This post contains affiliate links, which means that if you click on one of the product links, I'll receive a small commission. Thank you so much for clicking through and helping to support this little blog business of mine! Read more about our site, privacy, and disclosure policies here.
It's finally Friday, and you know what that means … it's time for another LITTLE LOVE NOTES; a.k.a., the weekend link roundup! I'm sharing everything from a new Netflix rom com, to the cutest Halloween pajamas, to homemade oatmeal butterscotch cookies, even a magical mind-trick to get through homeschooling the kids that I found so helpful! Plus, a little weekend update, and more!
On the home front, I've been busy unpacking, focusing mostly on the playroom, since that's where I *think* Scarlett will be doing most of her virtual learning. Do you have a designated school area set up in your home or do your kids just do "school" wherever they're most comfortable? Help! I need guidance!
Other than that, I'm shooting a really fun mini styled shoot this weekend (pssst … it involves donuts!), and even more fresh content next week. I'll try to share a few behind-the-scenes on my instagram stories.
It's also officially pumpkin season (right? 🙈), so I definitely need to stock up on pumpkins, stat. The front of our place is being painted, so our front porch is a bit of a disaster, but hoping to churn out some obligatory (and adorable) fall front porch photos soon.
How about you? Any exciting weekend plans?
In case you don't yet follow along, I'll be sharing what we're up to throughout the weekend over on instagram (lots of fun behind-the-scenes on my insta stories too!), facebook, and twitter. Follow along!
With that, a few little love notes to the things I loved most this week + the magical mind-trick to get through homeschooling…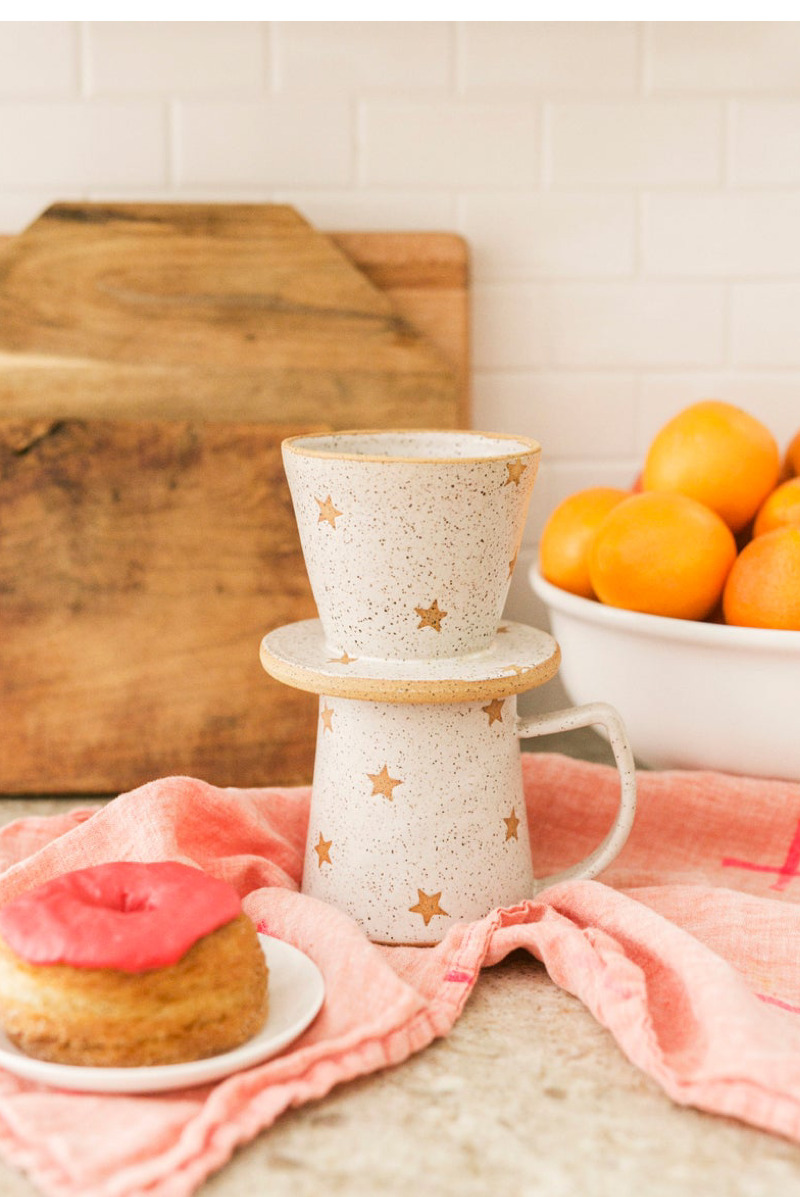 Dear struggling through school at home, regardless of what school looks like for you and your family right now. I thought Emily Henderson's husband, Brian's Magical Mind-Trick to Get Through Homeschooling the Kids was SO helpful and inspiring.
Dear 2020 fashion shifting, the house dress the new sweatpant?
Dear DIY's to try, this Urban Outfitters inspired plaster bench is so chic. (In case that project seems too daunting, here's the original bench that inspired it.)
Dear what to watch, Netflix's new rom com, Love, Guaranteed. A little cheesy, but fun nevertheless. Have you seen it?
Dear affordable home finds, these mid-century gold hanging wall planters (from Amazon!) are SO cool.
Dear bedtime upgrade, for those with kiddos, the Halloween pajamas at Hanna Andersson are not to be missed! Ordering these for the girls while they're on sale. I mean … SO CUTE. 😍
Dear Etsy finds, A Beautiful Mess collaborated with Etsy and the curated handmade results are beautiful. (No surprise there!) I'm in love with this stoneware star mug and the roving wall hanging.
Dear weekend baking, soft and chewy oatmeal butterscotch cookies. (See more of my favorite fall recipes here!)
Get the origins of these sweet little love notes, here, and catch up on love notes of the past.
SHOP THIS WEEK'S LITTLE LOVE NOTES POST | CLICK LEFT & RIGHT ARROWS TO EXPLORE

Has anything inspired you this week around the web? Send it my way!
Image via A Beautiful Mess x Etsy