This post contains affiliate links, which means that if you click on one of the product links, I'll receive a small commission. Thank you so much for clicking through and helping to support this little blog business of mine! Read more about our site, privacy, and disclosure policies here.
Rounding up our favorite holiday entertaining ideas, party themes, and more, so that your holiday season can be filled with merry-making and ALL of the parties!
Whether you're throwing one great big holiday bash, or just having a few friends or families over for a little holiday get-together, entertaining during the holidays doesn't have to be stressful. I actually LOVE throwing a holiday party and I'll look for any excuse to celebrate all season long!! One of the best parts about the holiday season is that everyone is in a great mood. Expectations are low – everyone just wants to celebrate, enjoy each other's company, and eat ALL of the cookies. So harness that festive holiday spirit, break out the cookies (and wine), and throw your next holiday party with one, or several, of our favorite holiday entertaining ideas or recipes!
By the way, some of these holiday entertaining ideas are more elaborate than others, and you can easily host any of these party ideas with just a few close friends, family, or with your whole neighborhood!
These Are The Best Parties to Throw During the Holidays: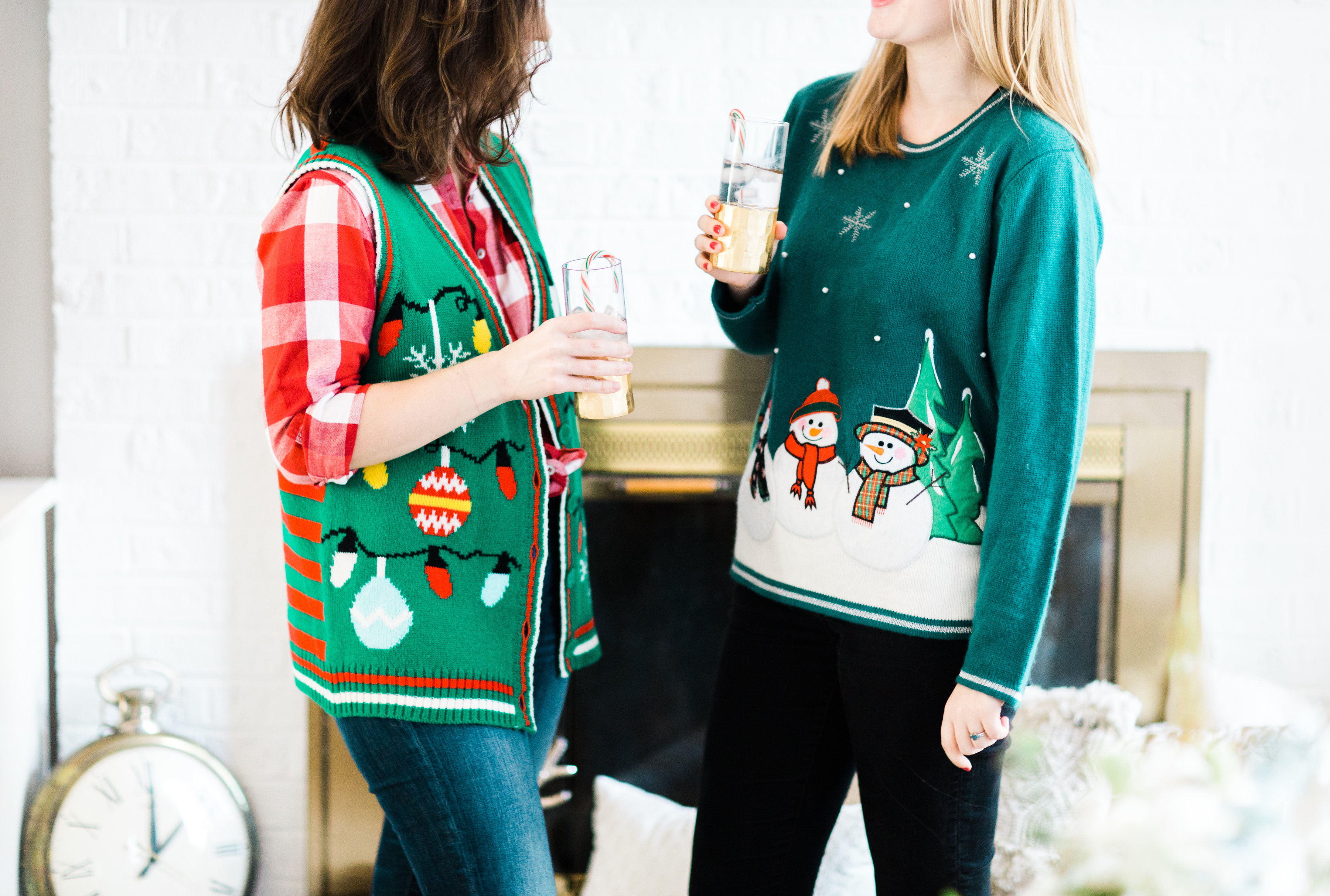 Ugly Sweater Party
The ugly sweater party is a classic, and one everyone loves to come to. No matter who you're hosting for – work, friends, family, etc. – guests always wind up having a blast coming up with the kookiest holiday sweater designs. Throw in a few ugly sweater contests, and you've got yourself one great party.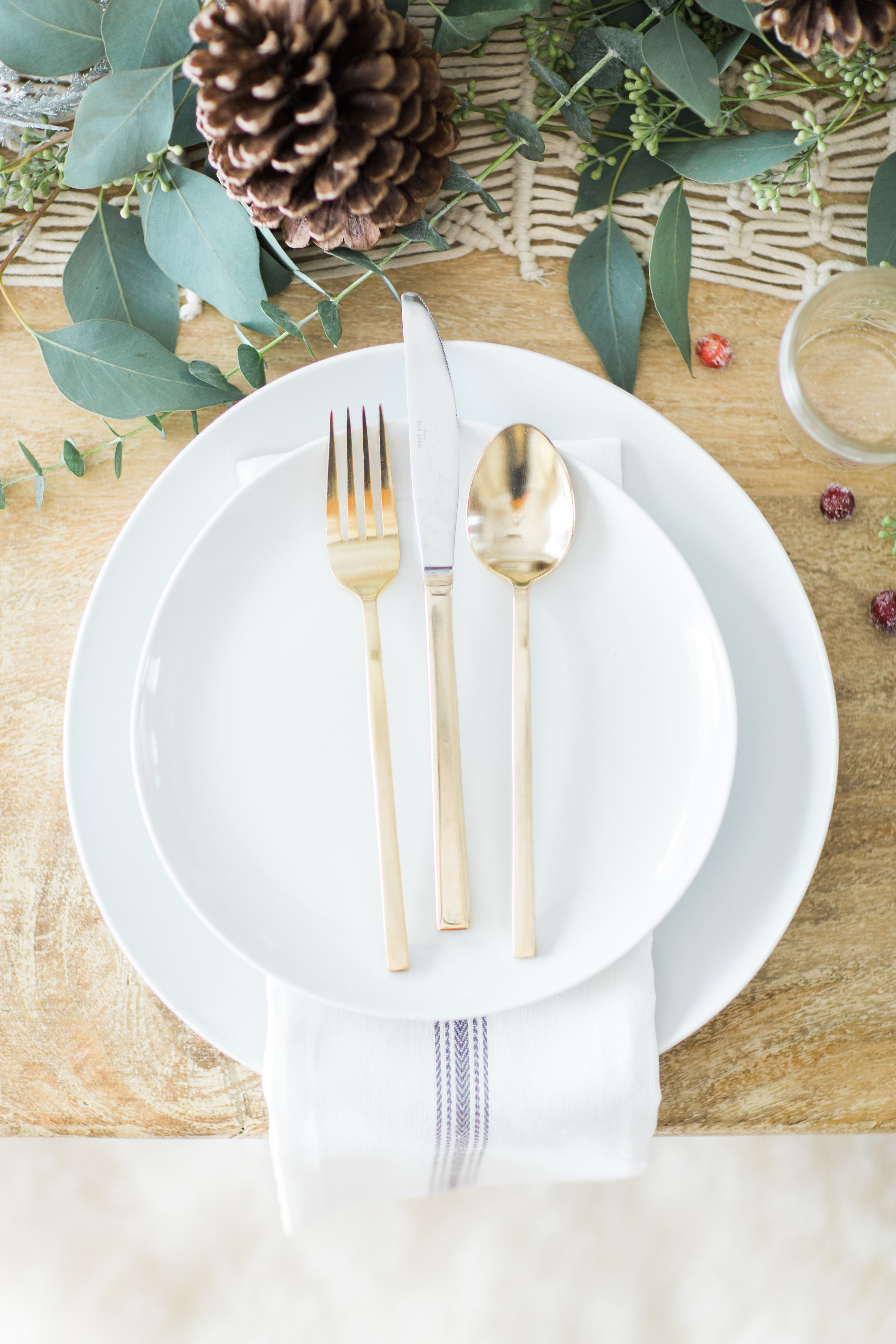 Winter Wonderland Dinner Party
One of my favorite ways to gather friends together over the holidays and to throw a simple holiday dinner party. Whether we cook a meal, cater something delicious, or just order a bunch of pizzas, it's always so nice to share a meal with friends or family over the holidays. One of my favorite holiday dinner parties we've thrown: this farmhouse style winter wonderland holiday party.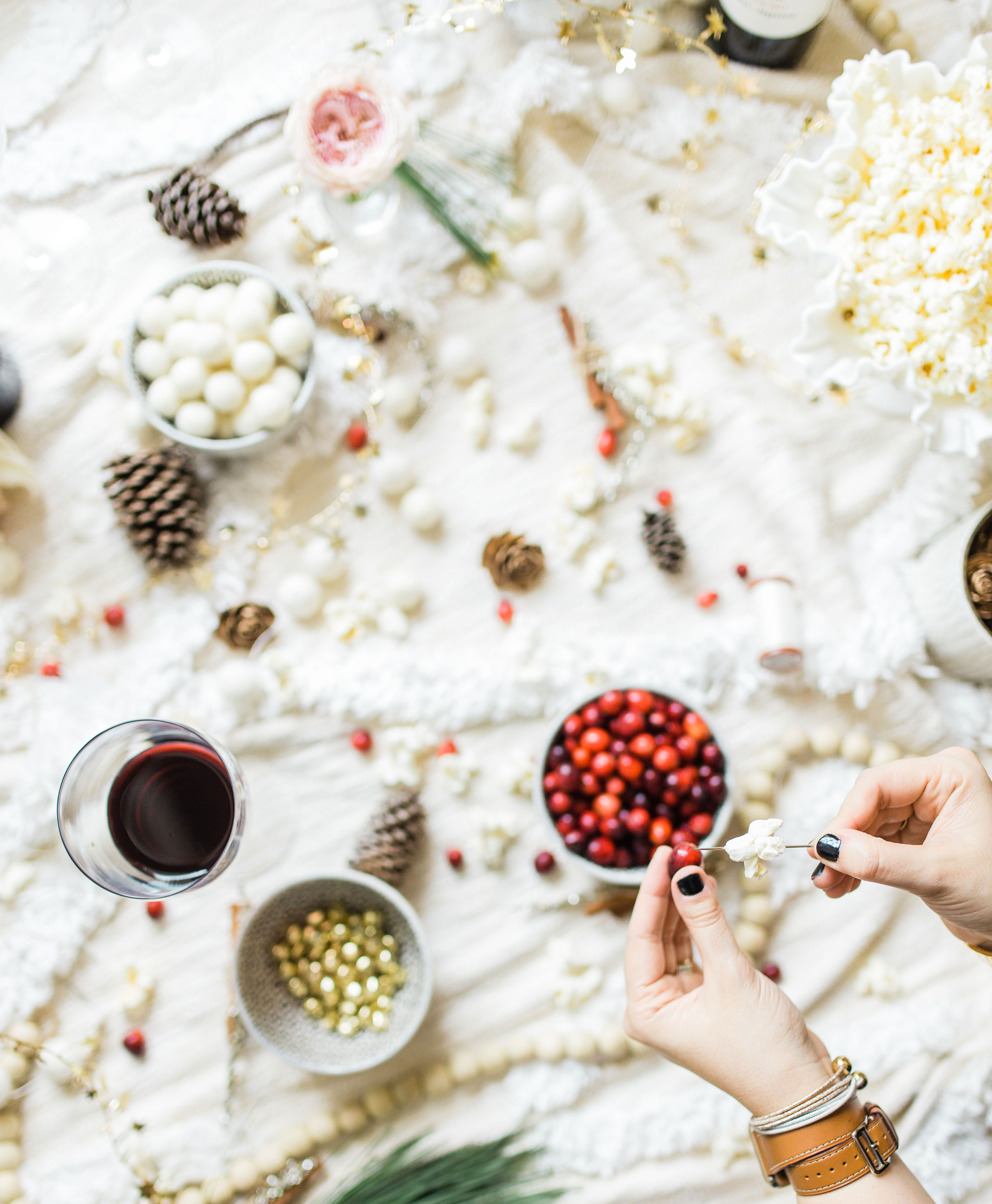 DIY Holiday Garland Party
This year we put together our very first DIY holiday garland making party and it was a total hit; a.k.a., it's sure to become an annual tradition. We all love a whimsical and nostalgic holiday garland to decorate our trees, mantles, staircases, front porch railings, etc. Getting together with friends for a memorable girls' night to make a few pretty and fun garlands to take home, is such a winning holiday entertaining combination.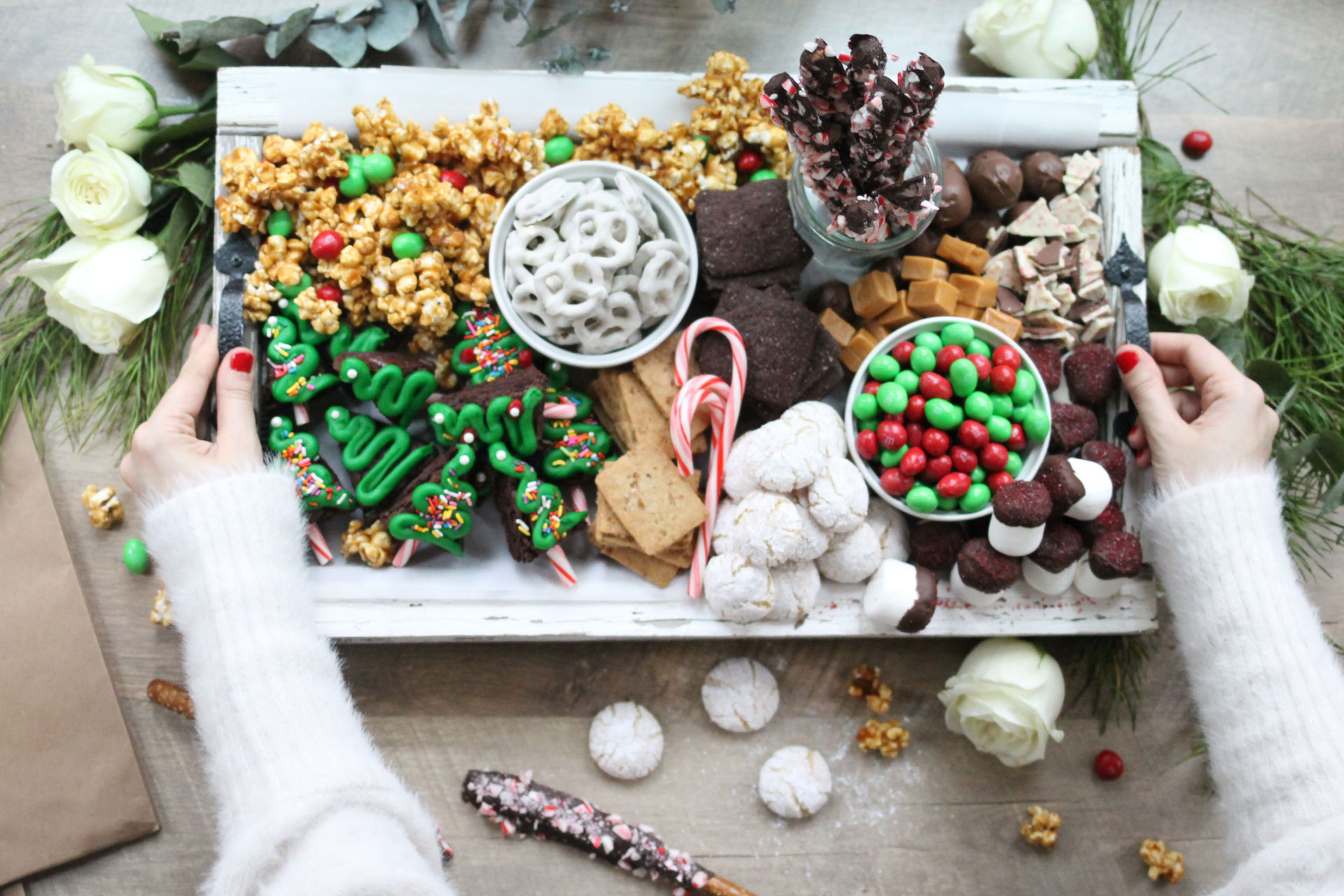 Festive Dessert Party
Last year I made a pretty epic holiday dessert charcuterie snack board. It was nothing but DESSERT. I invited a few girlfriends over, opened up a few bottles of wine, and we chatted about the holidays, had a few drinks, and ate more sweets than you can imagine. It was THE BEST. I love that a dessert snack board is something you can easily serve on a weeknight, for a holiday book club meeting, or at a great big holiday party. The possibilities are also pretty endless, and you can cram your snack board with everything and anything from home-baked goods to store-bought treats; either way, it's going to be delicious.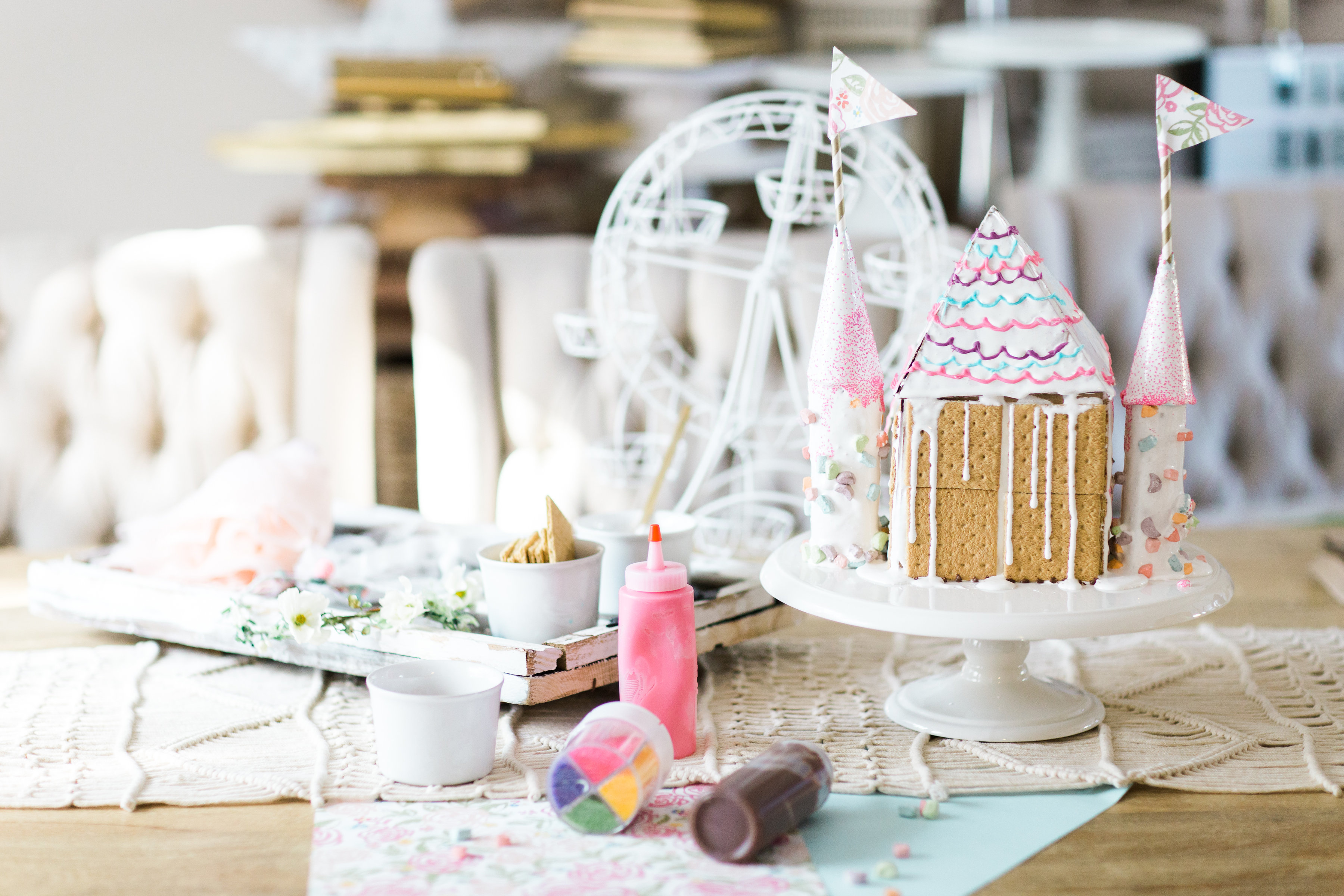 DIY Gingerbread House Party
Invite your kids' friends over and make gingerbread houses, or, in our case, graham cracker "castles"! It's always fun for kids, young and old, to get together to make something, and gingerbread houses are no exception. Whether you scoop up a few gingerbread house making kits (your local grocery store, Target, Walmart, and even Trader Joe's will have them!), or bake up gingerbread walls, putting together your very own gingerbread house is sticky, adorable, and fun.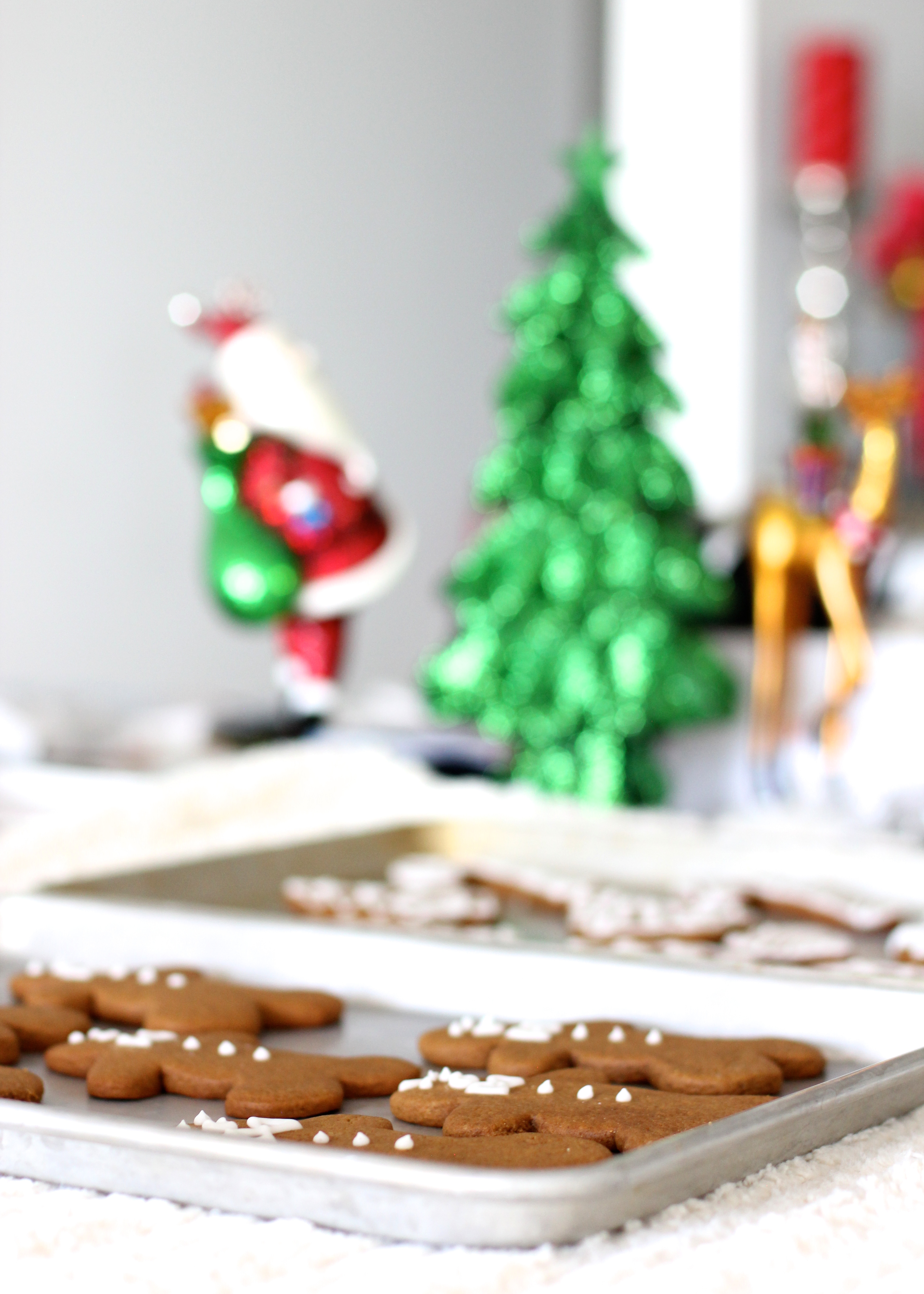 DIY Gingerbread Cookie Decorating Party
This one's similar to the gingerbread house party; same idea: gather friends to decorate gingerbread cookies. Leave with adorable Christmas cookies.
Holiday Wine and Cheese Party
Another simple way to gather friends is by hosting a little holiday wine and cheese party. I'm a big fan of charcuterie style set-ups, like this Southern-inspired charcuterie cheese board, because it's so easy to pull together and looks impressive no matter what you pile on. The real secret to serving cheese is to stuff the platter with yummy snacks; think olives, nuts, berries, etc. To keep the event easy and budget-friendly, ask each friend or couple to bring a bottle of their favorite wine. 🍷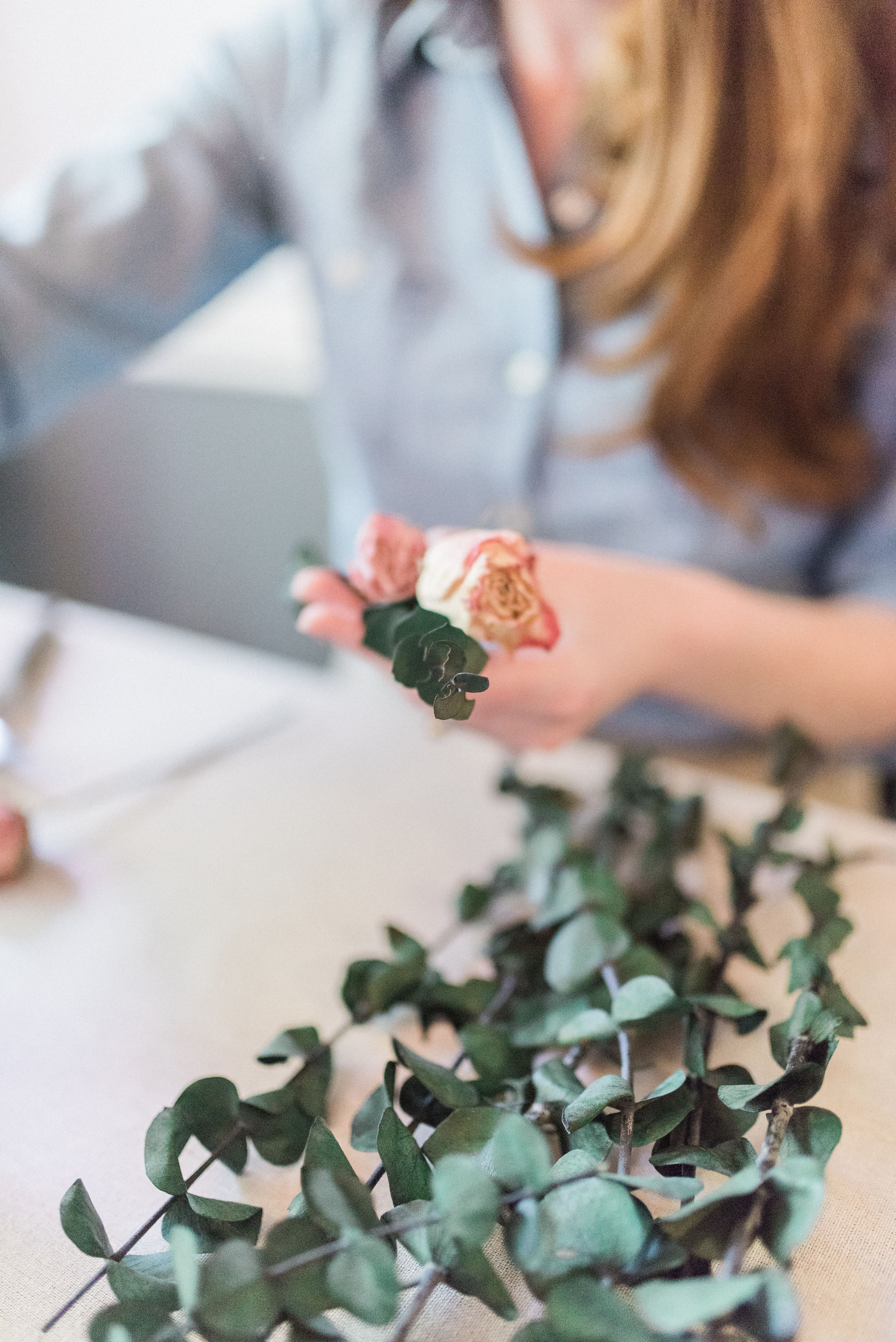 Gift-Wrapping Party
Get together with girlfriends and cross a big holiday task off of the "to do" list at a gift-wrapping party. Pick up a few snacks, some wine, and have everyone bring bags of gifts they need to wrap, along with some wrapping paper, bags, tissue paper, etc. You could even dry flowers and stems beforehand using this super helpful tutorial, and use fun accents like twine, ribbon, bells, and your dried flowers to decorate the packages. All of your guests can swap wrapping paper and decorations, and everyone leaves with beautifully wrapped presents!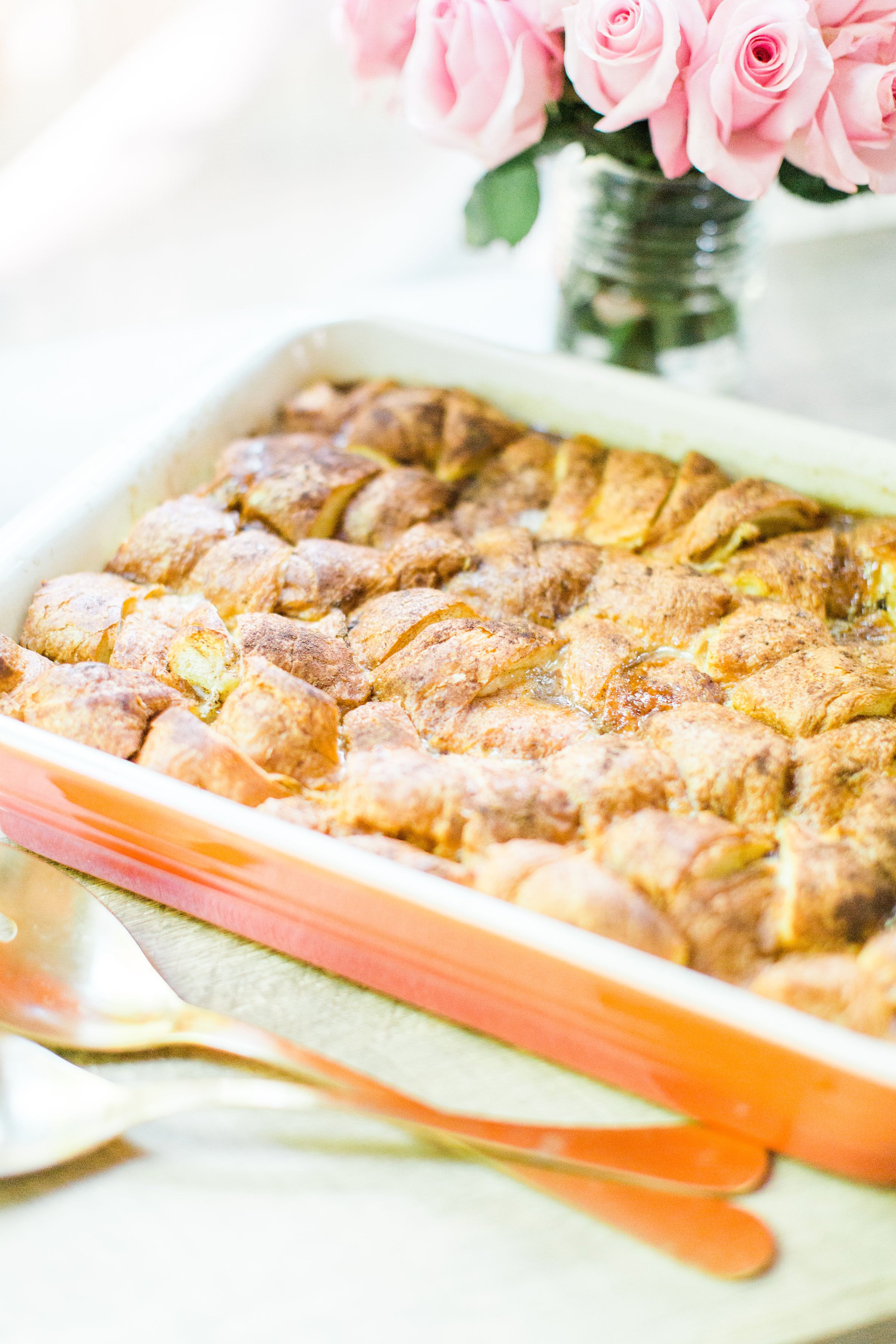 Holiday Brunch
Whether you're planning a Christmas morning brunch, breakfast for the morning after New Years Eve, or just like to make brunch food (especially over the holidays!), brunch is a great way to celebrate the season. Coffee, sweets, fruit, and carbs – yasssss. By the way, if you are planning on hosting any kind of breakfast or brunch this holiday season, you must, must, must make this incredible crème brûlée french toast casserole. My family has been making this decadent overnight brunch casserole every single year for as long as I can remember because it is freaking fantastic. Seriously. Add it to your must-make list right now. 😉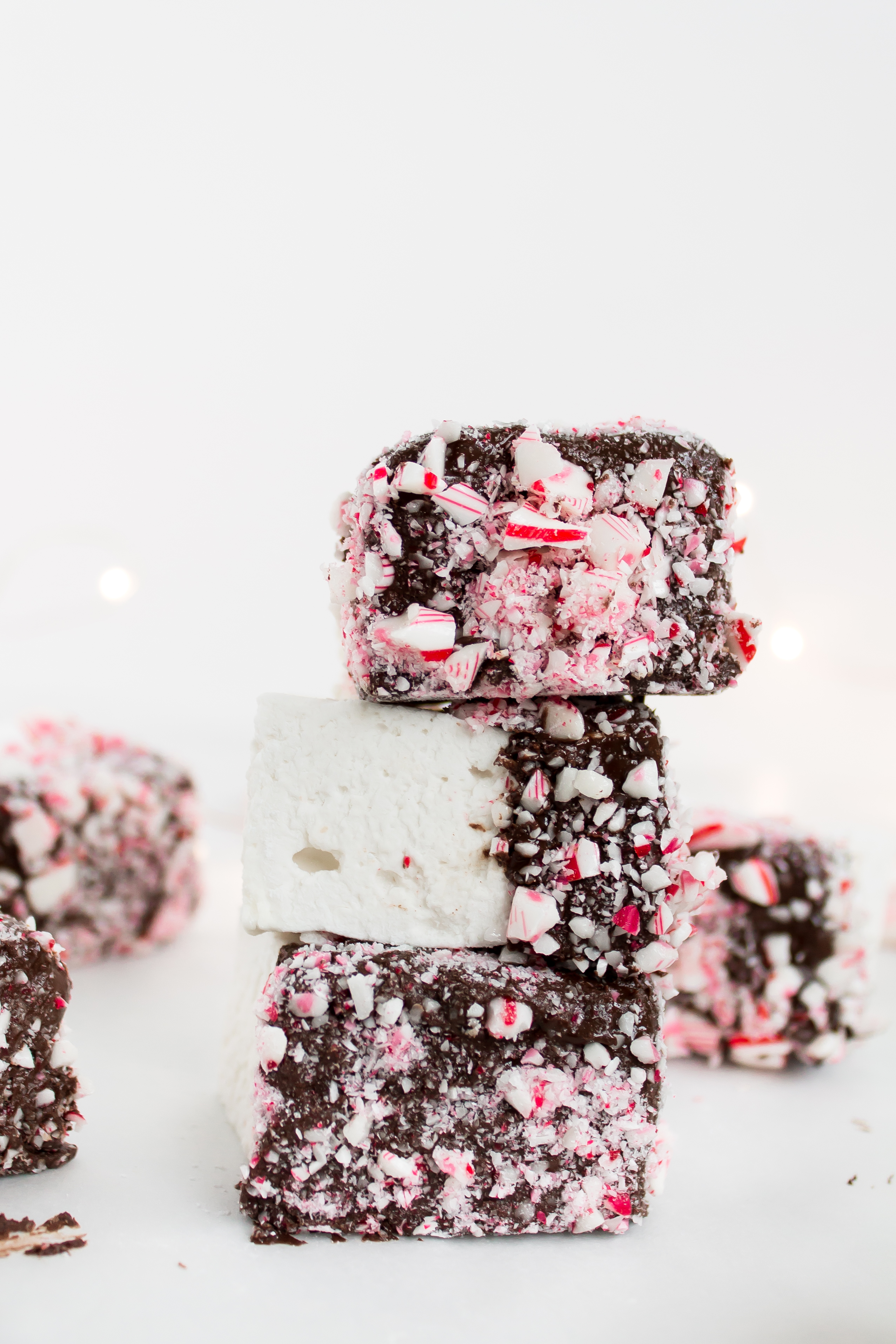 Next on my list of must-try holiday entertaining ideas:
Holiday Cookie Swap or Cookie Exchange
I don't know why I still have yet to throw our own holiday cookie swap, especially since I LOVE to bake, but I'm 100% putting it on the must-try list. Basically, invite a few friends who also love to bake over and ask them to bring a specified amount of homemade cookies; i.e., two dozen. Have them bring a printed copy of the recipe, or ask everyone to email each other the recipes so everyone else can save their favorites for later. Each guest should also bring their own containers to store their newly swapped cookies in for taking home. Set everyone's platters of cookies on a buffet, and have all of your guests fill their containers with a sampling of all of the cookies. I would probably serve up a few savory snacks for everyone to munch on to avoid total sugar overload. 😂
A few favorite cookie, dessert, and sweet treat recipes:
Homemade Chocolate Covered Marshmallows with Peppermint
Easy Christmas Tree Brownies
Salted Butter Chocolate Chunk Shortbread Cookies
Fudgy Red Wine Brownies
Marbled Peppermint Bark
Classic Graham Cracker Crack
Frosted Pistachio Cranberry Shortbread Cookies
"Puppy Chow" Muddy Buddies
Salted Vanilla Caramel Corn
Oreo Macarons
Nutella-Filled Hazelnut Shortbread Cookies
Frosted Sugar Cookie Bars
Apple Crisp Shortbread Squares
Hot Chocolate Donuts with Toasted Marshmallows
Our Very Favorite Oatmeal Cookies (Works with raisins or dark chocolate chunks!)
Vegan Peanut Butter Chocolate Squares
S'mores Cookie Bars
Frosted Chew Gingerbread Cookies
Oreo Cookie Balls
The Best Sugar Cookies for Decorating
Chocolate and Nutella Covered Strawberries
Our Favorite Vegan Chocolate Chip Cookies
Raspberry Crumb Bars
Candied Cinnamon-Roasted Almonds (Works great with pecans, cashews, or walnuts!)
Favorite Things Party
A "favorite things party" is a great one to do with a group of girlfriends. Everyone brings an inexpensive gift for each person at the party (so for instance, have each guest bring their favorite $5 or $10 item). The gift must be all the same, and one of their favorite things. So, for instance, if there are 6 people at the party, one brings 5 tubes of her favorite lipgloss, another brings 5 pair of fuzzy slippers, etc. and each person gives to the other five people and then each person takes home five new presents themselves. Everyone goes home with a bunch of new "favorite things" to try out, and it's a really sweet and simple way to spoil one another.
Pancakes and Pajamas Party
Invite all of your guests over for breakfast and ask them to wear their favorite holiday pajamas and slippers. (Check out this post full of the cutest matching holiday pajamas.) Serve up pancakes, waffles, or even crème brûlée french toast casserole, put together a simple coffee and/or mimosa bar, and watch holiday movies! This could be super cute for Christmas morning with family or neighbors.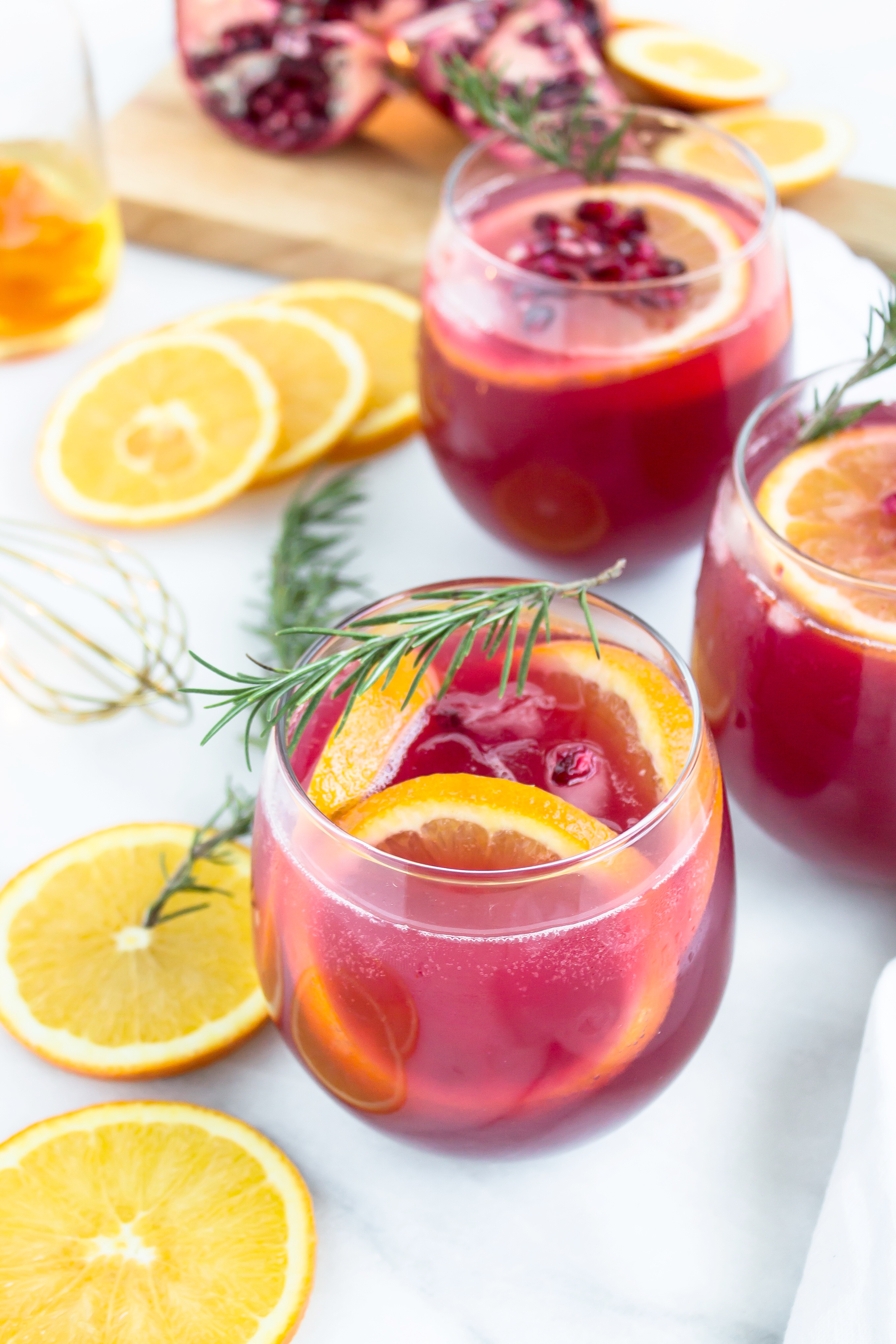 And throw in a signature holiday party cocktail, like this sparkling pomegranate punch, because every party is made better by a special (and memorable) drink! Topping prosecco or champagne with sugared cranberries is also always festive and fun.
SHOP THE HOLIDAY ENTERTAINING POST | CLICK LEFT & RIGHT ARROWS TO EXPLORE
Now tell me, do you have any fun or creative party themes for the holidays? Are you throwing any holiday parties this year? Be sure to tag me on social media (@glitterinclexi) so I can live vicariously through all of your fun holiday entertaining!