Thank you to HONEY MAID Grahams for sponsoring this post. All thoughts and opinions are my own. Thank you so much for supporting the sponsors that make Glitter, Inc. possible!
The holiday season is upon us, and we're getting in the spirit with the cutest graham house on the block. Like most kids, Scarlett doesn't seem to be the biggest fan of gingerbread, but this year, I was determined to build our own toddler and kid-friendly gingerbread house, so we dreamed up the "graham" house. Scarlett is OBSESSED with HONEY MAID Grahams. I can't stock our pantry with them fast enough. Of course when I asked Scarlett what kind of house she wanted to make, her easy response: "Castle!" And thus the s'mores graham house "castle" was born.
The s'mores part made perfect sense: grahams, marshmallows, and chocolate were meant to be. (And I'm a s'mores-a-holic. These bars; they're life-changing.)
To start, we stocked up on HONEY MAID Grahams, chocolate, and plenty of sprinkles at Walmart. To make our s'mores graham house "castle," we built a castle frame with squares of cardboard, and then used sheets of HONEY MAID Grahams as our walls and roof, marshmallow fluff to hold everything together as the "glue," Wilton Melting Chocolates in the prettiest pastel colors (and used these Wilton Mini Squeeze Bottles to fill them with our melted colored chocolate and decorate), chocolate hazelnut spread, and mini marshmallows.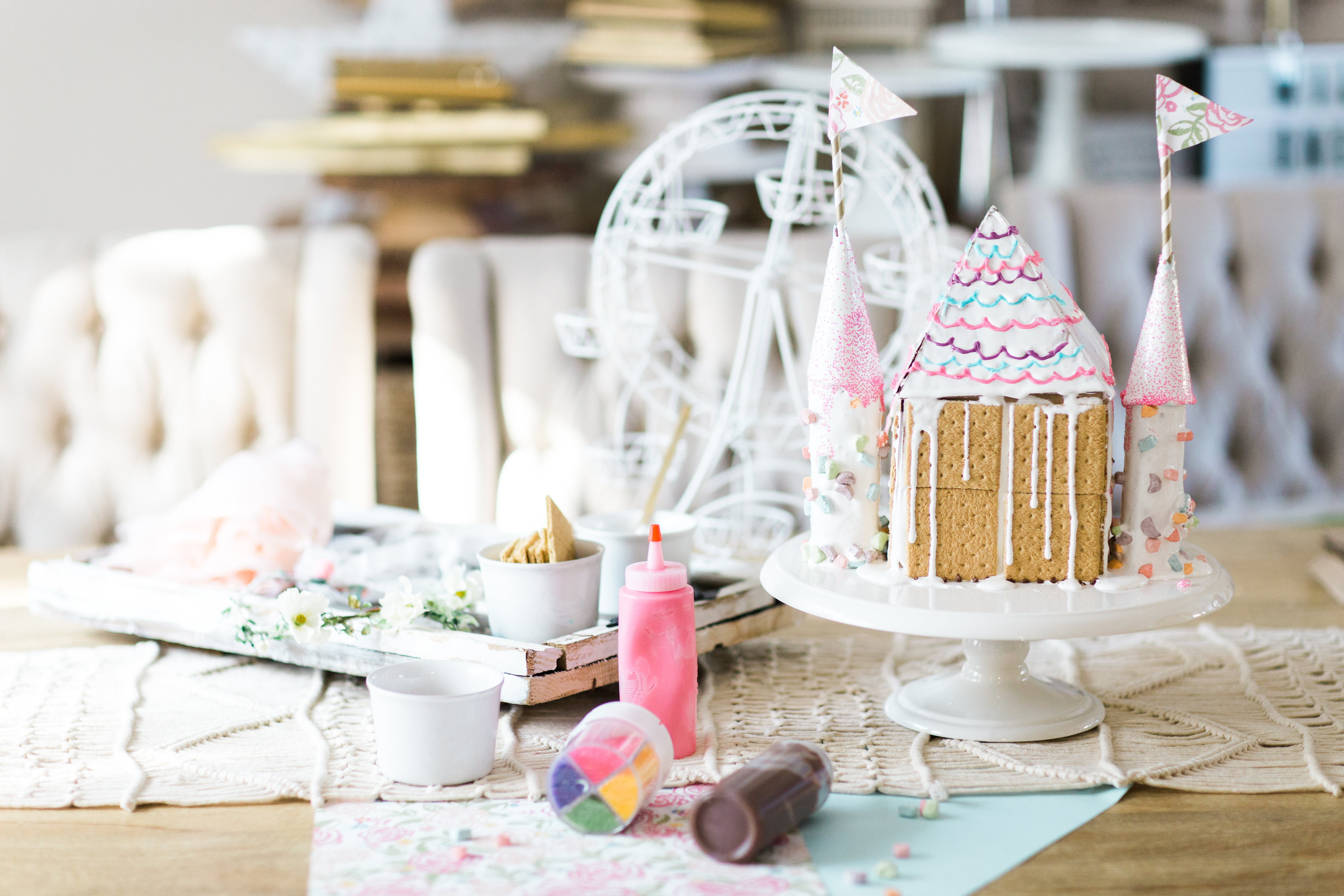 Our "castle" certainly didn't look perfect, but we had a blast building it as a family (and licking our fingers along the way!)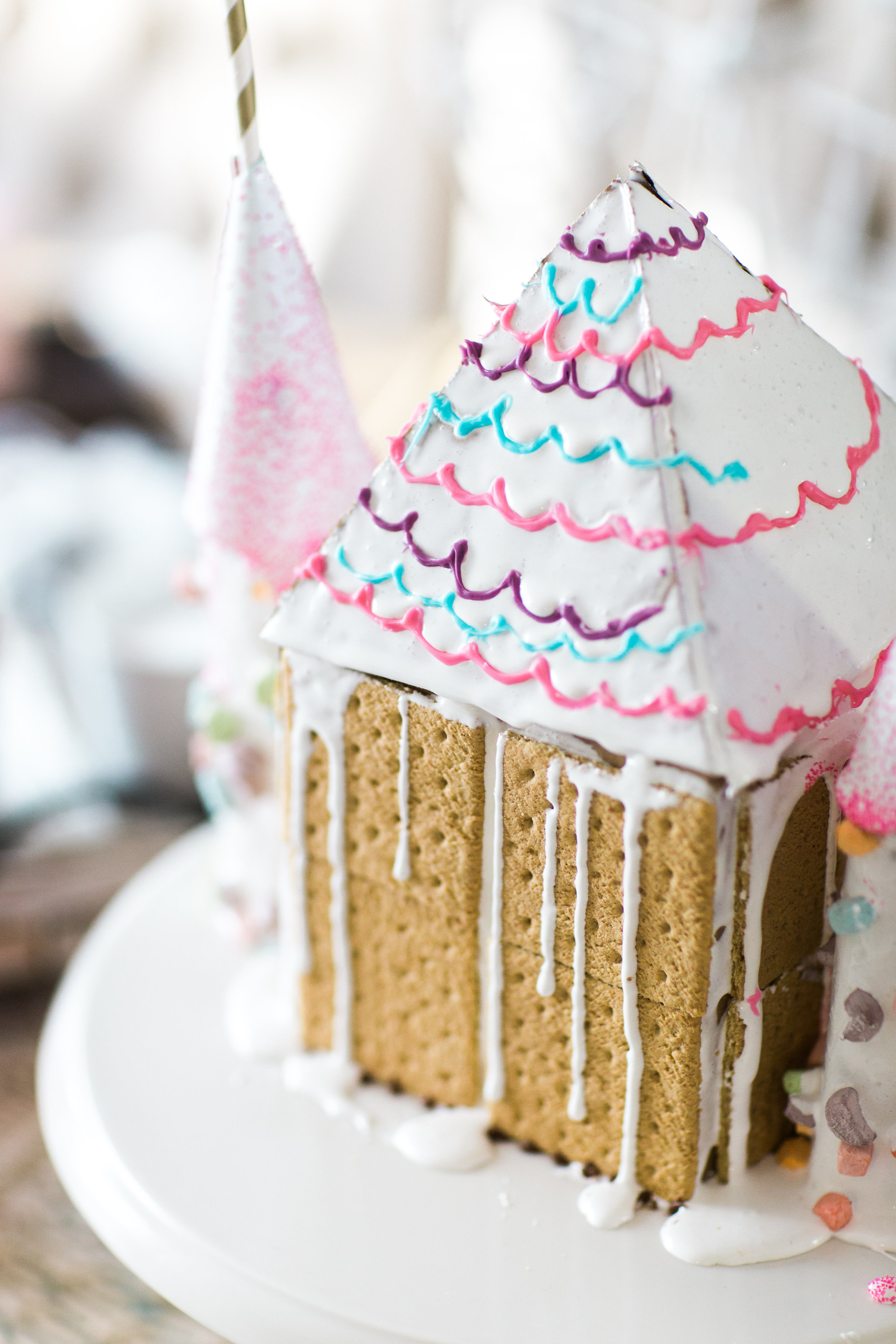 How to Make a S'mores Graham House "Castle"
INGREDIENTS
1 Box of HONEY MAID Grahams
Marshmallow Fluff
Wilton Melting Chocolates
Milk Chocolate or Chocolate Hazelnut Spread
Wilton Mini Squeeze Bottles
Sprinkles, mini marshmallows, etc. (for decorating)
Cardboard
Tape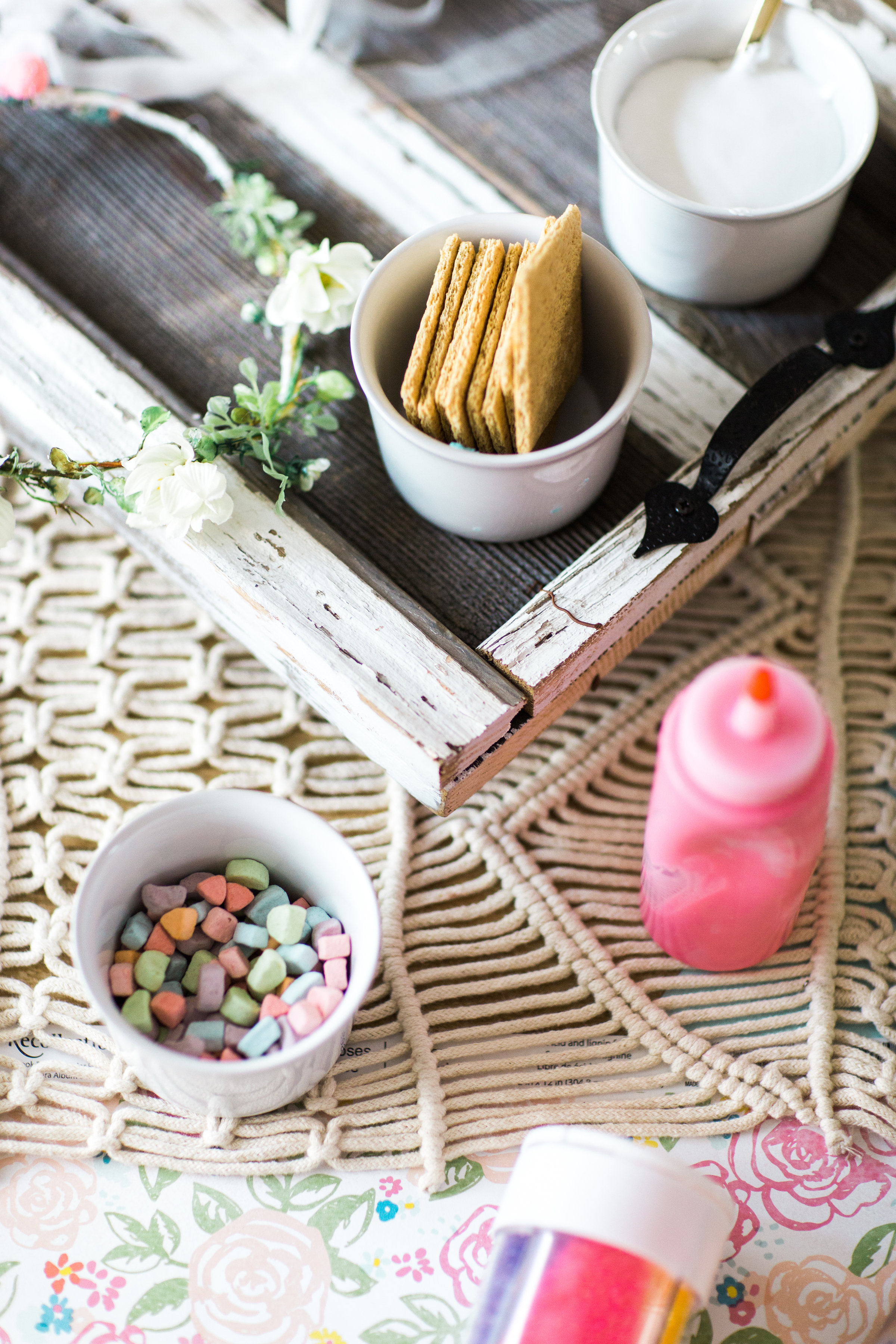 DIRECTIONS
Start by building your house frame with cardboard. Cut six squares (four for the walls, and two for the roof), and use tape to hold the structure together.
Once your frame is built, using a frosting spatula or butter knife, spread your marshmallow fluff on each panel of the house. Then place your Grahams carefully and put up your walls and roof.
To make our castle "towers," we cut a a paper towel roll in half, coated it with marshmallow fluff and using a bit more fluff, adhered it to either side of the base of our castle. We created the roof on each tower by rolling up rectangles of scrapbook or craft paper (and covering those in marshmallow fluff as well.) The "flags" were made by cutting a straw in half and and making paper flags out of scrapbook paper and tape.
Last but not least, decorate with melted chocolate, sprinkles, marshmallows, and any other candy your heart desires!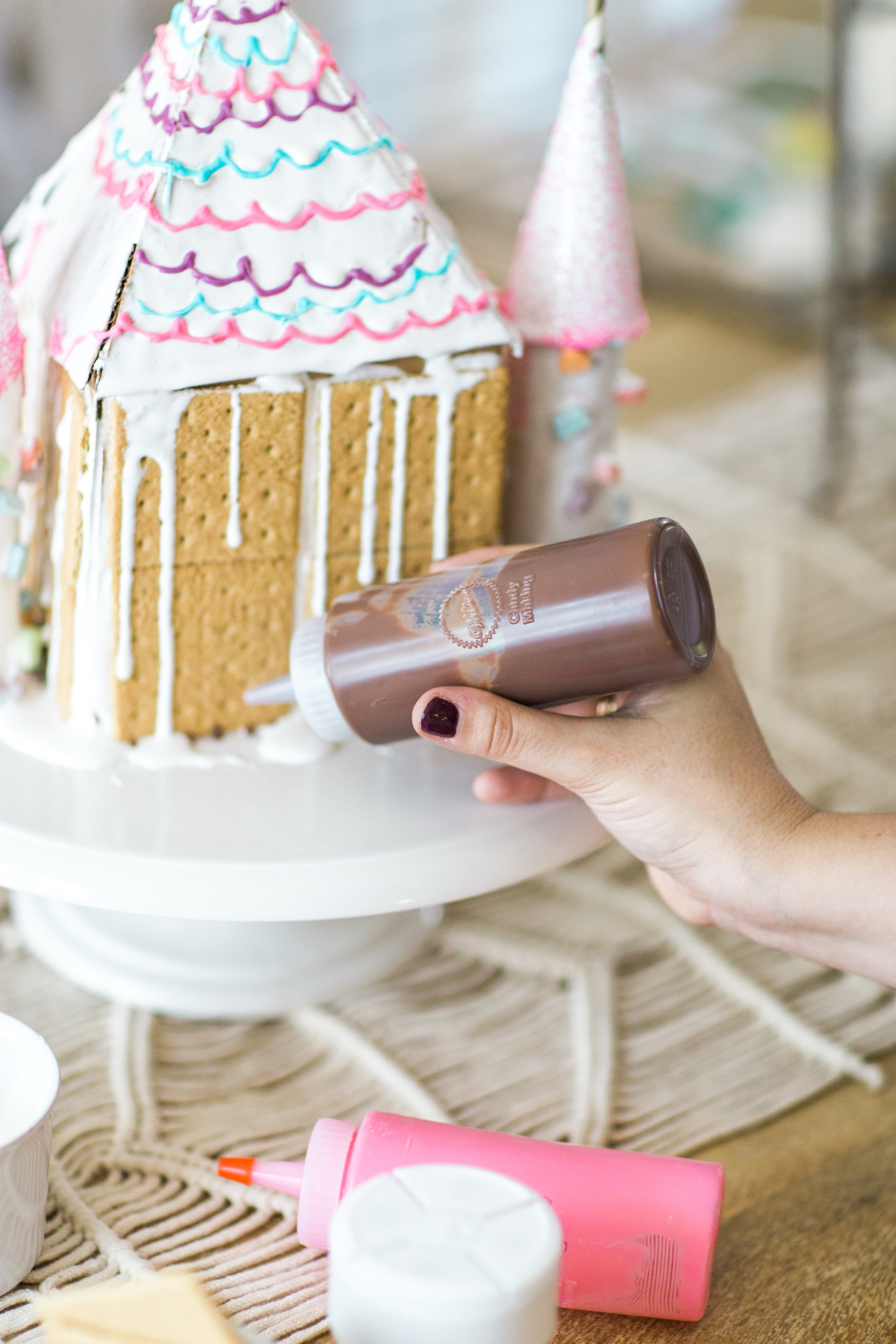 The marshmallow fluff turned out to be an awesome "glue" for the house, and though it doesn't dry like regular chocolate, it runs a bit, giving the "castle" a snow-covered feel (which was totally perfect for the Holidays.) Using chocolate spread (or melted chocolate in a squeeze bottle), we decorated, and tasted along the way.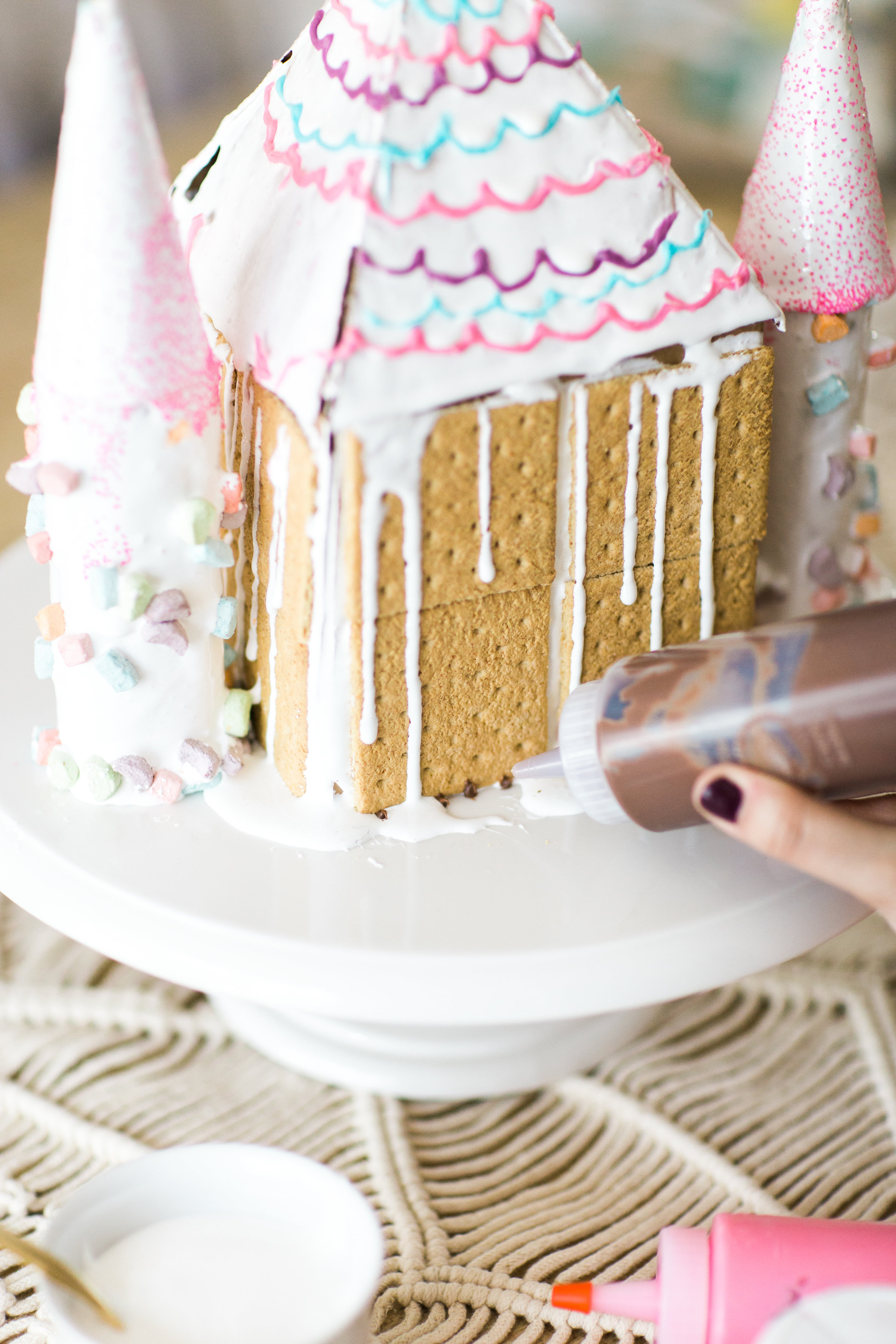 Full Disclosure: Many broken bits of graham crackers, marshmallow fluff, and chocolate were consumed in the making of this "castle."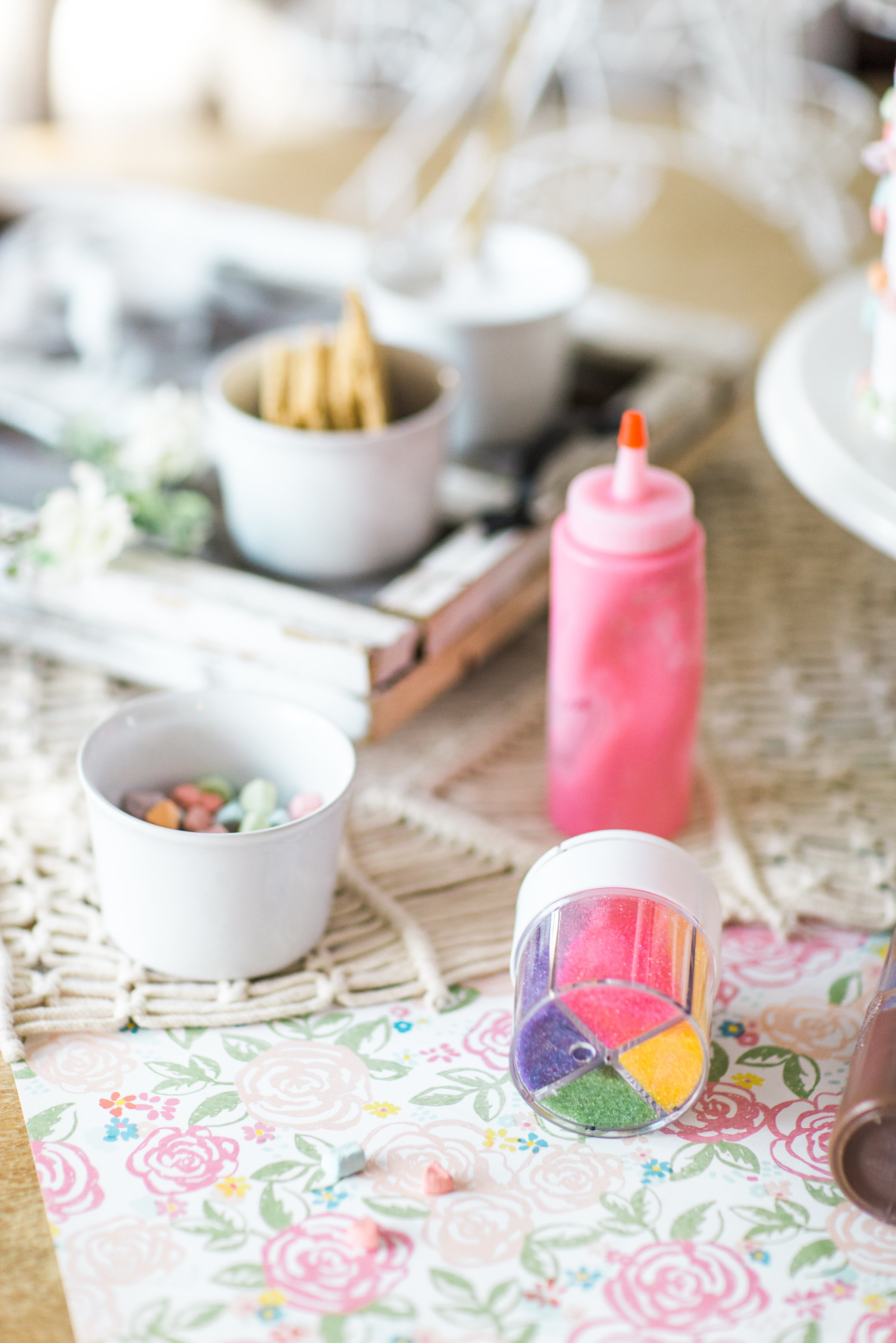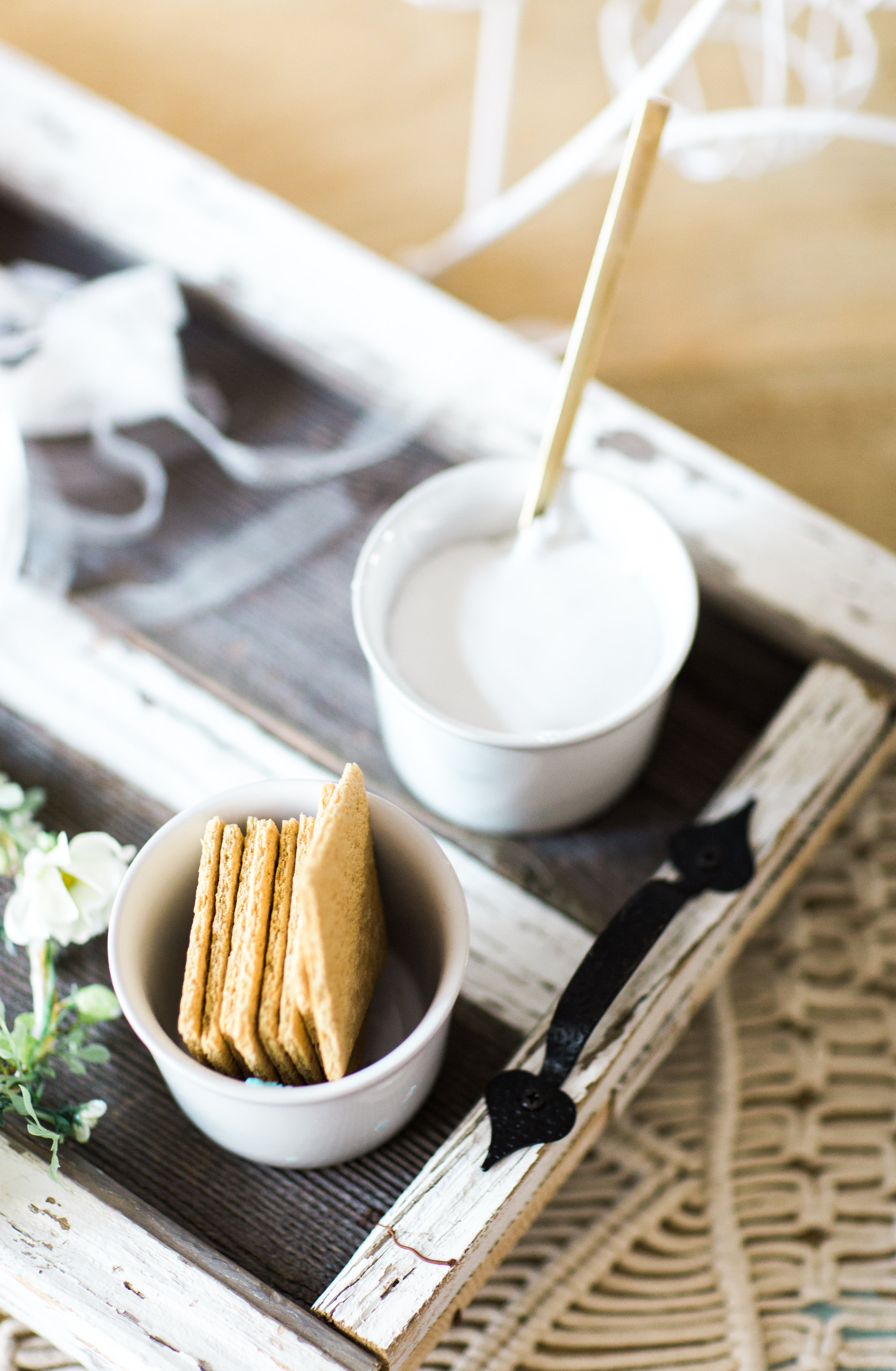 Making our  Graham House "Castle" was such a hit, I'm thinking about hosting a build-your-own  Graham House party this holiday season. It's such a simple and fun way to get your friends together and have a great time. Just stock up on plenty of ingredients, and set everything up buffet-style, with parchment paper and each guest's name (or team name) written down at each person's seat so that they can build their own house. You could even hold a contest for the best  Graham House of the night!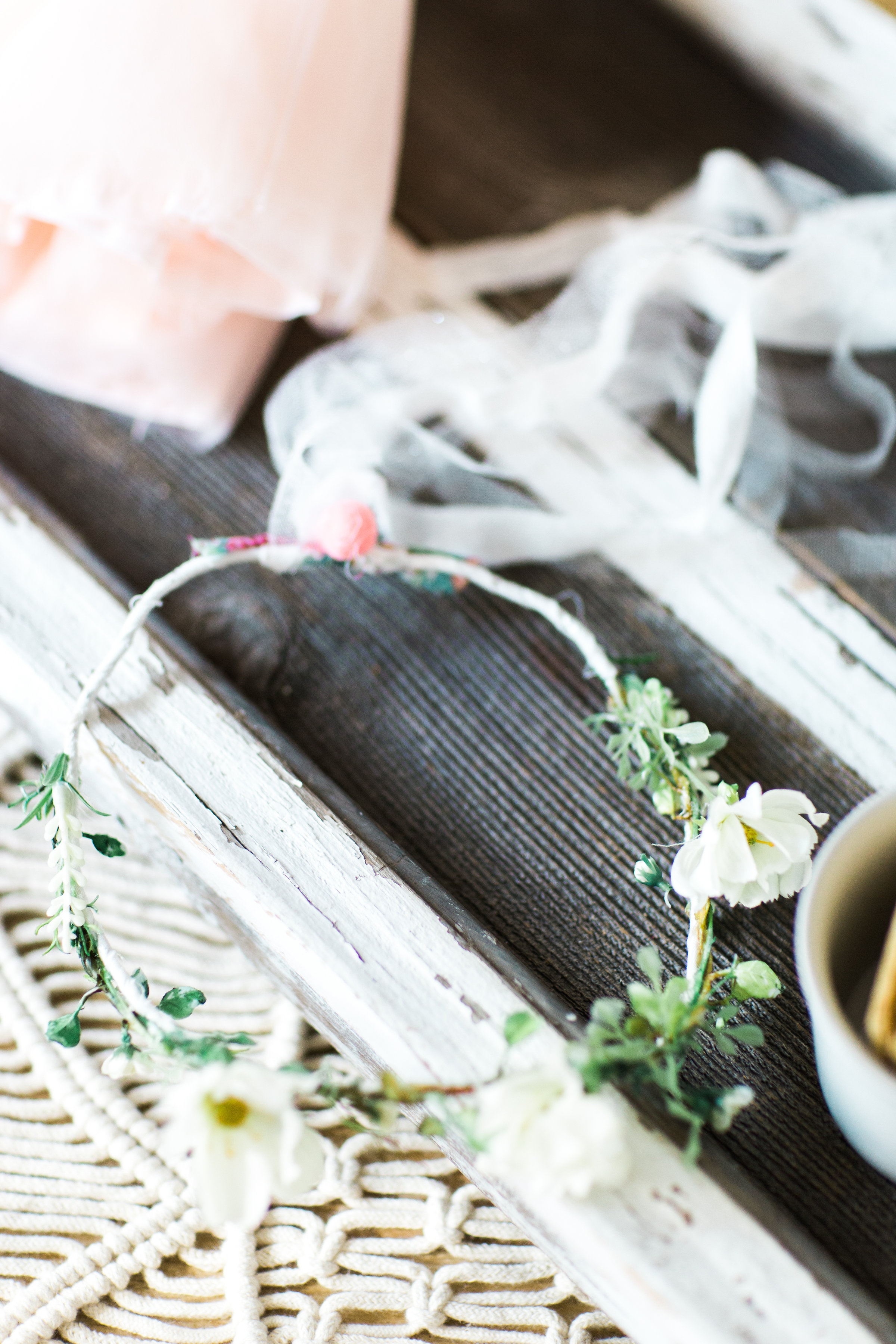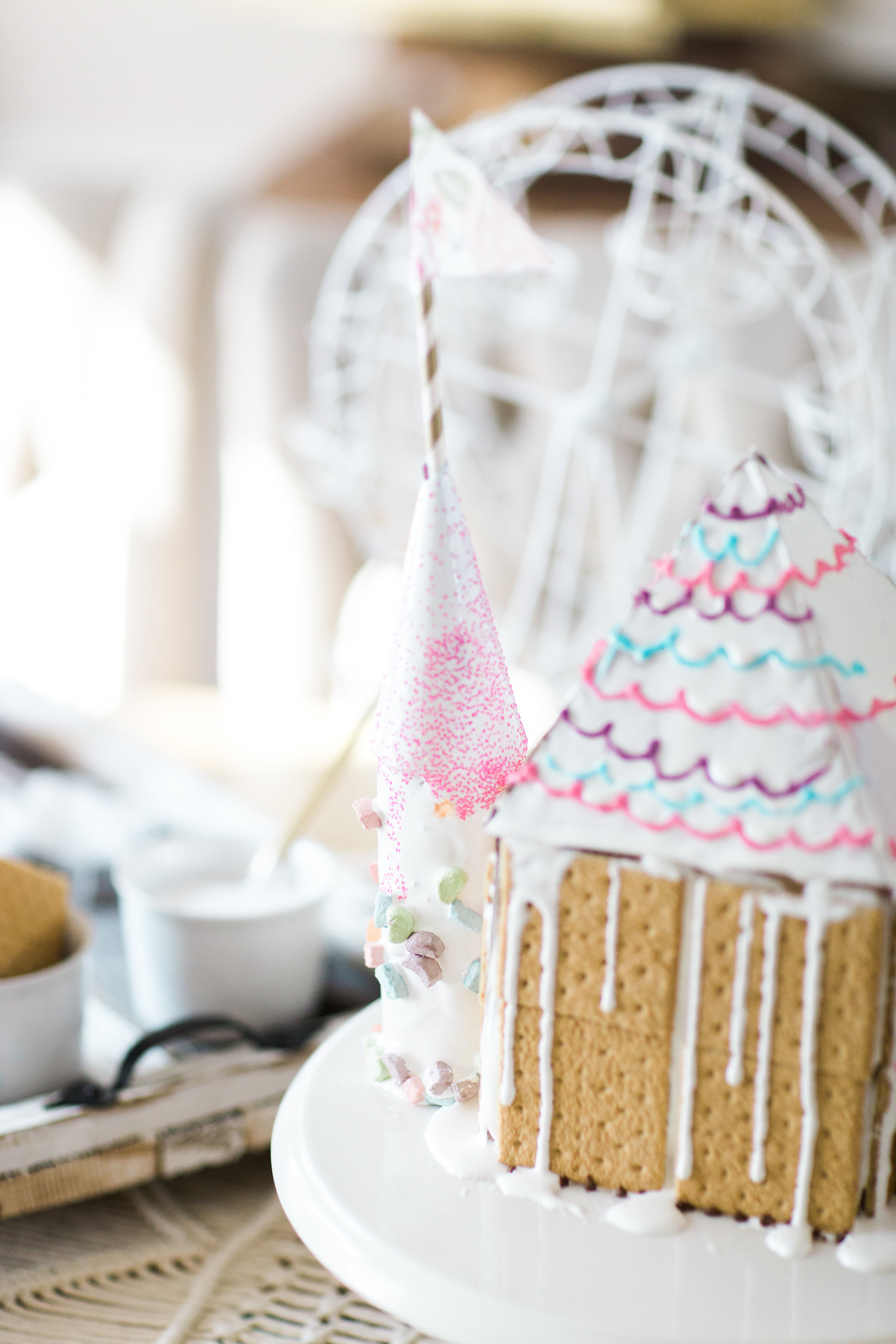 Learn more about the different varieties of HONEY MAID Graham Crackers available at Walmart for your next baking project!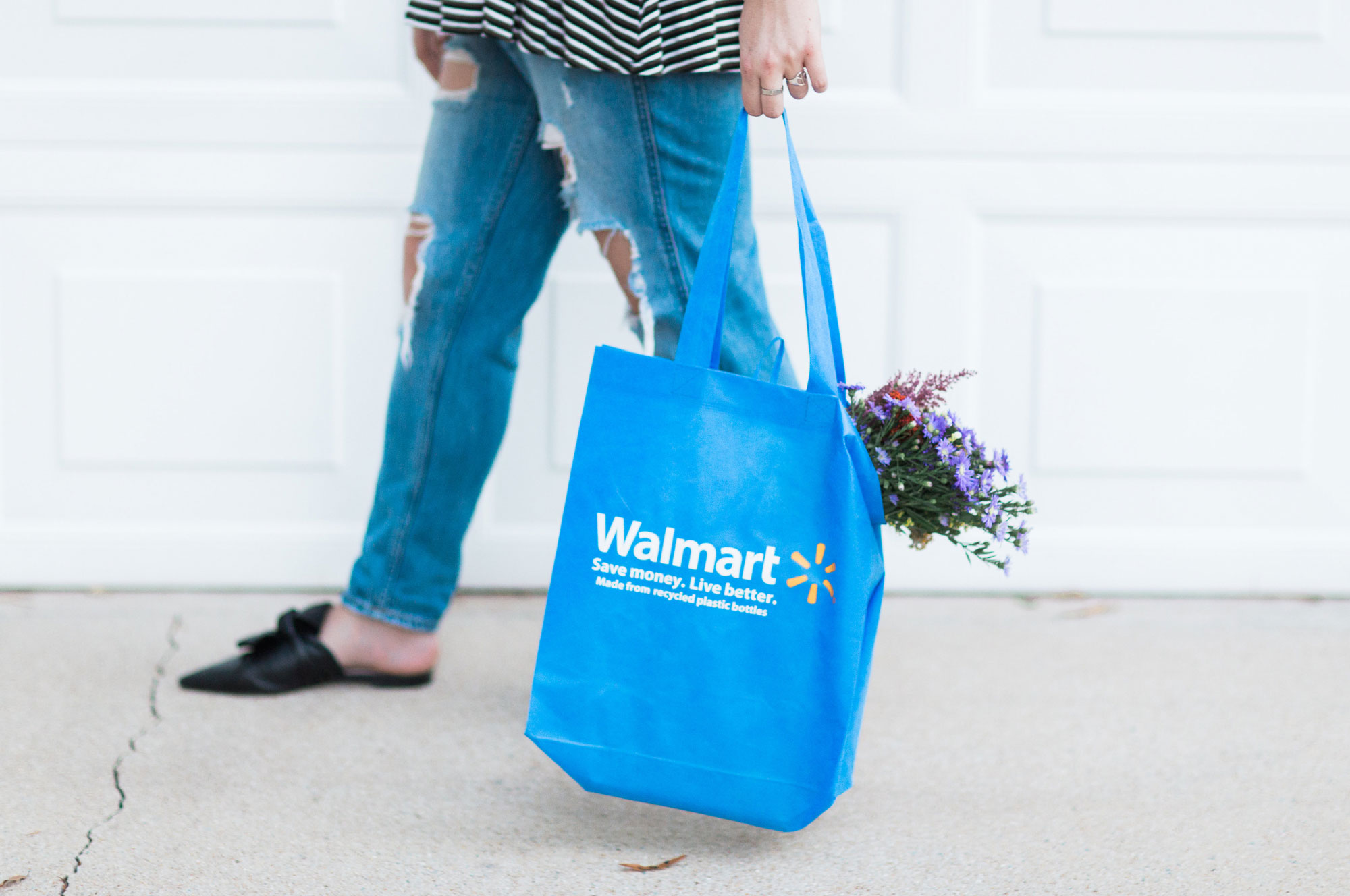 SHOP THE POST | CLICK LEFT & RIGHT ARROWS TO EXPLORE

If you make your own s'mores graham house, be sure to let me know in the comments or tag me in your creations (@glitterinclexi) when you share to social media!
Photos for Glitter, Inc. // Photography by Annie Watts Photography
This post contains affiliate links, which means that if you click on one of the product links, I'll receive a small commission. Thank you so much for clicking through and helping to support this little blog business of mine! Read more about our site, privacy, and disclosure policies here.