This post contains affiliate links, which means that if you click on one of the product links, I'll receive a small commission. Thank you so much for clicking through and helping to support this little blog business of mine! Read more about our site, privacy, and disclosure policies here.
Usher in the Halloween spirit with 16 not so spooky Halloween books for kids that your whole family will love! These adorably frightful Halloween books are the perfect books to read aloud to your preschoolers and elementary schoolers! (Updated in 2020 with all new Halloween books.)
October is here and with that comes all things spooky! Or, in our case, with a house of little kids, the not so spooky. 👻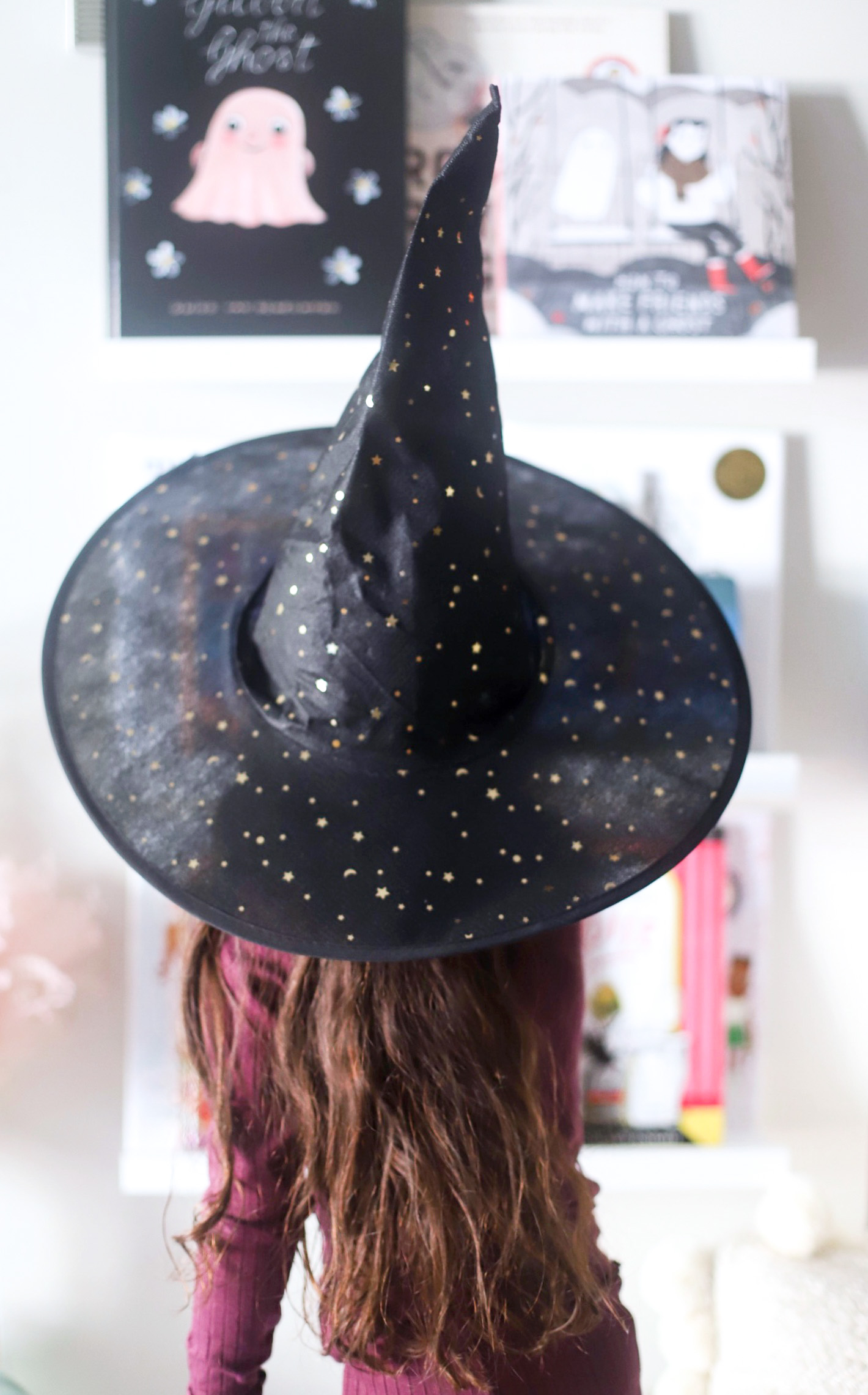 Halloween Reading List: 16 Not So Spooky Books for Kids
A few years back, I started the tradition of switching up our kids' books for the seasons. I absolutely love holidays, and love reading (both for myself and to the kids), so putting books on display for our kids has come pretty naturally. And of course, Halloween is easily one of my favorite holidays, and such a fun way to kick off the holiday stretch.
It's so much fun to welcome the upcoming holidays with a wall of seasonally-themed books; plus, setting books out for the seasons and holidays doubles as really fun seasonal home décor.
Putting out new books every month or so is also a GREAT way to get the kids excited about seasons, holidays, and of course, reading books. Each season, I tend to buy one or two new books, but mostly , we recycle books from year to year. I find when I switch out the books every few weeks, our girls bring me books to read to them so much more often because it's something new and exciting to them. (Even if we did read the same books last year! Putting holiday books away after the season, and breaking them out each year anew, as something fresh to read, is the real secret here.) Now I call that a mom win!
In our new apartment, we put up these super inexpensive Ikea shelves (thanks, hubby!), and they've turned out to be one of my very favorite purchases. We even brought them to our new place, and they're still plenty well-loved.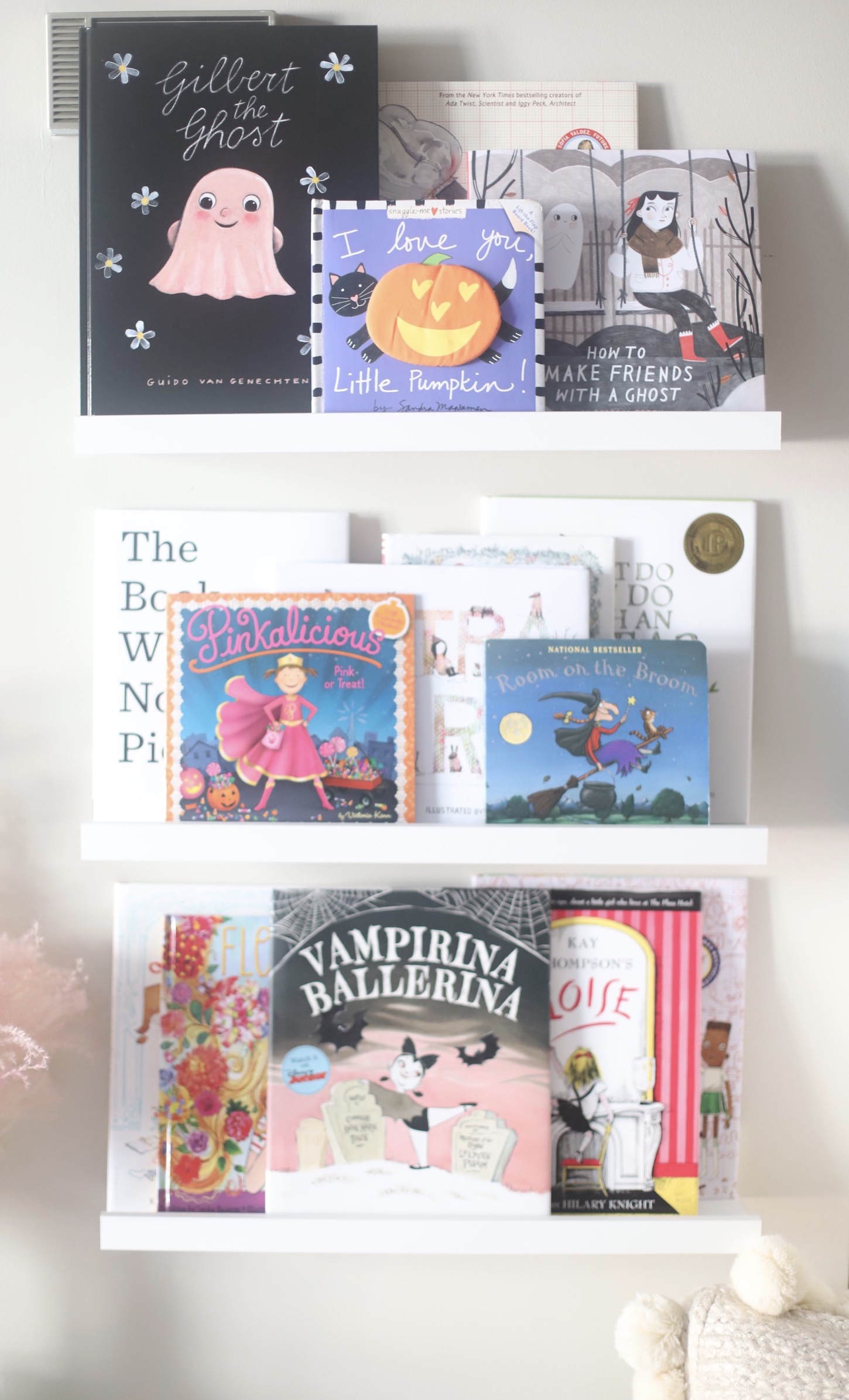 I love the longer 45 ¼" length as well, but the 21 ¾" fit perfectly on this little wall space between our kitchen and the girls makeshift play area. The picture ledge shelves are the PERFECT display shelves and you can't beat the price! (If there's no Ikea near you, the shelves also happen to be available on Amazon.)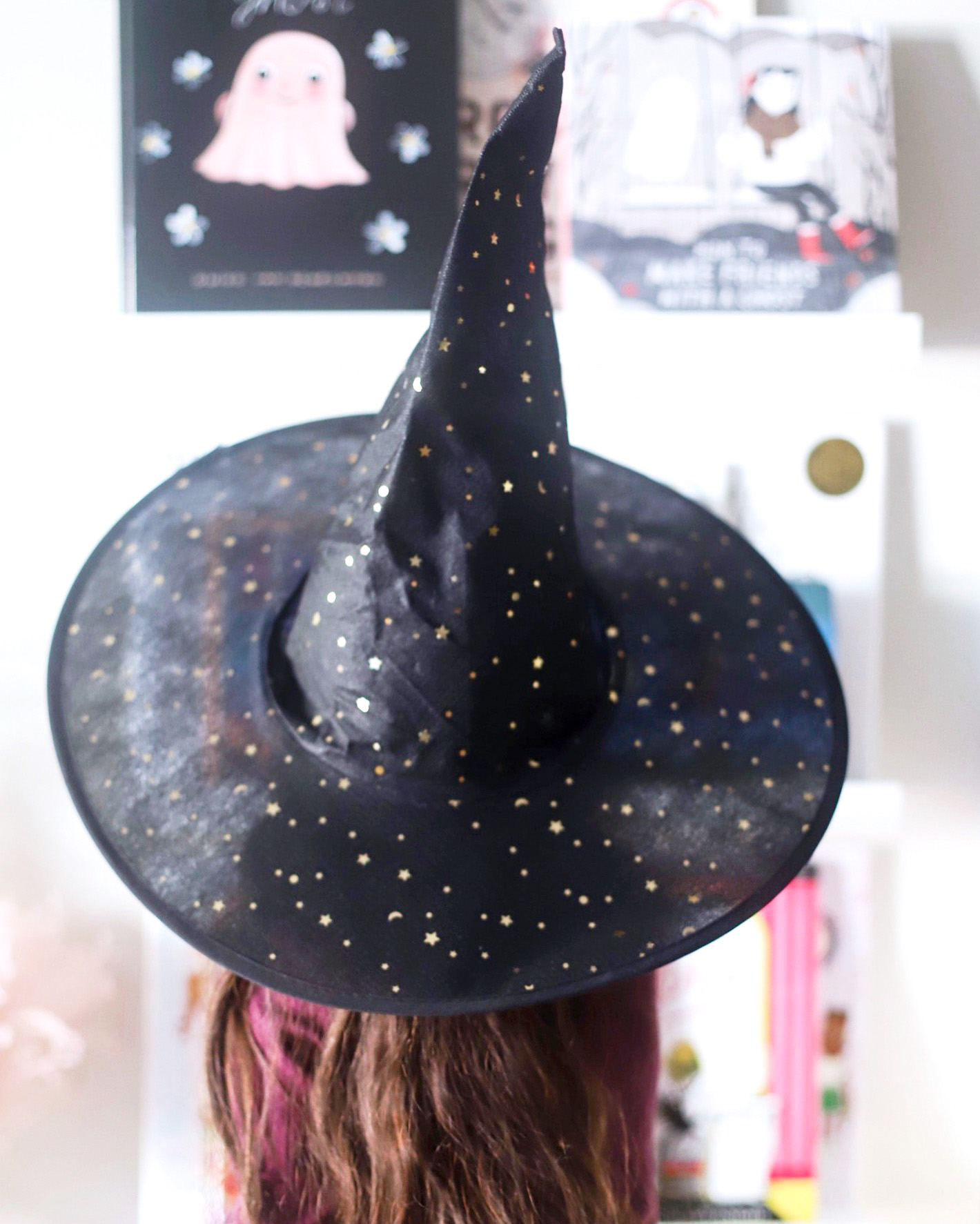 Our Favorite Halloween Books
Now let's talk about those Halloween books! Here are the books topping our Halloween reading list year after year. These are my kids' favorite Halloween books and those that I think every little kid needs in their collection!
The best part? They're all available on Amazon with free two-day Prime shipping, so you can dive right into your family Halloween reading in no time!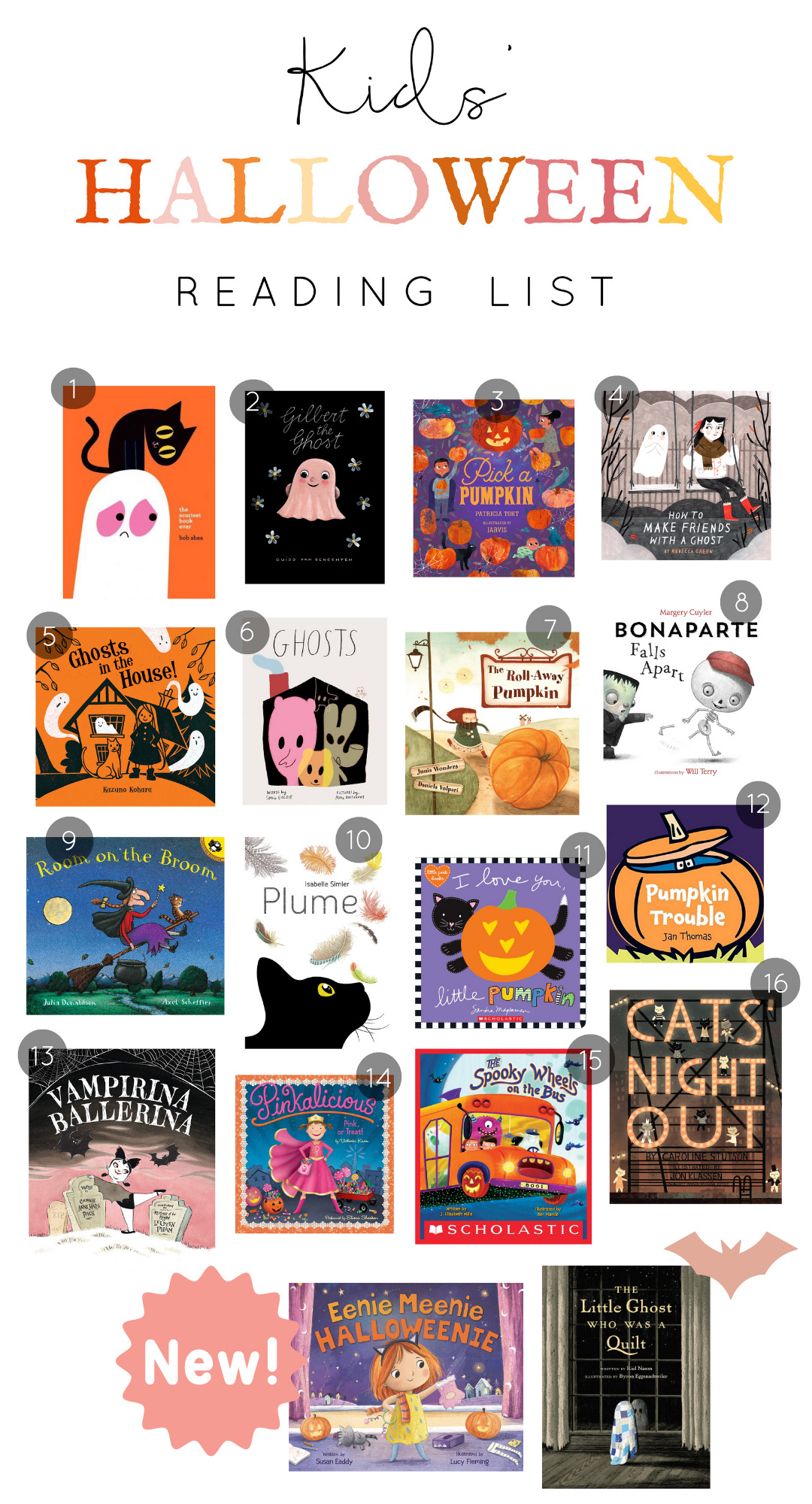 16 Not So Spooky Books for Kids
Get reading and dive into one of these awesome, no so spooky Halloween books off of our annual Halloween reading list!
This beyond charming book is an adorable tale of a ghost being scared of … well, everything.
This one is such a sweet book about a special ghost who doesn't like to screech in a scary way, doesn't want to haunt and is always polite. Love the message of friendship and the beautiful illustrations throughout.
From the creators of Pick a Pine Tree, the same rythmic tone is back with a joyful, adorable celebration of a Halloween tradition.
We just scooped up this book a few weeks ago. The illustrations are beautiful and your bigger kids will fall in love with the idea that a ghost friend will lovingly grow up and grow old with you.
Charming illustrations and a cute story help to paint the picture of a resourceful heroine and a house full of not so spooky ghosts.
A playful, delightfully illustrated book that sets the record straight about ghosts. Ghosts are not sheets with holes dragging around a ball and chain. Indeed, they're just as colorful and diverse as humans.
This whimsical children's book has the sweetest repeating sentence structure to capture young listeners' attention, it's beautifully illustrated with exquisite autumn hues, and teaches the joy of helping one another and sharing through humor.
Readers who love stories about friendship, school, and little monsters will love this clever and humorous picture book about a skeleton who is falling to pieces and needs help pulling himself together.
This book has been a favorite of mine for ages, and this year Scarlett really fell in love with it. The story is such a perfect tale of friendship and how kindness matters. I also love that it comes in a sturdy board book version as well.
In this lovely book, young readers are introduced to a variety of beautiful birds, from the familiar chicken to the exotic ibis. But lurking in the background of every page is a cat, who also seems very interested in the birds.
We have this version as a lift-the-flap board book and have been loving it since Scarlett was just a baby. This is such a sweet one and makes me smile every time I read it to our kids.
This adorable Halloween book about a duck who falls into a pumpkin will surely inspire repeat readings.
This is such a sweet read for budding ballerinas. Especially budding ballerinas with stage fright. It's a challenge for any little one, but even more so if you happen to be a vampire like Vampirina.
Our girls love the Pinkalicious books and series on PBS Kids, so snagging this book was a no-brainer. The story also happens to be really great. Basically, Halloween gets cancelled and the story is all about how it's saved.
If your kiddos love the "Wheels on the Bus" song, this Halloween version will totally delight them. The illustrations are bright, colorful, and engaging, and the characters are adorably spooky.
From a DreamWorks animator, this beautiful book is chock full of vivid illustrations and the sweetest short rhyming text.
Updated in October 2020
→

I just ordered Eenie Meenie Halloweenie and The Little Ghost Who Was a Quilt (also available on Amazon) for our kids! How cute are these adorable new Halloween book? Love refreshing our collection with a couple of new books each year!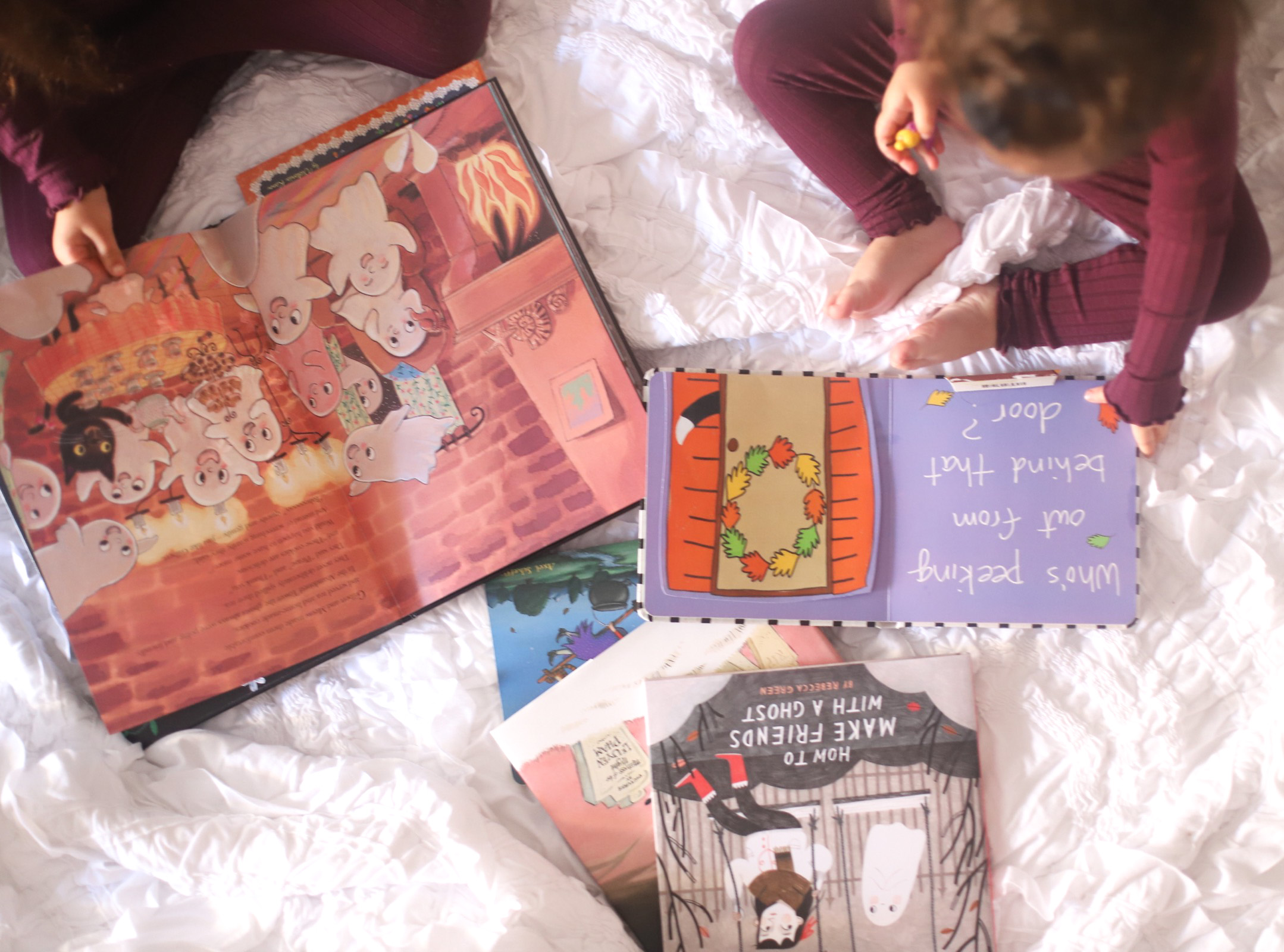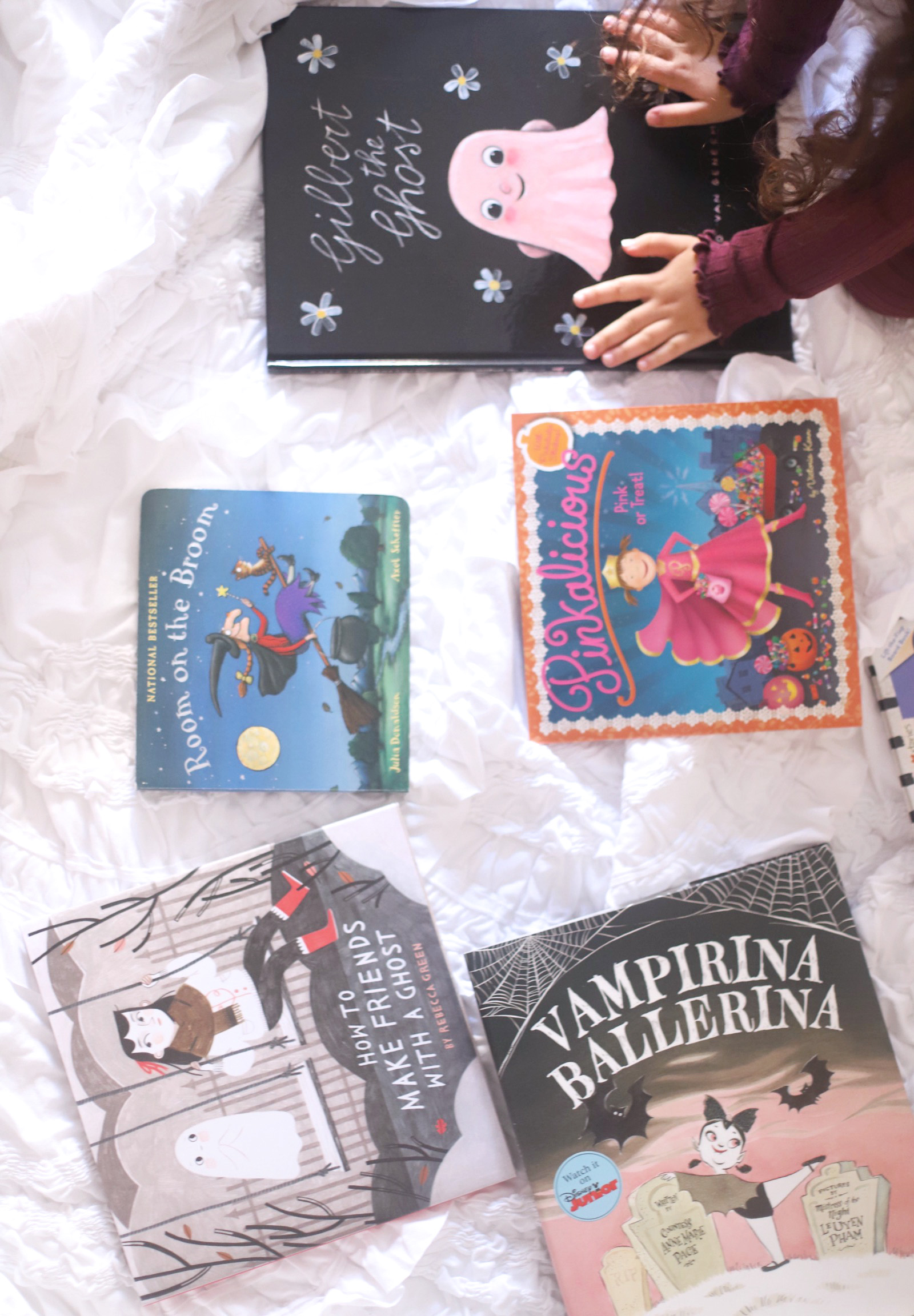 What about you? Do you and your kids have any favorite Halloween books? Are you a fan of breaking out seasonal books, especially around the holidays?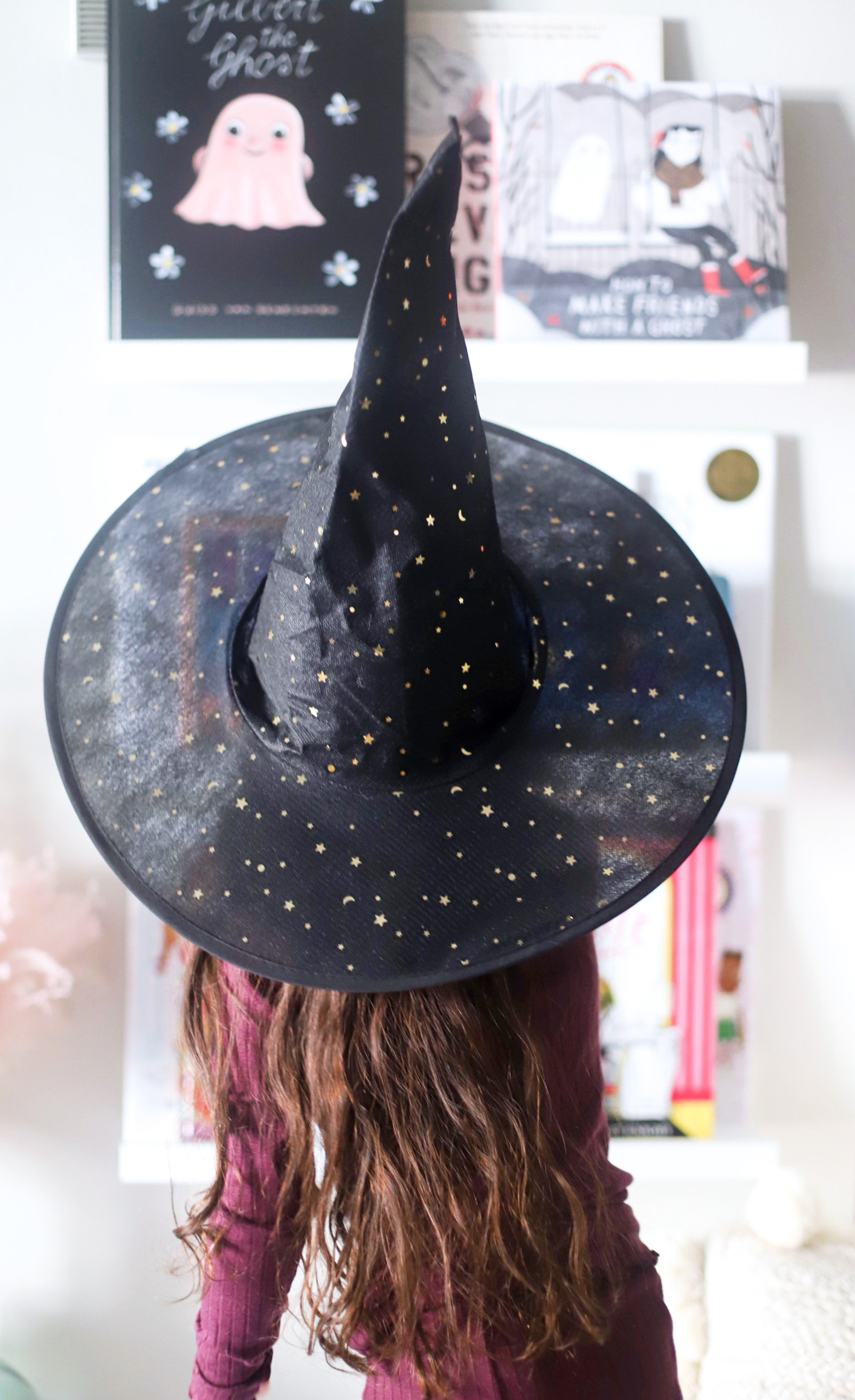 SHOP OUR HALLOWEEN BOOK FAVORITES | CLICK LEFT & RIGHT ARROWS TO EXPLORE
Did you know that there's a whole catalog of my favorite books over on my BOOK CLUB page? Find something new – and amazing – to read today! 📚