This post contains affiliate links, which means that if you click on one of the product links, I'll receive a small commission. Thank you so much for clicking through and helping to support this little blog business of mine! Read more about our site, privacy, and disclosure policies here.
Looking for somewhere family-friendly to do a little berry picking around the Boston area this summer? We've founded the sweetest spot to pick blueberries, strawberries, and even cherries!
A few weekends back we took our family to Ward's Berry Farm in Sharon, a local blueberry farm here in Massachusetts (and just a quick drive outside of Boston.) It was so nice to get out and do a seemingly "normal" summertime activity. The farm we went to was handling social distancing SO well, and that gave us a lot of peace of mind.
On the day we went, the weather was just right: not too hot, but plenty sunny. It was awesome to get to stretch our legs, run through the fields, and pick a ton of fresh strawberries and blueberries.
Exploring Boston: Blueberry and Strawberry Picking at Ward's Berry Farm
At the farm, everything was set up outdoors, with plenty of space. You just buy your baskets off to the side, just before the berry fields, and off you go!
We had several rows of strawberry plants and blueberry bushes to ourselves, and somehow, miraculously (I might add!), we managed to keep masks on both of the girls through the entire visit.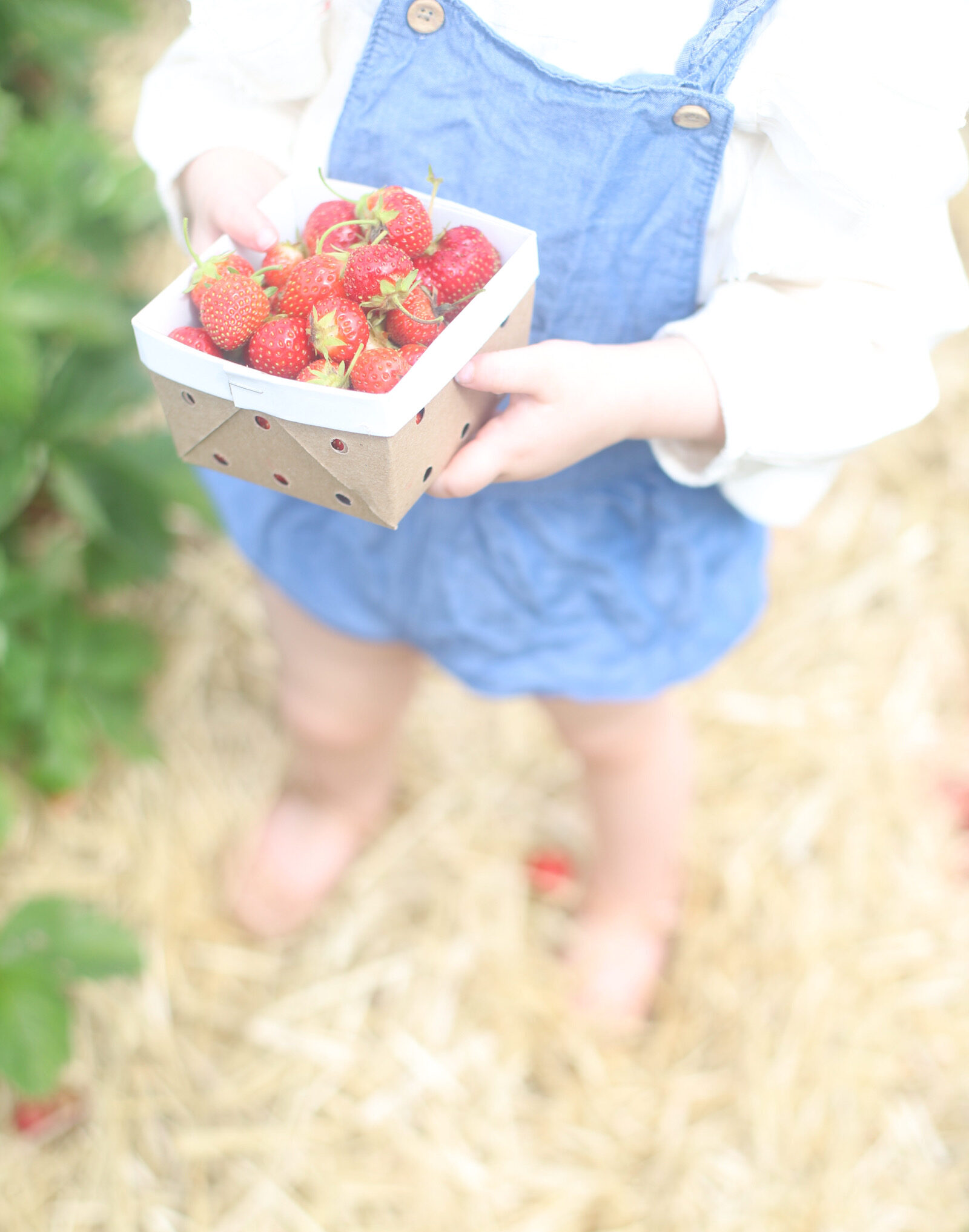 We've done strawberry picking over the years, especially back in Miami and later in North Carolina when we lived there, but we had never gone blueberry picking.
Both turned out to be so much fun to pick, and it was something that the girls could get really involved in, which was perfect.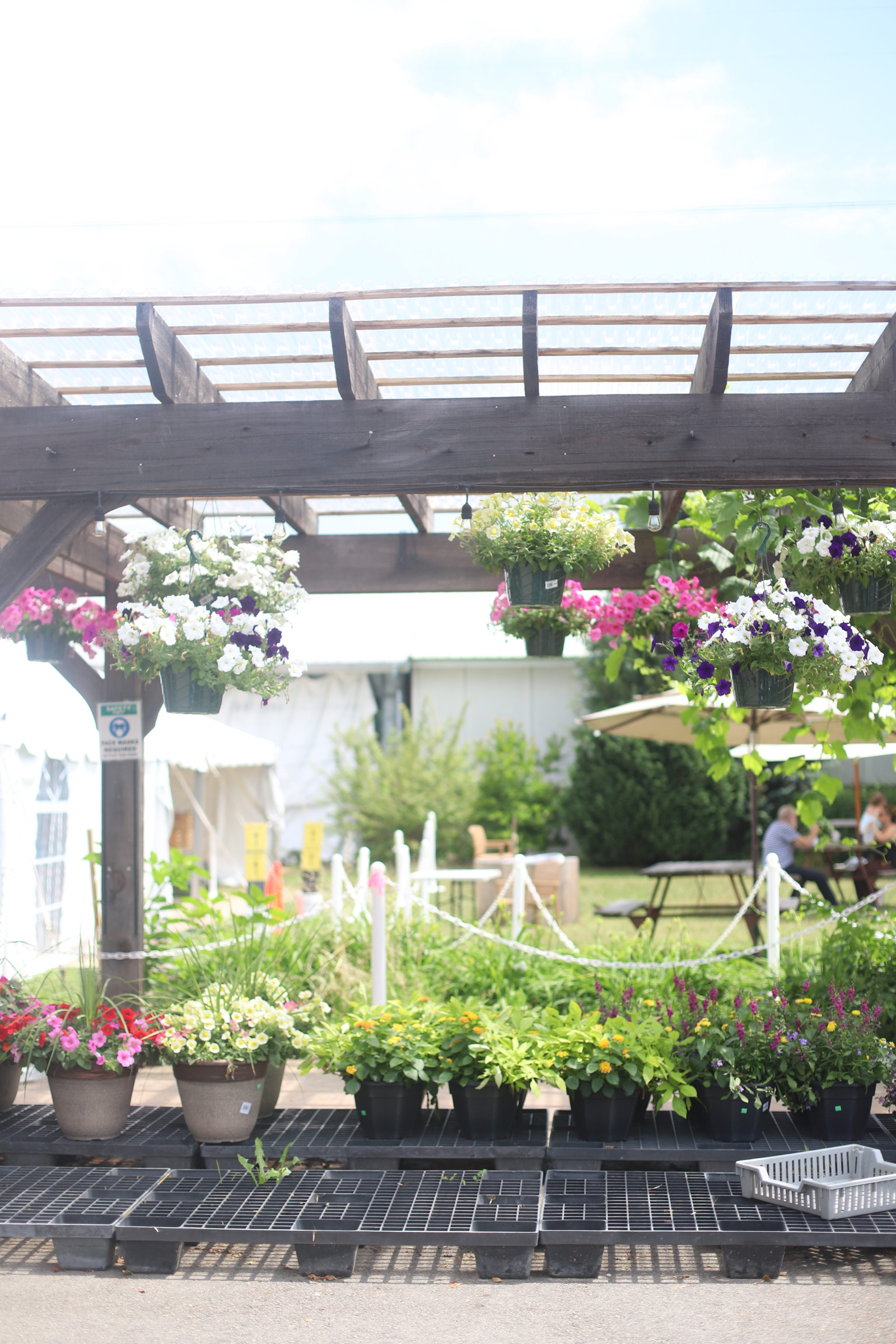 In case you're in the Boston area, Ward's Berry Farm is such a great place to take the family for some social distancing fun. They have huge pick-your-own fields of blueberries, strawberries, raspberries, and cherries (plus fresh flowers like sunflowers) in June and July, plus a large outdoor nursery and indoor farm stand complete with a sandwich bar, bakery, and homemade smoothies and milkshakes.
The signs and ample space helped to keep social distancing measures in place, and we left with overflowing baskets of berries, plus smoothies and baked goods. (They even had vegan banana muffins for Scarlett!)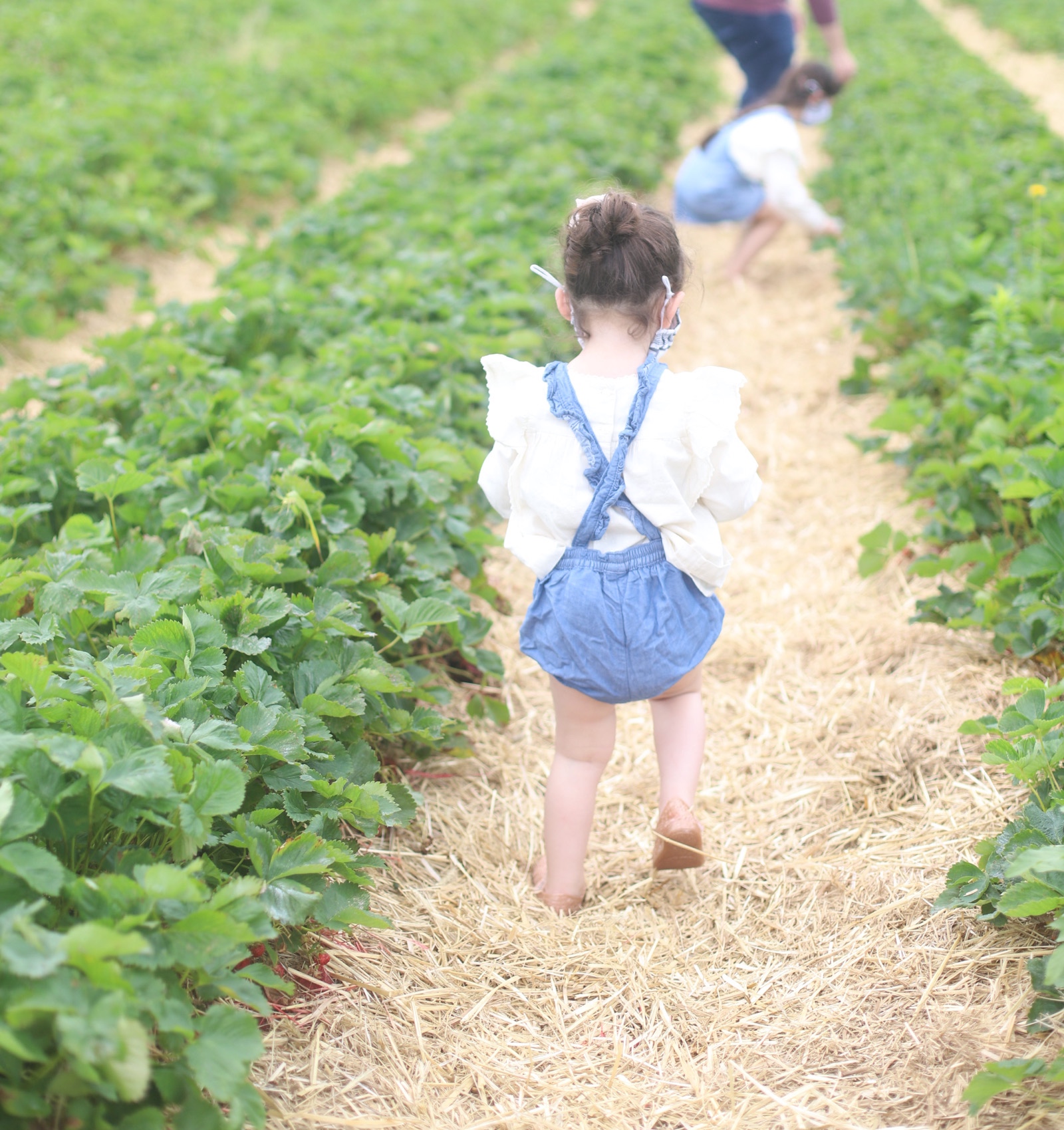 None of the wagon rides were open due to Coronavirus precautions, and that was A-okay with us. It's a short walk to each of the picking fields, and it gave the girls a chance to skip and play on our way to each area.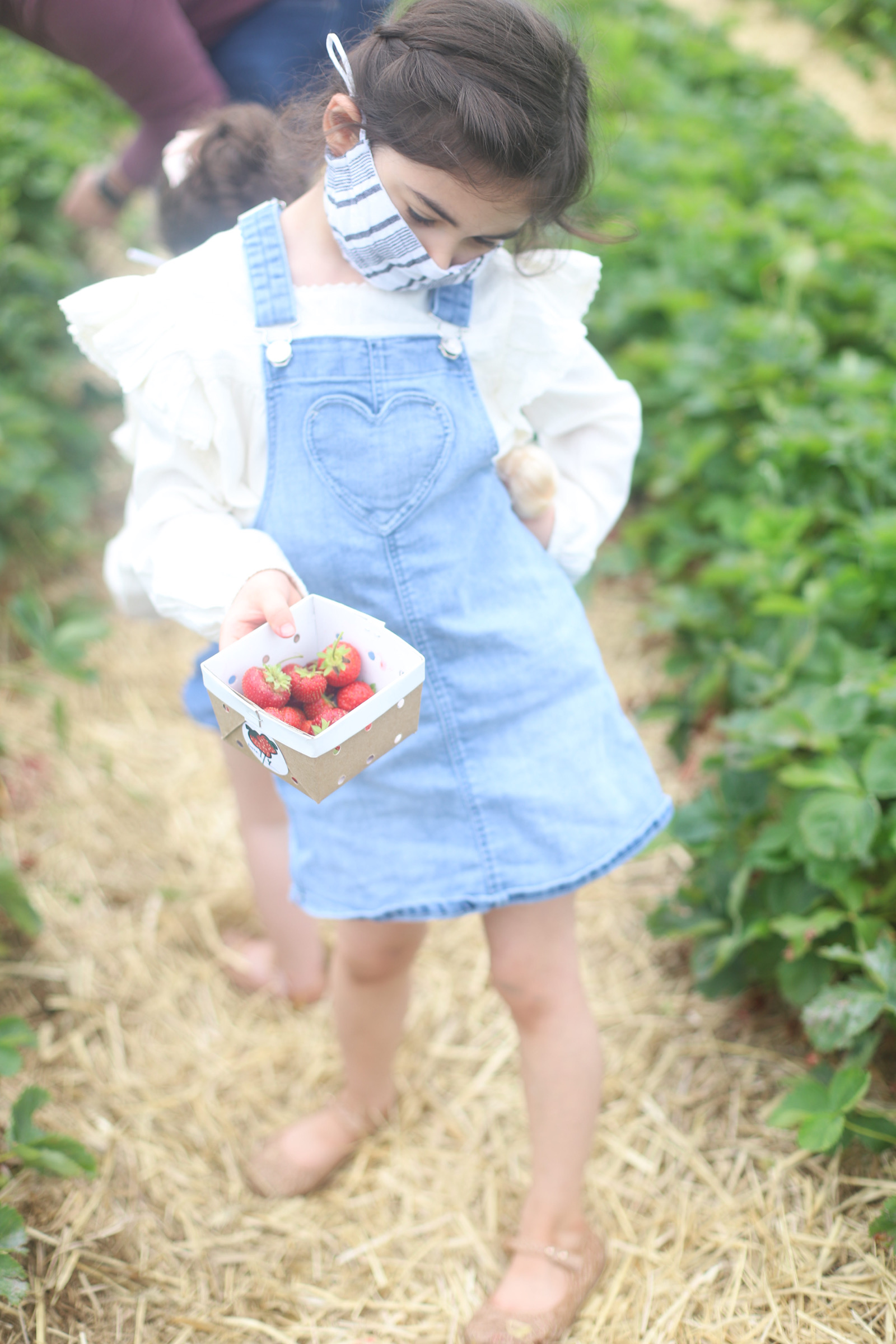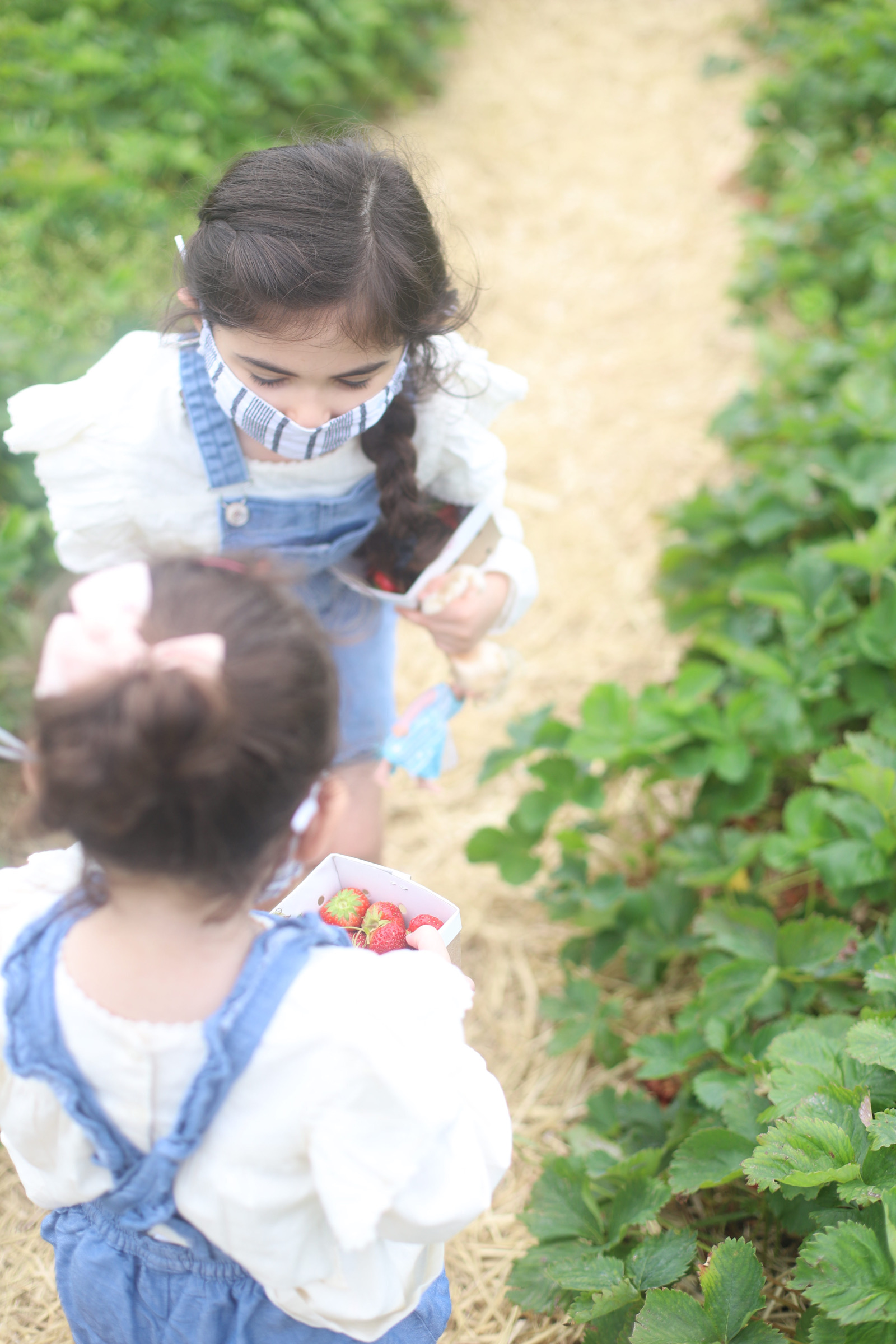 There was also plenty of room in each of the rows, and families were staggered between rows.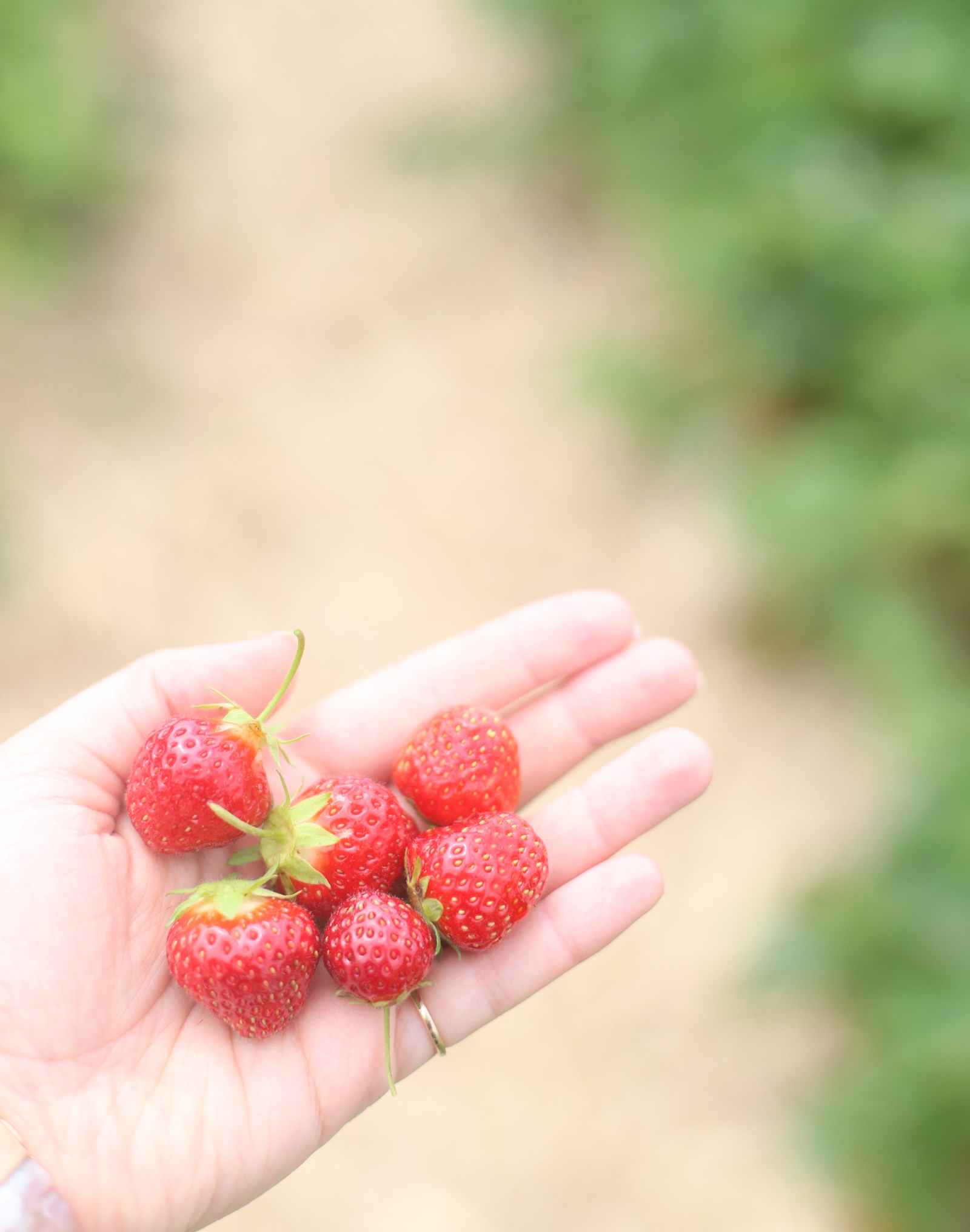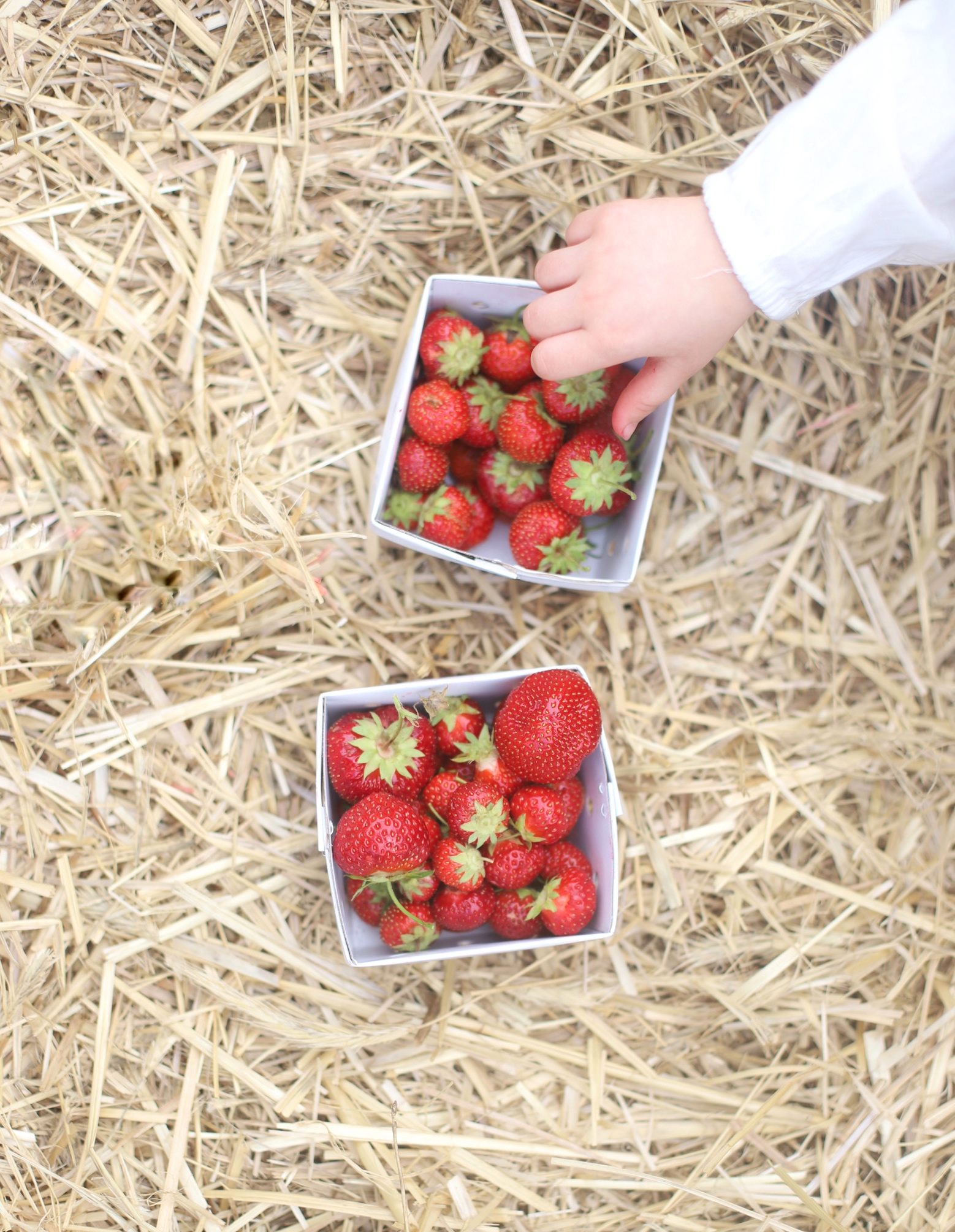 I love picking fresh strawberries. They're so sweet and extra fun to search for under the strawberry plants.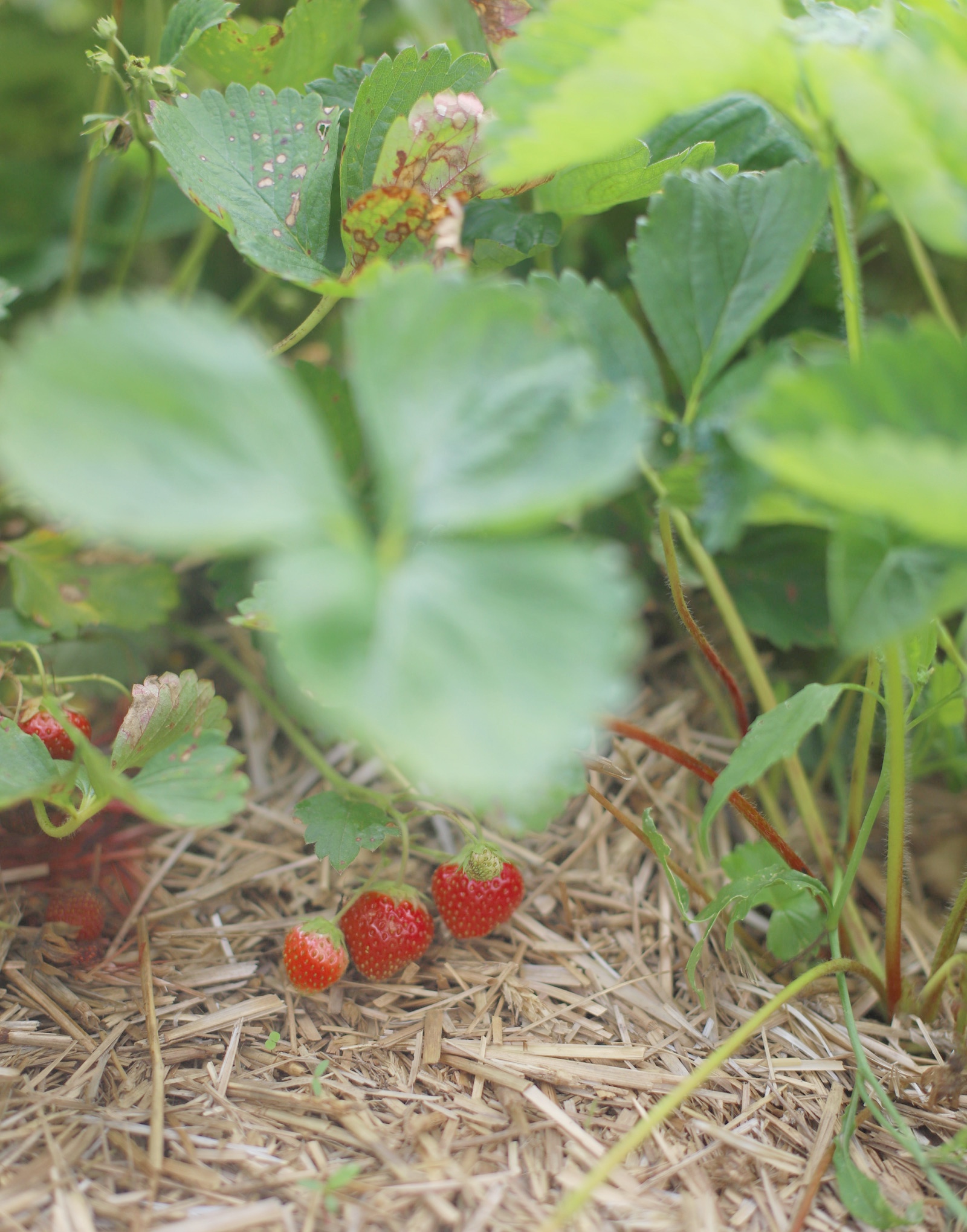 The girls kept finding big, ripe red strawberries at the lowest parts of the plants that had been chewed on, and they happily chatted about what little farm creatures were tasting the strawberries too.
"Maybe it was bunnies!"
"Sissy, maybe mice!"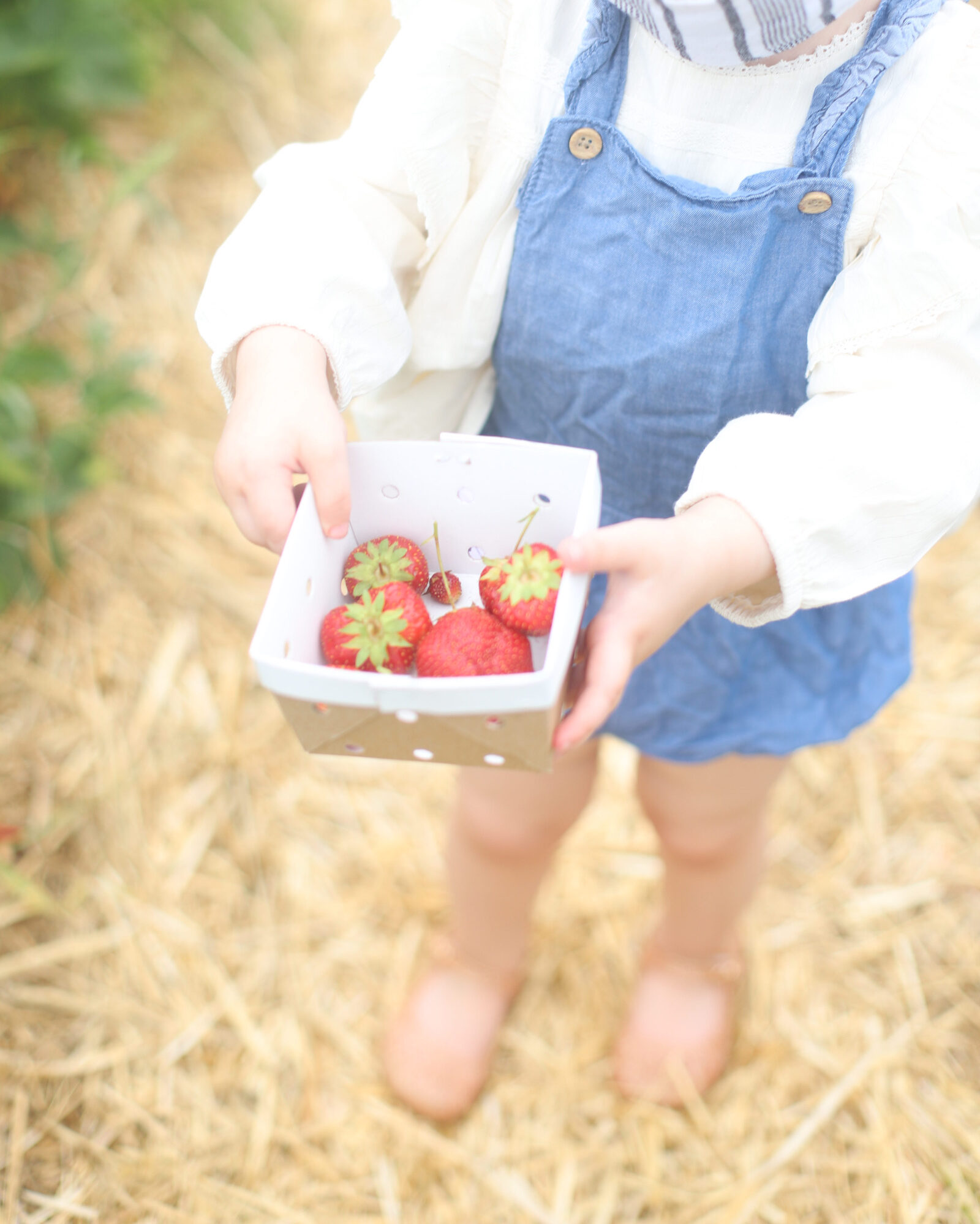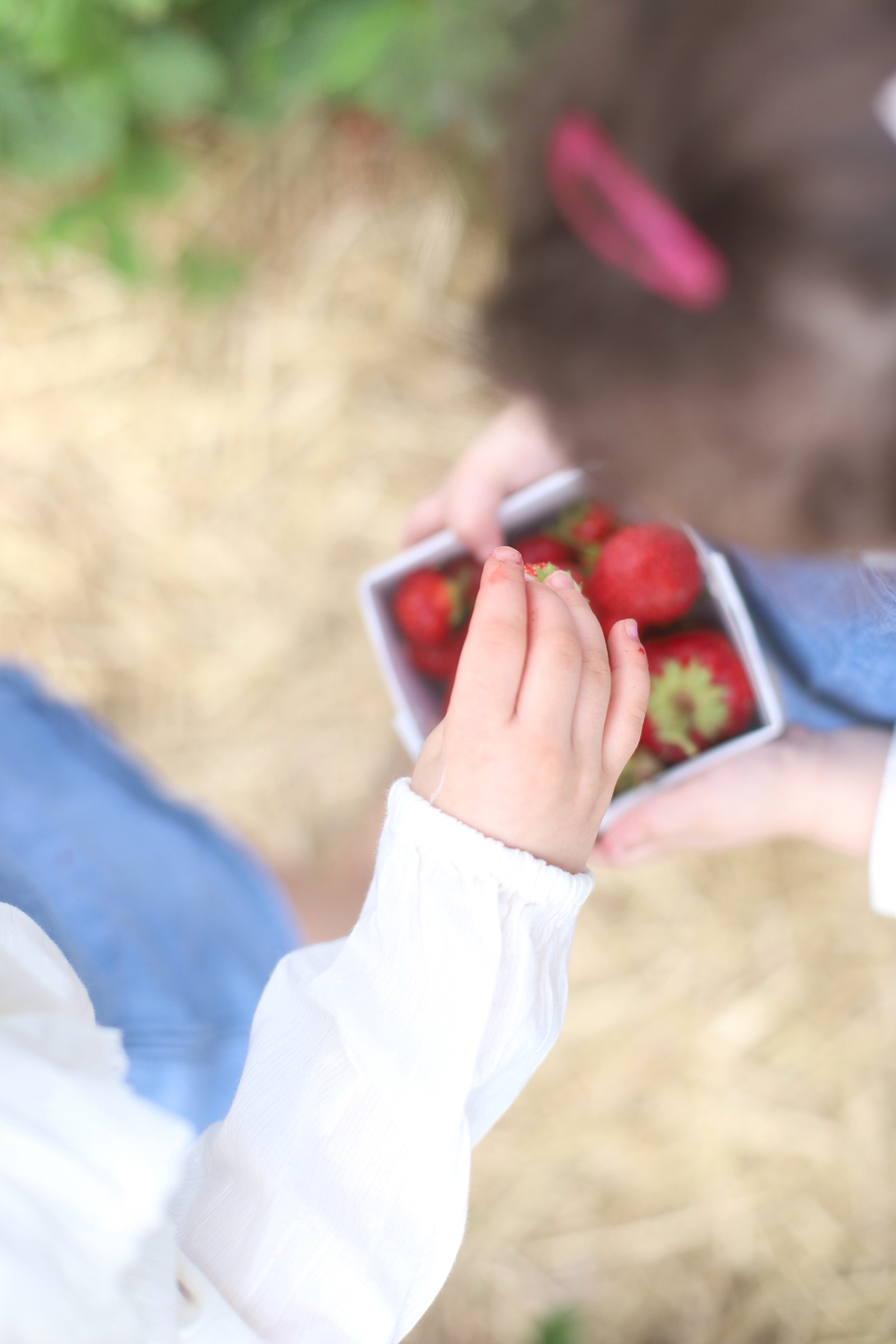 After we filled our berry baskets with strawberries, we made our way over to the blueberry bushes.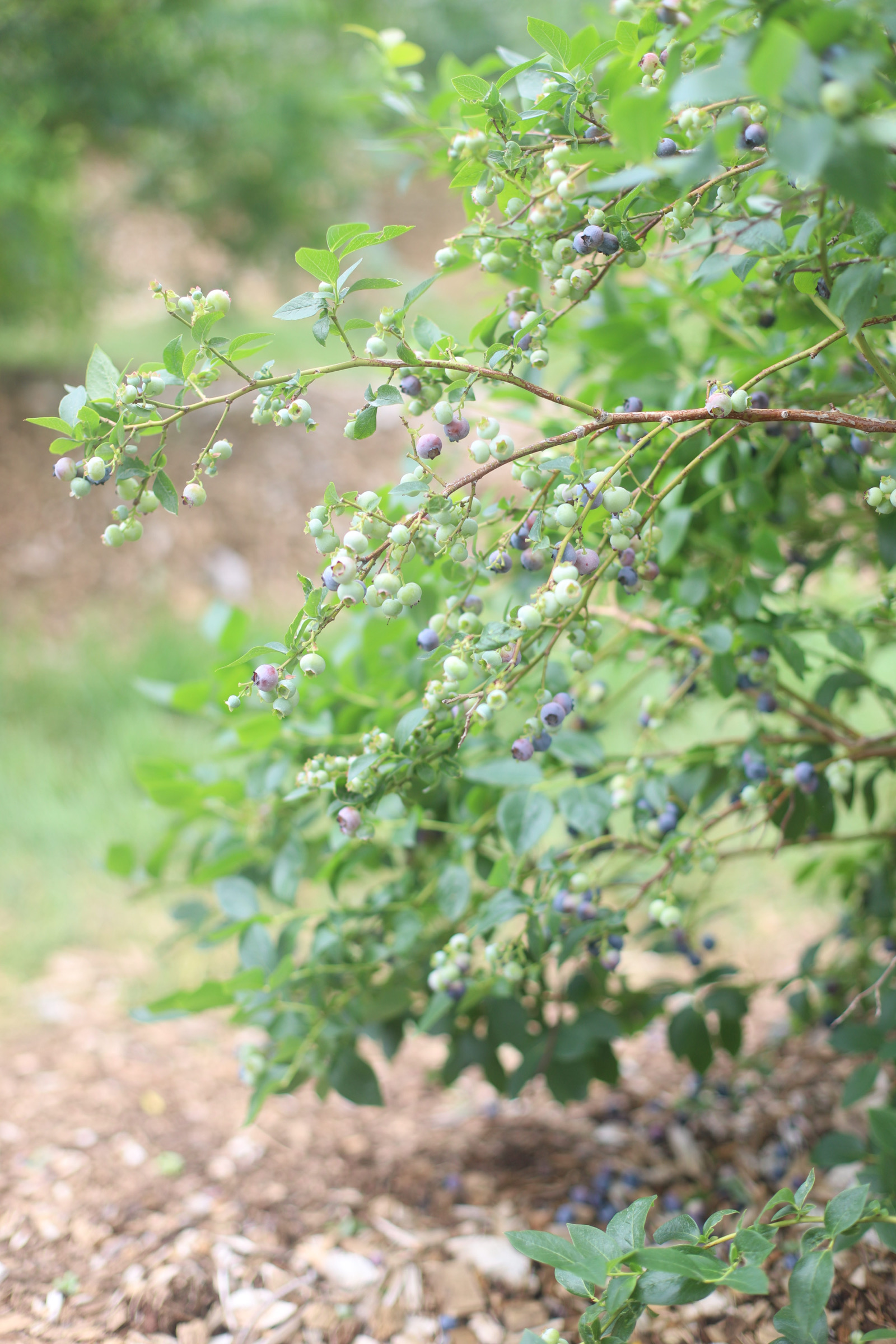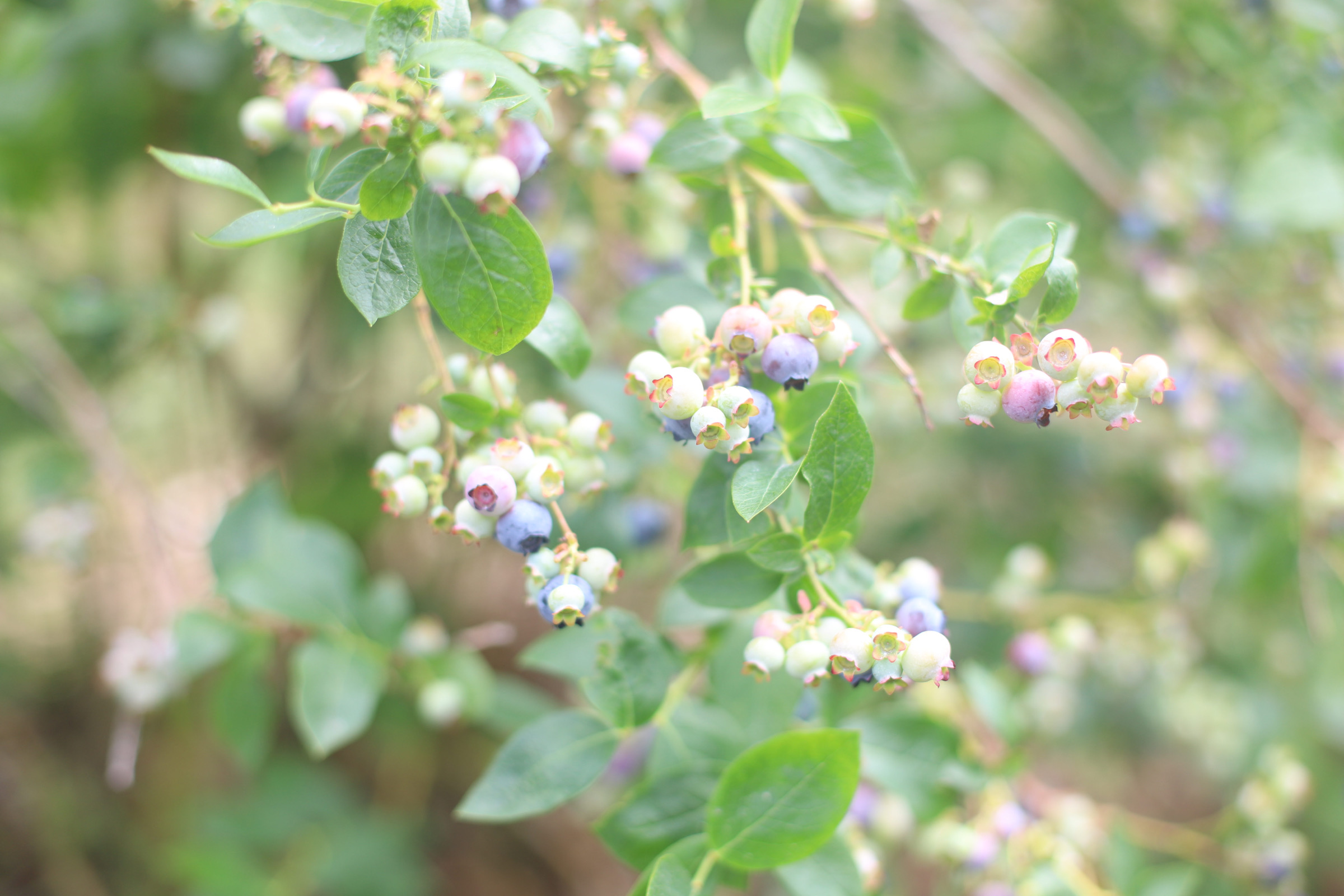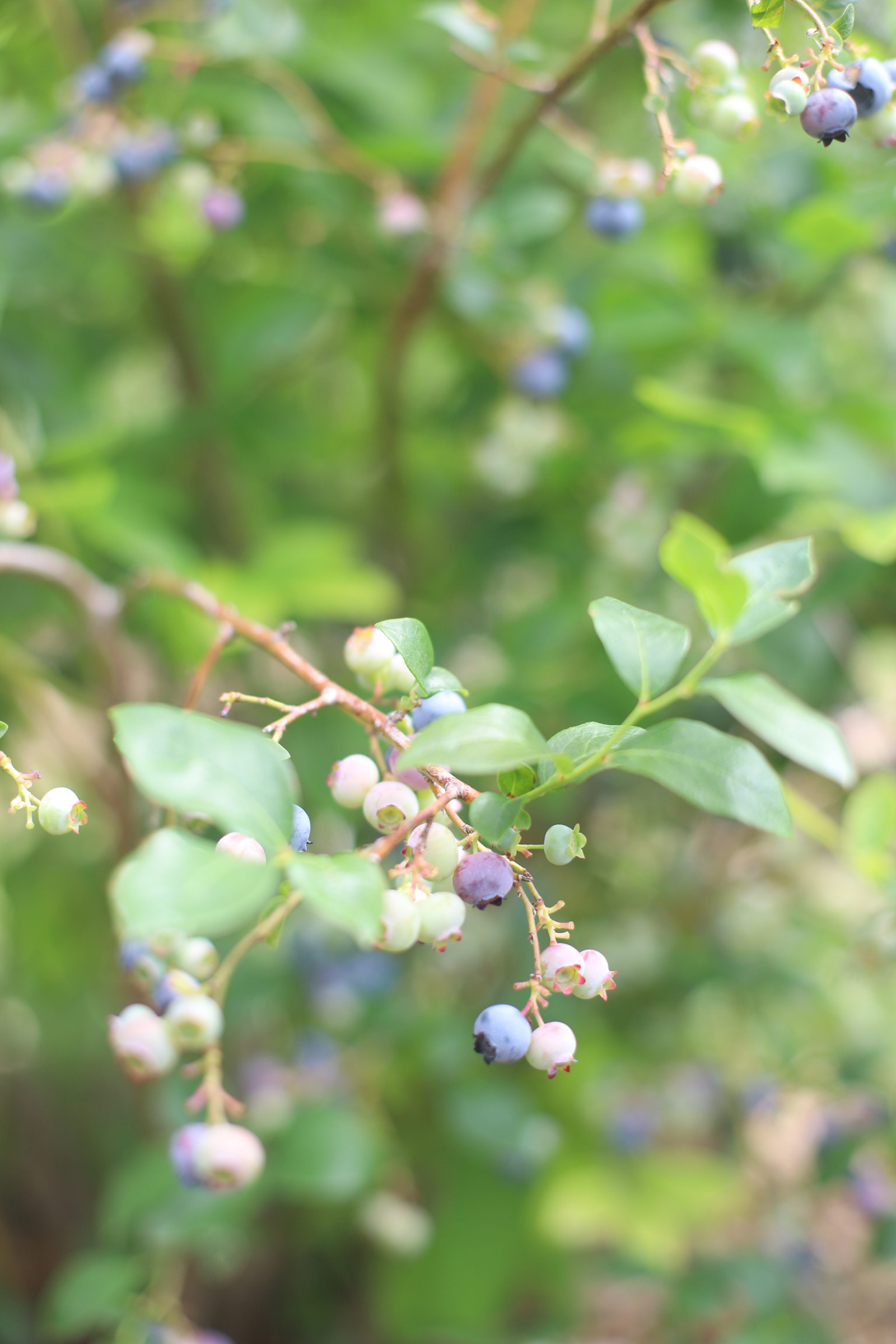 Blueberry picking was a whole new world for us. The bushes, speckled with purple and blue berries, are so beautifully; and searching amongst the bundles of blueberries to find the perfectly ripe darker blue berries is half of the fun.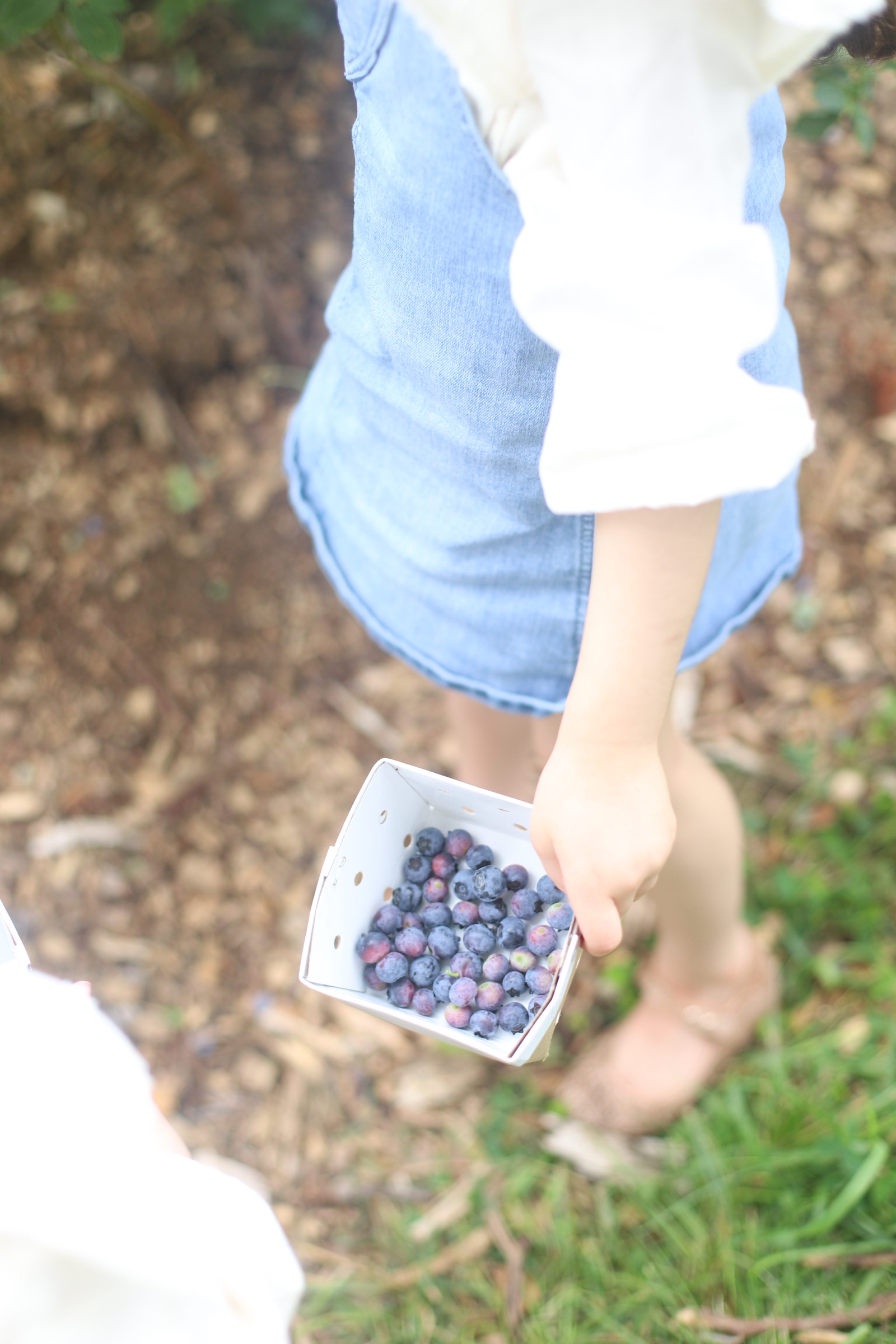 Blueberry picking definitely took a bit more work because you have to search for the darker blueberries, but the girls still had fun searching.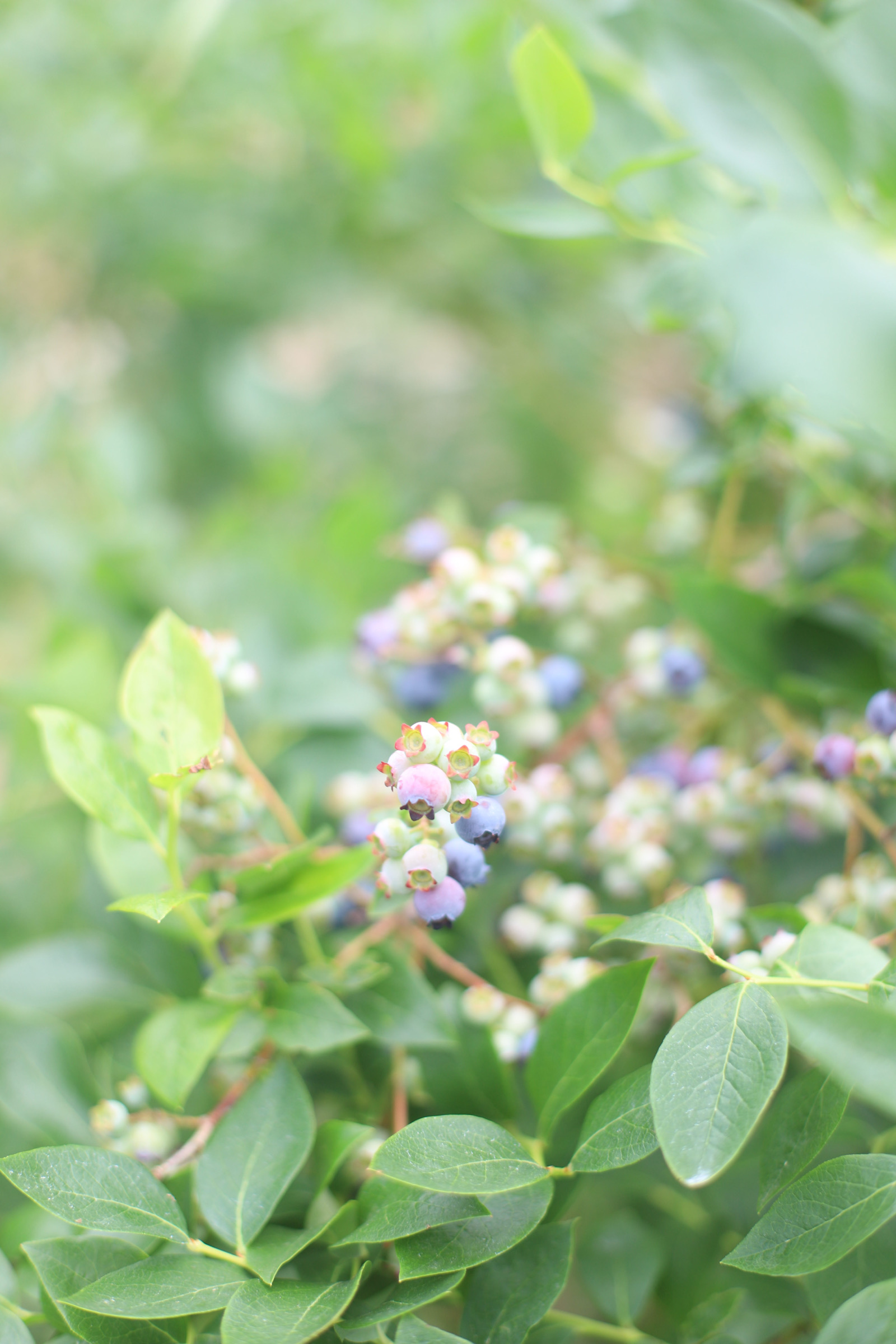 Both girls started to tire out after a bit, and in retrospect, I probably should have brought a baby carrier for Emme who needed to be carried the last twenty minutes or so.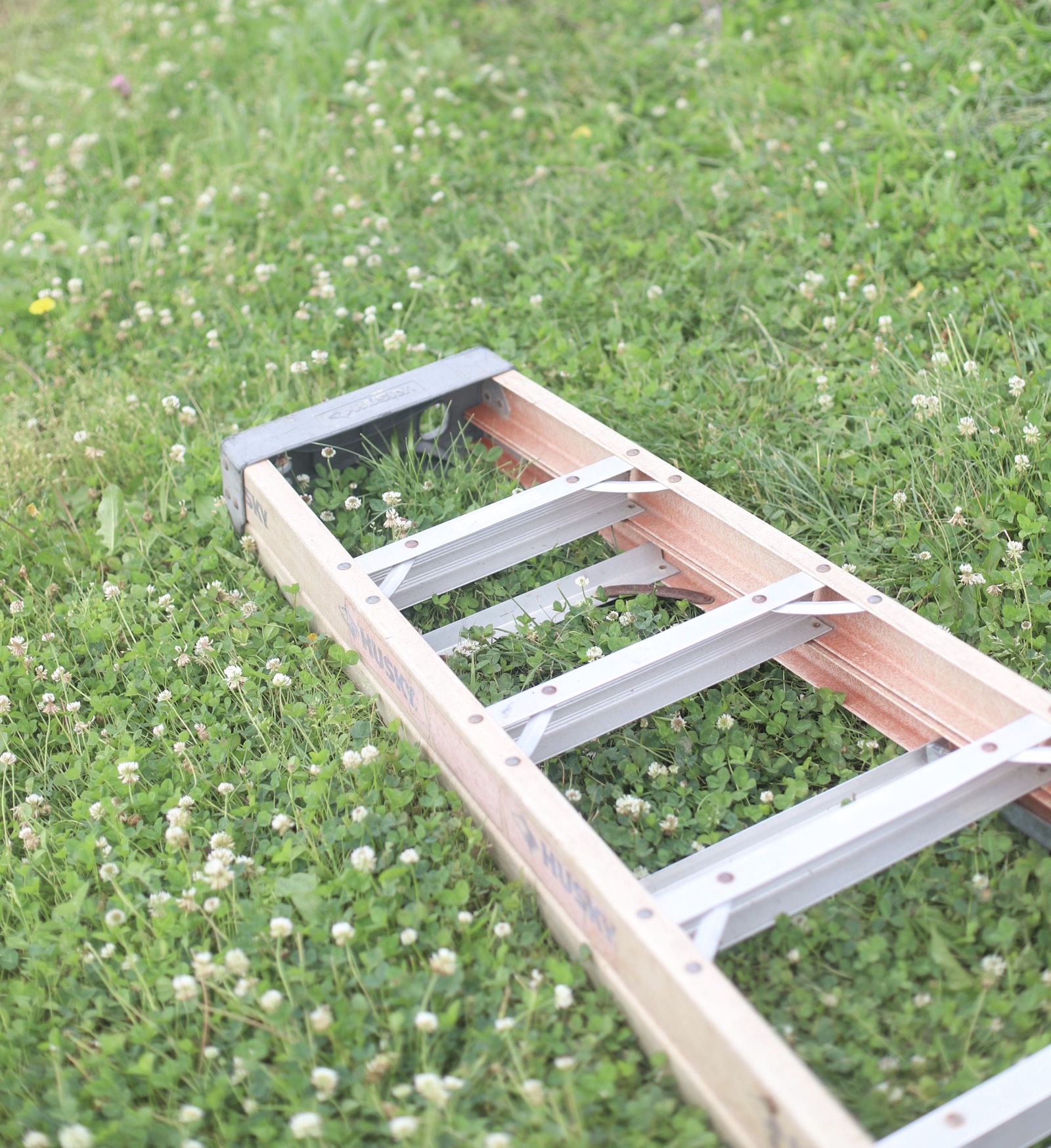 It was perfect timing though to walk the girls back to the car and as I strapped them back into their car seats, Daddy picked up to-go smoothies and muffins.
Seriously, it was such a perfect way to spend a summer morning, and it was so nice to feel a bit of normalcy for our family.
Do you have any favorite places to go blueberry and strawberry picking in Massachusetts in the summer? Have you been berry picking in your area yet this season?
SHOP THE BOSTON BERRY PICKING FARM ADVENTURE POST | CLICK LEFT & RIGHT ARROWS TO EXPLORE