This post contains affiliate links, which means that if you click on one of the product links, I'll receive a small commission. Thank you so much for clicking through and helping to support this little blog business of mine! Read more about our site, privacy, and disclosure policies here.
Give your space a fresh update with a few of these affordable neutral home décor items, including chic budget-friendly finds from World Market, H&M Home, Anthropologie, Target, and even Amazon!
Now that summer is here, I'm happily adding little touches to our home décor to make the place feel more bright, breezy, and fresh for the warm season. I've always loved switching things up a bit with every season when it comes to decorating our home, and with a new place on the horizon (a little over two weeks until we move!), I can hardly contain my excitement with all of the plans I have for our new space.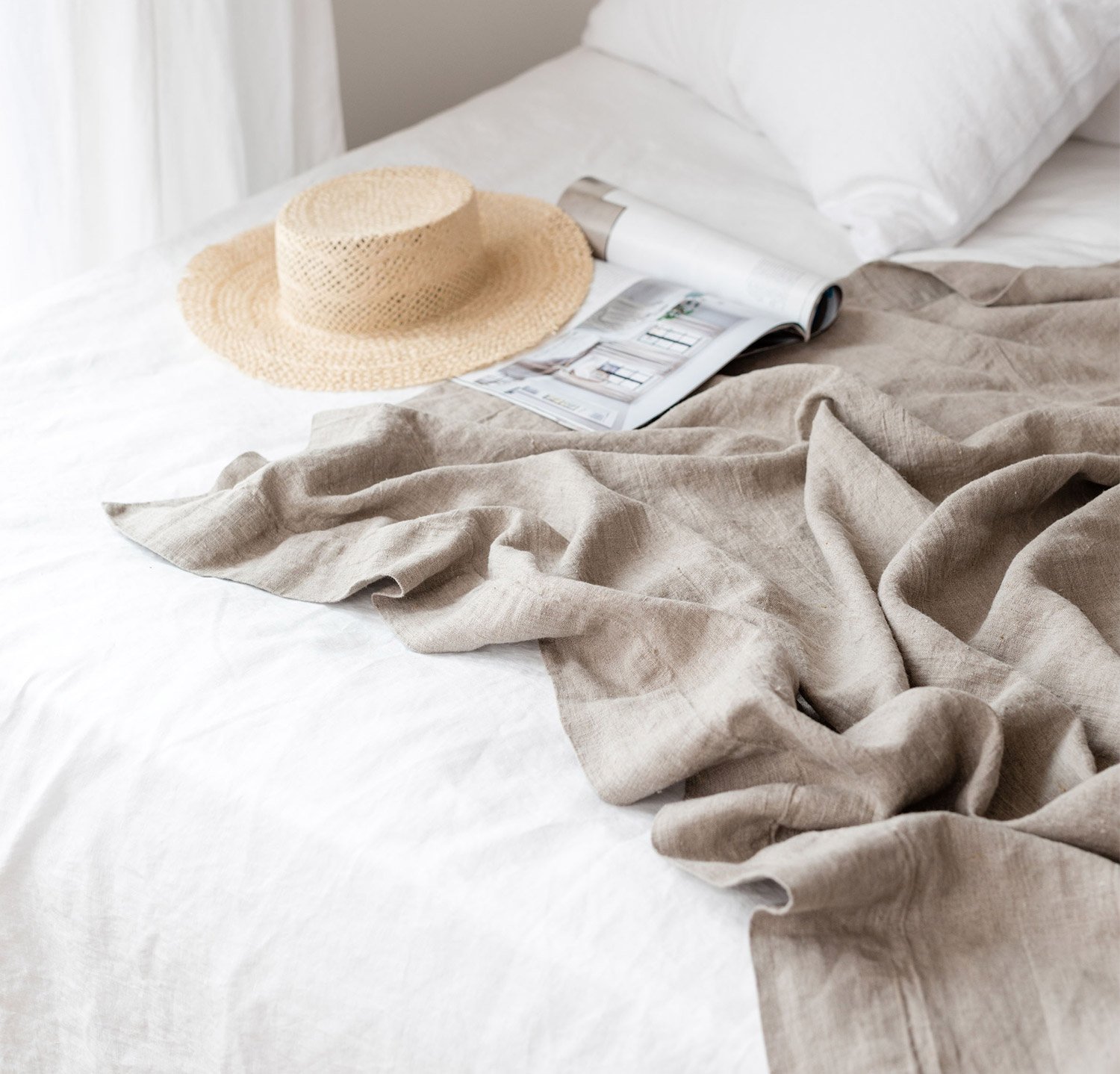 Which brings me to all of the affordable home décor I have my eye on; neutral because I can't help myself.
I've been on the hunt for the best pieces to brighten up our space. I'm looking for budget-friendly décor that stands the test of time and provides plenty of beauty and function. Here's what I've found …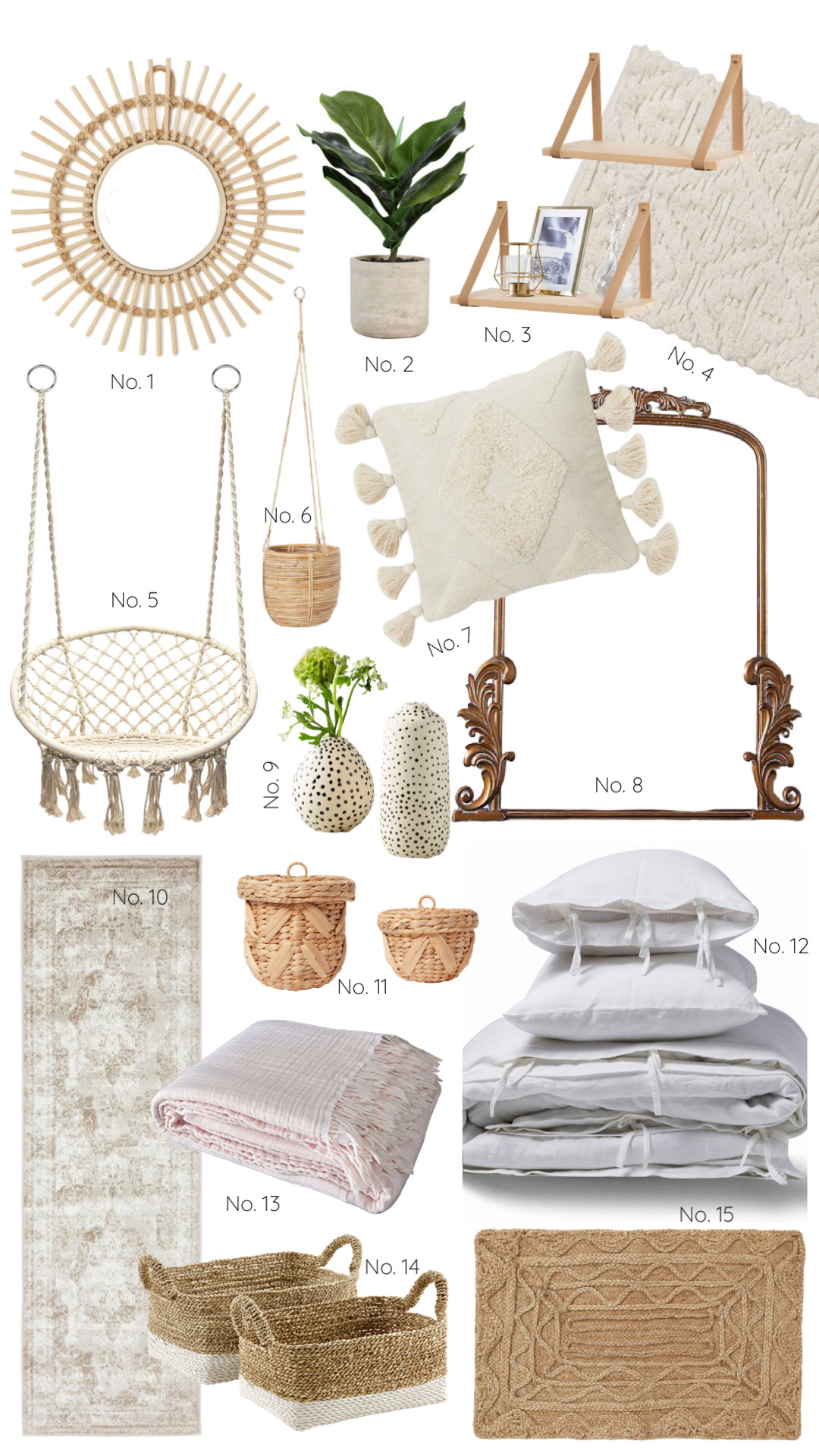 15 Affordable Neutral Home Décor Pieces to Freshen Up Your Space for Summer
This mirror is SO beautiful. It's shape would add the perfect touch of visual interest to an entryway, over a dresser or nightstand or even on a gallery wall. Look out for sales too; H&M has a few great sales throughout the summer!
If your green thumb is more like a black thumb (🙋🏻‍♀️), faux plants are the way to go. World Market has a few really life-like looking faux plants in their collection, and I LOVE that this faux fiddle leaf fig plant comes IN a stylish cement pot. So easy.
Add a few shelves to your space to bring a bit of the decor to your walls. The light leather straps on these floating shelves are gorgeous and make such a pretty statement.
Give your bathroom some much needed love with a bright new bath mat. This one has more than four down glowing reviews.
These hanging macrame chairs have been SO popular for a few seasons now. I love the idea of hanging one of these in a playroom. So adorably chic. This one from Target is surprisingly large, can be hung indoors or outdoors, and has AMAZING reviews.
I love how simple and on trend this hanging planter basket is. If you're looking to bring a little greenery into your home, this is such a charming way to do it. This would look so good hanging in a bathroom, bedroom, or kitchen. (By the way, did you know you can order live plants on Amazon?)
Admittedly, I have a bit of a throw pillow addiction, and cushion covers are the best way to feed my obsession because I don't have to buy a whole new pillow, I simply have to switch out the covers each season. This throw pillow cover in particular is SO on trend right now, and similar tasseled pillows are WAY more expensive. (By the way, these pillows are great hypoallergenic pillow inserts at an awesome price from Amazon. My recommendation: always go up a size, i.e., an inch or two larger on each side than your pillow cover, so that the pillow looks nice and fluffy.)
This mirror is a total budget find! It looks just like the more expensive ornate gold mirrors being sold at places like Anthropologie and Pottery Barn, but for a fraction of the price.
I love that these adorable vases look handmade and happen to be quite affordable. They also have glowing reviews.
Believe it or not, this rug is from Walmart and under $20! It also comes in a ton of rug sizes (and all are very budget-friendly) if you're not in the market for a runner, and so many pretty colors.
Target's Opalhouse summer home décorTarget's Opalhouse summer home decor is SO good, you guys. These chevron woven canisters are so beautiful. These would be perfect in a bathroom, on a shelf, by the front door or on a kitchen counter. LOVE.
I absolutely LOVE linen sheets. Right now, our bed has both a linen duvet and linen sheets (both from Amazon!) on it, and I think it's perfect for Summer. We tend to lean towards linen bedding year round because it keeps us cool, washes really well, and I just love the organic look Of it.
In addition to my love for switching out throw pillows with very season, I also like swapping our our throw blankets. If you typically keep a throw blanket in your living room or bedroom, try transitioning to a lighter blanket or spring and summer. Temperature wise, it's way better, and it will make your space look like it's a had a fresh update without any big changes. A really beautiful and more affordable alternative to linen is muslin. Muslin is typically used in baby blankets and swaddles as well because it is SO soft. This beautiful lightweight blanket comes in two sizes and several really beautiful neutral colors. This one is perfect because it's affordable and available on Amazon!
It may seem like a simple thing, but just moving some of the clutter into pretty baskets can really help to transform a space. Slide them into shelves, use them to organize a closet, put them at the base of an entryway table to store shoes and umbrellas, the list goes on and on.
I've always loved changing up our doormat. This one is so chic and looks like it will last.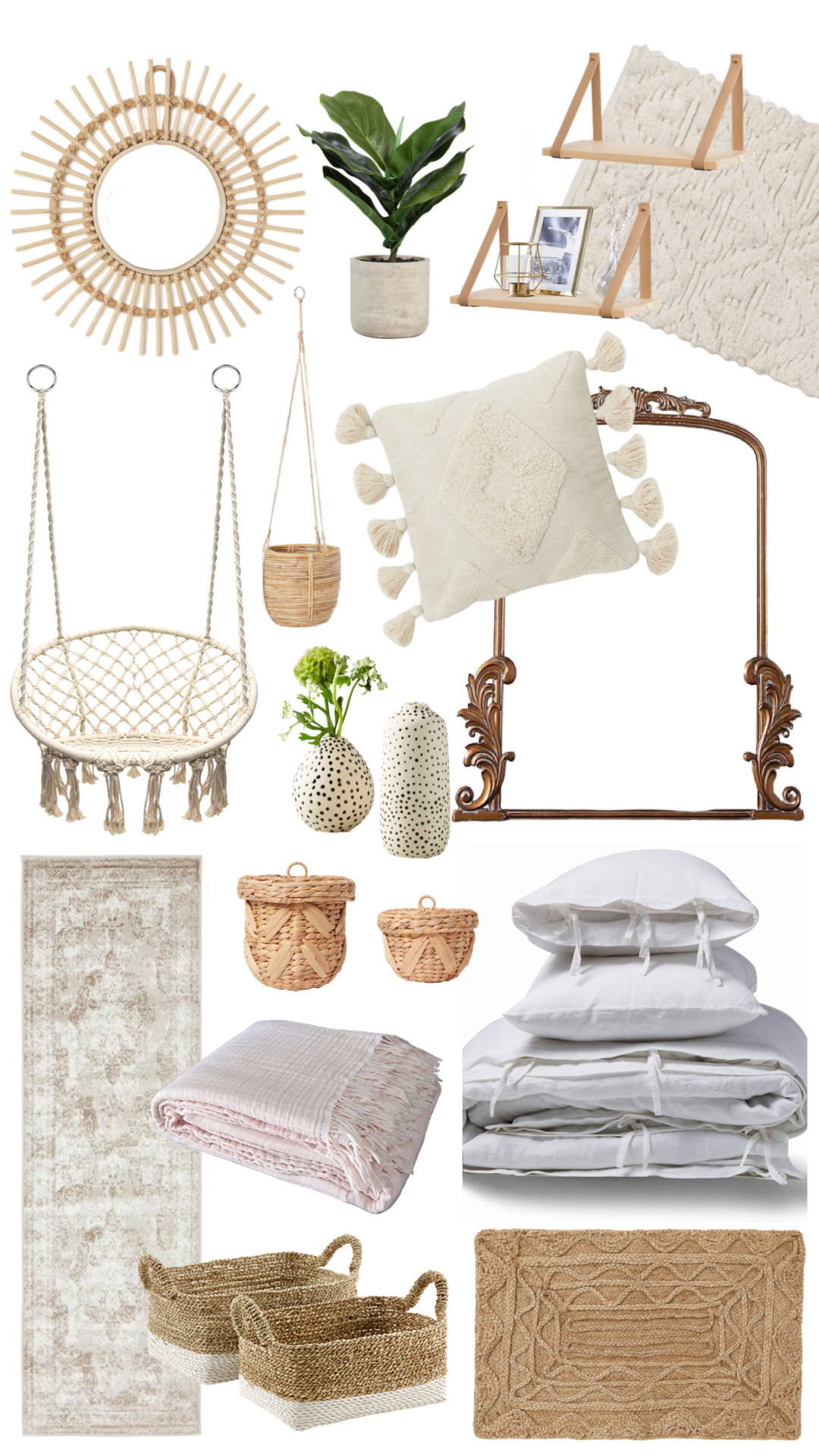 SHOP THE AFFORDABLE HOME PIECES | CLICK LEFT & RIGHT ARROWS TO EXPLORE
Love this home post? See more home décor tips, tricks, and plenty of design inspiration right here.
Cover Image: Rough Linen Orkney Linen Summer Cover