This post contains affiliate links, which means that if you click on one of the product links, I'll receive a small commission. Additionally, as an Amazon Associate I earn from qualifying purchases. Thank you so much for clicking through and helping to support this little blog business of mine! Read more about our site, privacy, and disclosure policies here.
Sharing a look at Emmeline's 3rd birthday tea party at home, complete with fancy tea service, a zoom tea party, and family photos!
In early October we celebrated our sweet Emmeline's 3rd birthday! (And it only took me a month to get the photos up.) 🙌🏻
For our little girl's 3rd birthday party at home, we went with a tea party theme and it was absolutely perfect. Tea parties are kind of our jam. (Does that count as a pun?) So naturally, when Emme requested "a tea party with her babies" – a.k.a., her baby dolls and stuffies – I was more than happy to oblige.
See Also → Our Whimsical Outdoor Spring Tea and Dessert Party + How to Throw a Tea Party Baby Shower in 6 Easy Steps
I'm so excited to share a little peek at her big day, including the cutest family photos and all of the delicious treats from our very own tea party!
Emmeline's 3rd Birthday Tea Party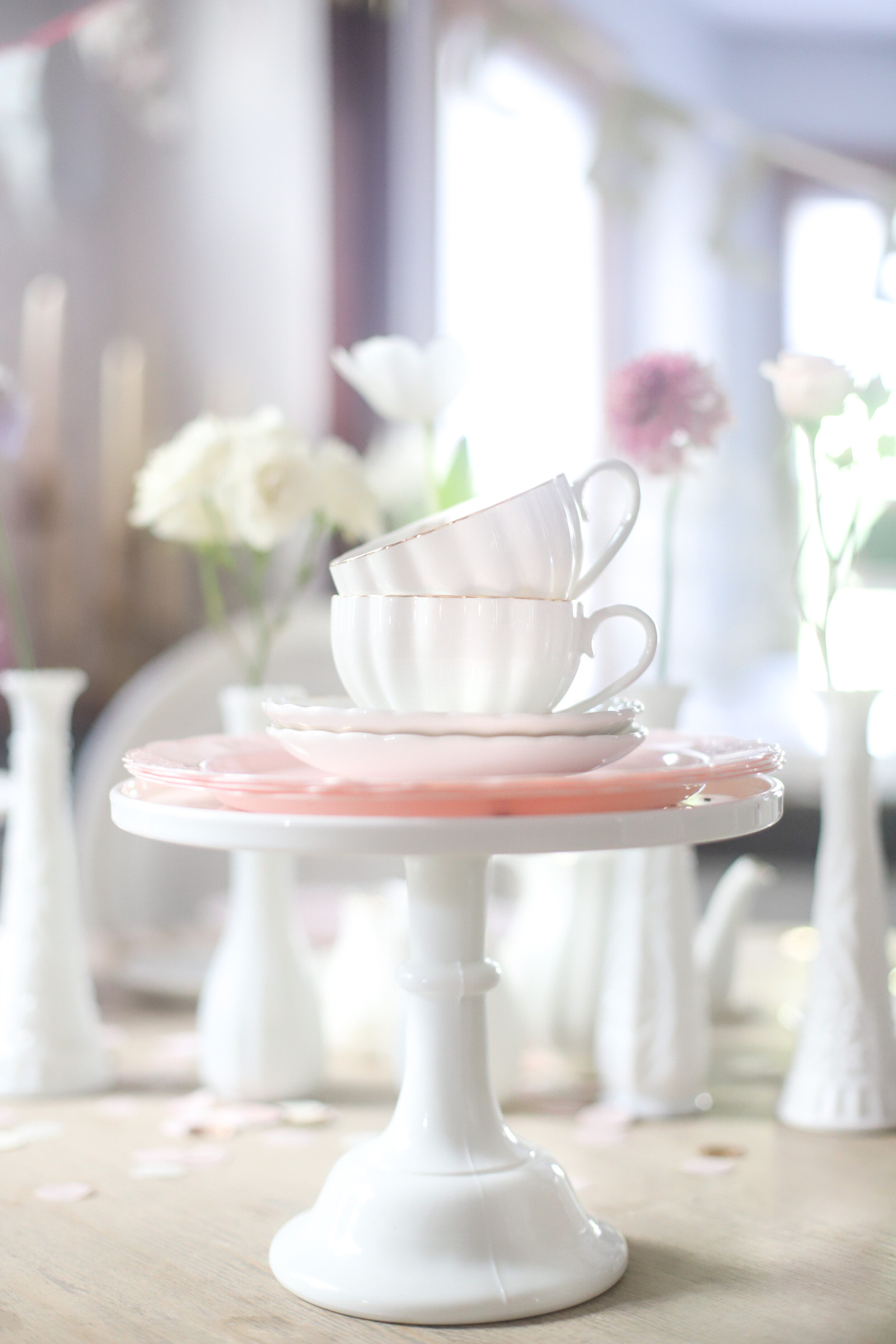 Celebrating at Home: Emmeline's 3rd Birthday Tea Party
For the tea party, I turned our dining room into a full blown tea service.
I put out the fancy tea cups and tea pot, crochet lace napkins, our milk glass cake stands and vases, brass candlesticks and tapers, and I had the cutest pink plates – a find I scored a few years back at HomeGoods, plus the coolest plastic gold flatware, of course.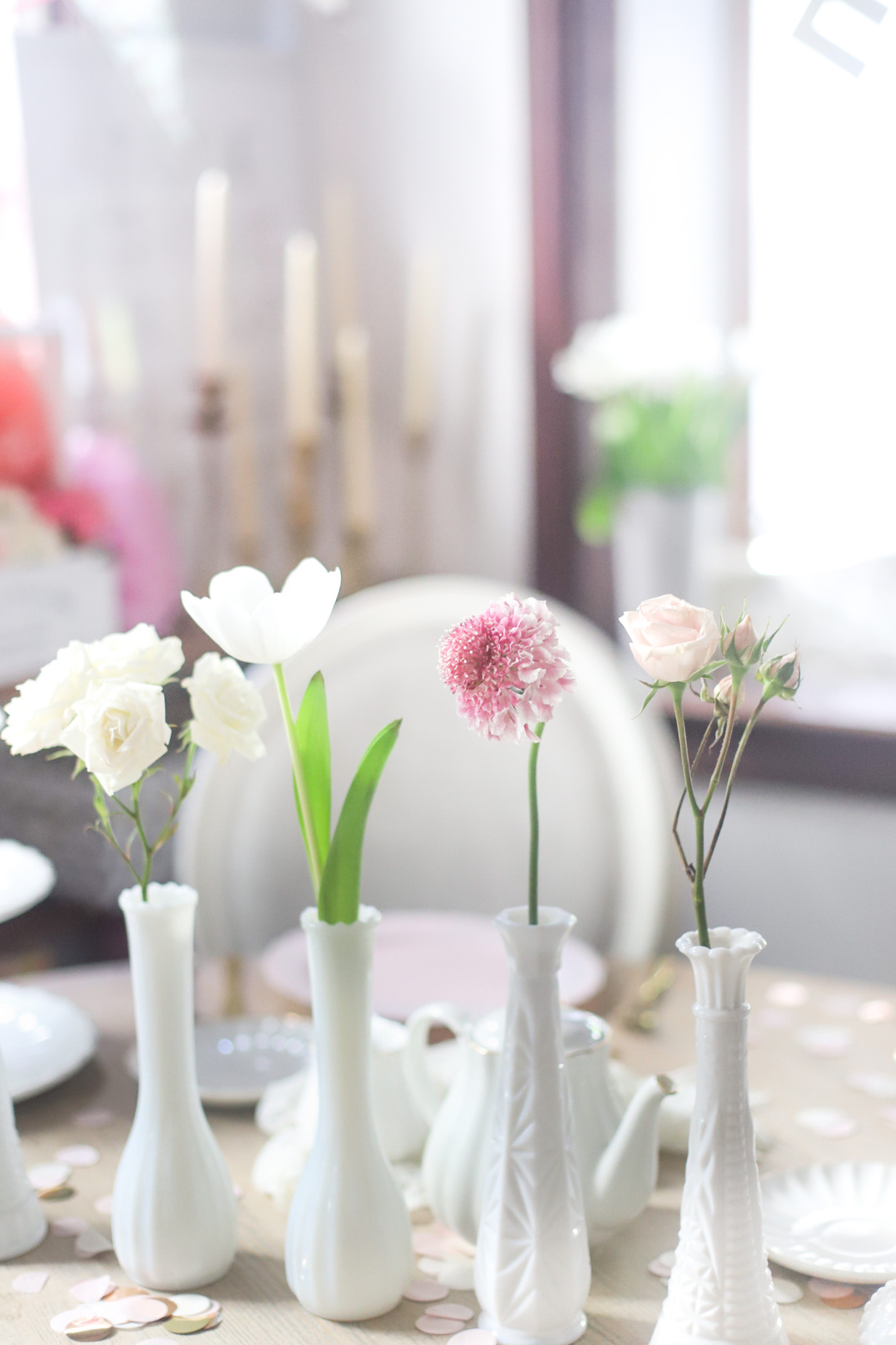 I also had a lot of fun creating the perfect, kid-friendly tea party menu.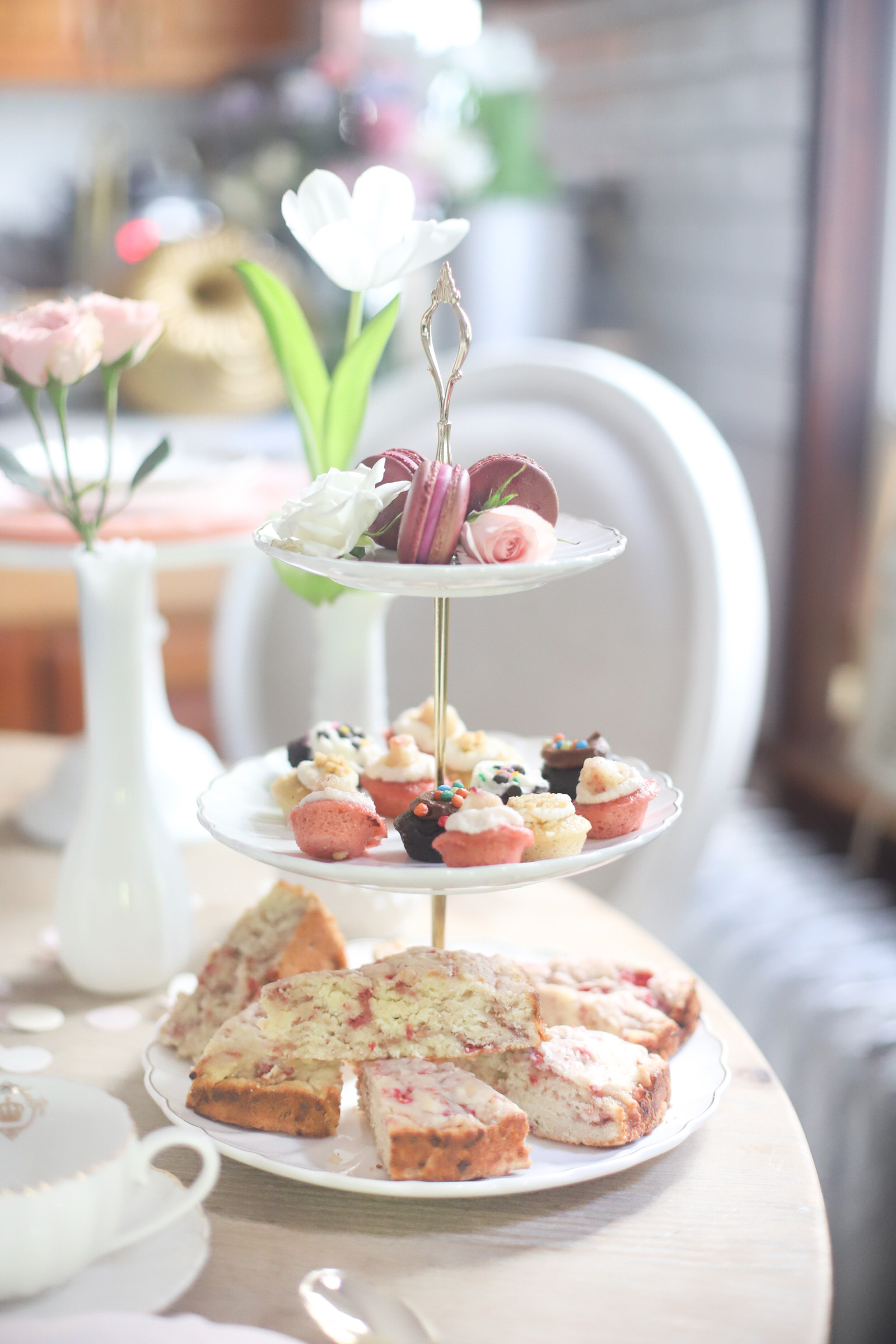 I made raspberry scones, a vegan chocolate bundt cake, butternut squash soup, and finger sandwiches (vegan cream cheese and cucumber, tuna salad, peanut butter and jelly. In addition, I served a big fruit salad as well.
I also grabbed mini quiche and macarons from Whole Foods, and we ordered Baked by Melissa mini vegan cupcakes.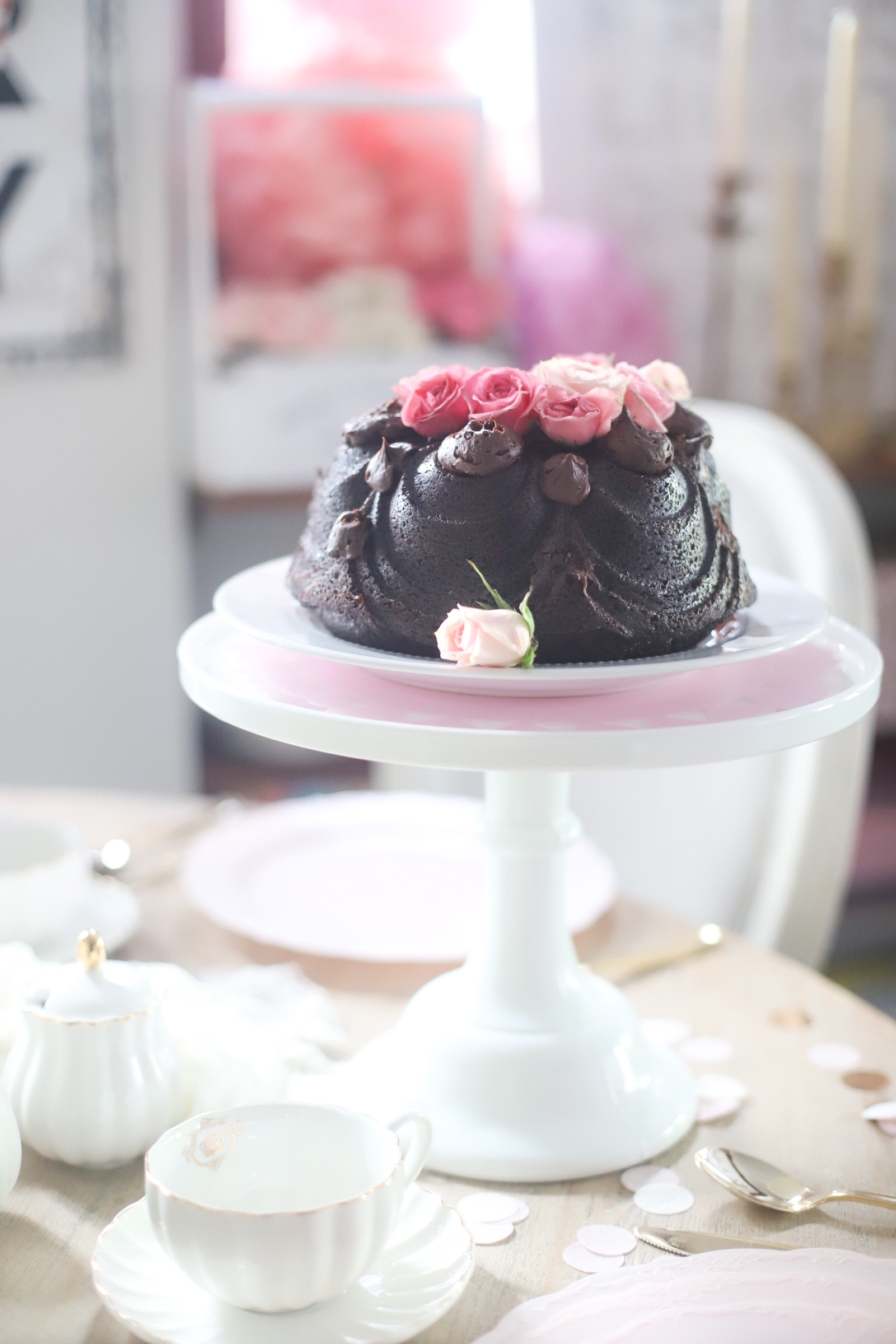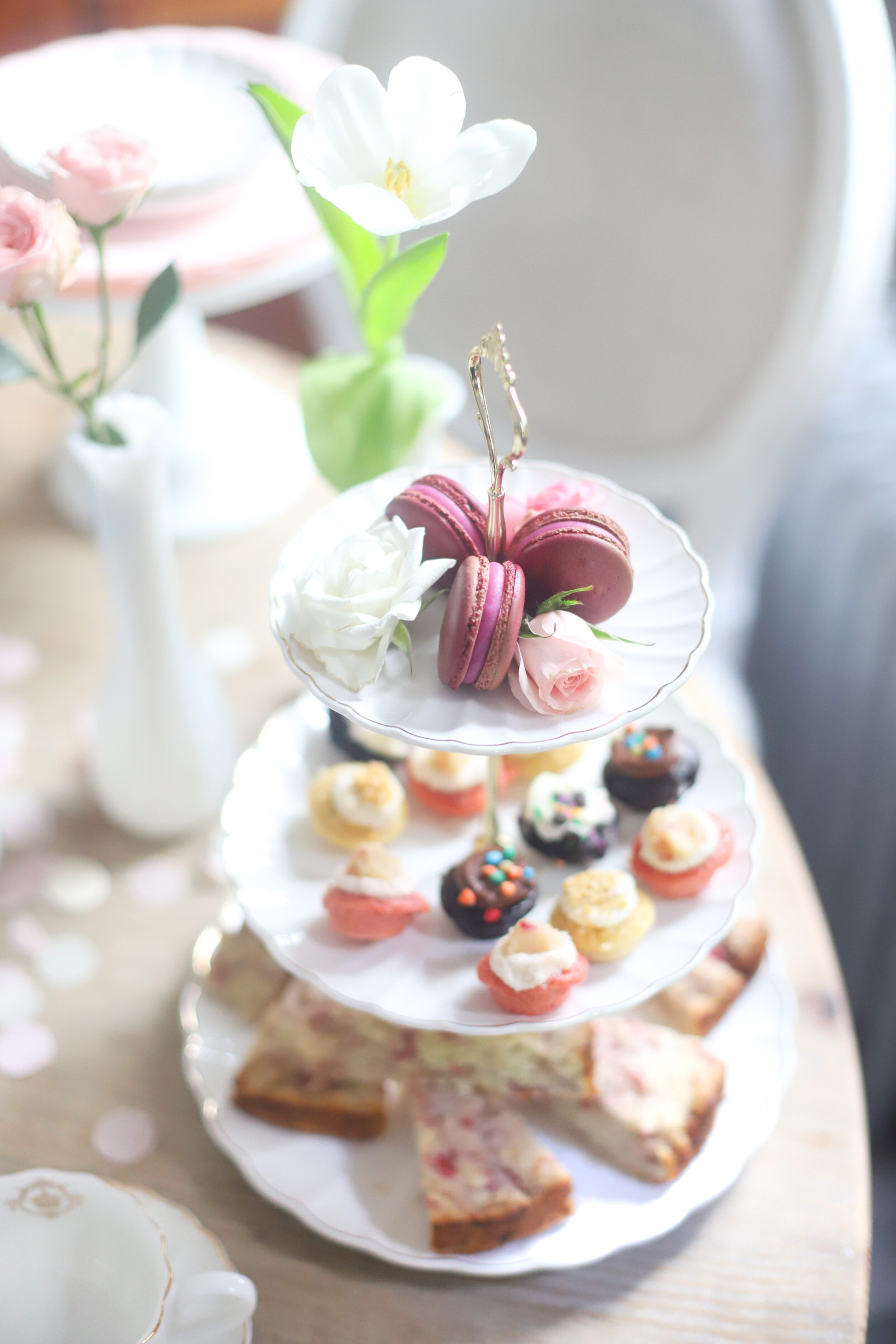 We had been giving Emme her gifts throughout the day (plus a few for big sister Scarlett too!) – our families certainly know how to spoil their girls. 🤣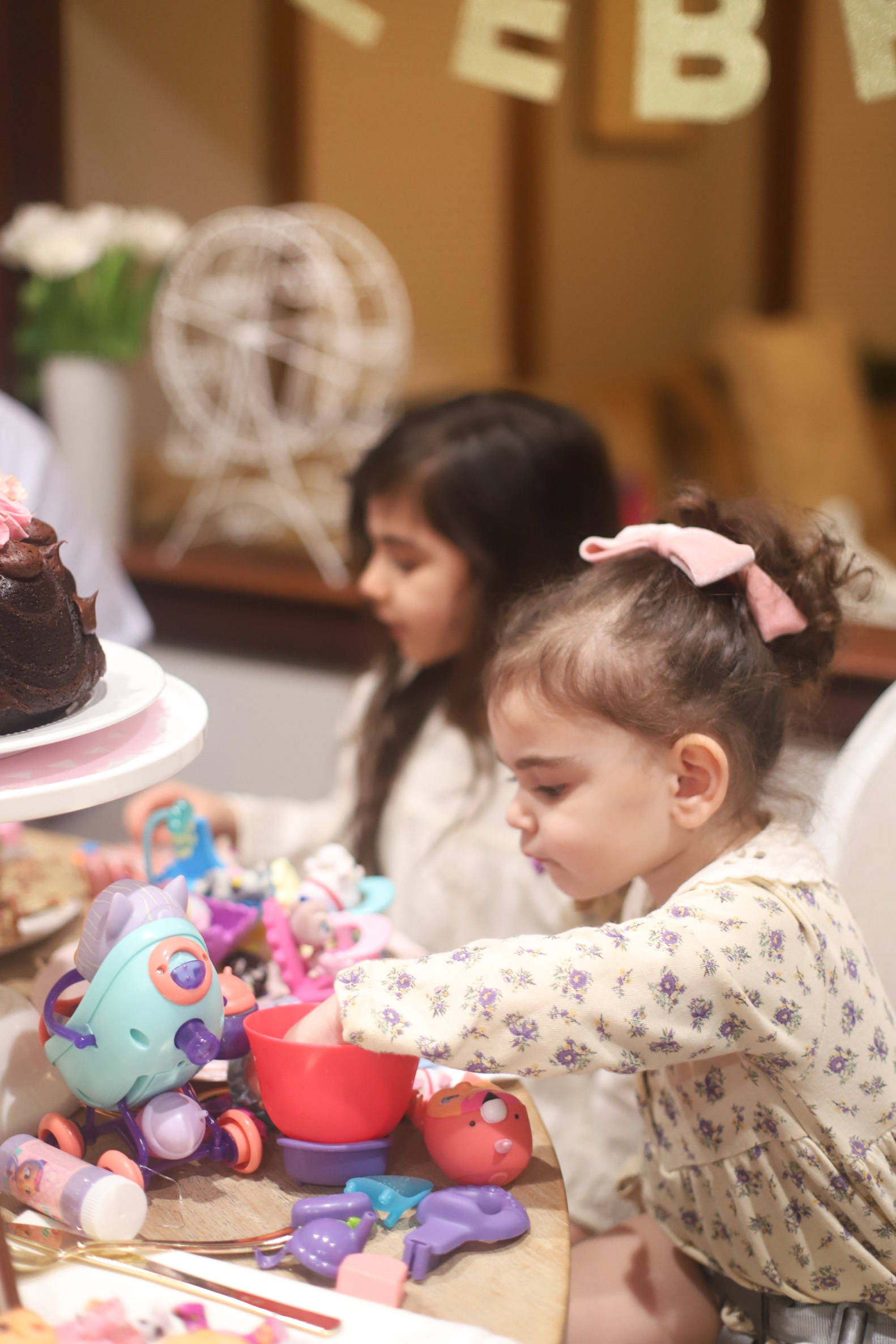 I also found these adorable Itty Bitty Prettys Tea Party surprise dolls that actually come in a the cutest pink plastic tea cup from Target. They were the perfect "party favor" to set on each girls' place setting when they sat down for our tea party.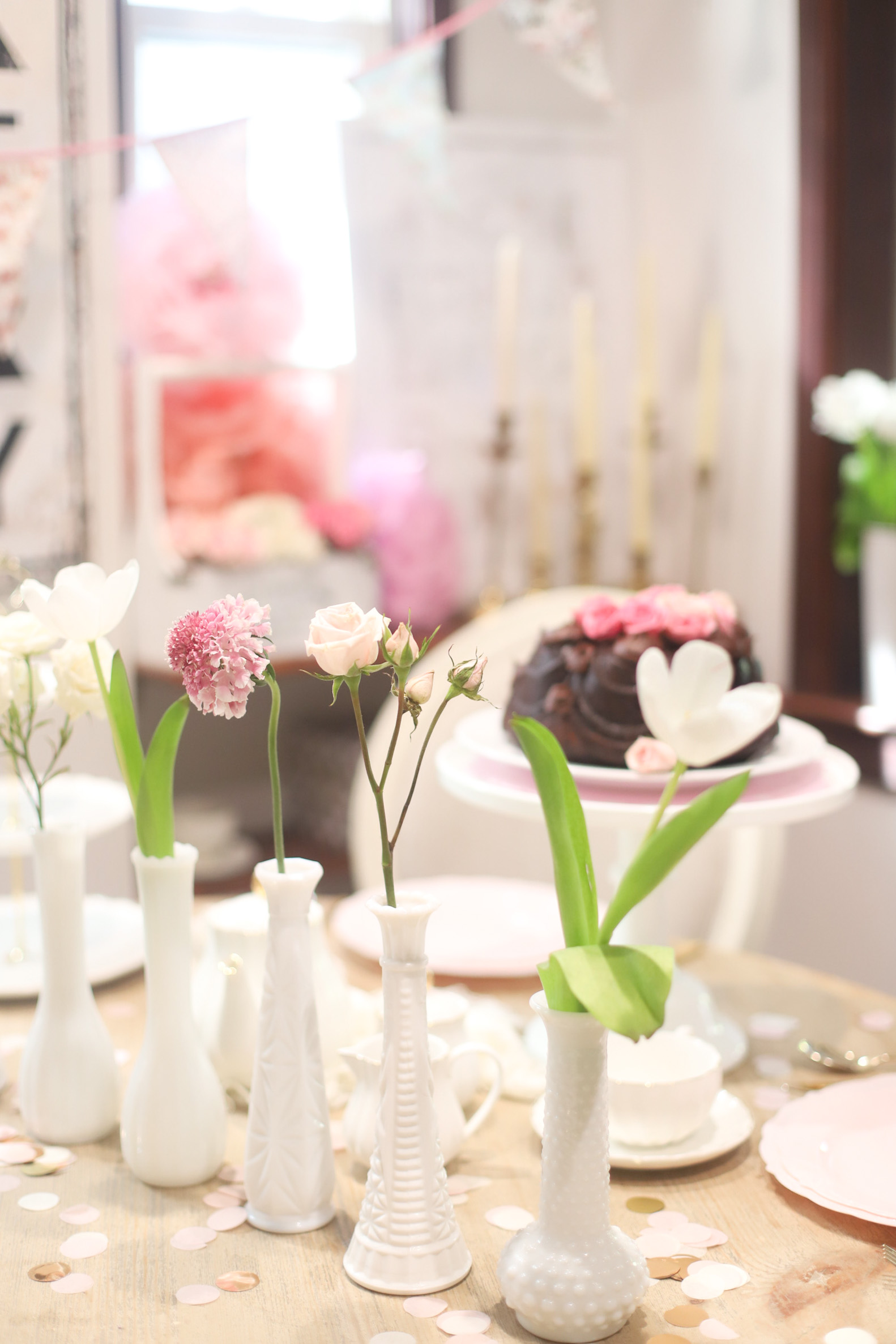 A Royal Zoom Tea Party
I had sent a Zoom invite a few weeks before the party to invite our guests (a.k.a., our family) to Emme's virtual zoom tea party. In case you're looking for a little inspiration, here's what I wrote:
Hi everyone! On Emmeline's birthday, October 3rd, at 7pm, we invite you to join us for a quick "Happy Birthday" song as Emme blows out her birthday candles!
We're having a tea party for her teddy bears and dolls, so if you'd like to join us with your own cup of tea, that would be great! 🧸
(Include the zoom link to your party along with the Meeting ID and Password and you're good to go!)
Love you all!
Warmly,
Lexi and Mike
Because Emme is just 3 years old, and pretty camera averse (🙈), we kept the zoom portion short and sweet. Everyone said hello to our sweet girl, asked about her favorite presents so far, and sang 'happy birthday' as she blew out the candles on her cake.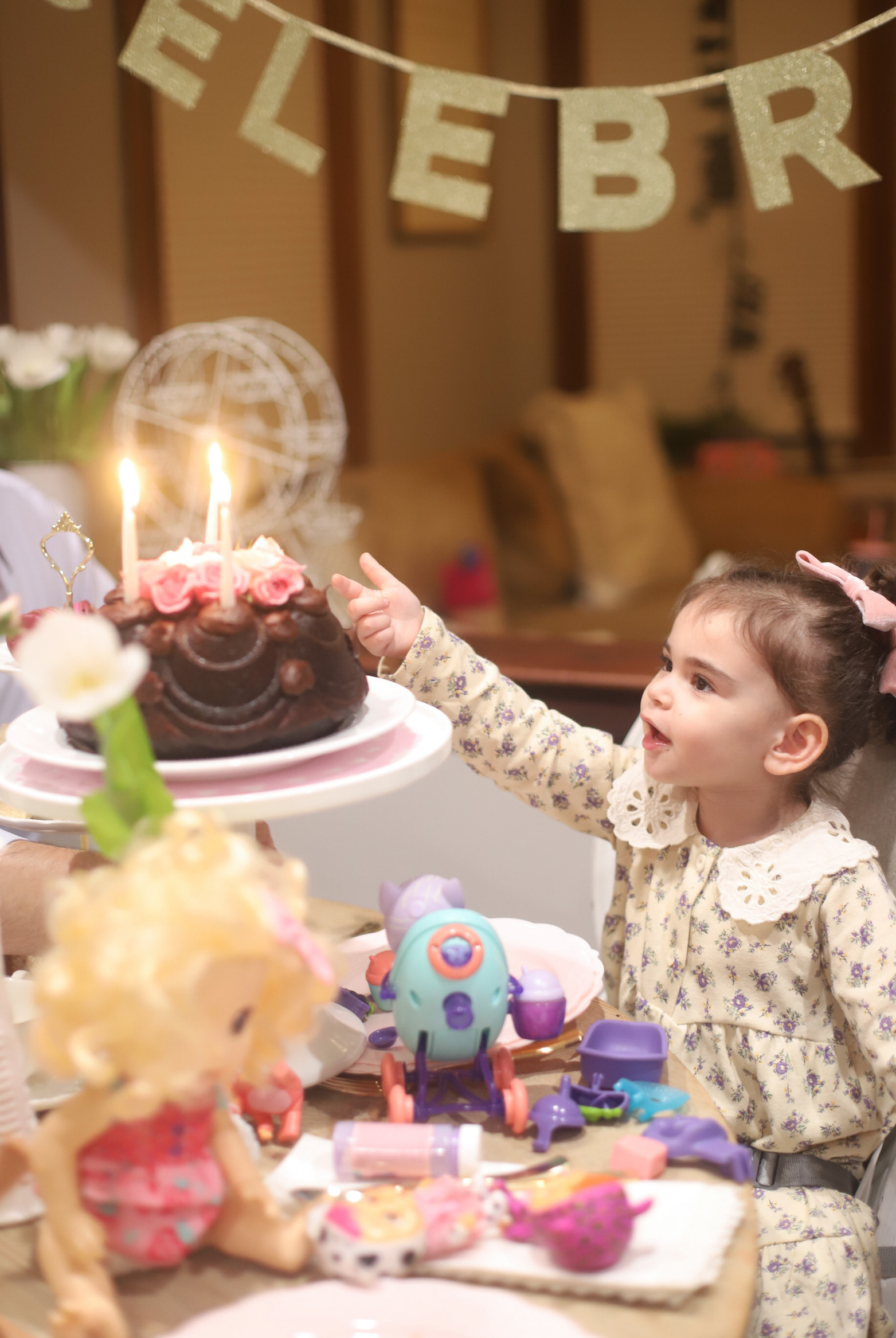 Emme LOVED when everyone sang and squealed and "conducted" the song and then demanded we sing to her "Again! Again!"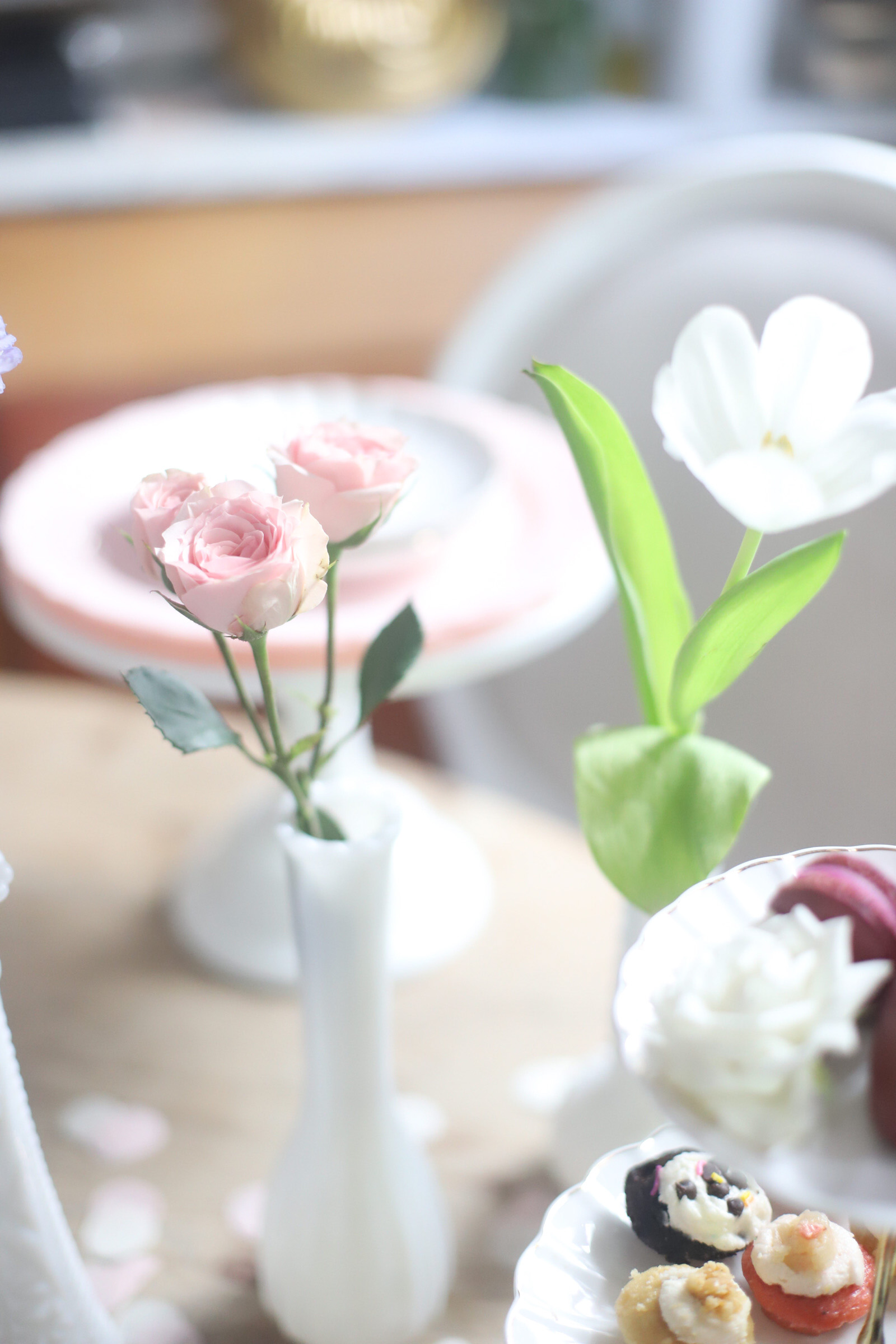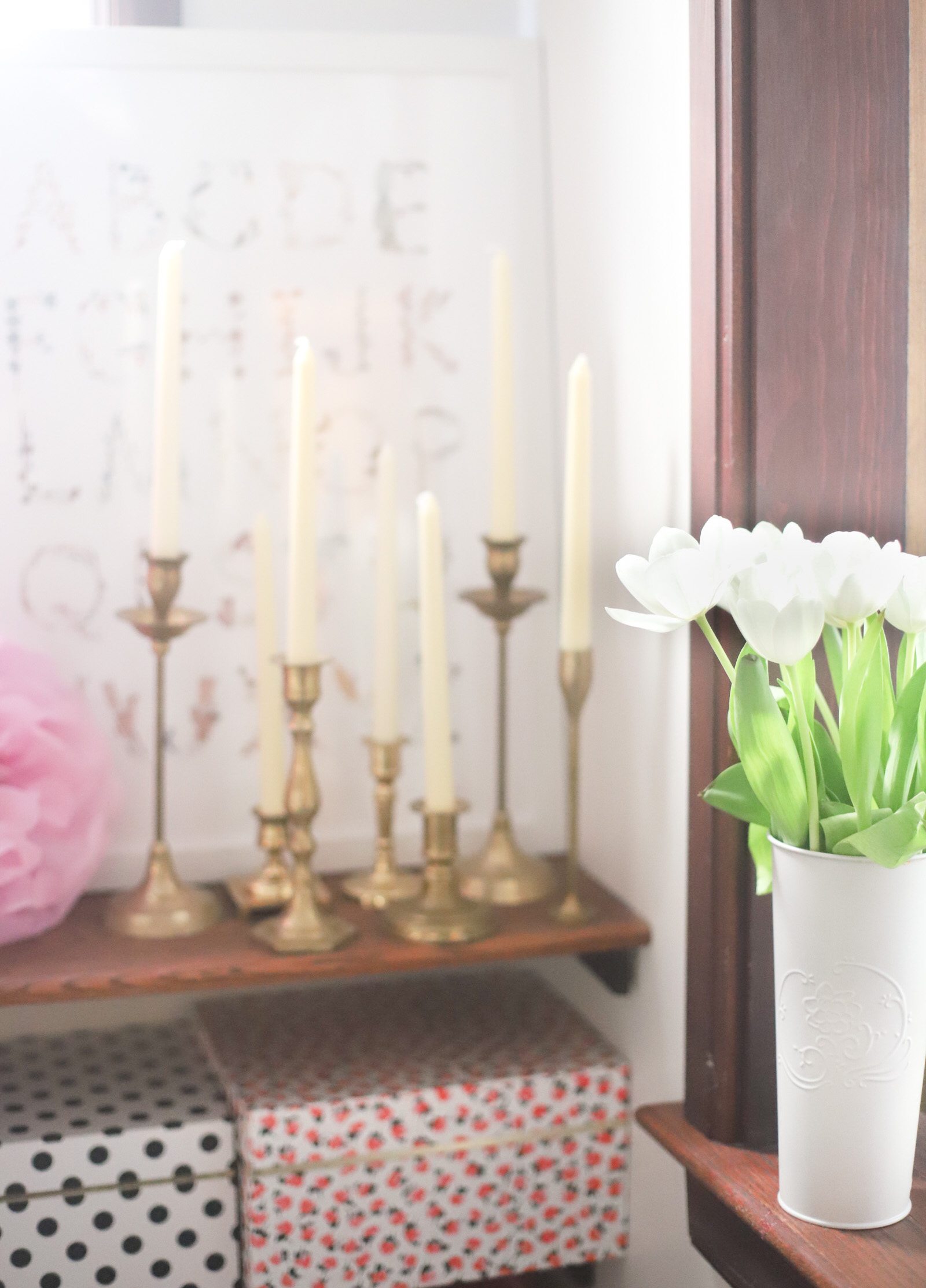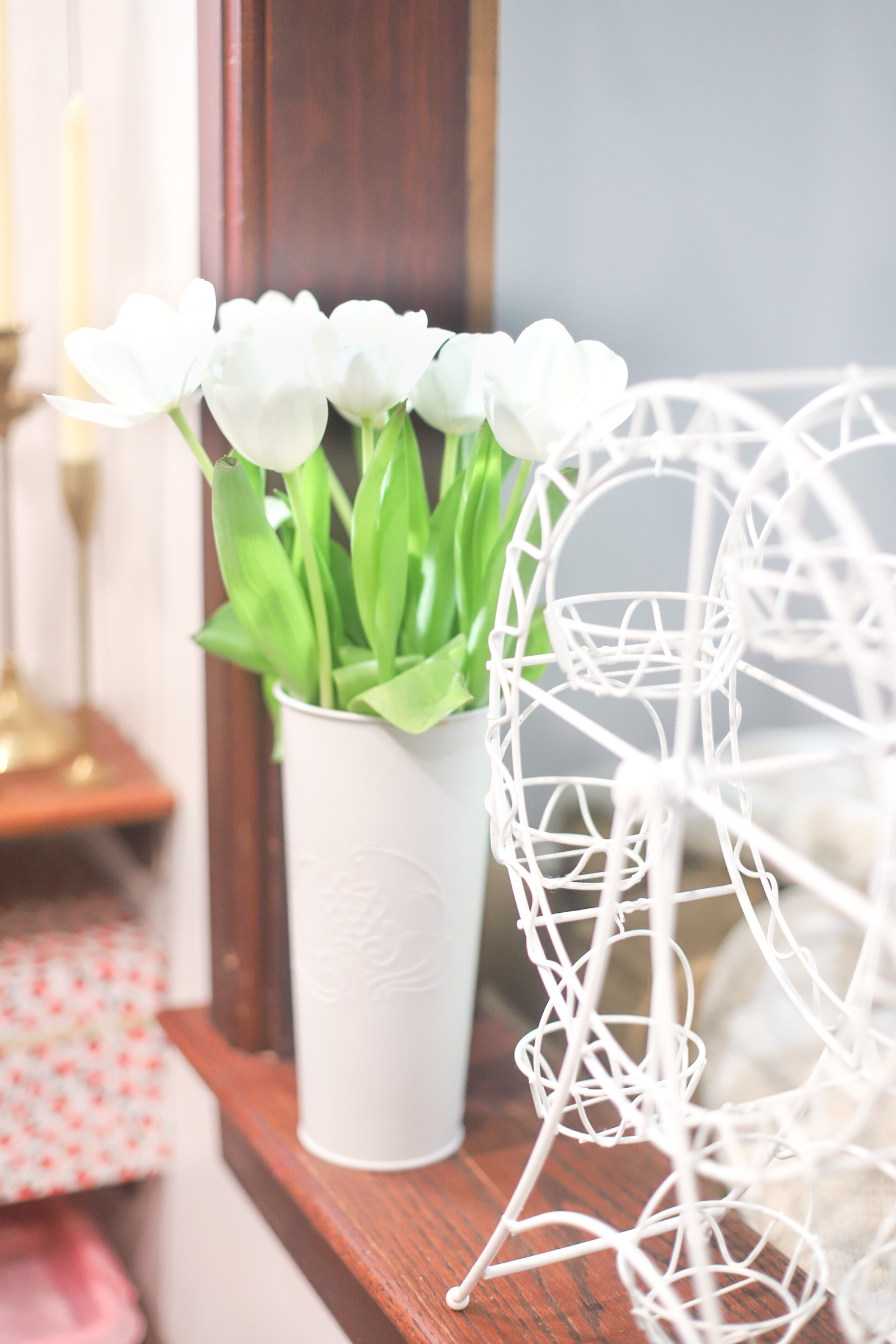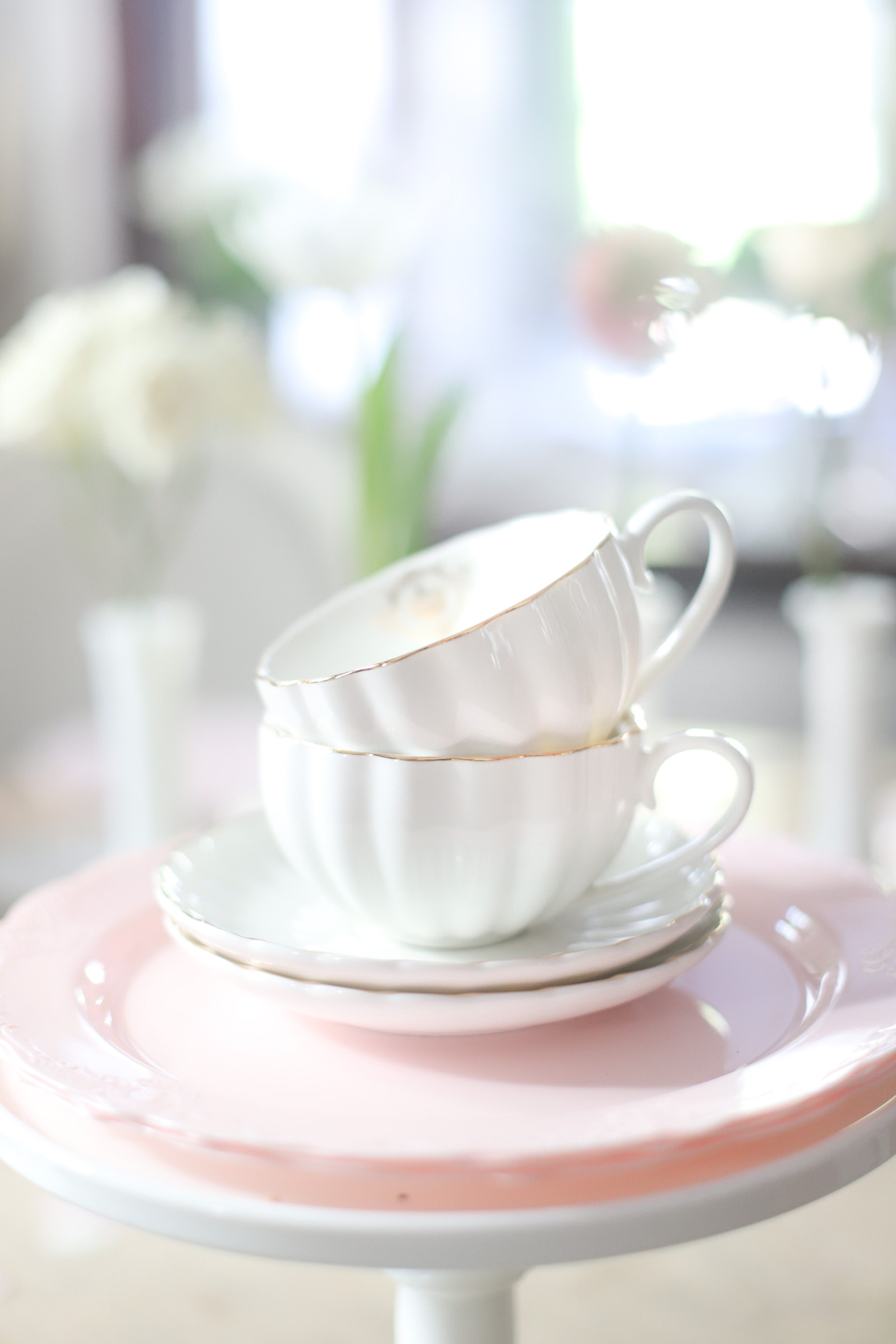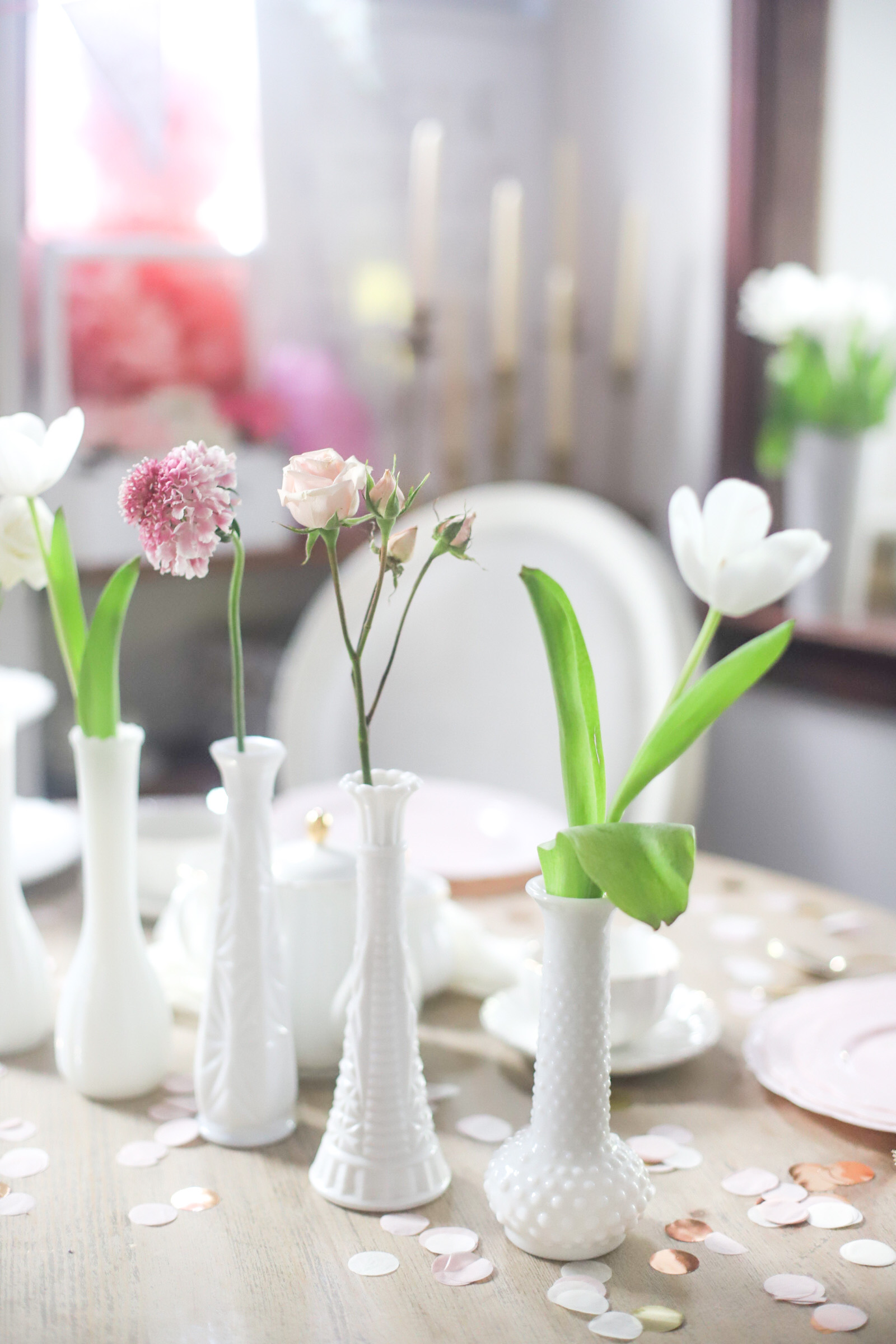 Birthday Family Photos, Because Why Not? 😍
We also commemorated Emme's big day with a few photos in our party clothes shot by our super talented friend, Leah.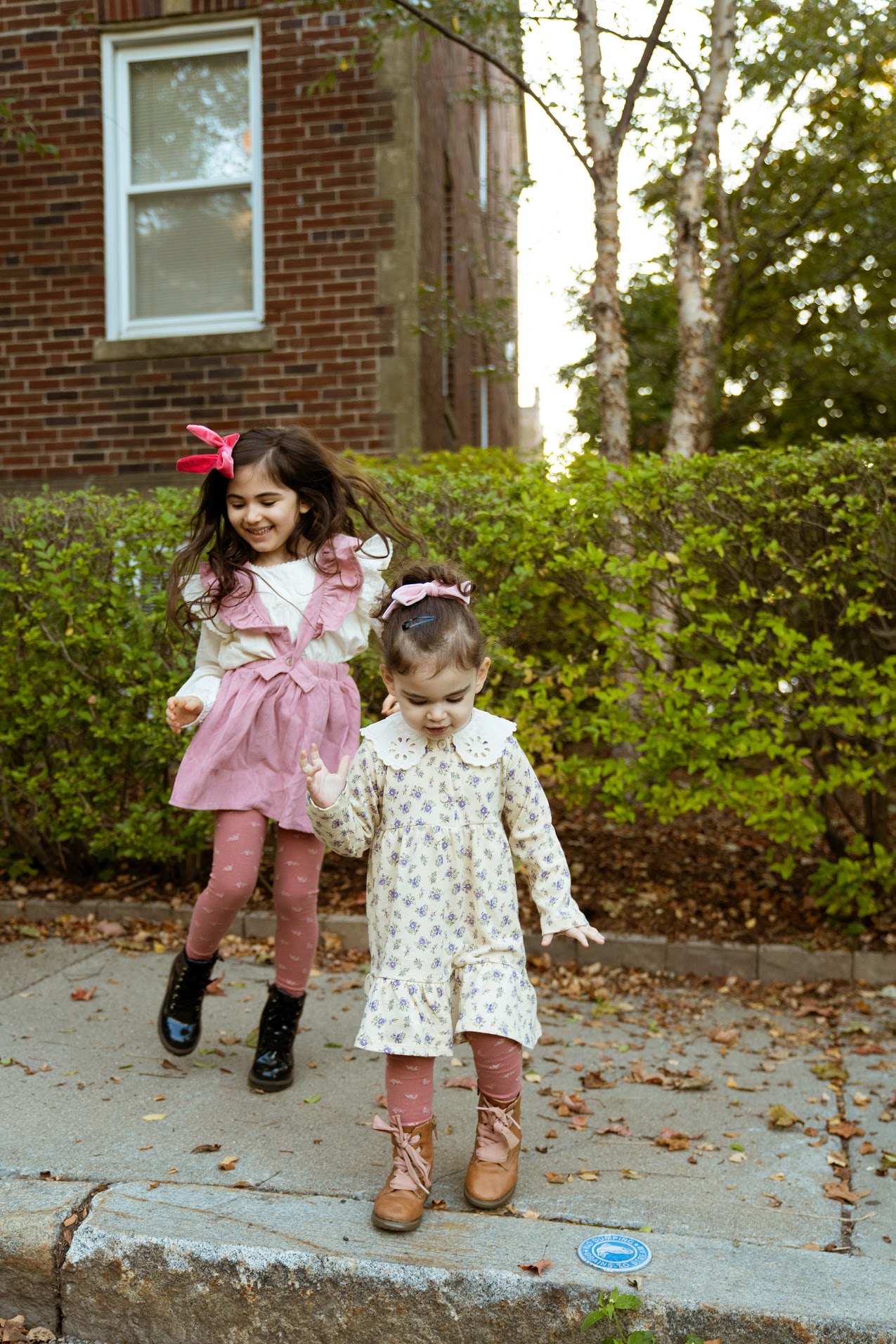 Emme has always been pretty camera shy, but she was happy to stomp in the leaves.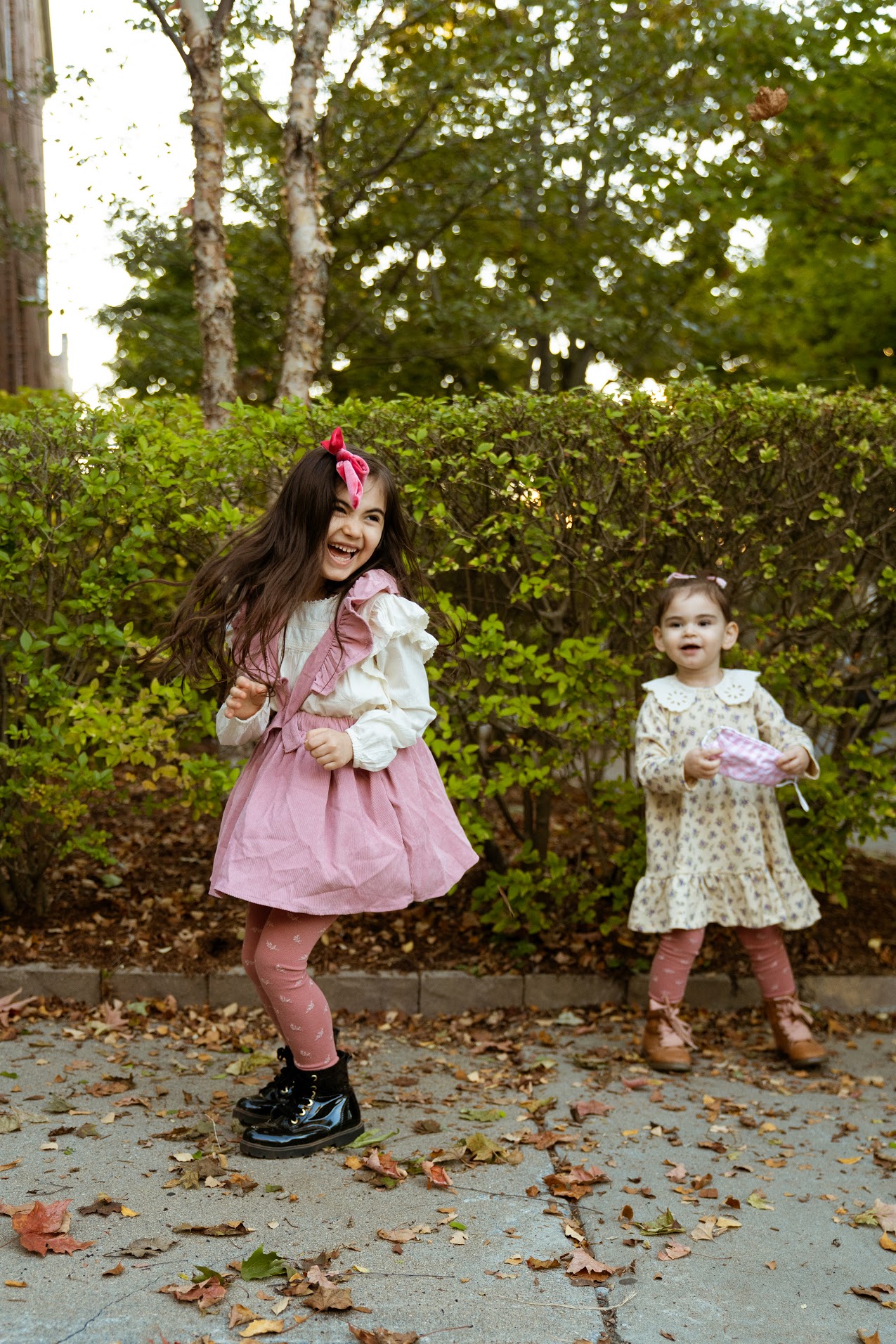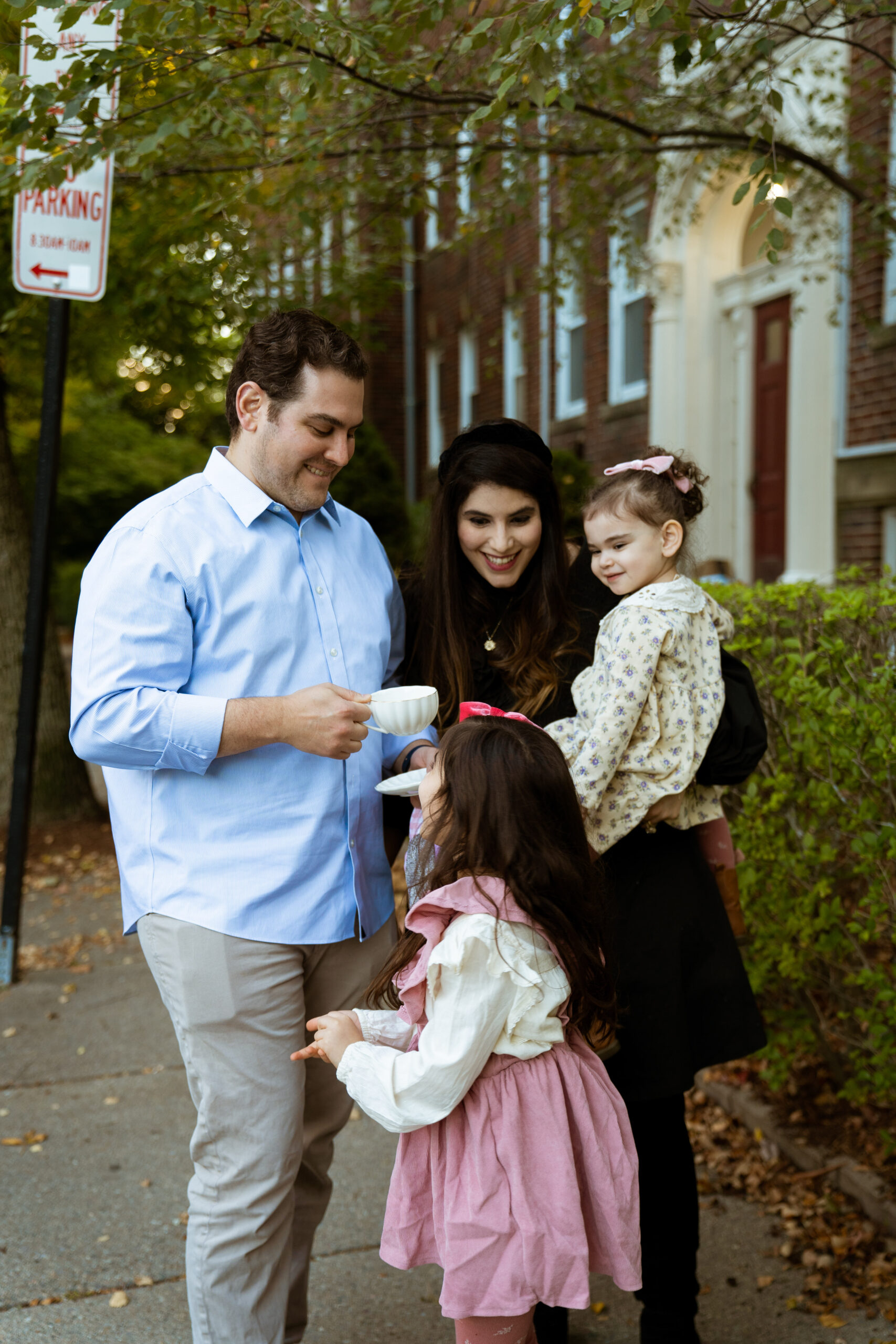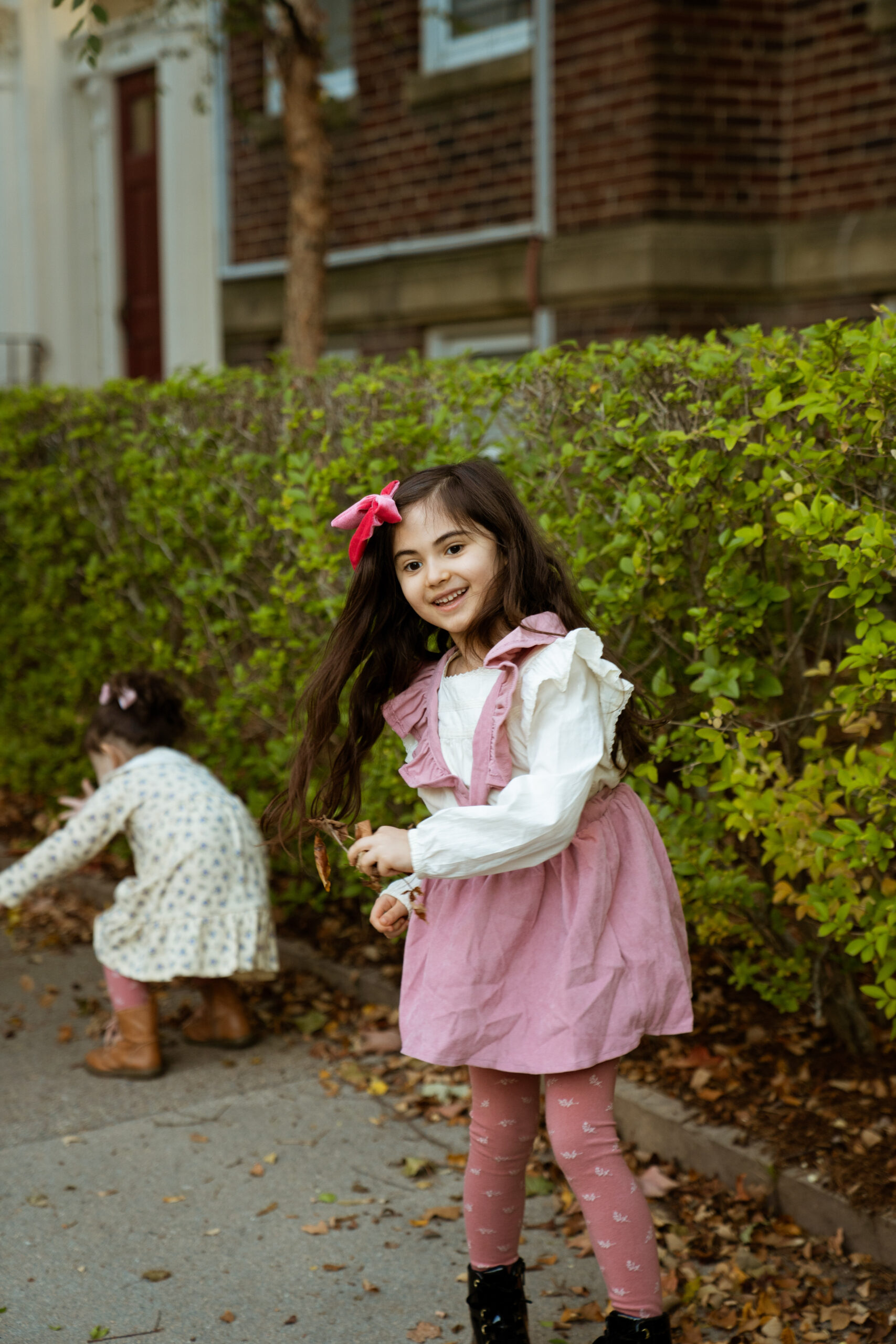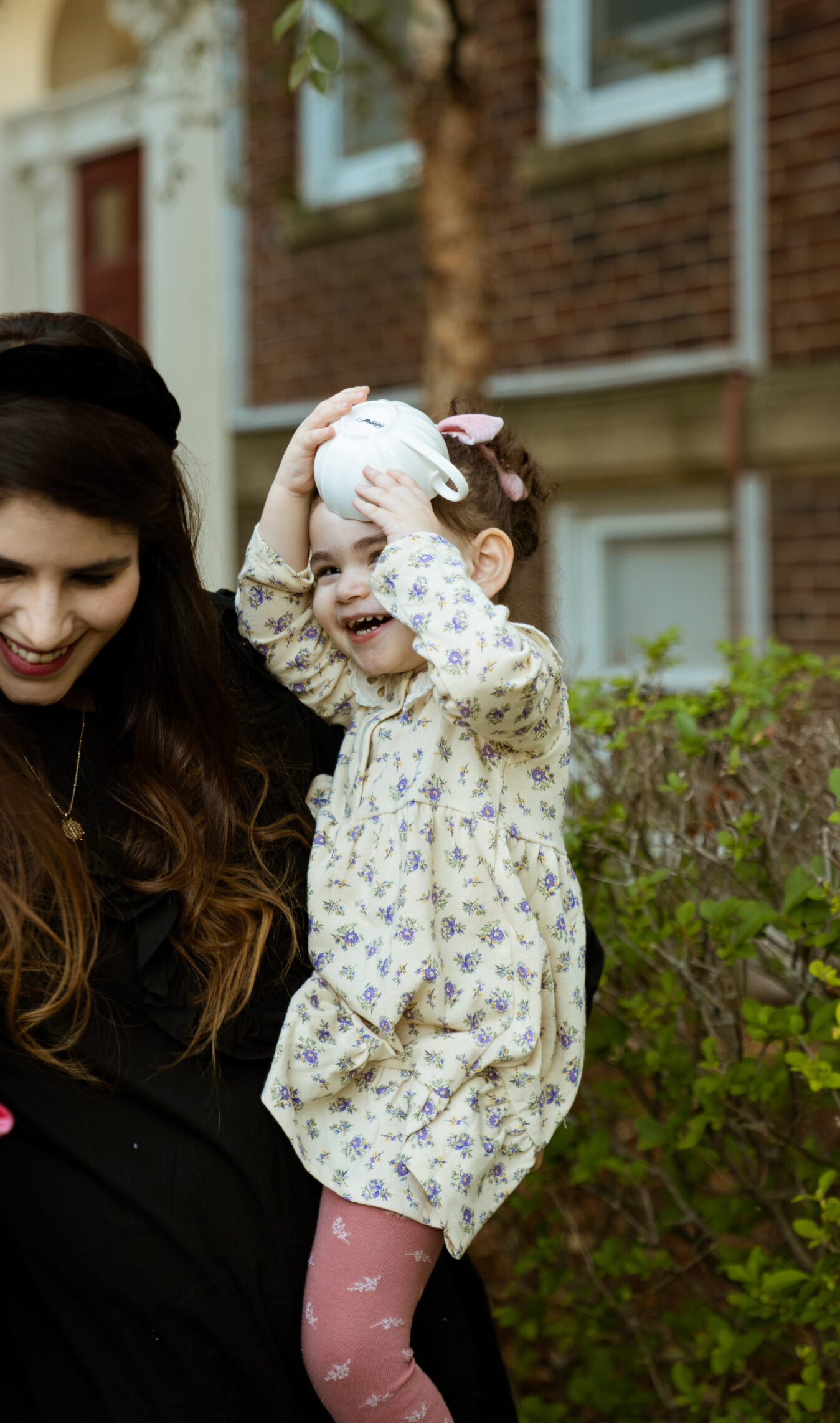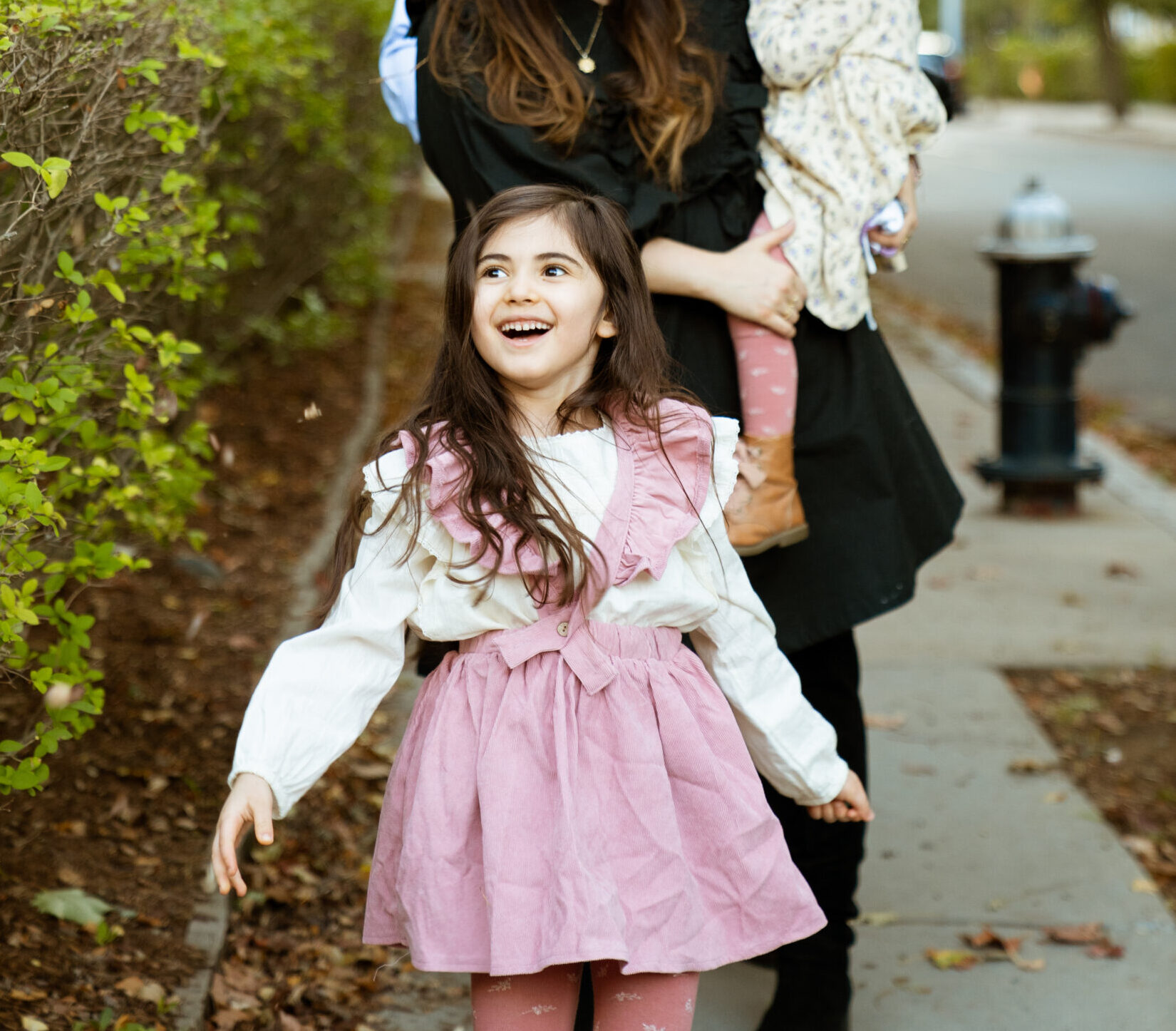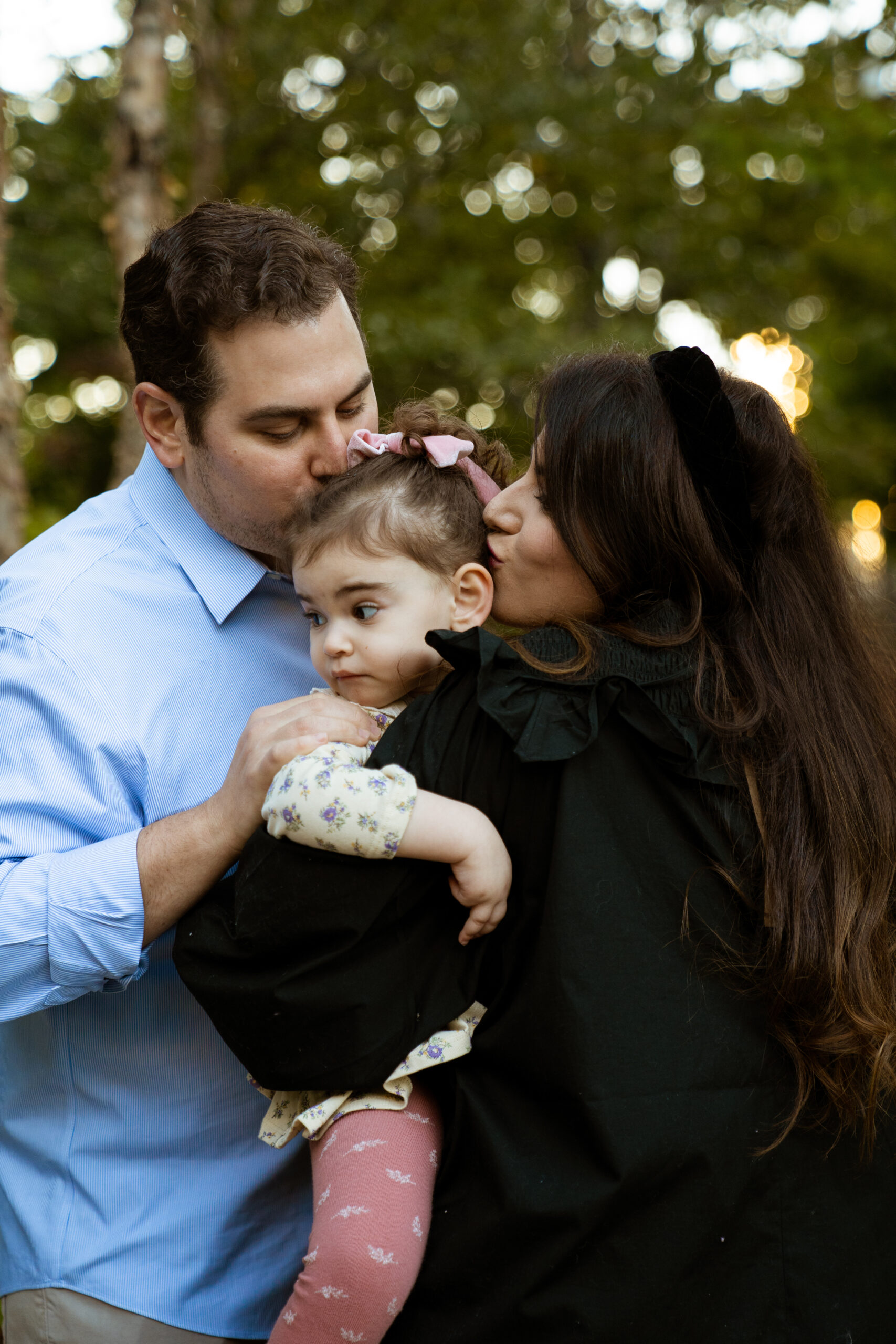 I still can't believe my baby is three years old. Time: please slow down. 😭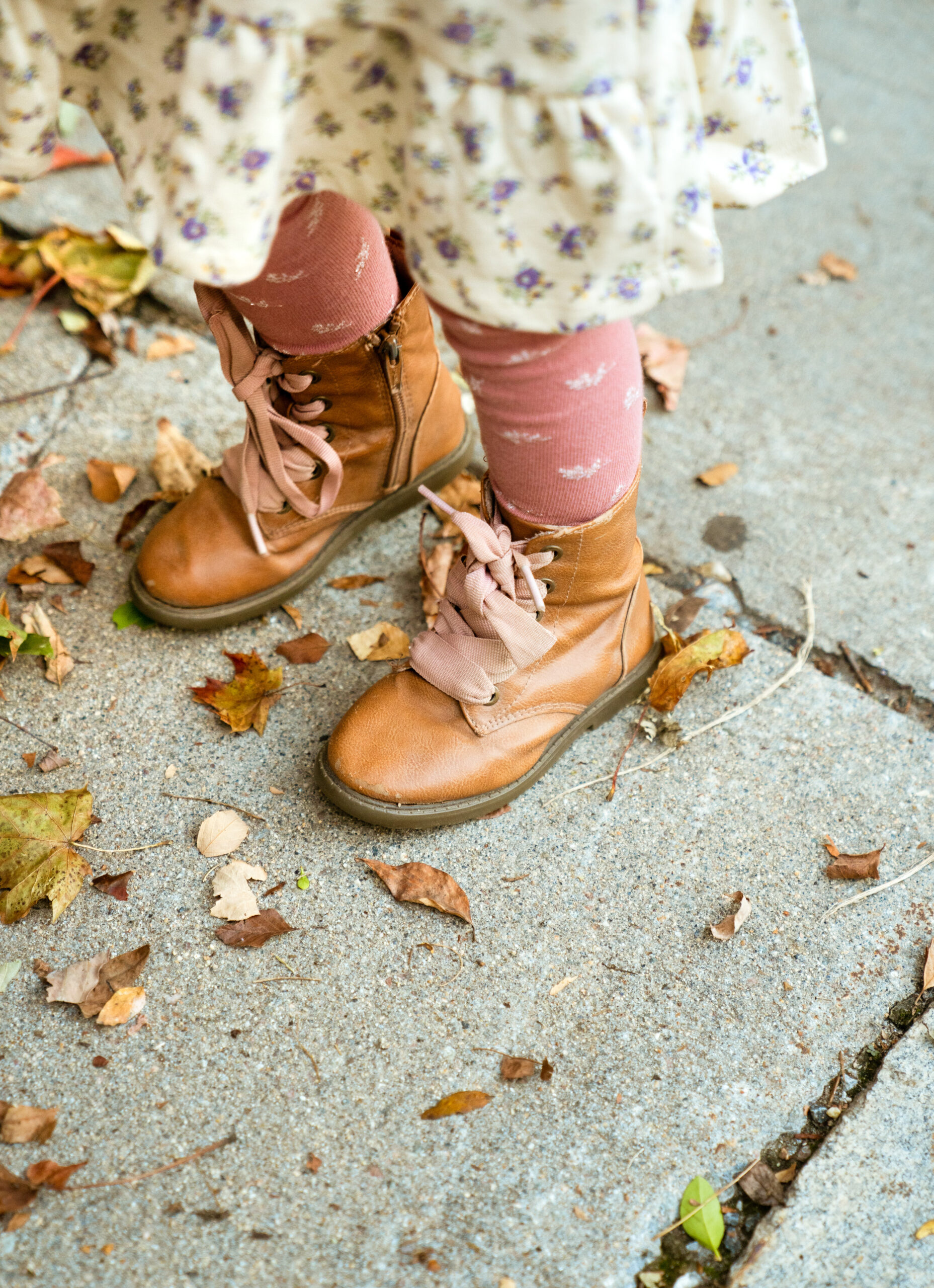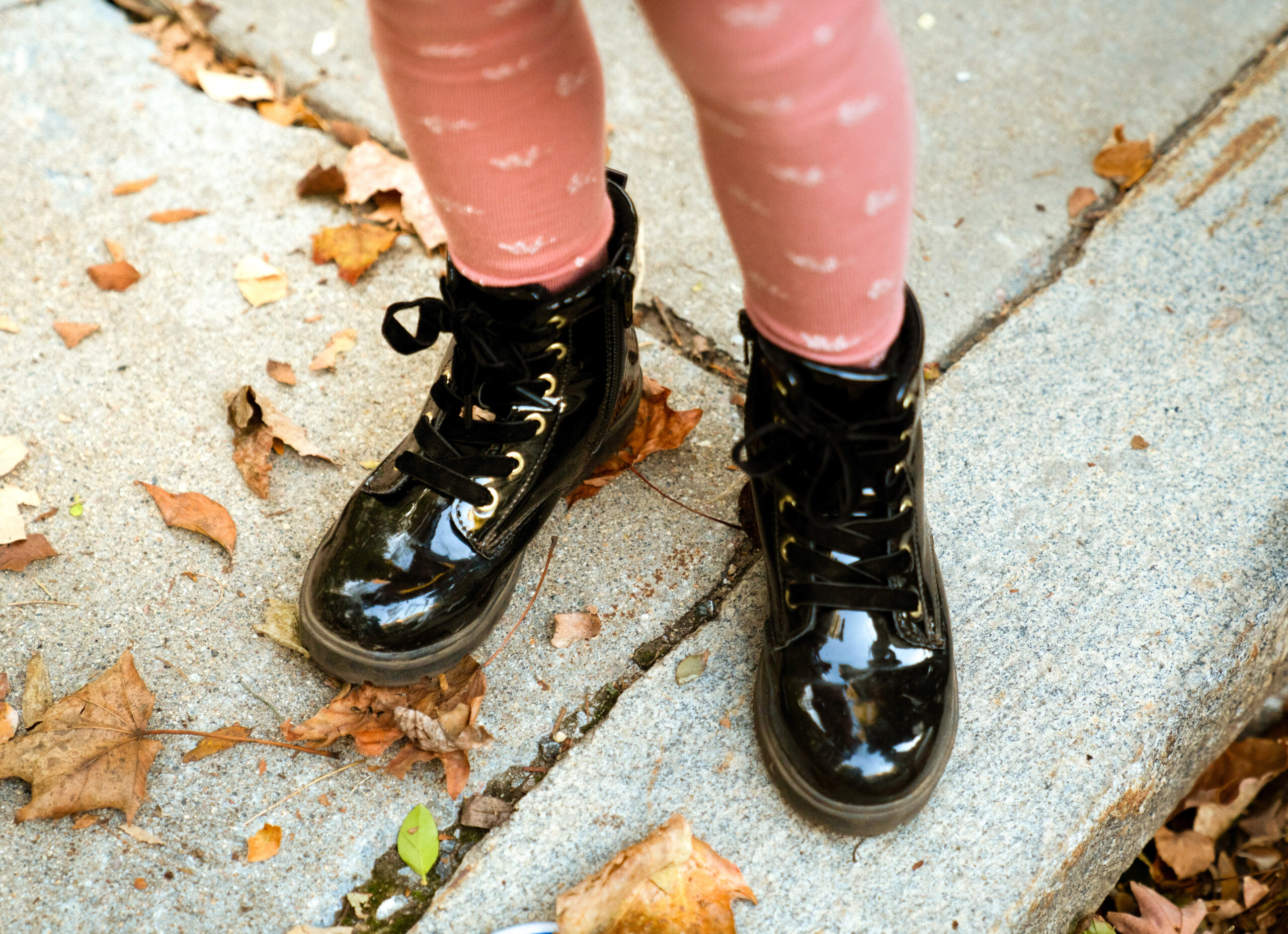 Between a family walk and stomp through the leaves, a fancy tea party and zoom celebration with the family, Emme had the best day.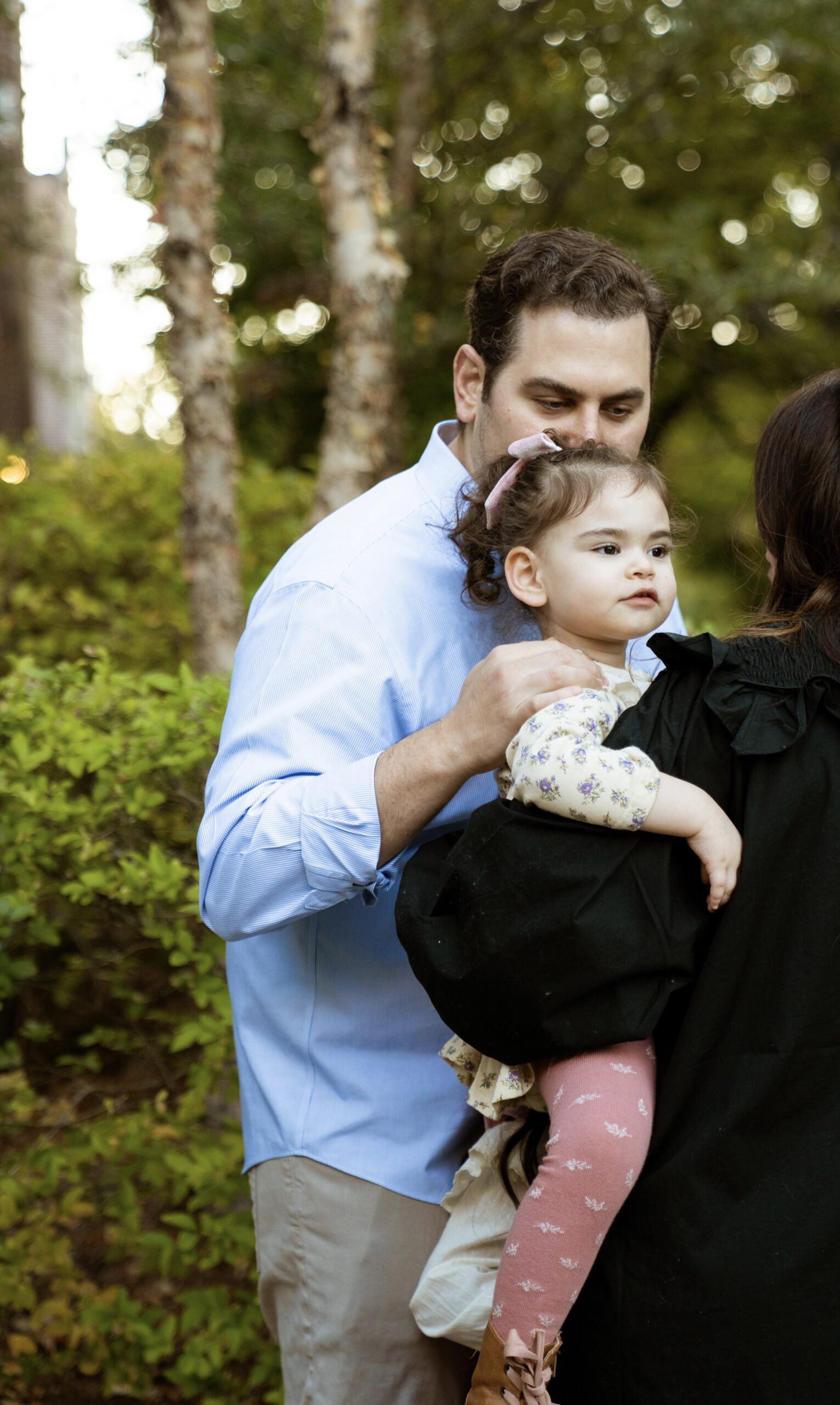 All in all, we had the best day celebrating our THREE year old: Emmeline. 🎉
I'm so glad that even in the weirdness that is the world right now, we can still come together with family – even if it is on Zoom – to celebrate the good stuff.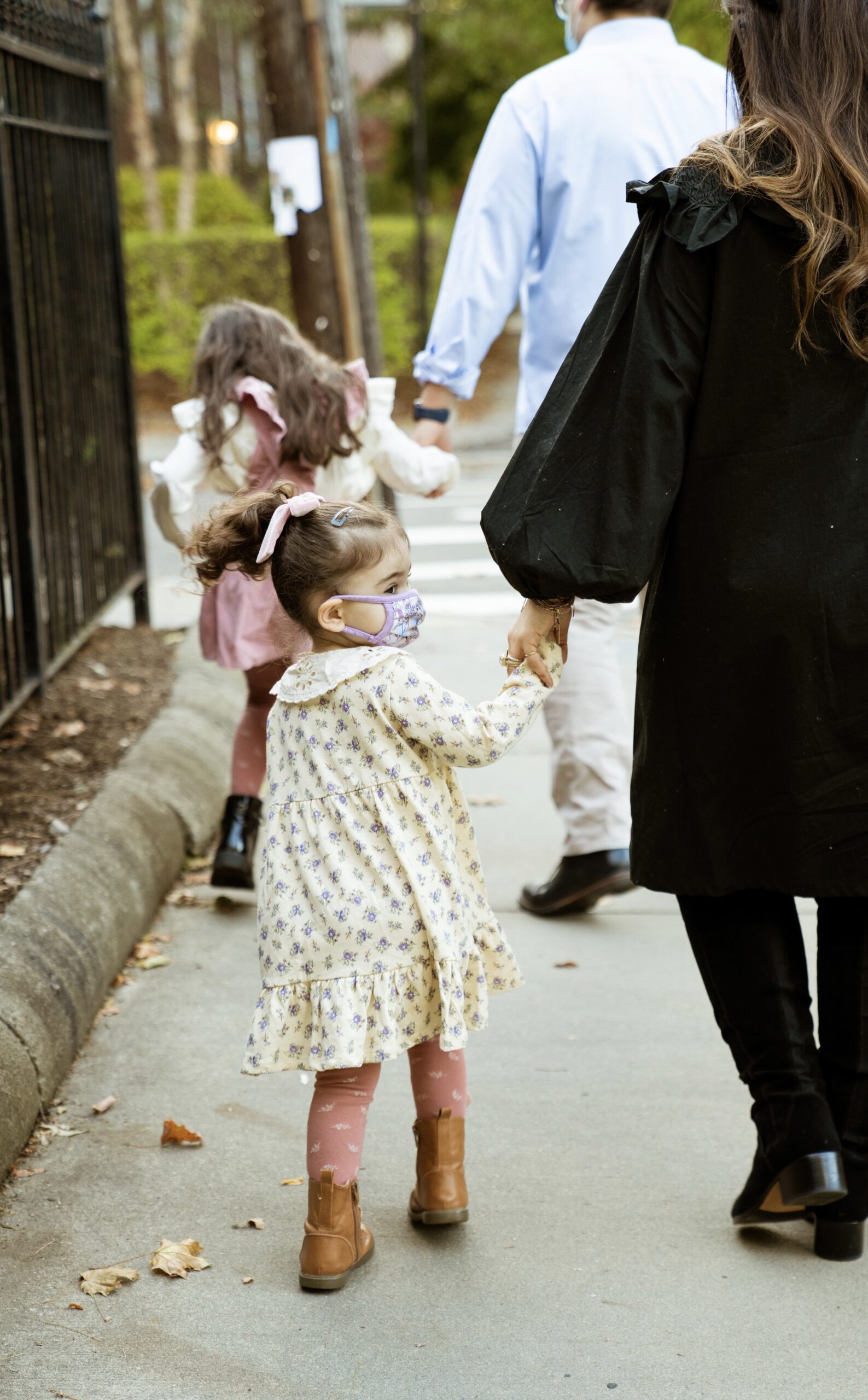 SHOP EMMELINE'S 3RD BIRTHDAY TEA PARTY | CLICK LEFT & RIGHT ARROWS TO EXPLORE
Love this sweet and simple at home celebration? Check out all of our parties here; and if you put together your own tea party, be sure to tag me on social media (@glitterinclexi) so I can live vicariously through all of your festivities!
Outdoor Photos by Leah Jayne Productions for Glitter, Inc.