This post contains affiliate links, which means that if you click on one of the product links, I'll receive a small commission. Additionally, as an Amazon Associate I earn from qualifying purchases. Thank you so much for clicking through and helping to support this little blog business of mine! Read more about our site, privacy, and disclosure policies here.
Ever since announcing that we were expecting baby number 3, I've had dozens of friends, family, long-time readers, and even total strangers attempting to guess the sex of our future baby.
I think it makes it extra fun for people to guess when you already have had two kids of the same gender in a row. With two little girls already, I had a fairly even split between those people who swore baby number 3 would be a boy to break the trend or were convinced we'd have yet another girl.
And so, to finally answer the big question, it's just about time … we're spilling the beans on the sex of baby number 3!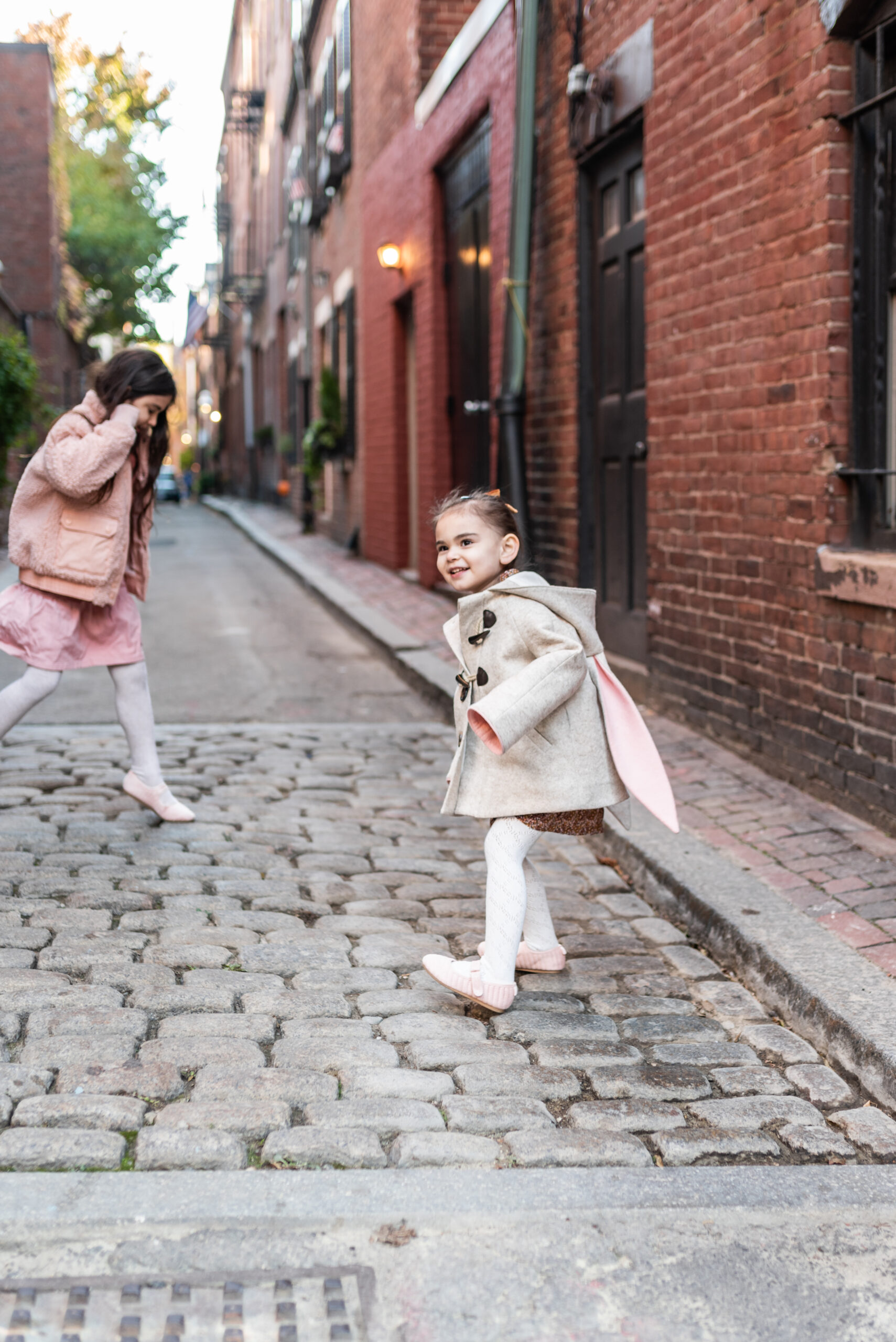 I swear with our second baby, Emmeline, I was so unsure about what we were having. I never could quite put my finger on it.
And yet somehow, this time around and with this baby, I feel like I've known all along. Of course it's probably just silly dreaming, but in my gut, I had a feeling.
When I saw that gender result staring back up at me, it all made so much sense.
Before we dive in, any guesses on baby number 3's gender?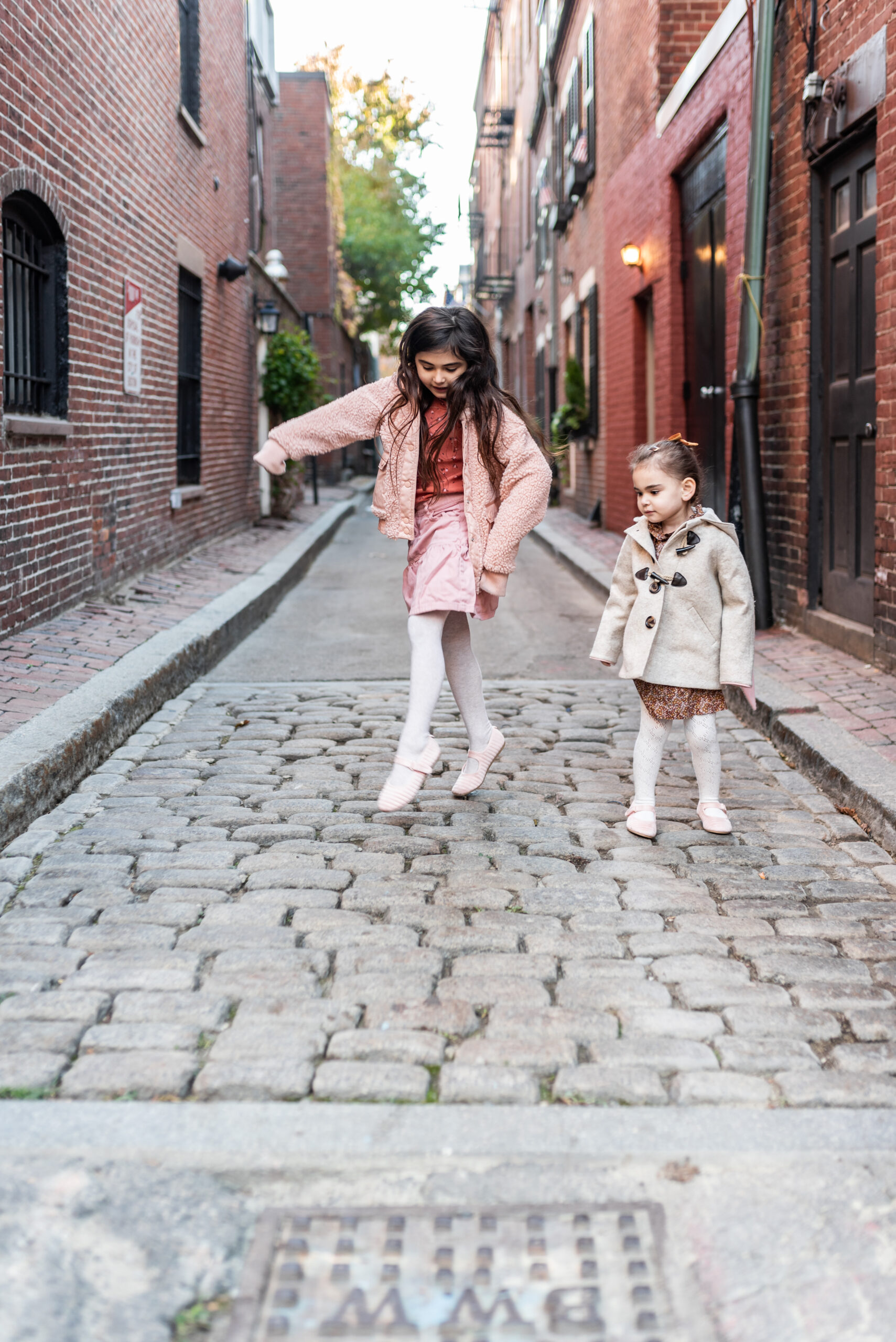 Let's See Whether the Old Wives Tales Got the Gender Right
To answer some of the most popular old wives tales used to predict a baby's gender, here are a few of the things I've been experiencing this time around …
Sweet Versus Salty Cravings
According to old wives tales, if you're craving sweet, it's a girl, and if you're craving salty, it's a boy.
Mostly, I've been craving sweet. Who needs dinner when you can have dessert?
But I'm also strangely addicted to cheese and anything dunked in dip (raw veggies and dip are my weakness these days) this pregnancy, both of which are salty.
Morning sickness
Unfortunately, though this early pregnancy symptom doesn't tend to discriminate, I've been told that if you're suffering from excessive nausea and morning sickness, you could be having a girl.
I was unbelievably nauseous the first 16 weeks of this pregnancy. So much so, that I actually needed my OB to prescribe anti-nausea medication because I lost 9 pounds the first trimester.
Also, SO many food aversions this time around. I still can't stand the smell of cooking meat at 24 weeks pregnant, and my diet is still pretty limited. I'm eating carbs, veggies, cheese, and dessert.
Heartburn
Other attempts at gender prediction suggest that heartburn during pregnancy may indicate that you're having a girl.
I've had a fair amount of heartburn this pregnancy. Pass the tums.
I'm also pretty sure heartburn is just a super common pregnancy side effect.
Pregnancy Glow Up
If your complexion is bright and your hair is thick and shiny, it's said that you could be having a boy. If, on the other hand, you're breaking out, it may just mean you've got a baby girl brewing. (It's said little girls steal Mom's good looks.)
My hair, skin, and nails have been amazing. Seriously, can my hair stay this thick and healthy-looking all the time?
I do have darker circles under my eyes than usual. No idea if that counts.
Carrying High Versus Low
According to old wives tales, carrying high means you're having a girl, while carrying low means it's a boy.
Pretty sure I'm carrying low. Though I'll admit, I carried low with my first two as well. I think I just have a long torso and short legs. Whomp, whomp.
Heart Rate
It's said that baby's heart rate, especially in the first trimester screenings, will beat faster than 140 beats per minute if it's a girl and below that if it's a boy.
This one's been high all along.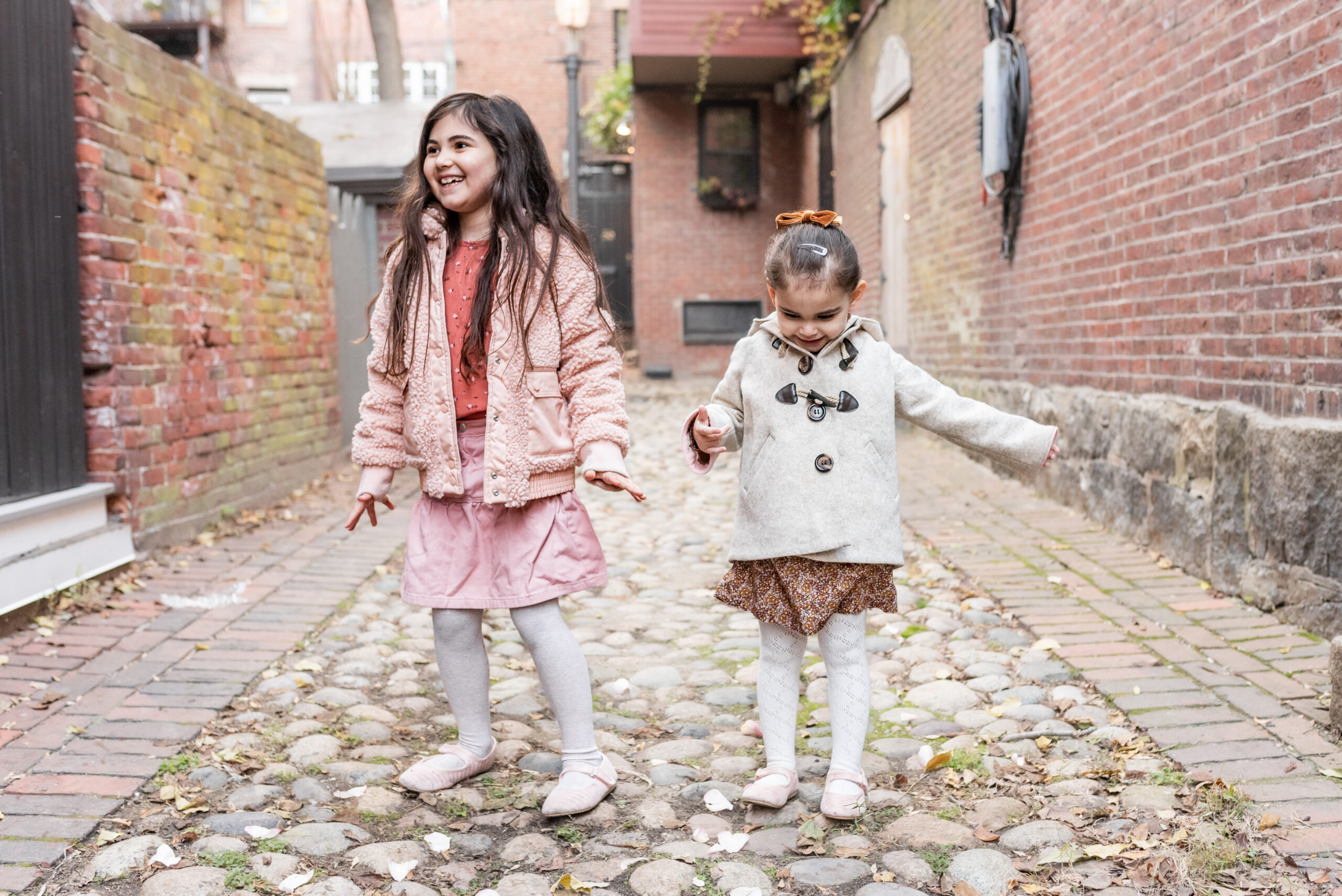 Wanna guess now?
Baby Number 3 Is A …
Watch our super cute REEL on Instagram for the video announcement, and …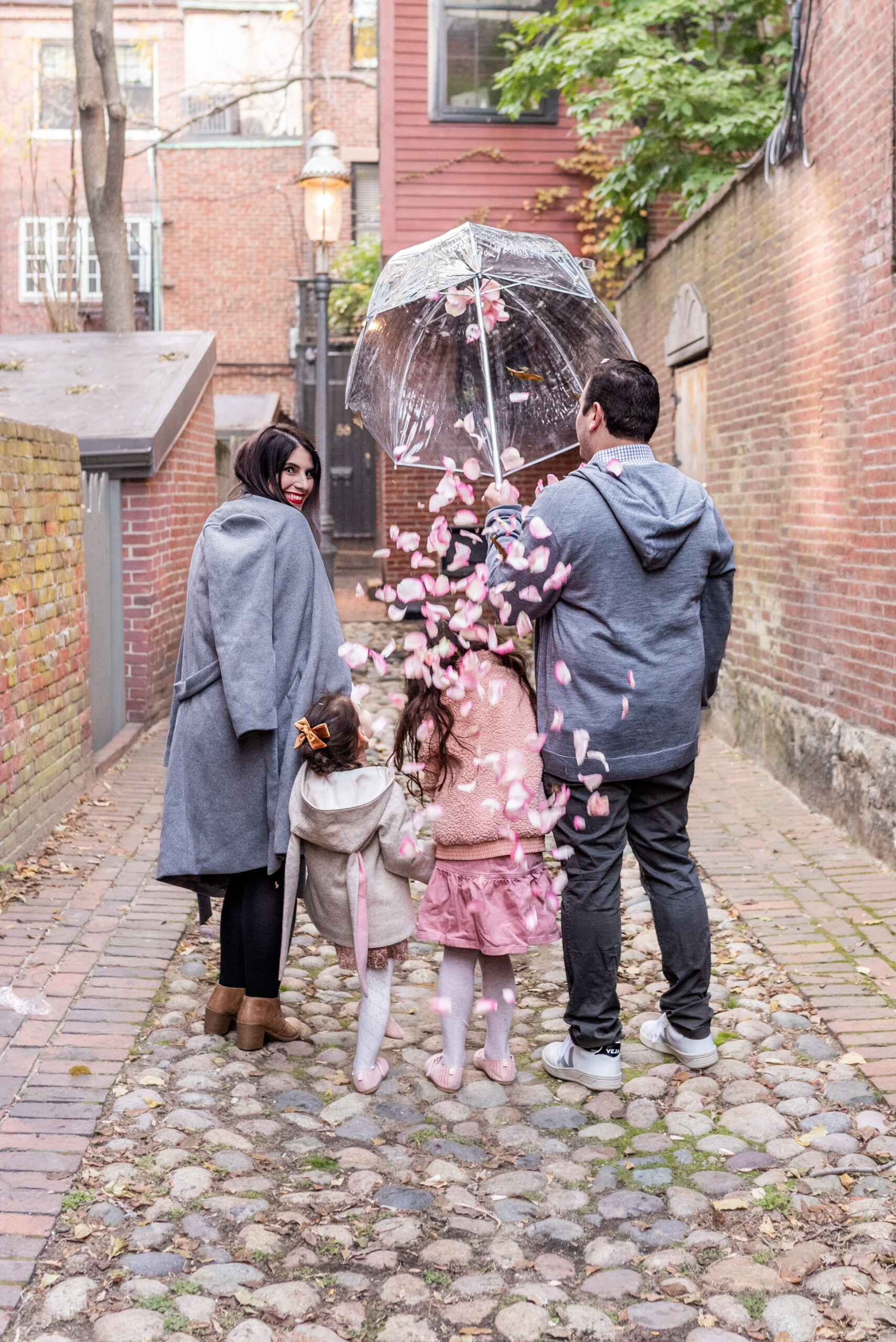 GIRL! We're having ANOTHER GIRL!
To say I'm ecstatic would be a total understatement.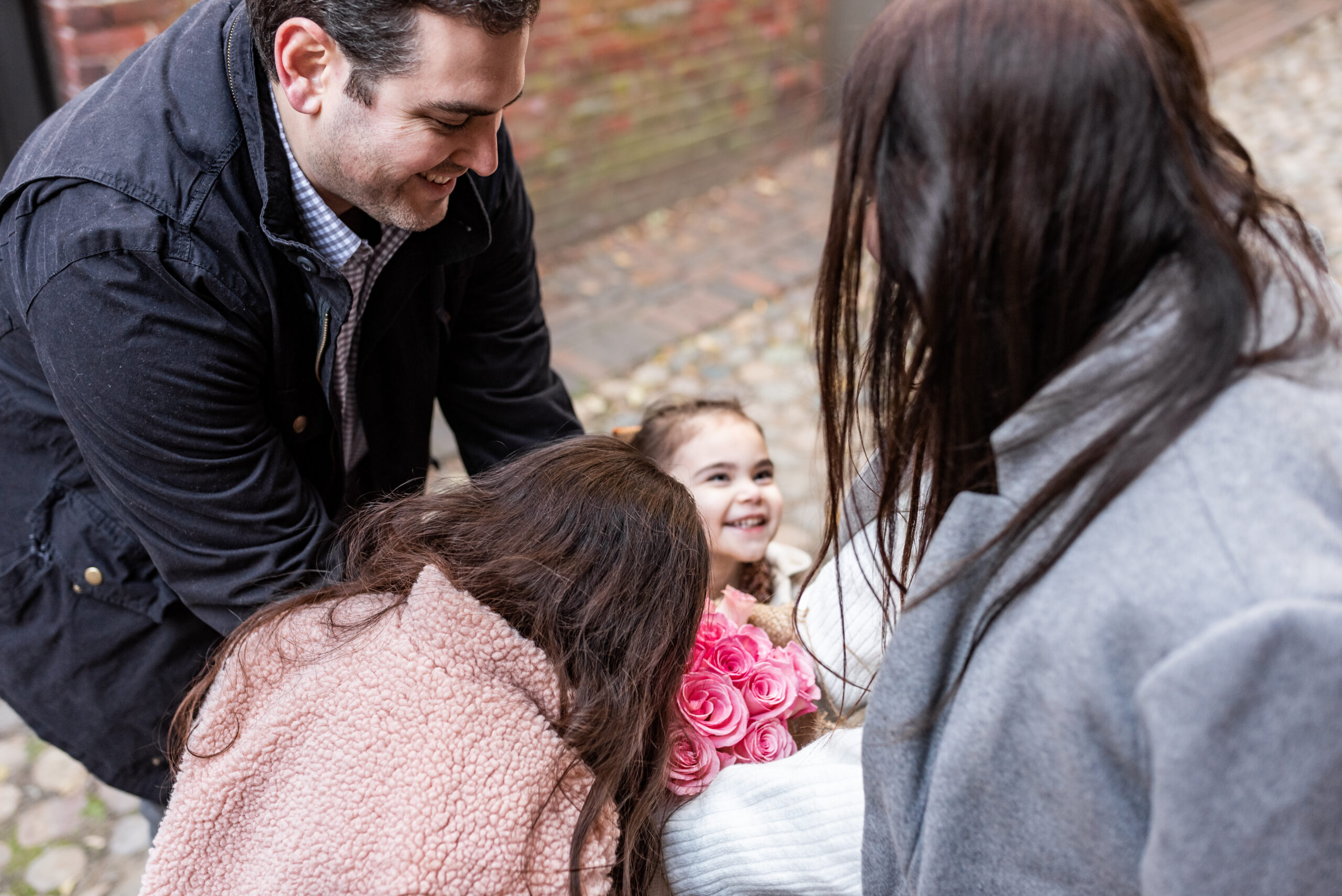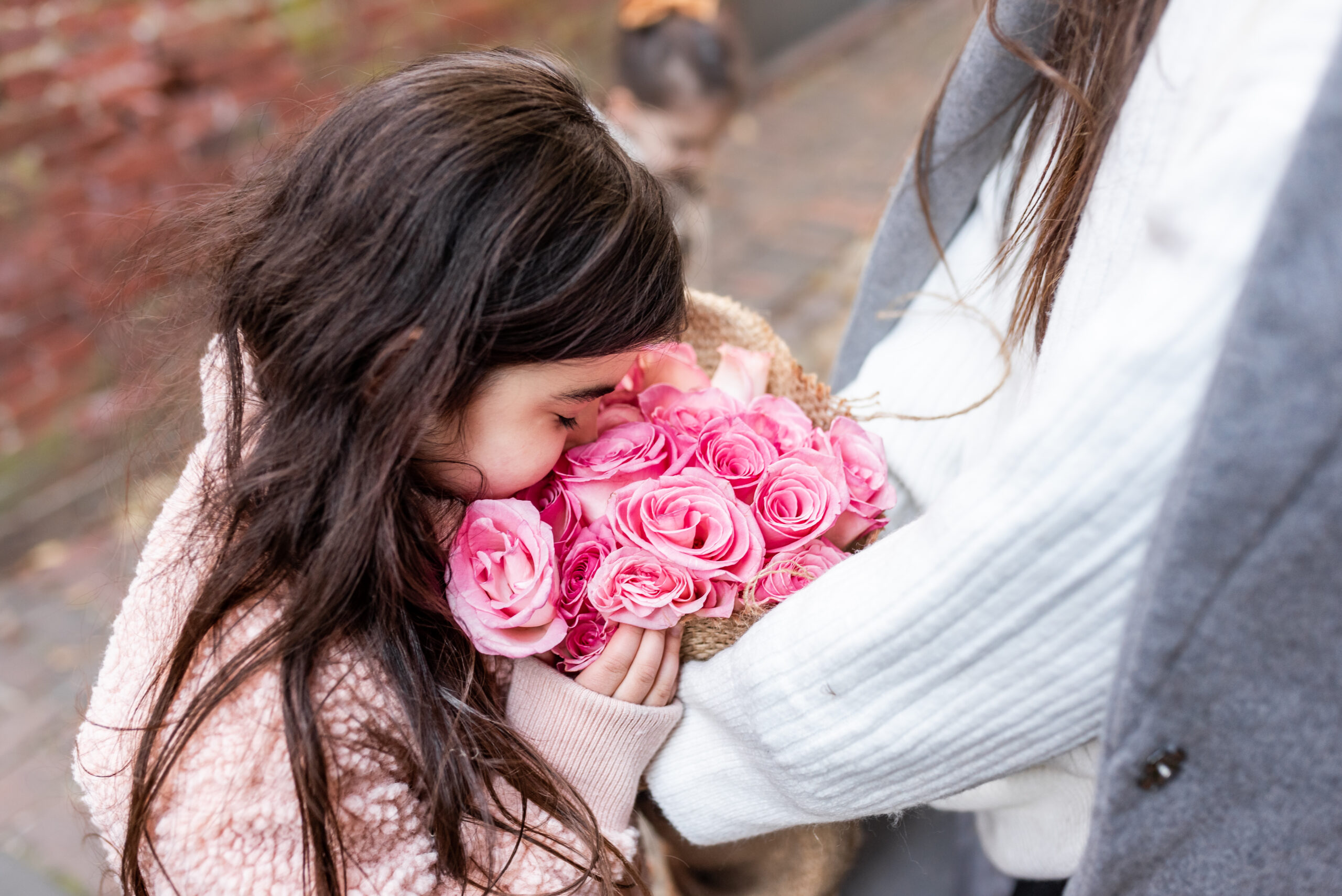 There was a sense of, "I knew it!" for me as soon as we got the results, though of course I'm still in total awe and a little bit of disbelief over here.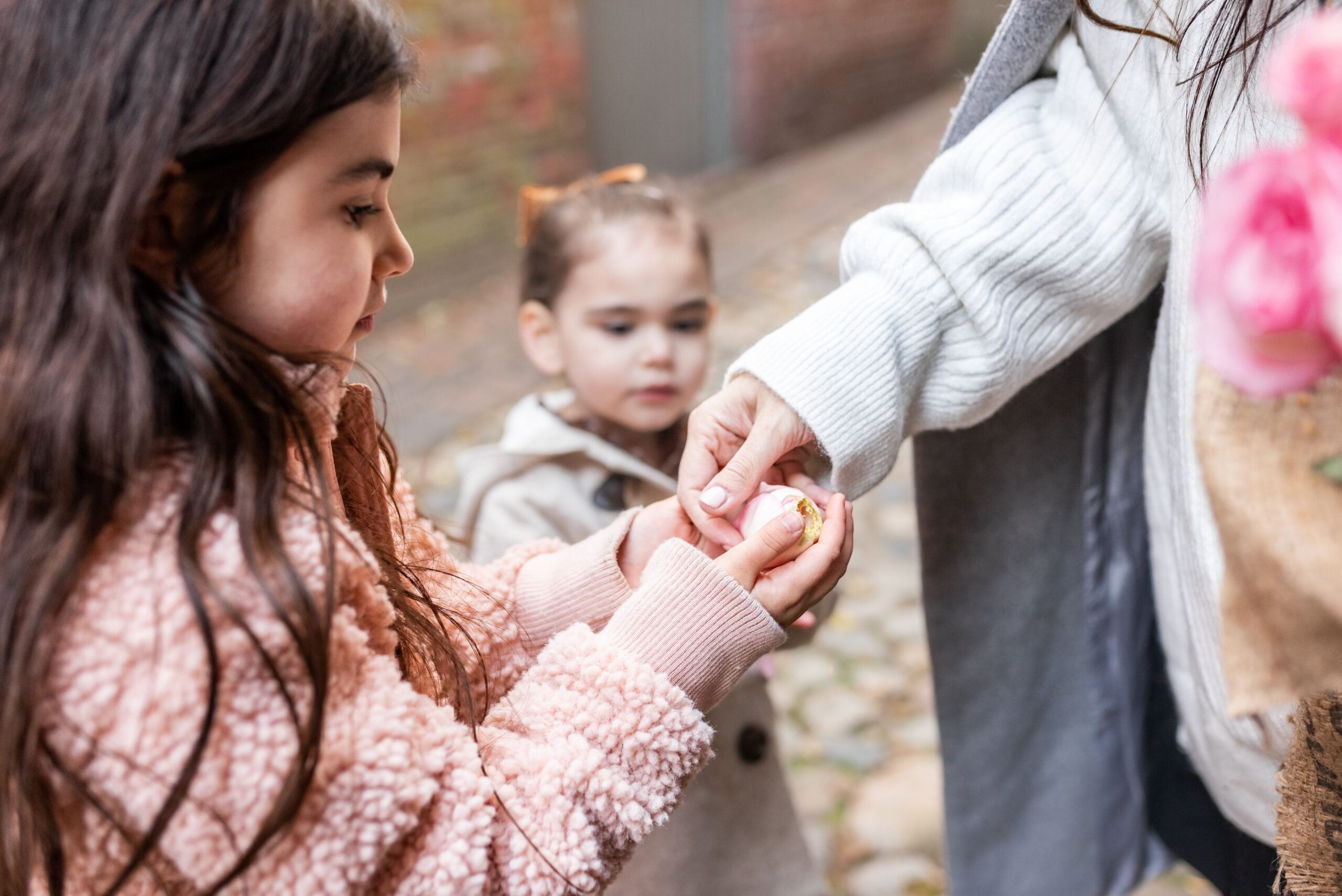 We actually got the blood results around the 11-12 week mark, but honestly, it took until the following TWO ultrasounds, where both ultrasound techs confirmed that indeed, we were having a third girl for me to really believe it.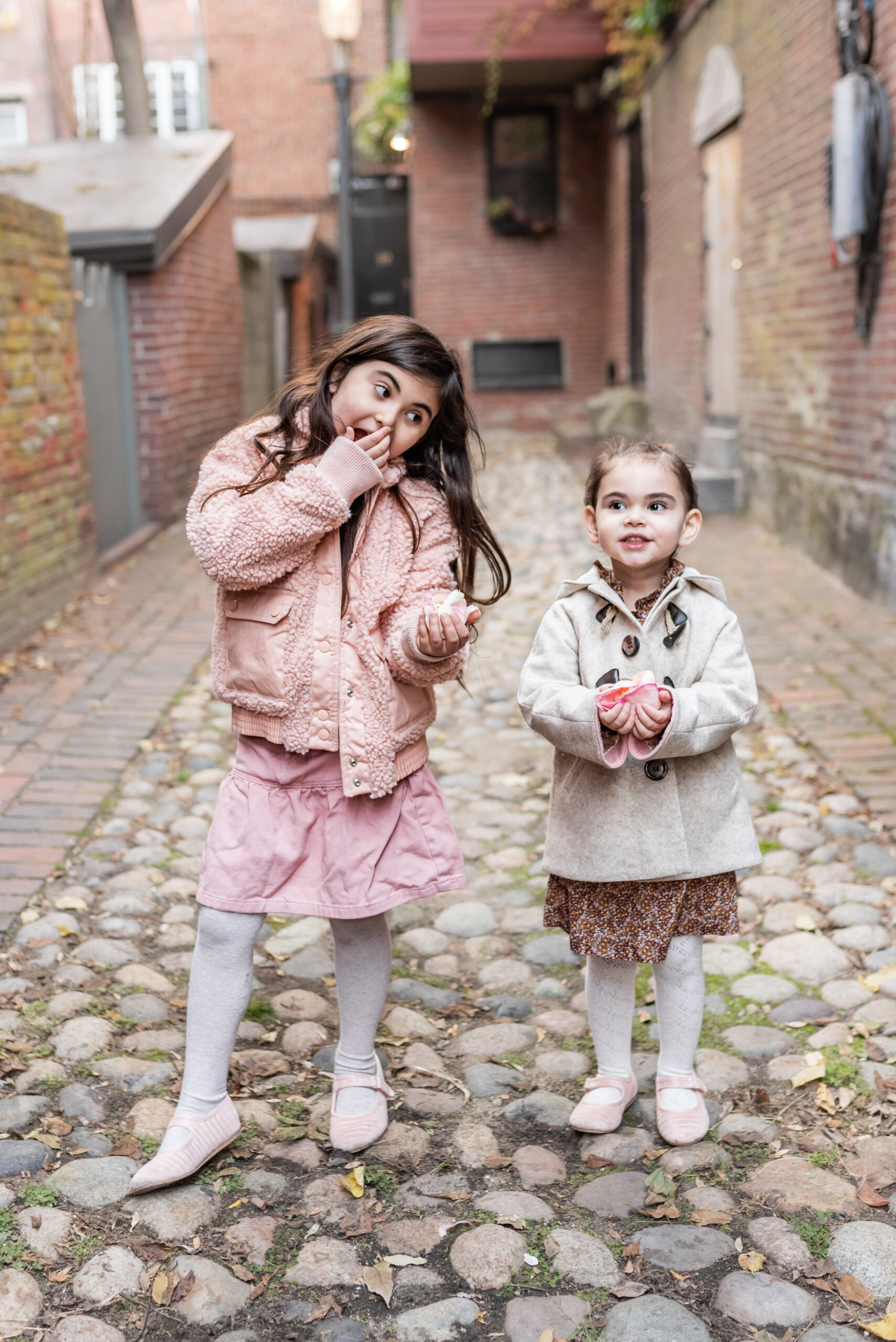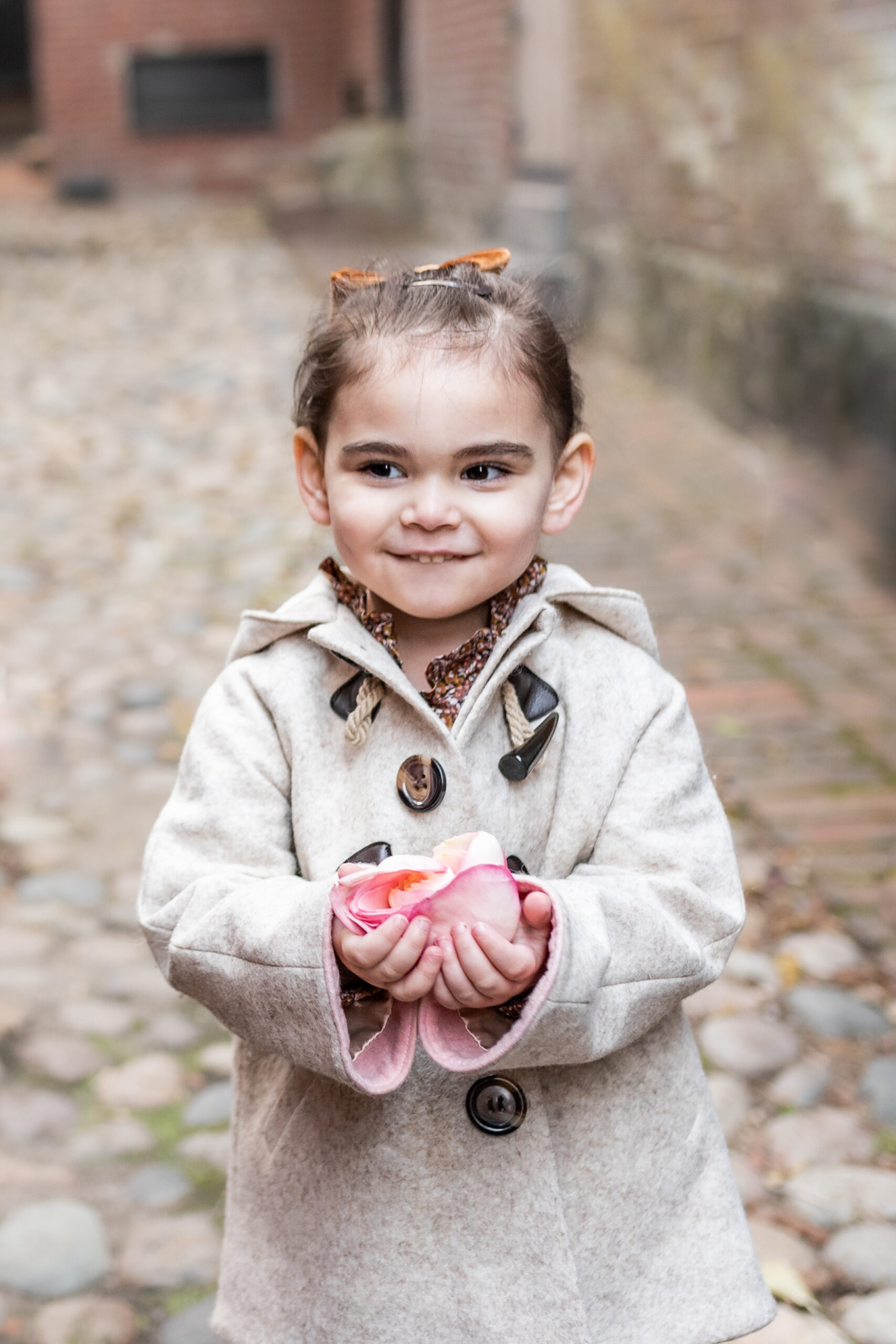 And now I'm just plain old excited.
Honestly, we're all so excited.
The girls are THRILLED to buy more pink things and have another built-in BFF.
Mike is the very best dad as it is, and I know he'll just keep on getting better and better. His girls are obsessed with him, and baby number 3 will be too, naturally.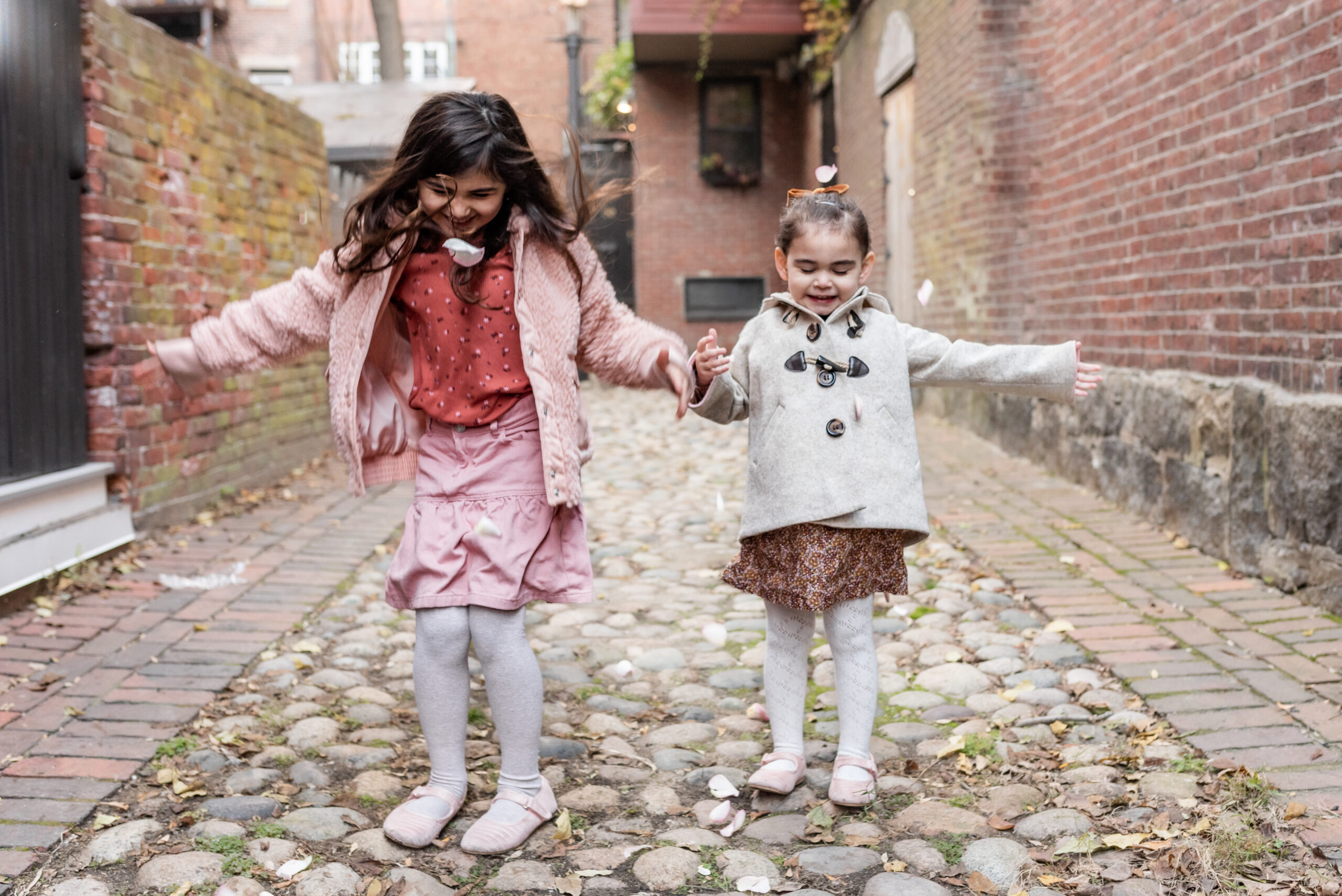 Mike is also silently thanking the heavens that we don't have to buy a whole new wardrobe. Little does he know, I'm already choosing new little girls outfits times THREE for all of the matching moments. 🤗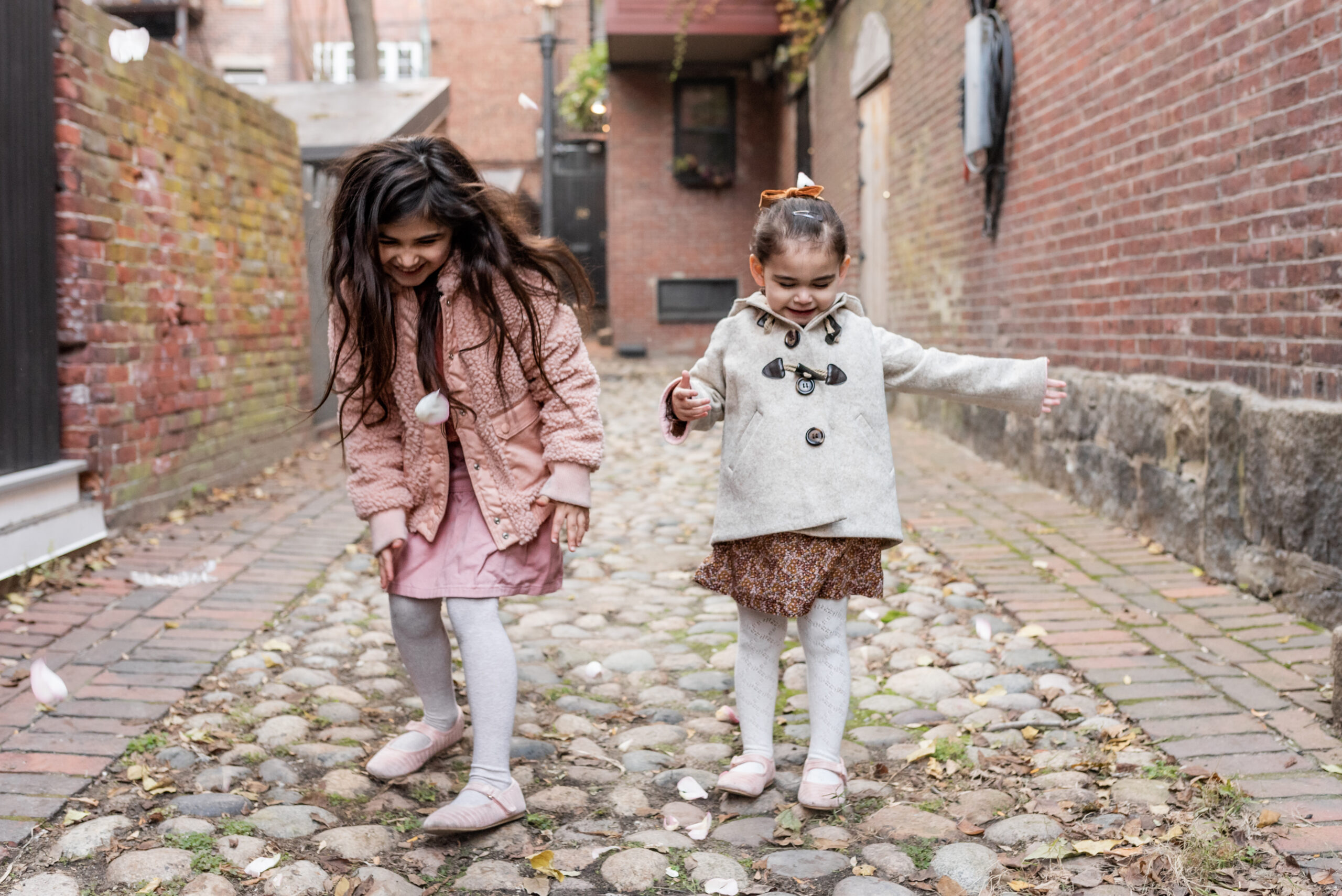 Did you guess it? We keep meeting so many families with either all boys or all girls and it's so funny to see how often families tend to have the same sex all in a row even though it's actually pretty rare, especially once you get to three and four kids. (My own best friend has three girls and my dad is one of three boys; plus, plenty of pairs of the same sex all through our families!)
SHOP THE BABY #3 GENDER REVEAL POST | CLICK LEFT & RIGHT ARROWS TO EXPLORE

What We Wore:
My Outfit: A New Day Black Women's Long Sleeve Tent Dress (This Target find looks way more expensive than it is!) // H&M Sweater (similar) // Amazon Daily Ritual Wool Coat // Spanx Mama Maternity Tights (My absolute favorite maternity tights! I'm 24 weeks now and these easily last me through the end of each pregnancy.) – Shop More Favorite Maternity Brands here
Mike's Outfit: Amazon Men's Lightweight Merino Wool Zip Hoodie Sweater // AG Everett Pants // VEJA V-10 Sneakers (Mike is obsessed!) – Shop More Men's VEJA Sneakers Here
Scarlett's Outfit: Art Class Sherpa Bomber Jacket (similar) // H&M Ribbed Shirt // H&M Skirt (similar) // H&M Tights // H&M Ballet Flats (similar)
Emmeline's Outfit: Little Goodall Luxe Bunny Coat // H&M Dress (similar) // H&M Ballet Flats (similar) // Polarn O. Pyret Crocheted Tights // Little Poppy Co. Bow
IF YOU LOVED THIS POST, YOU CAN SEE MORE OF OUR LIFE WITH TWO (SOON TO BE THREE) LITTLE ONES HERE OR FOLLOW ME ON INSTAGRAM TO SEE THE LATEST UPDATES. YOU CAN ALSO SEE HOW WE ANNOUNCED OUR PREGNANCY WITH EMMELINE HERE AND OUR PREGNANCY WITH OUR FIRST BABY, SCARLETT HERE.
Photos Shot by Sarah Rachel Marchwiany in Beacon Hill for Glitter, Inc.