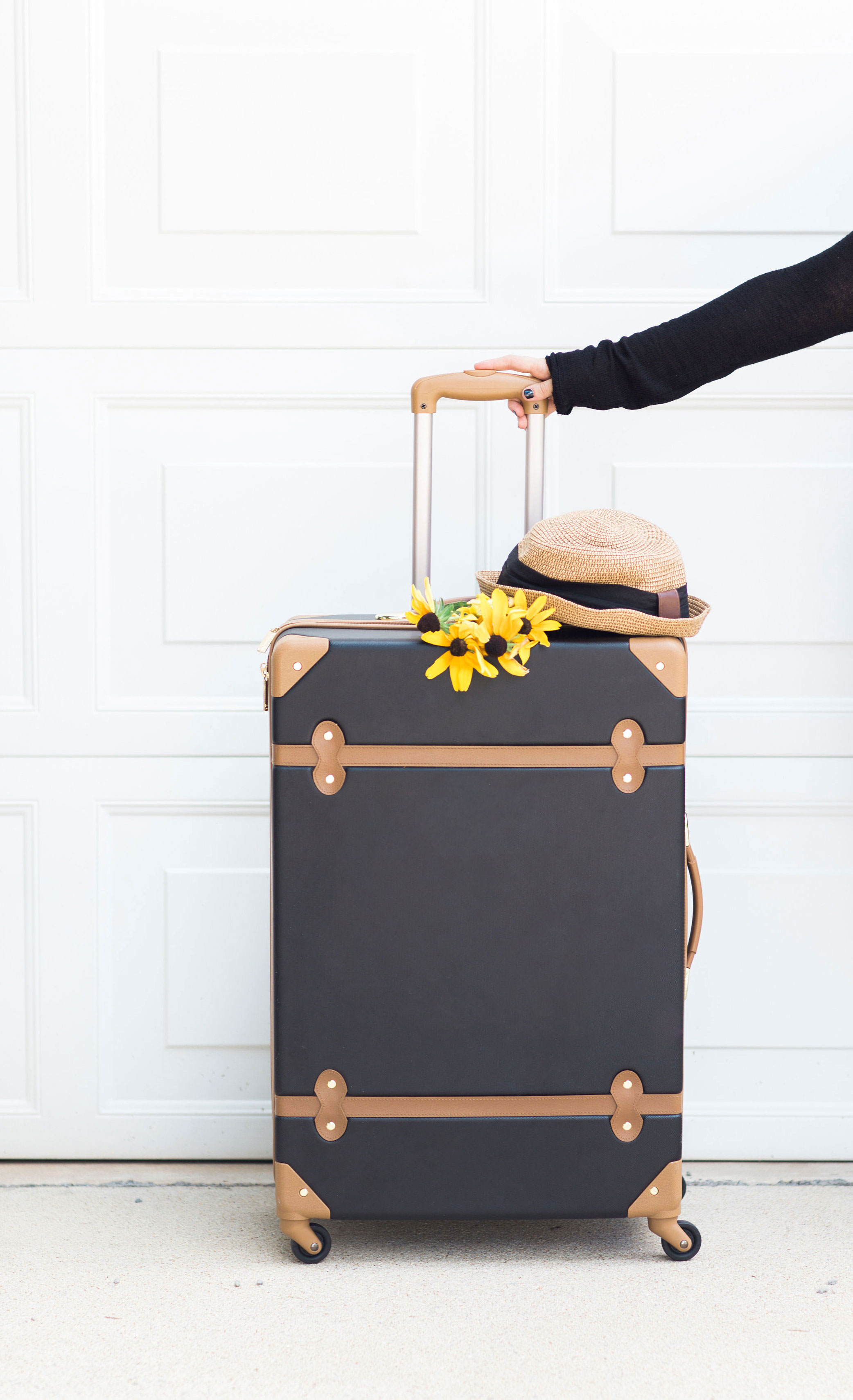 I am SO excited because today we're flying to Boston and then to Maine to spend time with family! It's crazy how much you miss family once you've moved to a new state. Unfortunately, hubby has to stay back and work, so Scarlett and I will be flying just the two of us. We'll meet my family in Boston, but on the flight from Durham to Boston, it's just us girls. I have a few jitters about what flying will be like with her now that she's a fully mobile, talking, busy toddler, but I've packed every game, toy, and snack that I can think of, and I'm hoping for the best. The real trick is getting her to stay in her seat. She's officially two, so we had to pay for her own seat on the plane (#bummer), and because it's just the two of us I'm opting to skip the carseat; we have one in Maine, and I just couldn't fathom pushing a stroller to the gate while dragging a carry-on bag, diaper bag, and carseat, all while negotiating with a toddler to stay put. I ordered this nifty little contraption on Amazon after hearing so many great things about it, and again, totally hoping for the best. Tell me I'm not crazy?
I'll still be tuning in plenty over here on the blog, and particularly on social media. Follow along on instagram, facebook, twitter, and snapchat → glitterinclexi (lots of adorable behind-the-scenes there). And prepare yourselves for picture overload.
Now tell me: any fun end-of-summer plans? If you're headed somewhere new, I want to hear where you're traveling to? And if you're staying put, promise me you'll pour yourself a cocktail and enjoy these last weeks of summer like a champ.
SHOP THE LOOK: Diane von Furstenberg Adieu Luggage (Several other colors here) // Straw Hat // Free People Open Back Top (Part of the Nordstrom Anniversary Sale; #NSale ends Sunday, August 7th!)
Photos by Annie Watts Photography
This post contains affiliate links, which means that if you click on one of the product links, I'll receive a small commission. Thank you so much for clicking through and helping to support this little blog business of mine! Read more about our site, privacy, and disclosure policies here.