I'm a huge fan of Halloween and Thanksgiving and Fall, and now that we're settled into our house, I knew I wanted to give our front porch a fun little fall makeover. Truth is, I can't stop buying pumpkins. Every road stop sale I see, I'm out of my car and scouring pumpkins. Scarlett is just as obsessed, and it's become a game to pull over, run through the pumpkins, scoop up two or three, and be on our way. And you know, since I can't leave well enough alone, we're probably hitting up the pumpkin farm this weekend. I may have to start handing out pumpkins.
I found an inexpensive bale of hay at Lowe's and started stacking. And since I'm so excited about the results, I'm revealing our Halloween front porch for Fall and details about how to decorate your own!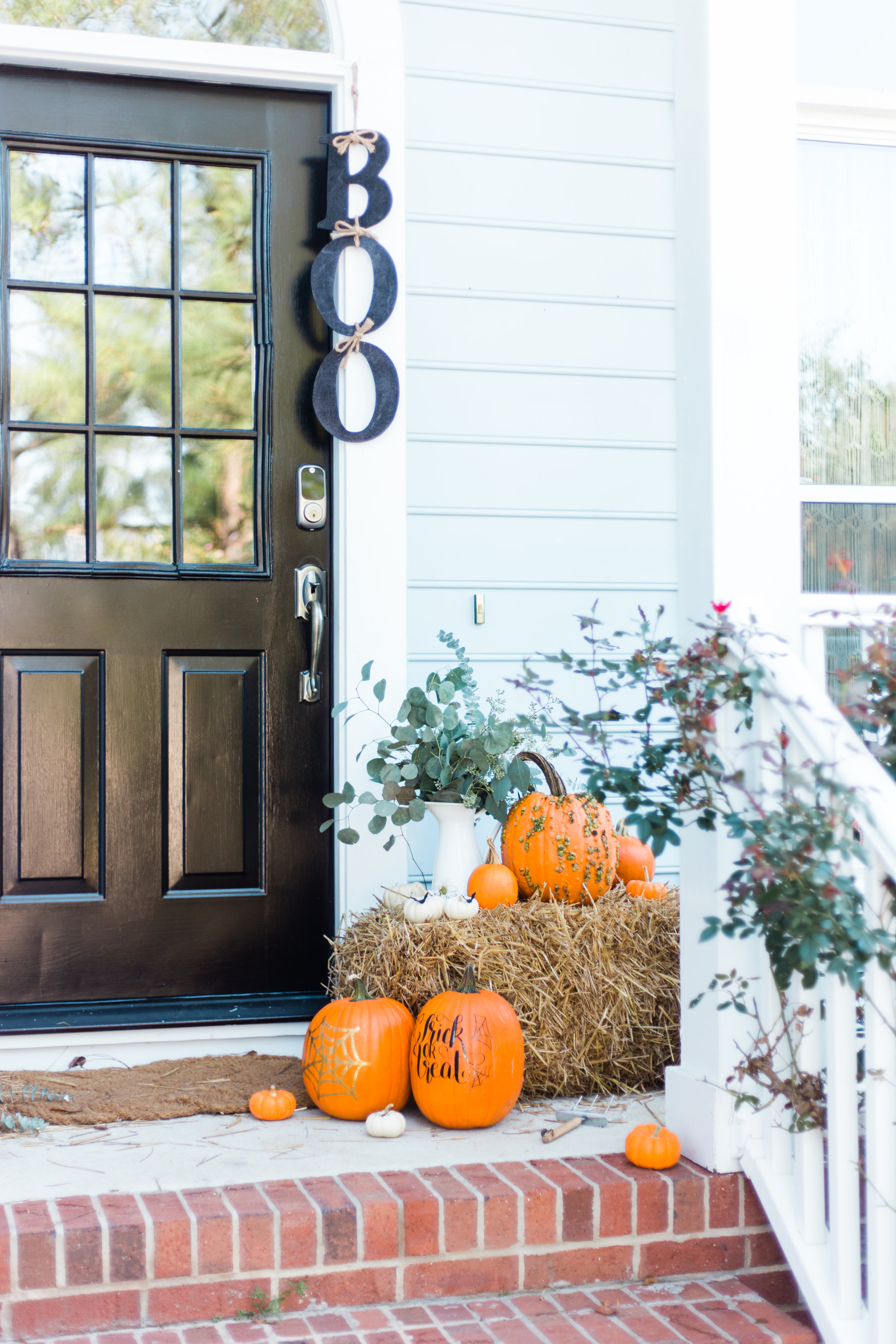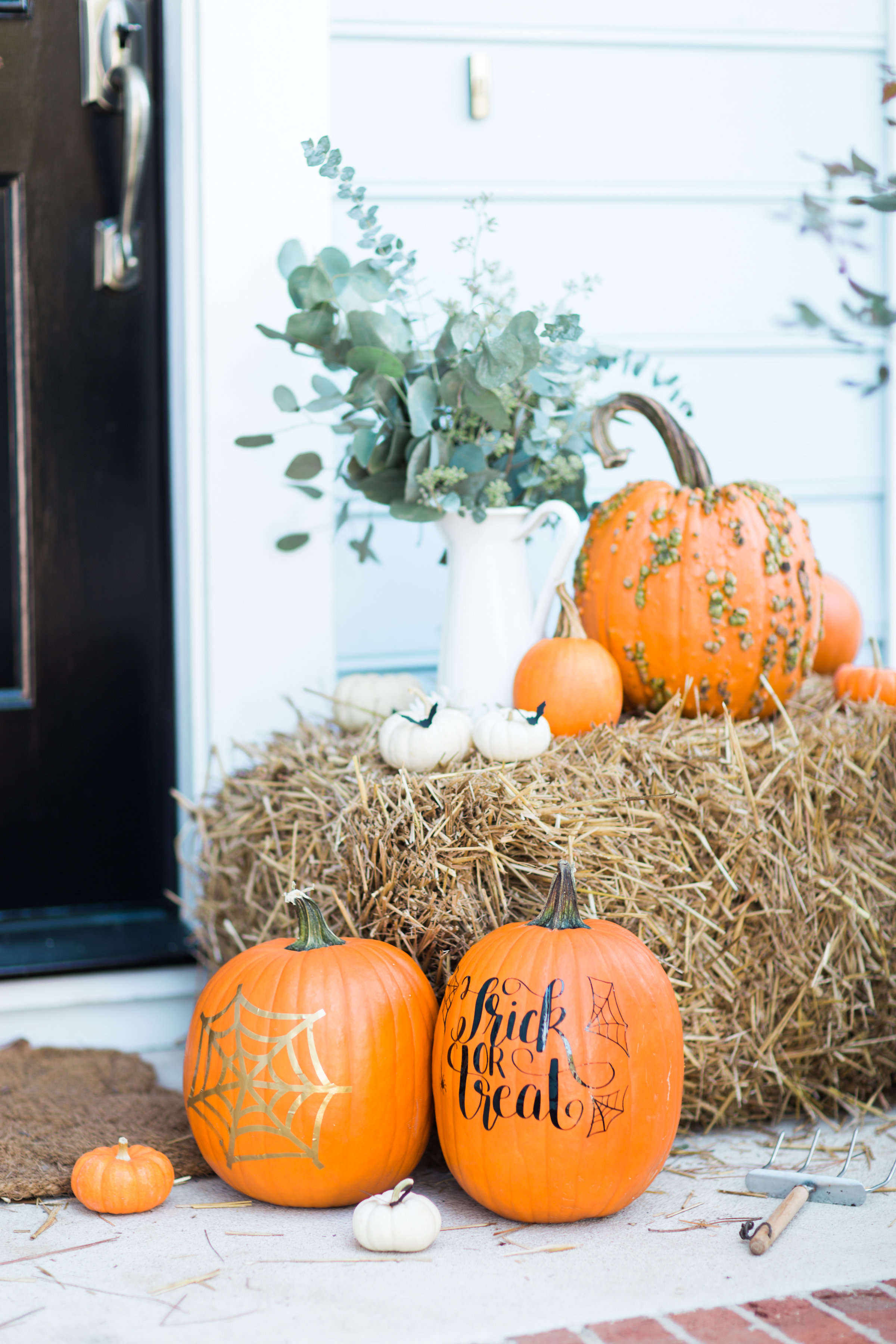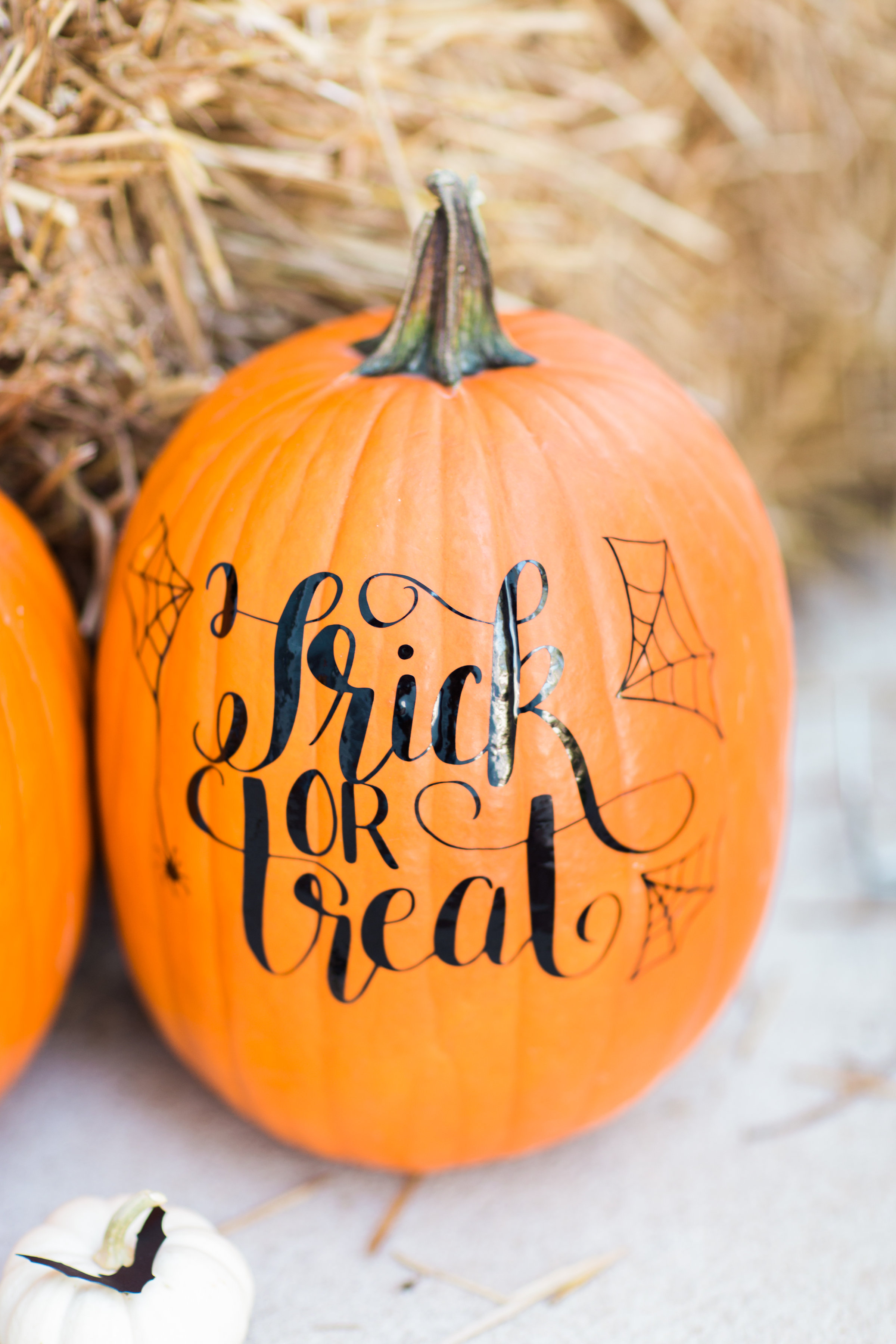 I've also newly discovered decals and I basically want to cover the world, or at the very least, my house, in decals. Kimber Dawn & Co. has adorable decals that you can download for FREE. (Love this Fall decal!) I have dreams of getting my hands on a Cricut ASAP.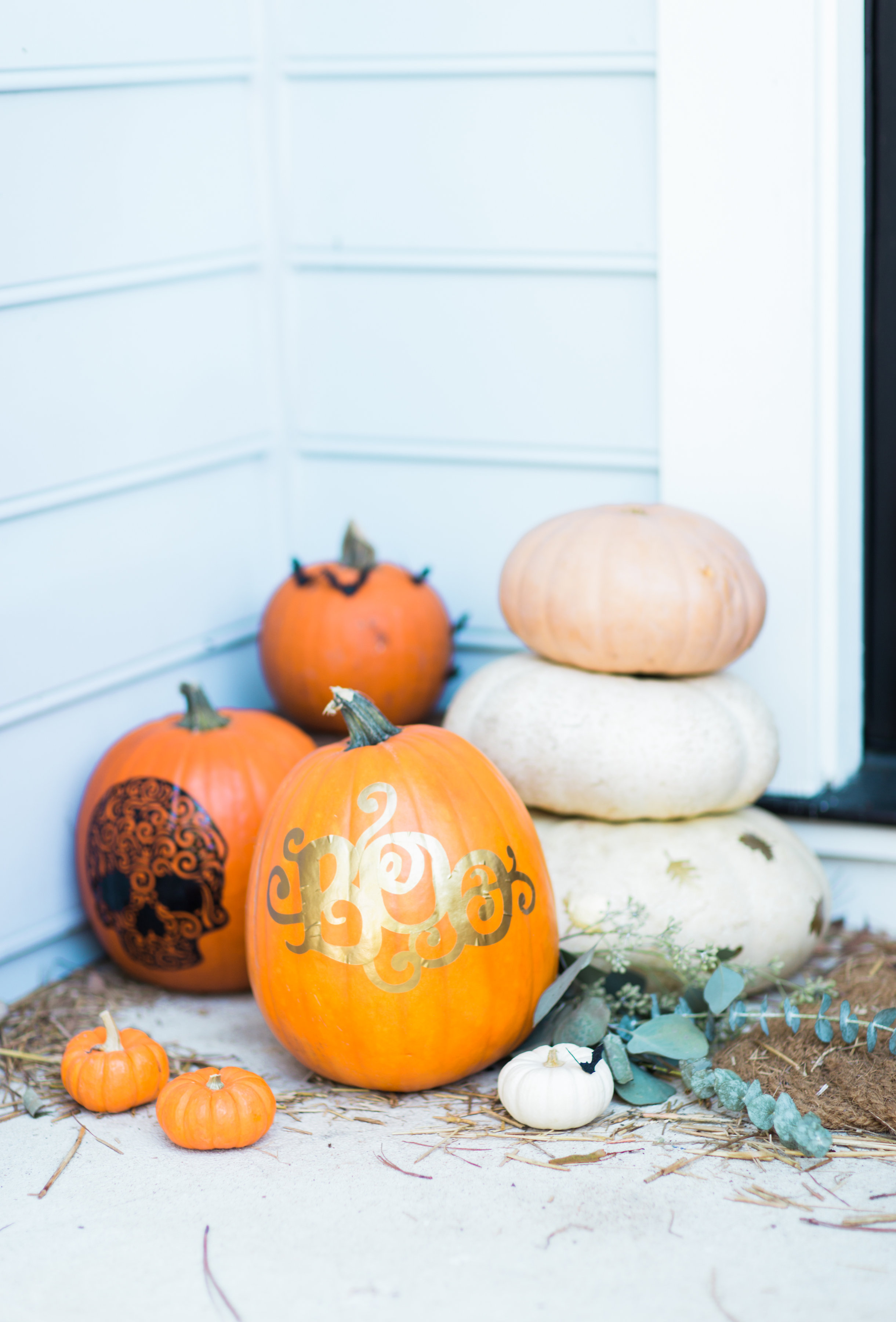 The adorable black bats are actually paper stickers from Target. If you haven't yet, check out Target's dollar section (just about everything in that section at the entrance of the store is $1 or $3); they always have adorable and affordable seasonal decorations, and right now, it's ALL Halloween.
And how cute are those stacking cinderella pumpkins? I need MORE.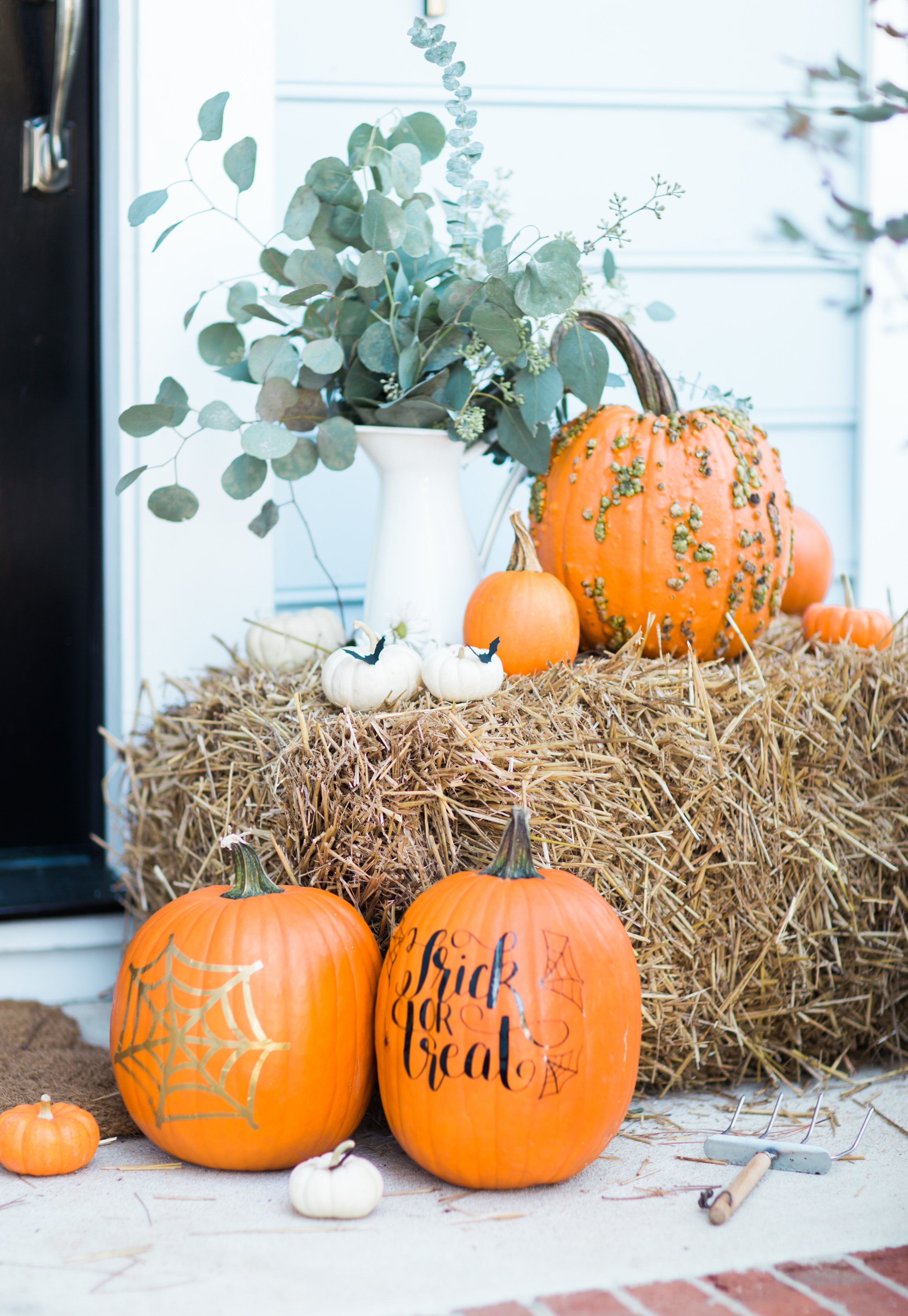 The white pitcher is from Ikea and I stuffed it with some eucalyptus I found at Trader Joe's.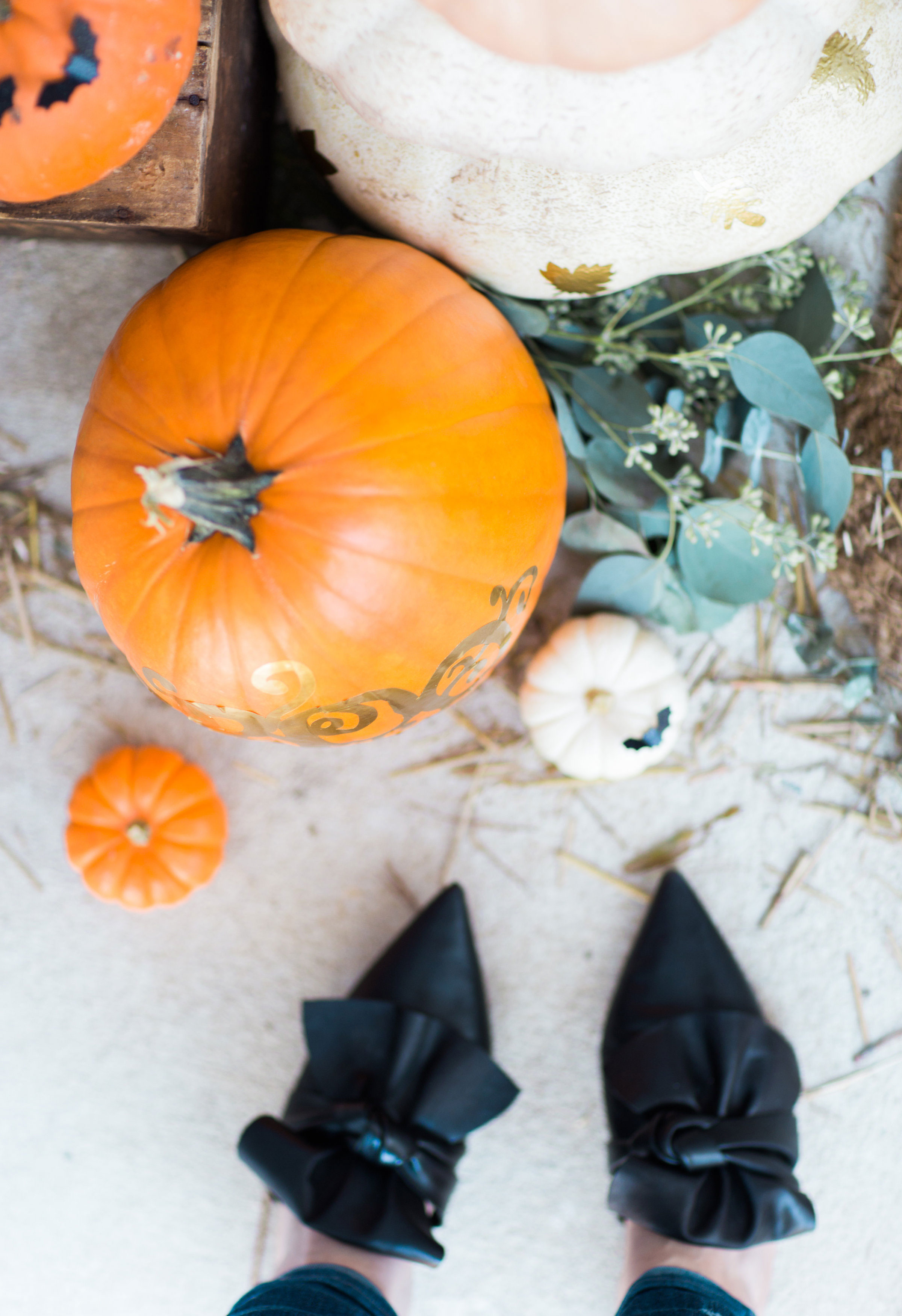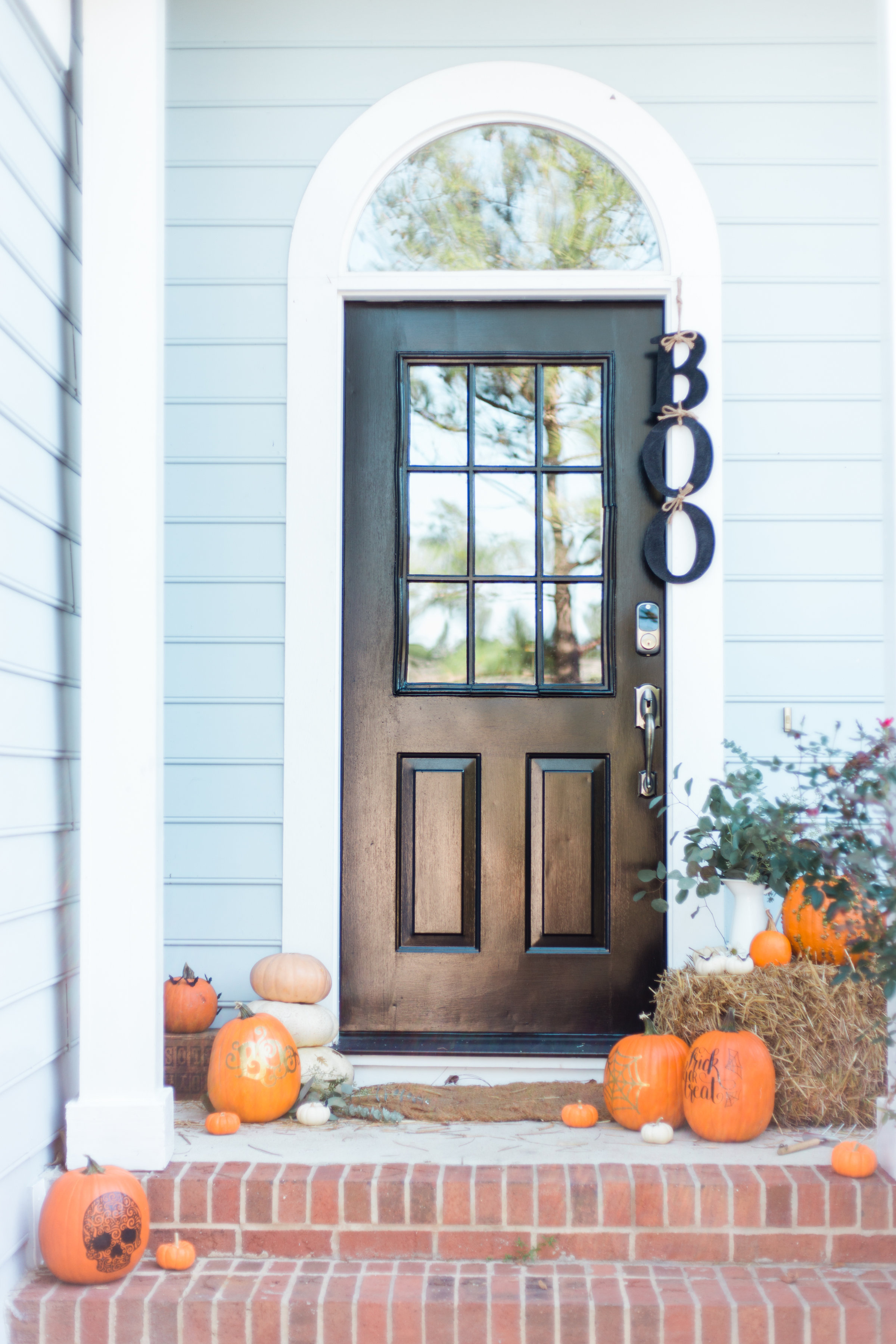 Do you decorate your front door or front porch for Halloween? Have you tried these adorable pumpkin decals?
Photos by Annie Watts Photography
This post contains affiliate links, which means that if you click on one of the product links, I'll receive a small commission. Thank you so much for clicking through and helping to support this little blog business of mine! Read more about our site, privacy, and disclosure policies here.