This post has been sponsored by Dunkin' At Home. All thoughts and opinions are my own. Thank you so much for supporting the sponsors that make Glitter, Inc. possible!
Juggling a family and this growing business of mine has taught me so much about myself and how much I can handle. My mom always says that in every season, you can handle just what you're given. I can remember being in college, just before a big exam, thinking that those days were the absolute hardest. Fast forward to law school, and then studying for and taking the bar exam, and nothing could have prepared me for how hard I would work then. Now that I'm a "grownup" (whatever that means!), I juggle work, family, a household "to do" list that never ends, and what feels like the world's busiest toddler, and I laugh to myself at what I used to think was "stressful" or hard. Try drafting legal documents, responding to brand e-mails, negotiating rates, scheduling consults, staying on top of social media and pinning up a storm, grocery shopping, prepping dinner, and grabbing the dry cleaning, all while pleading with a two-year-old to please stop hitting the dog with a pink pony for the hundredth time. School feels like a breeze these days, compared to all that I juggle nowadays. And I know you ladies can relate!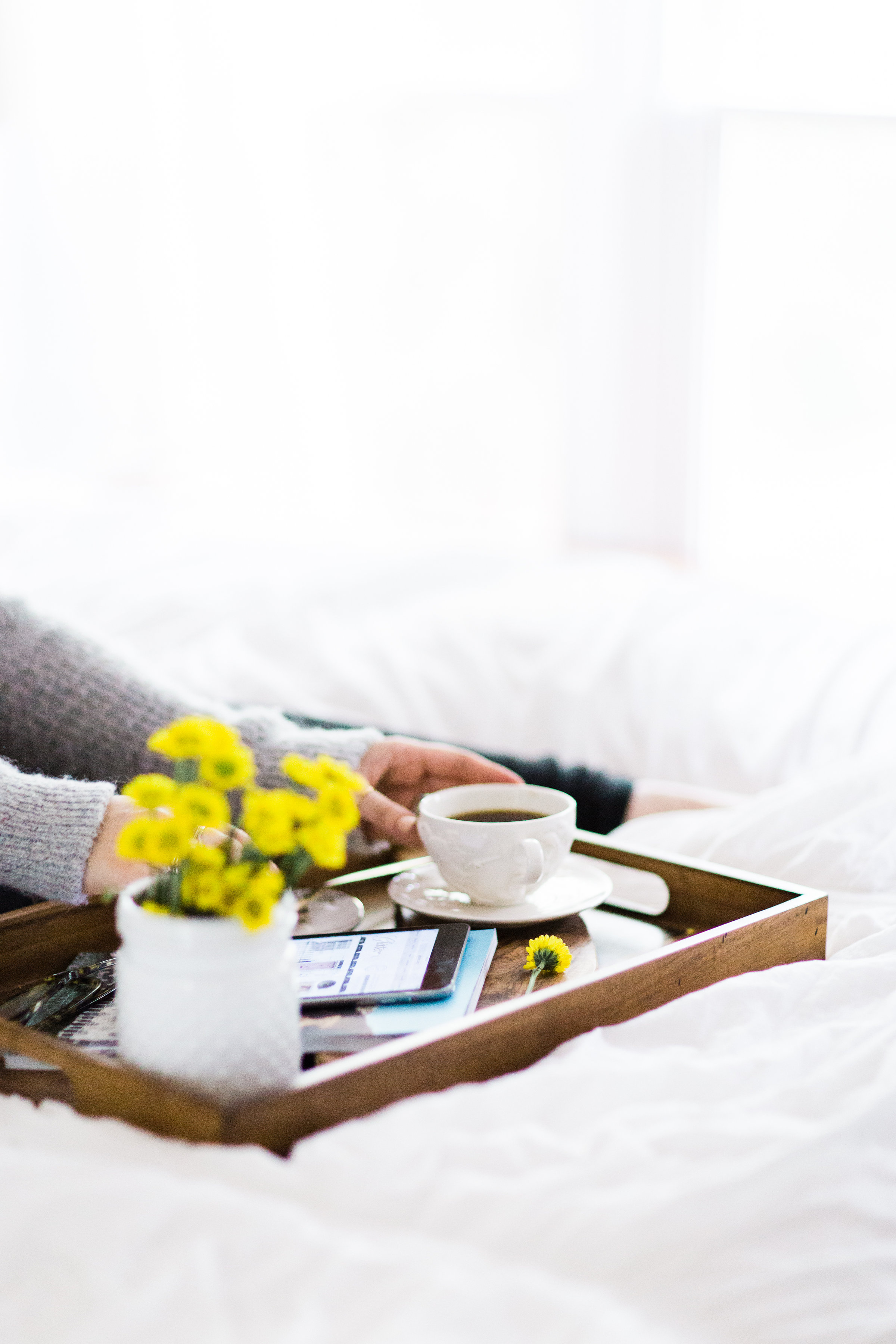 I think the key is organization. I smile just typing that, because I've never been the "organized" type. I thrive off of chaos. I respond well to piles of work and, well, mess. But trying to do it all, and be it all – it means having to stay on top of everything – and organization plays a huge role in that, even if it is my own kind of messy, chaotic "Lexi Organization."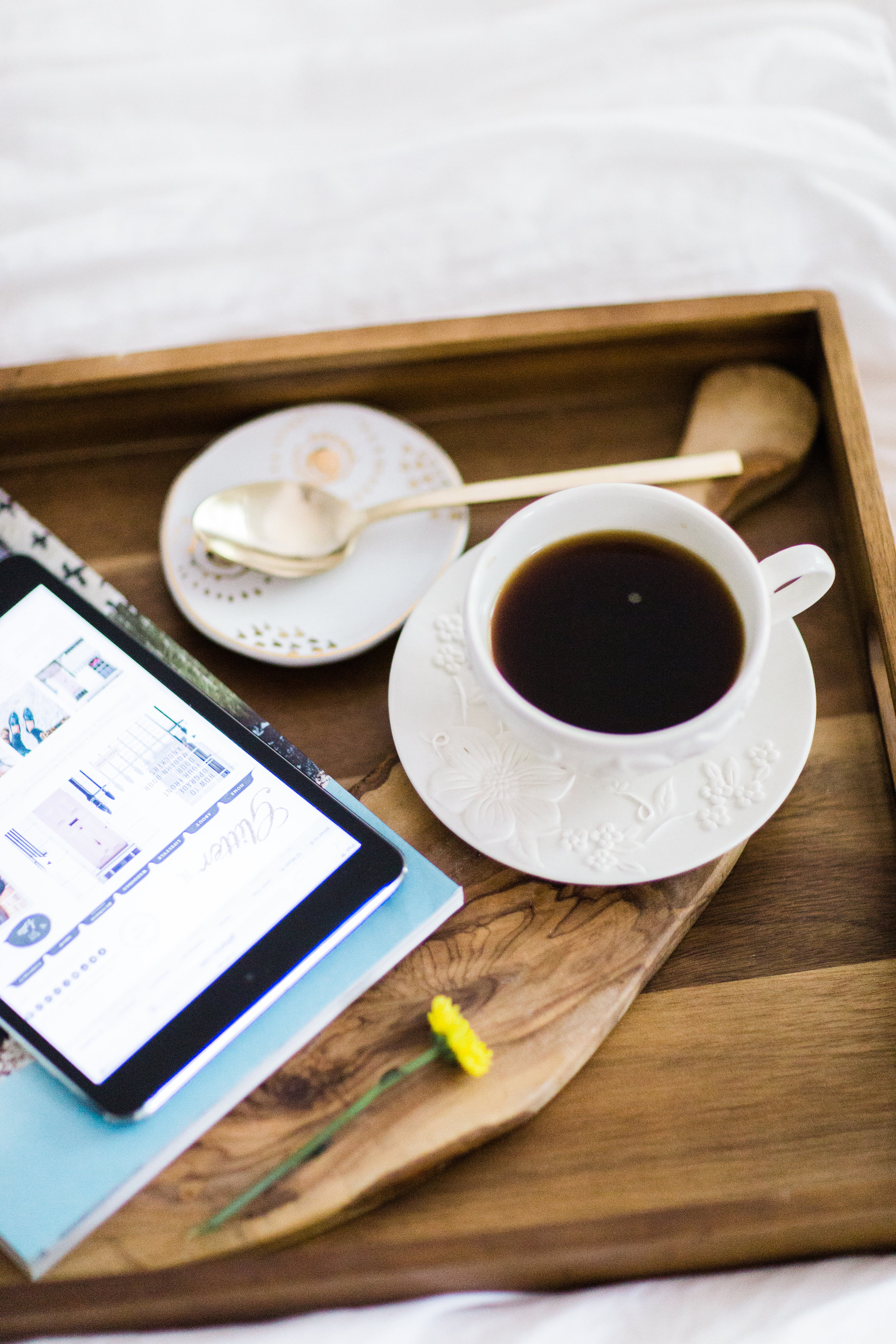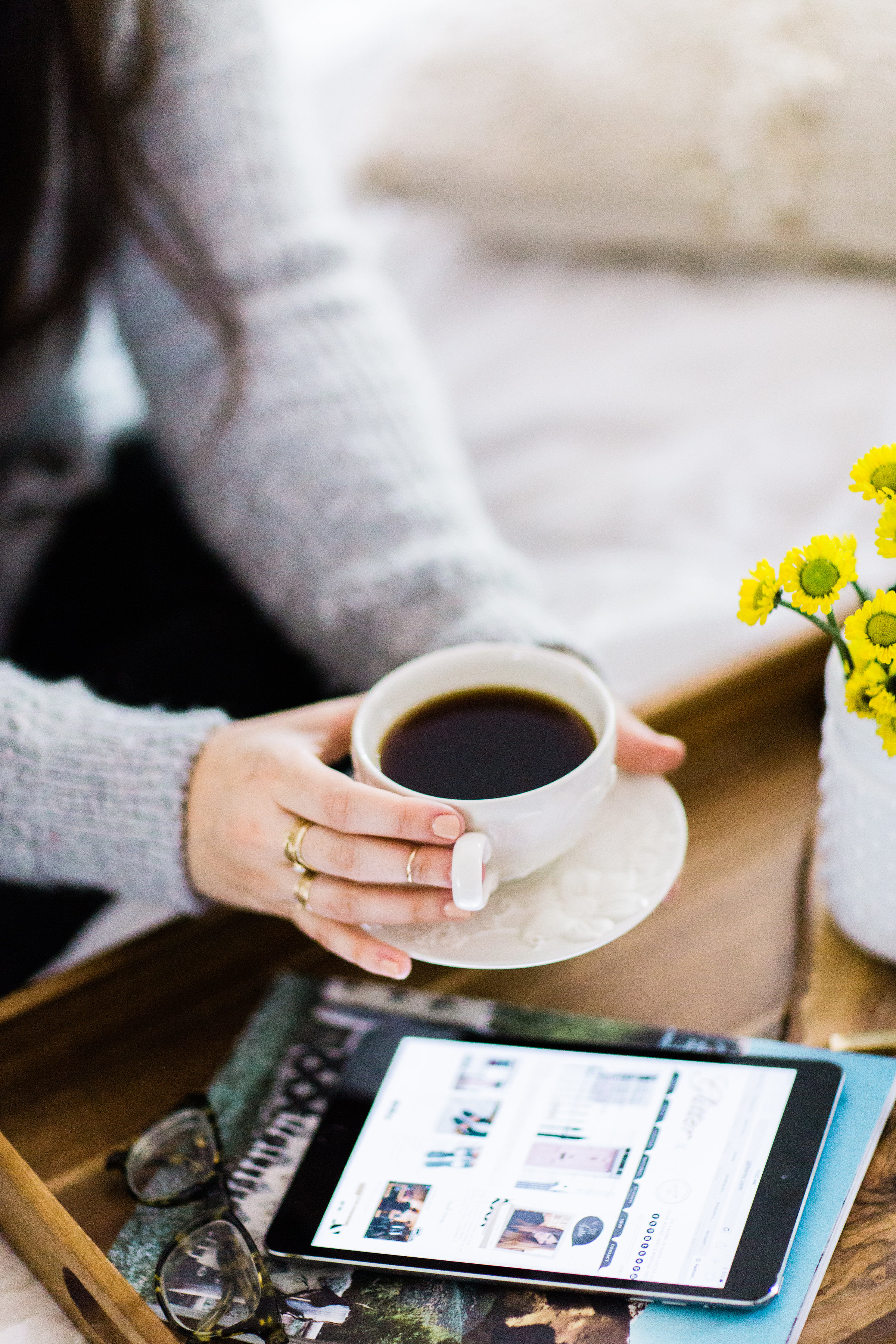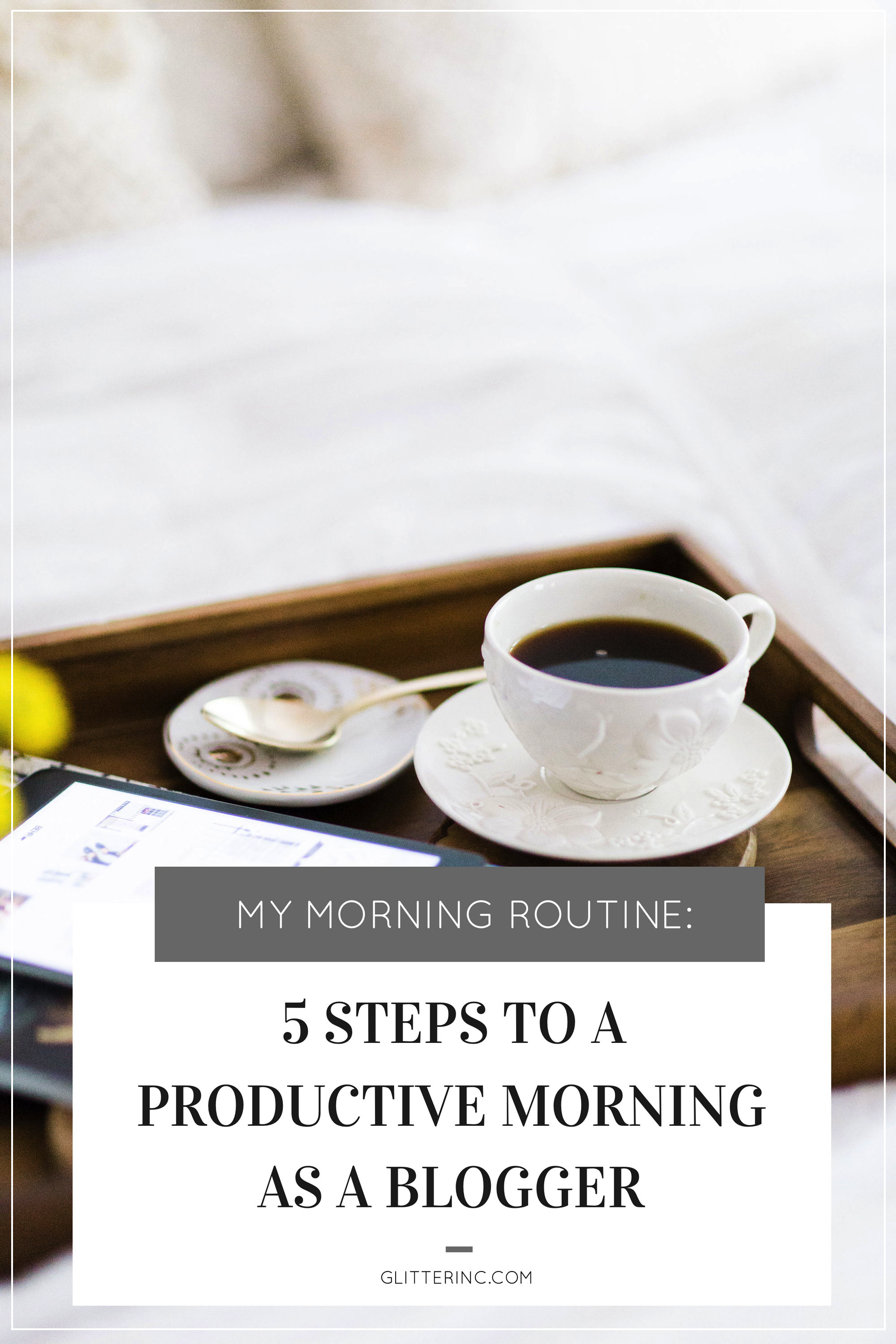 My Morning Routine: 5 Steps to a Productive Morning as a Blogger
But first, coffee. (Okay, coffee for me, and milk for baby girl.) Most mornings hubby has already flicked on the coffee pot as Scarlett is starting to stir. The smell of coffee is basically my only motivating factor for getting my butt out of bed. Which is good, because I've broken up with the snooze button. It just makes things worse. As for that coffee, I can't get enough of Dunkin' At Home Bakery Series® Coffee's flavor, Chocolate Glazed Donut. When I brew it, the whole house smells like I'm baking chocolate donuts; but in a cup, it's subtle and delicious and not at all overpowering. It's the perfect everyday "treat" that makes my routine cup of coffee feel just a little bit more indulgent.
Get the little one situated. Whether its a school morning and I have to get her packed and out of the house, or it's an at-home day, I try to get Scarlett her breakfast and either to school or in front of an activity – a book, coloring, a puzzle, and on busy mornings, Little Einsteins (she's obsessed) – so that I have some time to jumpstart my own work. Of course, on mornings that she has school, I have a few uninterrupted hours to work, which is bliss; but the other days of the week, it's all about balance, and being okay with pressing "pause" to give her my undivided attention when she needs it.
Publish the day's post. Out of habit, I've always posted to my blog first thing in the morning. I guess my hope is that readers know they can depend on that new post each morning. I know plenty of bloggers who schedule their posts to go live, but I prefer to review it one last time before I hit "publish" in the morning.
Tackle the inbox. I swear my e-mail inbox has a life of it's own. It even grows overnight. And though I still have yet to figure out how to properly organize my inboxes (business and personal) which makes my husband cringe, I do make it a point to respond to all of the most pressing e-mails – including the e-mails I might be dreading – first. As a rule of thumb, it's so much easier to respond to the e-mail or pick up the phone and deal with the thing you least want to deal with FIRST so that you can get it out of the way and move on with your day.
Schedule everything to social media. When I'm really on a roll, I try to get all of my social media scheduled at once for the day ahead. Of course, it doesn't always work out like that, but any day when I actually tackle and schedule my social media well in advance, I find is a less stressful day. That includes, posts to Facebook, Twitter, Google+, Bloglovin', Instagram, and Pinterest. I spend at least 20 – 30 minutes on the other channels and then Pinterest gets its own 20 – 30 minutes. (HINT: If you're looking to grow your blog, focus a lot of energy on Pinterest. The more you pin, the more reliable a pinner Pinterest sees you as and your pins get a nice bump. Most of my blog traffic comes from Pinterest.)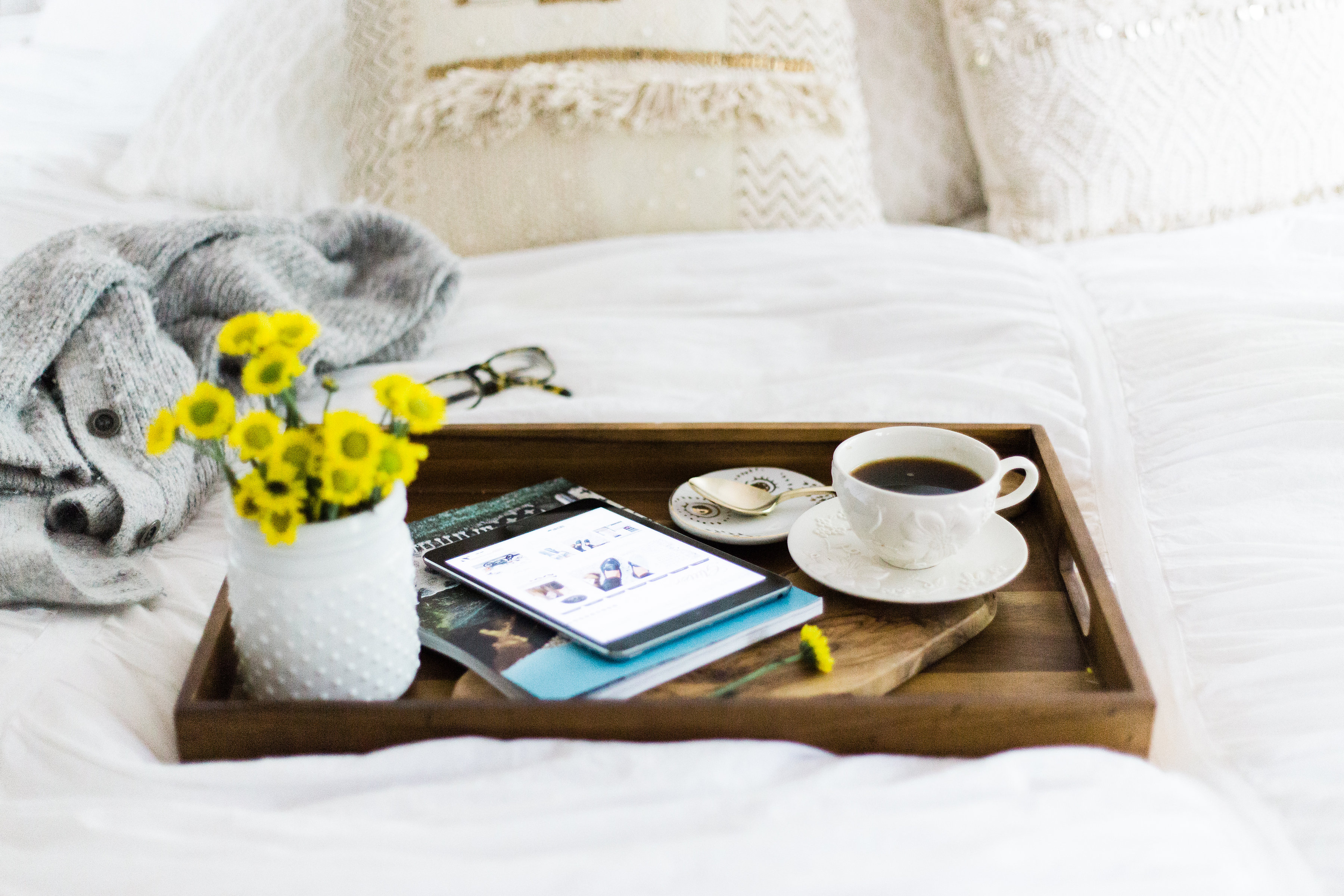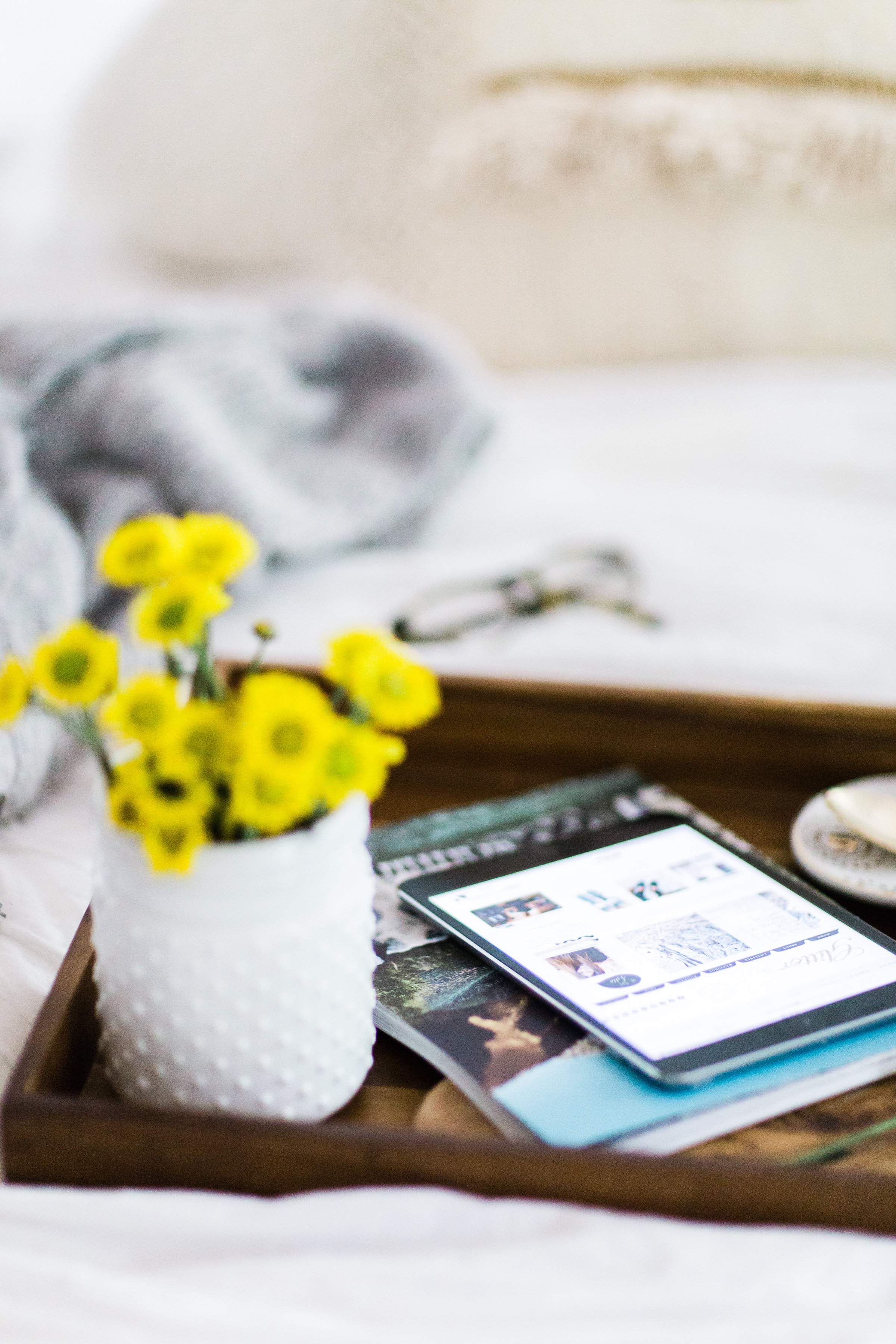 So tell me, what does your morning routine look like?
You can pick up your own Dunkin' at Home Bakery Series® Coffee where you buy groceries.
Photos by Annie Watts Photography