This book recommendation post contains affiliate links, which means that if you click on one of the product links, I'll receive a small commission. Thank you so much for clicking through and helping to support this little blog business of mine! Read more about our site, privacy, and disclosure policies here.
If you're looking for your next book recommendation, you've come to the right place! BOOK CLUB – a.k.a, #GlitterBookClub – has all of the books I've read over the past few years, with so many awesome recommendations; everything from self help to historical fiction to young adult to beach reads, even coffee table books and books to read to your little ones. Seriously, I've got you covered!
Of the many changes to the ALL NEW Glitter, Inc., one of the most exciting updates (for me!), was the addition of BOOK CLUB. BOOK CLUB is arguably my favorite little corner of Glitter, Inc. It's also challenged me to read more, which I love. Reading books is my "me time." It's a way for me to truly unplug, relax my mind, and is sometimes the best form of therapy … especially diving into a truly great book.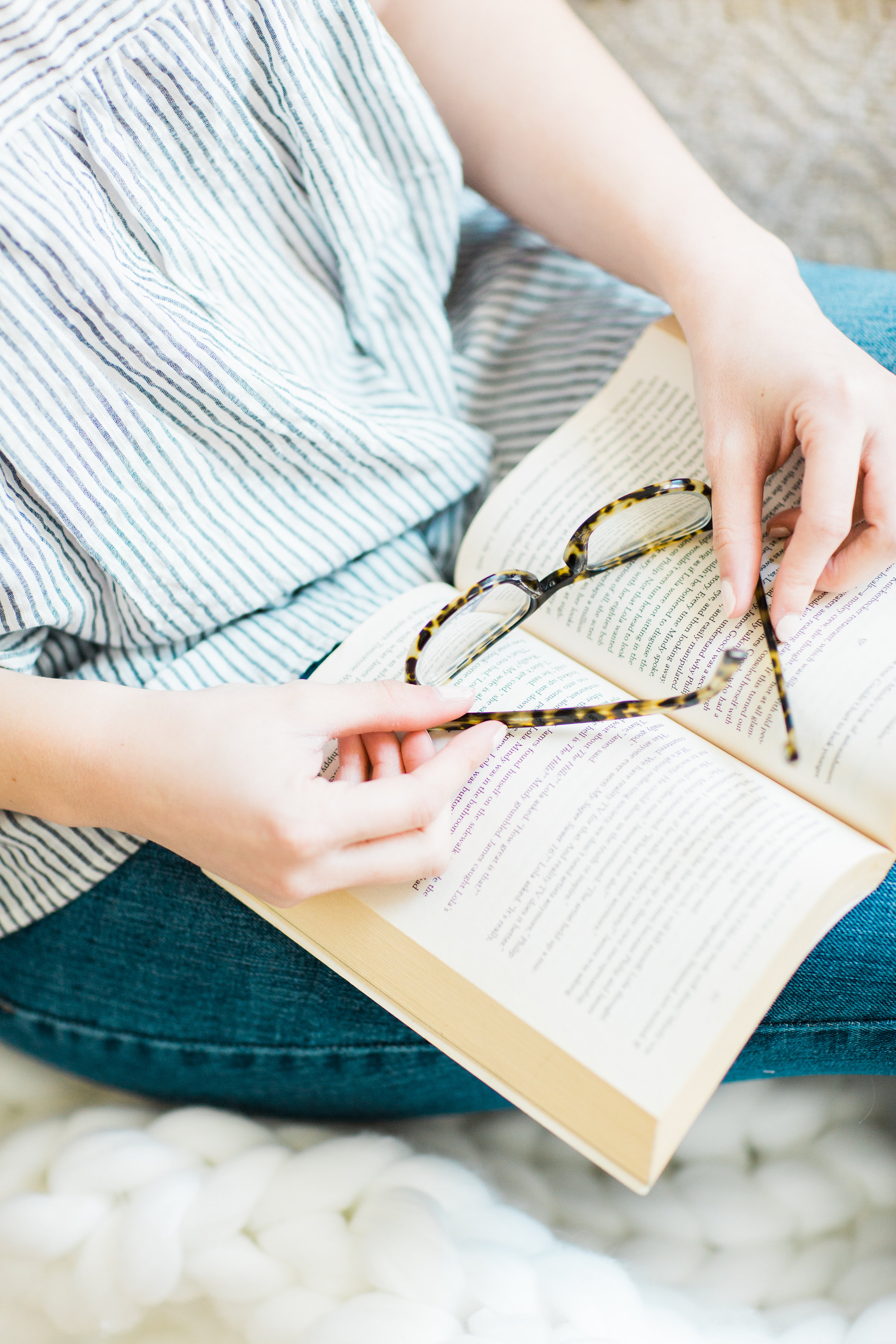 Truthfully, I have and always will be an avid reader. Even as a little girl, I would hide in my bedroom closet reading books long past my bedtime. I devour books, and love finding new things to read and then recommending favorites to friends and family. And about two years ago, I discovered checking out ebooks at the library, plus, in the last six months, I had a baby (i.e., I spend plenty of time trapped under a sleeping infant), so my reading has gone into high gear. Of course, life gets in the way sometimes; and I'll go weeks without touching a book, but I always seem to come back to reading. So my hope for BOOK CLUB is somewhat two-fold: to keep myself accountable, and sharing the books I've read, and to provide a place where you can come to find some really great books. Because honestly, who wants to spend hours searching Amazon book reviews trying to find a good book for vacation?
As for the WHY behind BOOK CLUB on Glitter, Inc. – aside from loving to read – I had been dreaming about putting together a dedicated space just for books here on Glitter, Inc., but I went back and forth, wondering whether or not anyone would really care. But then, I looked back at my years' of site stats, and it turns out, some of your absolute favorite posts are book posts, what I'm reading, and book reviews. Yep, you guys wanted to know what to read! Win, win. Plus, if I was really going for it with this brand new site design, I decided (with the help of my hubby and friends), that creating a space, carved out just for books, was something I totally wanted. Fast forward to today, and I am SO stinkin' excited about BOOK CLUB! (I hope you are too!)
On our brand new book page, you'll find a ton of great books, broken down by categories – Fiction, Historical Fiction, Children's (our favorite books to share and read with our kids), Coffee Table, Cookbooks (the ones I can't stop cooking and baking out of!), Self Improvement, TV Series/Movies, and Young Adult (because I love 'em!) These are the books I've read and loved, and I think you'll love to! Plus, I'm updating constantly. For instance, there are two new books in the last couple of weeks, and I'll be adding several more post-vacation! (For instance, I just got done reading this YA novel – kind of a futuristic Gossip Girl – and it was SO good. Seriously, could not put it down. The full review is on our ALL NEW Book Club page! Just sayin'.)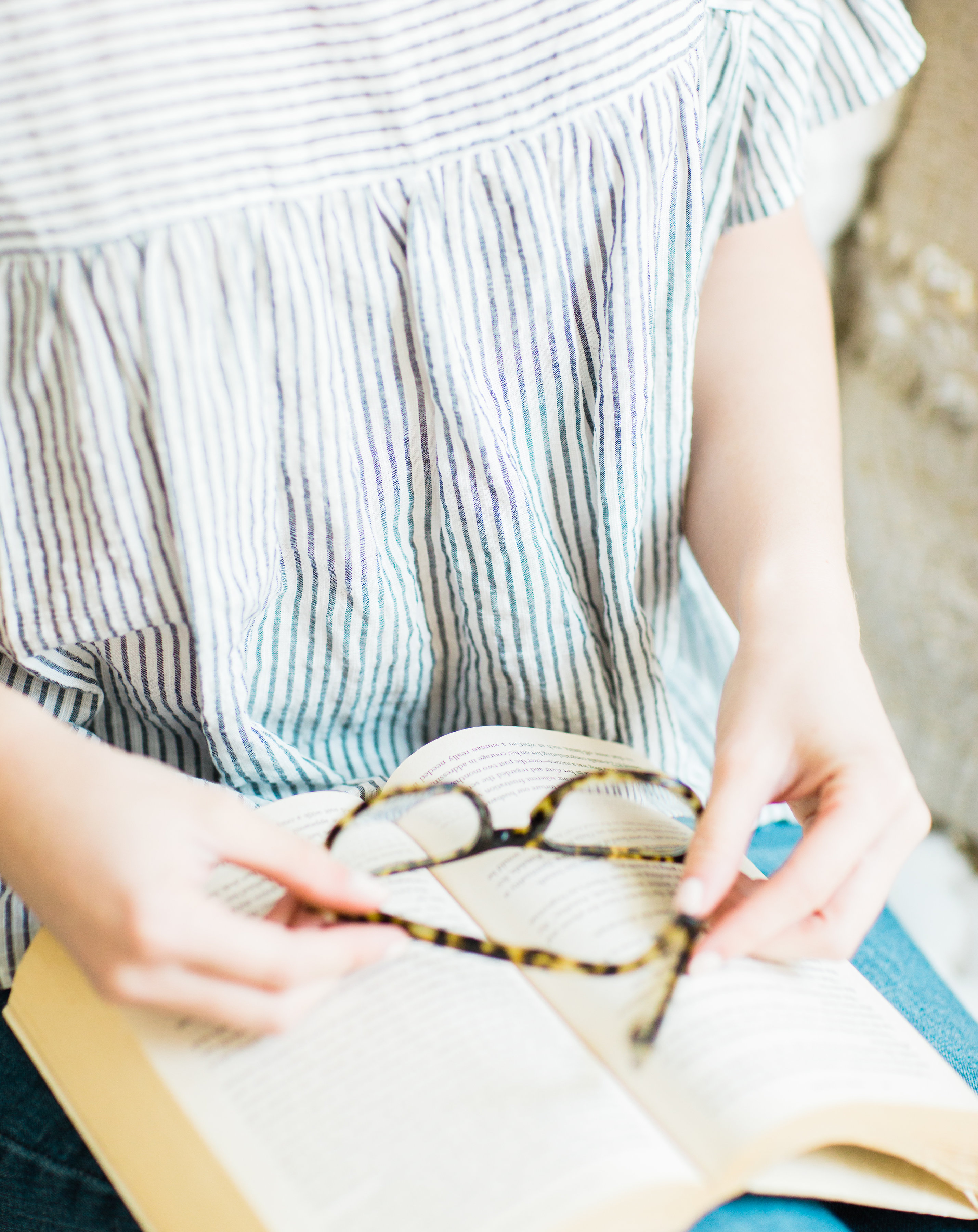 So head on over to the all new Glitter, Inc. BOOK CLUB, add a few books to your wish list, and get to reading!
If you ever read anything on Glitter, Inc.'s reading list, have an awesome book recommendation, or just want to join in on the conversation, just tag me, @glitterinclexi on Instagram, Facebook and Twitter and #GlitterBookClub in your posts. You can also always send me an email! I love chatting books, all day, every day. Happy reading!
Photos by Annie Watts Photography for Glitter, Inc.