It's been a whirlwind few days, so I thought I'd share a little family update, you know, for posterity's sake. Let me know if you're a fan of posts like this, so I can start including more updates.
On Friday I finally went for it, and had my hair dyed sombré. (I am a hair chicken, so this was kind of a big deal.) I think a big move and the fact that I'm leaving a job working as a lawyer in a law office (after six years!) made me feel like going a little crazy with my hair could actually work. My family can't stop giggling over the fact that I think this is dramatic. I told you: hair.chicken.
On Saturday my oh so brilliant husband graduated with an MD/PhD … that's now three doctorates between the two of us, if you're counting. We like school. A lot. I don't know if it was the sheer length of time Mike and I have been together, or that we have such a perfect baby girl now, or if it's some combination of the two, but watching him walk across that stage at commencement was so unbelievably incredible. I felt so full of pride and hope for the future he and I always dreamed of, he always talked about, the crazy long road he's worked so hard to travel. This was one whopping milestone, and in just a couple of weeks, we start on the next chapter: his residency in North Carolina. (You can read all about the Medical Residency Match process and what it means for our family in more detail, here.)
On Sunday I celebrated my very first Mother's Day as Scarlett's mama. I feel so incredibly lucky to have landed in this life and Scar is just a second-by-second reminder of how cool momhood can be.
We had brunch at my parents' house to celebrate my own mom. My mom gave me a delicate pearl necklace that had been my Bubby's and the two of us teared up in true family fashion. My Bubby was one rockstar of a woman, and to have something special to wear close to my heart, well that just felt amazing.
After brunch (and far too many carbs … bagels are my weakness), hubby, Scarlett and I made our way to Miami Beach for a little shopping. We made a pit stop at Laduree, of course, and made friends with a fellow couple and baby. (Isn't it funny how friendly you get when you have a baby? We talk to everyone. Have a kid? Will bond.)
We rounded out our Mother's Day celebrations with Joe's Stone Crab Takeway. THE BEST. We also just started binge-watching Unbreakable Kimmy Schmidt on Netflix and I'm totally obsessed. If you haven't already started the series, you absolutely must.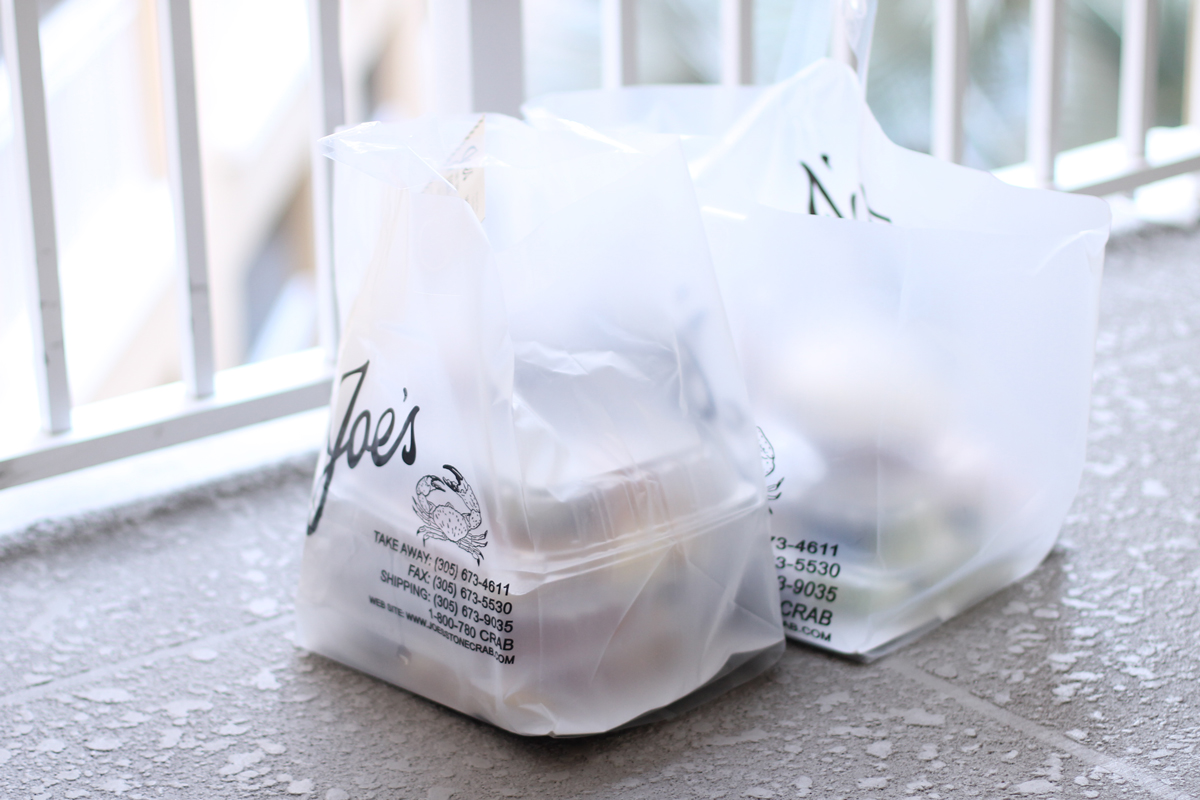 As for packing, procrastination is the name of the game. In years and moves past, I was unbelievably diligent, packing weeks and even months in advance, but having a baby is a total time-suck, and I find myself packing a box, getting distracted by the baby's calls or the ten other baby-related things I have to get done, and I'm lucky if maybe one shelf got packed. This does not bode well for the state of our two-bedroom apartment or the moving truck scheduled to arrive on Friday. Gulp.