Thank you to Toyota for sponsoring this post! This post contains affiliate links, which means that if you click on one of the product links, I'll receive a small commission. Thank you so much for clicking through and helping to support this little blog business of mine. Read more about our site, privacy, and disclosure policies here.
On the search for the perfect family car for your growing family? I'm sharing how we chose our ideal family car, plus an in depth look at and review of the all new Toyota Highlander. #LetsGoPlaces
It's no secret that I research everything before making a big decision; so you can imagine, when it came time to shop for a new family car, all I DID was research, poll friends, scour the parenting groups on Facebook, the list goes on and on. Basically, before choosing our latest family car, I was an encyclopedia of SUV knowledge.
And yes, we went the SUV route, because so long as I can hold my ground, this mama is not budging on her no-minivan stance. (And yeah, I knowwww a minivan is life-changing, but I'm just not there yet. Don't make me do it.) 🙈😂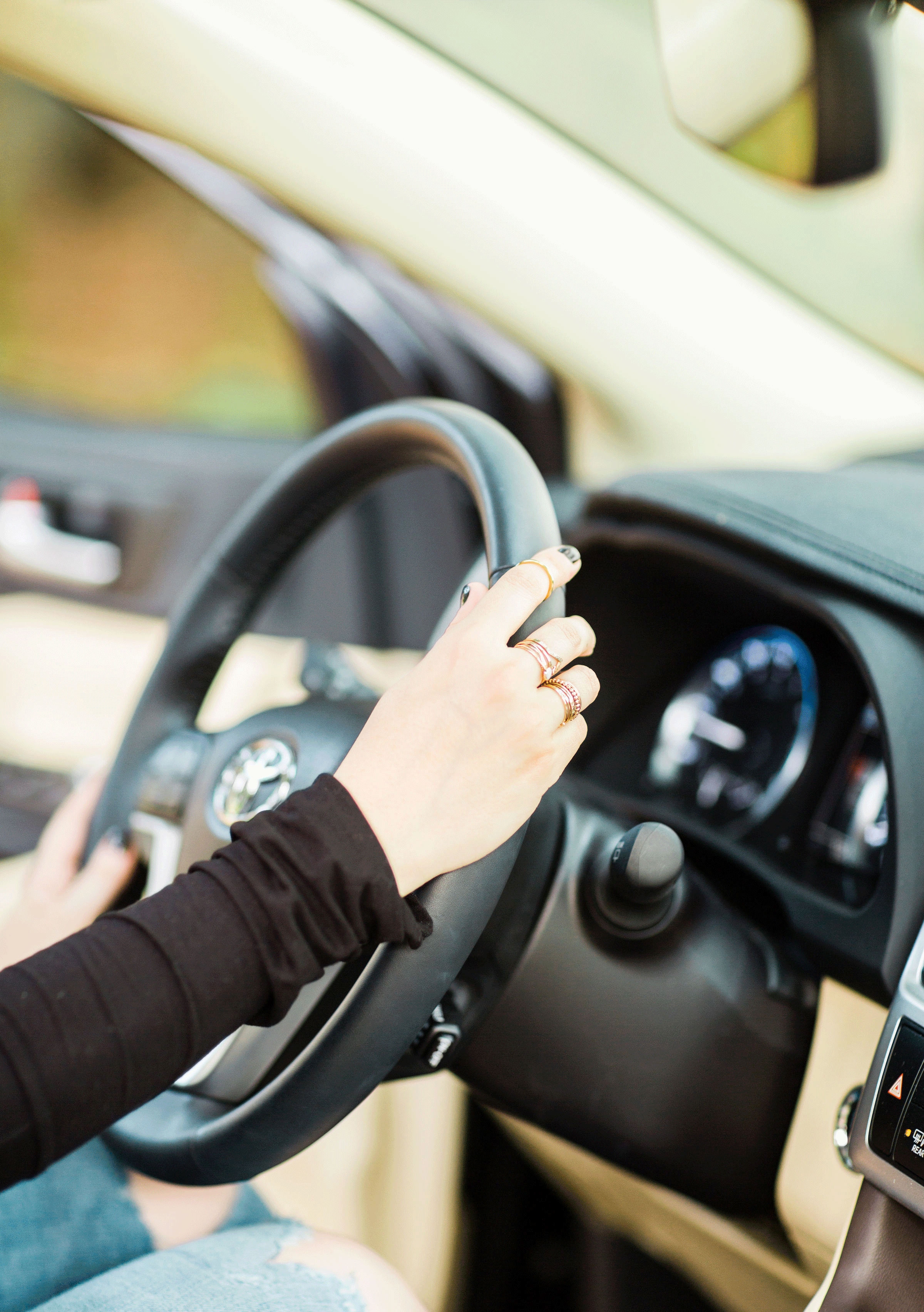 I am SO excited about our new family car, and I hope you find all of this information helpful when choosing your next family SUV!
What We Look For When Choosing the Perfect Family Car
When choosing the perfect family car, we look for a few key things:
Can accommodate a growing family comfortably. (Our last SUV had a middle row bench seat and that made the third row almost inaccessible. I knew for this family car, middle bucket seats were a MUST.)
Doesn't feel "huge" when driving it; i.e., a sleek, stylish design.
Gets decent gas mileage.
A roomy trunk to fit our big double stroller, all of he things I haul around for my styled shoots, plus luggage, a pack 'n play, etc. when we travel.
Leather seats that can easily be wiped down.
Plenty of cupholders. (Seriously, there are never enough in most cars!)
High safety ratings.
Bonus points for a sunroof.
AWD (We travel a lot, especially to Maine, and we wanted something that could handle the mountains, snow, ice, etc.)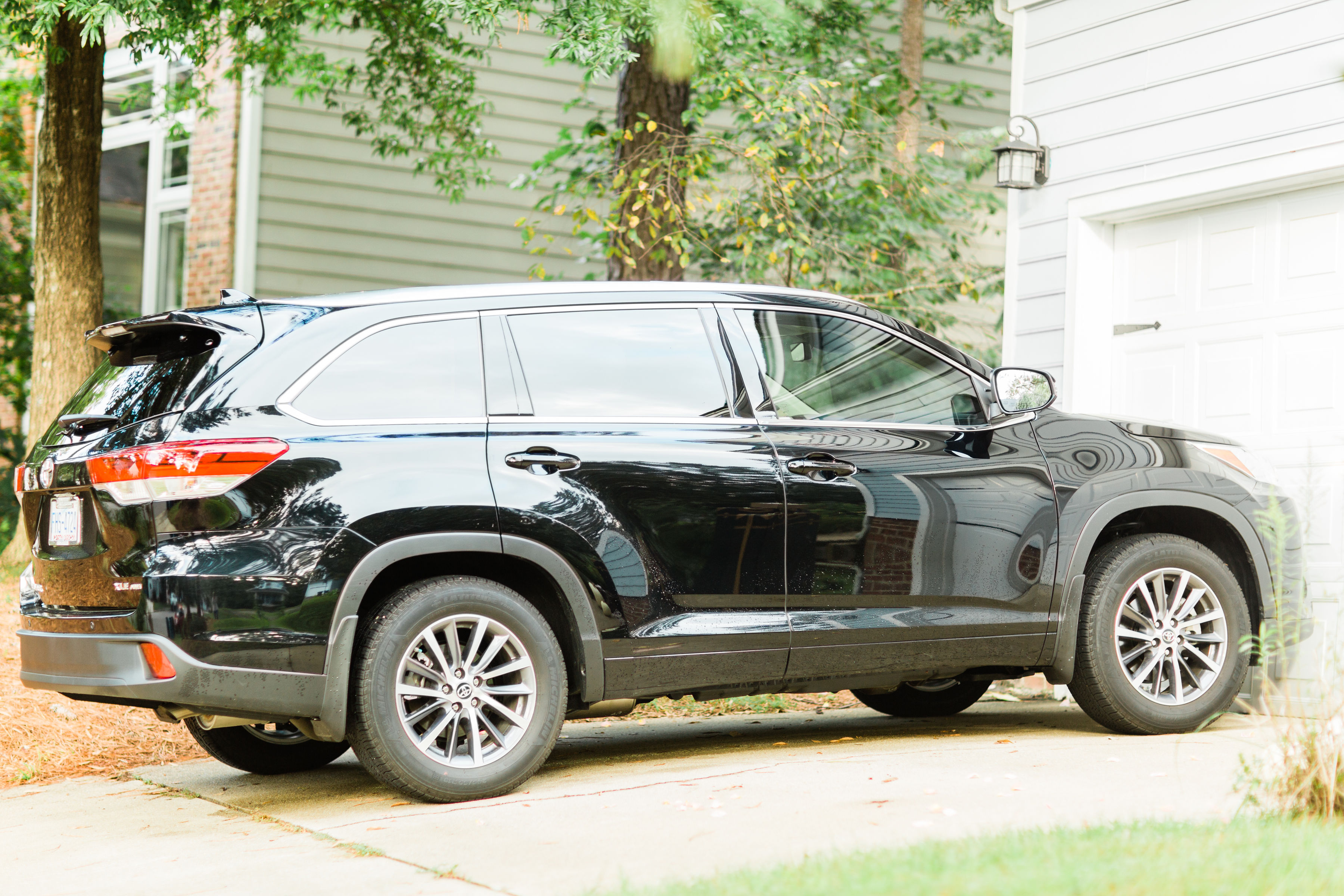 Why a Toyota Highlander is the Perfect Family Car
I was beyond pleasantly surprised to find that Toyota's all new Highlander fit our family and our needs so well. My parents actually leased a Toyota Highlander for me way back when, while I was in law school, and I always loved (and later missed) that car. I assumed that a Toyota Highlander would be out of budget now that we have a family of our own; but turns out, a Toyota Highlander is pretty comparable to most mid-size SUV's out there. Only with Toyota, you're getting an incredible ride, quality, and luxury.
When we took our first test drive in the new 2018 Toyota Highlander this summer, I was tickled by how "fancy" the car felt. I kept pinching myself, and asking hubby if we could really swing this. Now that we've leased the Toyota Highlander, and I've been driving it for a couple of months, I wanted to share why a Toyota Highlander turned out to be the perfect family car for us, and just what it is I love about this sleek SUV.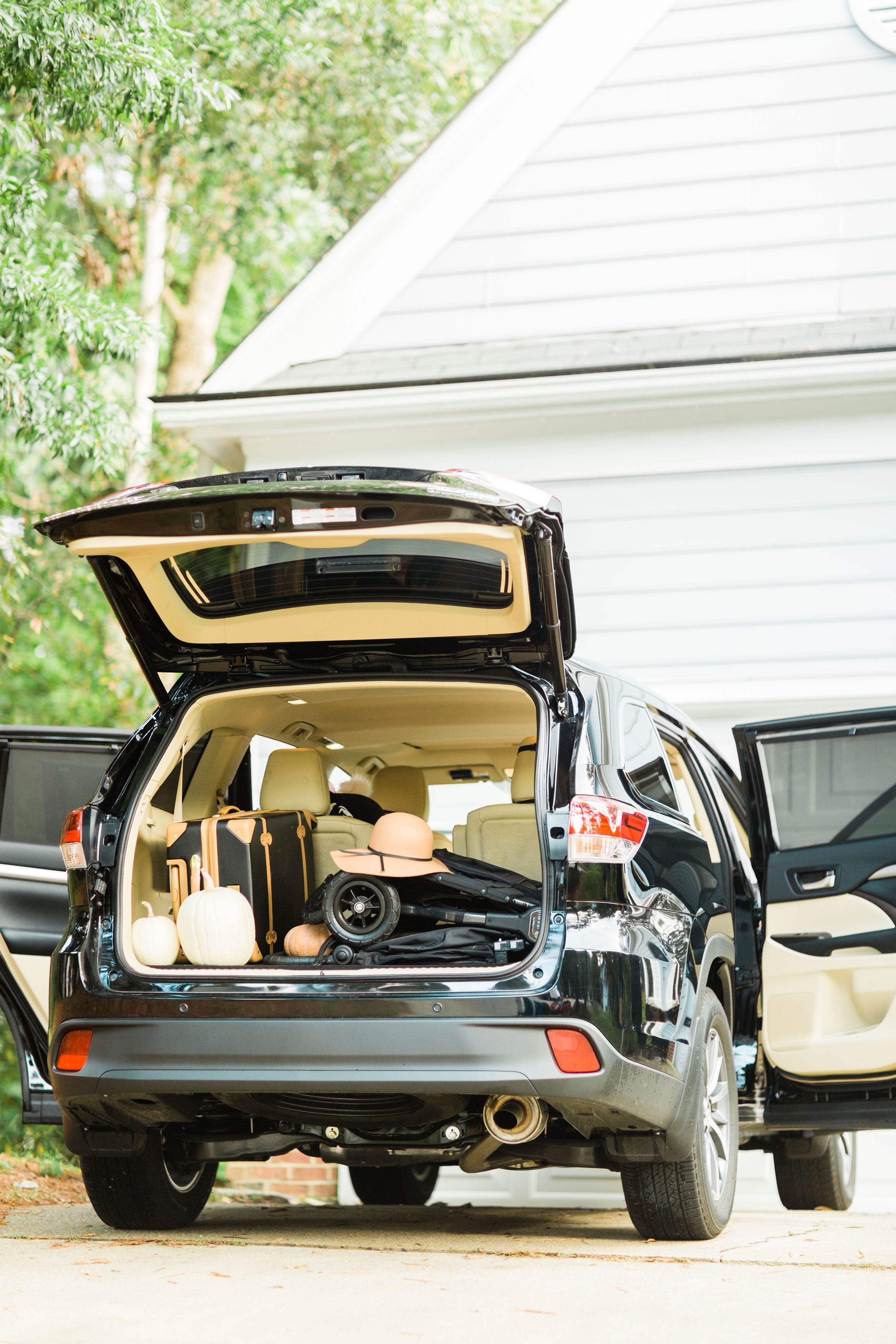 Our favorite features of the 2018 Toyota Highlander:
Ranked #1 in Midsize SUVs by U.S. News & World Report.
Has an upscale interior and exterior. If you go with leather, it's extremely high quality and feels really soft. It alls cleans really well.
Extremely comfortable, smooth, and quiet ride (This SUV drives like a dream. We've had several SUV's now, and none drove as smooth as our Highlander. My husband, who loves cars, is obsessed with driving it.)
Smart Key System with Push Button Start, plus proximity key entry.
Lane Keep Assist, lane departure warning, and a standard pre-collision system which includes forward collision warning, automatic emergency braking, and pedestrian detection. (I love that driver assistance and advanced safety features come as standard in all Toyotas.)
Backup Camera (A backup camera is an amazing thing!)
Entune system of apps with touch-screen. (I love that I was able to sync up my iPhone – plus my husband's – via Bluetooth. We listen to Spotify, I can take phone calls, ask for directions using voice recognition, etc.; all totally hands-free. The SUV also comes standard with five USB ports, and the cords to plug in your devices come with the car!
A navigation system. I use the in-dash map for EVERYTHING (#nosenseofdirection), and i also love that the directions also show up on the panel behind the steering wheel so I can quickly reference them.
tri-zone automatic climate control (So everyone is comfortable!)
Built-in sunshades. Seriously, where have these been all my life? The back row has the benefit of windows with built in sunshades and we keep those windows shaded at all times for the girls. No more flimsy sunshades that never seem to stay on. The girls are thrilled and so am I.
Seats up to eight people. You can choose between second-row captain's chairs (Yay!) or a full bench seat. The middle row or captain's chairs slide for easier access to the back.
If you have kids in car seats – both of our girls are in car seats – Highlanders come standard with two complete sets of LATCH child-seat connectors in its second row. They are extremely easy to use, which can't be said of all cars/SUV's. There's a top tether anchor for the middle seat (if you have the bench) and another tether anchor for the third-row middle seat as well.
Heated and ventilated seats (So great in winter!)
A huge trunk. Because we really only utilize the two captain's chairs day-to-day, we keep the last row folded and have plenty of room in the trunk.
A pretty awesome panoramic moonroof.
V6 Engine
Good gas mileage for an SUV, plus stop-start function for improved fuel economy. (There is also a Hybrid Highlander option available.)
Earned a five-star overall rating from the National Highway Traffic Safety Administration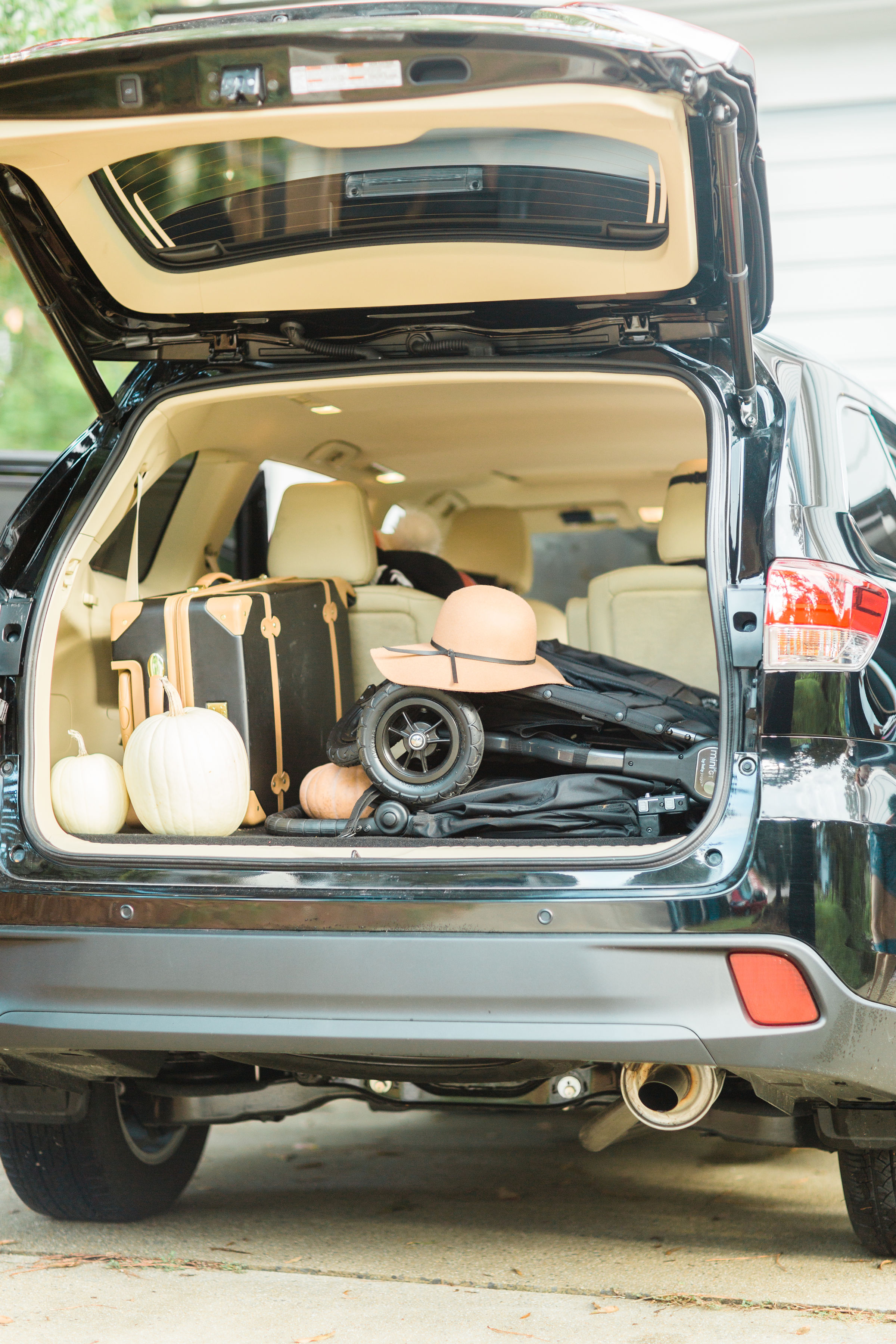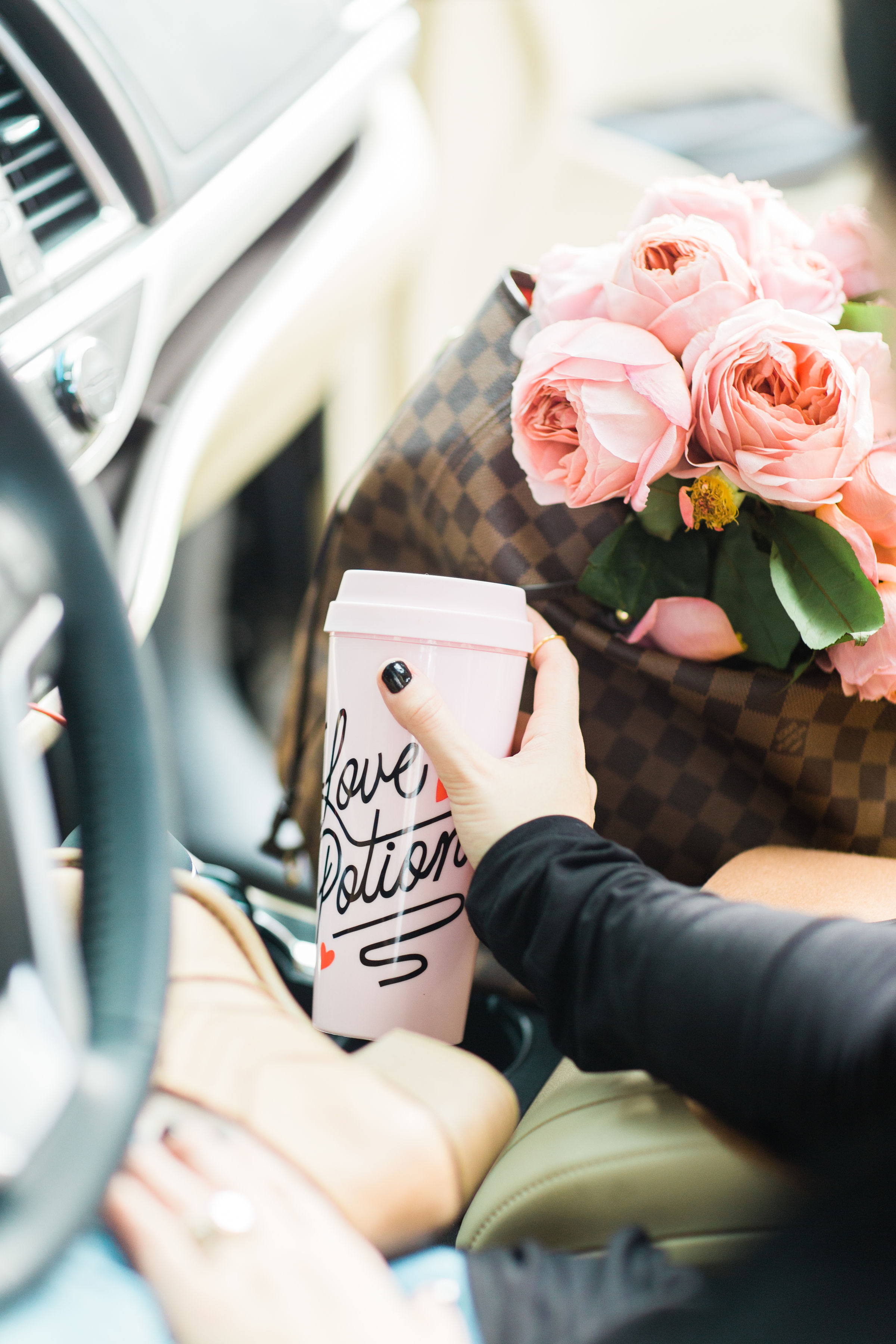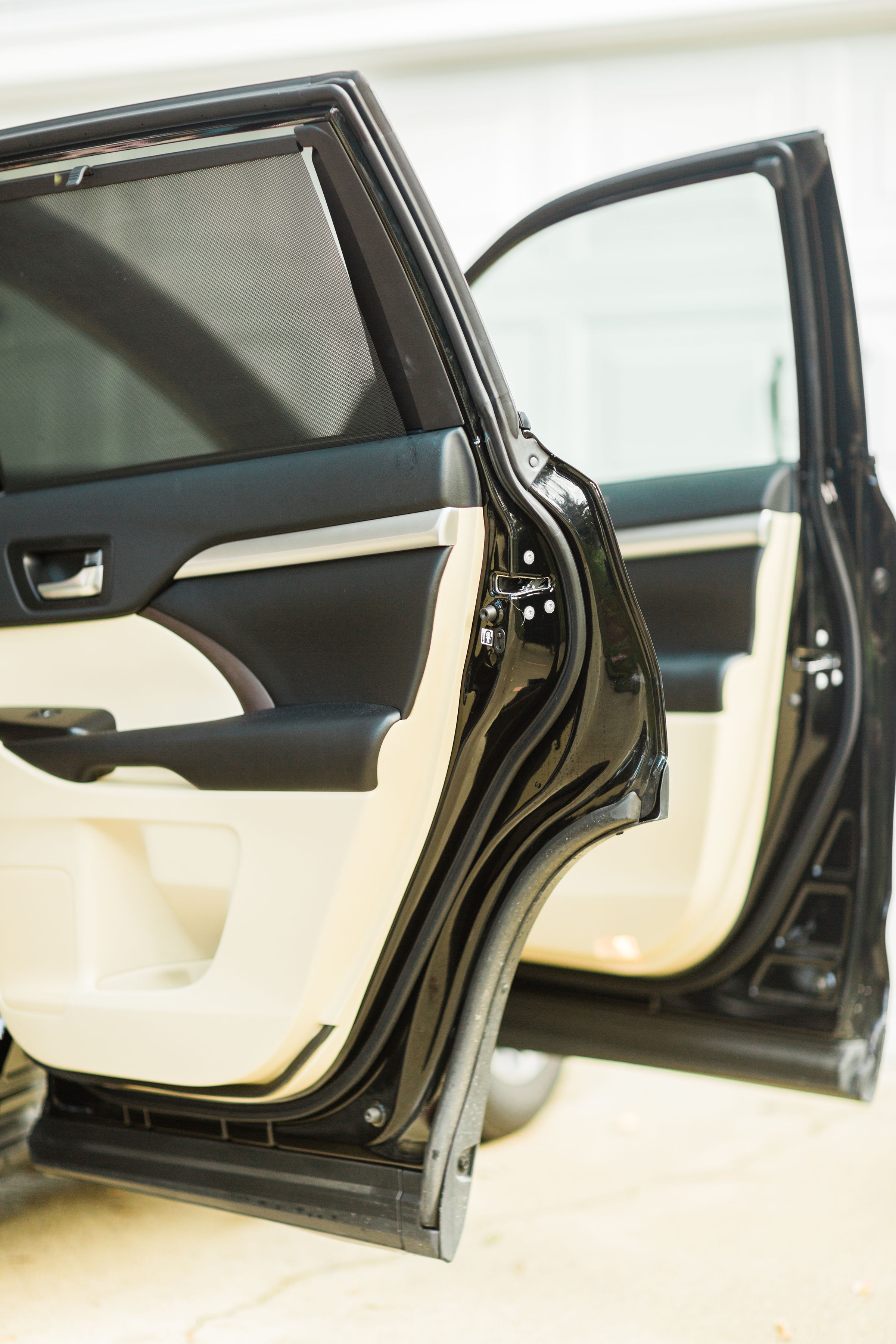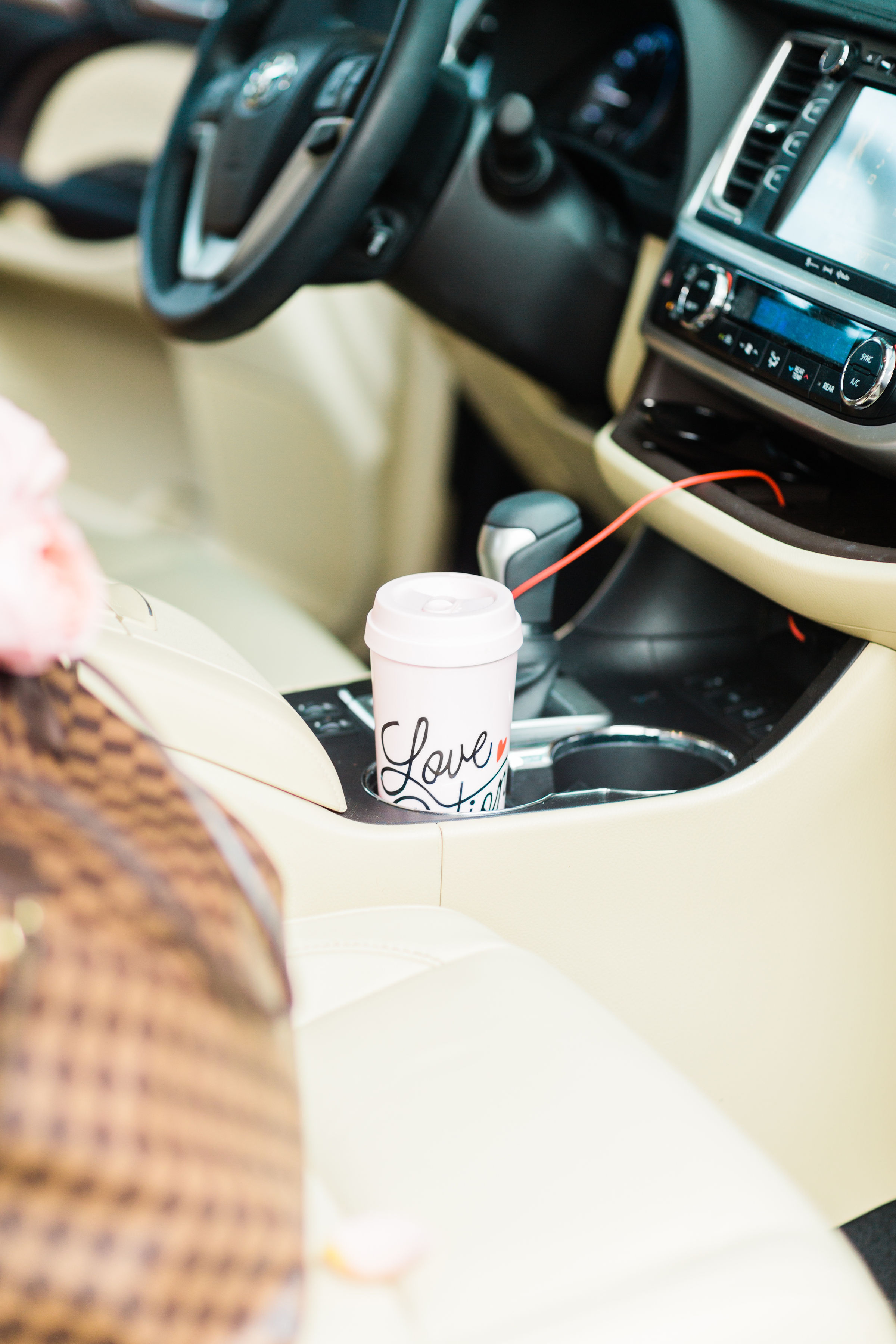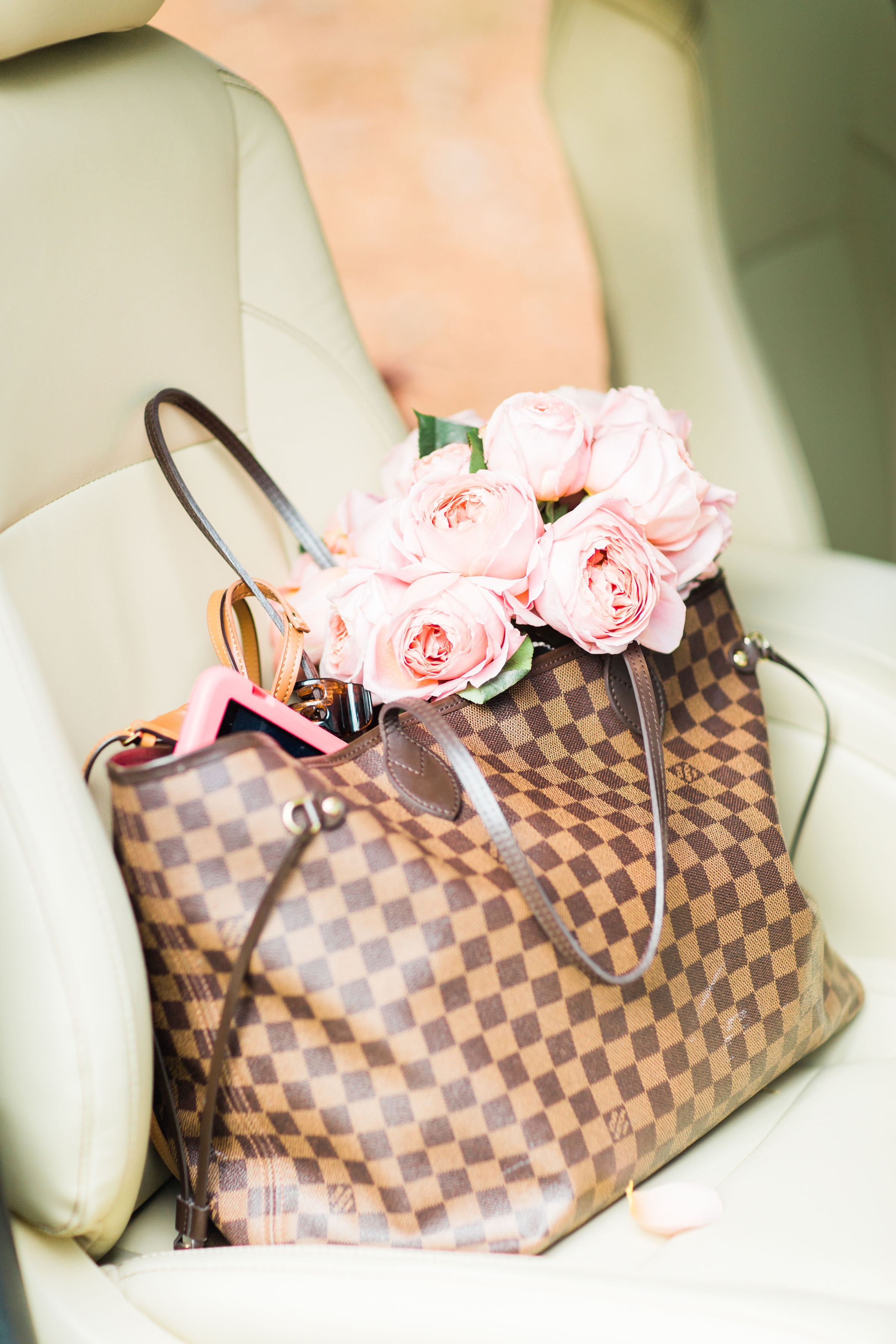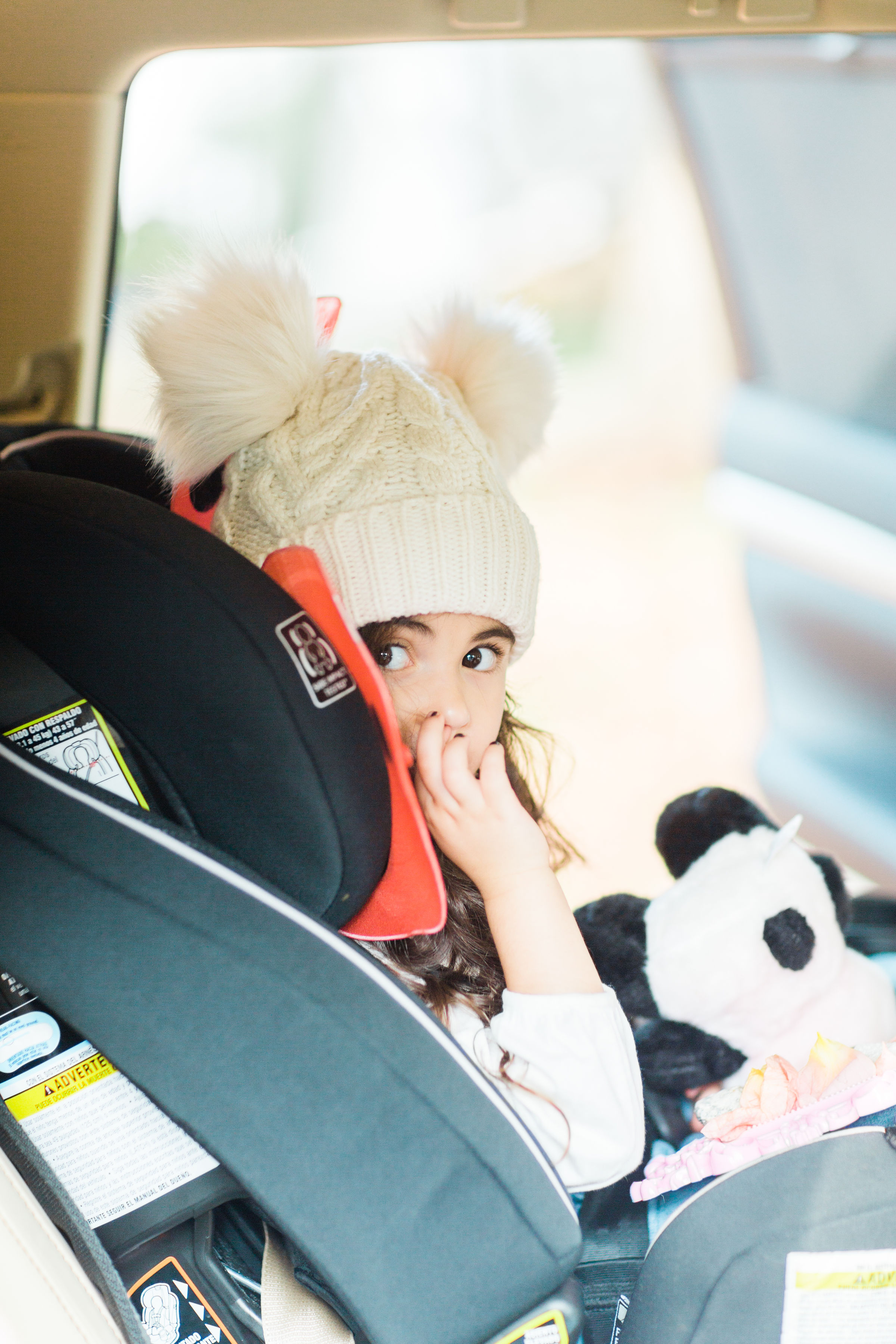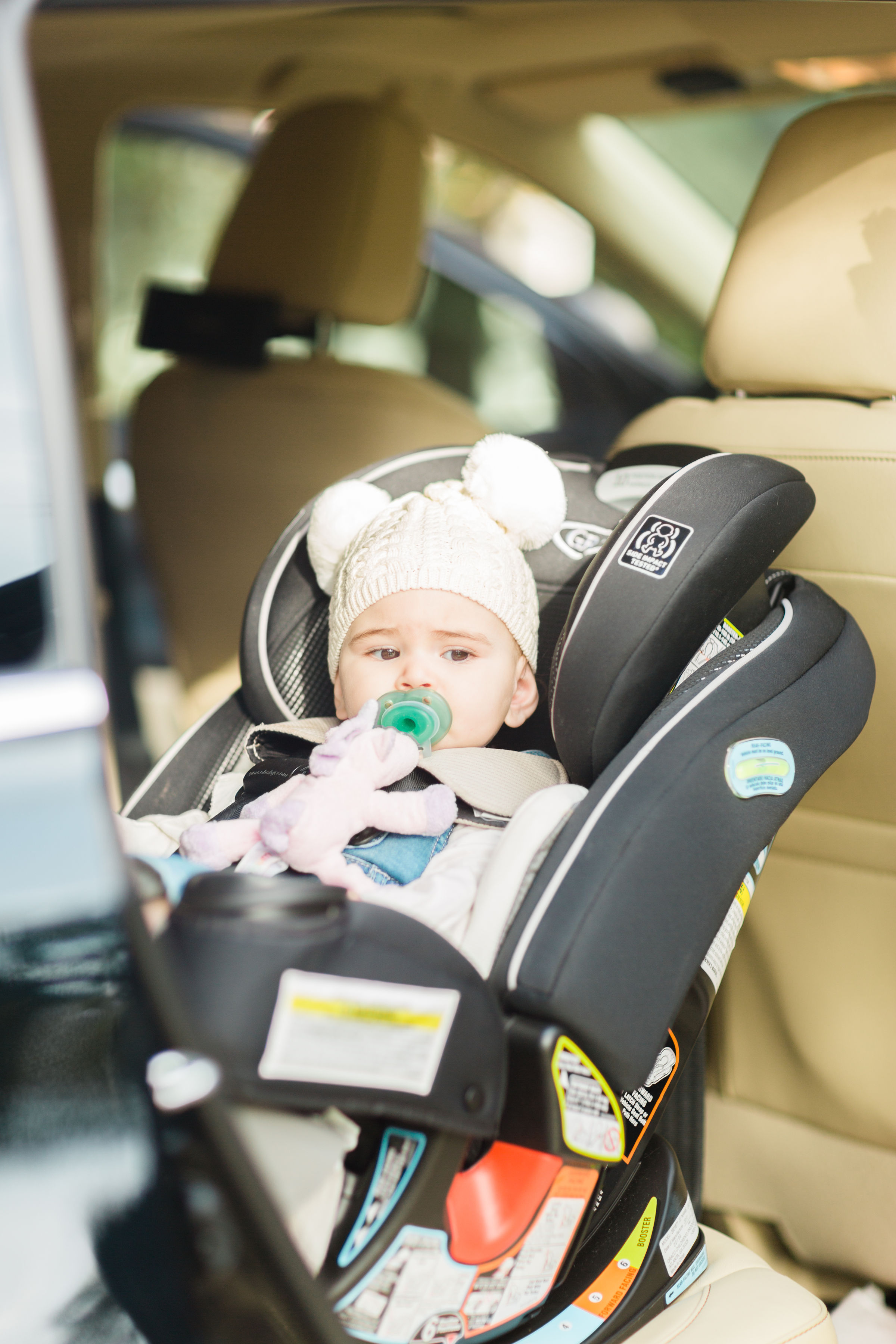 Driving with such precious cargo means safety seriously matters for us. So happy we wound up with Toyota!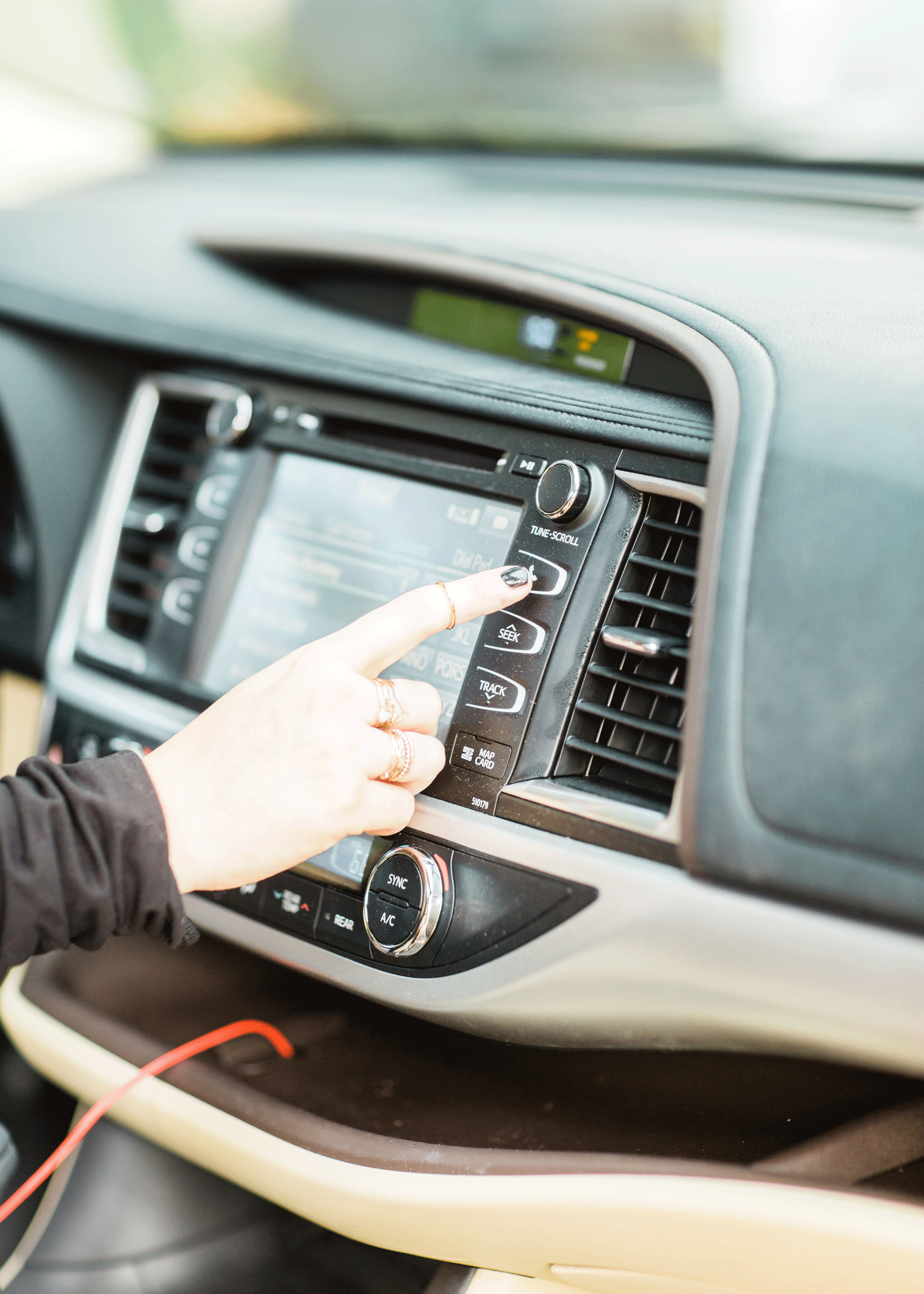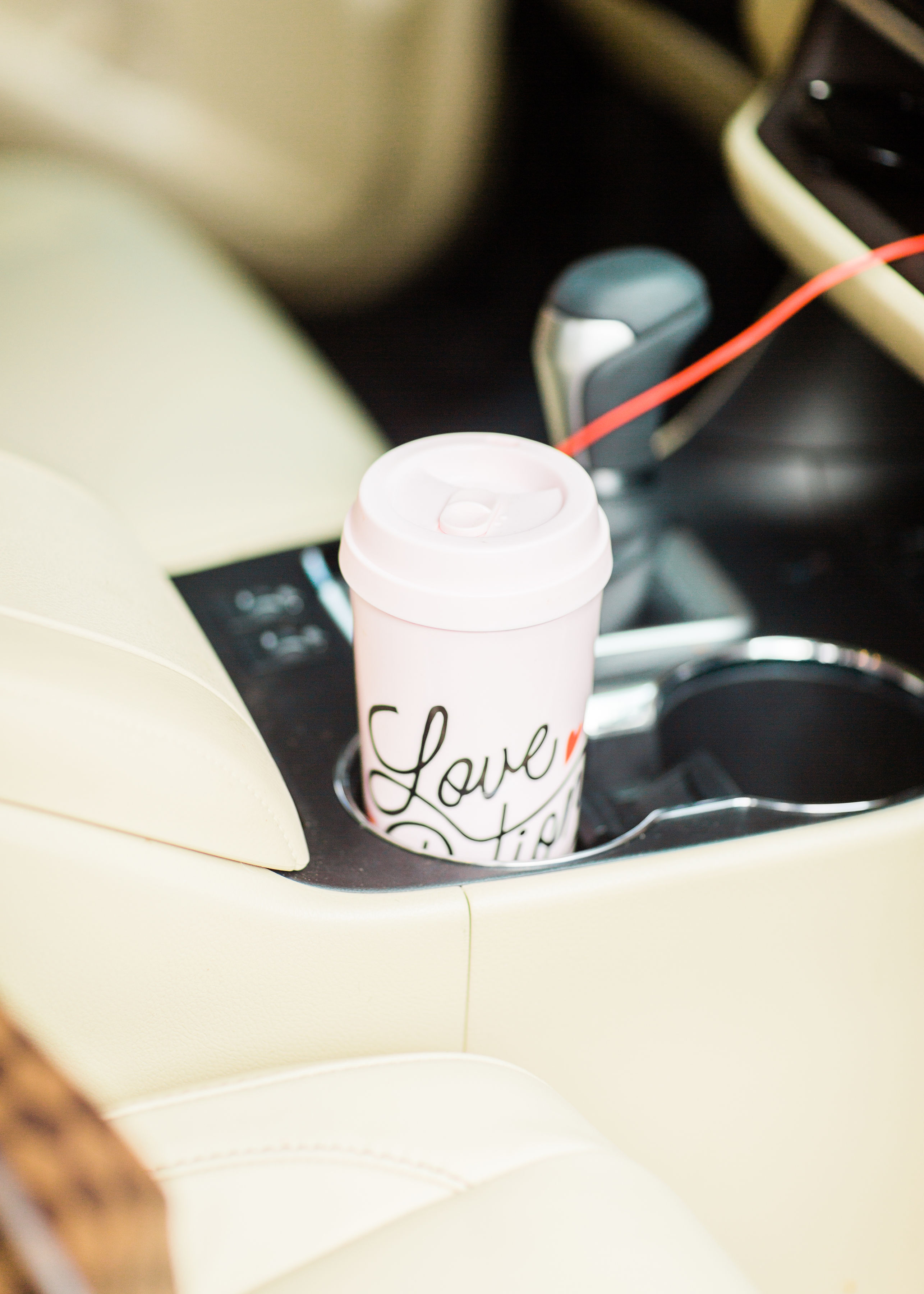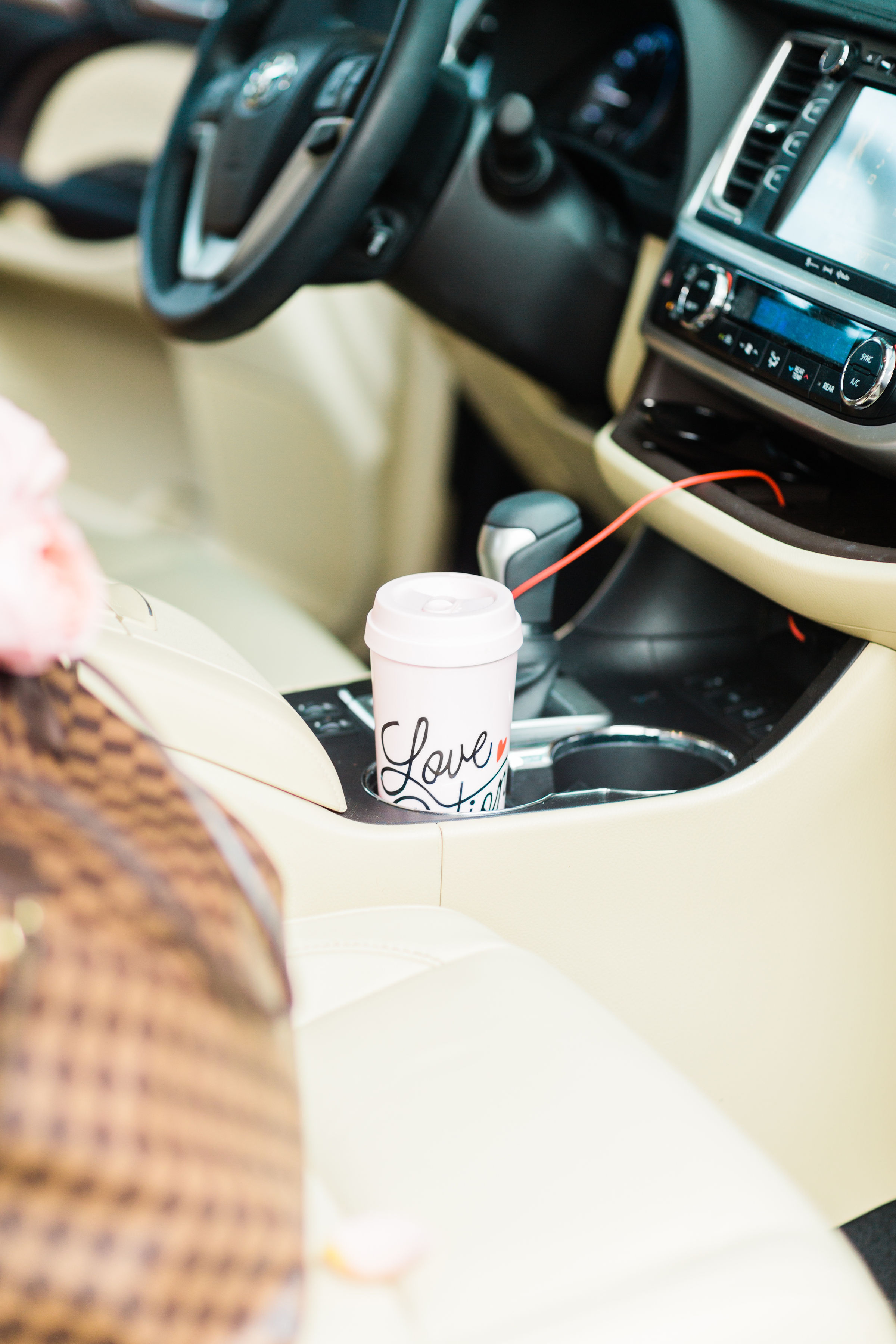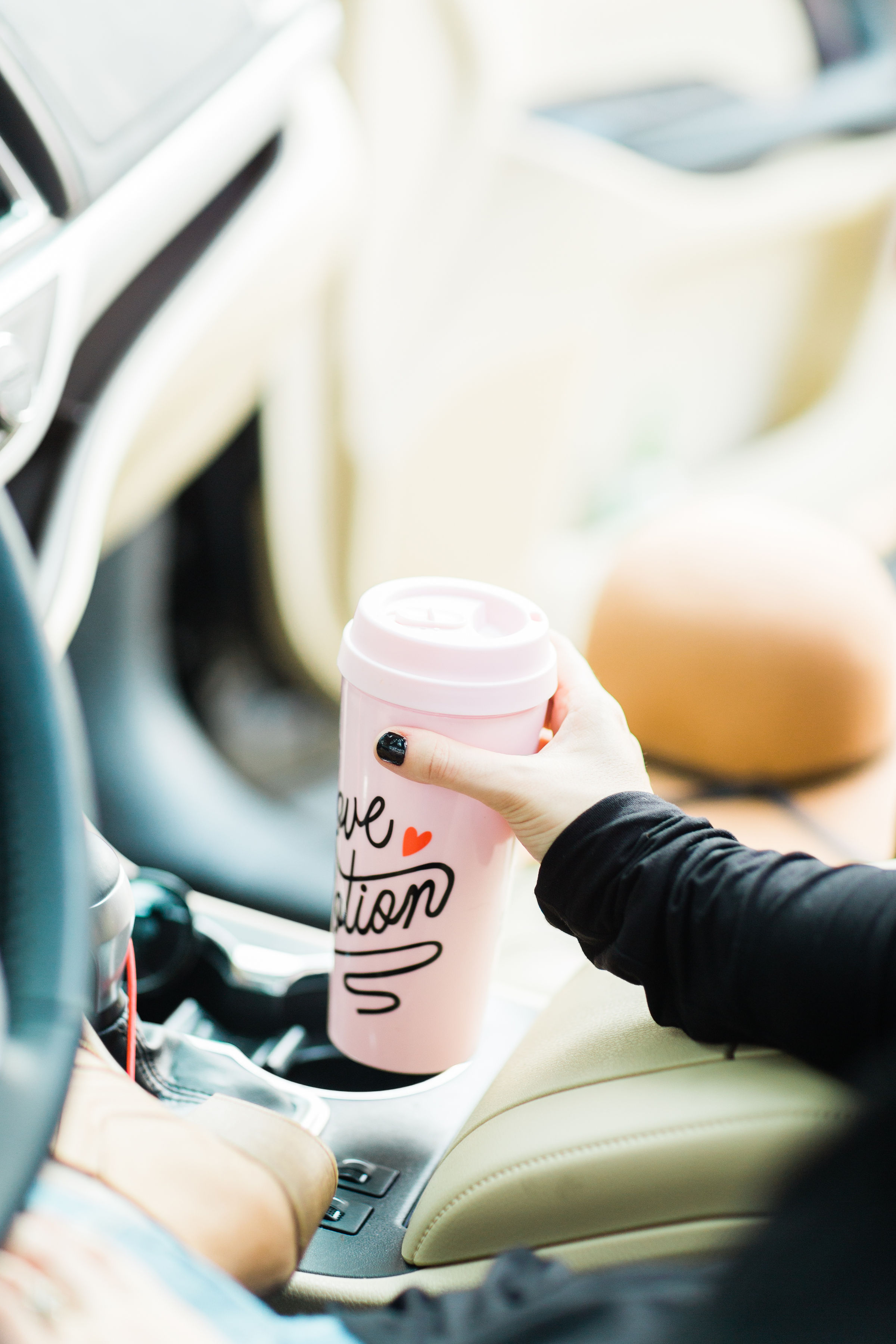 NOTE: We leased our Toyota Highlander from Mark Jacobson Toyota here in Durham and I just have to add that they were totally and completely amazing to work with. Typically, I loathe going to car dealerships because I always feel overwhelmed and somehow taken advantage of; but that was entirely not the case here. Never have I felt so comfortable making a big purchase. Luke, Doug, and Edwin were all so unbelievably helpful and kind, and Edwin might just be our new family BFF. Everyone at Mark Jacobson Toyota went above and beyond, and I'm pretty sure I'll use that experience as the bar for comparison when buying and/or leasing cars well into the future.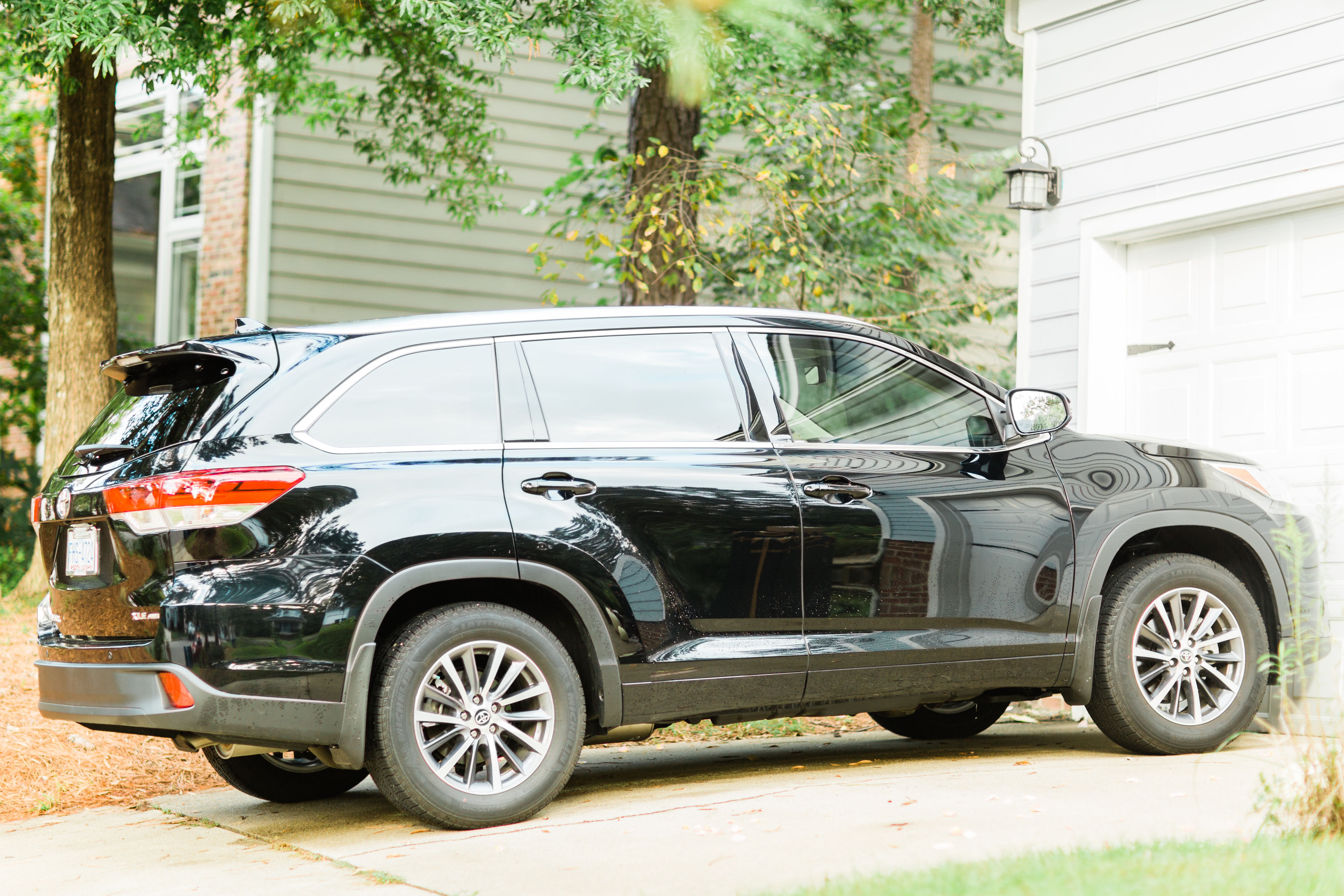 If you're looking for an extremely safe, secure, and comfortable midsize SUV, with a high end feel, for your family, the Toyota Highlander is the perfect choice!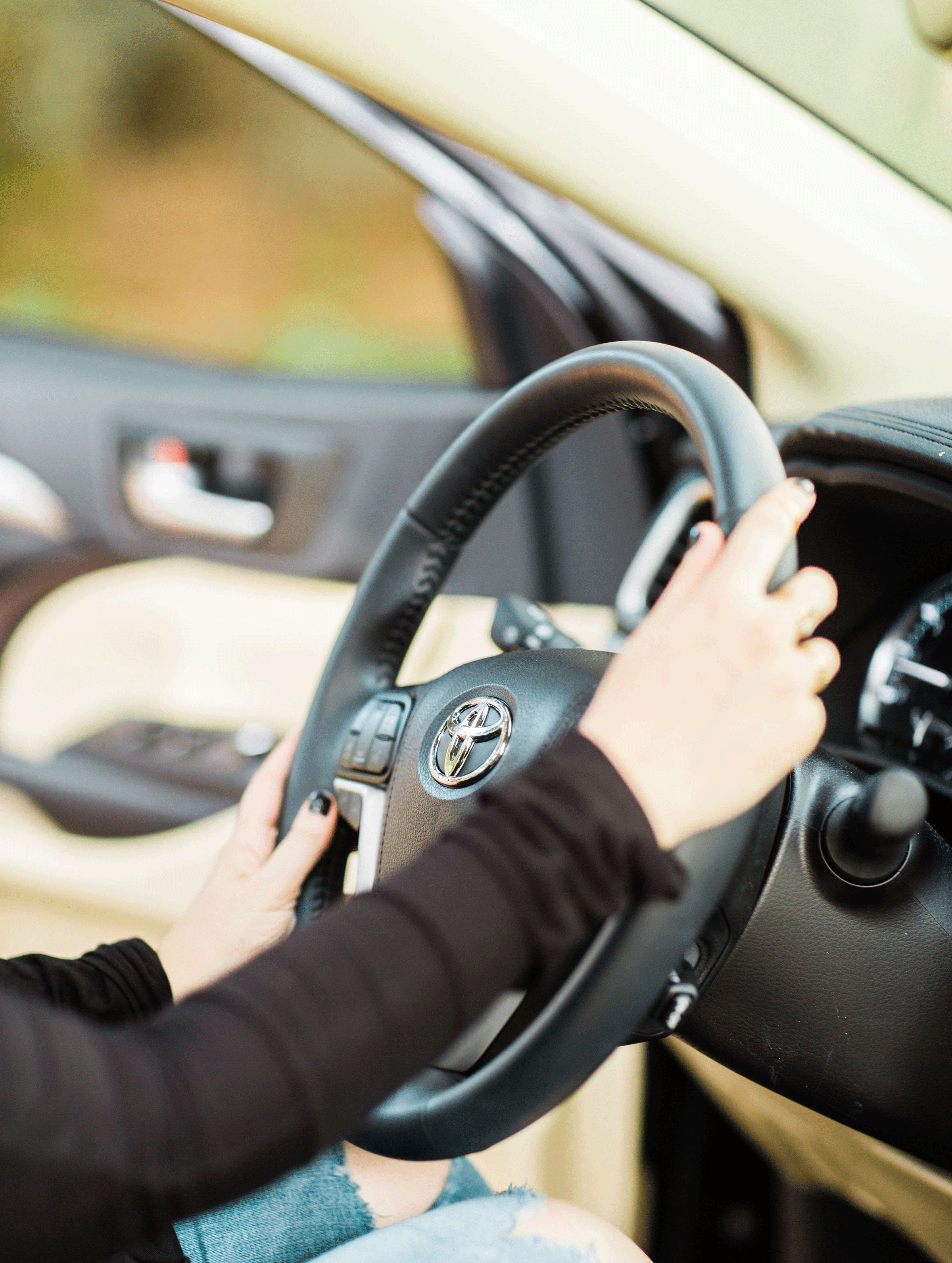 SHOP THE FAMILY CAR POST | CLICK LEFT & RIGHT ARROWS TO EXPLORE
Photos by Annie Timmons Photography for Glitter, Inc.