This post is sponsored by Mirum Shopper. All opinions are my own. Thank YOU for supporting the sponsors who help to make Glitter, Inc. possible.
Sometimes I can't believe how quickly the years have flown by with hubby. We've been together for more than a dozen years, and married more than six, and honestly, I still look at him all googly-eyed the way I did when we first met back in high school. (You can read more about our nerdy love story here.) Nowadays, "busy" is just our day-to-day reality, and sometimes we have to remember to slow it down and celebrate the little things. Small anniversaries, work achievements, basically anything awesome that Scarlett does; they're all reasons to celebrate. It's rare that we can arrange an actual date night on the town, complete with babysitter and reservations (that's for really special occasions, ha), but we do try to celebrate at home in small ways.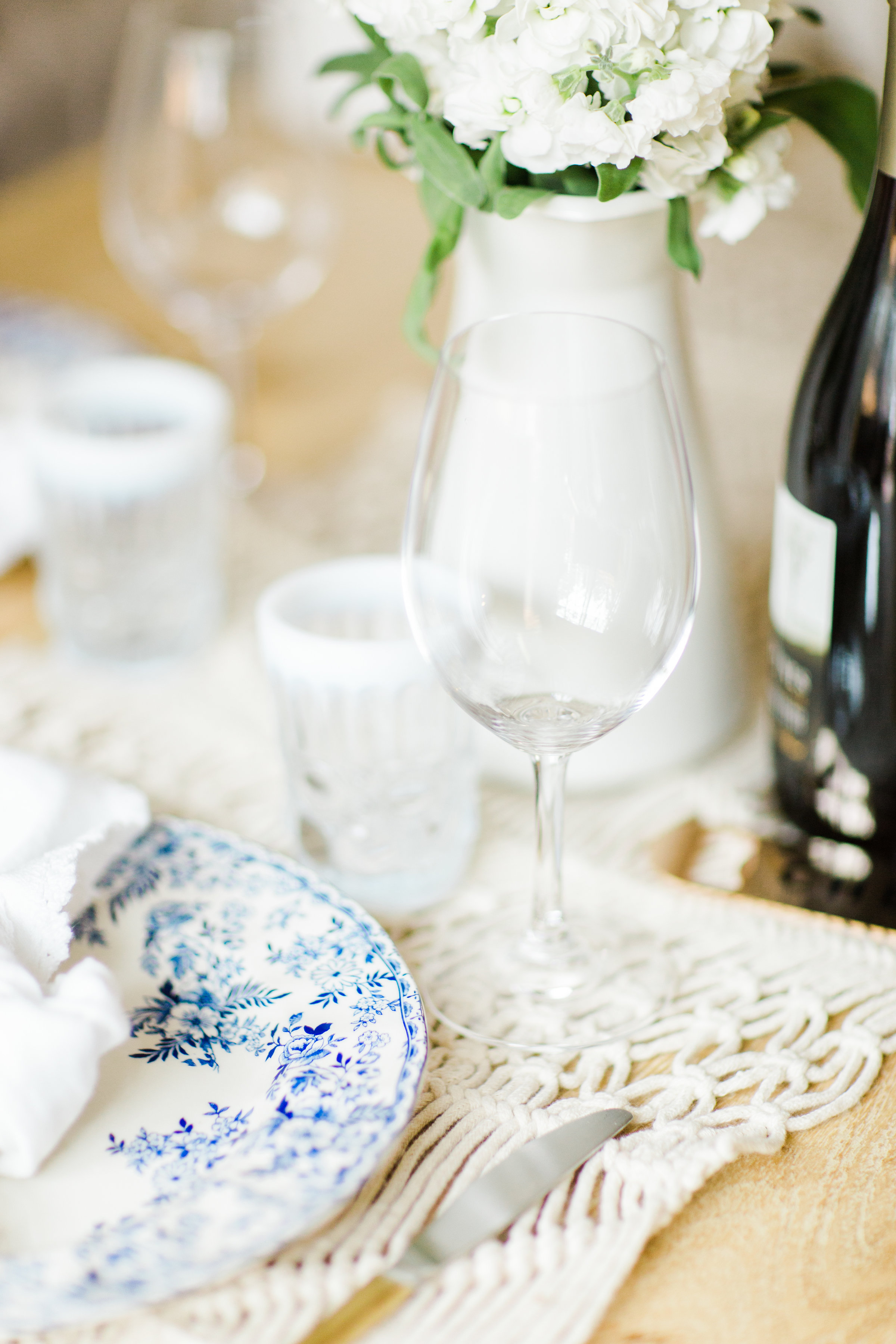 So when Walmart asked us to test out Bertolli's Meals for Two (and family size Bertolli), we were happy for any venture into an easy and romantic dinner.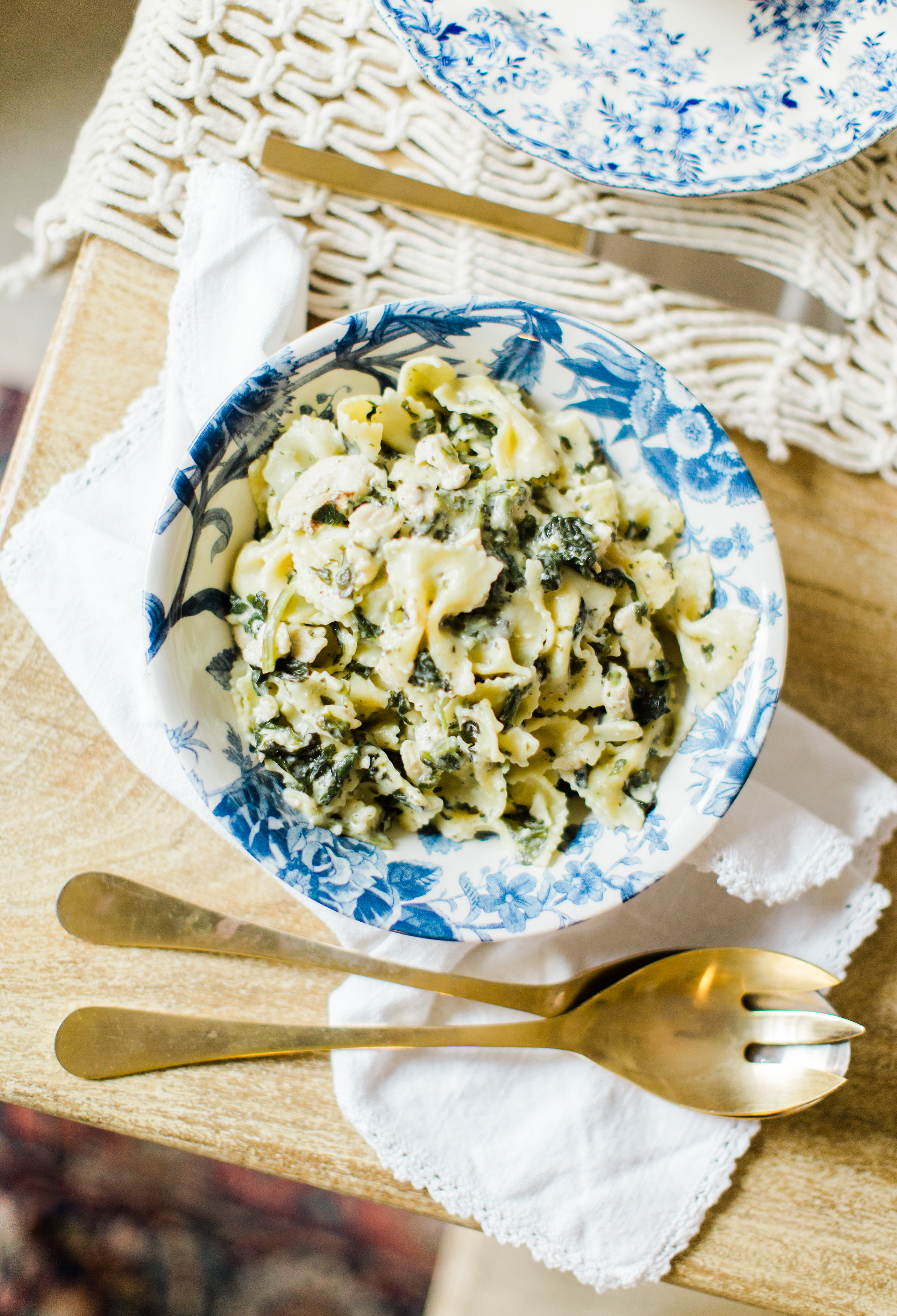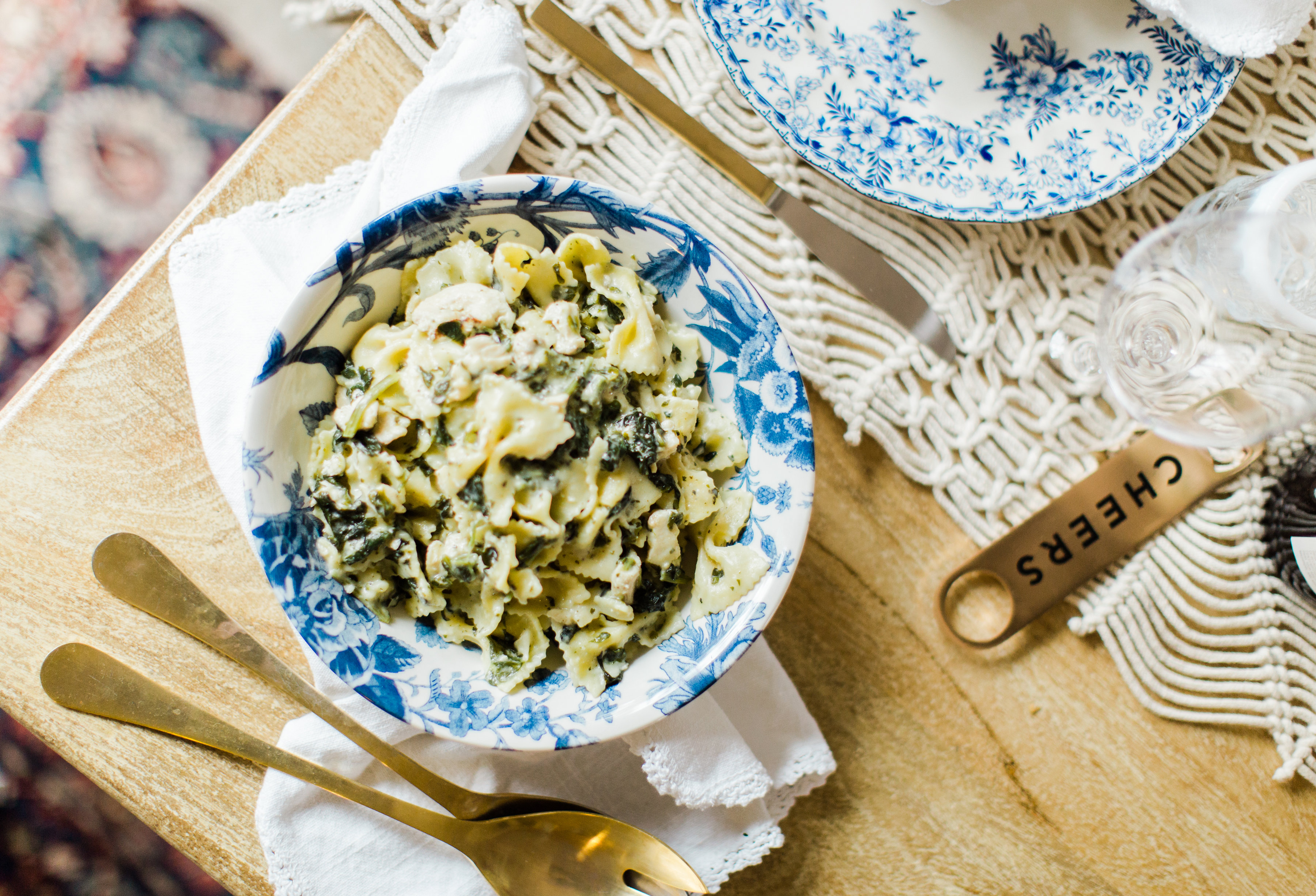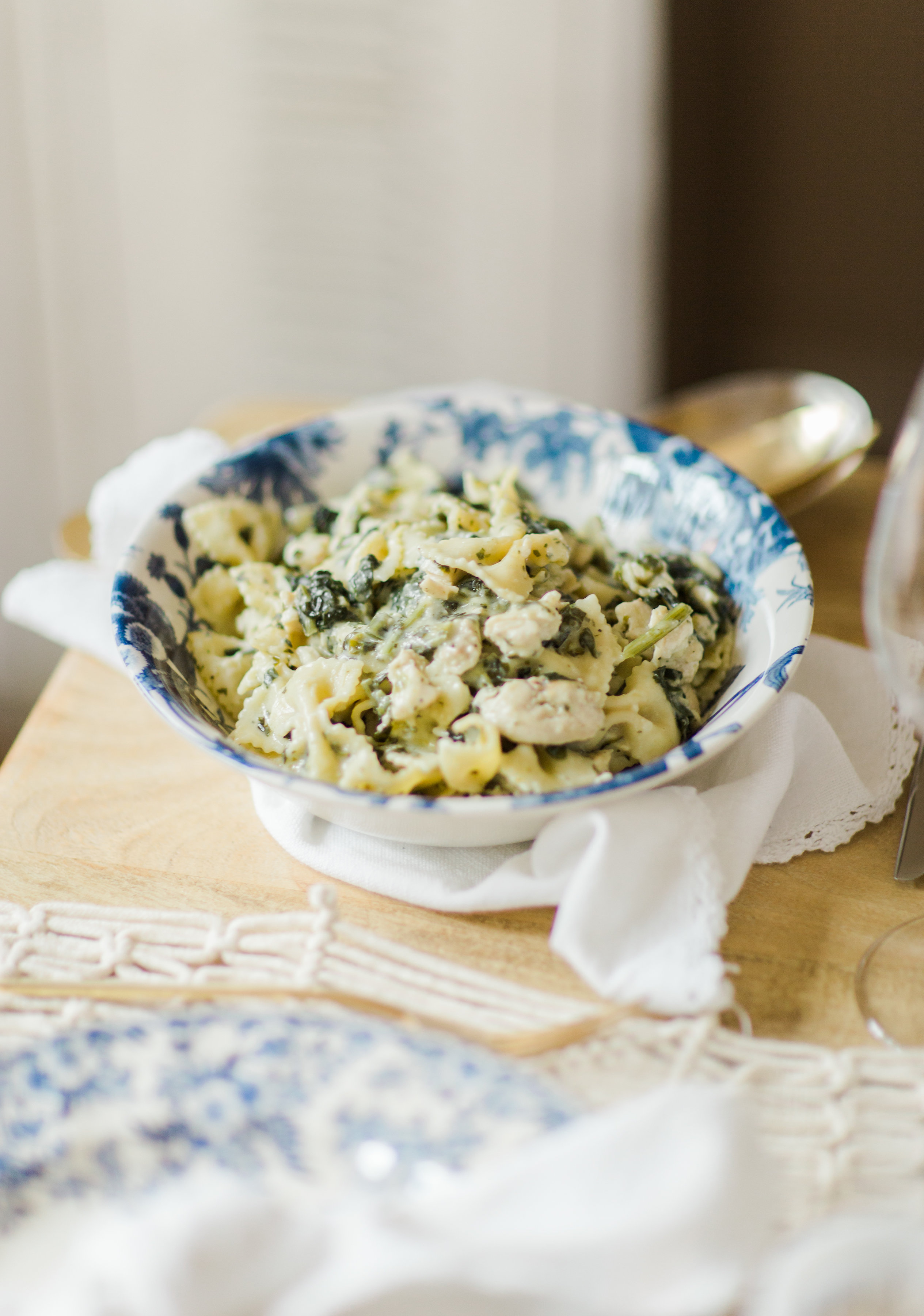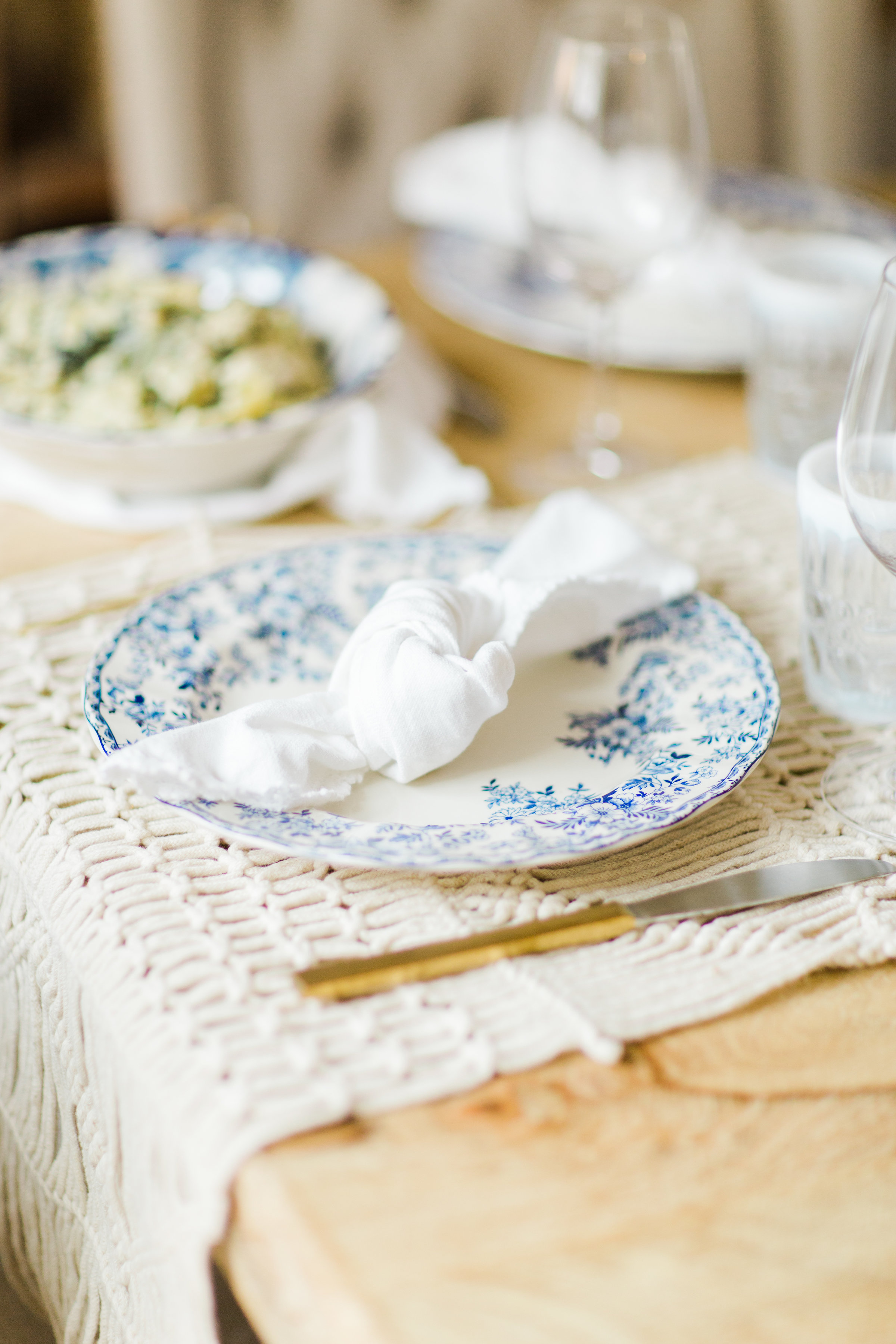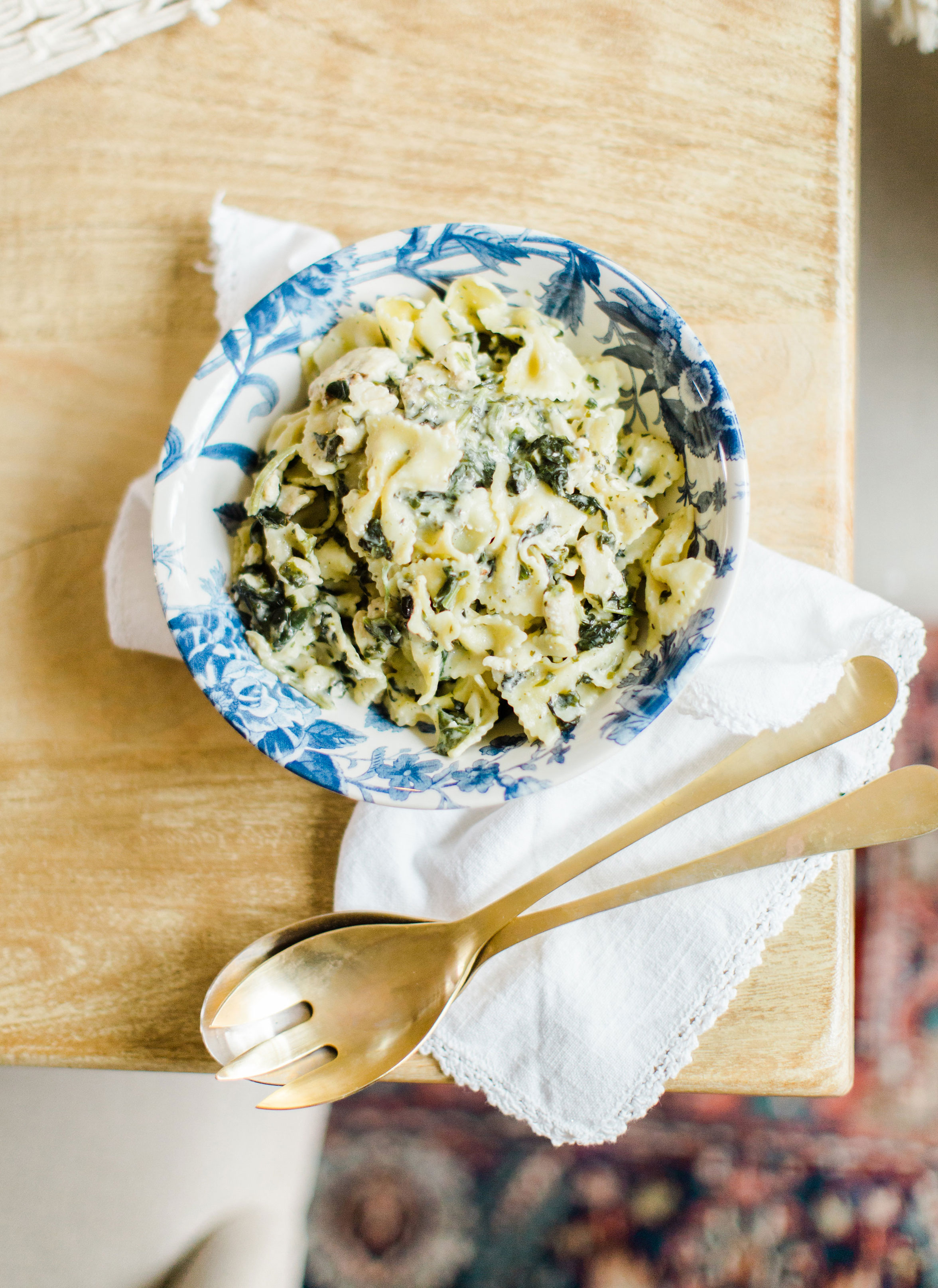 Truth is, I'm a total novice at frozen meals, but lately, the busier we get, the more hubby and I keep talking about easier meal solutions that won't eat up so much of my time trying to prepare. I'm a big believer in a hot dinner served up every night, but I'm also all about saving myself a little stress. Walmart has a huge display of amazing meals from Bertolli and P.F. Chang's so you can stock up and always have a simple dinner on hand for impromptu celebrations.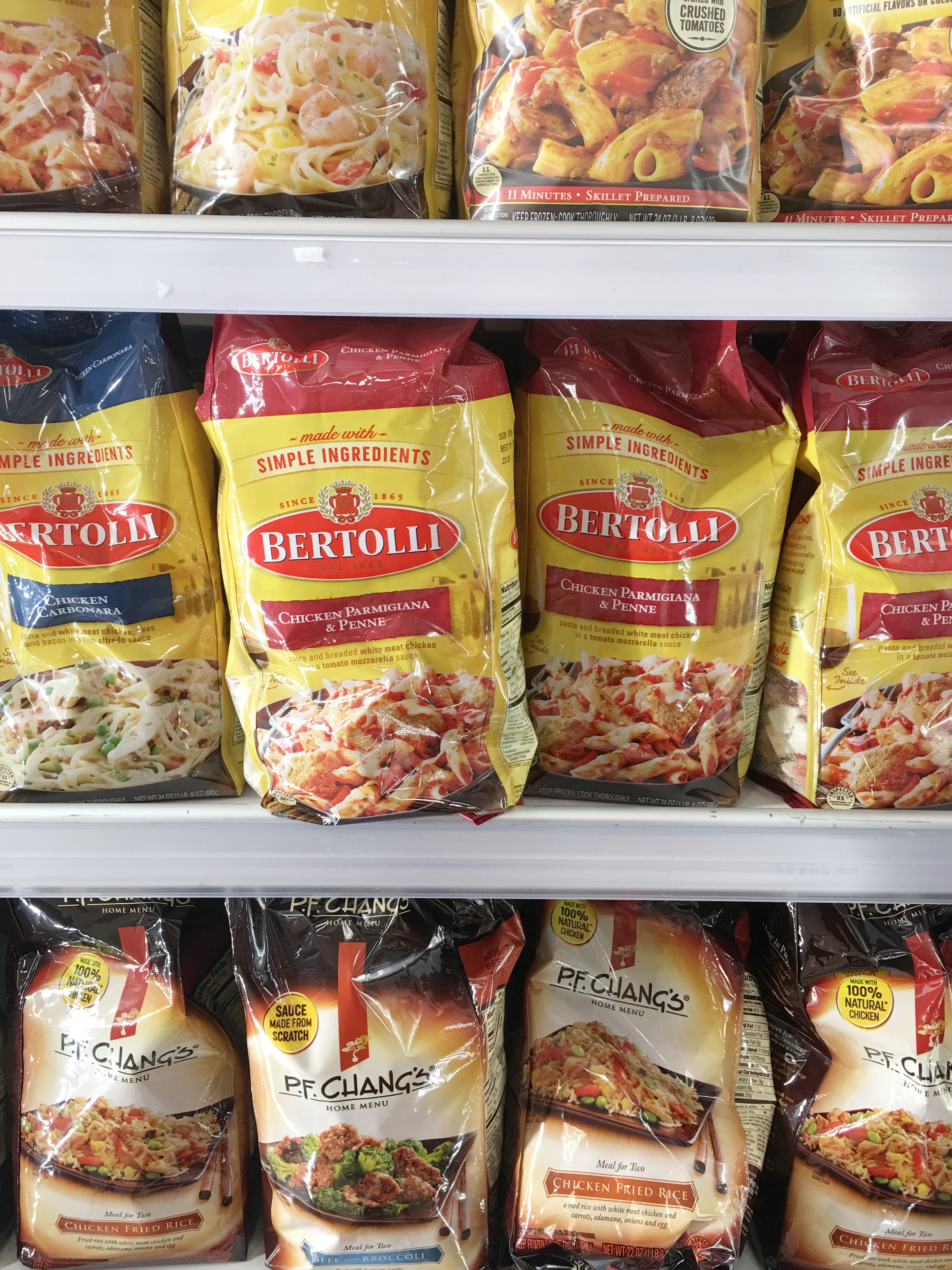 We tried out Bertolli Frozen Chicken Florentine and honestly, I could not have been more surprised by how good the meal was. Bertolli's version of the classic Italian favorite, the farfalle pasta cooks up al dente, the grilled white meat chicken and tender spinach are in a really delicate sauce made with white wine and Parmesan and Romano cheeses, and all you have to do is throw the contents into a pan and heat. I think I always thought that if I didn't spend hours buying the groceries and then working away at it in the kitchen, how could it taste fresh? But it totally was and did!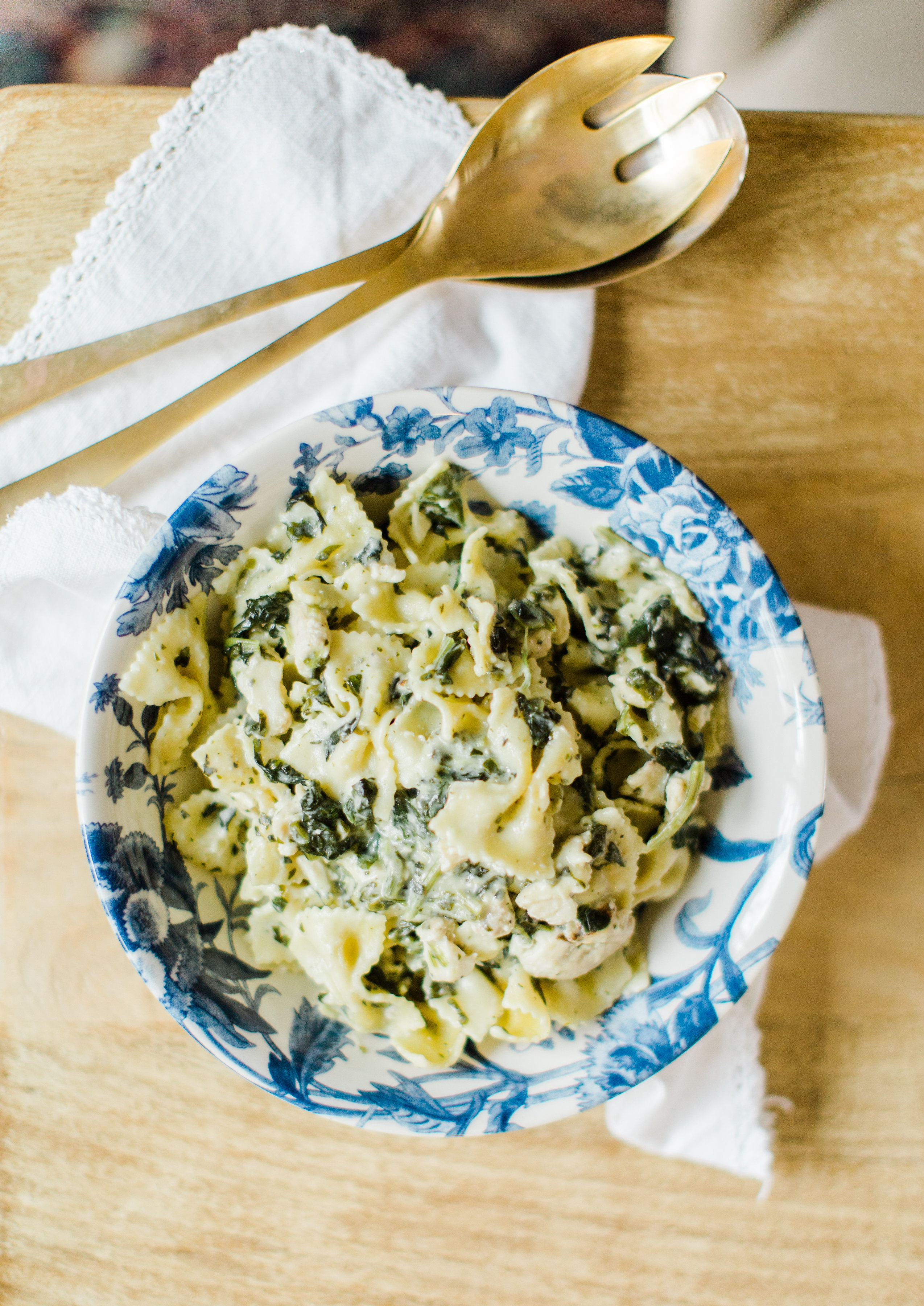 The funniest part is that as I was stirring it on the stove and my photographer, Annie, was setting up to shoot for this post, she actually told me that the chicken florentine was one of her favorites and she and her husband ate it for dinner all of the time. I swear I felt like I had been living under a rock.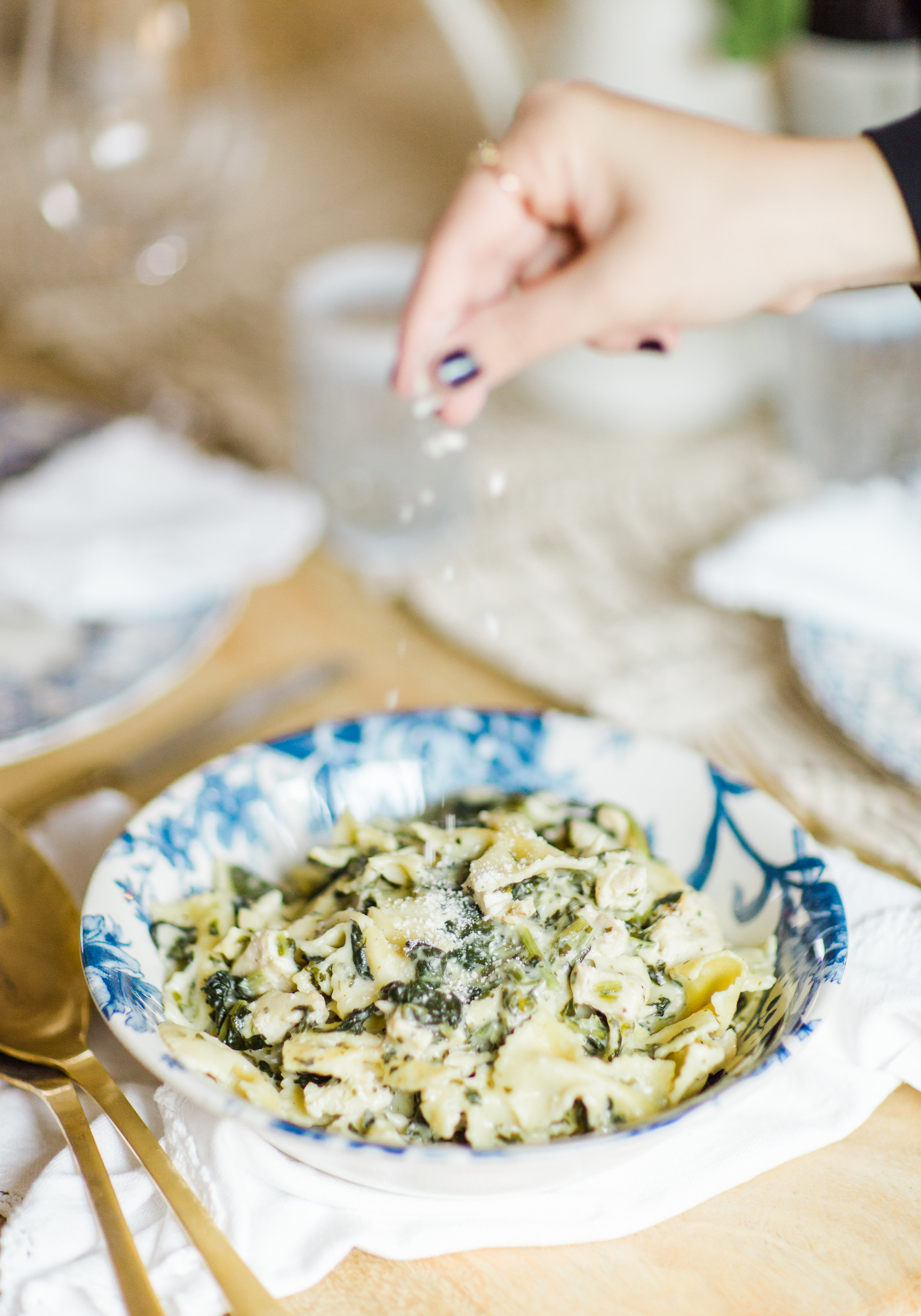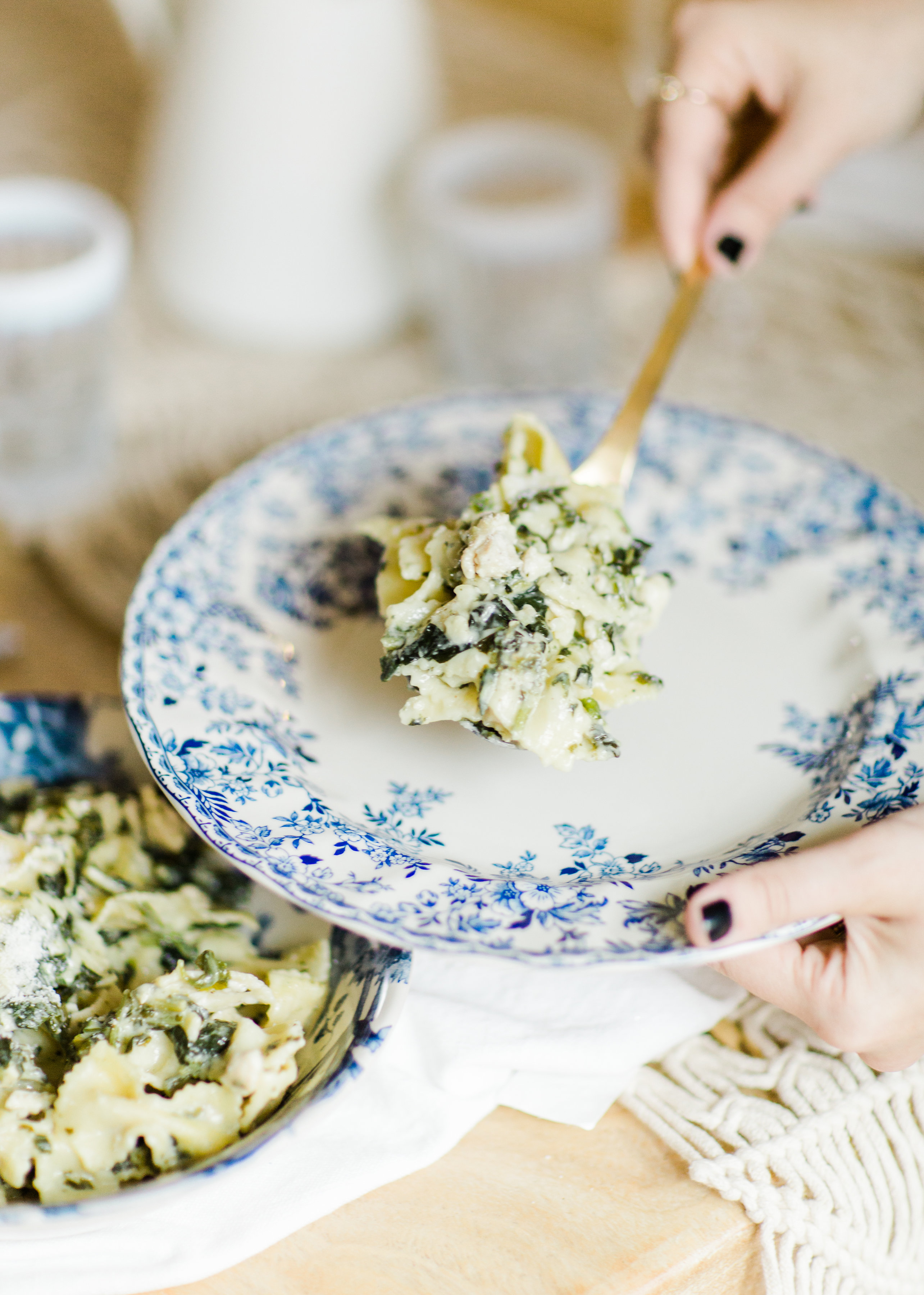 Top with a little fresh parmesan and serve!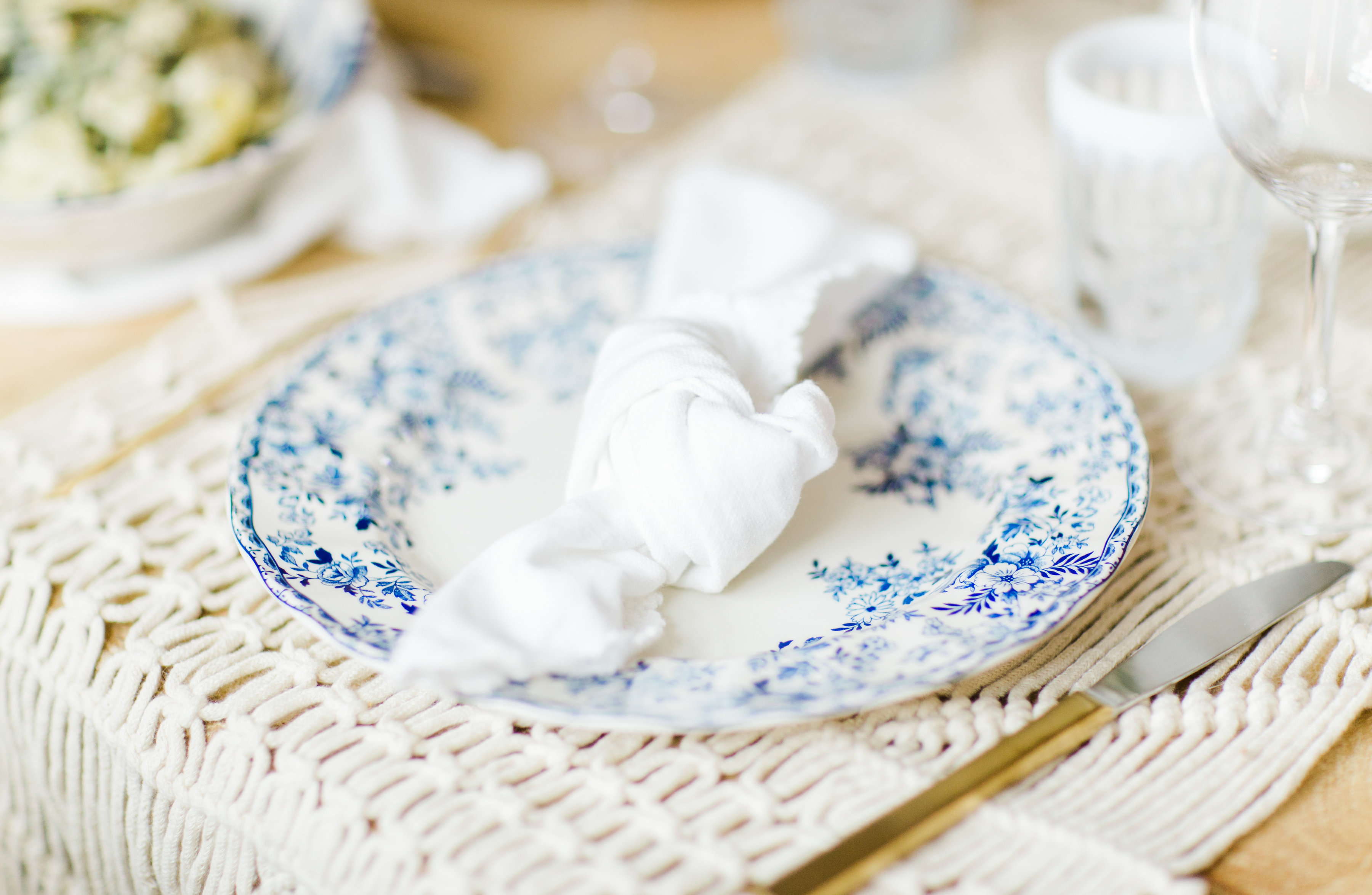 How to Throw a Super Simple At-Home Date Night:
Set the table. Even if it's your living room coffee table and date night is from the comfort of your sofa, setting the table makes it feel just a little bit more special and like you're celebrating something (even if it's just something small.)
Unplug. I know it's tough, but on most nights, at any given time, I can look up, and both hubby and I are frantically typing away on our laptops. Dinner may just be for 20 minutes, but give yourself that break and shut off your tech.
Eat something yummy. This goes without saying, but still, skip the cold cereal and have a nice dinner together.
Talk about your day. The good, the bad, your partner is your sounding board, and it's nice to just focus on one another for a few minutes.
Pour yourselves a drink. Hey, it is a celebration after all!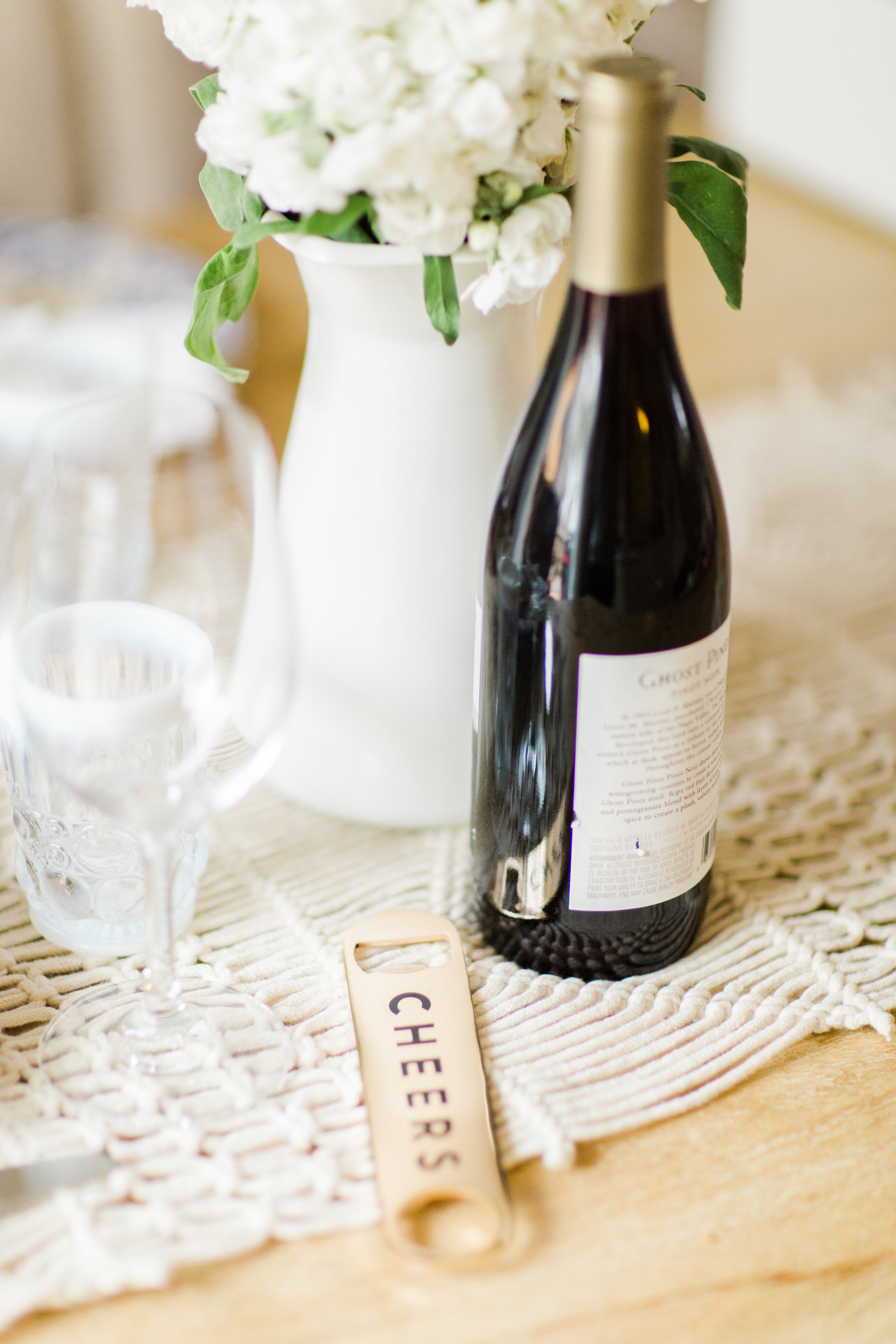 How do you celebrate the everyday? Are you a fan of stay-at-home date night?