I juggle both a law career and a blog by day; and as a lawyer, I have the pretty unique advantage of knowing how to protect and negotiate work for my own blog.  Though my law career and blogging started out as two separate goals, over the years, I've really learned to merge the two (both for my own blog and for fellow bloggers.)  Last year, I wrote an e-book for The B Bar (an amazing resource for all of your blog and business questions); I talk extensively about all of the legal pitfalls and protections in my Blogging and the Law e-book for The B Bar.  I also blend helpful blogging and legal tips and tricks through my one-on-one consulting.  (When you're looking for that extra blogging help or you're ready to take your blog to the next level, definitely reach out to me!)
Fast-forward to today: Victoria, co-founder of The B Bar, asked me to do a little Q&A with her for The B Bar's blog, The Well, all about the legal protections every blogger should be aware of, and I jumped at the chance to talk shop.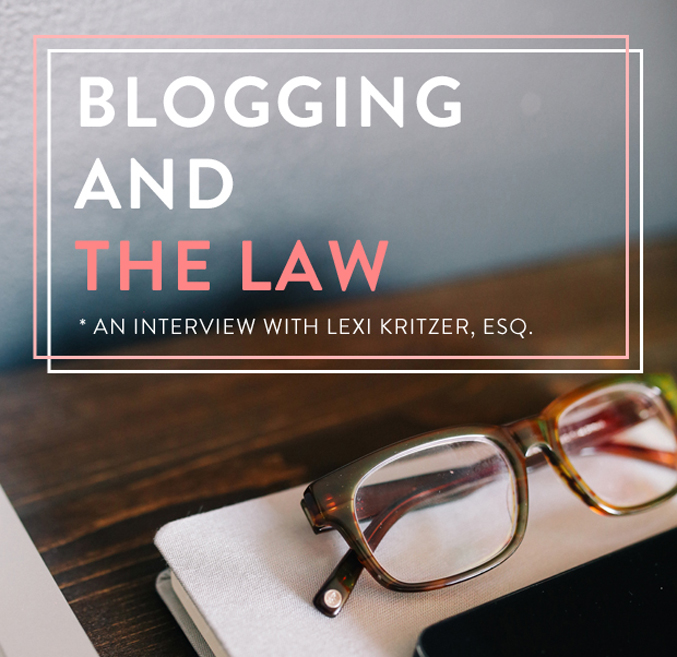 Click over to The Well for the full interview!