This post contains affiliate links, which means that if you click on one of the product links, I'll receive a small commission. Thank you so much for clicking through and helping to support this little blog business of mine! Read more about our site, privacy, and disclosure policies here.
Visiting Boston? Be sure to spend an afternoon at The Courtyard Tea Room in the Boston Public Library for the yummiest, classic afternoon tea in the city! Bonus: it's a kid-friendly afternoon tea, perfect for families.
Since moving to Boston, one of the must-do things on my wishlist was to visit the Boston Public Library and have tea in The Courtyard Tea Room. (And yes, I totally have a checklist of all of the places I can't wait to visit here in Boston!)
To celebrate Valentine's Day, Mike booked our family of four an afternoon tea and to say I was thrilled would be a total understatement.
I mean, BOOKS and AFTERNOON TEA; yes, yes, yes!! Truly, tea and books are pretty much my happy place.
I've long been in love with the concept of afternoon tea. I actually studied abroad for a semester at Cambridge – just outside of London – in college, and there, tea is no different than lunch break. Afternoon tea falls at the same time every afternoon, and schools actually break for tea time. I fell in love with the daily ritual of afternoon tea, and since then, we try to check out a fancy afternoon tea service in whatever city we're traveling too. We've had afternoon tea in London, Paris, Chicago, NYC, Boston, Miami, etc. and I can't get enough.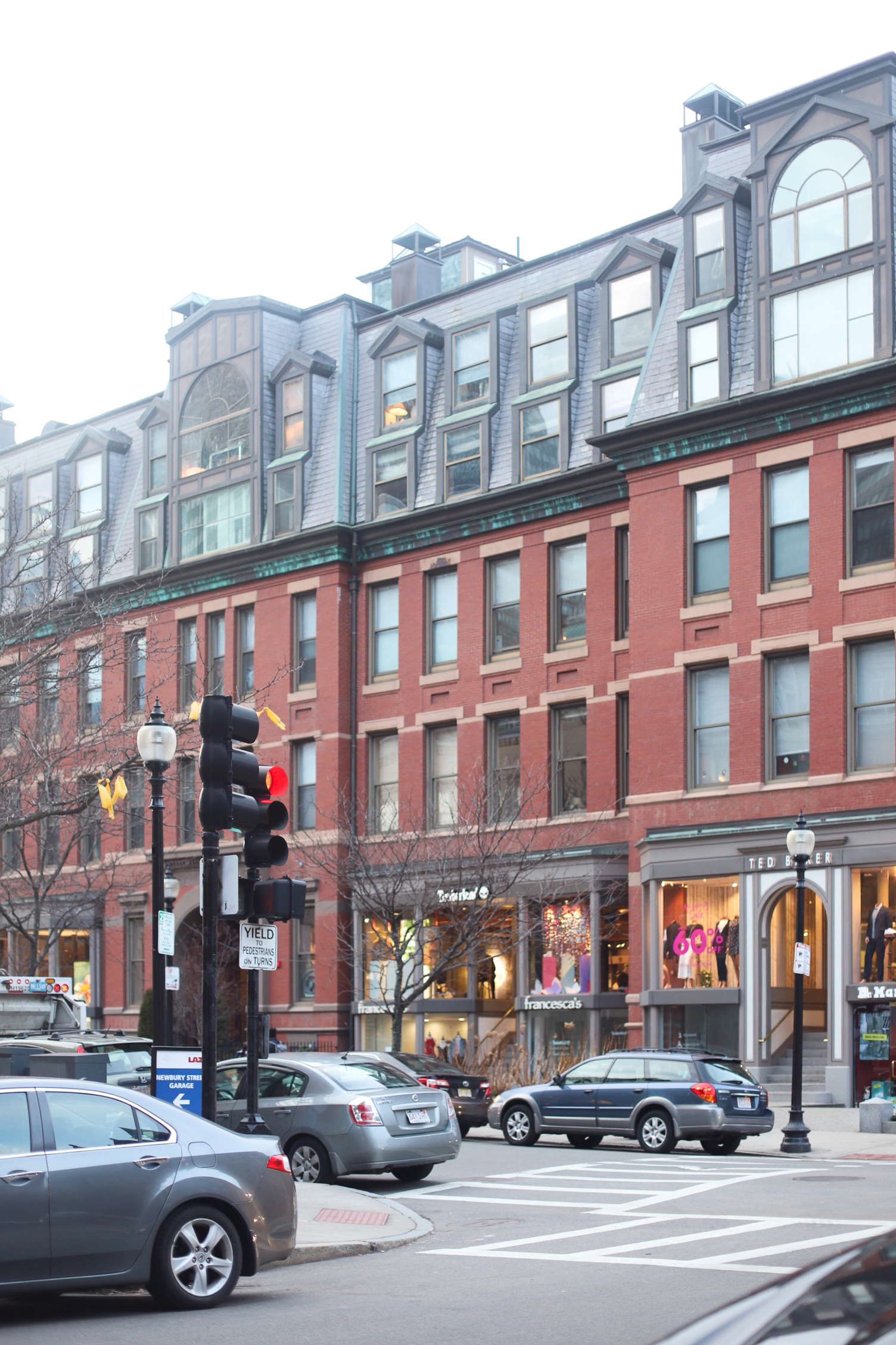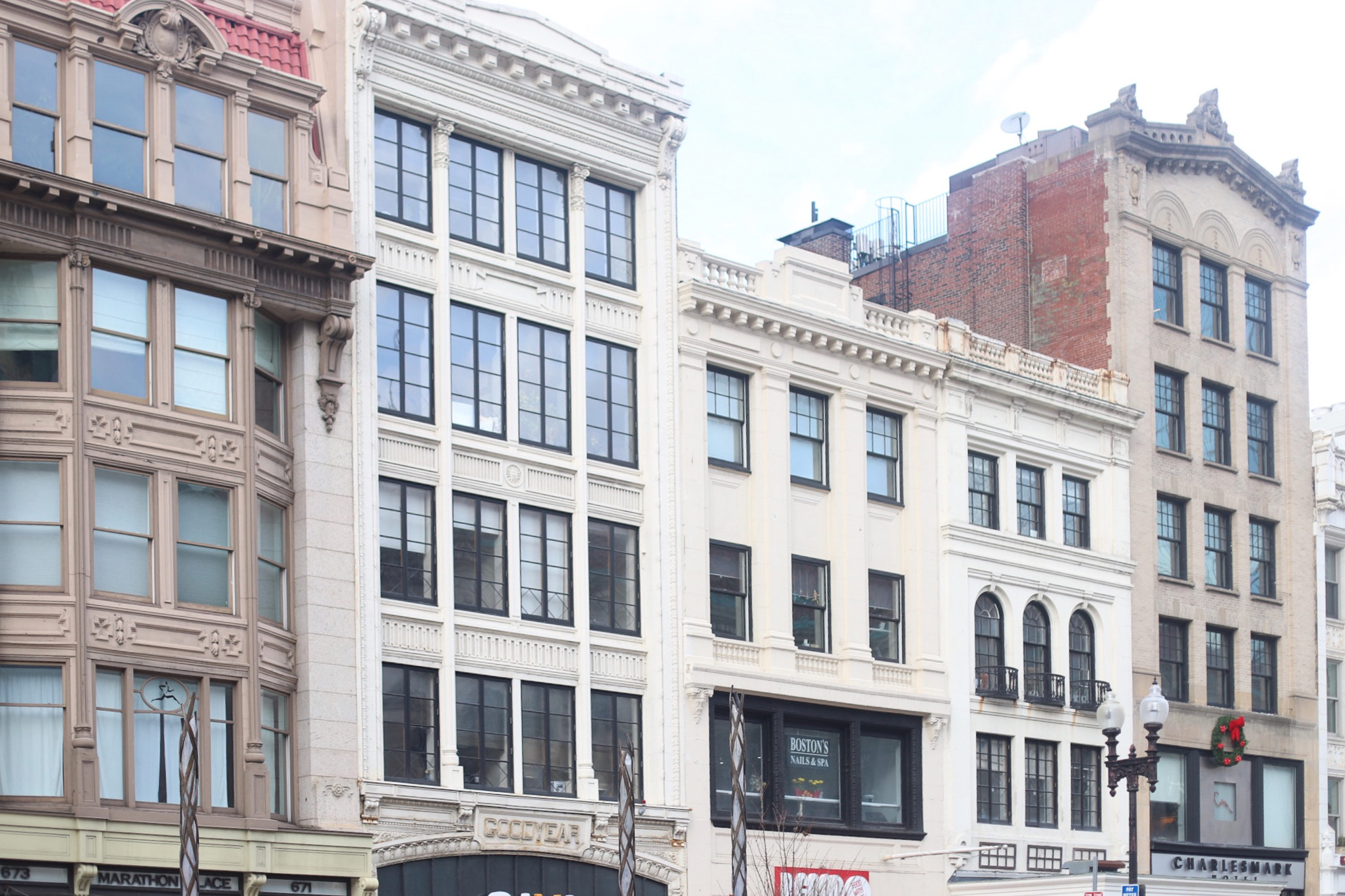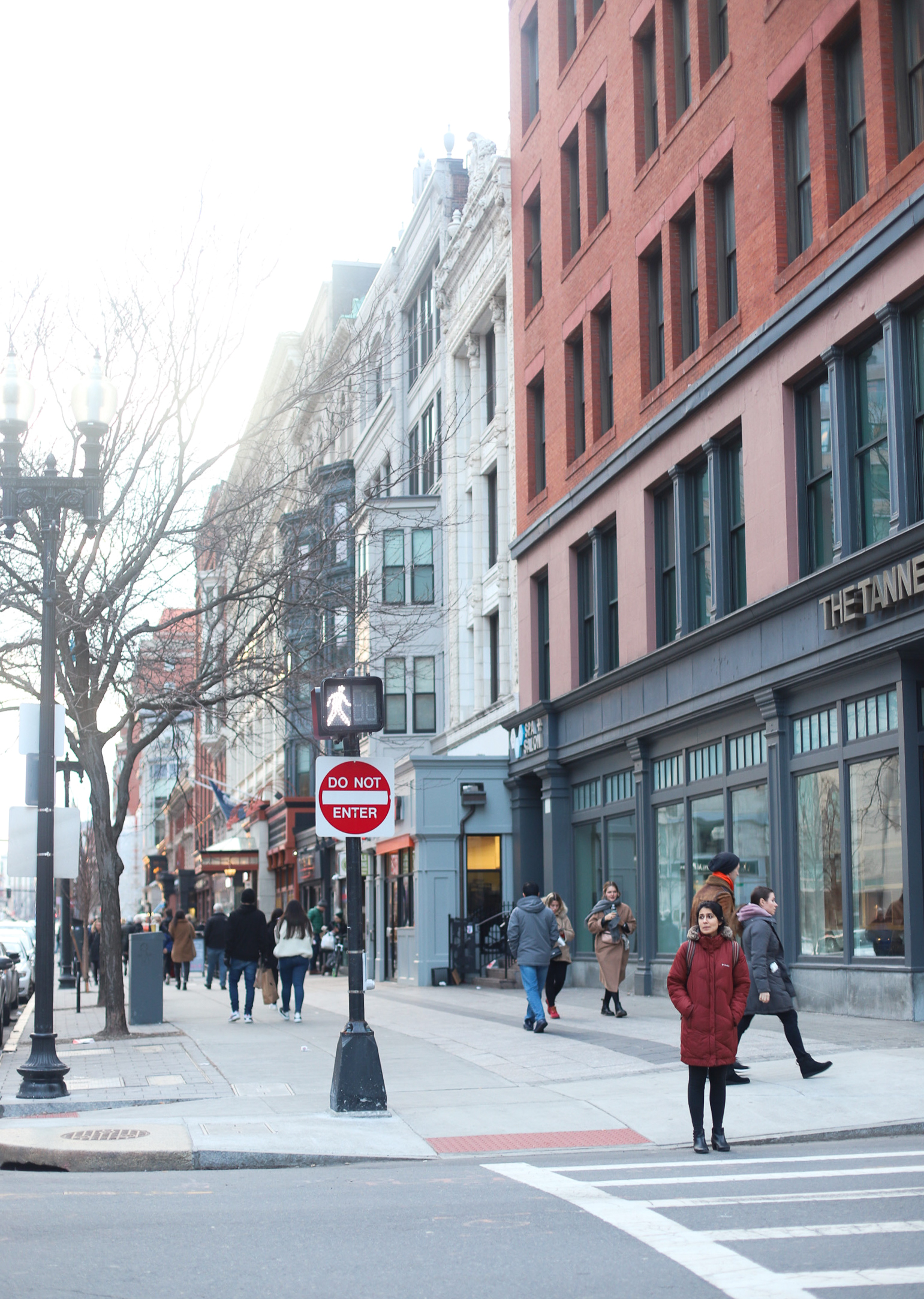 The Boston Public Library is located right in Back Bay – one of my absolute FAVORITE parts of Boston – so if you're looking to spend a day in the city, definitely make a day out of lunch and shopping in Back Bay, followed by afternoon tea at the Courtyard Tea Room in the Boston Public Library!
Now let's talk tea time …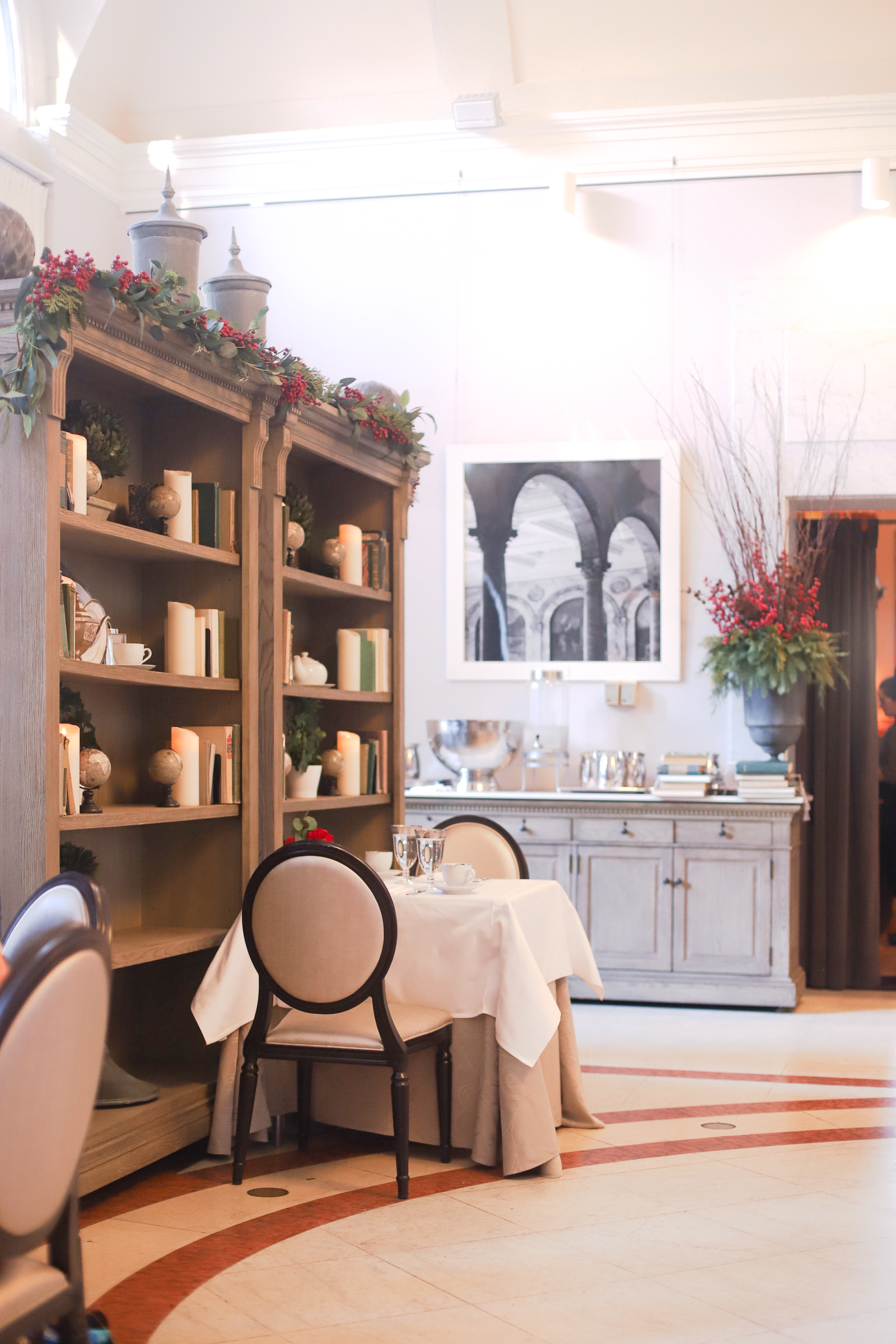 An Afternoon at The Courtyard Tea Room in the Boston Public Library
Tea at The Courtyard Tea Room in the Boston Public Library was totally delightful. The Courtyard Tea Room is actually located within the Boston Public Library.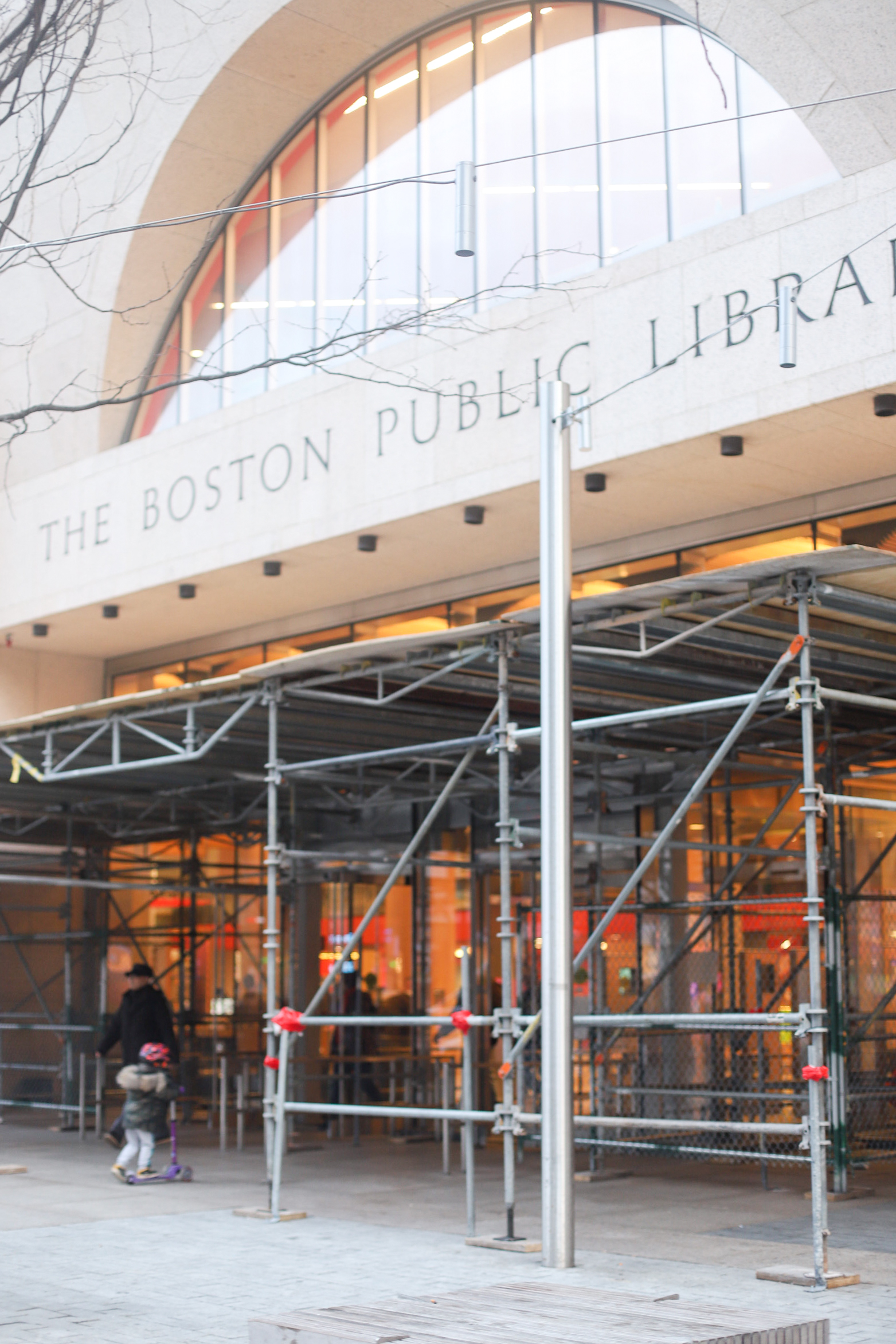 The front of the library was actually under a bit of construction when we came, but the inside of the library itself is spectacular. I could spend hours in just about any library and the Boston Public Library is no exception.
Once you make your way in the direction towards the Tea Room, you'll cross the huge courtyard between the two.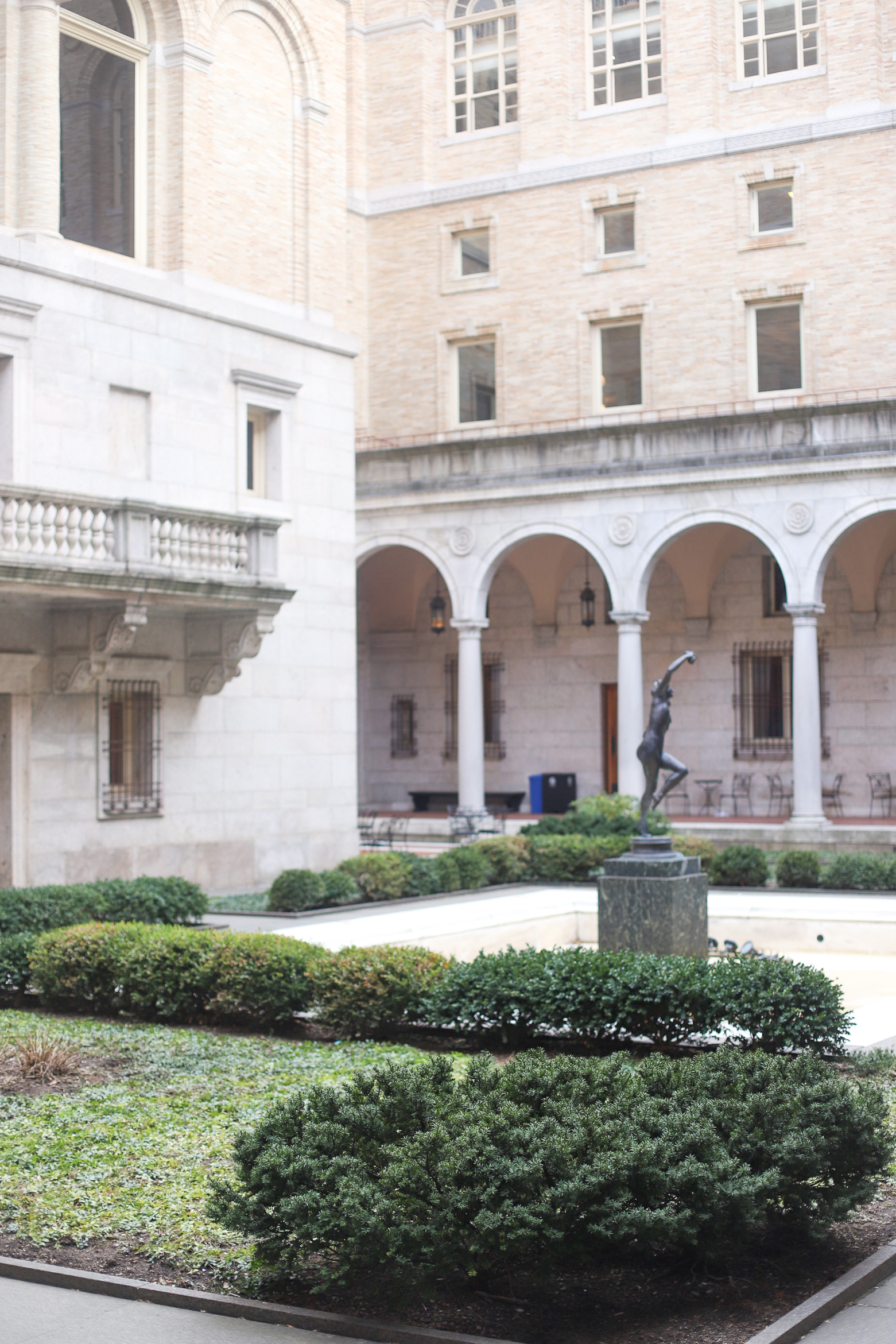 The courtyard between where the tea room is located and the main library entrance is stunning and looks straight out of a museum.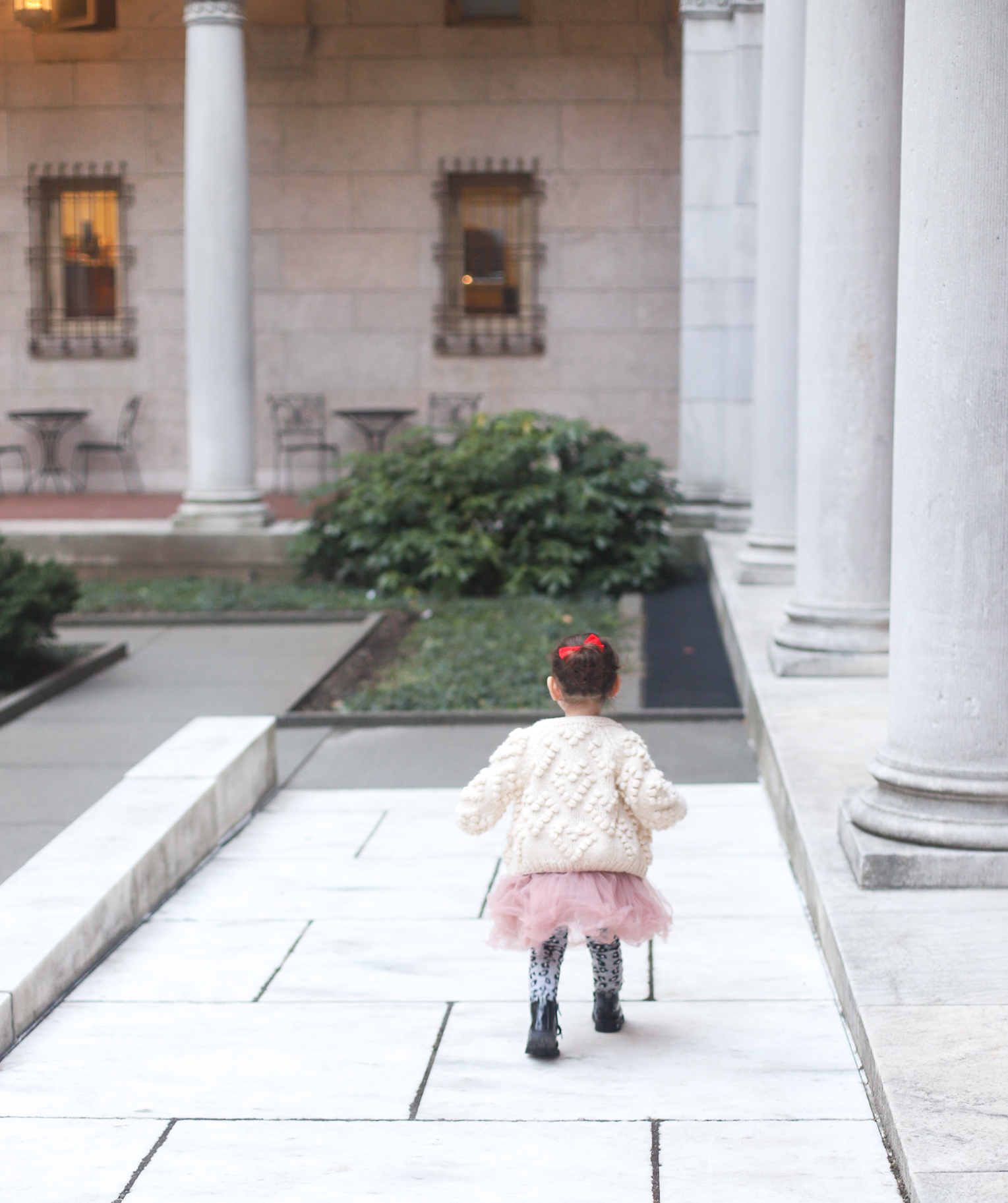 It also doubles as the perfect place for the kids to play and run around.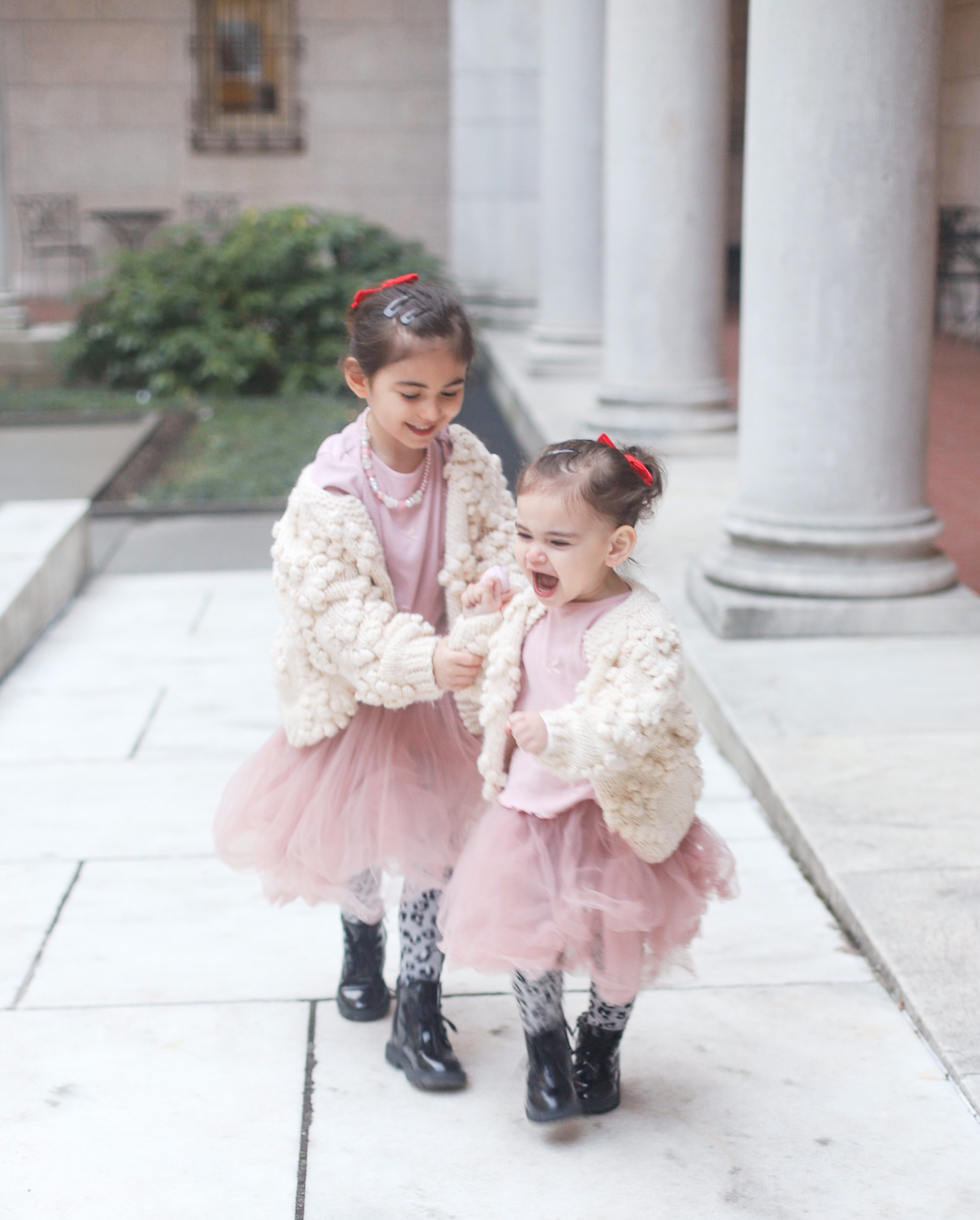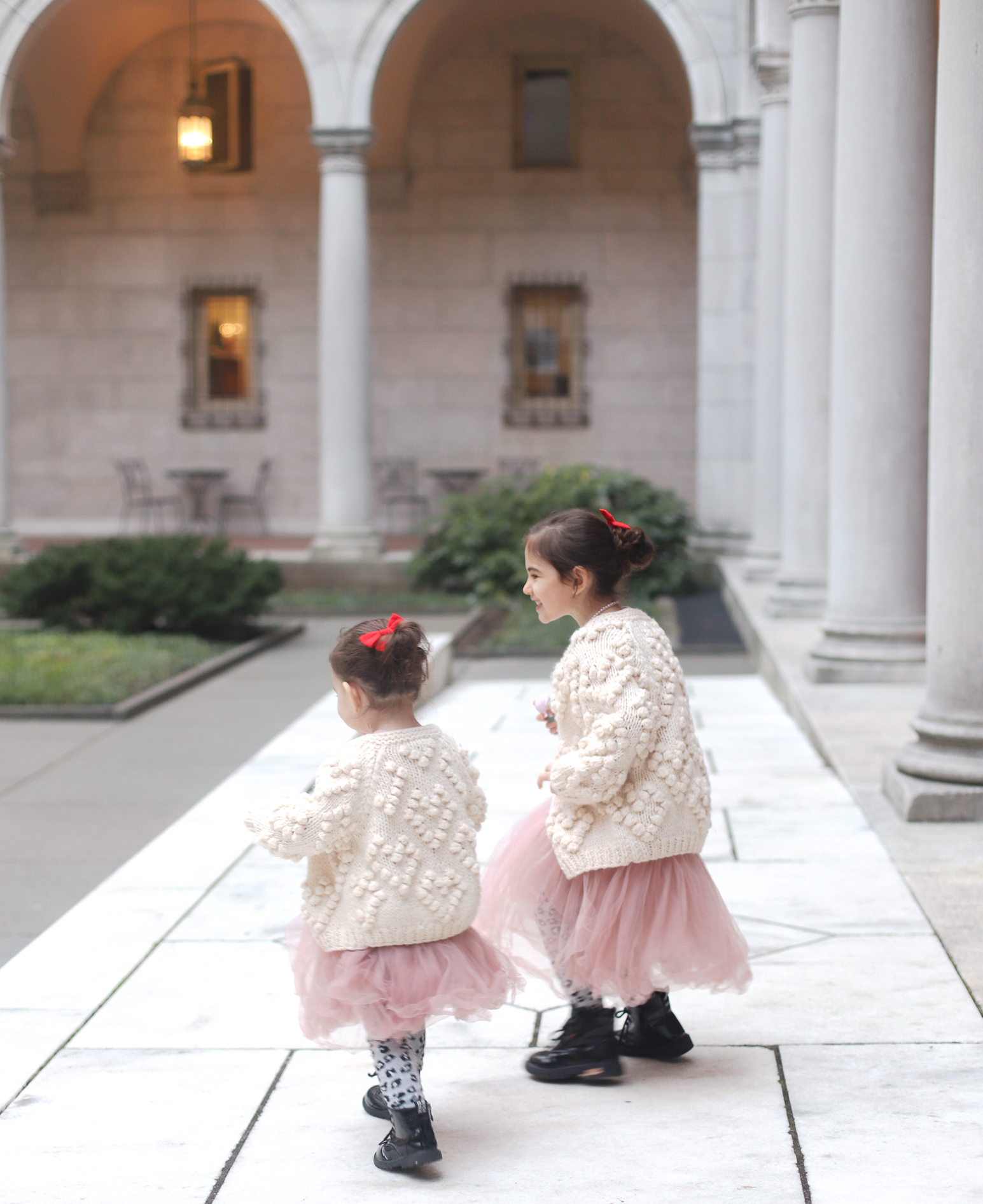 Naturally, we had a dance party.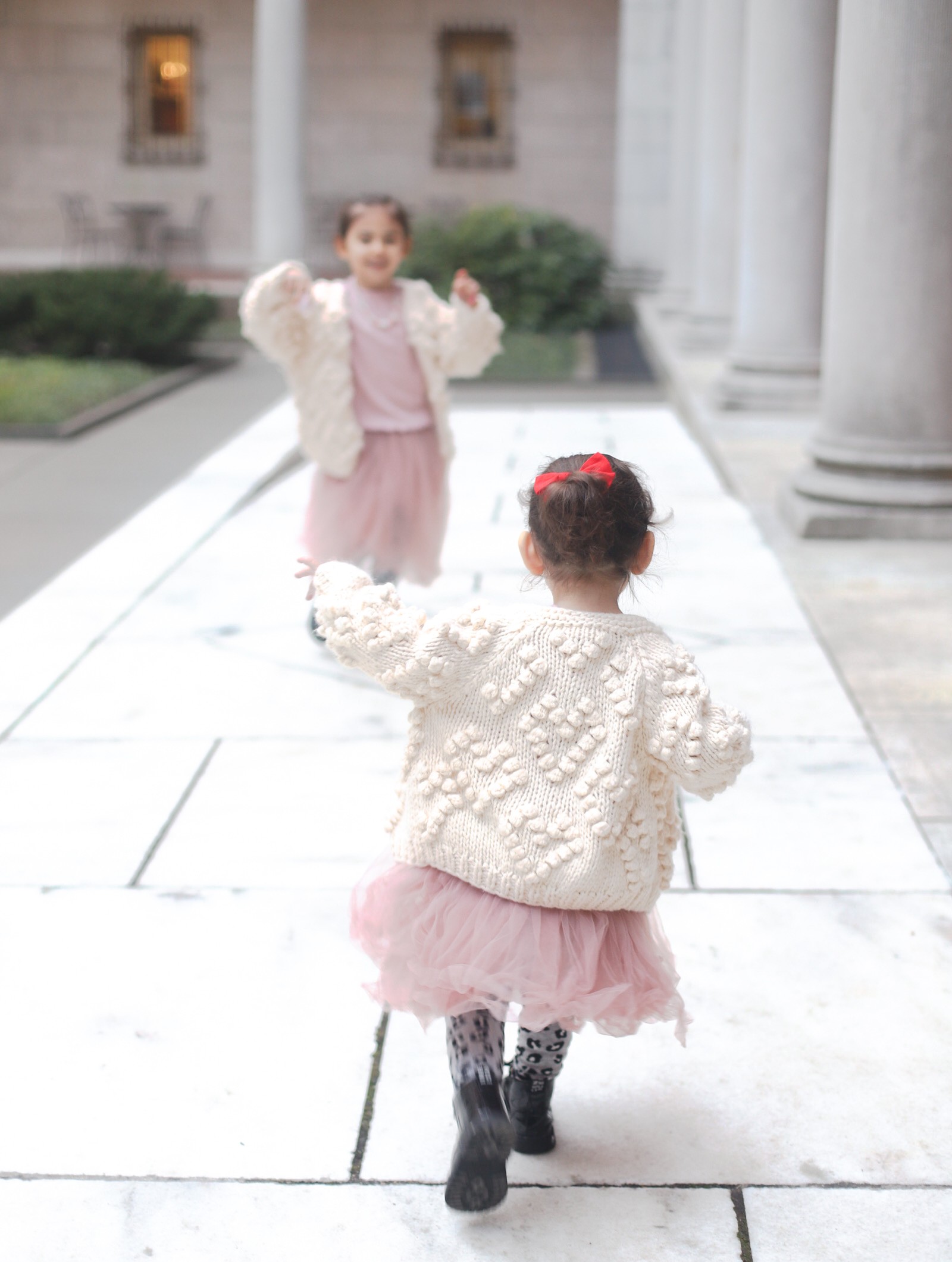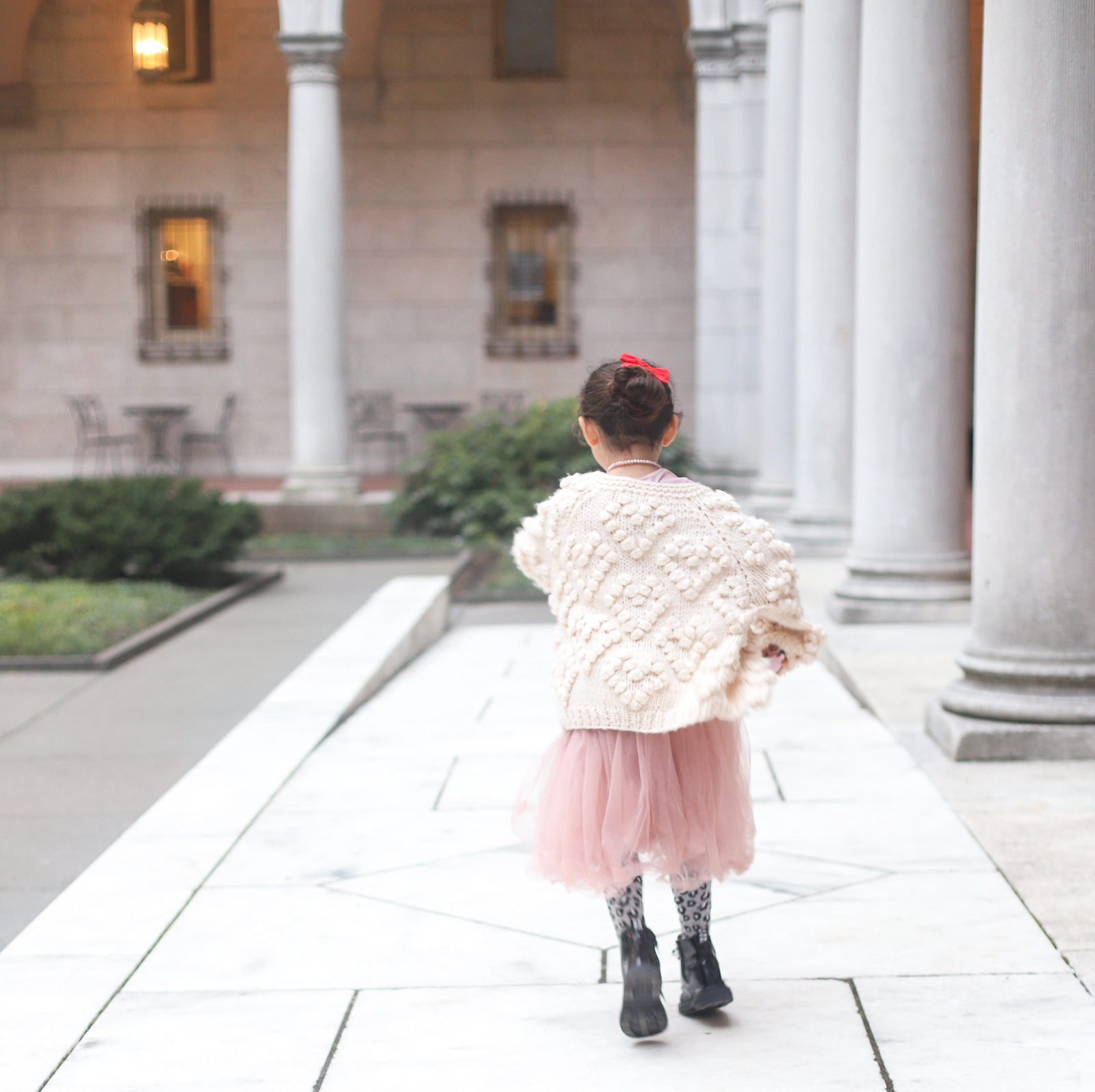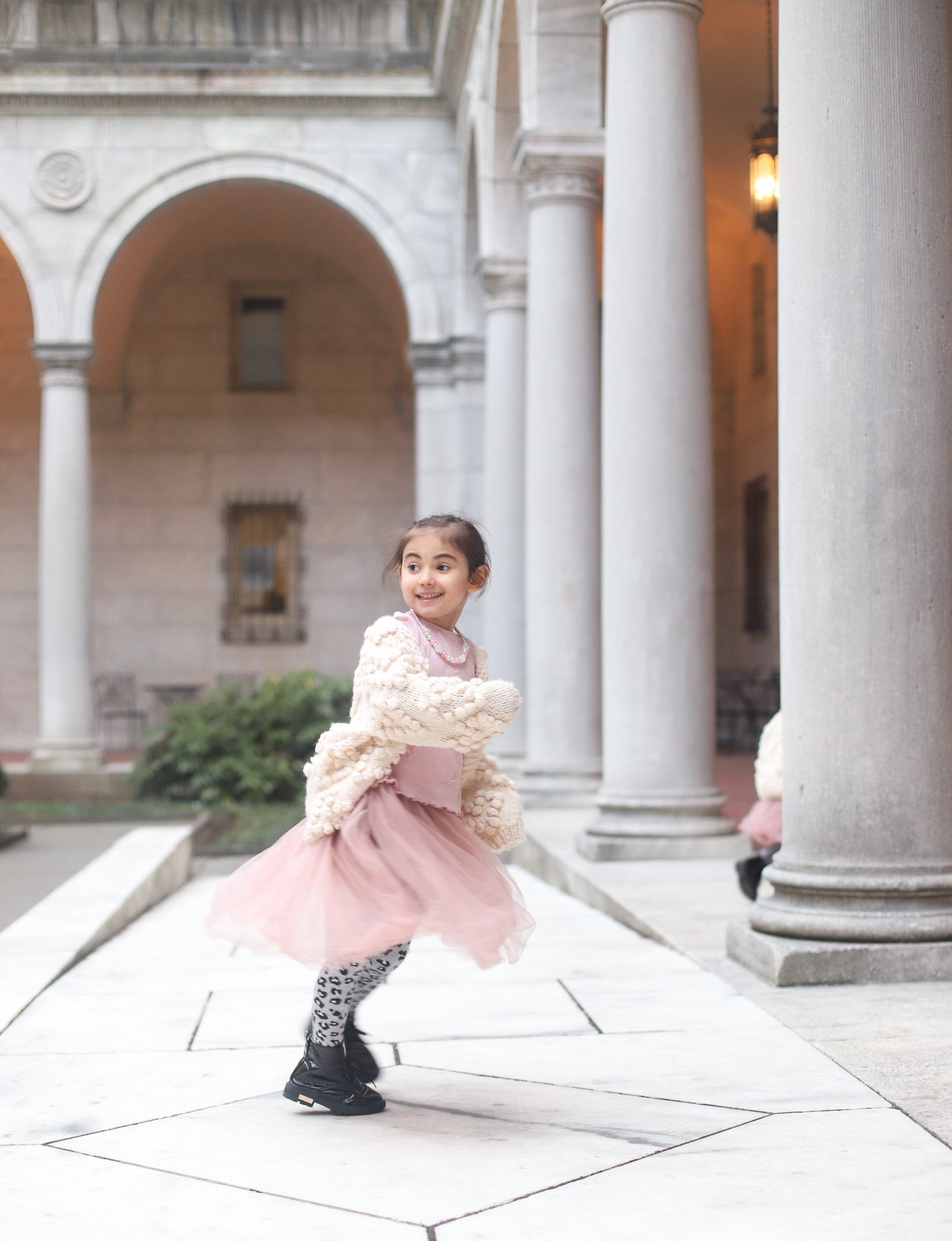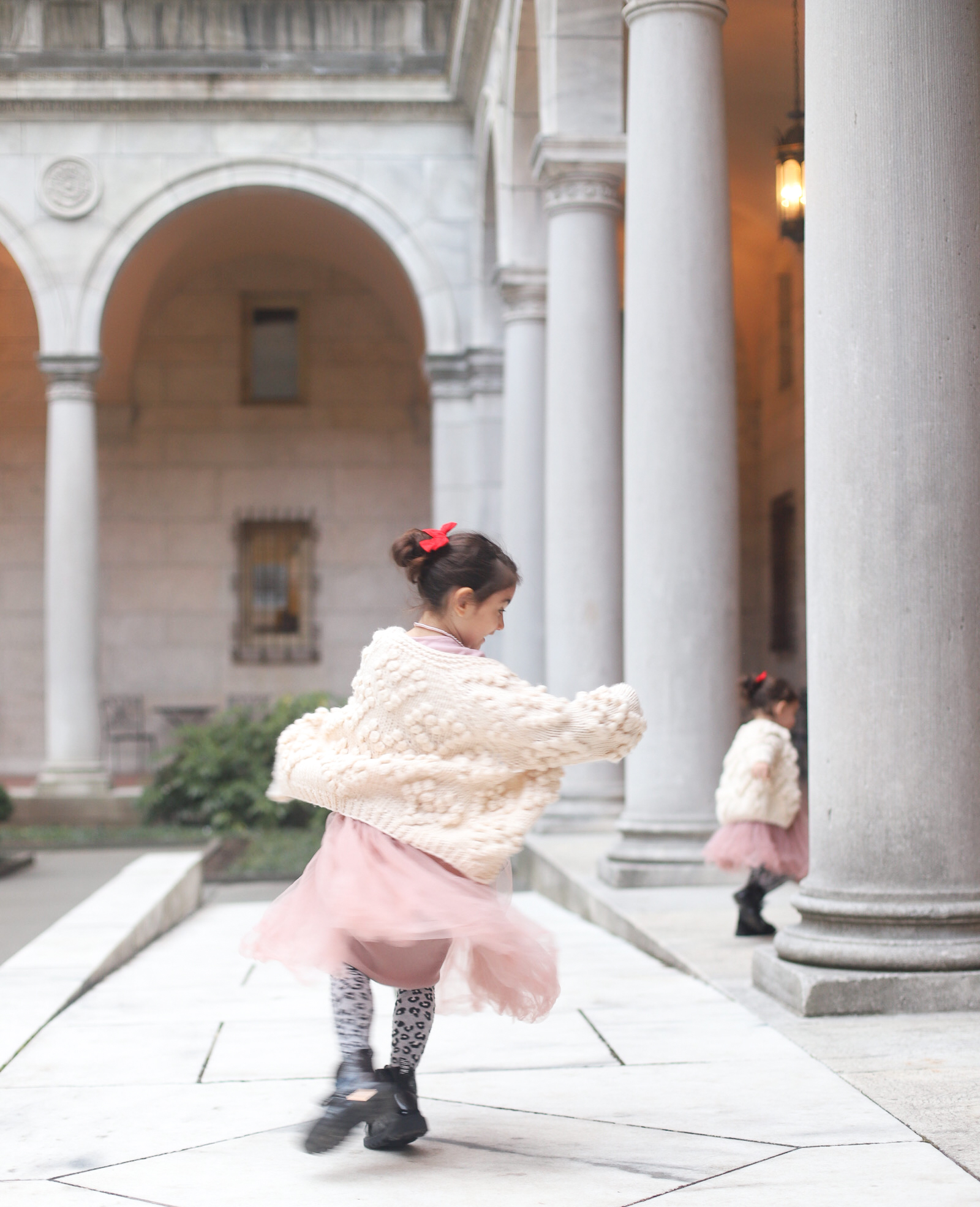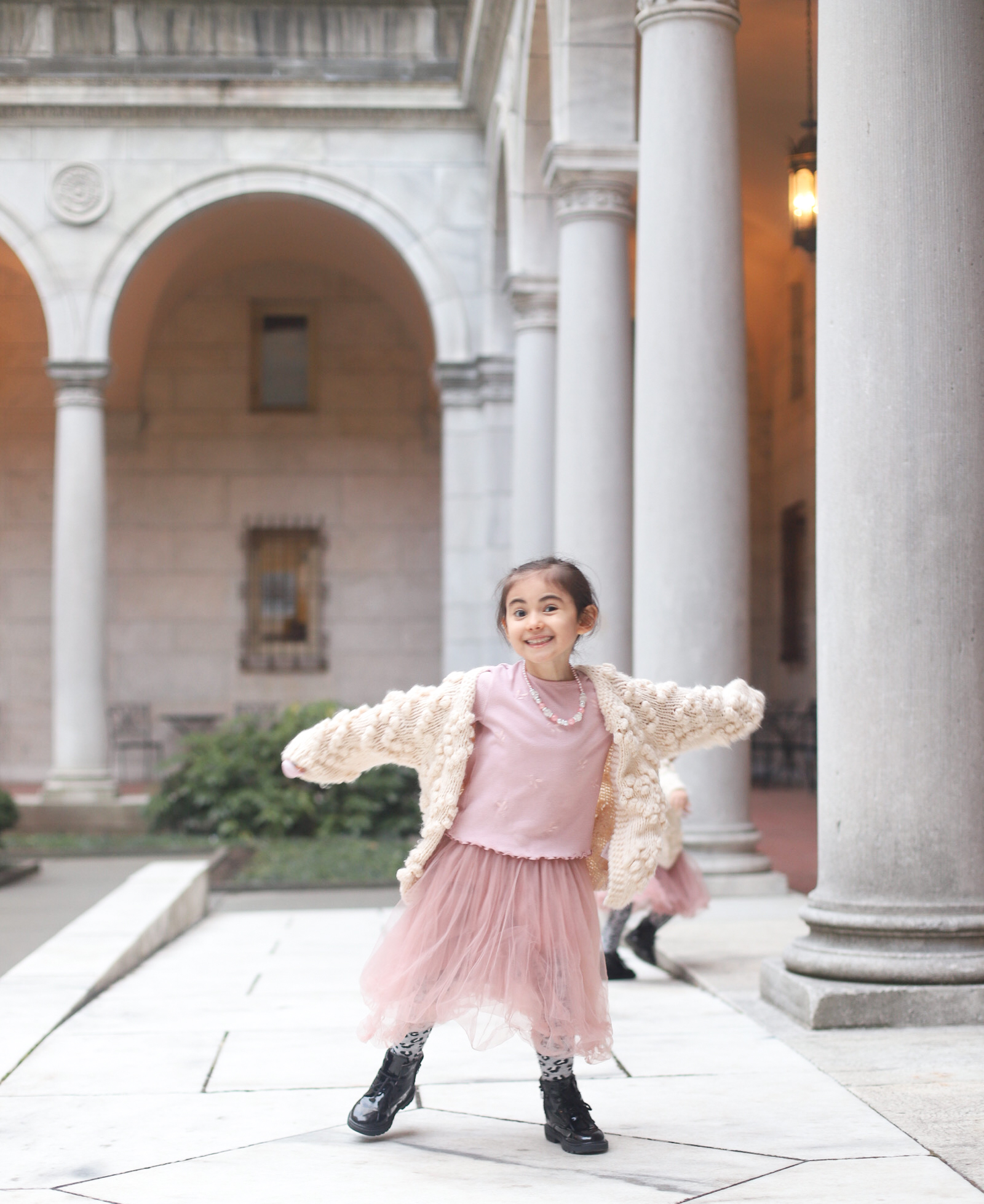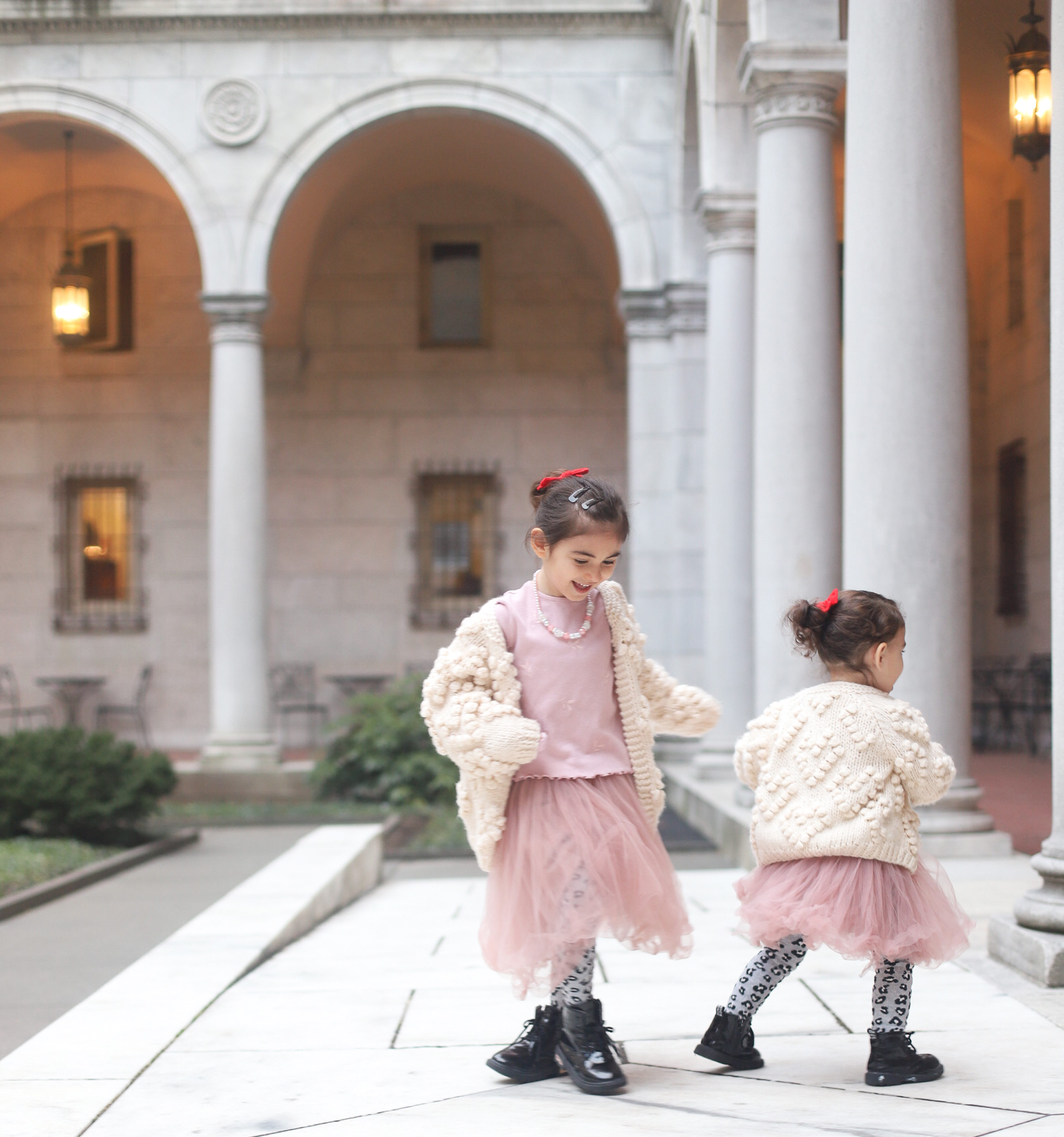 Once you cross over to the Tea Room, you're transported to a truly elegant restaurant. The front of the restaurant is the Map Room Tea Lounge, complete with a really beautiful bar and lounge area. The Courtyard Tea Room is the main dining room, where it seems like most of the afternoon tea guests are served.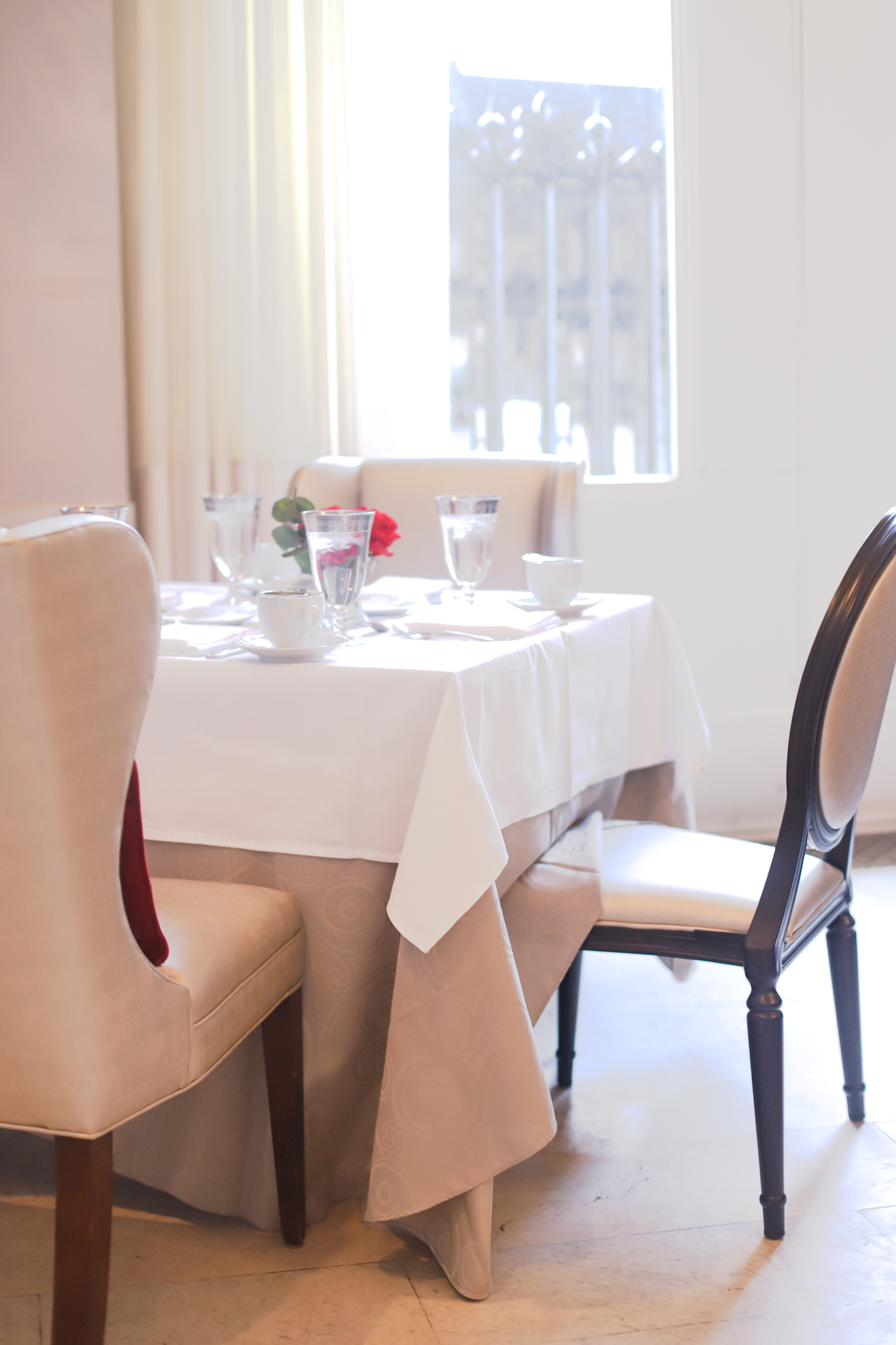 White linen table cloths, fine china, plus stacks of books and roses topped every table. Everything was beautiful, but not so over the top that we felt out of place.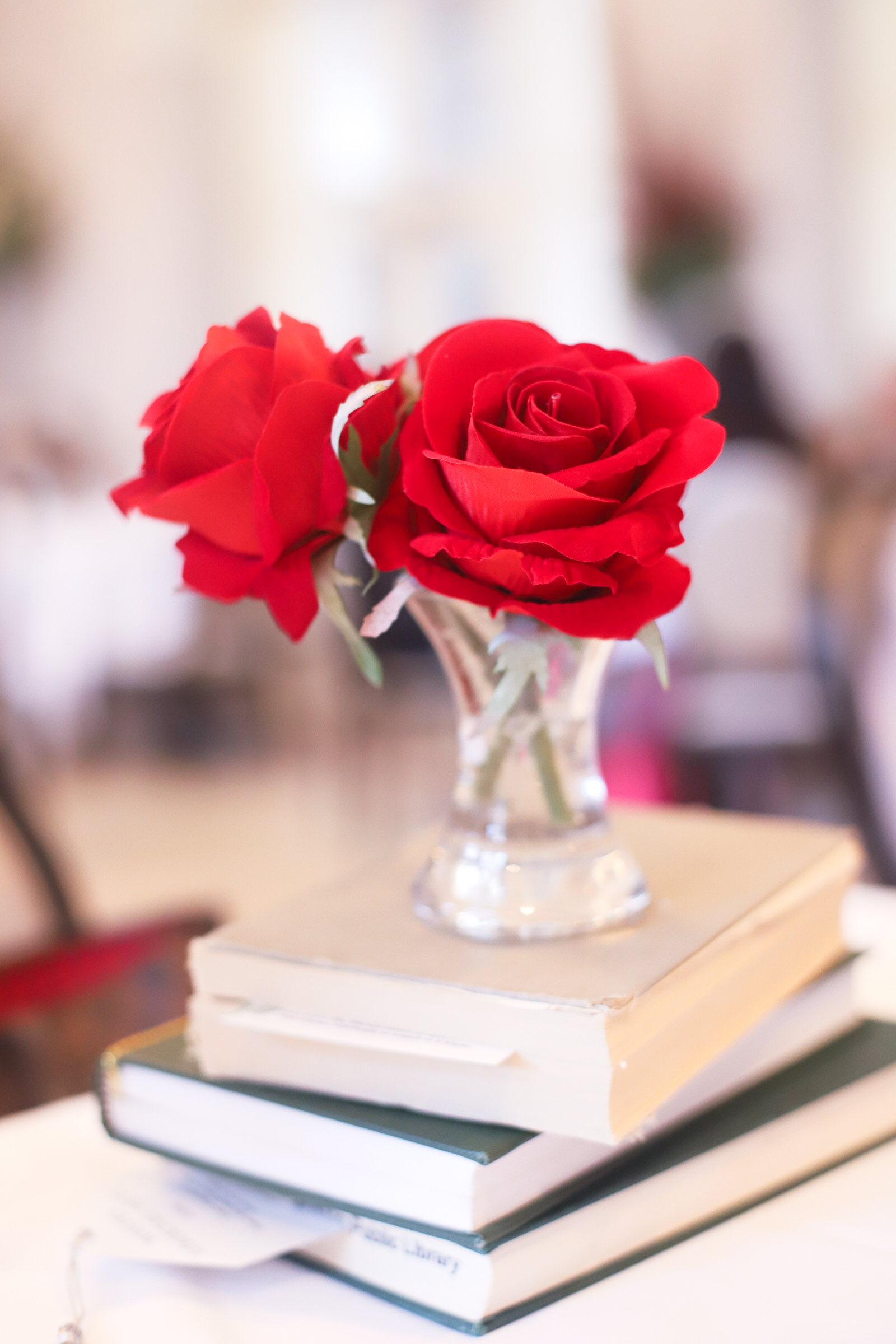 Reservations are definitely a must.
The Tea Room is pretty much always at capacity, though reservations were relatively easy to get.
It's worth it to plan ahead though; every last detail is special.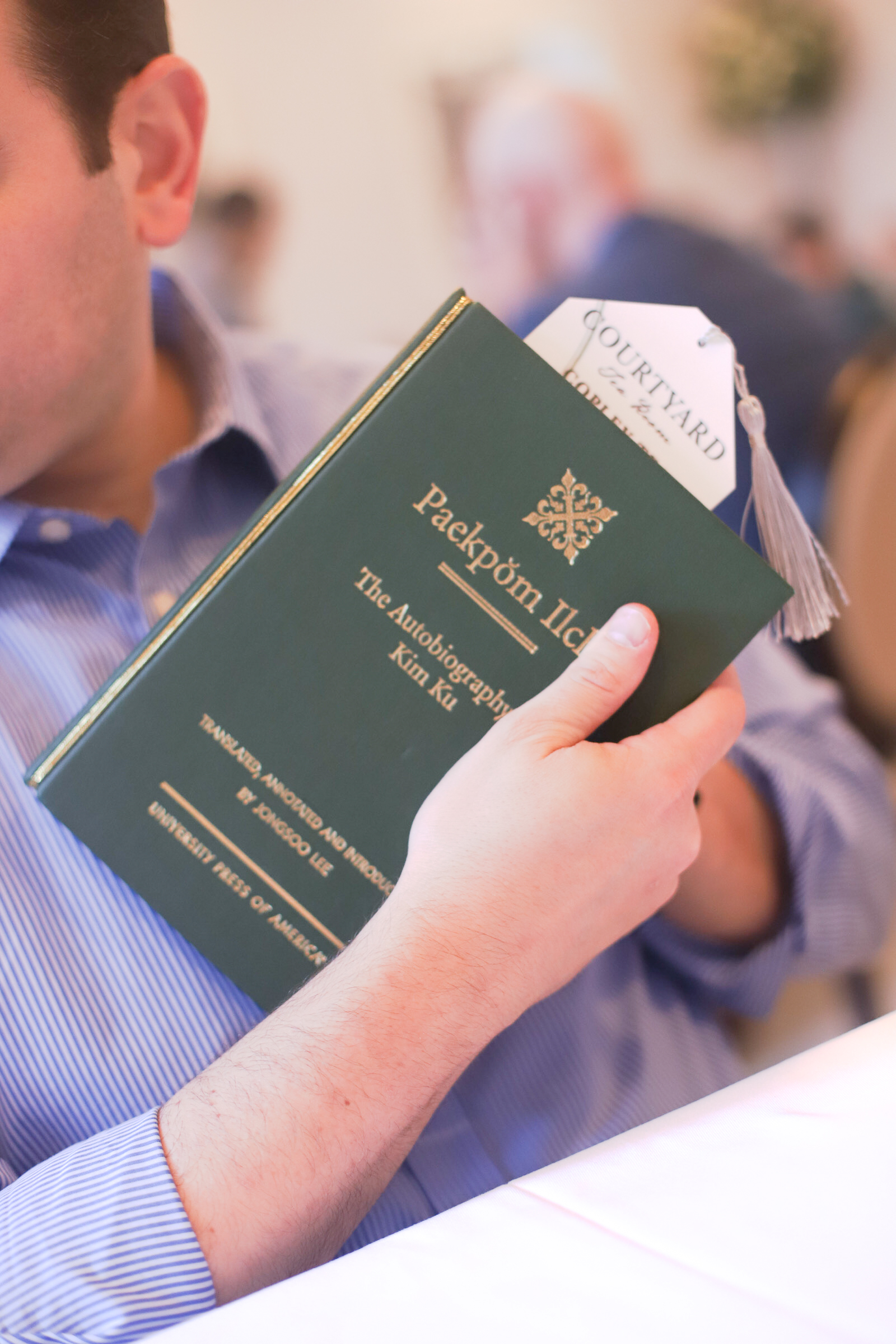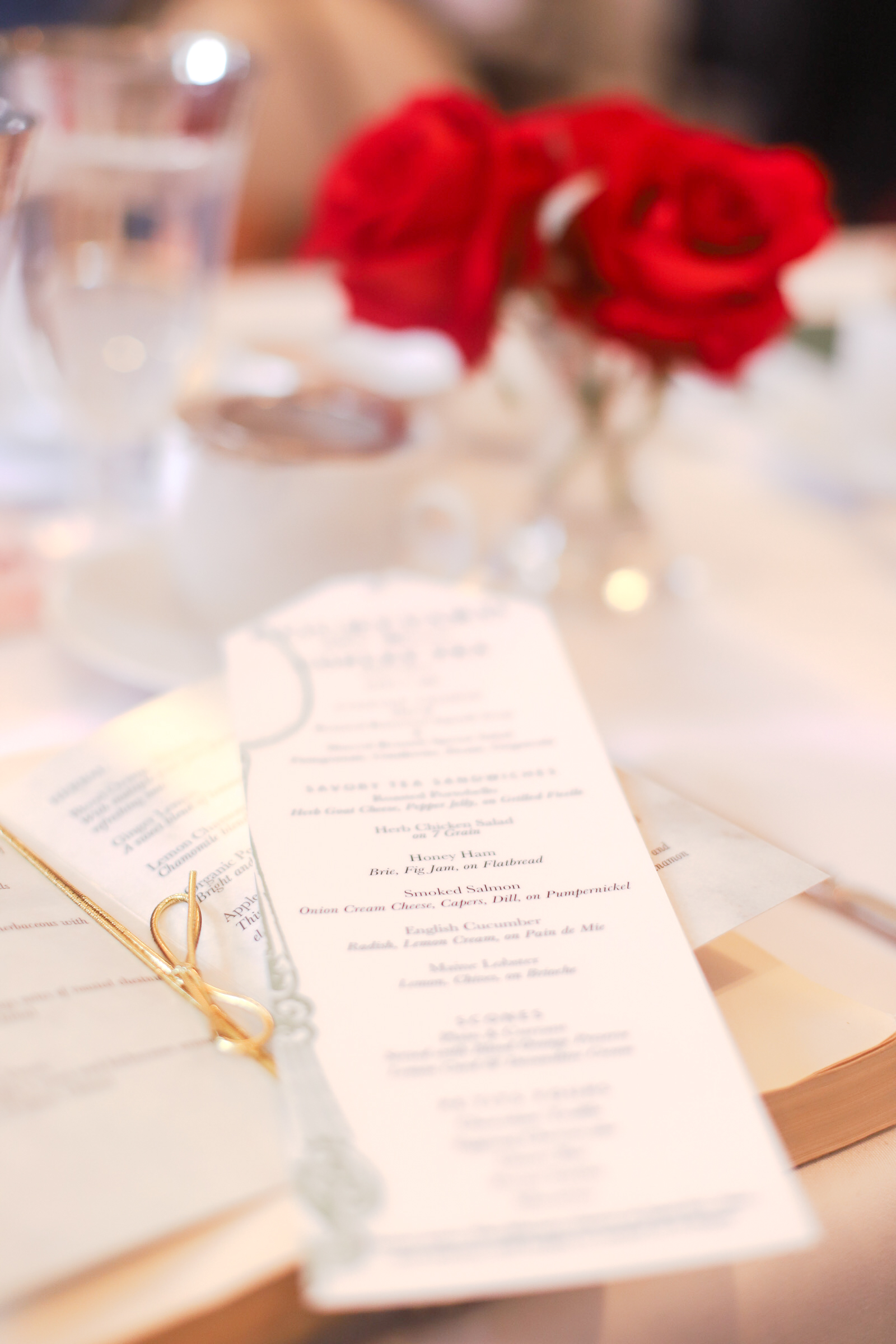 Even the menus came in books!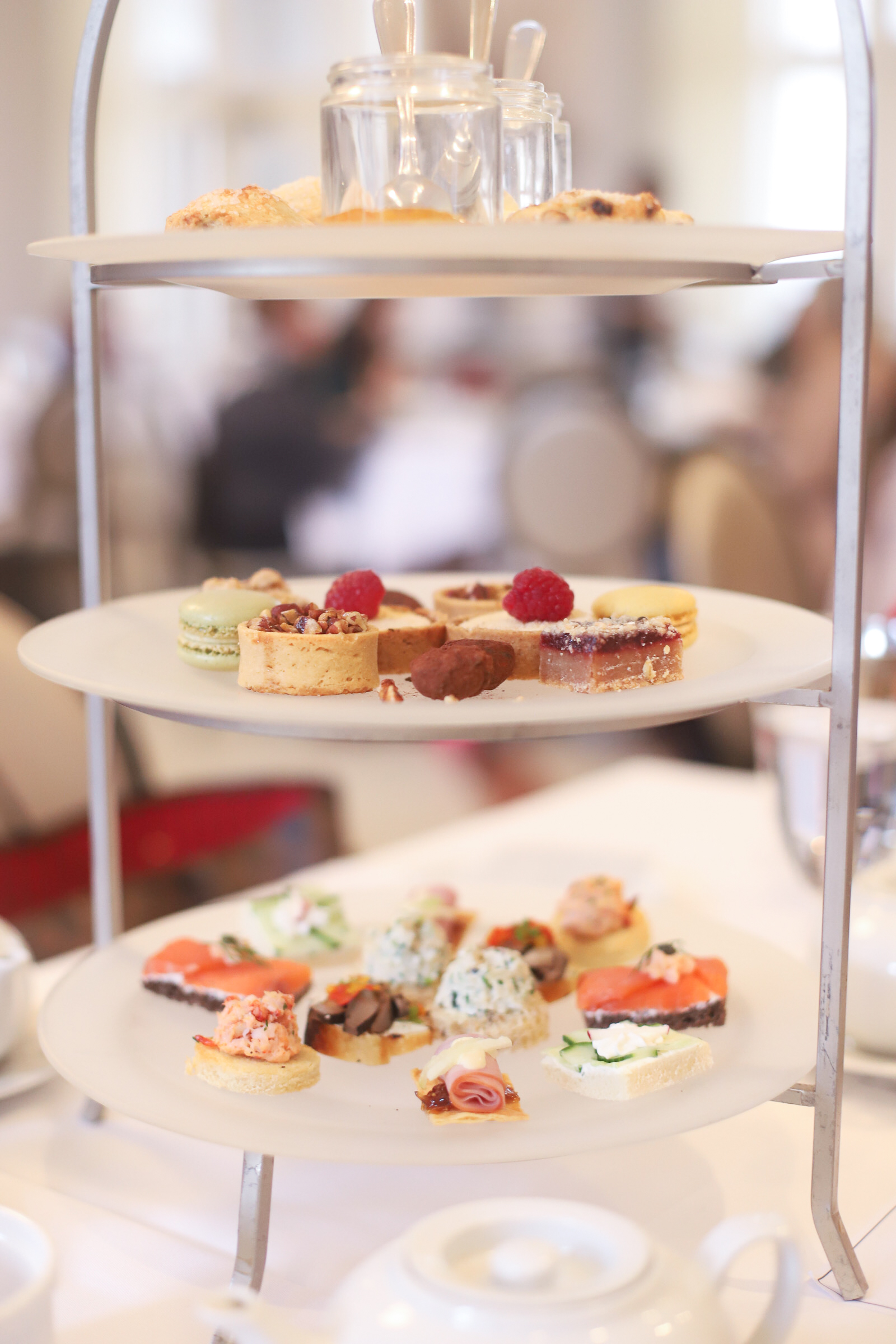 The afternoon tea for adults is a set menu that starts with a small soup and salad, followed by surprisingly good tea sandwiches (including lobster on brioche!), seriously yummy scones with lemon curd, jam, and clotted cream, and a bunch of petit fours and small desserts.
You also choose from a really lovely selection of teas.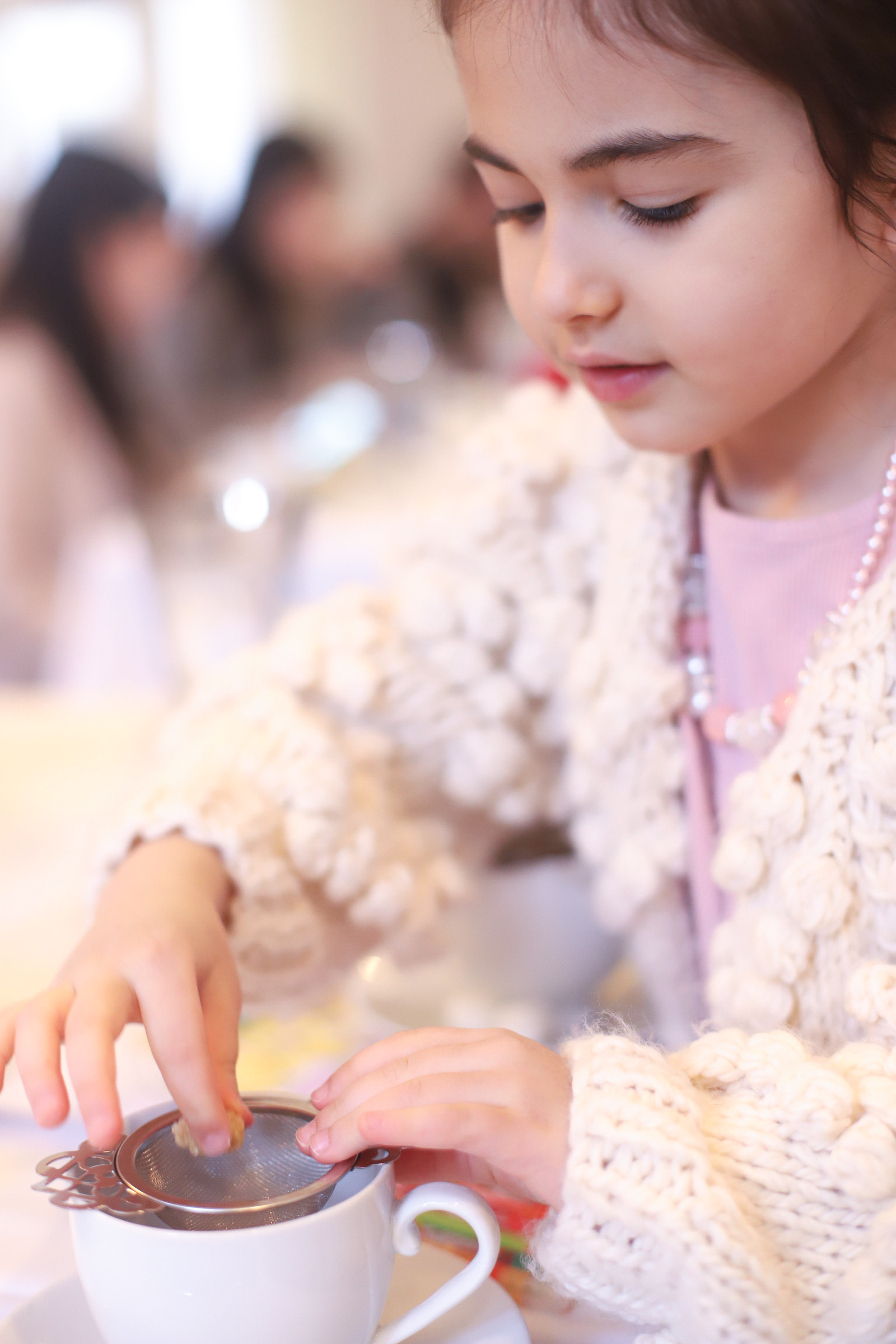 I was relieved to see that it was also really quite kid-friendly. Obviously we have two young kids – 2 and 5 years old – and not only did they LOVE having a fancy tea party at the Tea Room, but the staff at the Courtyard Tea Room did an amazing job accommodating and welcoming our girls. Ours also weren't the only kids there, which was great.
There is even a kids afternoon tea menu, and they can also make anything allergy-friendly; i.e., Scarlett is allergic to milk protein, and they were able to make her her own tea (AND hot chocolate) totally dairy-free. I was SO impressed.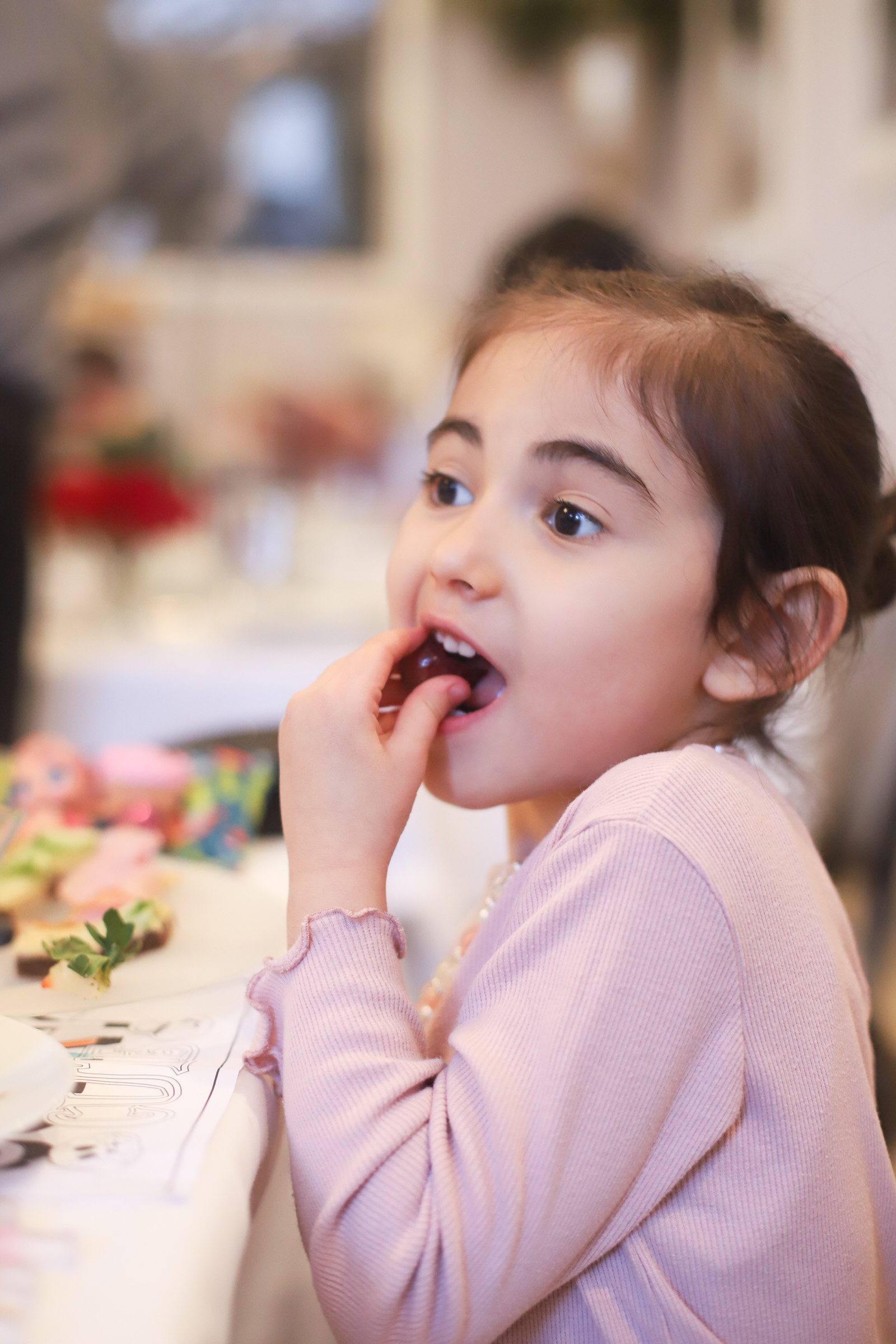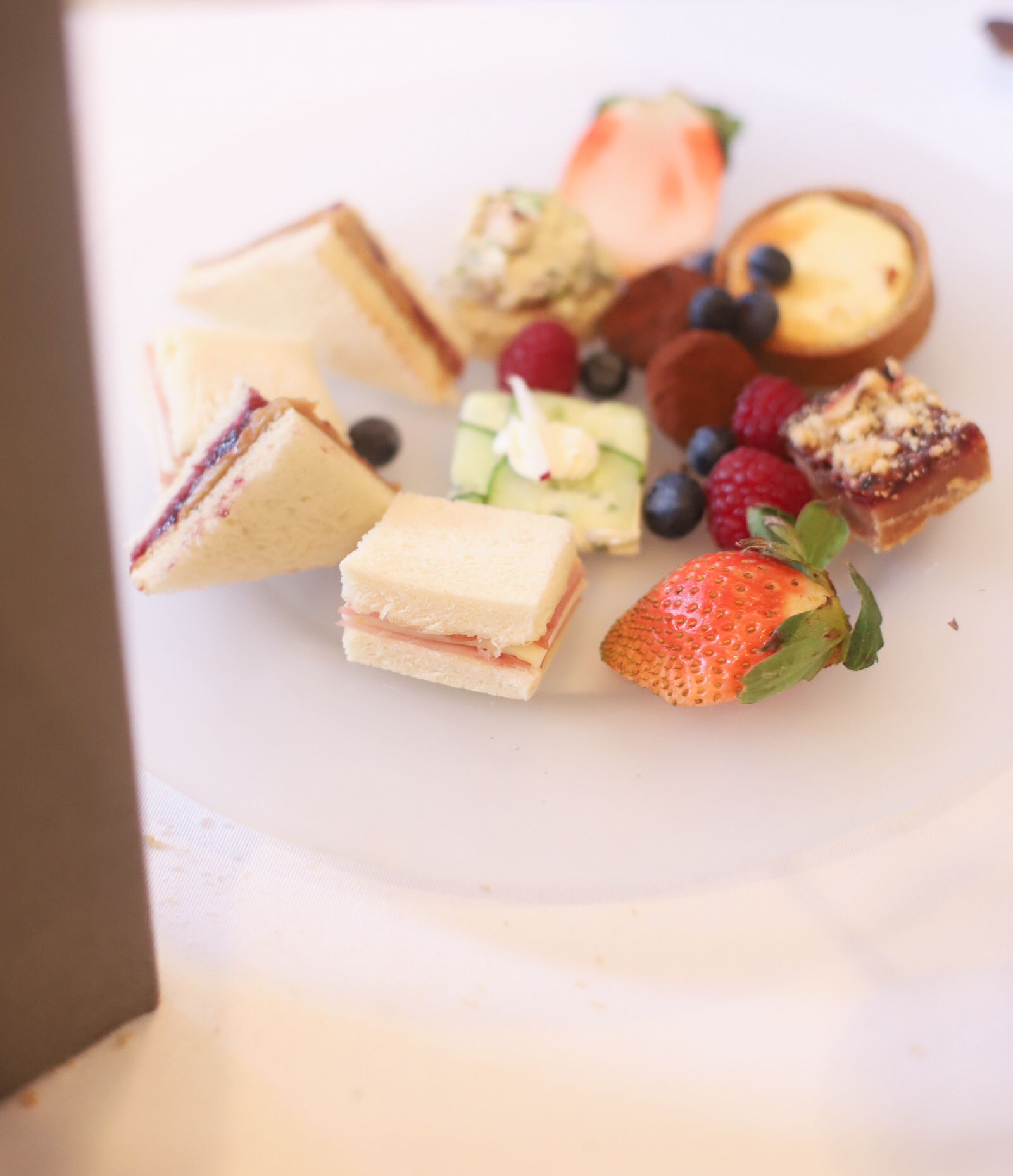 These were the kids plates. (With dairy, above, for Emme, and without dairy, below, for Scarlett.)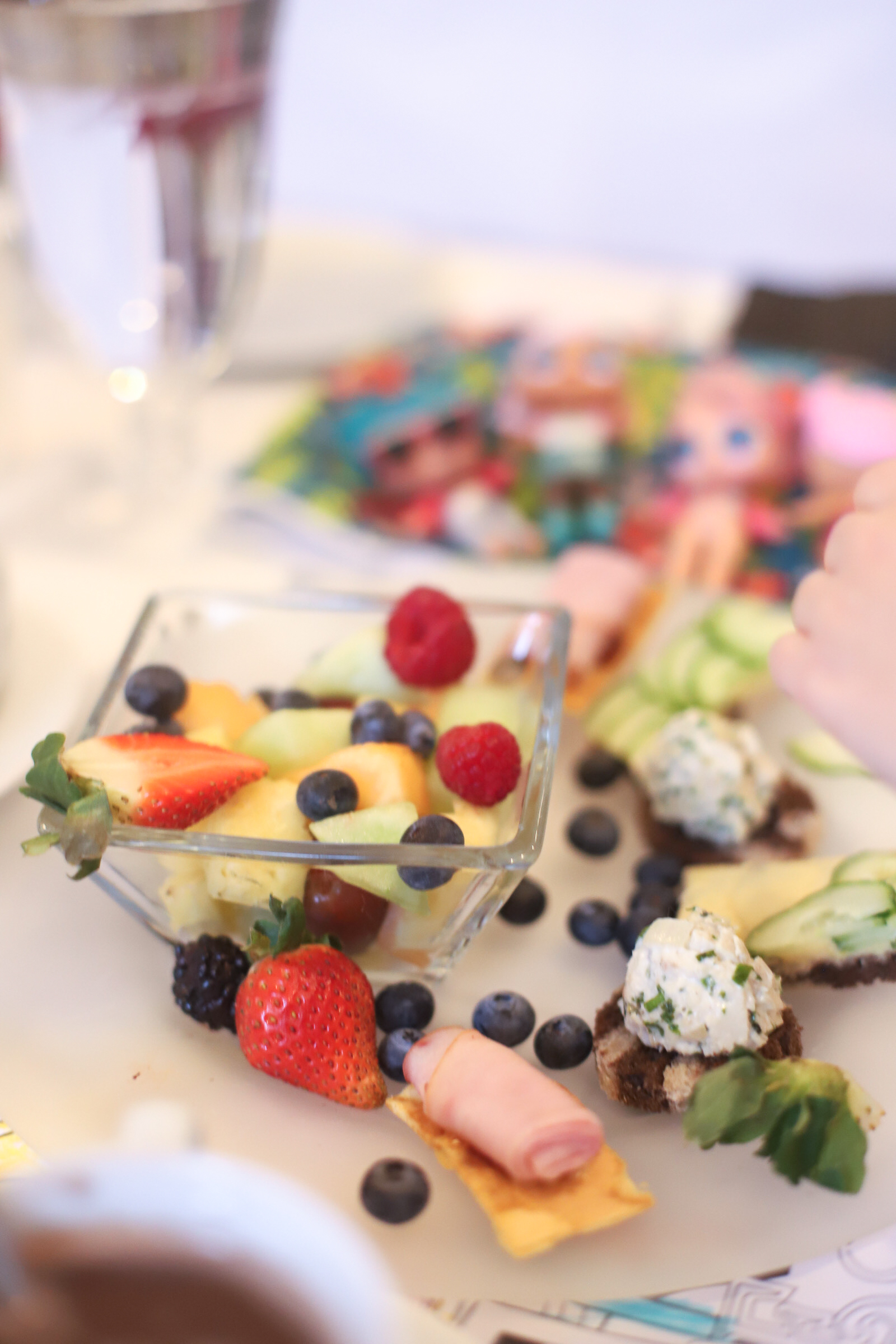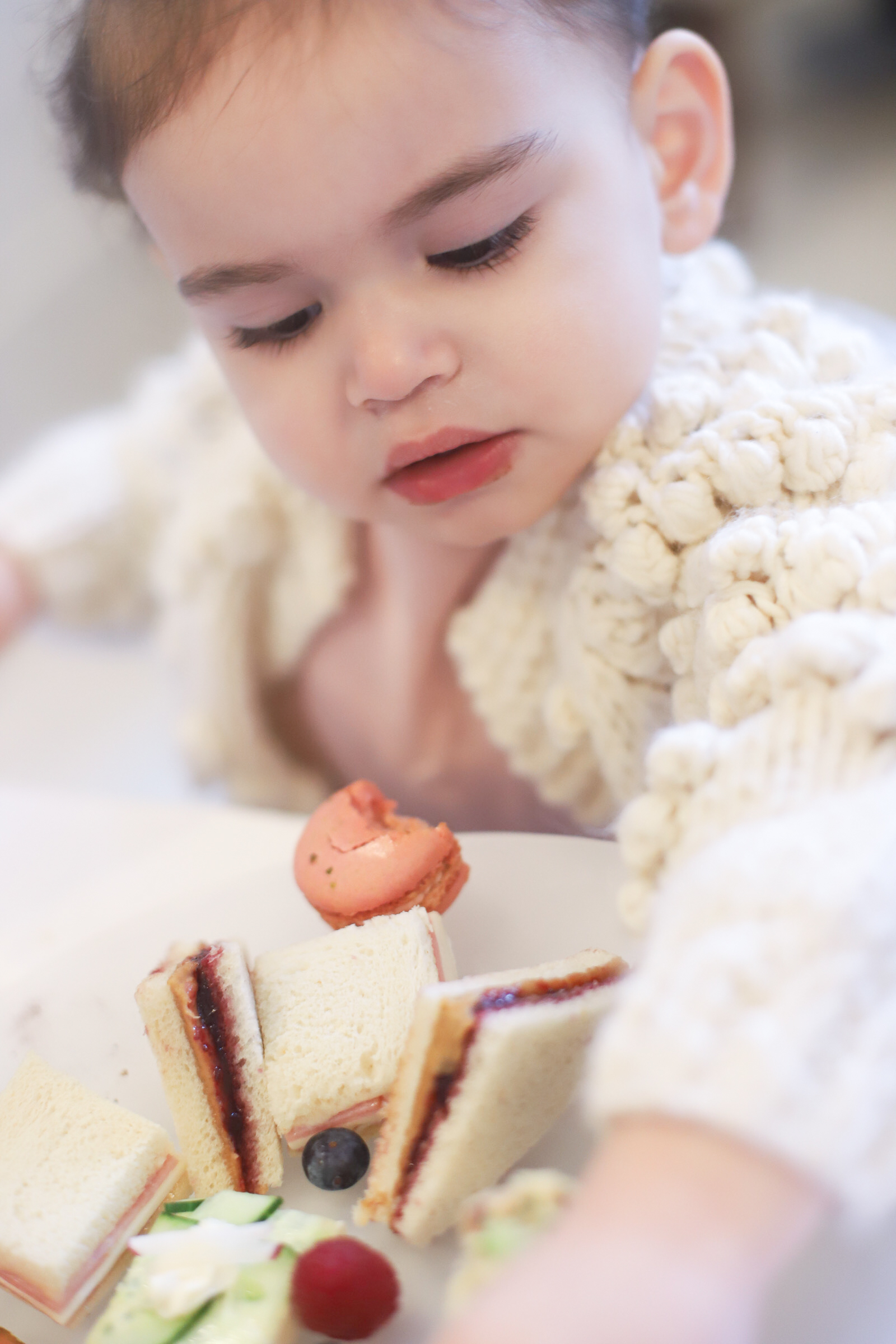 Side note: hot chocolate made with dairy-free dark chocolate and almond milk tastes incredible.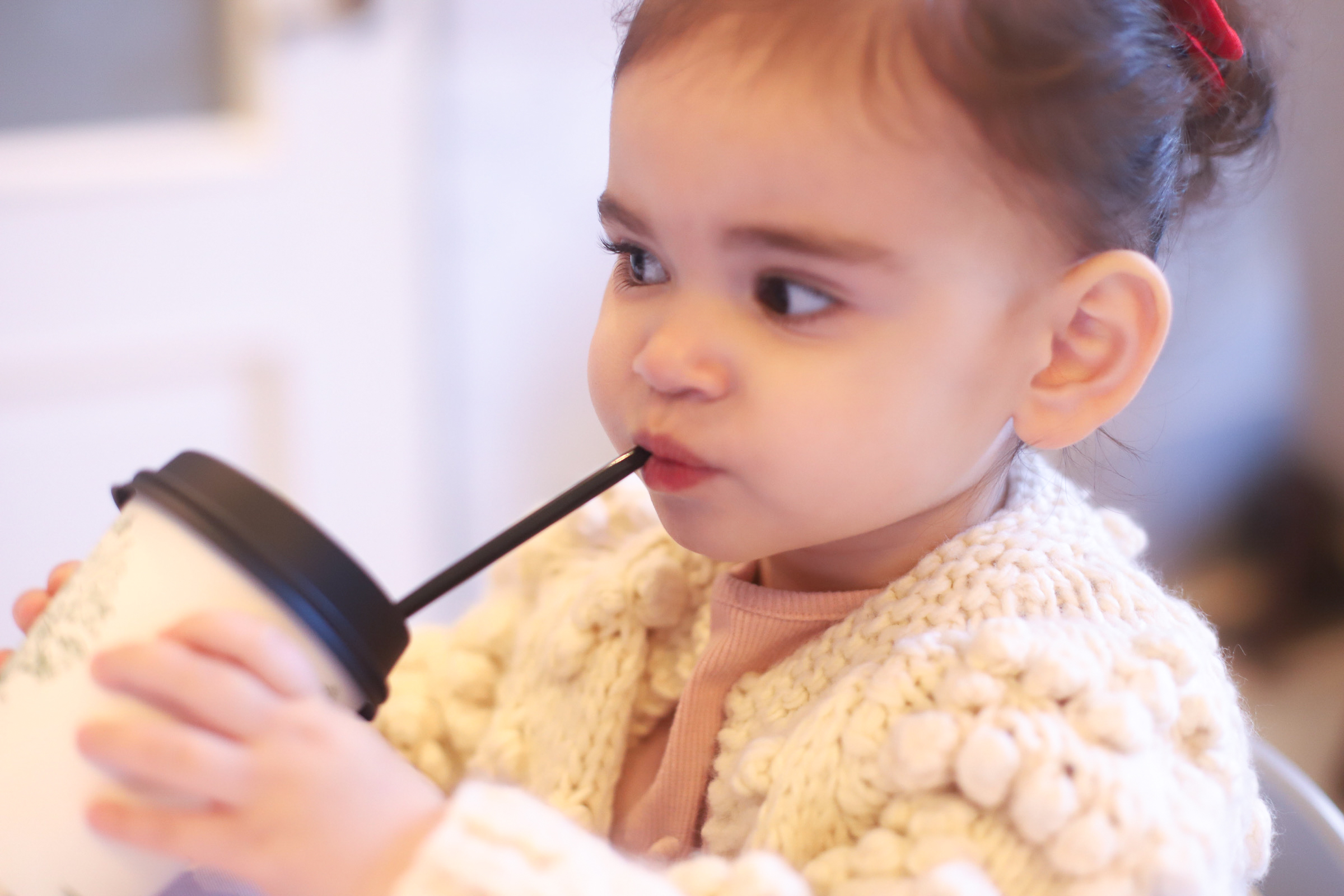 Such a fun afternoon and definitely a sweet way to get the girls into afternoon tea, right in the heart of Boston.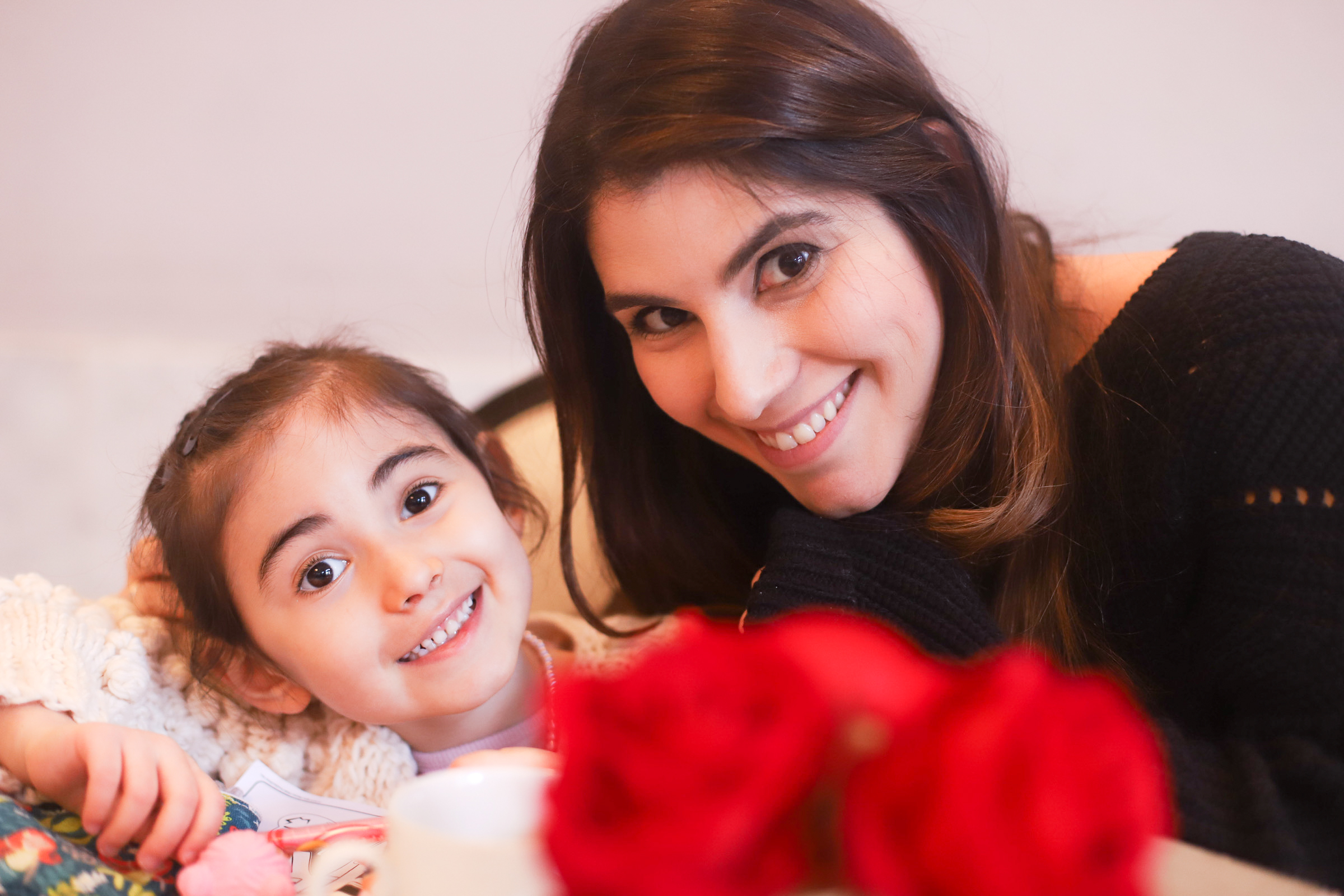 Are you a fan of afternoon tea? Have you ever been to a more formal afternoon tea service?
SHOP THE AFTERNOON TEA POST | CLICK LEFT & RIGHT ARROWS TO EXPLORE