This post is part of a paid sponsorship 3M Window Film. All opinions are my own. Thank you for supporting the sponsors who help to make Glitter, Inc. possible!
Sometimes, as a parent, you take a look around at your living room, and realize that it has become ground zero for all of the toys, books, games, bean bag chairs, discarded blankets, piles of mail, and laptop computers. Errr, at least, that's exactly how our living room looks … all of the time. This summer, with Scarlett's big birthday party, and preparing for baby number two, I've tried to make a conscious effort to give our family living space a bit of a facelift and to make the living room more inviting.
Through trial and error, and playing an interior designer on Pinterest (come on, you know you do too!) and in our own home, I've rounded up 6 living room ideas to make your living room more inviting.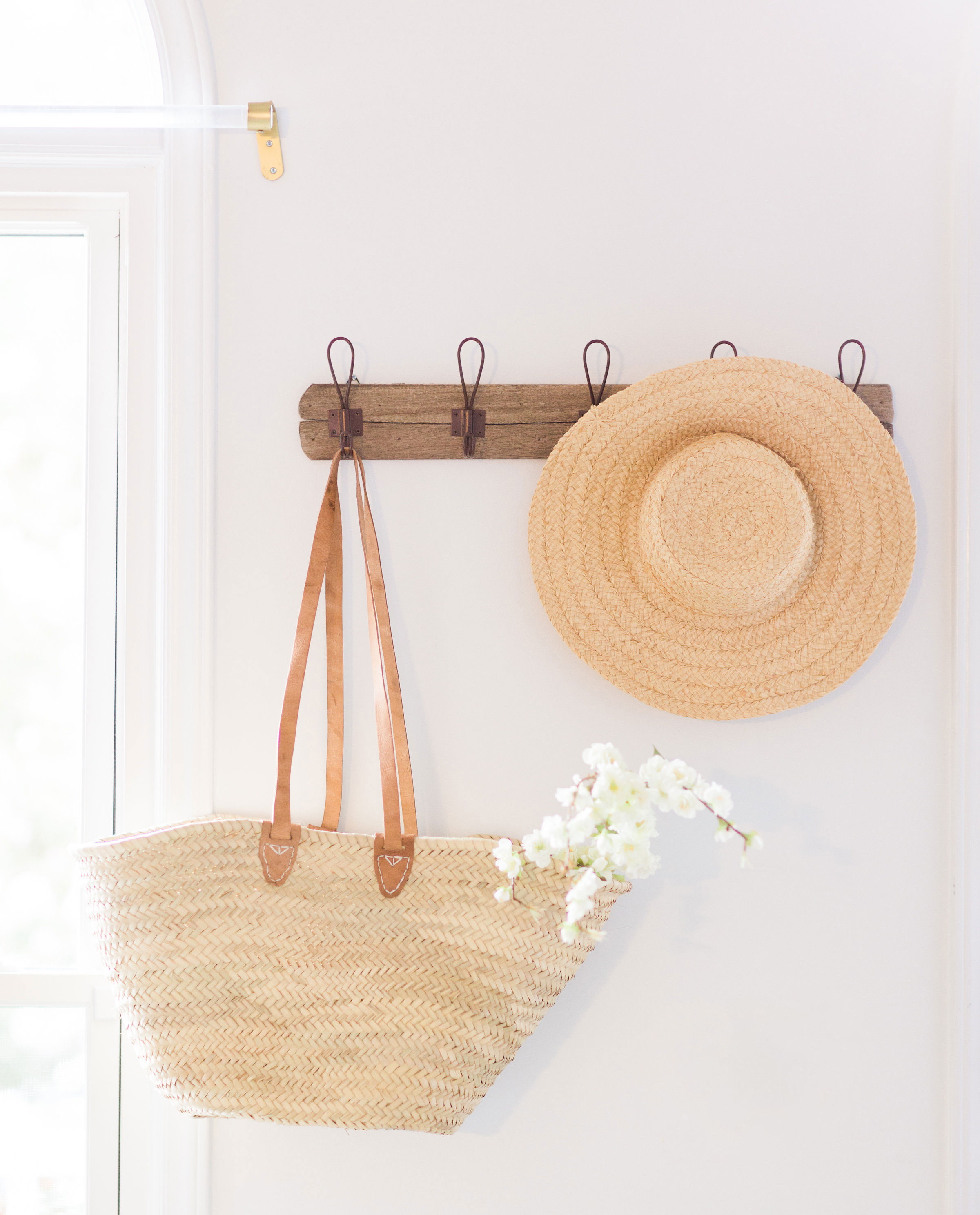 Find Pretty Ways to Store the Mess.
Baskets are your BFF. I'm a big fan of these belly baskets (and here and here and here) because they look stylish, but are deceptively deep and can hide a lot of toys and clutter in one easy cleanup. We also use ours to stack and store throw pillows and folded blankets.
You'll also almost always see a French market basket hanging by our front door. (An ode to the French market basket, right here.) This lifesaver of a carryall is perfect to throw on your arm for trips to the farmers market, the beach, a playdate or visit to the park, you name it. When you're done using it, hang it back up as a pretty decorative piece. Because we have ours by the front door, I also like to keep our dog, Belly's leash in there, plus a few other odds and ends I toss in in an effort to tidy up.
Last but not least, square storage bins. If you have any piece of furniture with cubbies or shelves, square baskets or storage bins can be a total game-changer. They hide the mess you would otherwise normally stuff haphazardly into those shelves, and they always look organized and tidy … even if you're not.
Bring in Natural Elements.
Plants make a huge difference in any living space. Whether real or faux, bringing in greenery can make a living room (or any room, for that matter) feel instantly more inviting, natural, and bright.
If you have a black thumb (#guilty), look for stylish faux greenery. Faux plants are really popular in home décor right now, and there are plenty of great finds online. Loving these palm leaf branches, this fiddle leaf fig tree, this snake plant in the cutest stand, and both this set of olive trees and this larger olive tree. With any of these living room ideas, you'd never know they weren't real plants.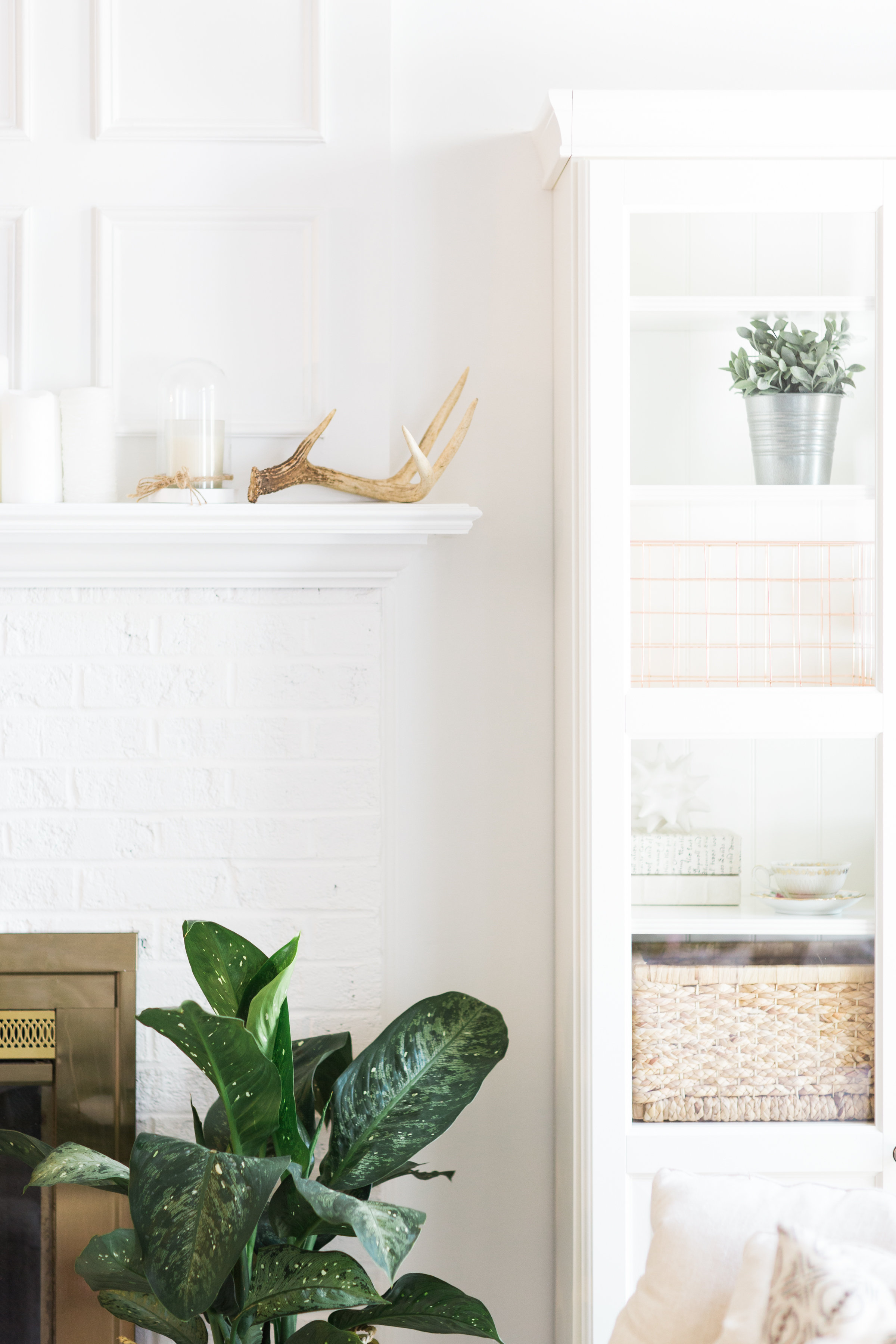 Don't Make Your Television the Focal Point.
In our last  house, our large TV was front and center, and right over the fireplace. It drove me crazy to lose my precious mantle (yep, I love decorating a good mantle!), and I always felt like the whole focus of the room was on the television. In our new house, the TV is off to the side, on a beautiful piece of furniture, and I'm so much happier.
Plus, when company comes over, the television doesn't take away from conversation, etc.
Someday, I'd love to conceal our television behind some kind of custom cabinetry, but until then, even just having the TV off to the side, has made a big difference.
Throw Pillows Are Always a Good Idea.
It's no secret that I love and regularly harness the power of a good throw pillow, or three. They instantly glam up and breathe new life into a space, and depending on the season, can really give the room a whole new look. Plus, pillows are comfy. Talk about inviting.
Put a Rug on It.
Even if your floors are carpeted, but especially if they're wood, laminate, or tile, adding a cozy soft rug, with a bit of texture, can really brighten up and soften the look of a living room. Don't break the bank by hunting for the perfect 8×10 rug. A small-ish rug that fits between your two sofas, chair and sofa, or sectional, and/or under a coffee table, is really all you'll need to add that inviting affect.
Remember your windows.
Ever find that those huge windows that let in all of that dreamy light when you first laid eyes on your would-be home let in TOO much light? We've totally run into that problem this summer in our home. We have these two huge windows that let in gorgeous natural light – and we all know how good lighting can make a space feel more inviting – but it can also make the room feel like a furnace on hot summer days.
3M Window Film for residential use has the solution; and it's a pretty genius fix. Both the 3M™ Sun Control Window Film Prestige Series and 3M™ Thinsulate™ Window Film Climate Control Series work wonders for your living space.
3M Residential Window Film is a professionally installed product that can be used to improve the comfort, energy efficiency and look of any room in your home. Professionally installed window films offer a turnkey solution to addressing heat and UV exposure at home, provides an easy alternative to comprehensive window replacement, increases energy efficiency, and decreases fading and protects interior investments. Plus, 3M Sun Control window film's low interior and exterior reflectivity lets you enjoy the views from inside, while maintaining an attractive look from outside. 3M Thinsulate also protects against heat loss in colder weather; seriously, so efficient.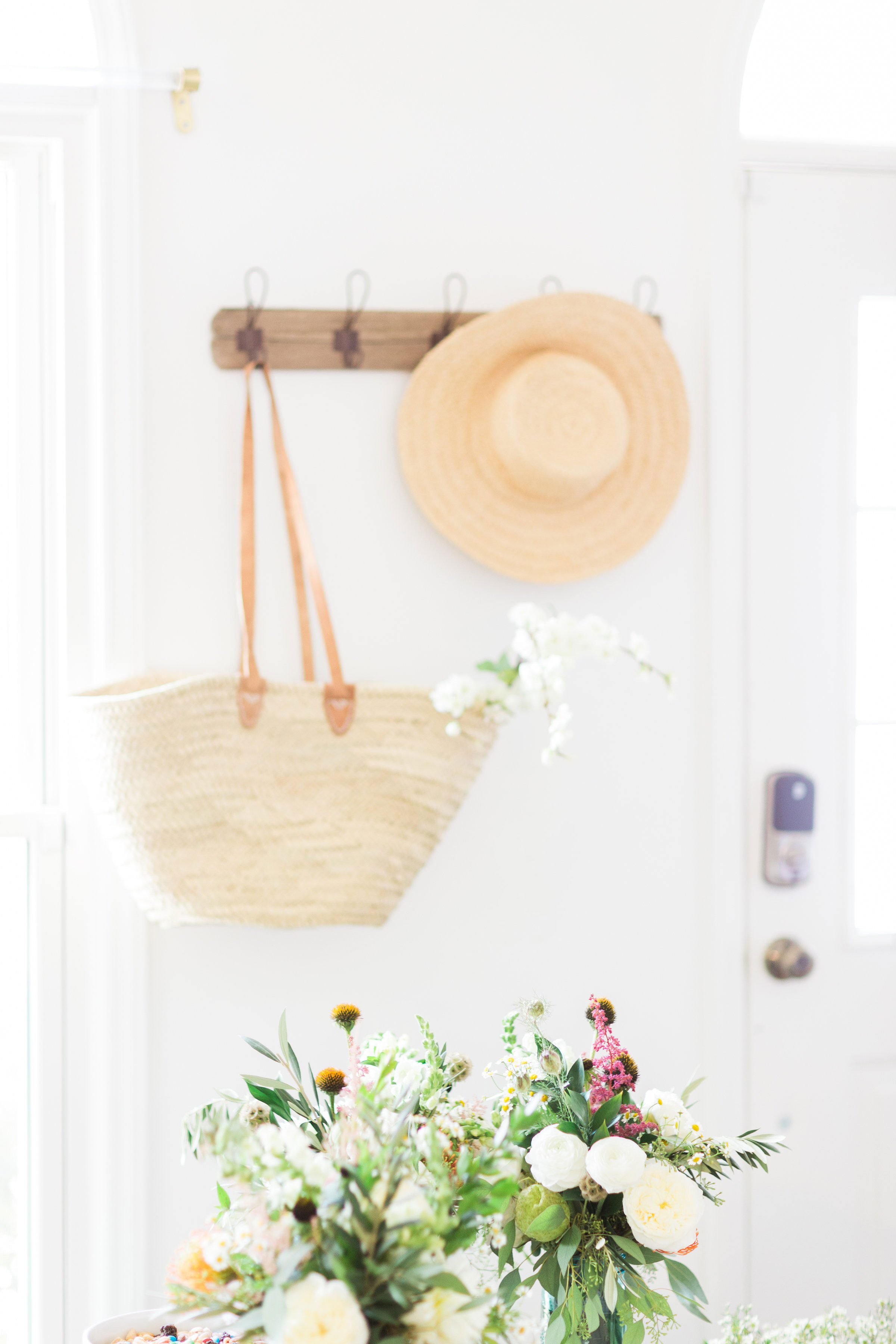 If window film sounds like the most genius idea ever (yep, it's on the tippity top of our home wishlist this season), visit 3M's "Where to Buy" page to contact certified professional installers for 3M Residential Window Films and to schedule a free estimate.
To learn more, please visit: www.3m.com/windowfilmblogs

Love these living room ideas? See more home décor tips, tricks, and plenty of design inspiration right here.
Photography by Annie Watts Photography for Glitter, Inc.