This post contains affiliate links, which means that if you click on one of the product links, I'll receive a small commission. Thank you so much for clicking through and helping to support this little blog business of mine! Read more about our site, privacy, and disclosure policies here.
Focus on fitness and health from the comfort of your living room with these 10 Awesome FREE At-Home Online Workouts!
If you follow me on Snapchat (username → glitterinclexi), you may have caught that Scarlett and I went to a handful of stroller fitness classes last week. I know it's a tad cliché to start a workout routine on the heels of a new year, but hey, if it gets me working out, I'm running with it (pun totally intended!)
But here's the thing: while I actually sort of liked the intense cardio workout – I say sort of because as hard as I try, I've never really liked working out; the sneakers, the sweat, burpees (a.k.a., misery), the whole exercise aspect … I'd rather be doing, well, anything else. Scarlett seemed to hate it. She was less-than-thrilled to be confined to her stroller seat for a solid hour, and trust me, I plied her with everything from boxes of raisins, bags of cereal, every game and show on the ipad. It was hopeless. While I may still try our stroller strides class a few more times, I'm just not sure this one is Scarlett's "thing." (Or mine, if I'm being honest.)
Miraculously though, I'm still on the whole fitness train. So I'm determined to keep it up, and follow through on my workout resolution. And the easiest way to keep at it is by keeping it in my living room. At-home online workouts are where it's at. Because a workout that I can do three feet from my sofa, is my kind of workout.
And let's face it, gym memberships can get expensive, classes aren't always convenient, and if you're a fellow mama, trying to get everyone ready to make your way to an exercise class on time can feel like a whole lot more trouble than it's worth. So I'm rounding up 10 of the best FREE online workouts you can do at home (and still feel like you've kicked some butt for the day!)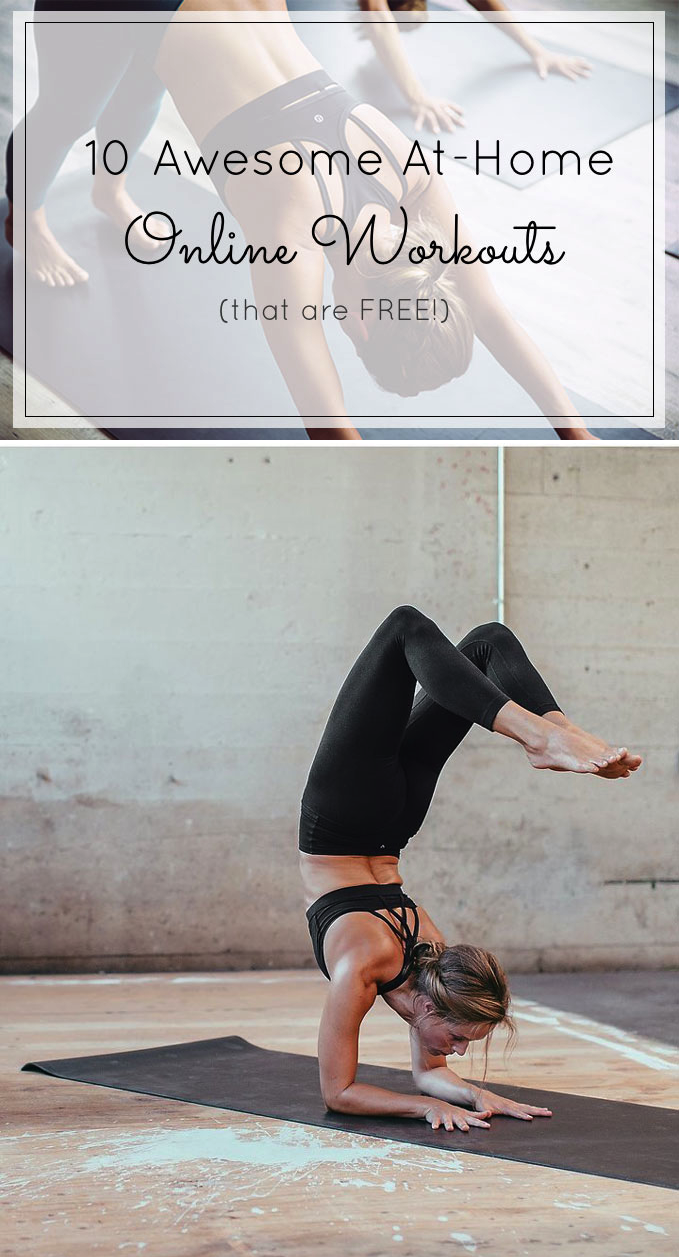 Ballet Beautiful | Total Body Sculpt Workout: Although you can actually pay for a subscription to access all of the Ballet Beautiful courses online, there are a few graceful, ballet-inspired full body exercise routines offered for free on BeFit's YouTube channel.
Tone It Up: YouTube sensations, Karena and Katrina, have their own Bravo reality show, really awesome beach waves, and an arsenal of workout moves with adorable names like Koala Curls, Hug Your Mate, and Kangaroo Jacks. Their YouTube channel also has over 300,000 subscribers, so you know they've got to be good.
30-Minute Bodyweight Bootcamp Workout You Can Do Anywhere: Another one by POPSUGAR Fitness, this one promise's to leave you dripping in sweat; a.k.a., a bonafide workout.
Jillian Michaels' Banish Fat Boost Metabolism Complete Workout: Judging from the comments, this one is going to leave you flat on your back. Maybe do half at a time. Baby steps, my friends.
Fit, Strong, and Sexy: Former fitness consultant, Amanda Russell, offers friendly online classes with fun twists like Bridal Workout Moves, Skinny Jean Workout, and The Coachella 5 Minute Hip and Butt Workout.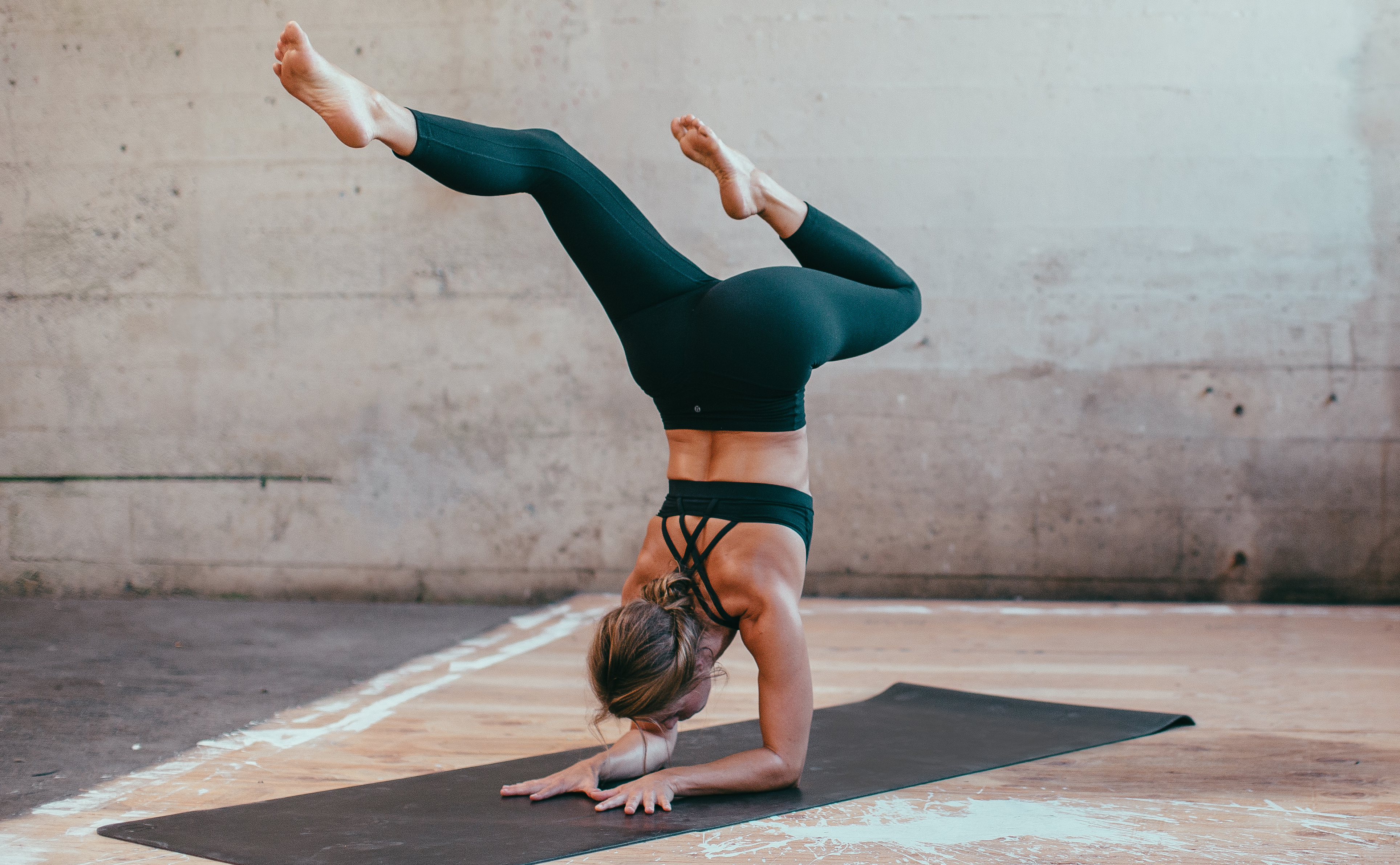 POP Pilates for Beginners: A total body workout packed with girl power. Rumor has it, all of the classes by Blogilates are pretty awesome. They even have a Beginner's Workout Calendar!
15-Minute Full-Body Workout: Dubbed the fast and furious calorie burn by POPSUGAR Fitness, this is a quick routine you can squeeze in just about any time of the day.
10-Minute Barre Abs Workout: If you just want to quickly tighten those abs, this is the workout for you. Pair it with the 15-Minute Full-Body Workout and you will have done one killer workout for the day.
XHIT Daily: They promise to give us the legs of Jennifer Lawrence and the butt of Beyonce. What's not to love?
Tara Stiles: Tara's channel is yoga for all ability levels – which I love – but it also gets results. Trying Let It Go Yoga ASAP.
Adding a number 11, by popular request …
Yoga With Adriene: New to me, but I'm already sold. The much-loved Adriene offers a YogaCamp to get you started, plus a daily email and yoga calendar. I'm seriously considering trying the 30-day YogaCamp challenge to ease myself in.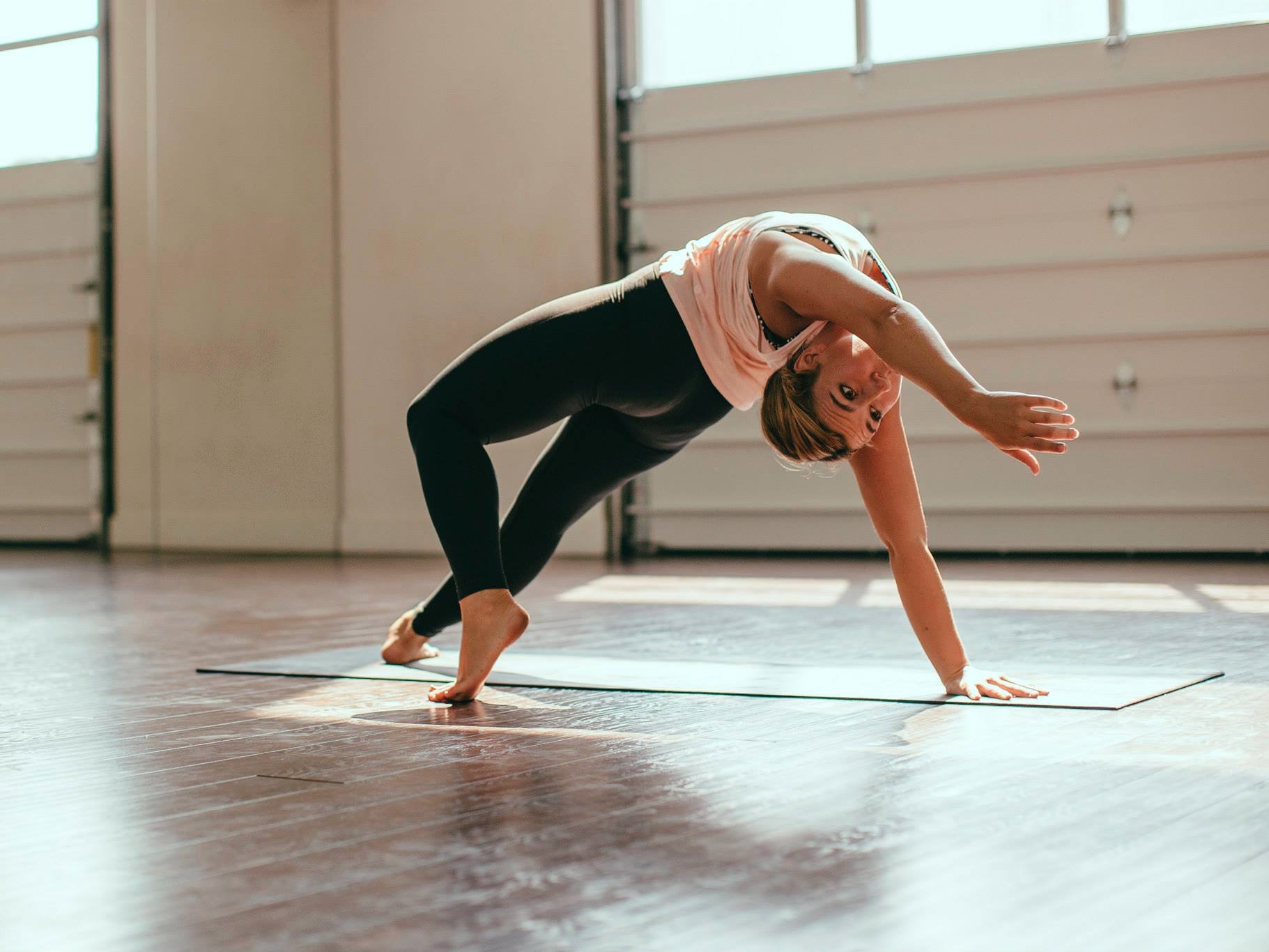 Do you have any favorite online workouts? Send them my way! I'm on the hunt for a few new favorites.
images via lululemon