This post contains affiliate links, which means that if you click on one of the product links, I'll receive a small commission. Thank you so much for clicking through and helping to support this little blog business of mine! Read more about our site, privacy, and disclosure policies here.
Looking for a fun Christmas craft to make this holiday season? These DIY folded fabric pinecones make the prettiest ornaments, are perfect as gift toppers, and use up leftover fabric scraps – no sewing required. (Great if you have a quilter in your life!)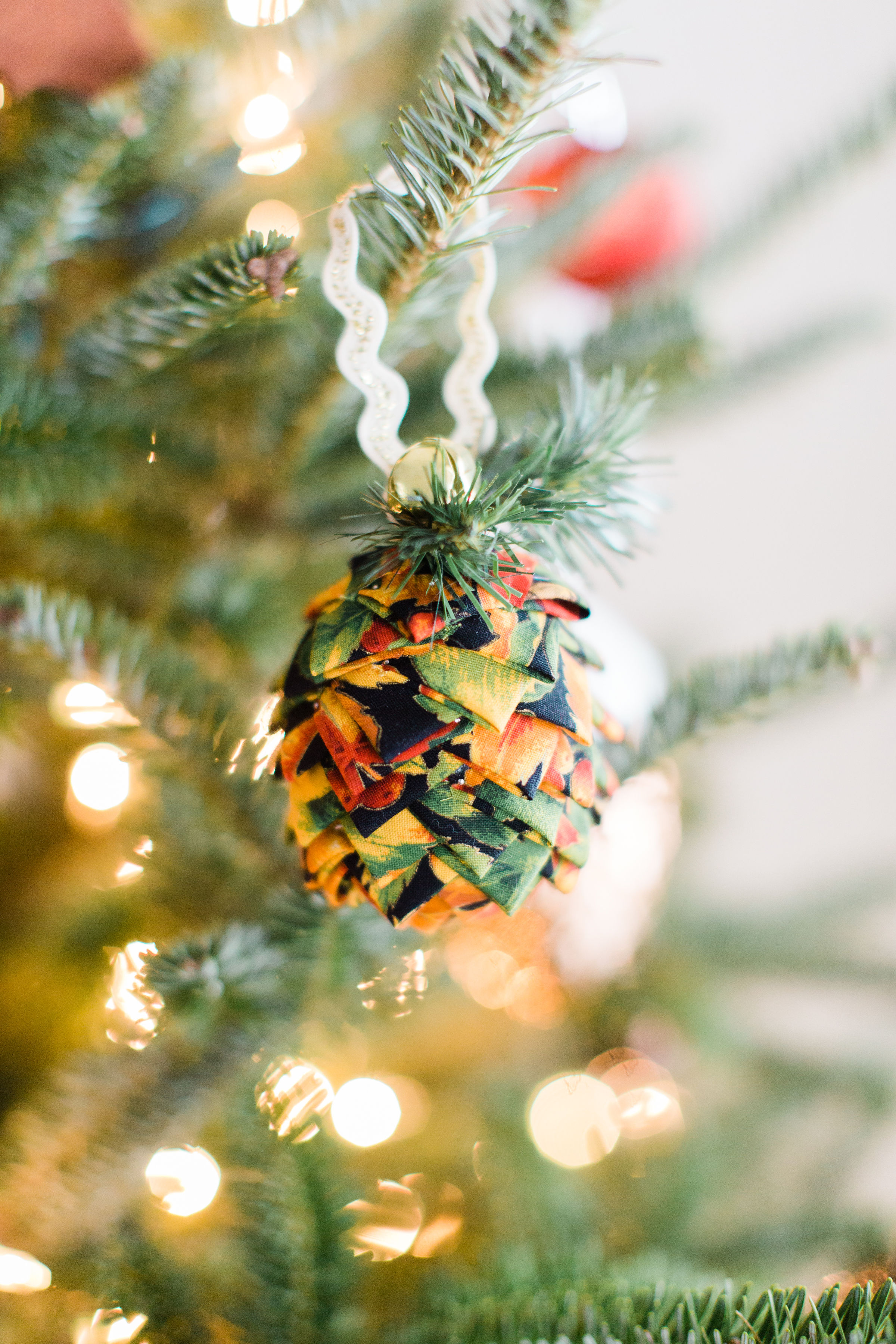 Over Thanksgiving, my mom, sister, and I had so much fun making these folded fabric pinecone ornaments. I love a good holiday craft, and these pinecones were no exception!
These DIY folded fabric pinecone ornaments make for the sweetest gift and double as the prettiest gift topper. I also really like attaching an ornament to a gift card; i.e., this is such a sweet teacher gift.
Once you've made your fabric pinecones, you can either attach a ribbon hanger onto the top to turn them into ornaments to hang on a Christmas tree, or you can skip the ribbon topper and put several fabric pinecones in a cluster on a table top or in a decorative bowl.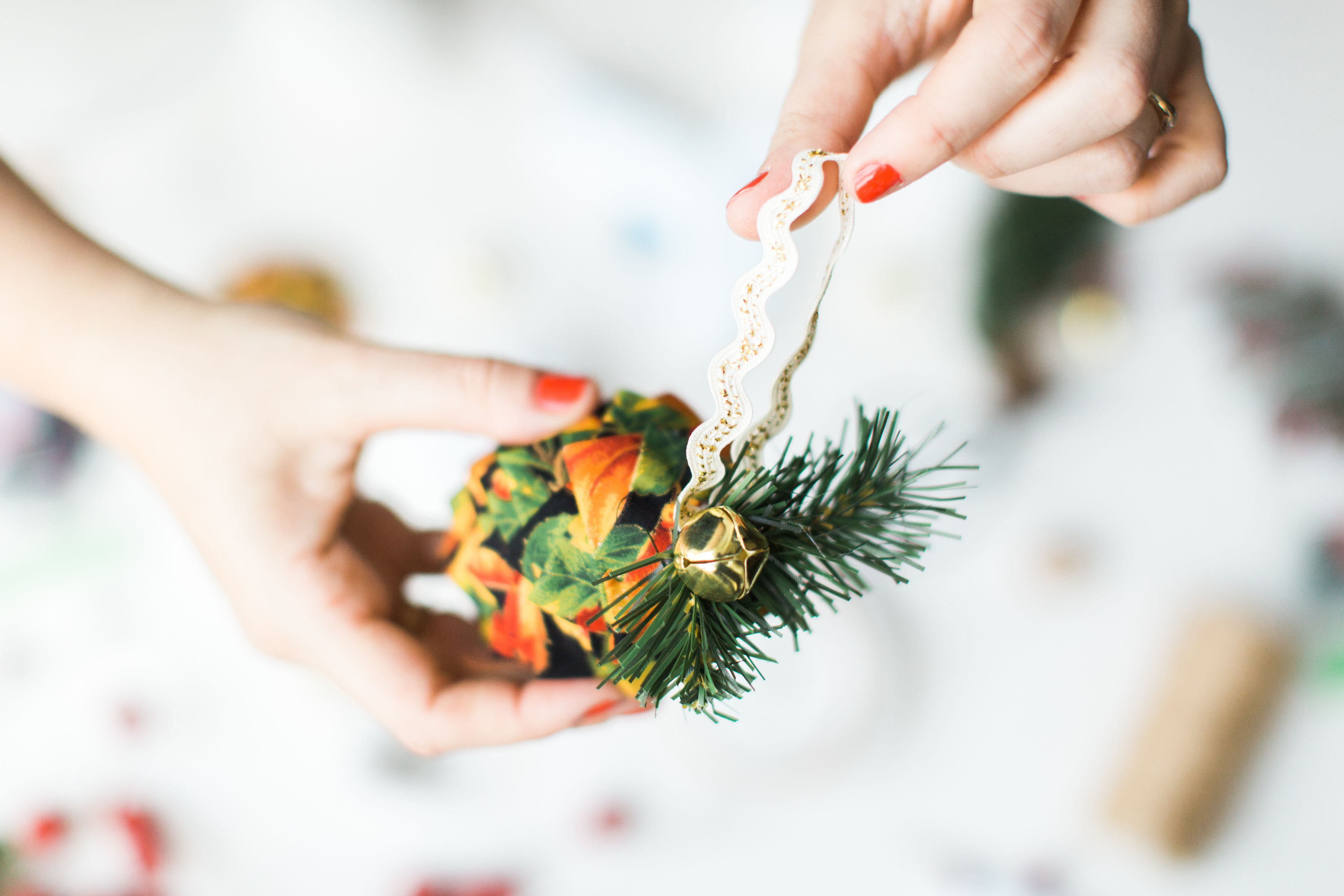 I love how relatively simple these DIY folded fabric pinecone ornaments are to put together, and they really do have major holiday wow factor.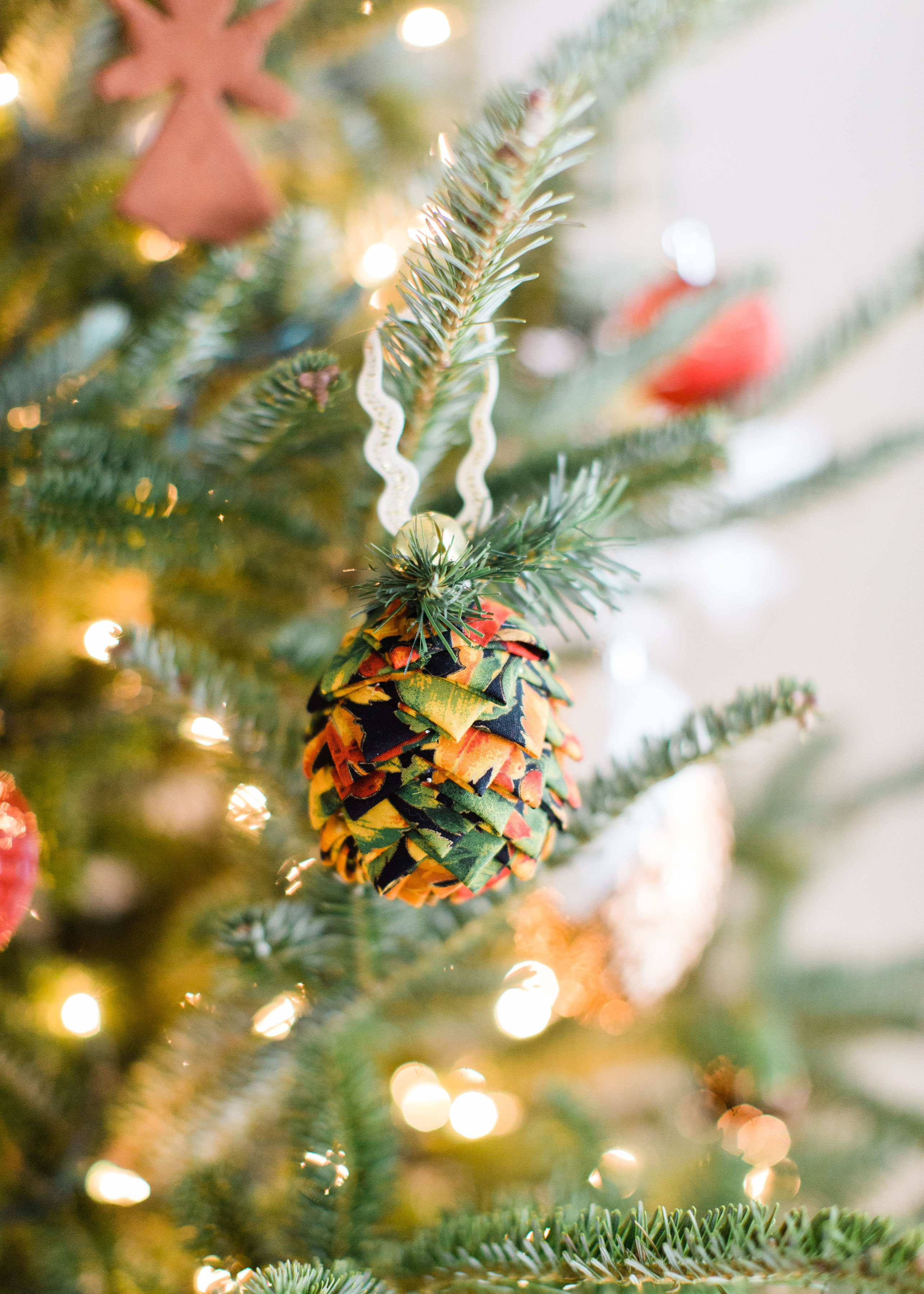 How to Make a DIY Folded Fabric Pinecone Ornament
(With pictures!)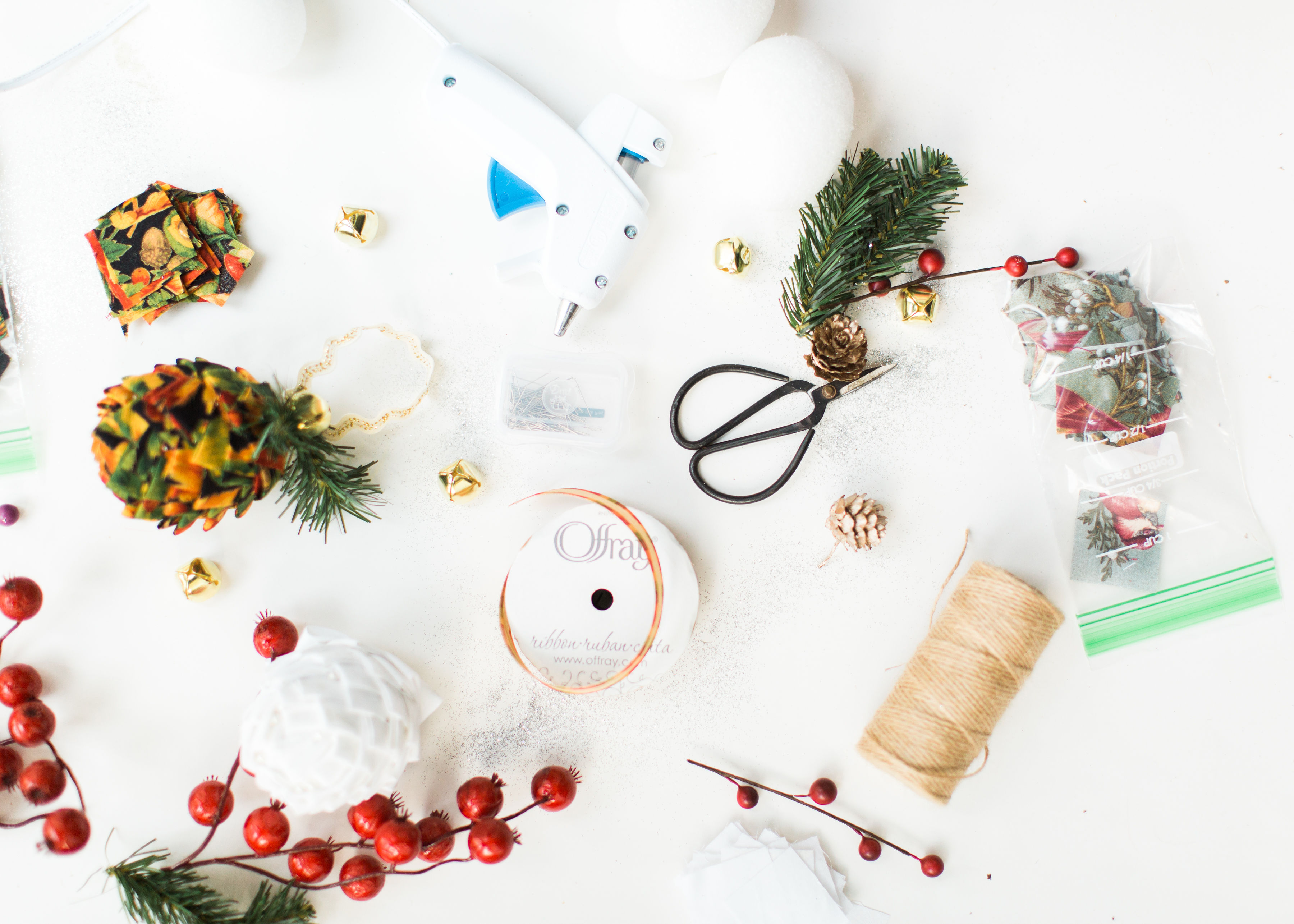 WHAT YOU'LL NEED

DIRECTIONS
Cut out a cardboard template, 2 x 2 inches. Trace the template on to the wrong side (the back side) of your fabric. You can use any combination of fabrics and colors you like to create your own unique design. Cut out the squares. Each pinecone will take around 60 squares to cover; some less, some more. (You can also use a rotary cutter and rotary mat to make your squares. It will go a lot faster.)
Start by turning your styrofoam egg top/narrow side up. Take one square of fabric and on the inside four corners, put a small dot of glue. Affix the fabric square to the top of the egg. You can also secure each of the four corners by pushing one pin at each corner. (This square of fabric will cover any gaps in the initial row.)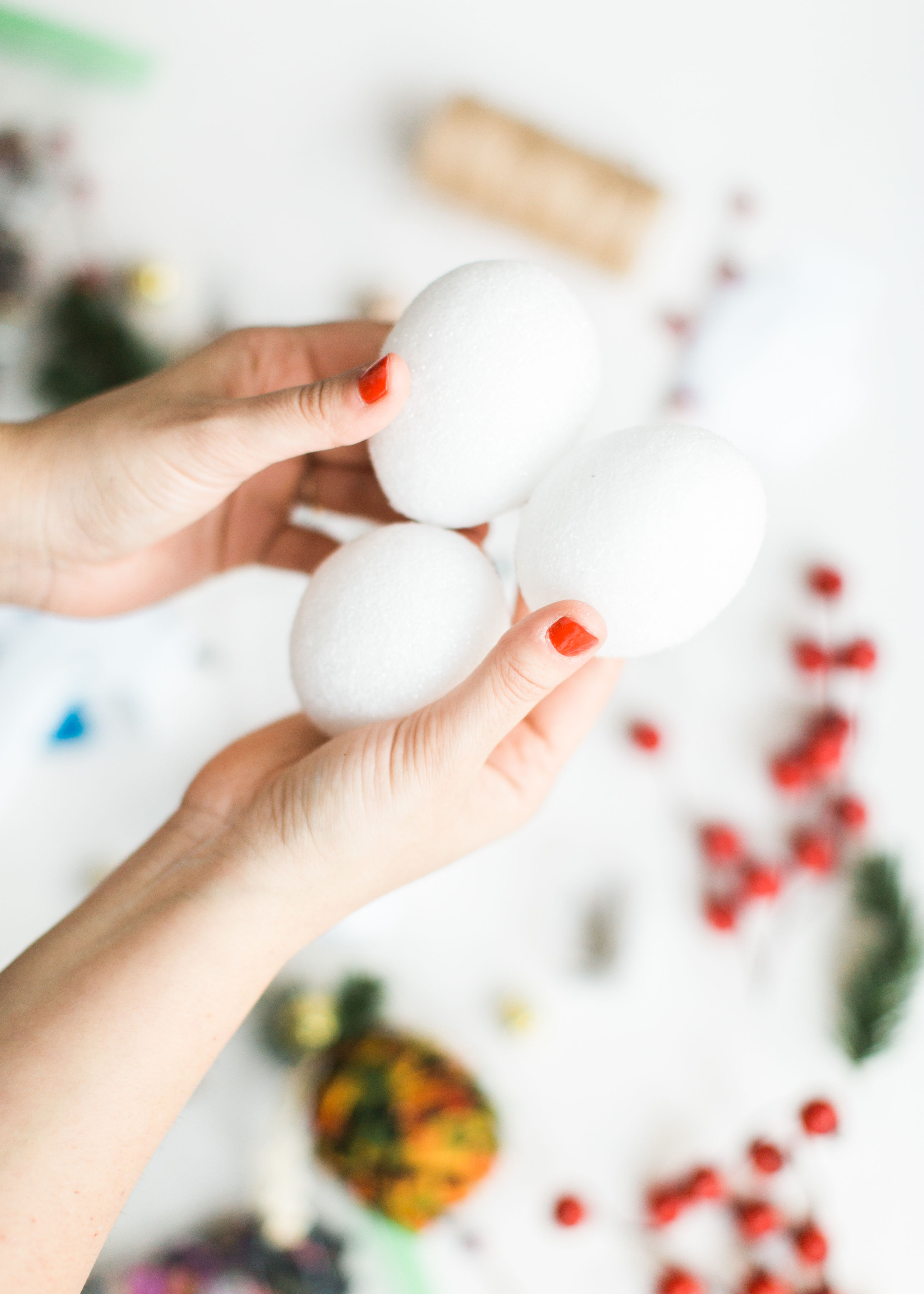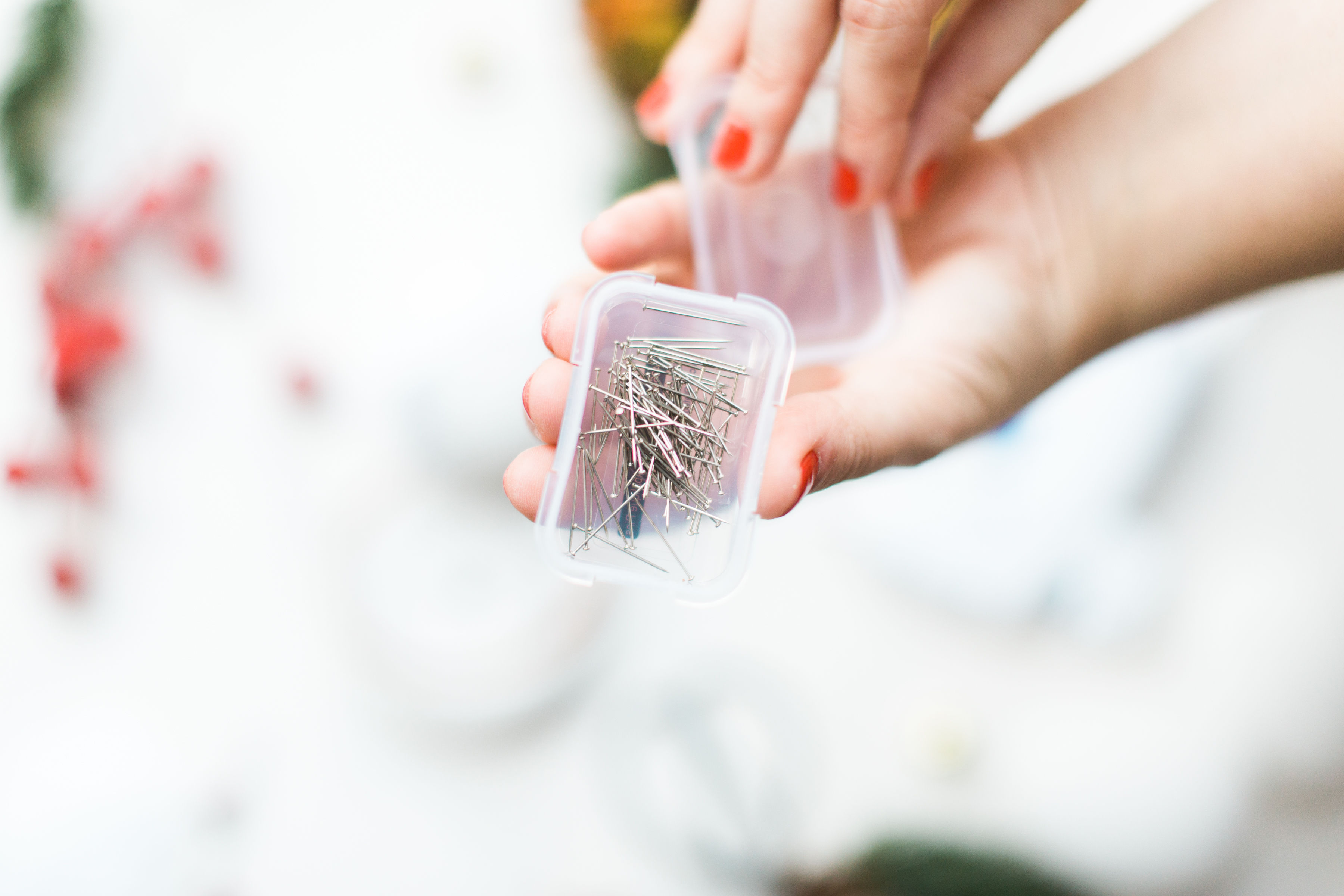 Next you'll make your fabric triangles, one at a time, as you work.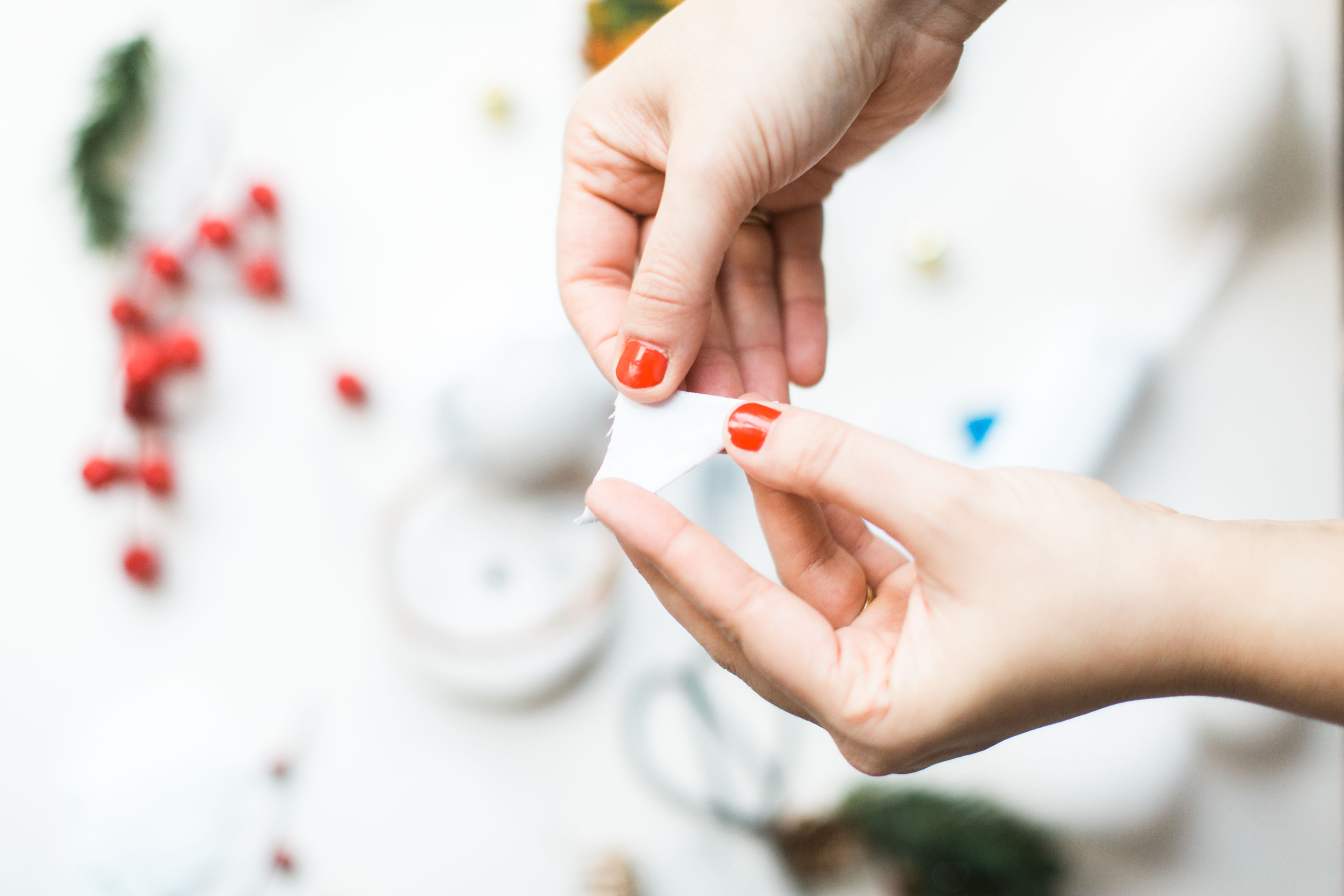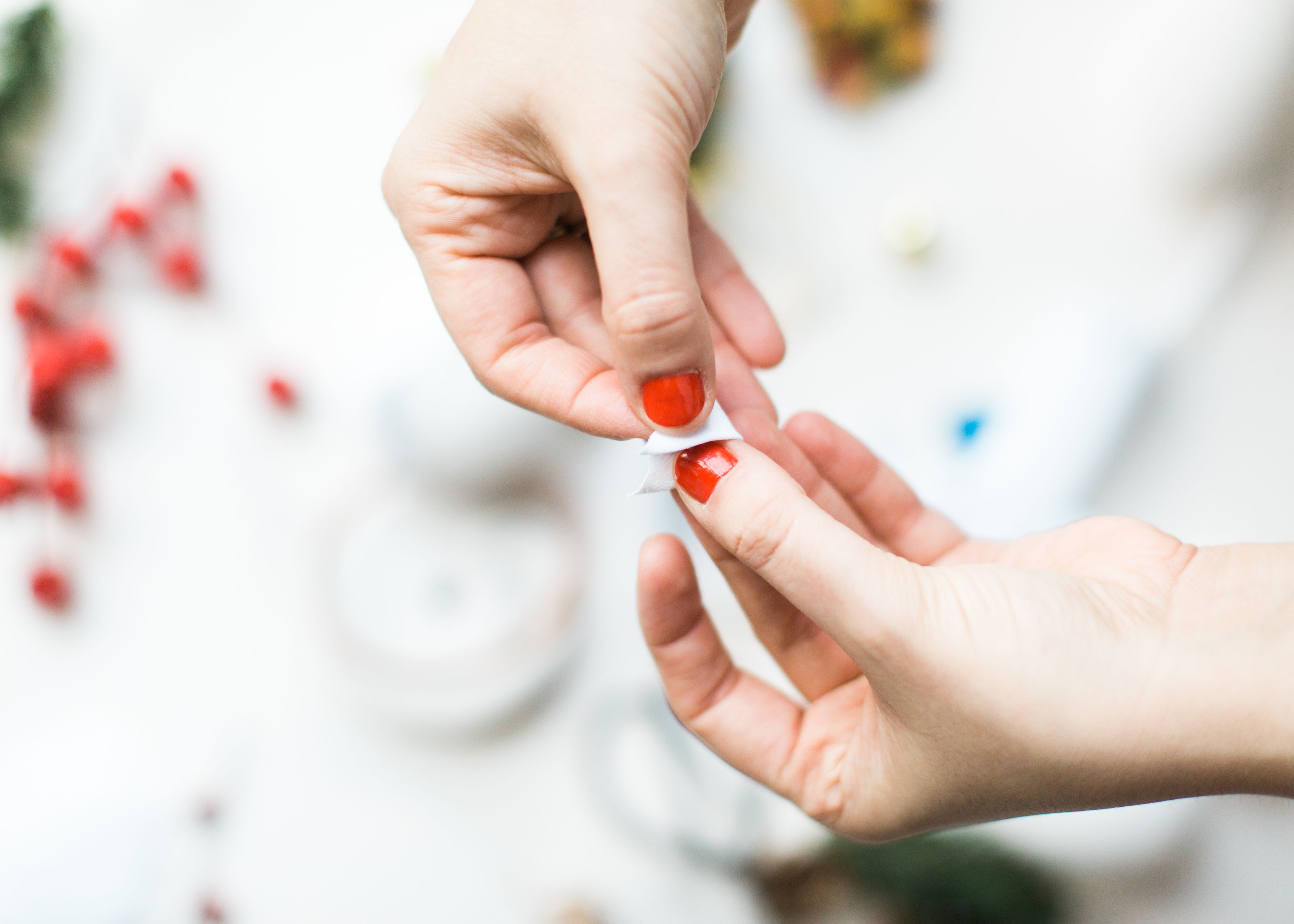 To make your fabric triangles (that you will pin to the egg), simply fold each fabric square first in half (diagonally), and then in half again, to form a small triangle. (A more detailed look at this is in the pictures above.)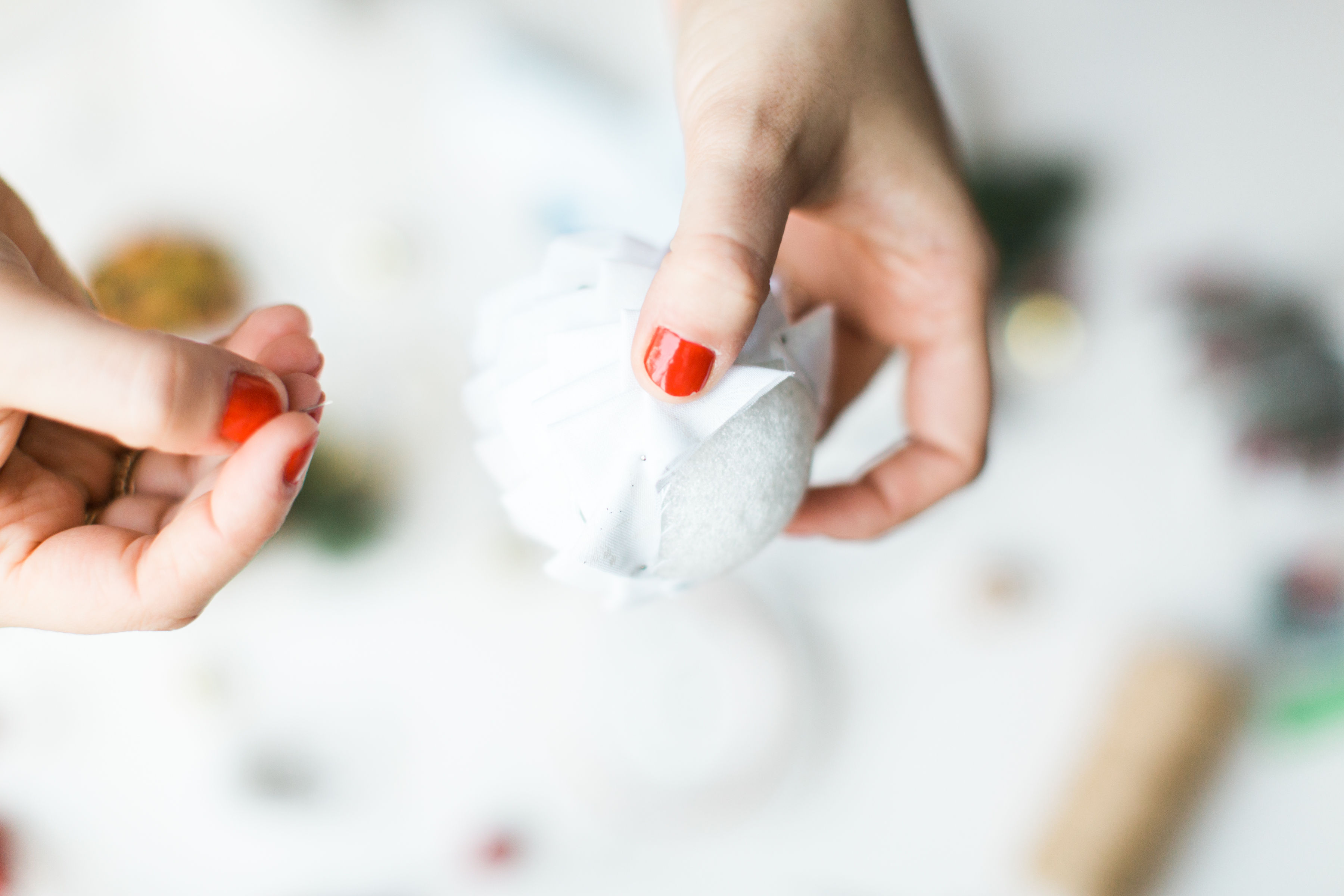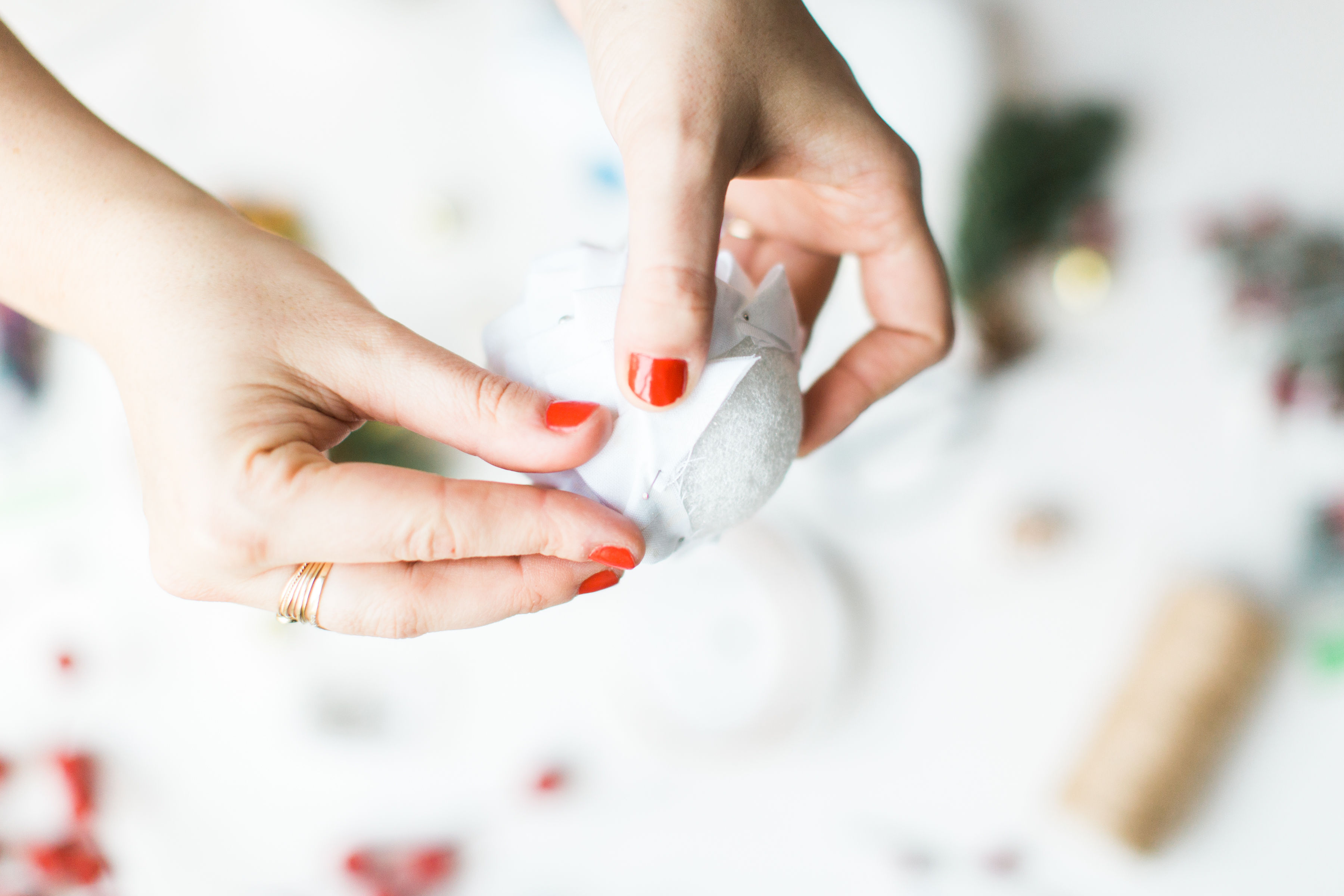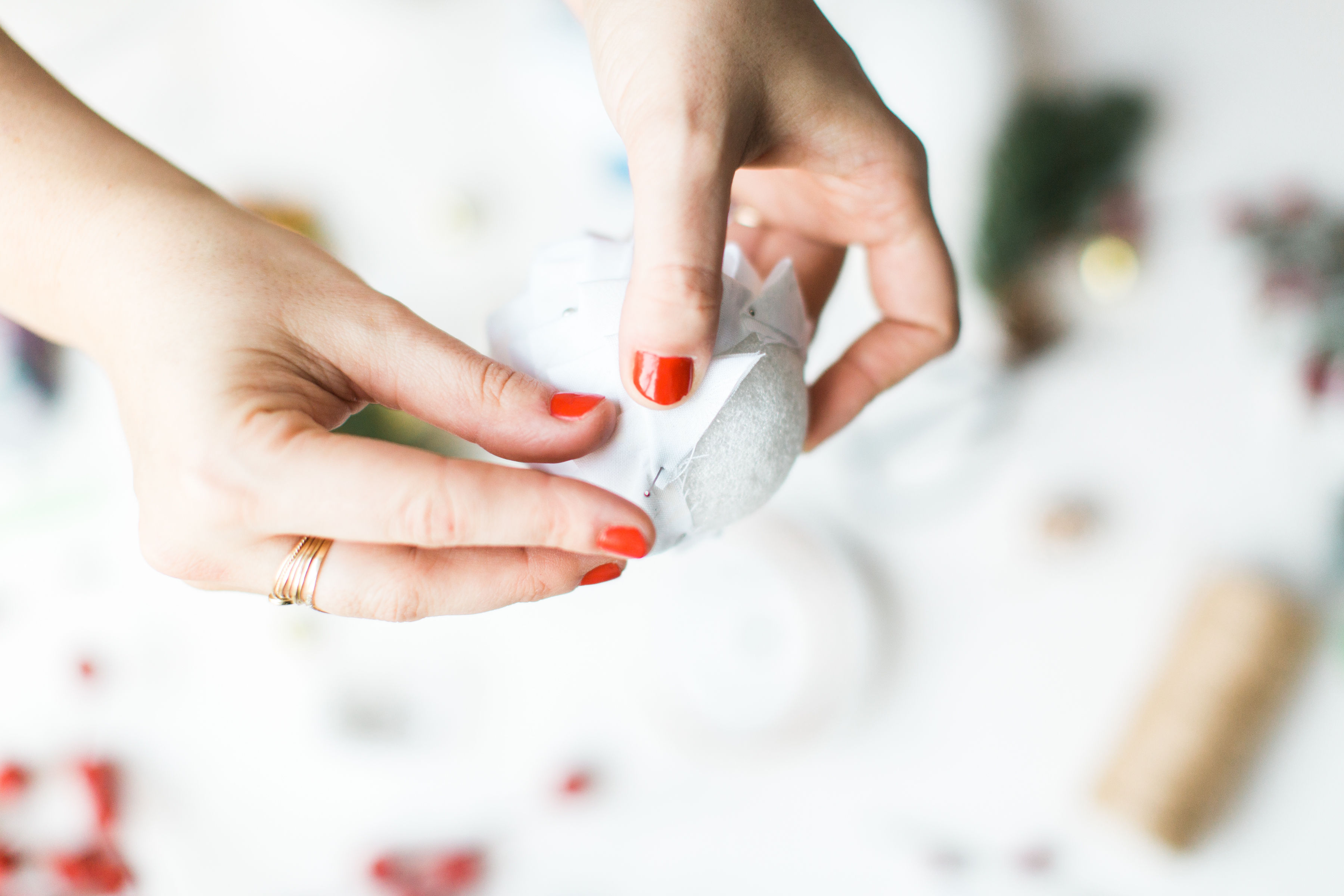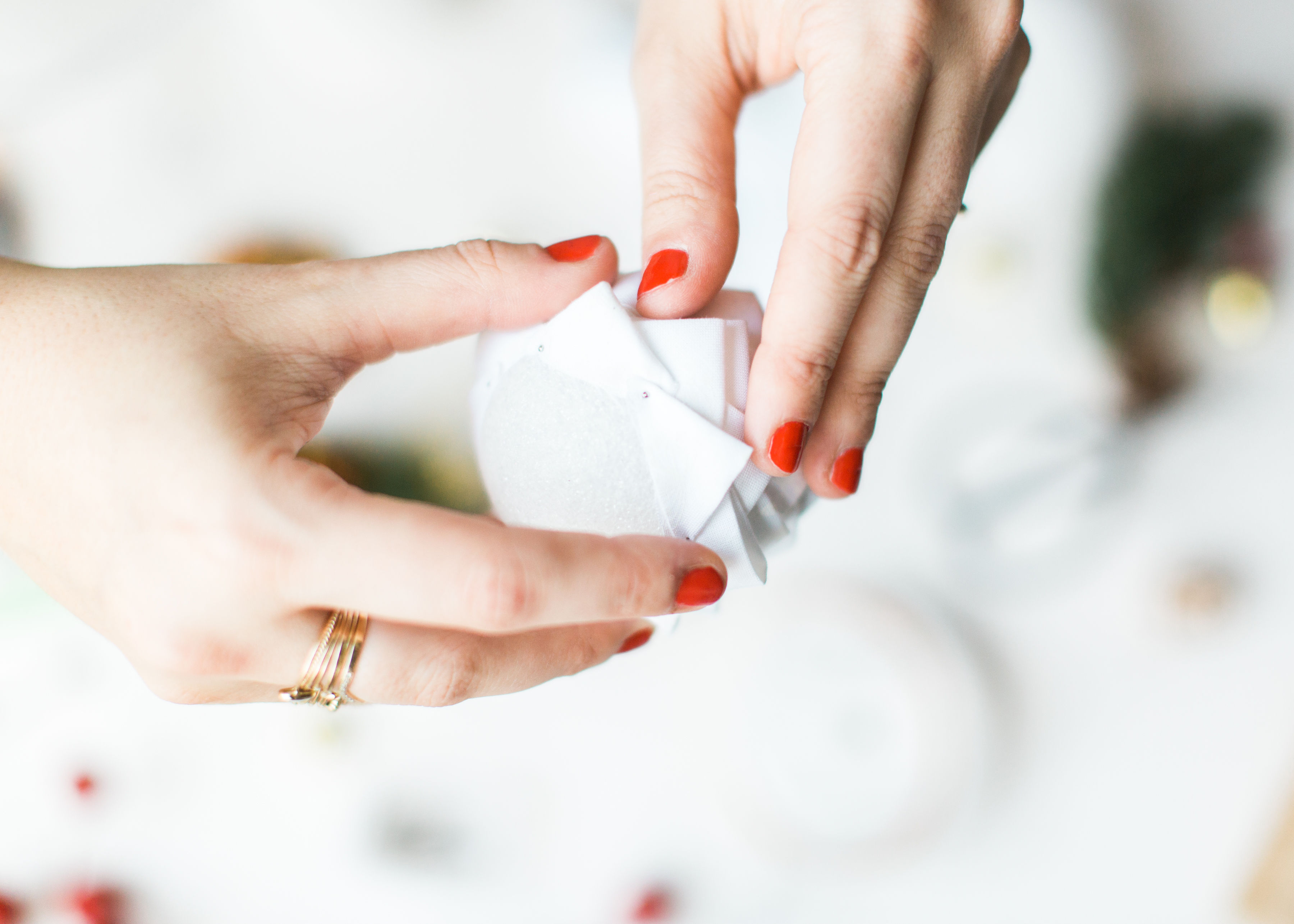 From there, starting just above the fabric top of the egg, pin triangles to form a ring, with the points of your triangles touching at the top. To do this, pin the two base tips of each triangle to the styrofoam ball. So the first ring will be just four triangles, with each end touching. (Note: you can dip each and every pin into the glue before pushing into the fabric, but I find I don't really need to do this. The pins hold nice and secure and I prefer not gluing it in case I want to redo one, or move a triangle over a bit as I'm working.)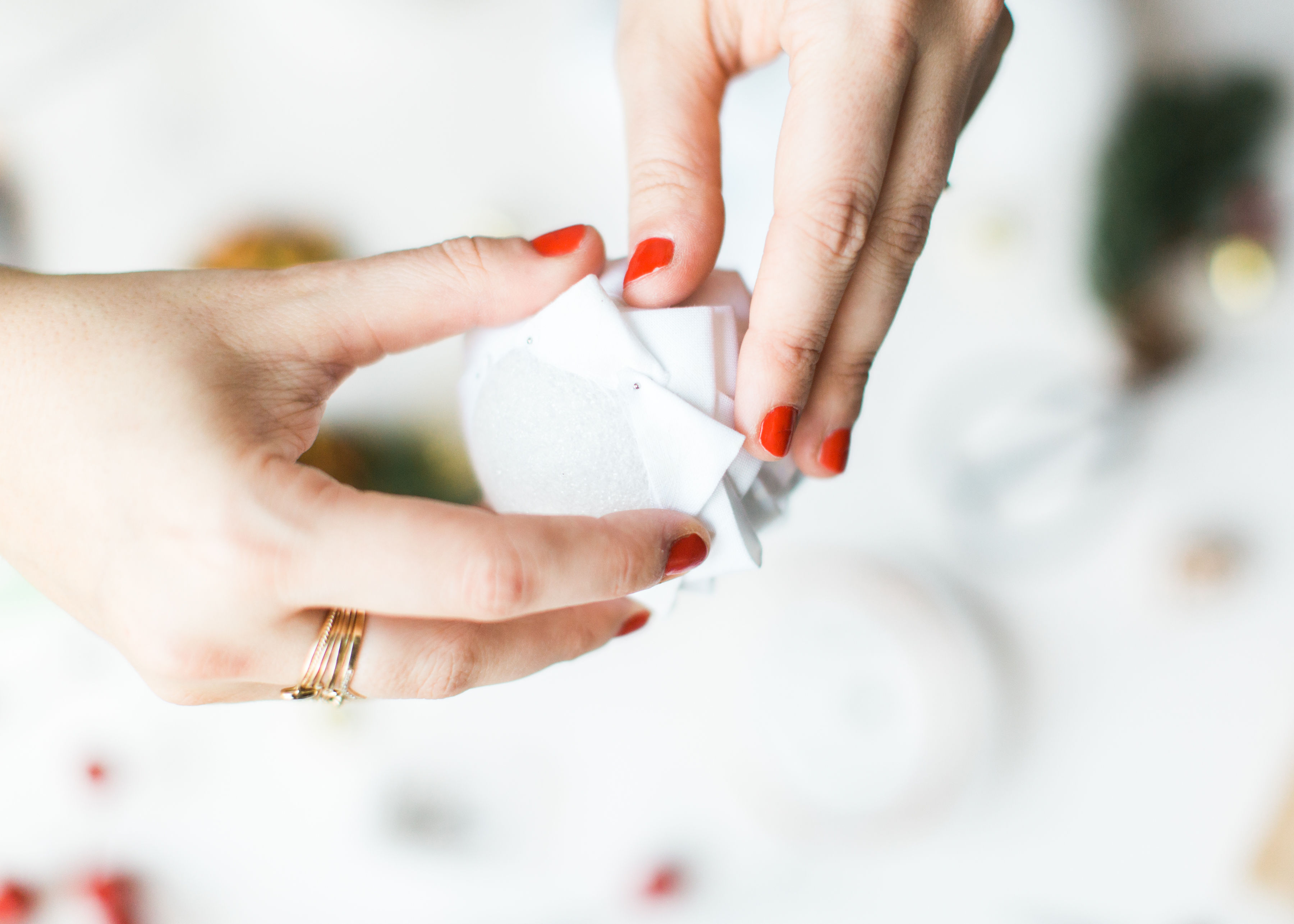 After that, you just keep on building in circles around the rim. Drop down a bit for each row, but keep each row close enough to cover any styrofoam. You can also place the new piece for each row above the corner points of two pieces in the previous row to help cover any pins. Don't fret – it doesn't need to be perfect. Some people count their triangles – though honestly, I never do – and it comes out looking great no matter what.
To close the final gap, you will continue adding triangles, bringing them closer together until the end is closed enough to cover with one more square piece of fabric. Just like you did with the first square, glue that one to seal the base, and pin the four corners.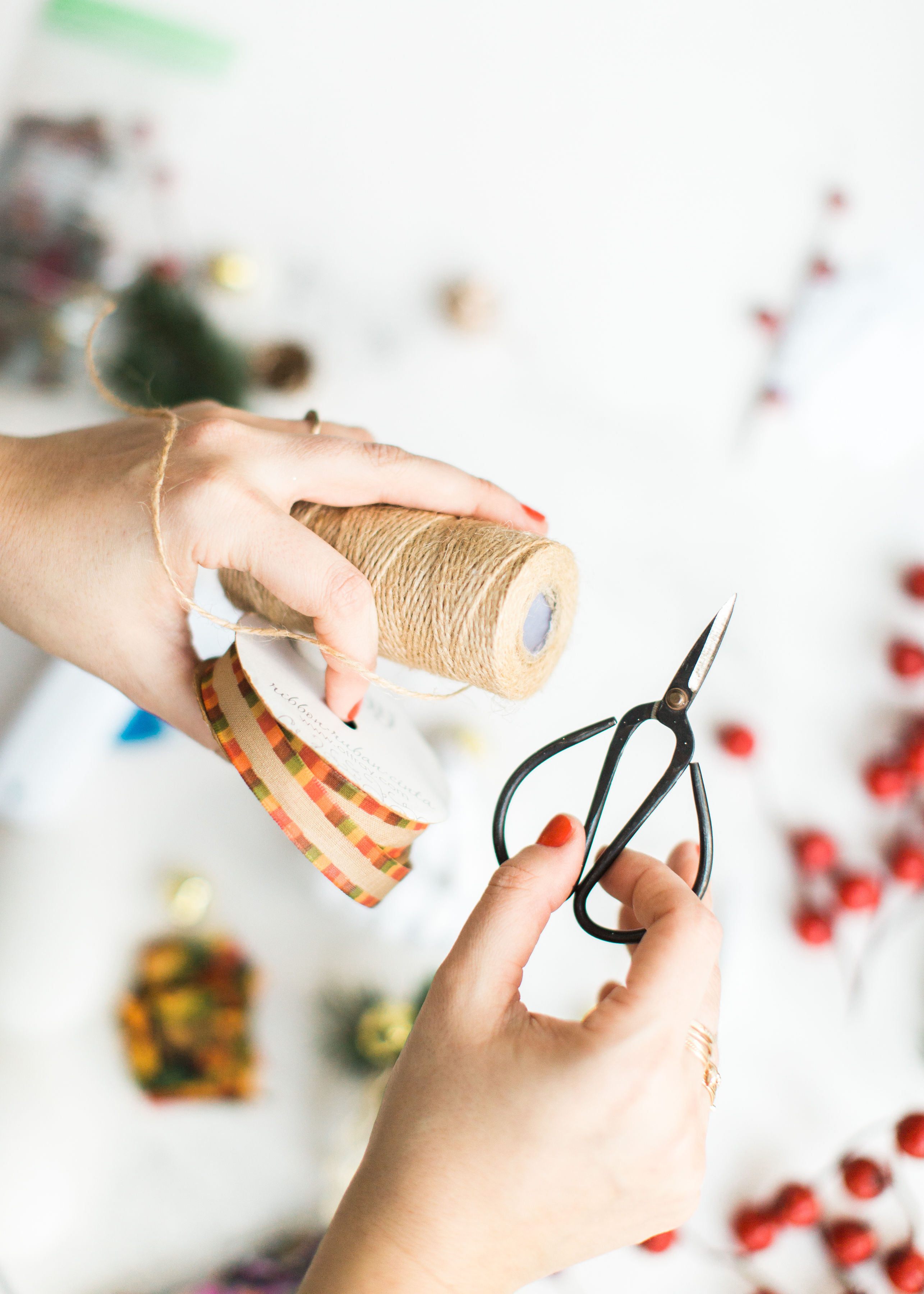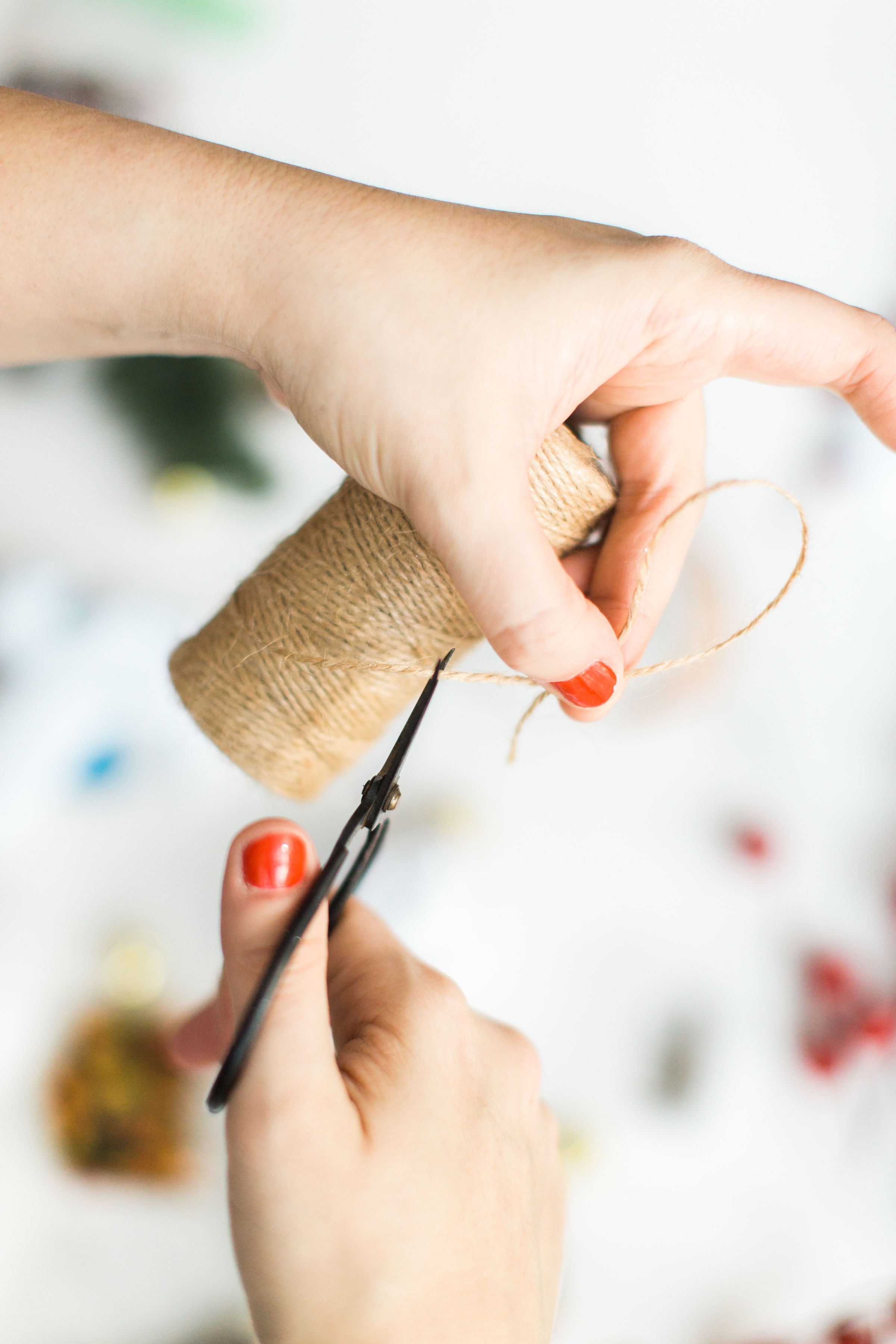 Optional: If you plan to make your pinecone into an ornament, cut a piece of ribbon or twin – roughly 4 inches long, fold in half, and glue/pin the base of your ribbon loop to the bottom of your pinecone. You can also decorate the bottom of your pinecone (now top of your ornament), by gluing things like acorns, bells, pine, berries, a bow, etc.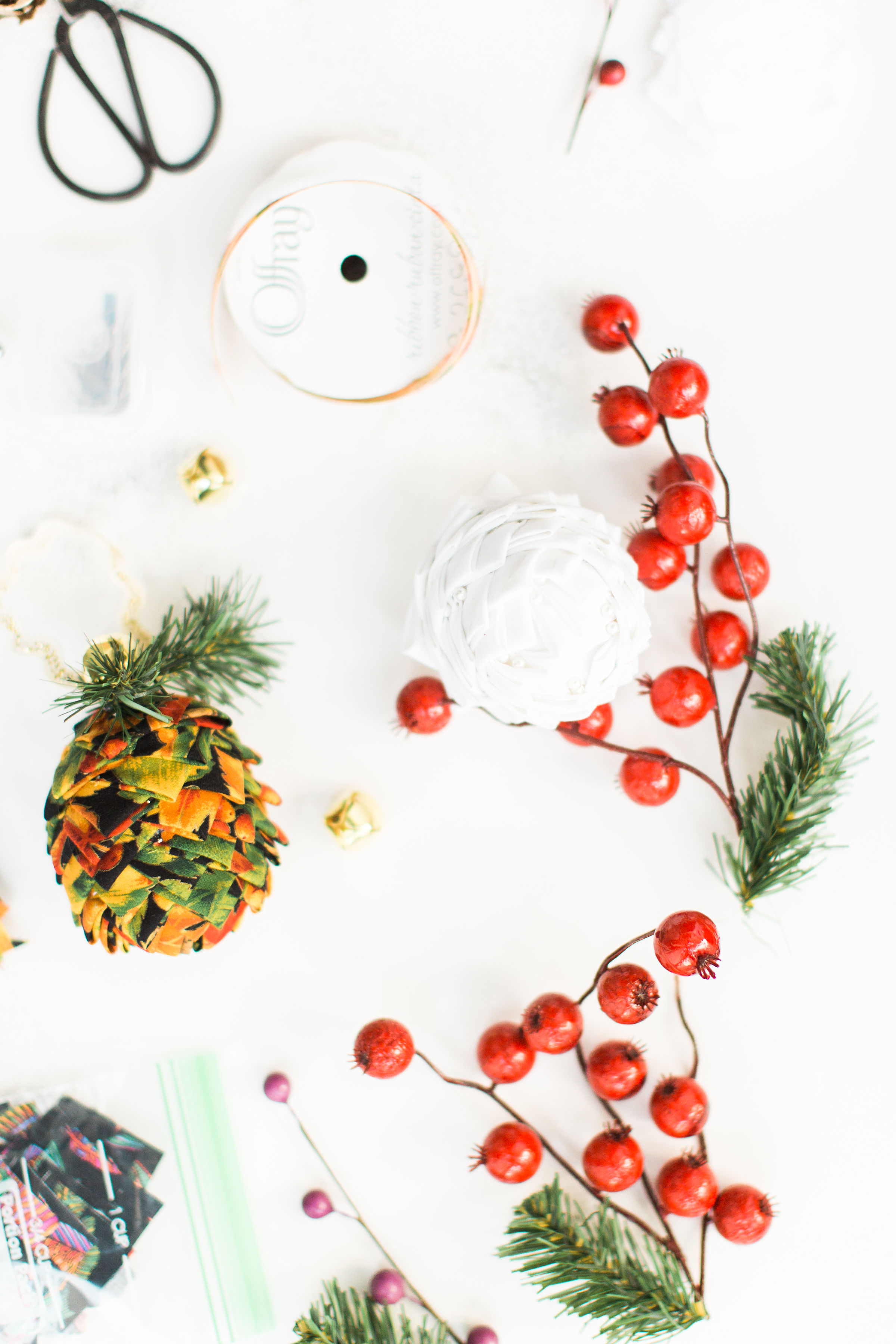 In case seeing the process in action tends to help you, I found this video tutorial really helpful.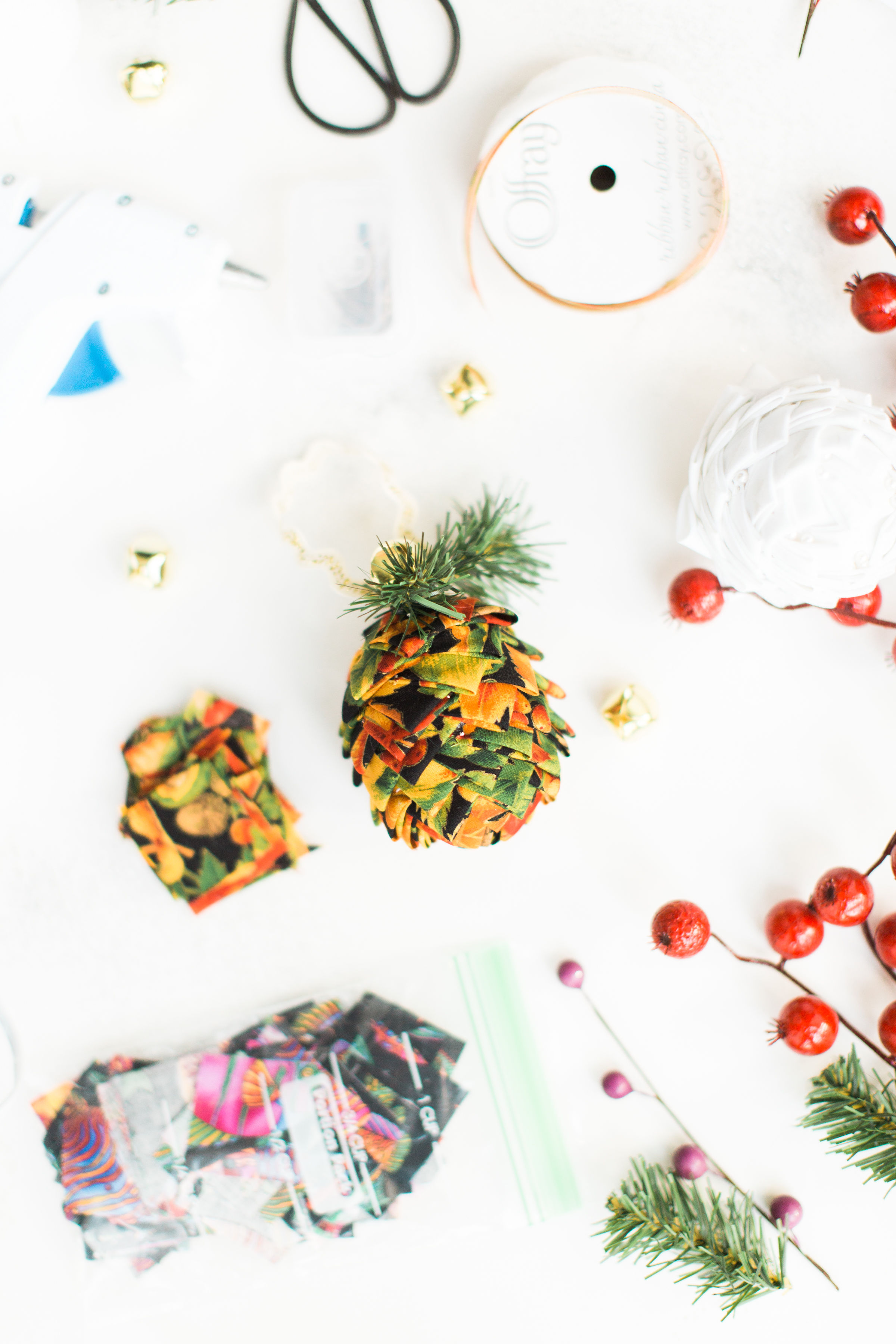 So cute, right?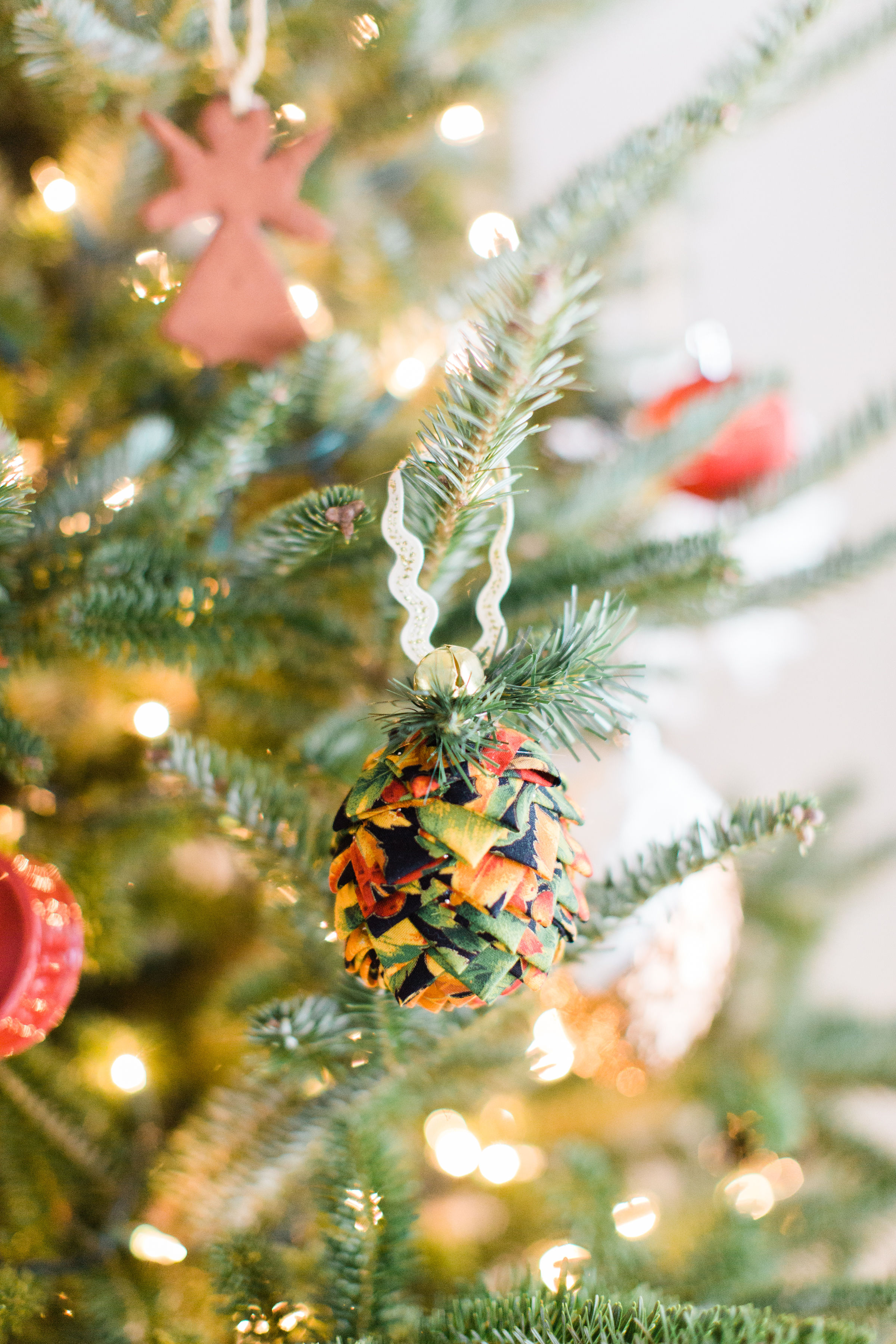 SHOP THE DIY FABRIC PINECONES POST | CLICK LEFT & RIGHT ARROWS TO EXPLORE
If you make your own DIY folded fabric pinecones, be sure to tag me on social media (@glitterinclexi) so I can live vicariously through all of your adorable craft creations! Love this DIY? Looking for more holiday crafting fun? Make these DIY glitter snow globes or try our DIY "snow paint". And, if you're looking for even more crafts to make, head to our DIY page to check out what else we're making.
Photos by Annie Timmons Photography for Glitter, Inc.