I was compensated by Carmex® for this post. All opinions are my own. Thank you for supporting the sponsors who help to make Glitter, Inc. possible!
As the seasons ever-so-slowly start to make the transition from summer to fall, I try to mix in a few fall beauty must haves in my beauty bag to get my purse ready for the change in the weather. Moving from Miami two years ago, I never really thought much about dry skin and chapped lips, or about colors that work better in cooler temps, because really, in Miami, it's summer 90% of the time. But with fall on the horizon here in North Carolina, I've learned that keeping my skin and lips hydrated is SO important. Plus, as September winds closer, it's important to heal any damage those summer rays did to my skin too.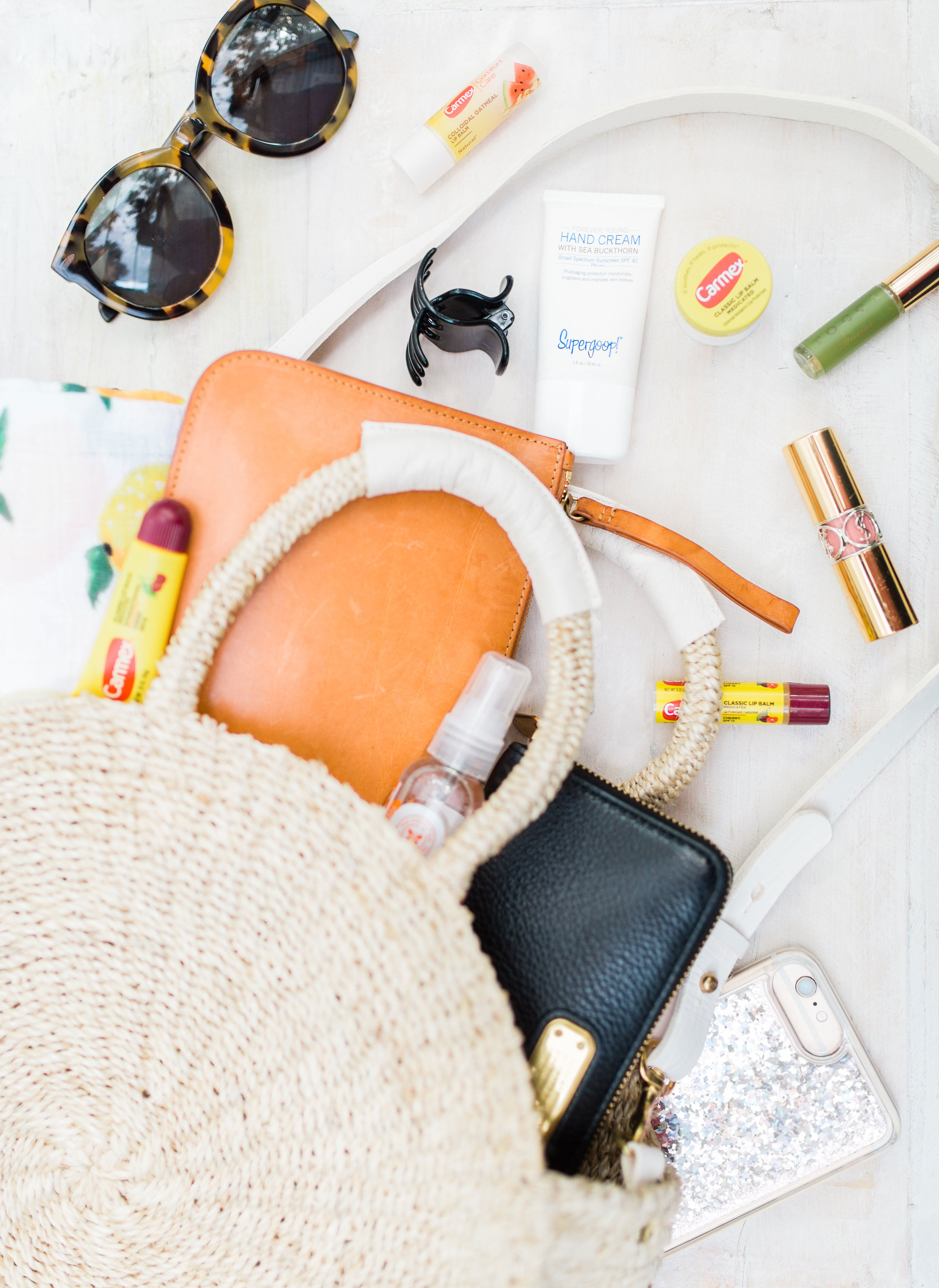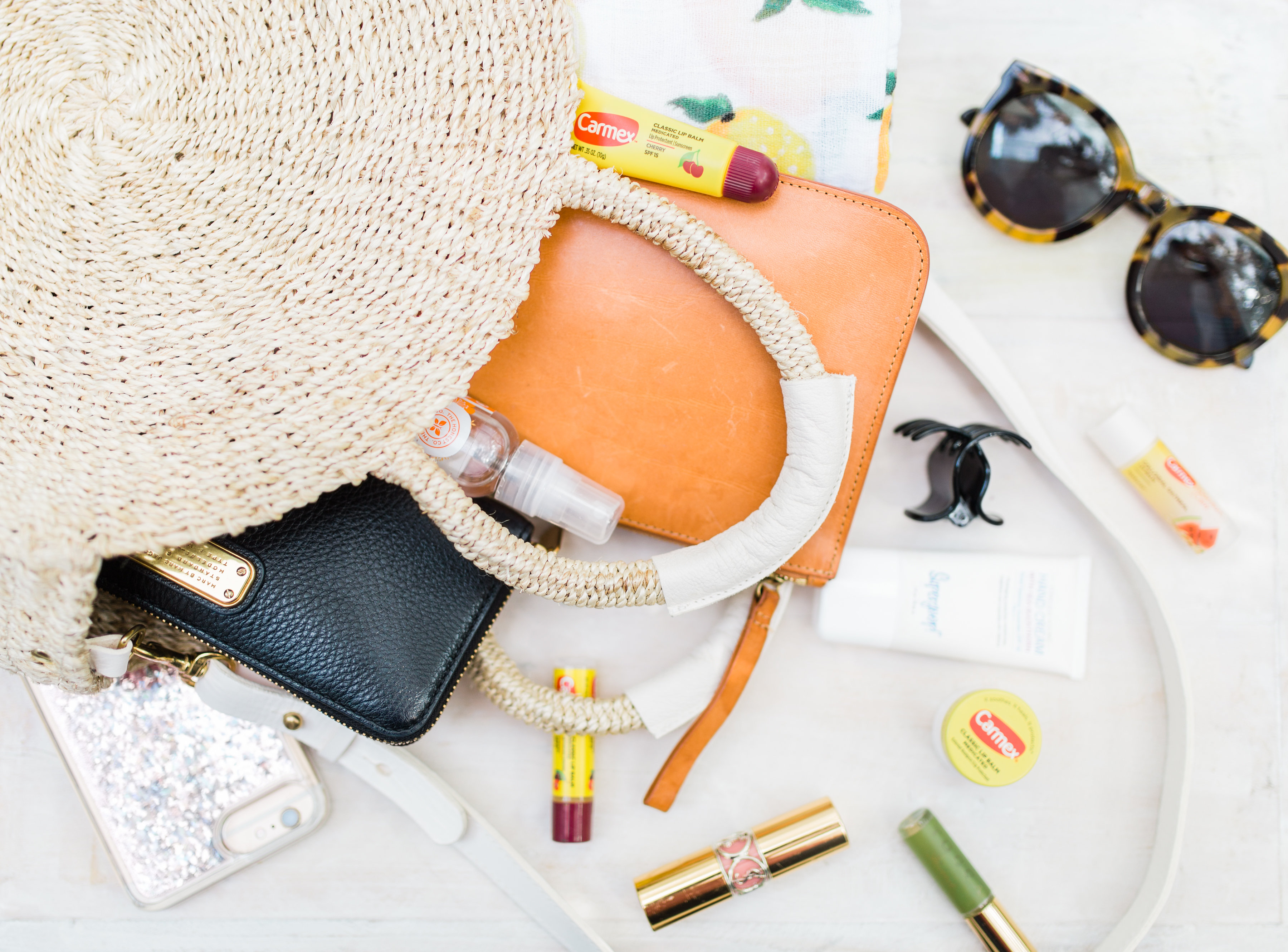 So I'm making a few switches in my beauty bag, and sharing just what I stock up on to make the summer to fall beauty transition smooth (nerdy pun totally intended!)
Making the Transition From Summer to Fall: 5 Beauty Must Haves
Lip Balm. I cannot sing its praises enough. I've been using some combination of Carmex Comfort Care™ Lip Balm flavors, Carmex® Classic Lip Balm Stick, and Carmex Daily Care™ Moisturizing Lip Balms for as long as I can remember. I've got my husband hooked too. As in, any time one is missing, I know I'll inevitably find it in hubby's white coat or pants' pocket. The minute a cool breeze blows past, my lips are instantly dry and chapped without Carmex, so I'm getting myself prepared.
Hand cream. For whatever reason, one of the first things to dry out as the weather gets cooler are my hands. A good hand cream is essential. Keep a small tube of moisturizing hand cream in your purse and you'll always have it on hand. Getting in the habit of slathering your hands (and face) with a bit of lotion with SPF each day will go a long way.
A new shade of lipstick. I love a great nude lipstick that I can wear day-in and day-out. This nude (Yves Saint Laurent 'Rouge Volupte Shine' Oil-In-Stick Lipstick in 44 Lavalliere Nude), with a subtle shimmer to it, complements my summer skin, but was made for a fall palette as well. It's also extra moisturizing, so it's a win, win. I like to wear it on top of my classic lip balm to pile on the moisture.
Sunglasses. Because even when you don't feel like throwing on a face of makeup, a chic pair of sunglasses and a swatch of lip balm will have you looking presentable in an instant. And yes, sunglasses totally count as part of my beauty arsenal.
Your favorite floral scent. I love keeping summer going as long as I can in subtle ways. (I say "subtle," because let's face it, I'm counting down the days until pumpkin patches, apple picking, and ALL things fall.) But subtle reminders of a sweet summer well spent; that's perfection in my book. I can't get enough of this scent – Florence – full of gardenia, jasmine, tuberose, and violet notes. I keep a rollerball in my beauty bag and roll a bit on my wrists and behind my ears and I feel like I smell like an Italian garden all day long.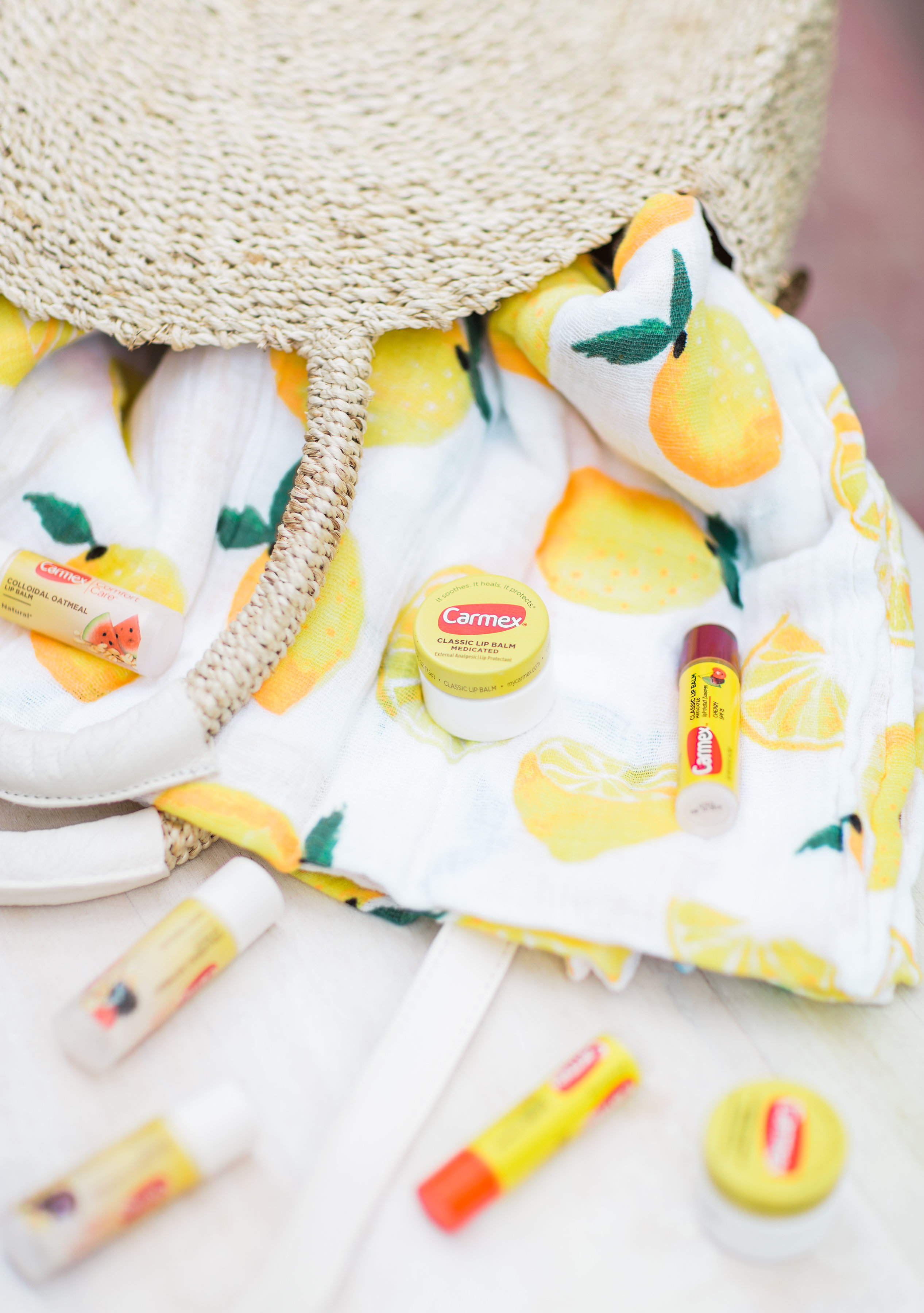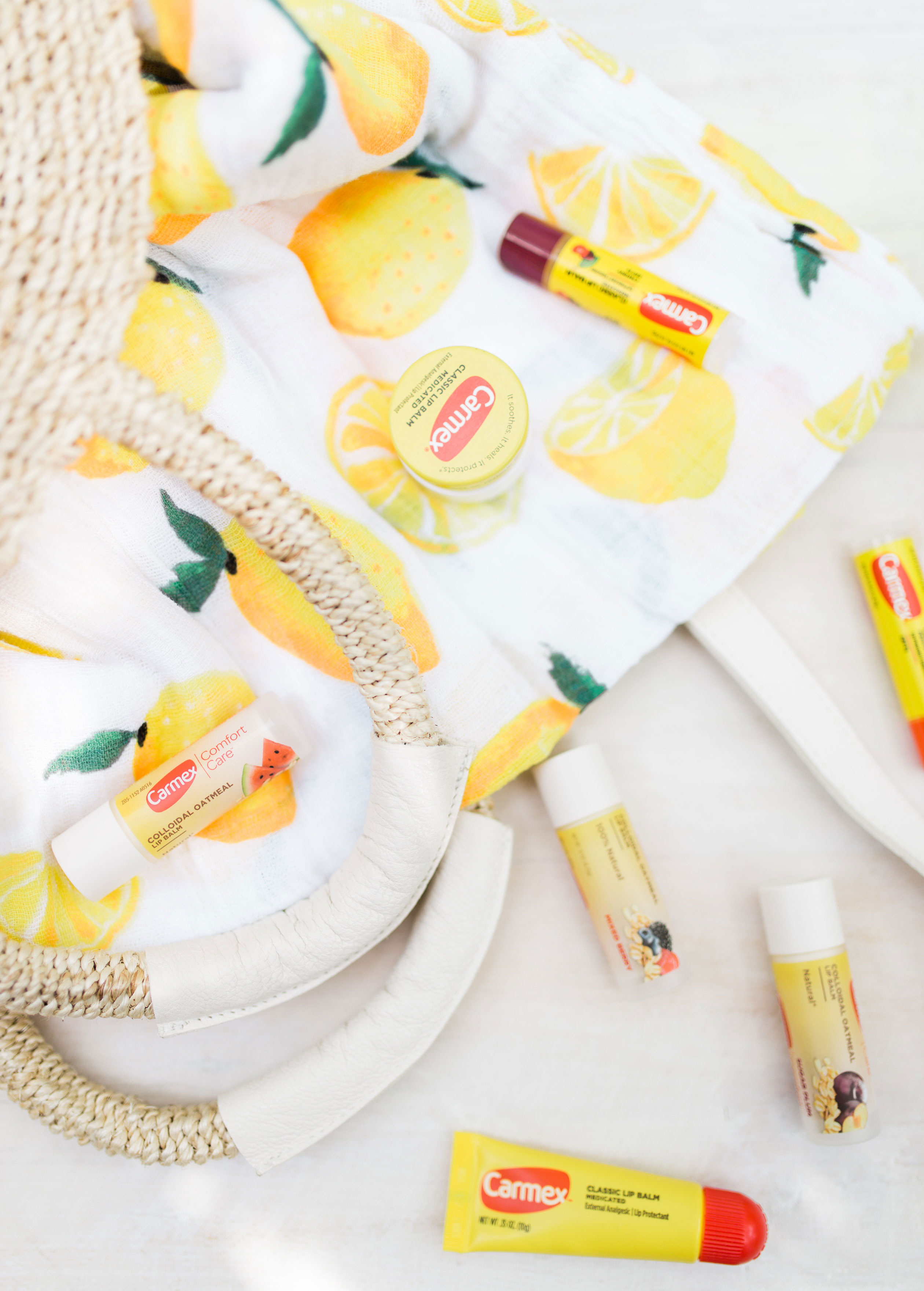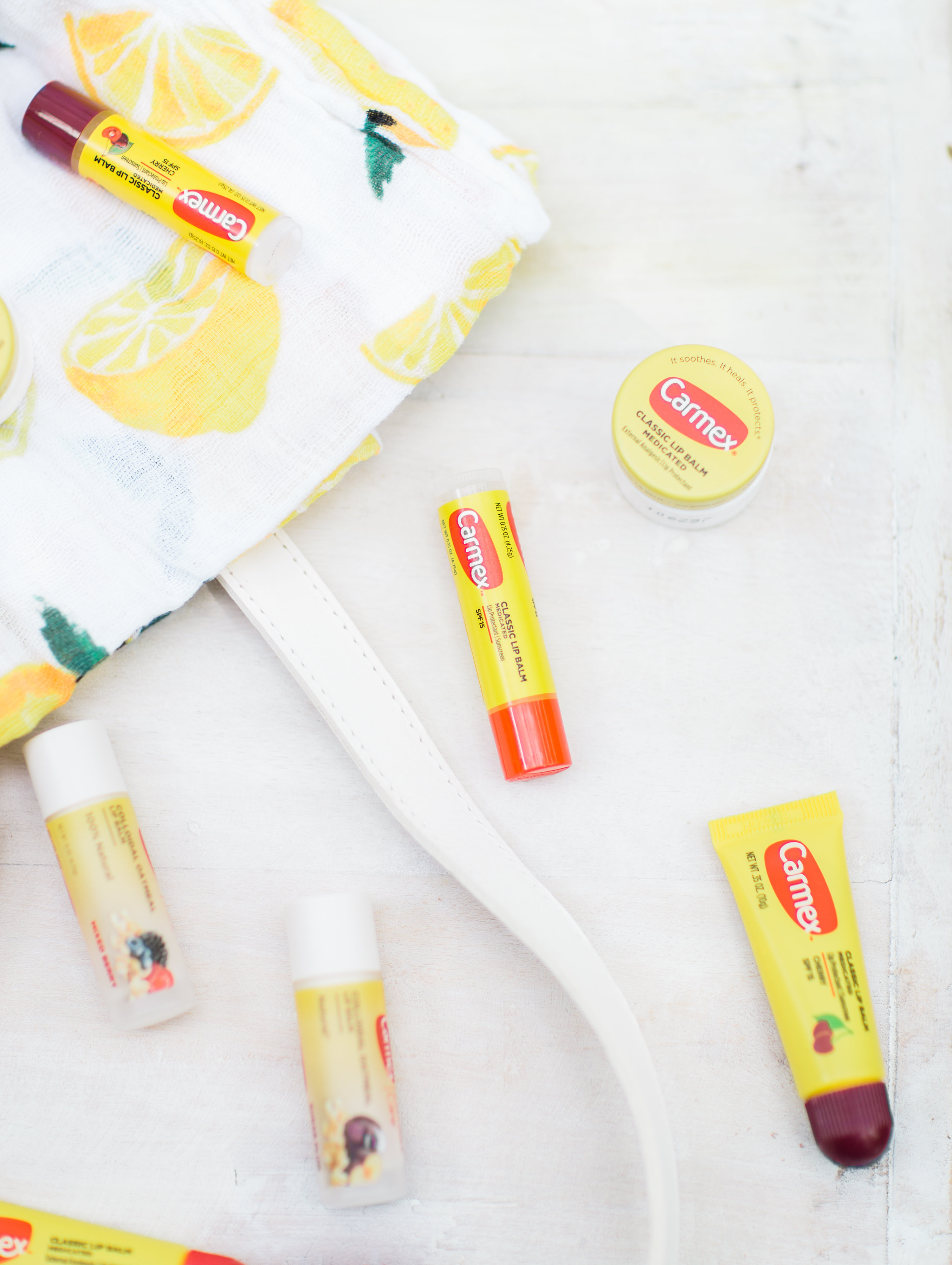 How about you? Any favorite beauty must haves to make the transition from summer to fall?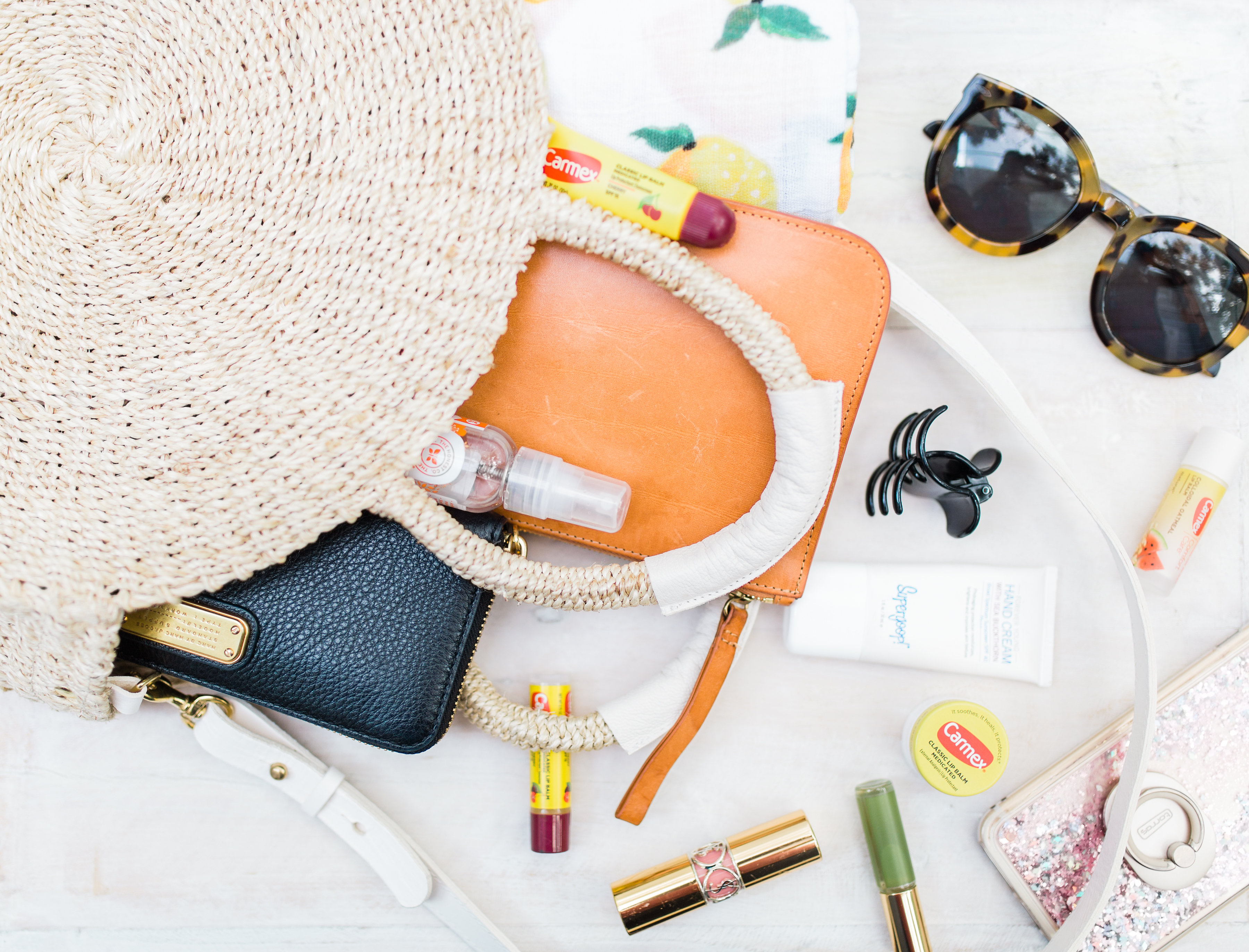 SHOP THE POST | CLICK LEFT & RIGHT ARROWS TO EXPLORE
See more of our beauty tips, tricks, and favorites right here.
Photography by Annie Watts Photography for Glitter, Inc.
This post contains affiliate links, which means that if you click on one of the product links, I'll receive a small commission. Thank you so much for clicking through and helping to support this little blog business of mine! Read more about our site, privacy, and disclosure policies here.