Have I mentioned at least ten times here in the last few weeks how much I love Fall?  Because I do; I really really do.  And the colors of Fall are no exception.  I've always loved a vampy red, a deep burgundy, an almost-black oxblood, and this season, in everything from fashion to beauty, shoes to handbags, and so much more, Fall trends are including the deeper darker shade.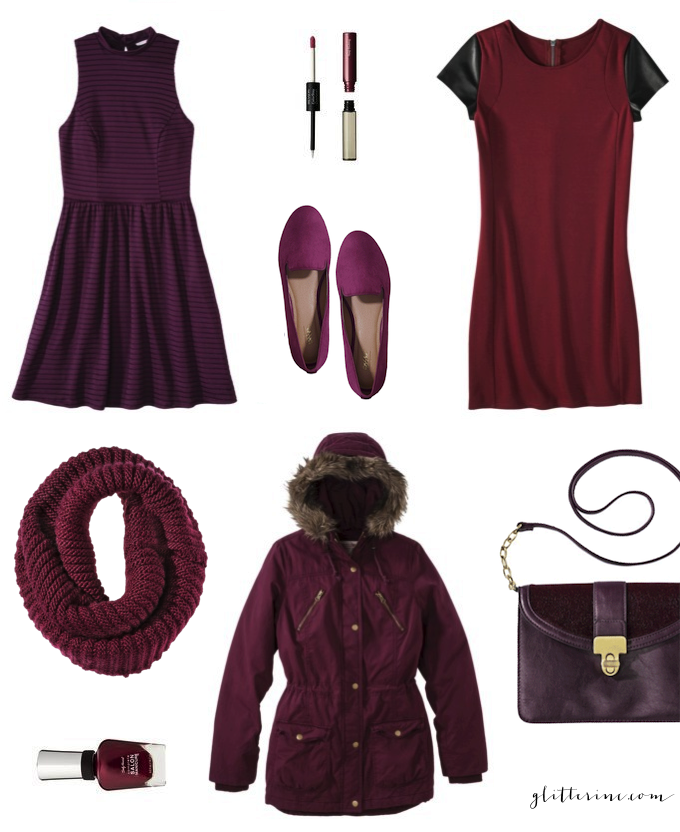 Get the Look: Collar-neck Dress // Revlon Color-Stay Lip Gloss // Smoking Loafers // Leather Sleeve Dress // Twisted Snood Scarf // Parka // Sally Hansen Nail Polish // Crossbody Handbag in Burgundy
So far, I've painted my nails a few different shades of the vampy maroon color (and I can't get enough), and last week I bought my first wine-colored purse (worn here), but I'm dreaming of incorporating more oxblood maroon into my actual wardrobe. I would love a pair of oxblood-colored loafers and a plush scarf in a warm wine or berry is high on my list too.
Have you made any oxblood-colored purchases for Fall?  (And fun fact: all of these picks are from Target, so you can not only jump right on trend with Fall's hottest color, but you can do it at a great price!  I heart Target.)

Disclosure: Compensation was provided by Target via Glam Media. The opinions expressed herein are those of the author and are not indicative of the opinions or positions of Target.