Now that Scarlett has passed the two-month mark, hubby and I have started to (slowly) venture out of the house with her. We usually save our outings for shorter activities on the weekends, and first up this past weekend was a trip to our local farmer's market.
Lately I live for comfort, and Athleta's leggings are a perfect style solution, especially when I'm going from errands, to a daytime date, to yoga and need to change in a pinch. For instance on Saturday, I paired this printed tunic and a cardigan with my favorite pair of leggings — a strategic move — so at the end of the day, I could quickly slip into a comfy tank for yoga class. Basically, these leggings are a new mama's wardrobe staple; especially through Fall, when leggings are the perfect layering accessory. The ease of a quality pair of leggings is necessary for my on-the-go lifestyle, and Athleta's leggings also happen to be soft, fitted, and thick enough so that everything stays where it should (they're are as close as you're going to get to pants, while still feeling like you're wearing a great pair of leggings.)
Take your leggings look from a day at the market to an afternoon yoga class with ease …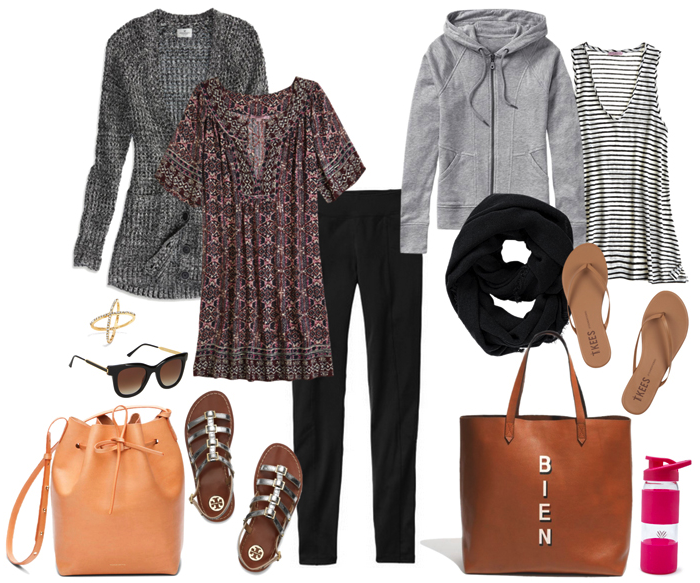 Get the Look:

This post brought to you by Athleta, the premier fitness fashion brand for women.