Having just recently come back from a balmy negative-two degrees (and layer-upon-layer of ice and snow) in Maine, I've had to seriously re-think the way I see winter boots.  I'm spoiled by my two-week-long visits to snow, followed and preceded by sunshine and the occasional thunderstorm.  I had no idea a brutal Winter meant sayonara to high heels (and really all shoes without a rugged bottom and thermal lining).  A great pair (or two) of warm (the more lining, the better) and reliable (comfort is key) Winter boots is essential in any snowy climate, and a bottom with plenty of tread is essential for klutz's like me (I learned that the hard way slipping up and down the icy hills of Boston … I now fully understand why they call it "Beacon Hill".) And after rounding up my favorite snow-ready boots last year (just before I jetted off to Alt Summit in Salt Lake City), I've updated the list with a few of my favorite 2014 styles.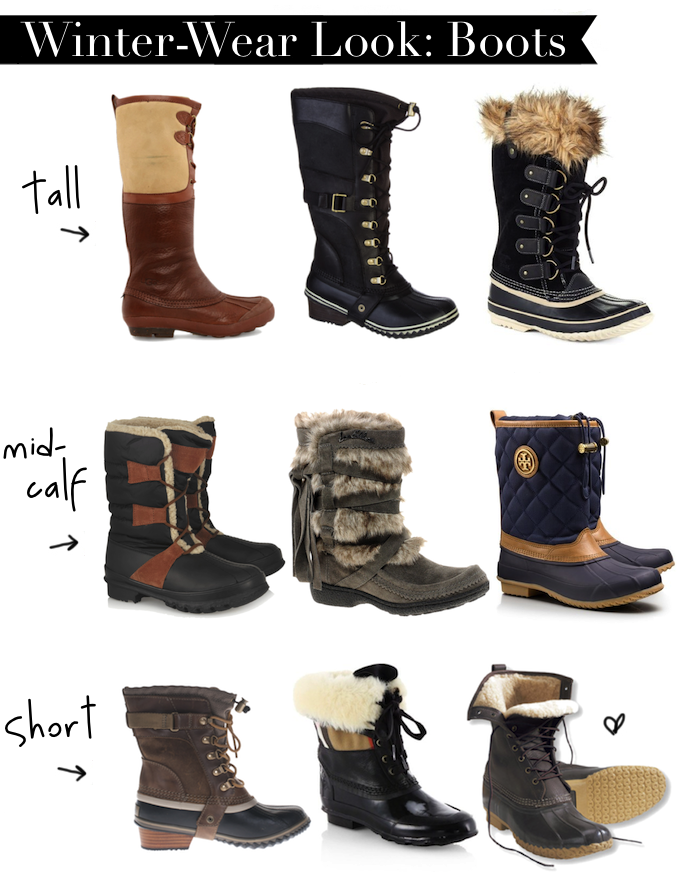 Boot picks from left to right, top to bottom:  UGG Belcloud Boots // Sorel Conquest Boots // Sorel Joan of Arctic Boots // Marc by Marc Jacobs Leather and Nylon Snow Boots// Sam Edelman Meiko Snow Boots // Tory Burch Denai Quilted Boots // Sorel Conquest Carly Short Boots // Burberry Danning Shearling Cuff Lace-Up Boots // L.L.Bean Shearling-Lined Bean Boots
What are your cold-weather boot favorites?