Hello glitter lovers! I'm Sarah and I blog over at Sarah Hearts. While Lexi is enjoying her sweet little girl and being a new mama, I'm stopping by to share a fun tutorial on how to make the perfect summer accessory—a suede tassel necklace! Tassels are popping up everywhere. They are on pillows, keychains, and even lampshades so why not create your own wearable version? All you need in a few supplies and you can create your own unique accessory in minutes.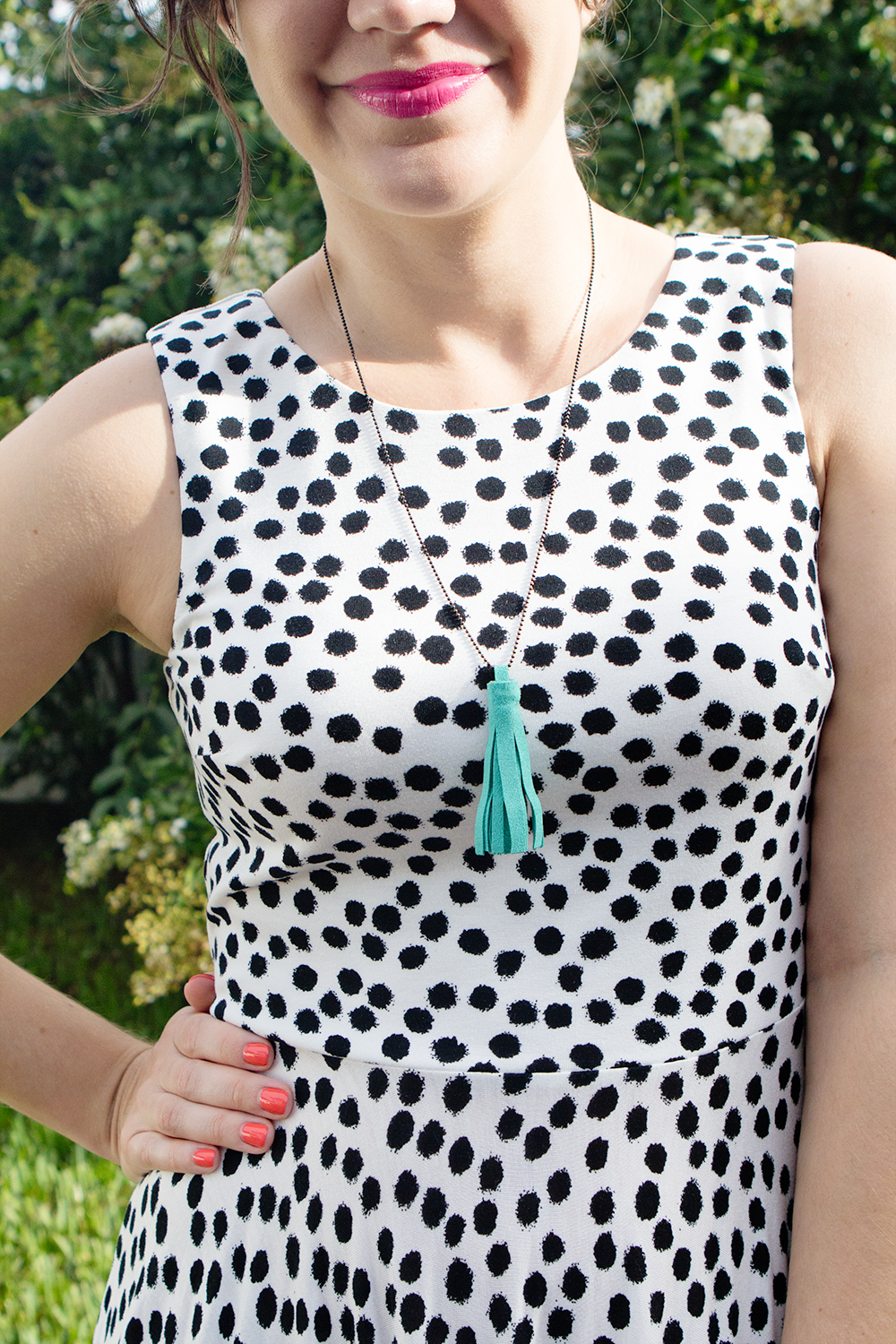 DIY SUEDE TASSEL NECKLACE
Makes 1 necklace.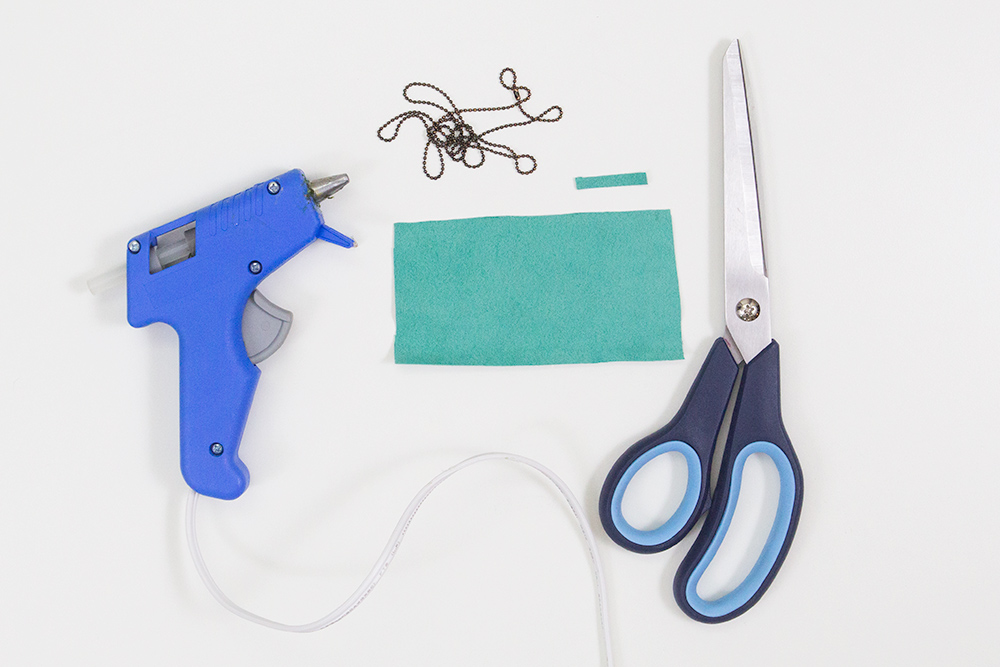 What You'll Need:
–    piece of suede (faux ultra suede or real suede), cut to 2.5"x 4.5"and about 1.5"x .25"
–    necklace chain in any length you want
–    hot glue gun
–    scissors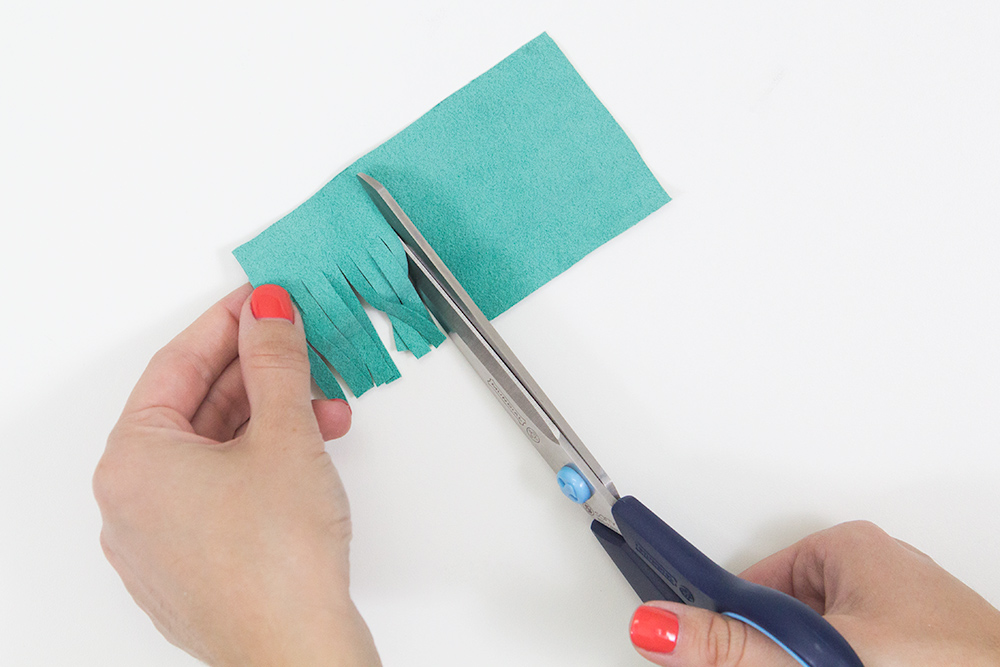 STEP 1: Start by cutting the larger piece of suede about 2" up to create a fringe. Repeat this about every 1/8" inch until the entire piece is fringed.
STEP 2: Add a little hot glue to the top left corner of the fringed piece. Place the small suede piece on the glue and hold it for a few seconds until the glue dries.
STEP 3: Add a strip of hot glue all the way along the top of the fringed suede piece.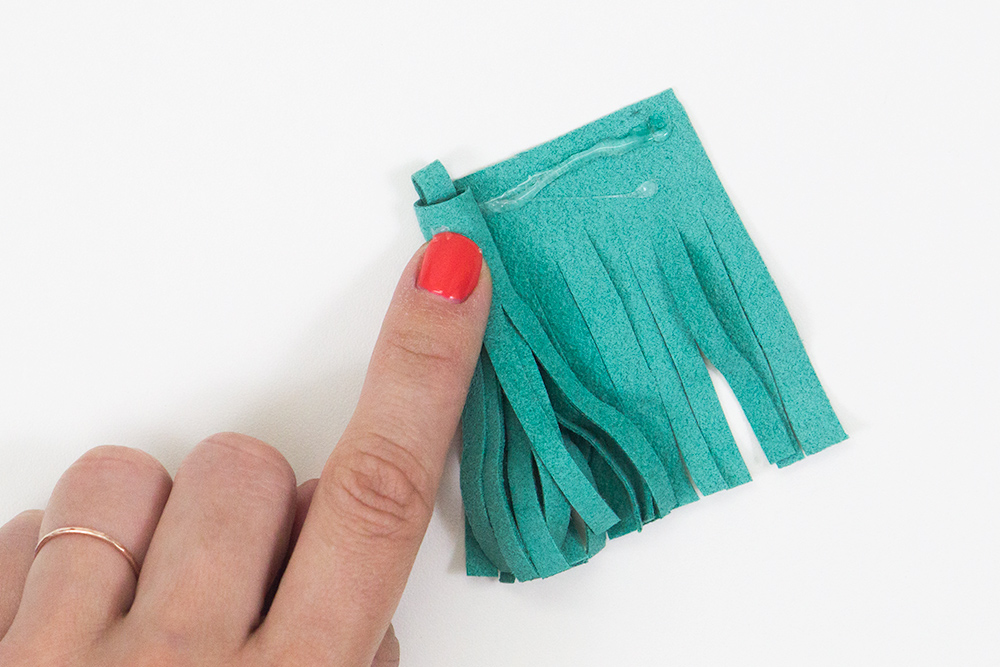 STEP 4: Quickly and carefully roll up the suede piece to create the tassel. When you are about half way to the end, place the top part of the smaller piece on the glue to create a small loop.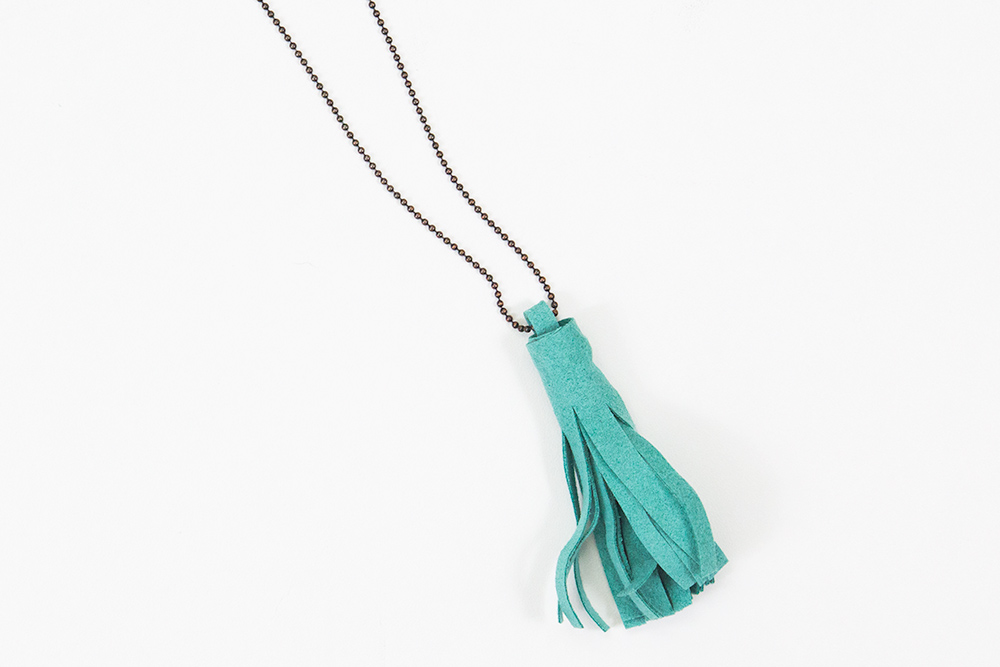 This is so you can hang your tassel on a chain.
STEP 5: Continue rolling up the tassel until you get to the end. Allow the glue to harden and slide the tassel onto your necklace. Now it's ready to be worn!