In a word, my trip to the Rimmel Headquarters just outside of London a few weeks ago was amazing.  (Remember that time I WON a trip to London thanks to Rimmel?)  I've never felt so welcomed. I've also never wanted to try so many cosmetics on in one sitting ever … and I've been to some pretty huge Sephoras. Rimmel occupies it's own floor in this great big sparkly new building in Wimbledon. All around Rimmel are Coty's headquarters – Rimmel's parent company.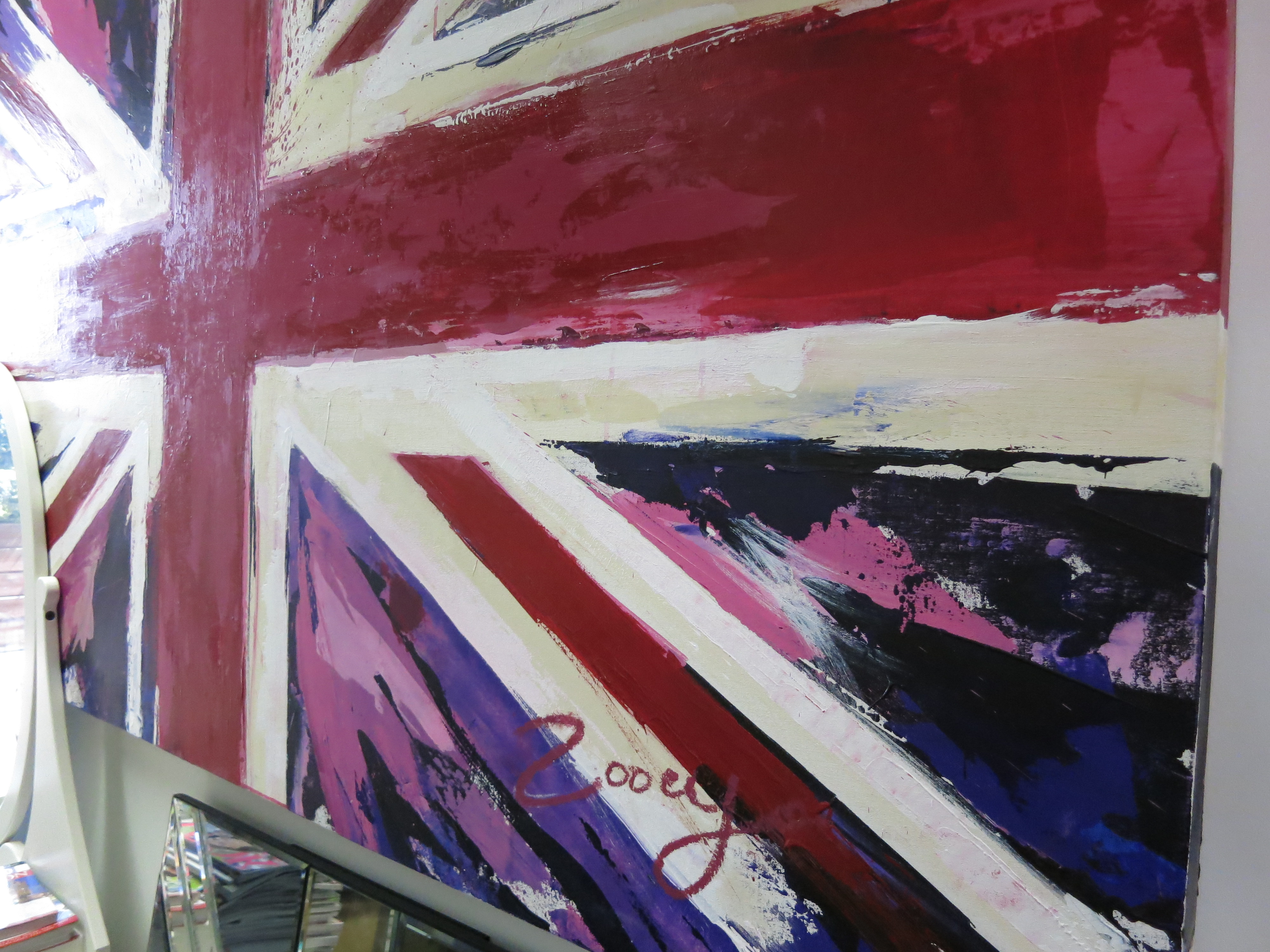 First big news of my morning: Coty runs the world. Coty's jaw-dropping portfolio includes some of the most coveted beauty brands, including OPI, Sally Hansen, Rimmel London, NYC, philosophy … and perfume brands Marc Jacobs, Calvin Klein, GUESS, Vera Wang, Vivienne Westwood, Davidoff, Chloé, Lagerfeld, and so many more. Sitting in the waiting room I spotted Lady Gaga's new fragrance, all of the Marc Jacobs scents, and rows of OPI … needless to say, I was already excited.
Holly, the Product Manager for Rimmel came out to greet us (and yes, I brought hubby along … who ended up being a huge help, in part because I never would have found my way into Wimbledon and in part because his male perspective on makeup was just so gosh darn cute!) Holly, along with everyone else was so unbelievably warm and kind and adorable.
We were walked through the main headquarters, full of desk after desk covered in makeup samples, we passed a room of endless shelves that rolled on hand-cranks with more makeup than a girl could dream of, and finally we found our way to the conference room. Holly actually apologized for the mess in the room. The "mess" consisted of wall after wall of fully-stocked store displays: Rimmel, OPI, Essie … it was the best room ever, and I told her just that.
We first met with the event planners for Coty's major events. I had no idea how much thought and design and plain old hard work goes into the process behind getting a tube of mascara into a round-up of a major magazine's Favorite Summer Mascaras. Coty and Rimmel are constantly dreaming up innovative ways to get their products to the press (glossy magazines and blogs alike) and eventually the public. They plan their concepts and the products that will be hot for the season years in advance.  Seriously, they're predicting and dictating beauty trends two and three years before they happen.
The product launches and parties sound fantastic!  A retro liquid eyeliner gets its very own themed roaring twenties party set in a swanky new downtown bar, with life-sized displays, photobooths, games, product demos, and more, built for each and every event. The party gets props, a DJ, catering, full press invites, even a signature cocktail.
Next up, the fabulous Rimmel team. I can't tell you how amazing the team at Rimmel is. These ladies and gentlemen work their tails off to have an incredible, and affordable, product that speaks to multiple generations of women. Perhaps aiming at a younger audience, their newest releases speak to this twenty-something, and up, at full volume. Each and every product, each and every campaign, every television spot and magazine ad, the displays in every store, even the packaging on every piece of makeup from the bottle cap to the tip of the brush to the science behind it, it's all so well thought out and brilliant. If Rimmel says the newest beauty trend is "mod", trust me, you want to get onboard. And Rimmel screams edgy chic, so think on-trend beauty, plus a leather jacket. Their fabulous spokes-models: Kate Moss and Georgia May Jagger, are both strong and undeniably sexy.
The meeting went swimmingly.  Plus, every time I cooed over a lipstick or a nail polish, six shades were dropped in front of me on the boardroom table. I was squealing like a little kid on Christmas. I left with a bag the size of a carry-on full of Rimmel samples. I'm sold.
We had lunch with a group of maybe 10, everyone so funny, so nice, and so adorably posh. I honestly didn't want to say goodbye.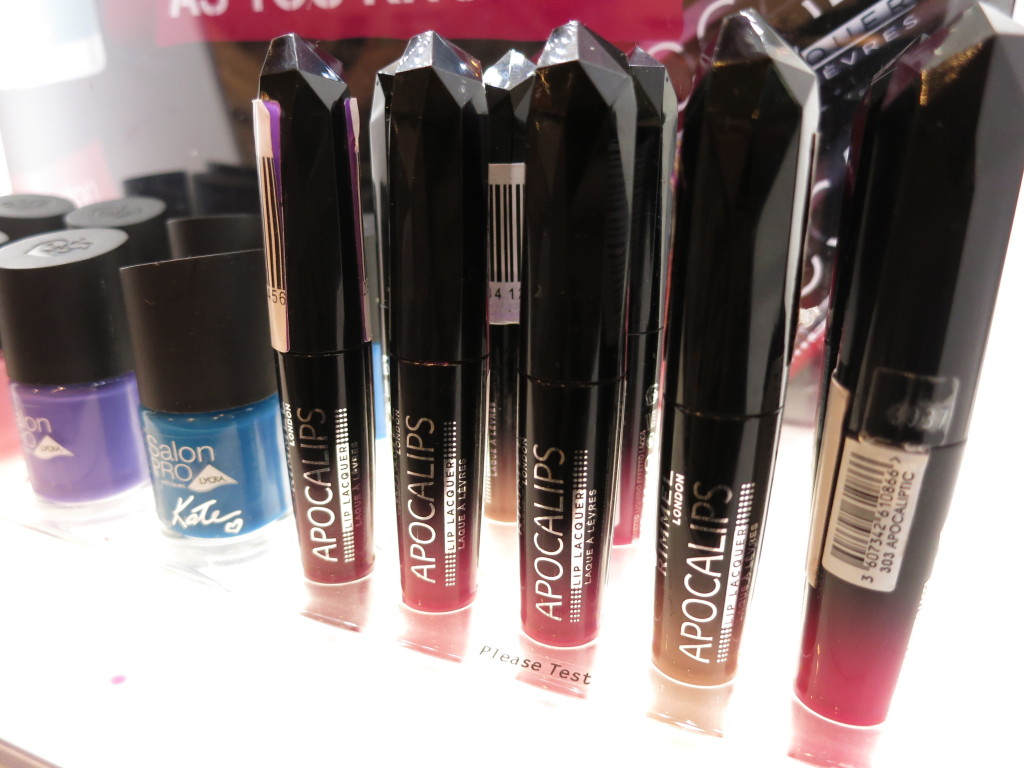 As for the makeup, if you takeaway nothing else from this post, besides a serious hankering for Rimmel, you must get your hands on Rimmel's Show Off Lip Lacquers (the UK equivalent is called Apocalips).  They could be YSL Vernis À Lèvres Glossy Stain's twin.  A creamy, opaque, long-lasting lip color (a.k.a., lipstick in a bottle) come in 14 gorgeous shades, each one more fabulous than the next.  My favorite shades: Big Bang and Stellar.
If you haven't already, be sure to read up on my London travels, part one and part two, and next up: Stay tuned: next up, our crazy adventures (in eating), a.k.a., Italy!