This post is sponsored by fairlife ultra-filtered milk.

The beauty of granola is how customizable it is (that, and how simple it is to make). I've never made two granolas exactly the same; really I use whatever I have in my pantry and/or what I'm craving at the moment. (Like this funky spin on granola, using olive oil and maple syrup.) I also love that you can really control the sweetness level to your granola, using natural sweetness (like honey, agave, brown sugar, coconut sugar, and dried fruit) in smaller doses.
If you've never tried homemade granola before, now is the time. There are plenty of totally decent store-bought granolas, and I myself have been known to pick up a bag here and there, but homemade granola is healthier than packaged, so simple to throw together (we're talking mix and bake), and absolutely delicious. The smell of baking granola alone, will have you hooked for life. Pair toasty homemade granola with fairlife ultra-filtered milk for the yummiest bowl of cereal.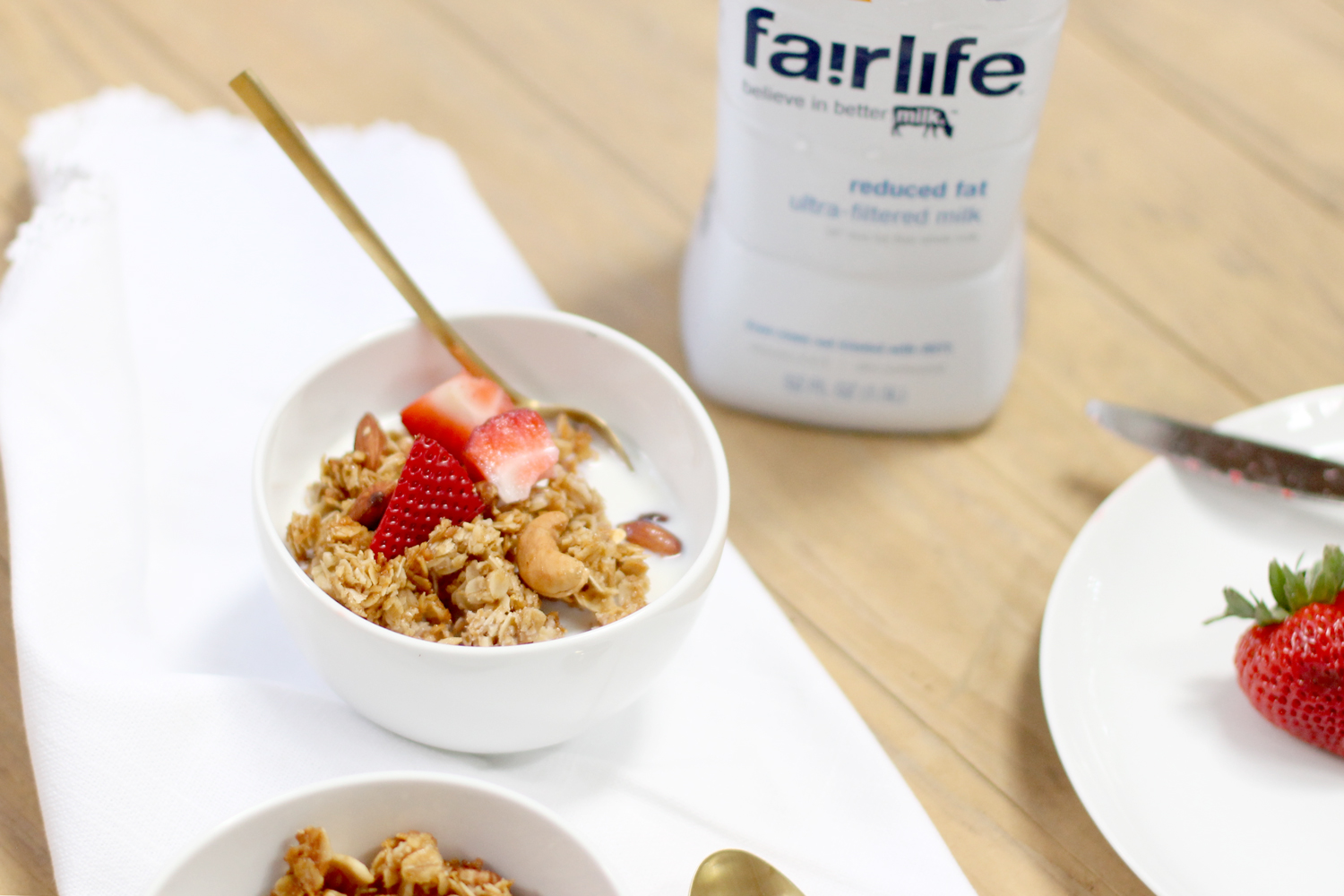 In case you missed my last post all about fairlife (and some very yummy healthy chocolate chip cookies), fairlife is real, ultra-filtered milk, only better. It has 50% more protein, 30% more calcium, and half the sugar of ordinary milk. This milk tastes great, is sold at every major grocery store, and is hubby approved. fairlife ultra-filtered milk also comes from family-owned farms where animal care and environmental sustainability are top priorities. How's that for great milk?
Classic Nutty Granola
Makes about 7 cups
INGREDIENTS
3 cups old-fashioned rolled oats (I like to toast my oats in the oven first for about 10 minutes until very lightly brown to add a little extra flavor.)
1/4 to 1/2 cup honey (or agave)
1/2 cup coconut oil (you can also olive oil, canola or grapeseed oil)
1/4 cup packed light-brown sugar
1/2 to 1 teaspoon of course salt (to taste)
cinnamon (to taste)
1 to 1 1/2 cups assorted nuts*
1 cup unsweetened shredded coconut (optional)*
1 cup dried fruit (after baking)*
1 egg white – optional for added clumps (beaten well so that it's foamy and frothy)
*I love changing up my granola ingredients. Because it's not like a cake or a cookie that needs to take shape with just the right proportion of ingredients, it's completely okay to mix it up each time.
This time I used a mix of toasted oats, pecans, almonds, and cashews.
You could also try: pumpkin seeds, sunflower seeds, walnuts (left whole or chopped coarsely), chocolate chips (I love using dark chocolate!), chopped dried apricots, dried cherries, diced dried apples, raisins or golden raisins, dried cranberries (a.k.a., craisins), dried blueberries.
DIRECTIONS
The directions for making your own granola are pretty simple: lots of stirring.  Stir the oats, nuts and/or dried fruit, brown sugar, salt, oil, honey, and egg white** until well-coated.  Spread the wet granola mixture onto a sheet of parchment paper on a rimmed baking sheet (the parchment paper really helps; everything is pretty sticky), and bake at 300 degrees for about 30 minutes, stirring at about 20 minutes.  Everything should slowly bake up to a toasty crumbly texture.
Add any dried fruit after baking, while the mixture is still warm out of the oven. (Baking your granola with the fruit will make the fruit too dry and awkwardly crunchy.)
Let the granola cool completely on the pan, then store in an airtight container.
Tips for Making Your Granola Extra Clumpy:
**Add a beaten egg white — make sure it's foamy and frothy — to your granola after you've mixed it all together and before putting it in the oven. The protein in the egg will help bind the oats together, creating those perfect clumps.
Once you've spread the wet granola mixture onto a rimmed baking sheet with parchment paper, throw into the oven and resist the urge to stir.  Once the granola is out, let it cool completely and then break the sheet into clusters.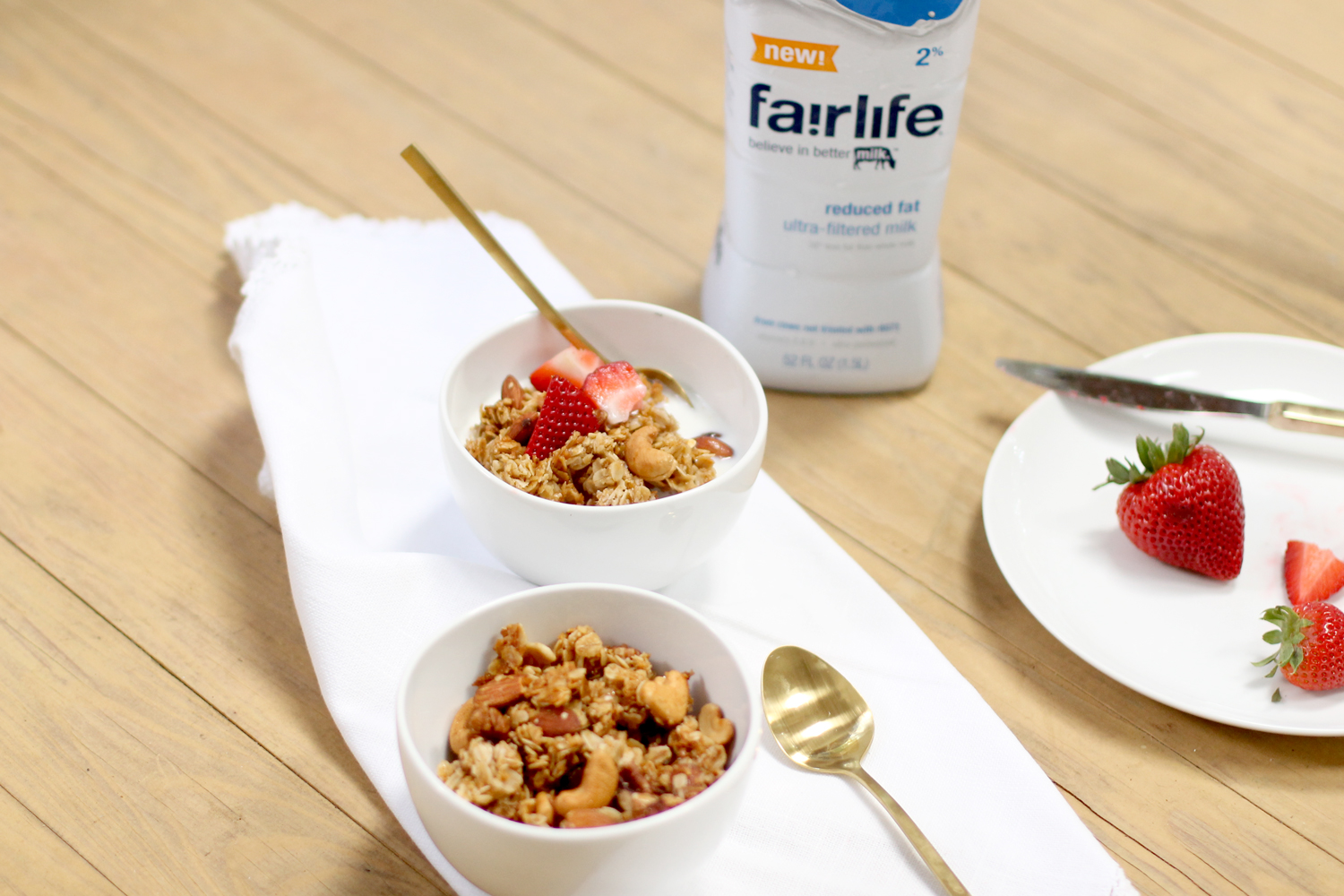 This nutty granola is one of my all-time favorites; perfect topped with fairlife ultra-filtered milk, on yogurt, or in handfuls as a snack.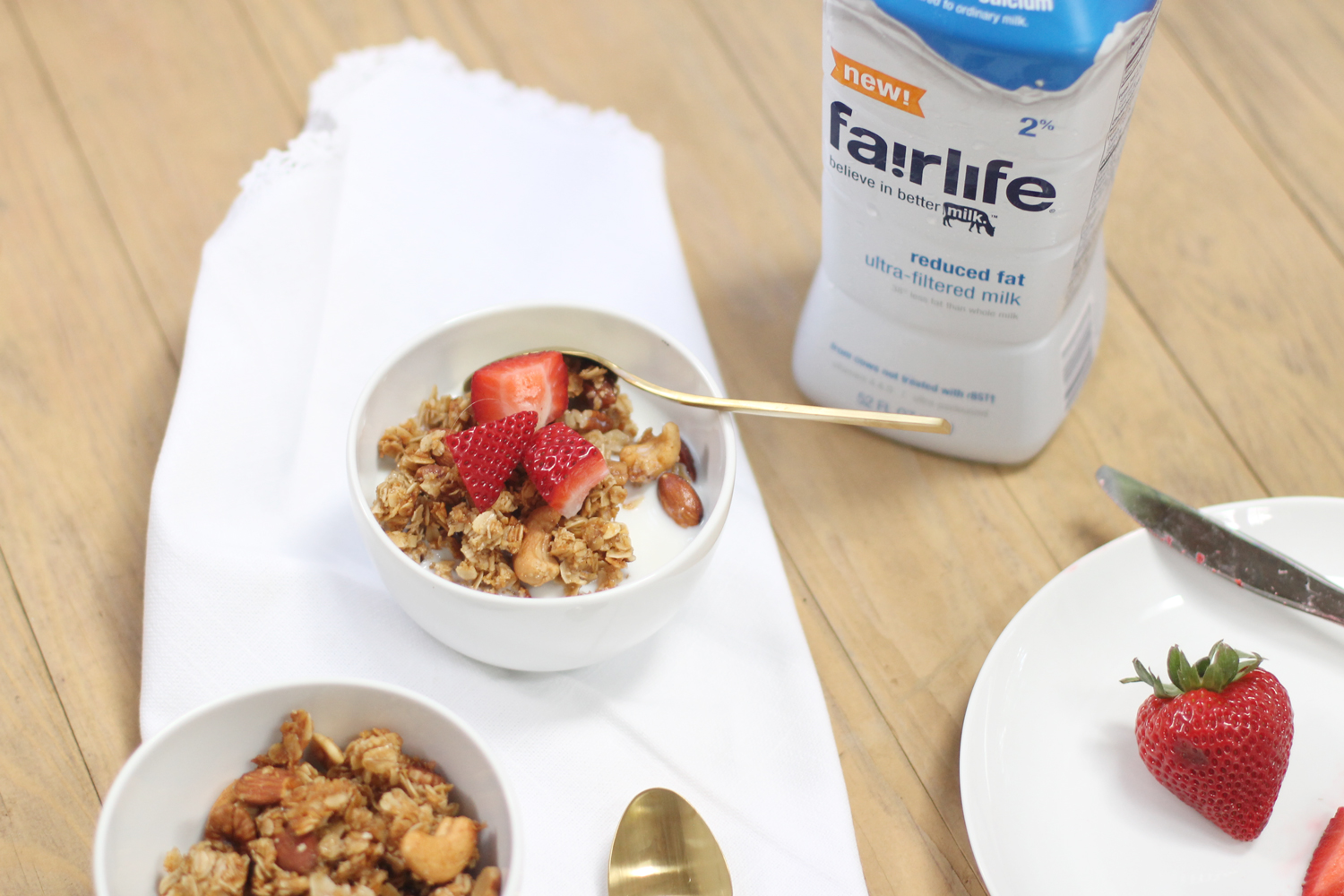 target="_blank" rel="attachment wp-att-21016″>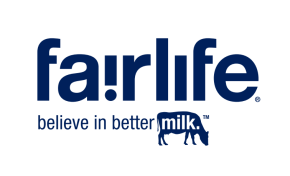 fairlife's farm families promise the highest quality milk, environmentally sustainable farming practices, and superior animal care. fairlife is ultra-filtered for more natural protein and calcium compared to regular milk. Learn more at fairlife.com.
Disclosure: Compensation was provided by fairlife ultra-filtered milk via Mode Media.  The opinions expressed herein are those of the author and are not indicative of the opinions or positions of fairlife ultra-filtered milk.