It's the holiday season! Also known as that wonderful time of year, a.k.a., where all of a sudden, calories don't count. Taking full advantage, we're indulging early (morning, that is) with these baked hot chocolate cake donuts topped with toasted marshmallows and a sprinkling of cocoa powder. All the wonderful flavors that winter has to offer, packed into a classic morning treat. I can't imagine a better start to the day.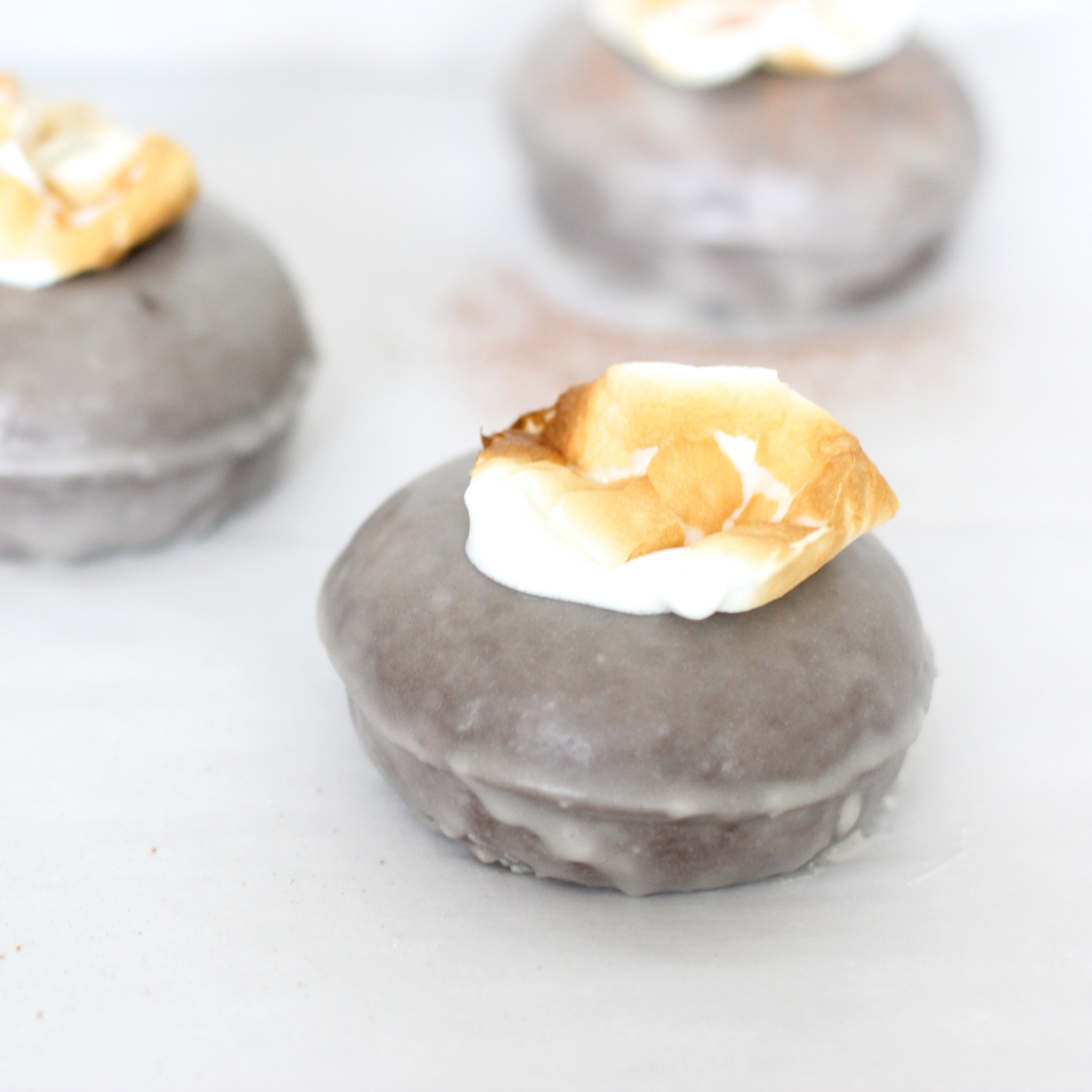 These are perfect for the first day of the new year (donuts cure champagne hangovers, of course!) and will keep you toasty and warm straight through winter.
With a donut pan, and a few simple ingredients, you'll be on your way to the most decadent breakfast. These treats begin with freshly baked, fluffy chocolate cake donuts. The batter is kissed with a pinch of cinnamon, a spice that brings out the warmth of a classic hot cocoa. Next, these hot chocolate-y donuts are coated with a delicate glaze to sweeten things up. And last but not least, a toasted marshmallow to top them off – because who doesn't love a toasted marshmallow?!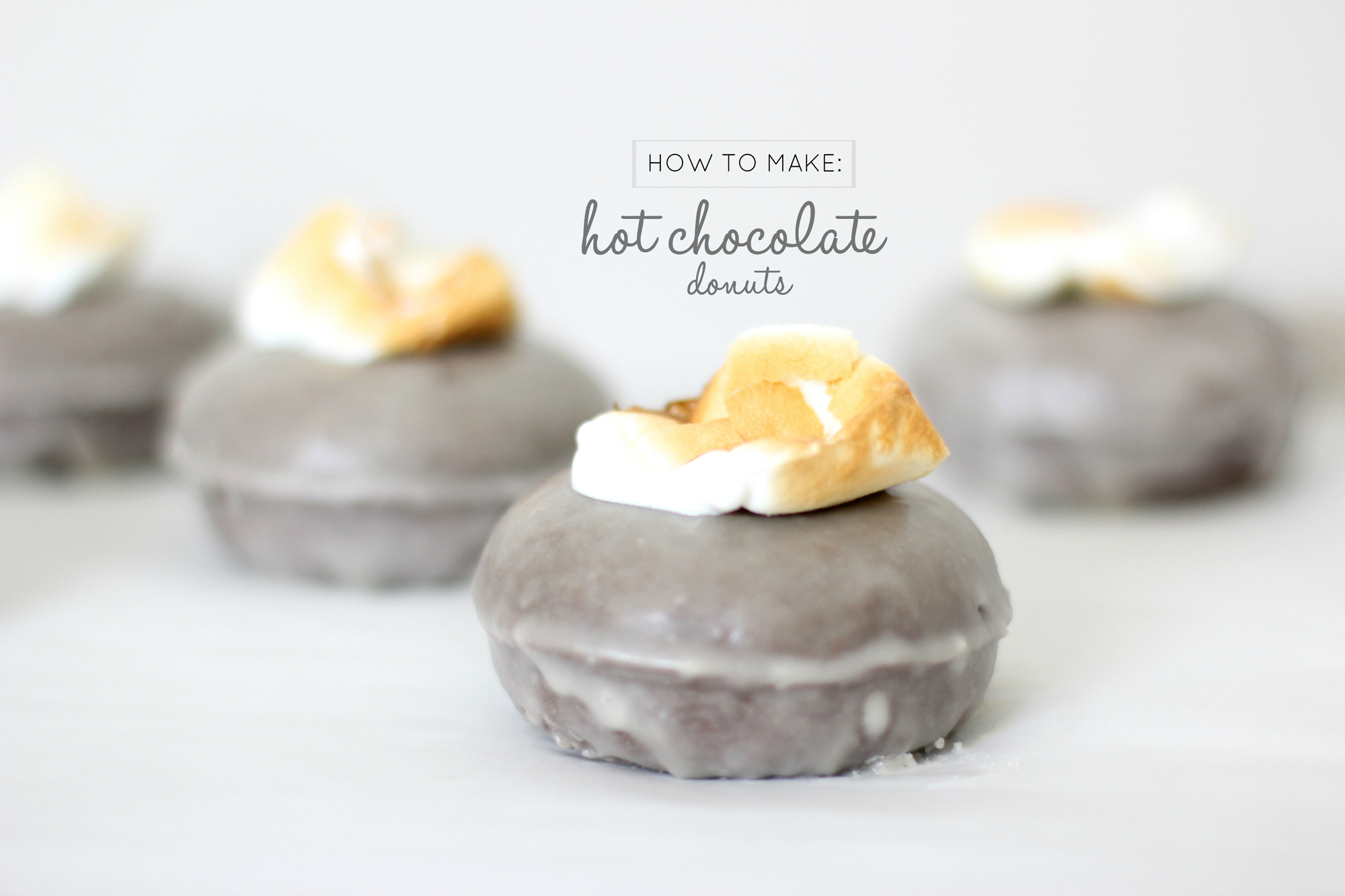 Put these moist & fluffy hot chocolate cake donuts at the top of your wish list this year.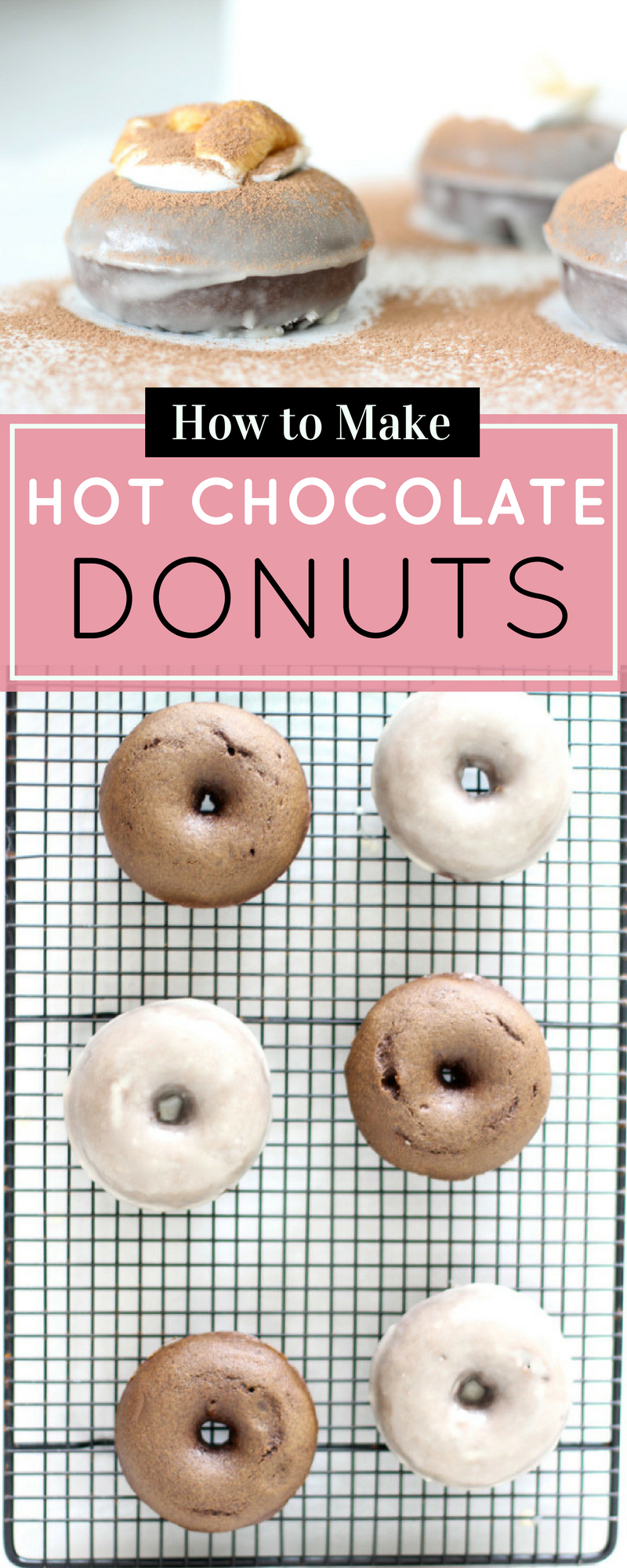 Hot Chocolate Cake Donuts with Toasted Marshmallows
Makes 6.
INGREDIENTS
For the donut batter …
1 cup all-purpose flour
1/2 cup granulated sugar
1/4 cup cocoa powder
1/2 tsp baking powder
1/2 tsp baking soda
1/2 tsp salt
1/4 tsp cinnamon
1 tbsp butter, melted
1/2 cup milk
1/4 tsp vanilla extract
1 egg
For the glaze …
2 tbsp. melted butter
1 cup powdered sugar
1/2 tsp. vanilla extract
1-2 tbsp. cashew milk (or regular milk), to thin
For the topping …
6 toasted marshmallows
Cocoa powder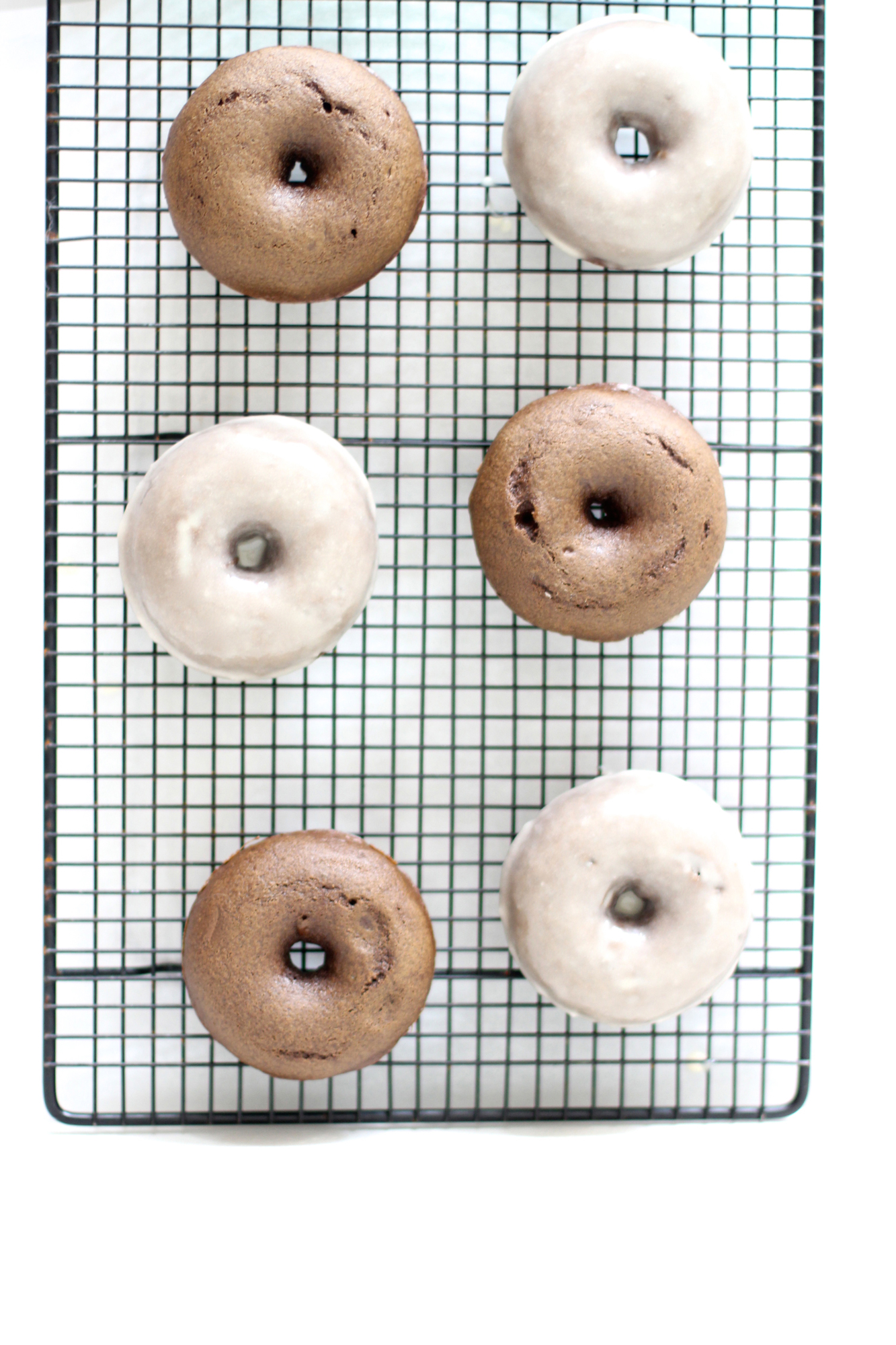 DIRECTIONS
1. Begin by making the donut batter. In a large bowl, whisk together the flour, sugar, cocoa powder, baking powder, baking soda, cinnamon, and salt. Separately, in a small bowl, whisk together the wet ingredients (the egg, milk, vanilla, and melted butter.) Make sure that the wet ingredients are all at room temperature.
2. Pour the wet into the dry and beat the mixture for 2-3 minutes, until the batter appears lighter in color and fluffy. You can do this step by hand or using beaters, either will work!
3. Spray a donut pan with nonstick spray and fill each to just about the top. Bake them in a 325 degree F oven for 7-9 minutes, until they've puffed up and bounce back when touched.
4. While the donuts cool, whisk together melted butter, powdered sugar, milk, and vanilla extract for the glaze. Submerge each donut into the glaze, coating completely. Allow them to cool until the glaze hardens.
5. (Optional) Toast 6 marshmallows (on parchment paper) in the oven until golden brown. Top each donut with a toasted marshmallow and a sprinkling of cocoa powder, for extra decadence.
For a step-by-step peek at how to make these simply, yummy baked donuts, click through the slideshow: