This gift wrapping tips post contains affiliate links, which means that if you click on one of the product links, I'll receive a small commission. Thank you so much for clicking through and helping to support this little blog business of mine! Read more about our site, privacy, and disclosure policies here.
Looking for a beautiful and fresh way to wrap your gifts this season? We're sharing plenty of gift wrapping tips and ideas to master gift wrapping like a pro, including how to repurpose leftover flowers (i.e., with beautiful dried flowers, that we'll teach you how to make) for the prettiest gift wrapping around. 
I am so excited about today's gift wrapping tips post! I've always been sort of awful at gift-wrapping. Truth is, I can buy pretty wrapping paper and ribbon, but then I'm never quite sure how to wrap a gift to make it stand out. I have friends who wrap gifts to perfection and I'm always in awe. Soooo …. when professional gift designer Melinda McKee of Memento & Muse (along with Radhika of Radian Photography) reached out with this amazing idea to share Melinda's favorite wrapping tips for a wow-worthy gift presentation, I was sold. You guys, Melinda is a gift-wrapping genius, and she's here to show us how to master gift wrapping like a pro!
Plus, as we approach Mother's Day, I thought a post on gorgeous gift wrapping tips was just the ticket; especially one that allows you to repurpose leftover flowers. Read on to learn how to put together the prettiest gifts with a DIY nature-inspired gift-wrapping spin.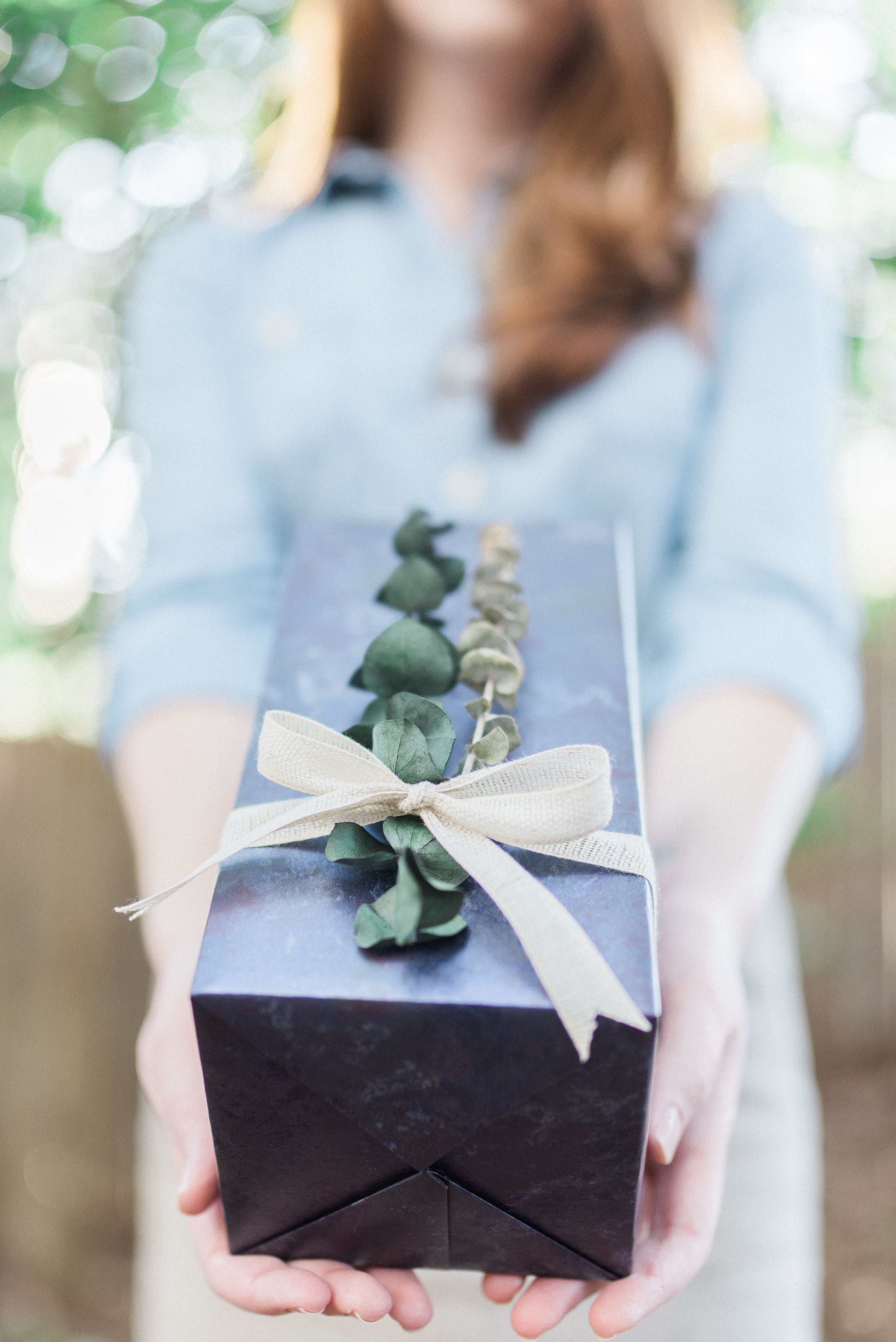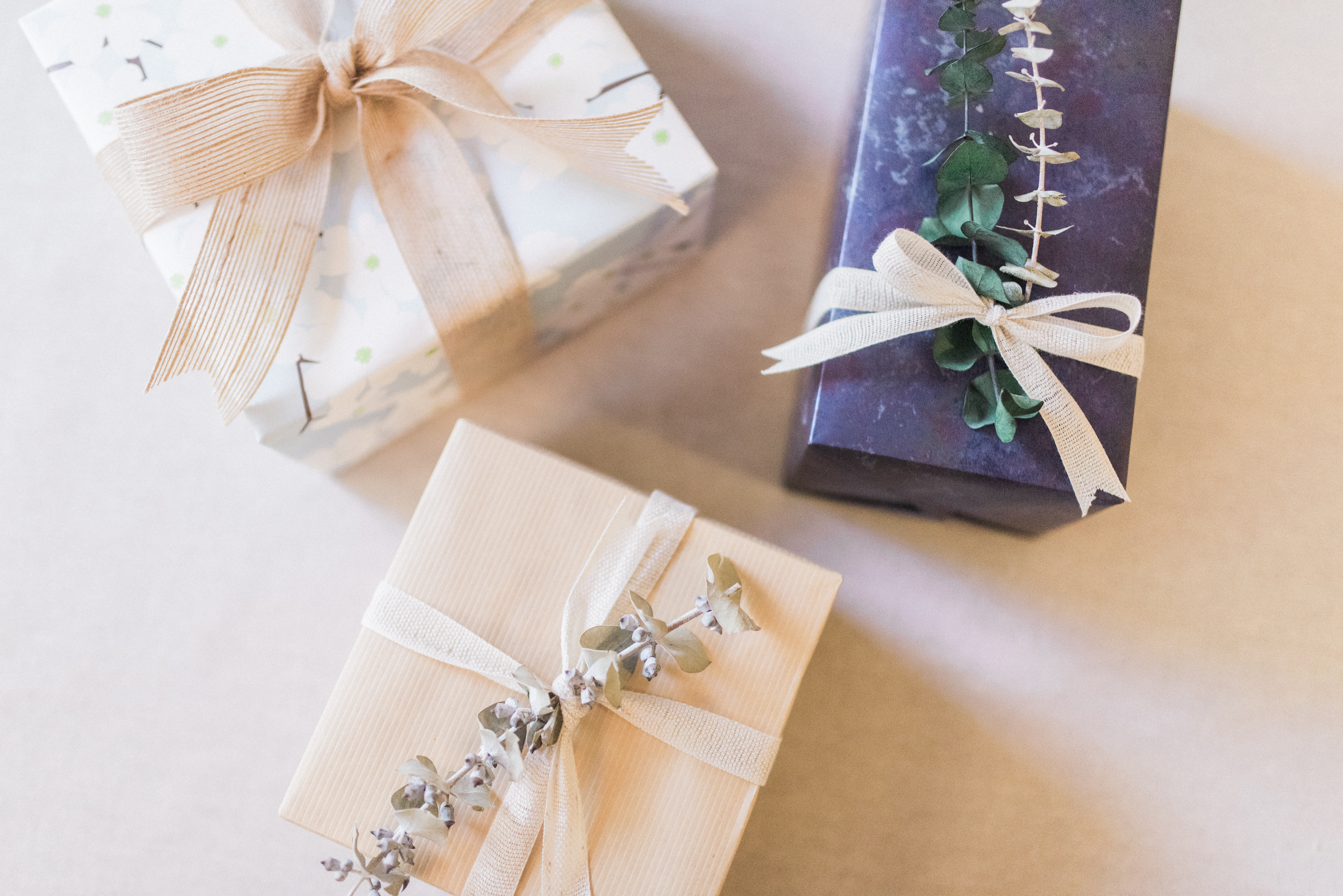 GIFT WRAPPING TIPS & IDEAS
What I love most about this DIY is the incorporation of those everyday dried flowers. I feel like I always have leftover (read: wilting) flowers after photo shoots. It's always kind of heartbreaking to throw away a big bouquet of flowers that only days ago were blooming. Melinda shares tips for drying your leftover flowers to be used for gift-wrapping, and it's totally ingenious. I have a feeling I won't ever be tossing leftover flowers again. Hubby, you've been warned. 😂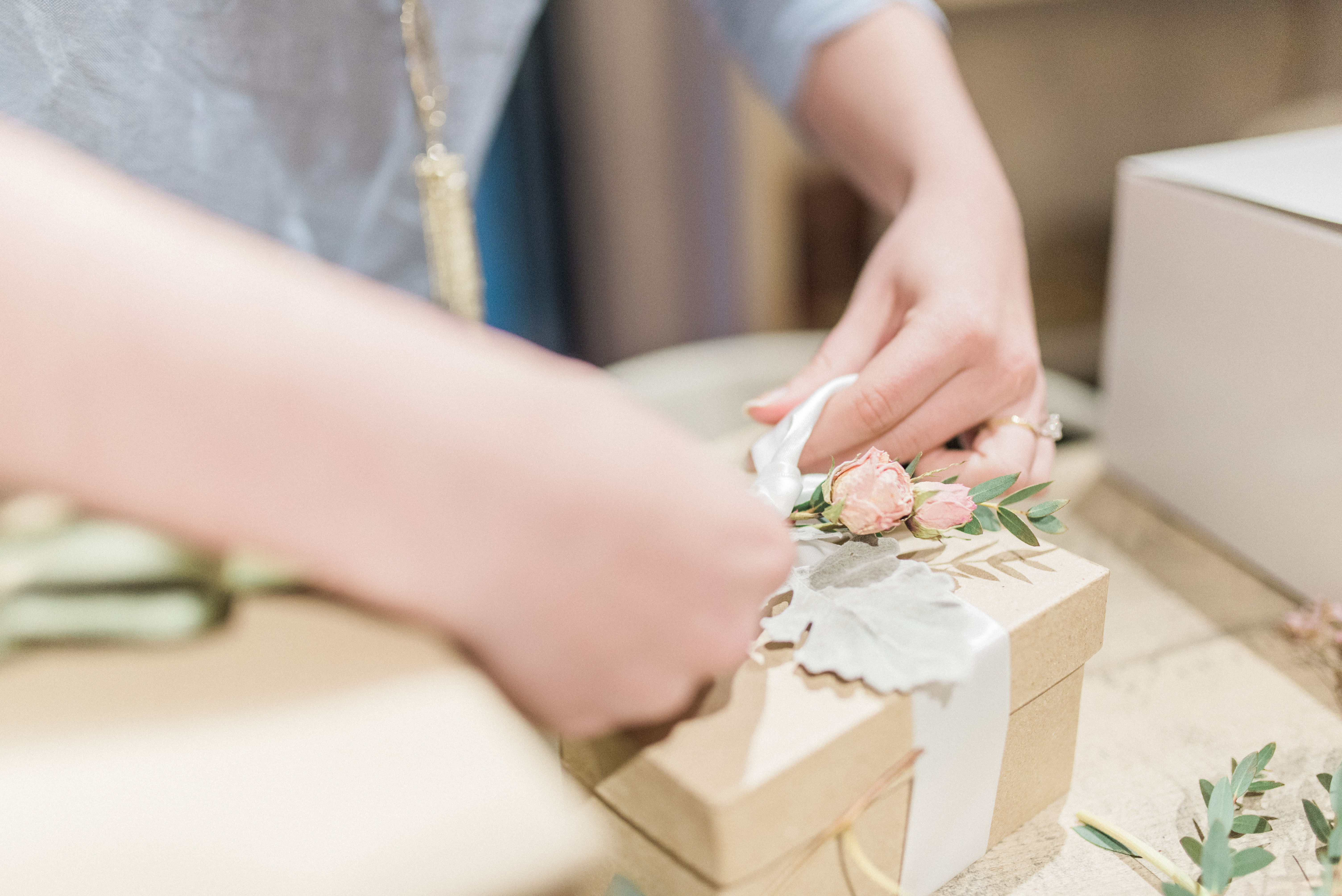 Why not put together a DIY gift wrapping station at your next get-together?
The girls actually made a gift wrapping station with tons of beautiful dried flowers, and I'm totally thinking a gift-wrapping station might be in order this holiday season. Such a fun idea for a gathering with friends!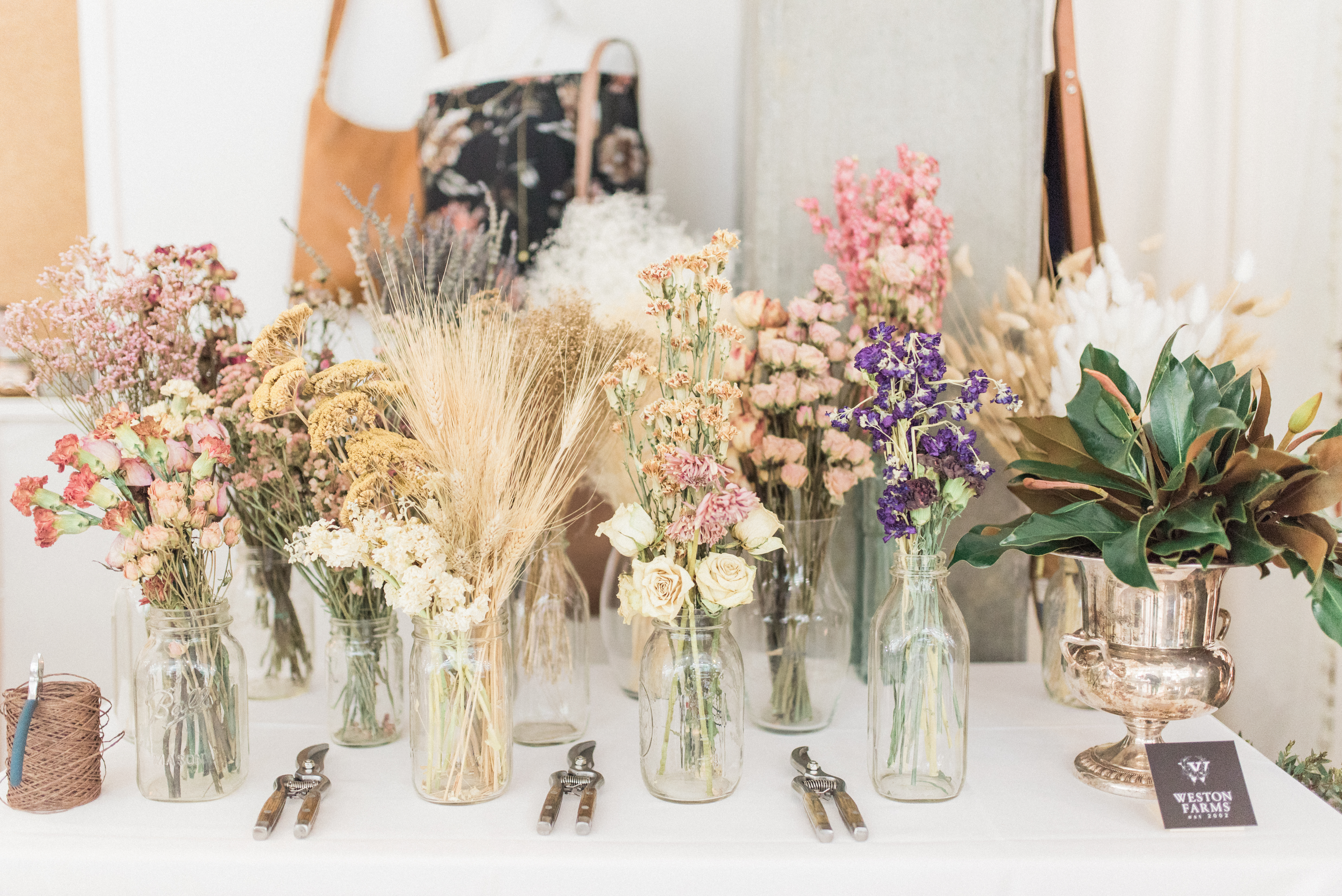 I mean, how pretty is that?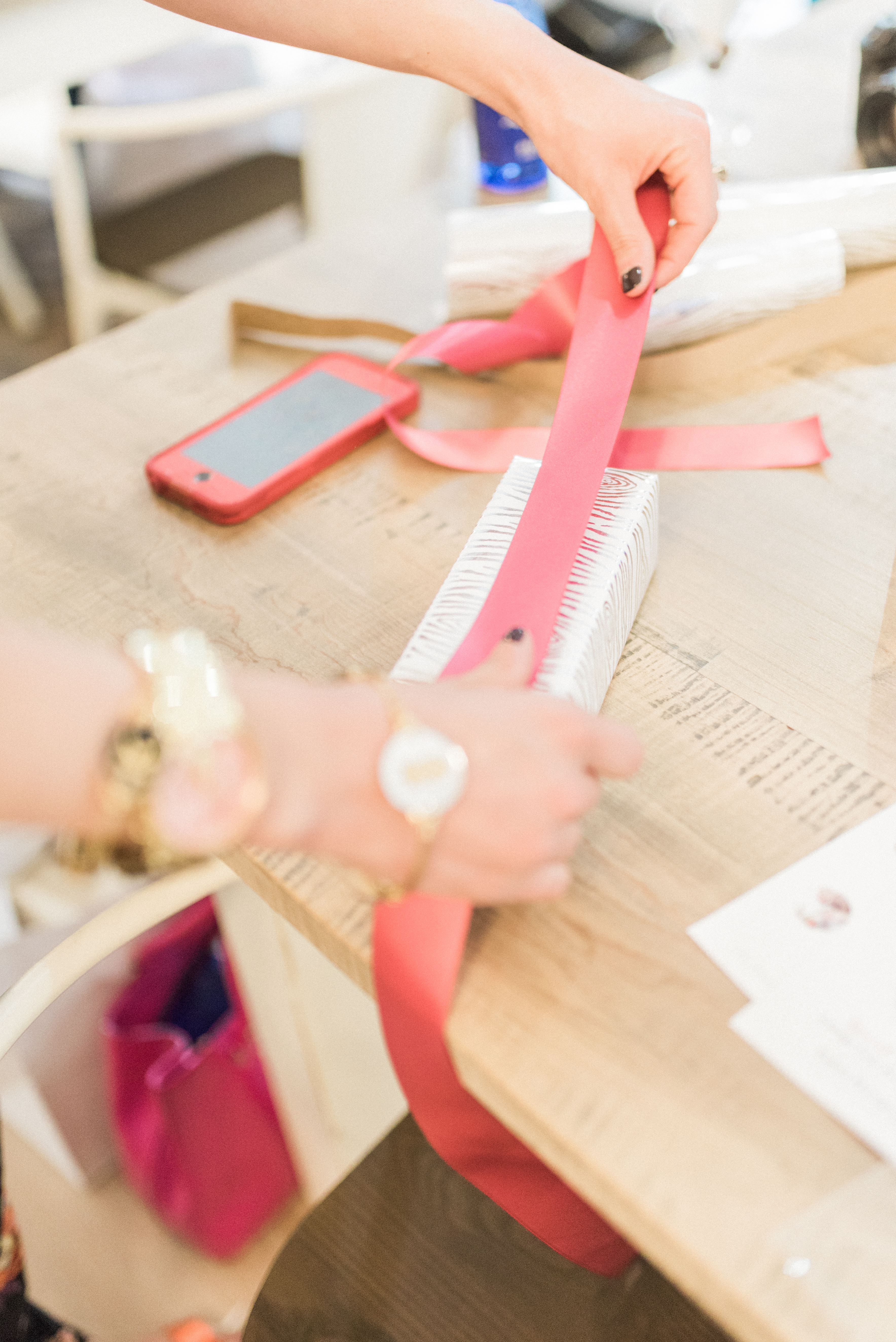 Now let's talk about the best ways to gift wrap!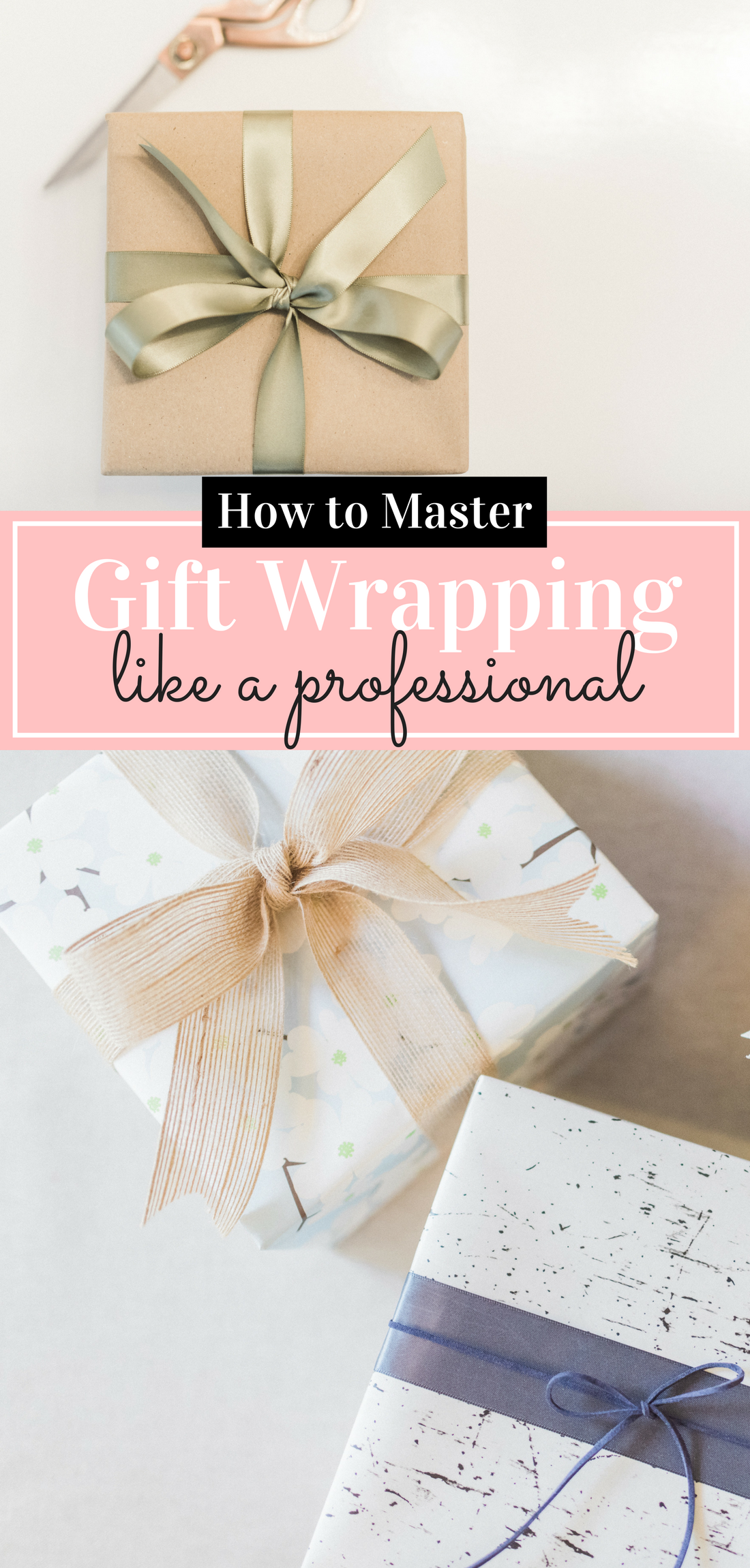 How to Master Gift Wrapping Like A Pro
T H E   B A S I C S
Start with a hard work surface.
A well-wrapped gift is all about clean, crisp presentation. Your bed may seem like a cozy, hidden-away place to wrap gifts in secret, but that squishy work surface is going to lead to squishy corners and seams! Find a hard table or counter to use as your foundation.
Lexi's Tip: Butcher paper (or kraft paper) always looks crafty and chic on gifts, and is a great base for adding beautiful ribbons, dried flowers, etc. We even let Scarlett (our 3-year old) color a sheet of butcher paper, and then we wrap grandparents' gifts in the special wrapping paper that she made. It's always a hit!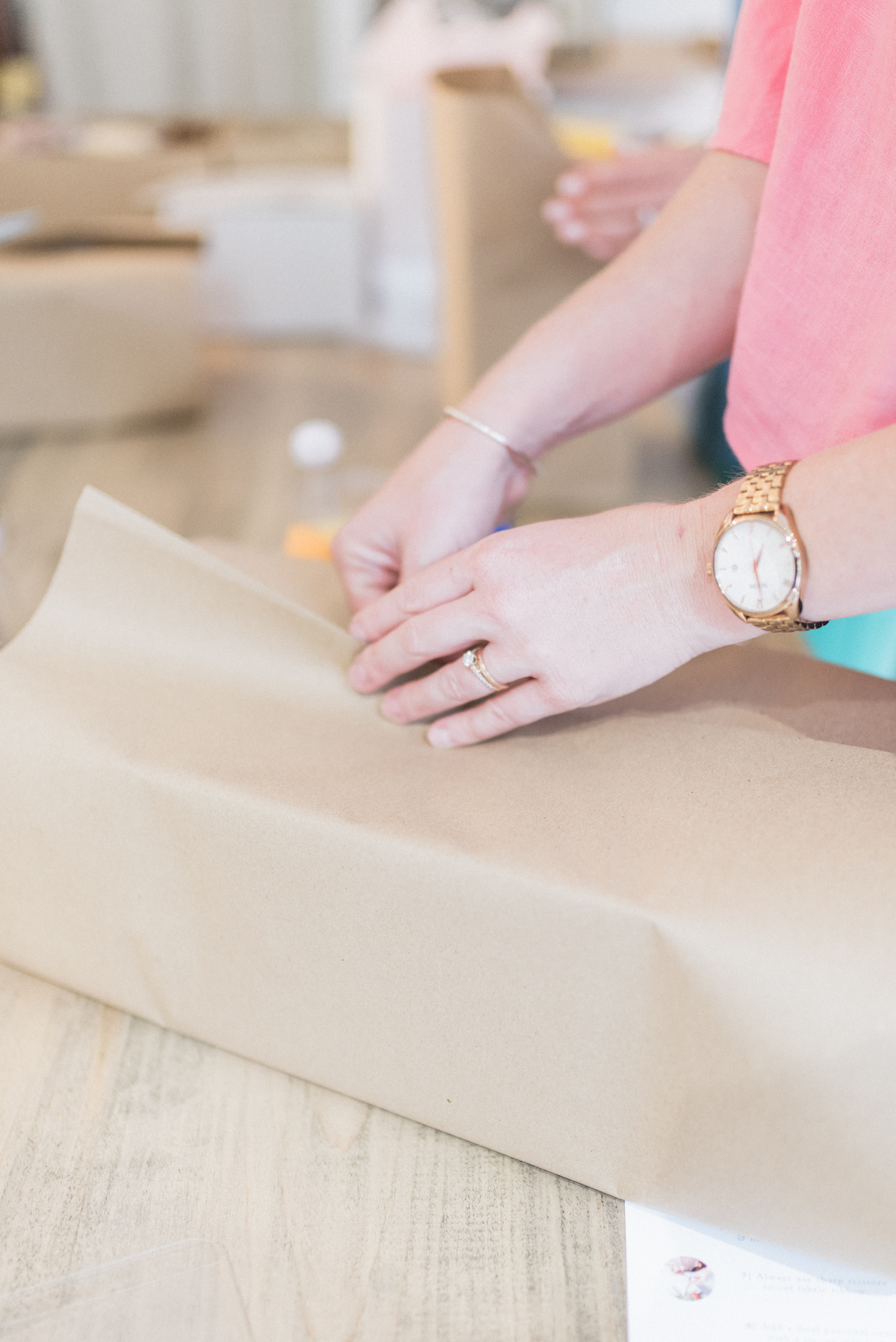 Use brand-new gift boxes.
It may be tempting to reach for that old Amazon box lying around, but used boxes generally have battered edges and corners ~ again, making it harder to achieve a crisp look when wrapped in paper. Our go-to sources for nice, new gift boxes are Amazon, Target, Michaels, and The Container Store.
(Fortunately, there's an even better way to repurpose that used shipping box! Check out www.givebackbox.com for details.)
As you wrap, fold over any exposed raw edges of the paper before securing with tape.
This helps create those clean seams that are the hallmark of a seasoned wrapper.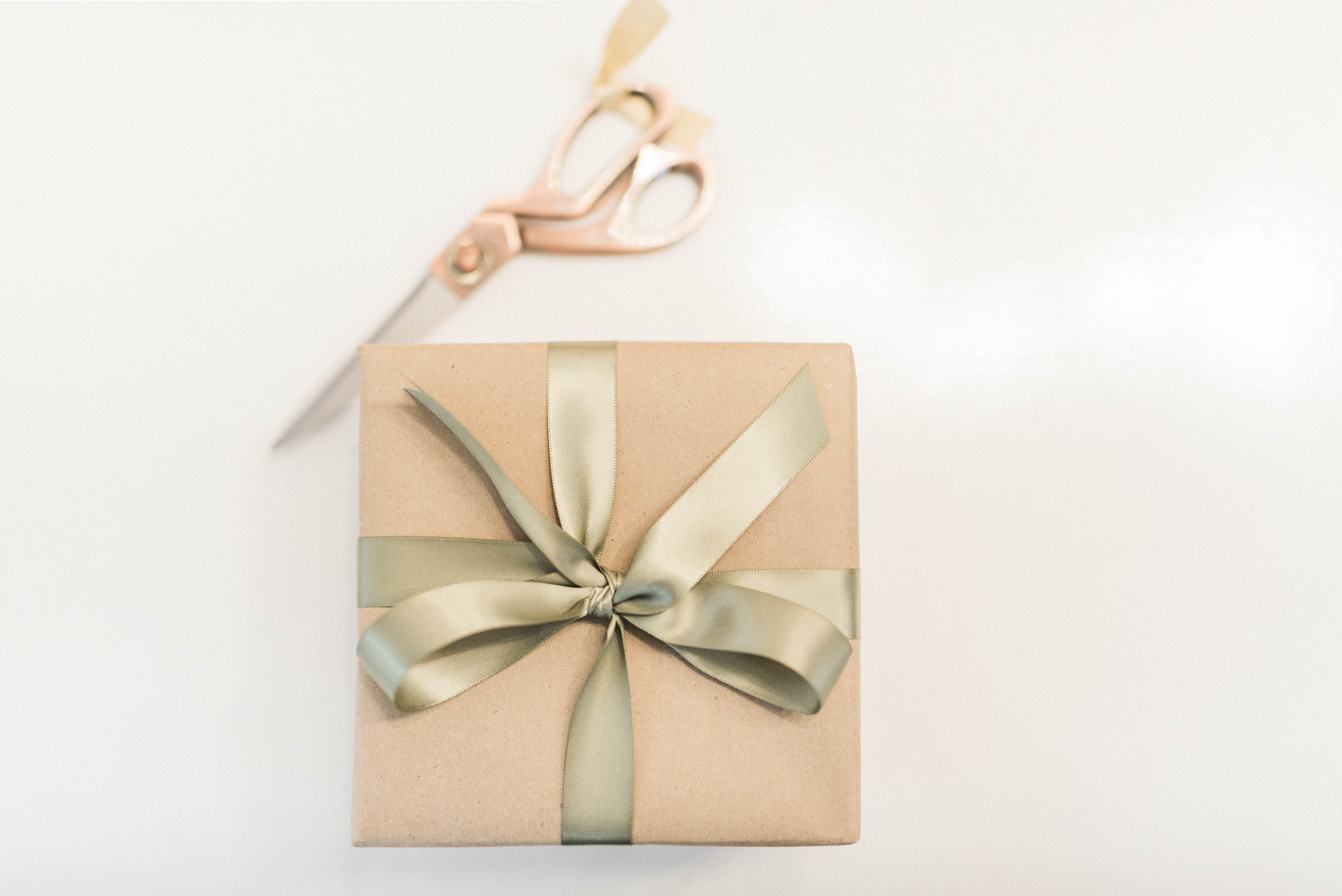 ALWAYS use sharp scissors.
Sharp scissors are a must for gift wrapping like a pro. Dull blades can cause gift wrap to crunch up as you cut it. And if you're partial to fabric ribbons, keep a pair of fabric shears handy to avoid wobbly or frayed edges. (Just be sure to never use fabric shears on paper; it dulls the blades.)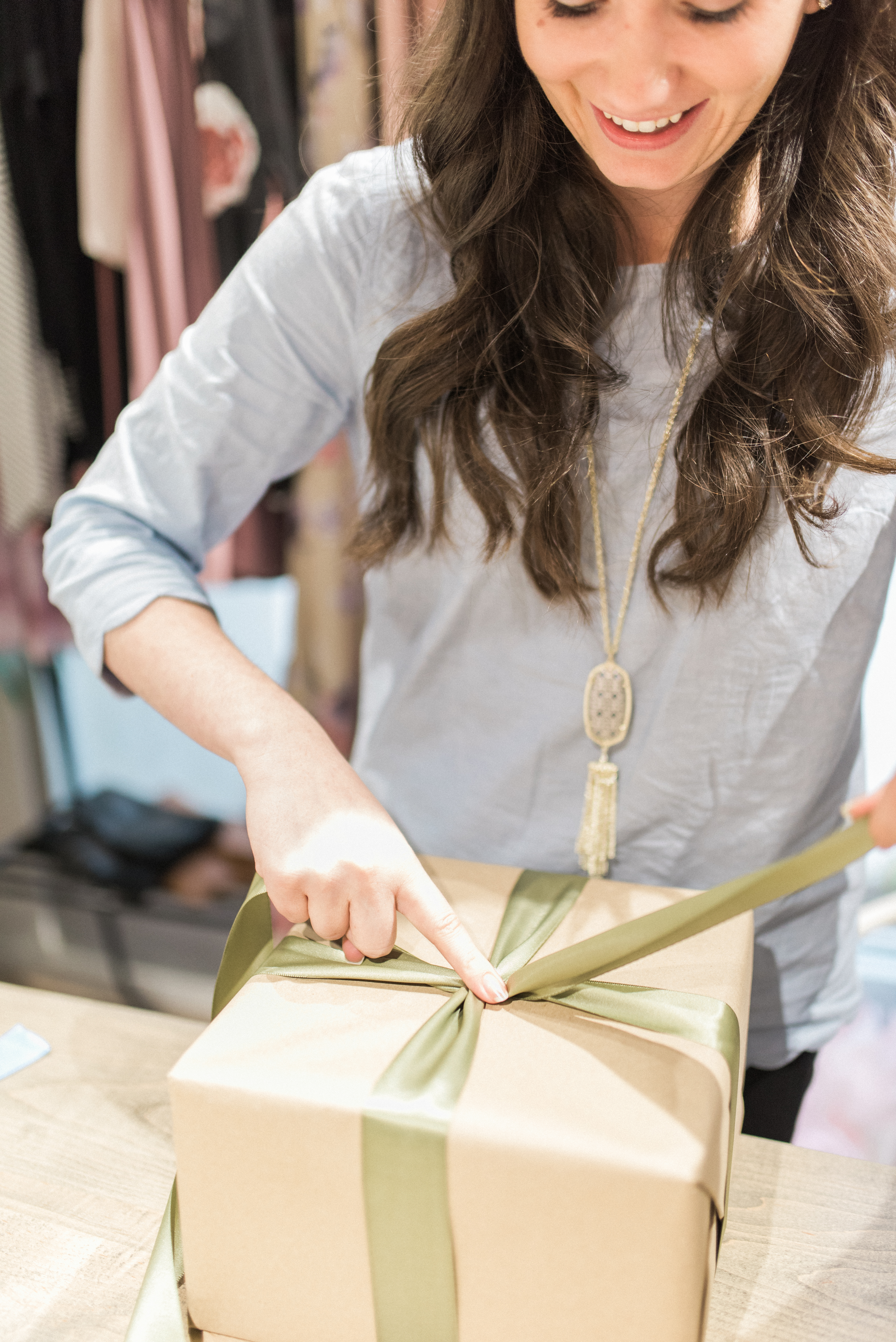 N E X T – L E V E L   W R A P P I N G
If you're confident in your ability to create a neatly-wrapped package, but want your gift presentation to truly pop with elegance and style…read on!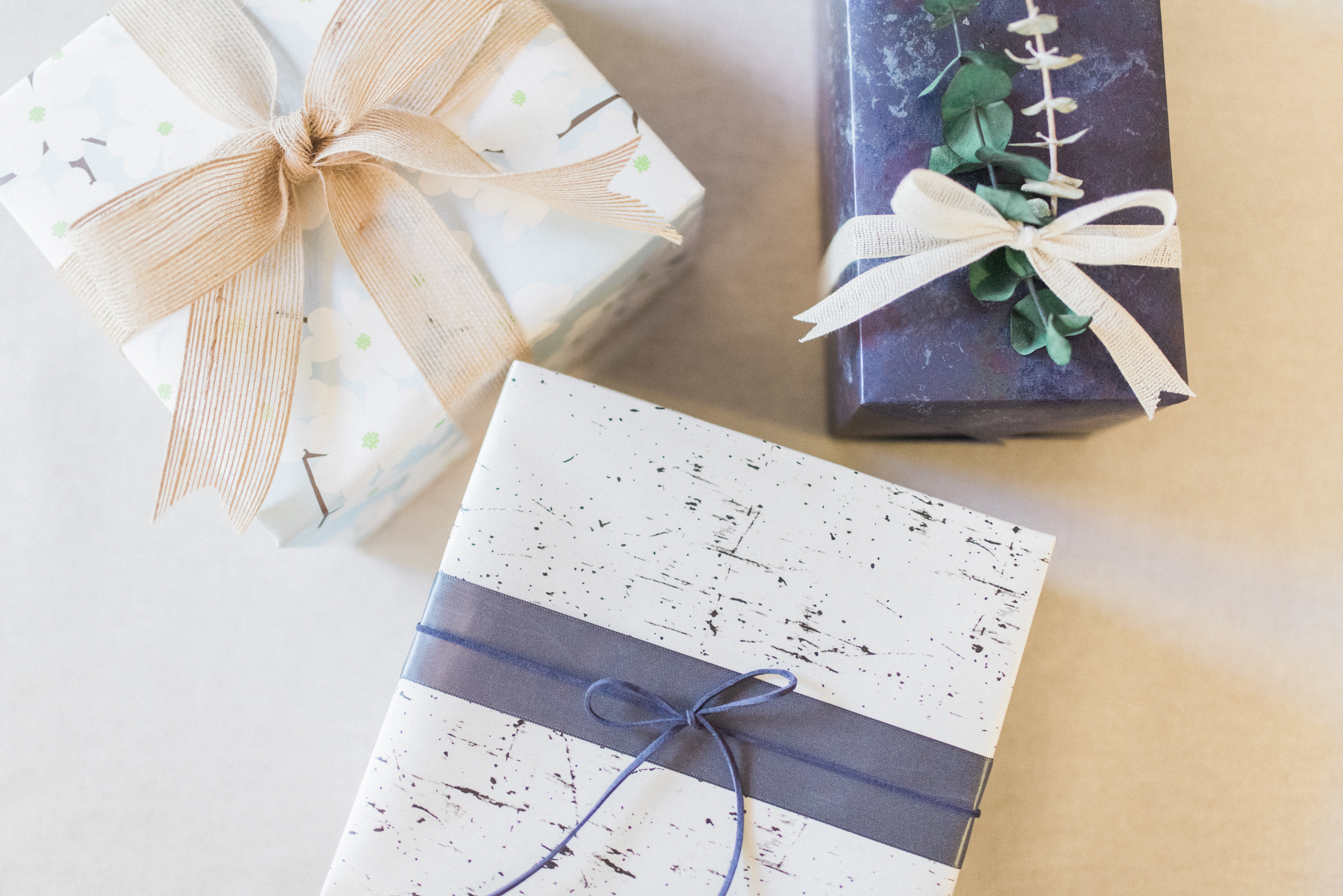 Get comfy using double-sided tape.
Use double-sided tape on the "inside" of a seam instead of regular tape on the outside. Your wrapped gift will look like it's held together by magic, and even if they can't put their finger on why, your recipient will be impressed.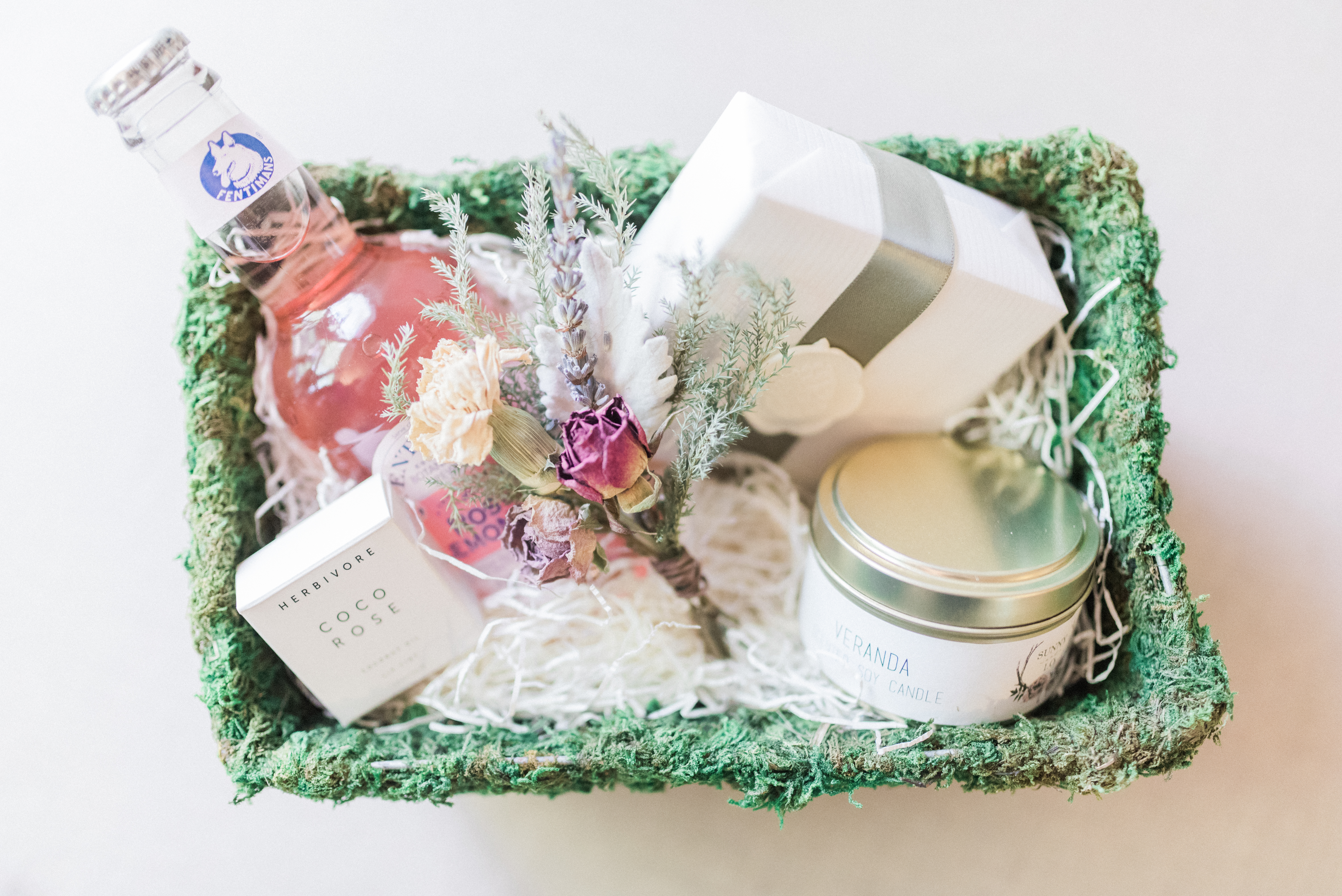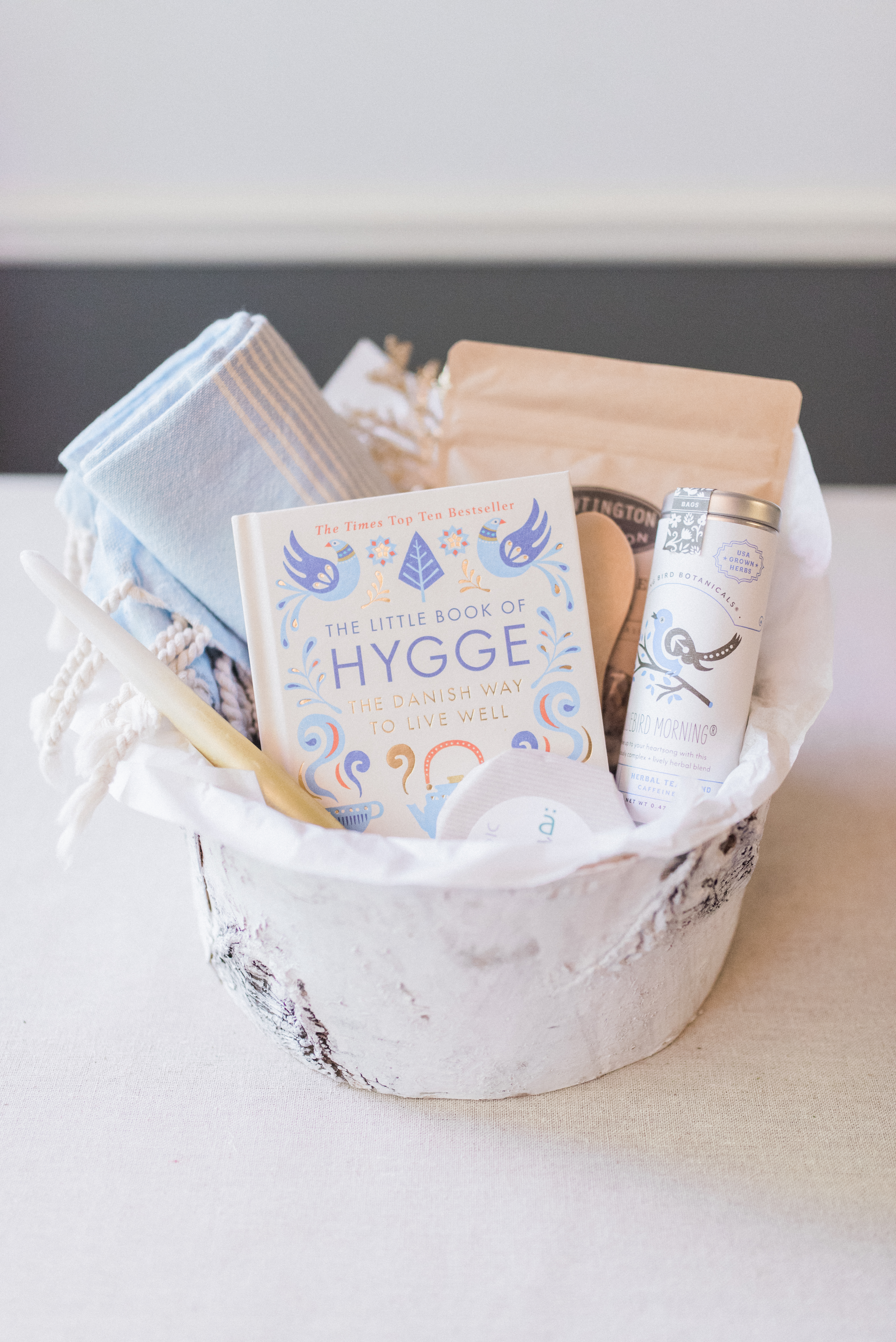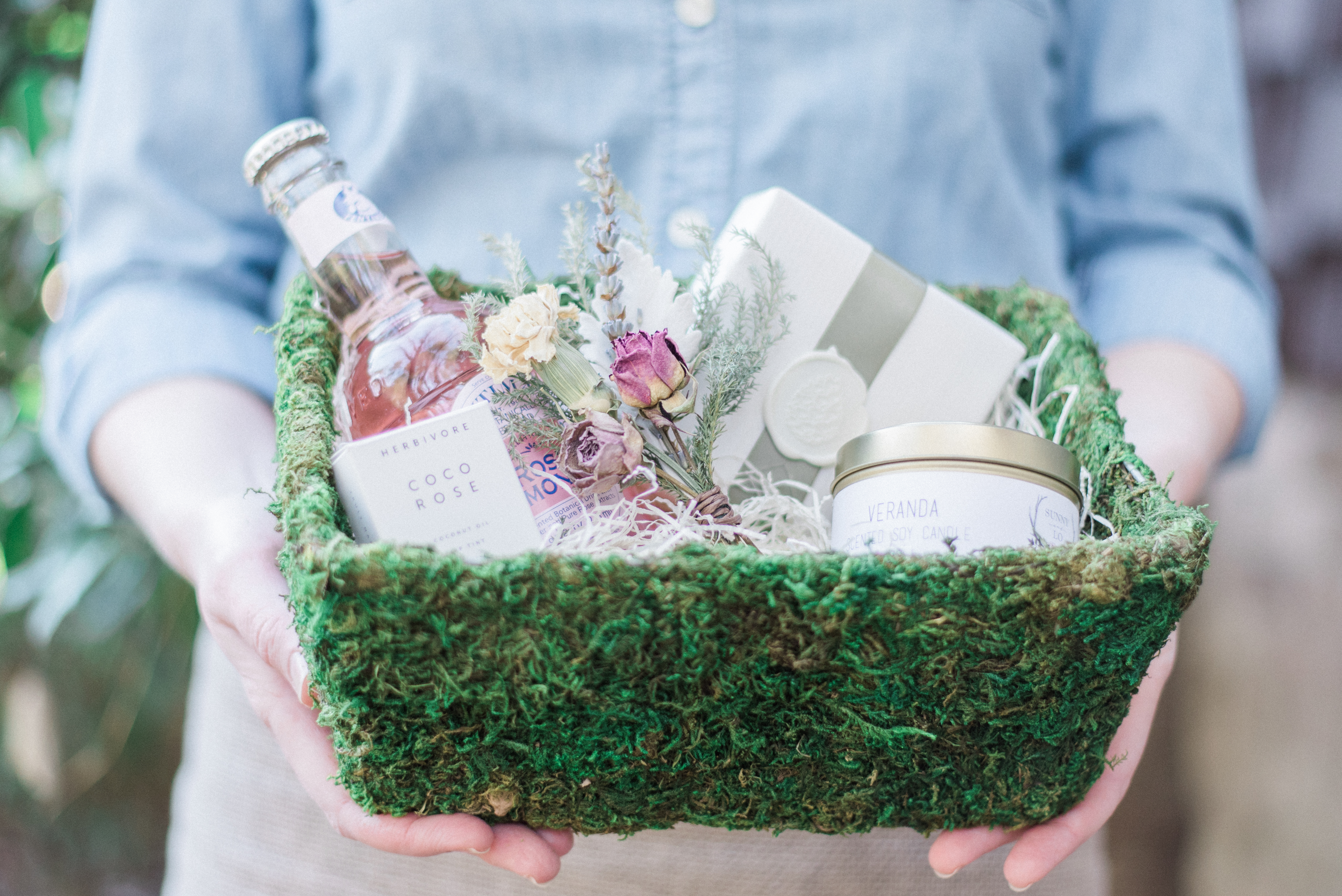 Select a beautiful reusable vessel instead of a paper box.
Decorative storage boxes, baskets, and fabric bags will turn the packaging into part of the gift itself. And the bonus? No wrapping paper or tape required! (Secret pro tip: For her personal gifting, Melinda keeps a stash of sturdy jute totes and soft cotton drawstring bags on hand for last-minute gift giving. Add some tissue paper to the bottom, perhaps tie a satin ribbon bow around a handle, and within moments your gift is dressed to impress!)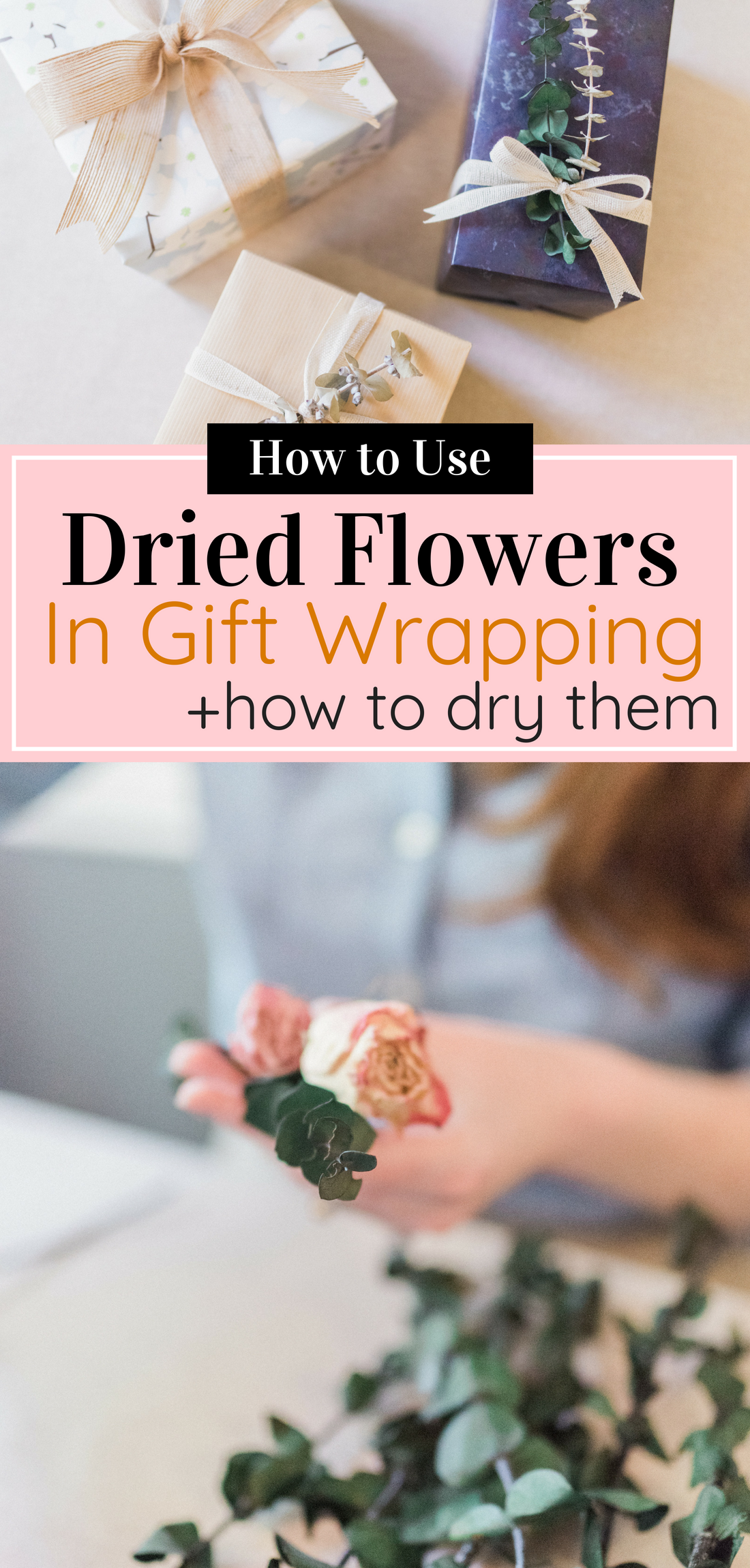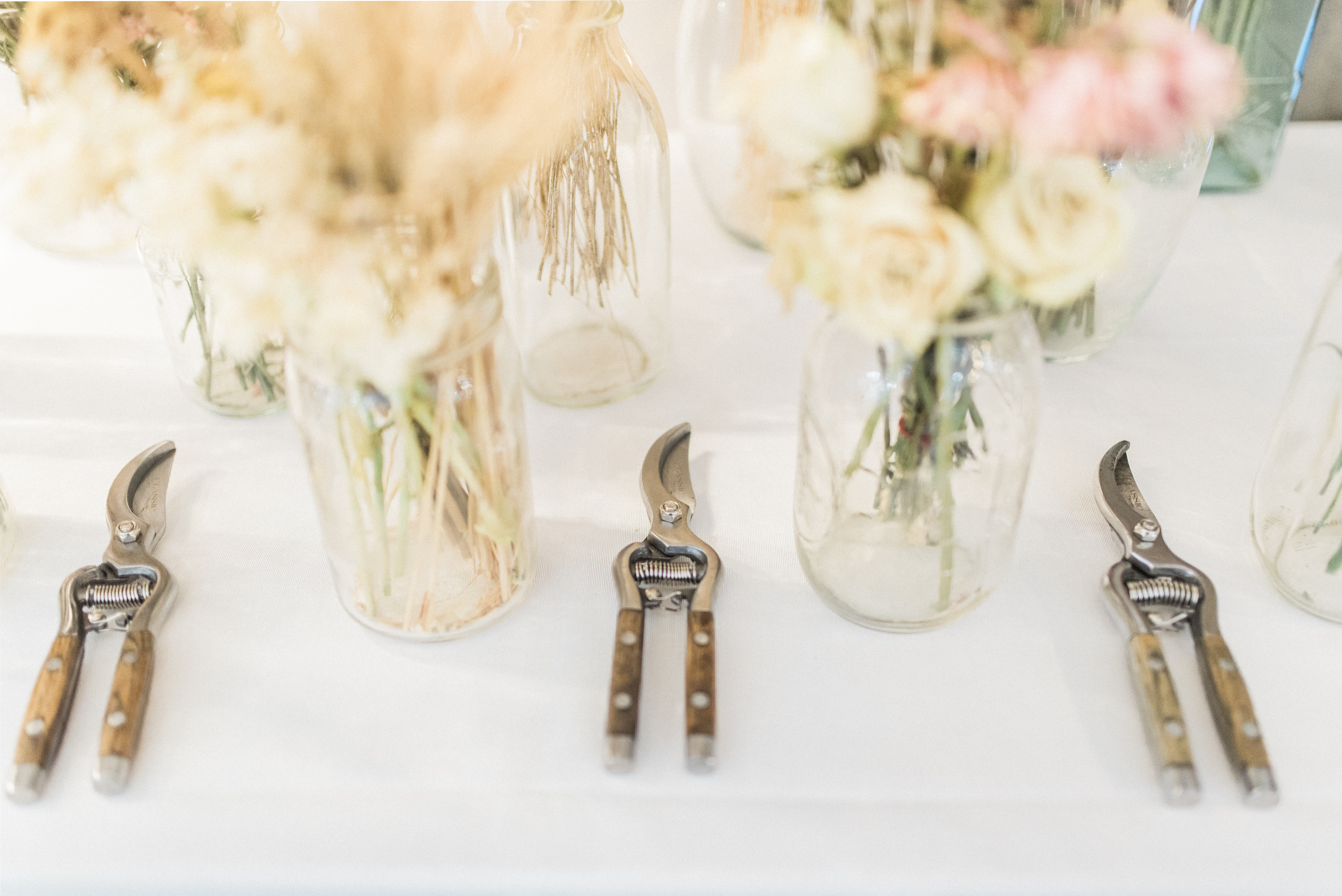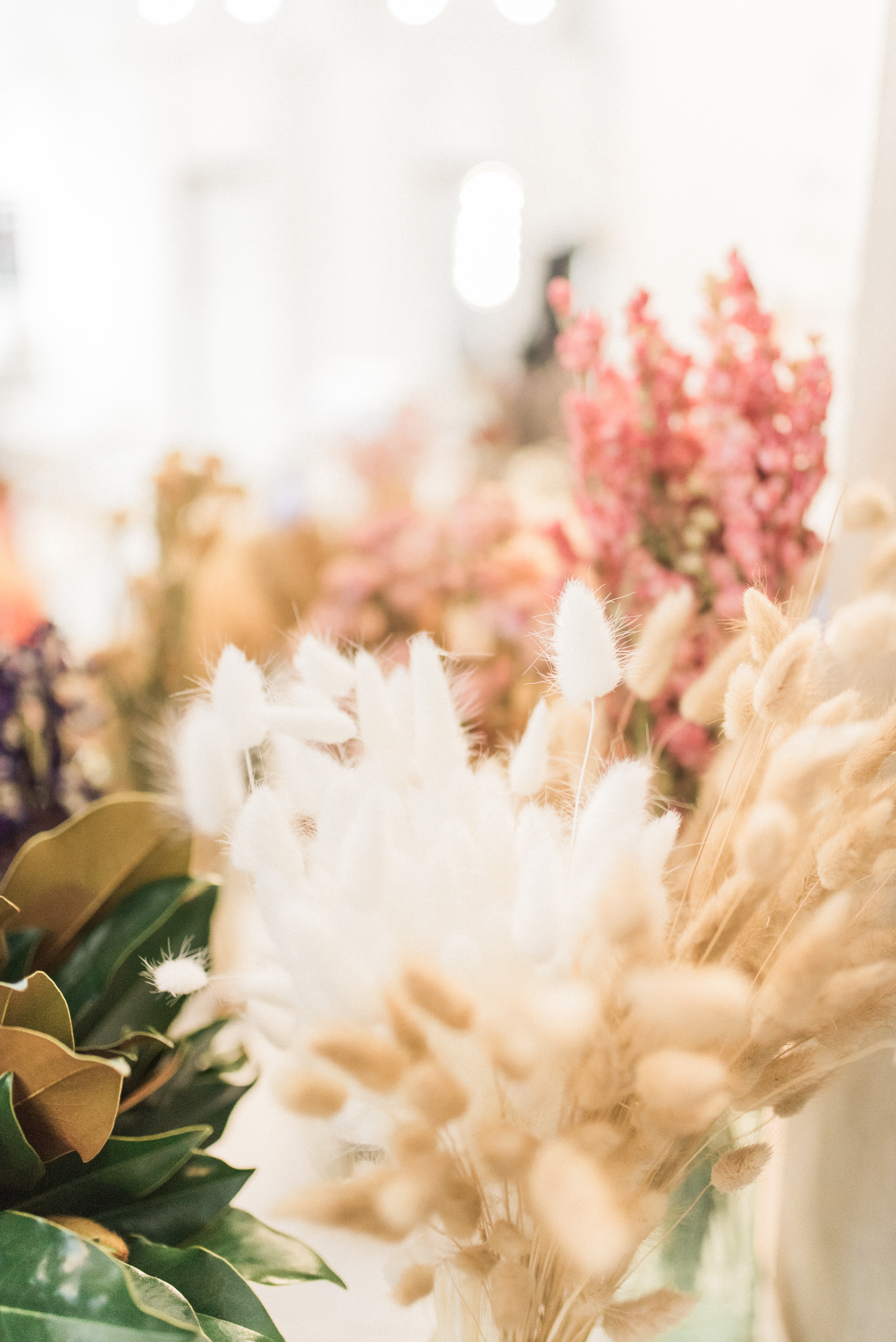 Repurpose past-their-prime floral arrangements into dried posies.
Dried flowers and greenery can be bundled together with twine or floral tape into a sweet little embellishment for future wrapped gifts. So the next time you're the lucky recipient of some lovely blooms, think twice before tossing away a wilted bouquet.
Instead, hang it upside down in a closet, wait a couple weeks or so, then decide which stems are salvageable in their dried form (i.e. still attractive, and not falling-apart-messy). Common botanicals that dry prettily include roses, eucalyptus, dusty miller, lavender, and carnations.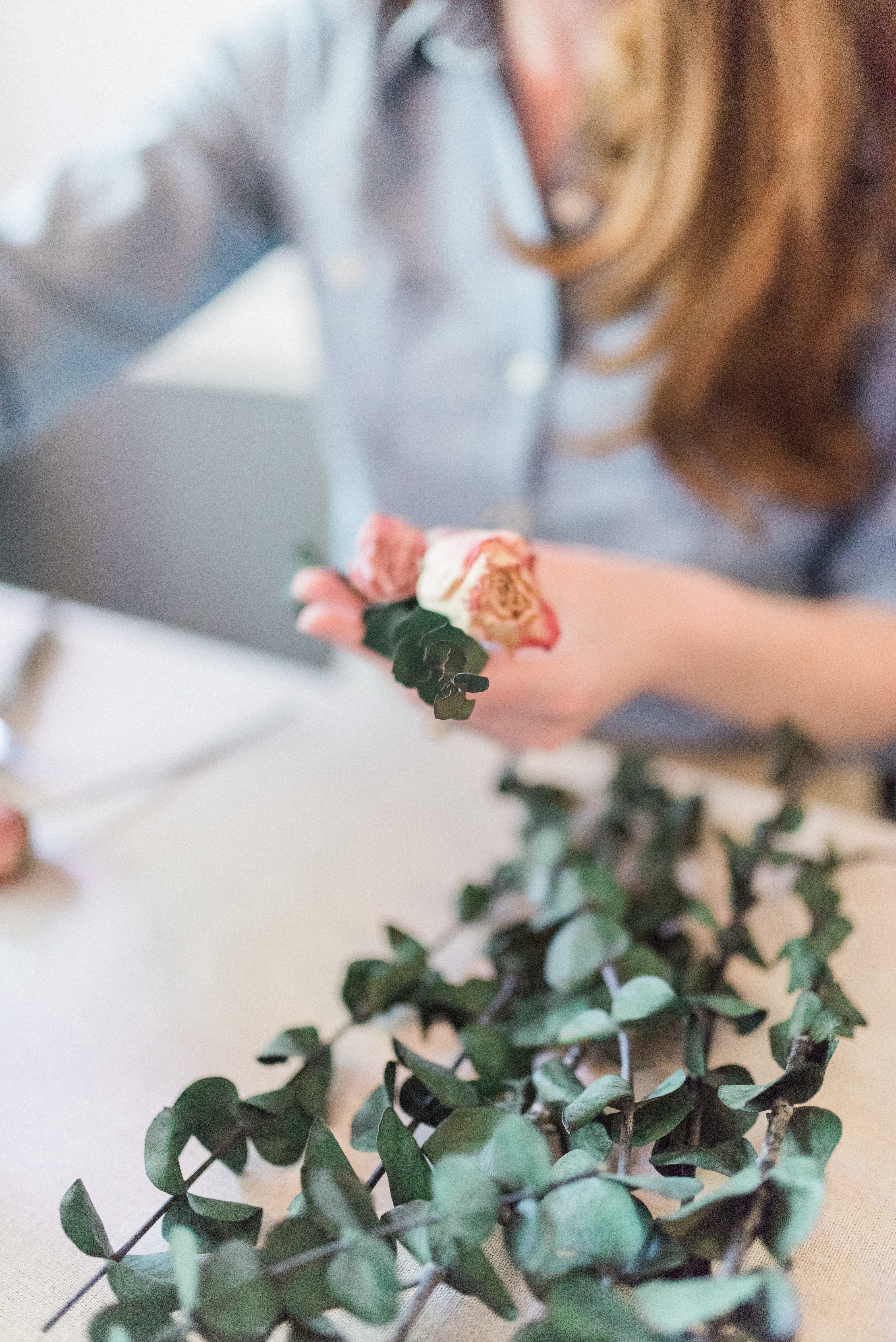 For a luxurious look, layer a variety of stems together (longest on bottom, shortest on top); for a minimalist vibe, opt for a single standout stem or greenery spray. Of course, this also works wonderfully with fresh flowers! For more botanical topper ideas and inspiration, head here.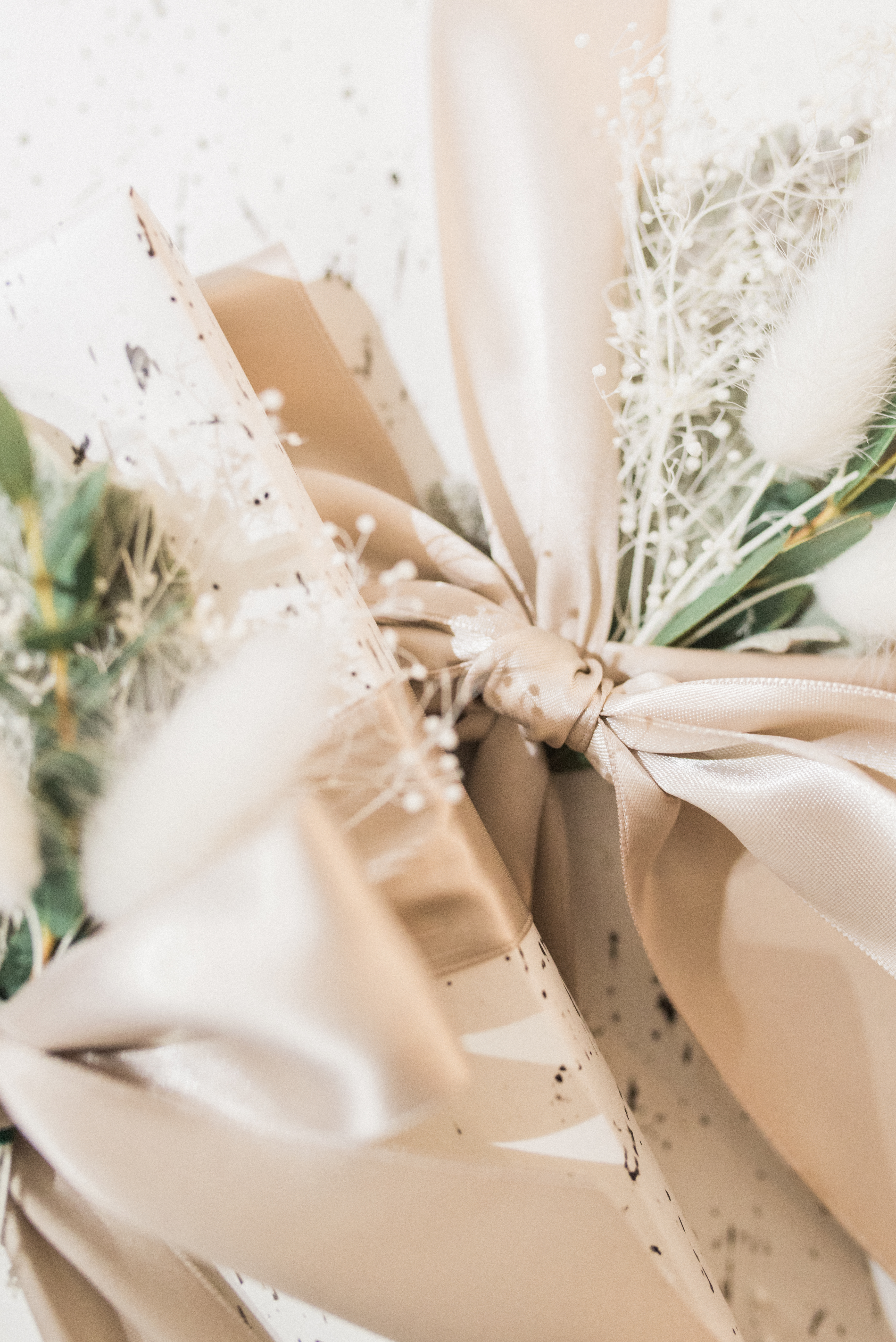 That's it! You're on your way to gift wrapping like a pro!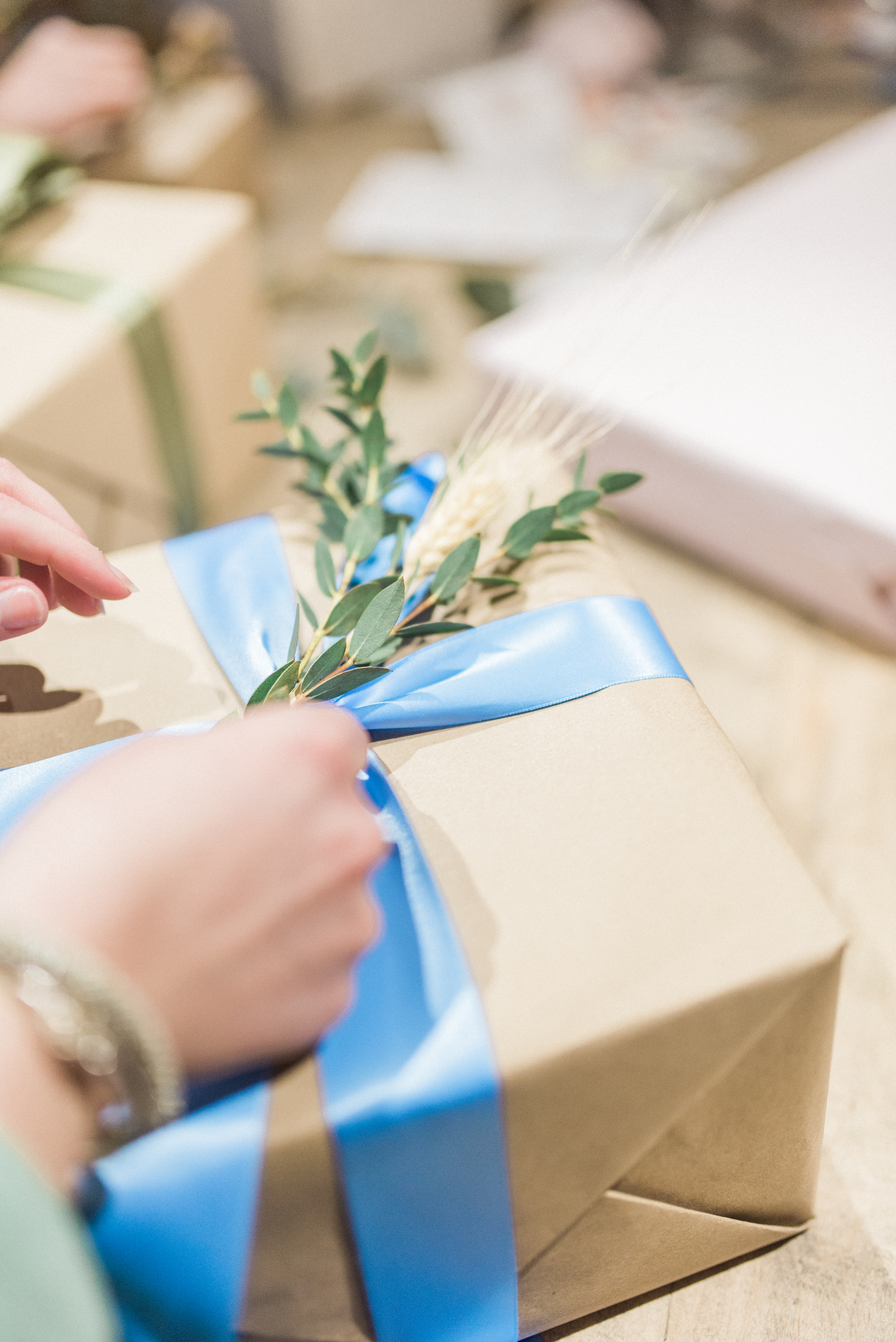 IF YOU PUT TOGETHER YOUR OWN NATURE-INSPIRED DIY GIFTS, BE SURE TO TAG ME ON SOCIAL MEDIA (@GLITTERINCLEXI) SO I CAN LIVE VICARIOUSLY THROUGH ALL OF YOUR GORGEOUS GIFT-GIVING!
Love this beautiful DIY? Head to our DIY page to check out what else we've been creating!

SaveSave