This post contains affiliate links, which means that if you click on one of the product links, I'll receive a small commission. Thank you so much for clicking through and helping to support this little blog business of mine! Read more about our site, privacy, and disclosure policies here.
This is a sponsored post written by me on behalf of Star Market. All opinions are 100% mine.
These crockpot or slow cooker chicken tacos are my weeknight dinner secret weapon! So simple, requiring almost no prep work and just a handful of ingredients, and a total family-friendly crowd-pleaser. Fill your chicken tacos with all of your favorite toppings like guacamole, roasted peppers and onions, avocado, black beans, shredded cheese, pico de gallo, sour cream; the list goes on and on.
I'm about to let you all in on one of my favorite back to school weeknight dinner secrets. It's a good one. As in, a two-ingredient (plus seasoning) good one. The kind of dinner you throw in a crockpot and come back to a few hours later only to find a super yummy dinner your whole family will LOVE. It's also the kind of secret recipe that can be repurposed in a million different ways; all of them tastier than the last. It's nothing fancy; it IS delicious.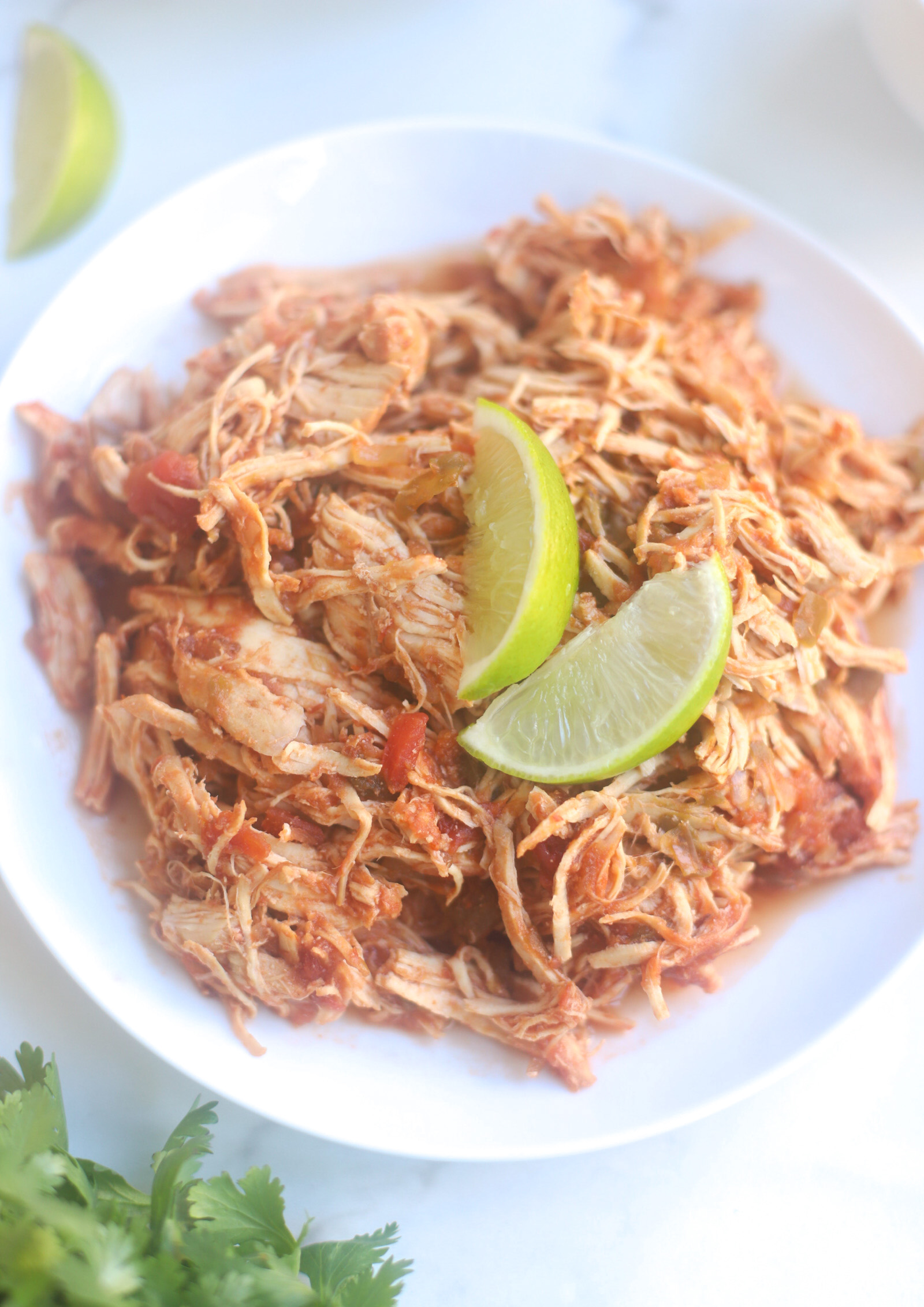 Crockpot Chicken Tacos; a.k.a. The Easiest Salsa Chicken Recipe
Say 'hello' to our favorite super easy salsa chicken recipe — the one we use for our weekly taco nights. Yep, weekly. The kids know and love Taco Tuesdays*, complete with crockpot salsa chicken.
*Now Don't let the "Taco Tuesdays" denominator fool you. We eat tacos basically all of the time. We also don't discriminate when it comes to days. In fact, tacos manifest any day of the week that I'm lacking inspiration or energy or both. 🤣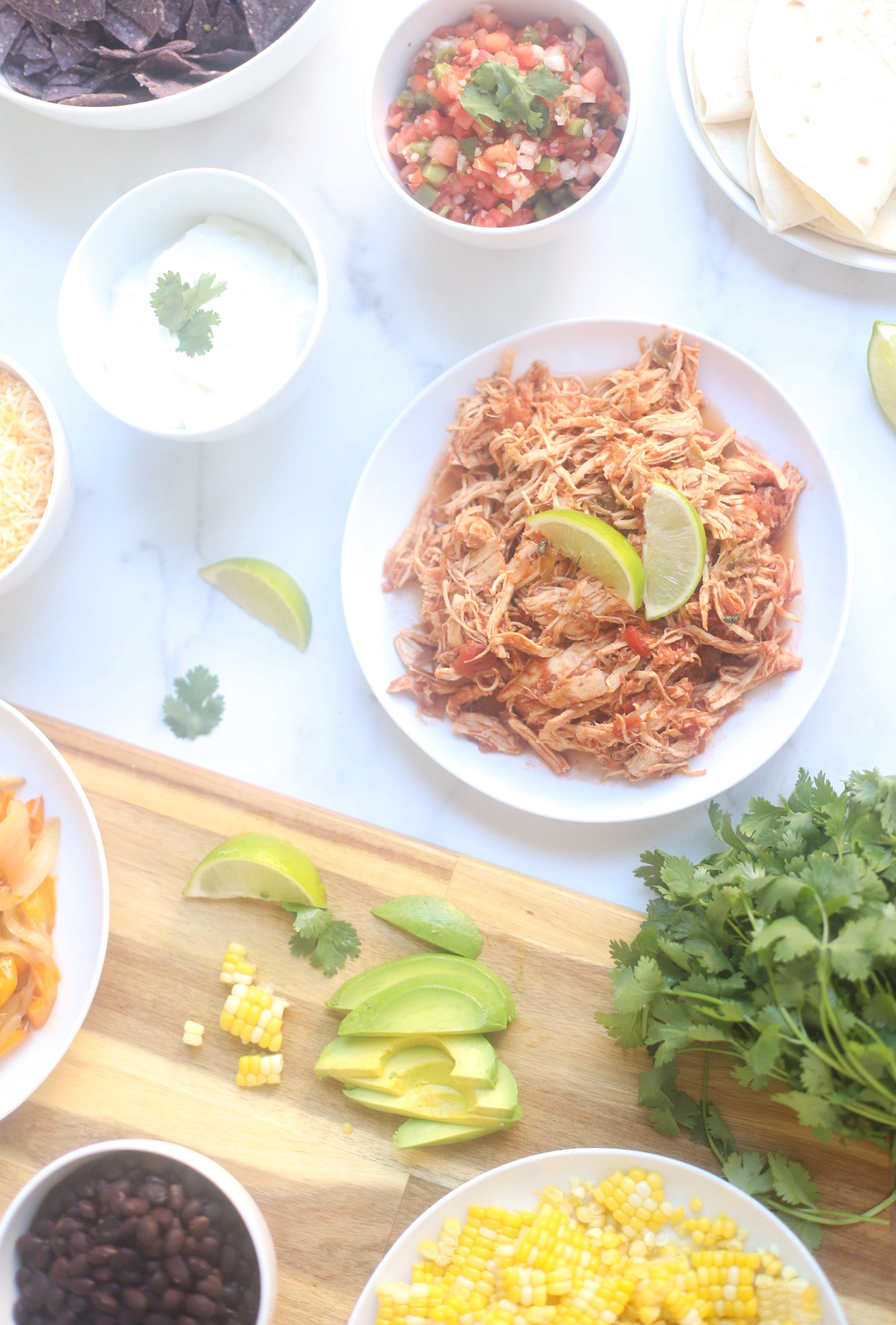 Because you guys, here's the truth about tacos: they're delicious. They're easy to make. Crockpot salsa chicken makes taco-making EVEN EASIER. And kids love them. Even my picky eaters love the crockpot salsa chicken, because, as my discerning six year old puts it, "I like this chicken. It's the soft kind." So there you have it folks.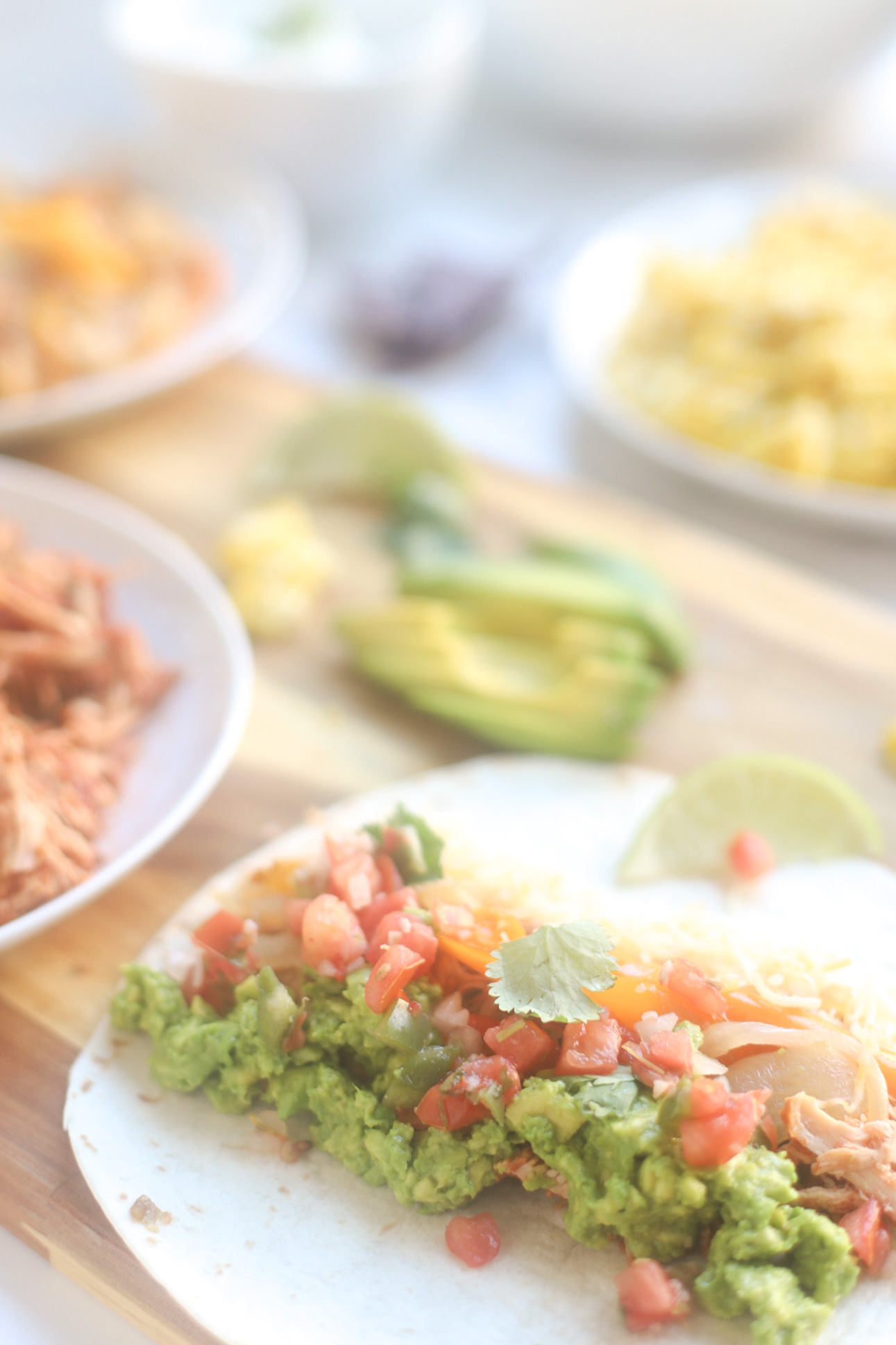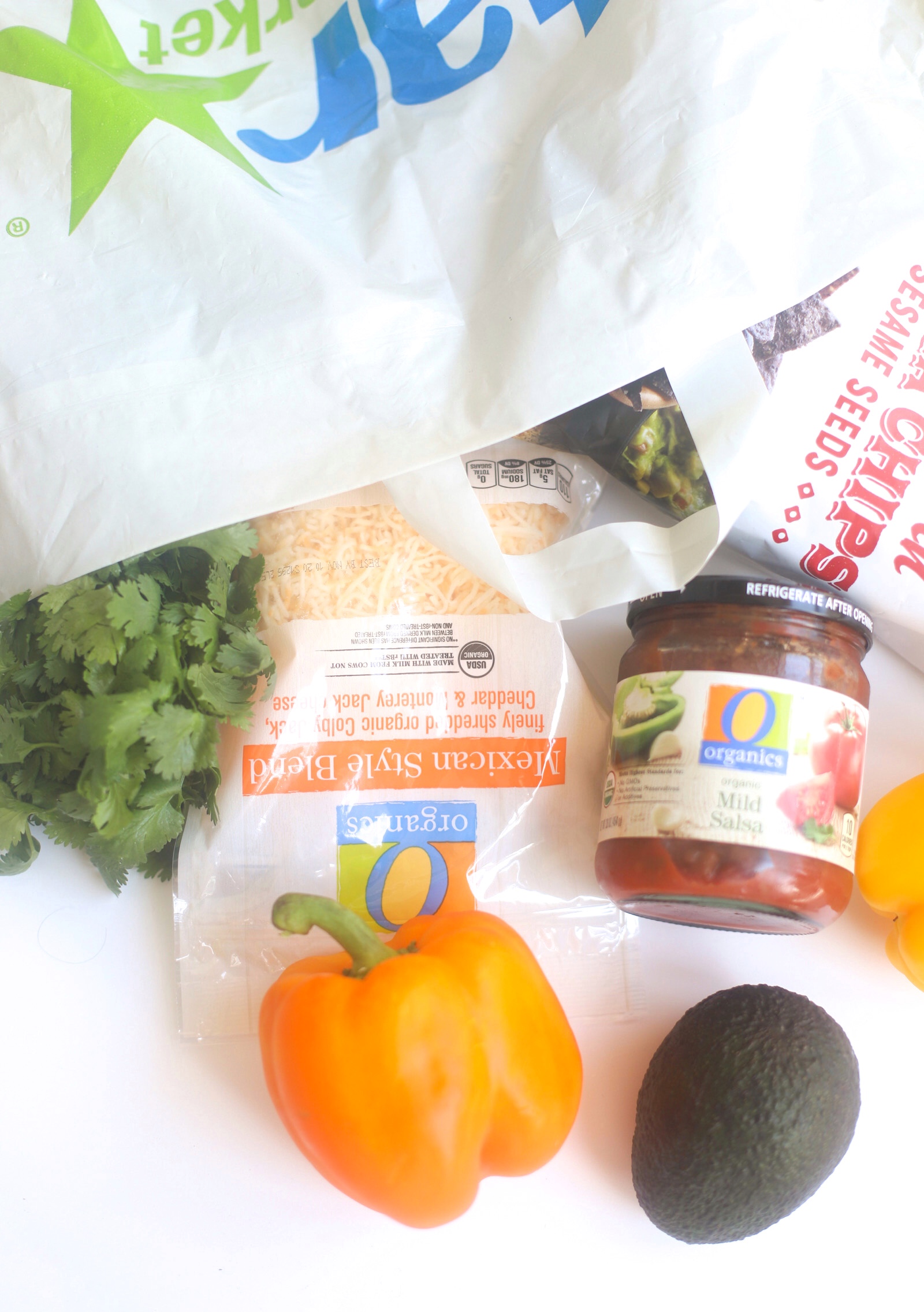 And when back-to-school season starts, I am all about convenience. We head to our local Star Market here in Boston and stock up on so many of the back to school essentials. Both for packable lunchbox staples and also quick and convenient weekday dinner solutions. I've been so impressed with O Organics®. O Organics® offers more than 1,500 high-quality, USDA-certified organic products in every aisle of the store. And did I mention Star Market offers Grocery Delivery and Pick Up for convenient ways to shop? Parenting win. Of course I shopped at Star Market in my local area, but you can also find O Organics® products exclusively at the Albertsons Companies family of stores, including Albertsons, Safeway, ACME Markets, Jewel-Osco, Vons, Randalls, Shaw's Supermarket, Star Market, and Tom Thumb.
Shop O Organics® affordable high-quality products at your local Star Market.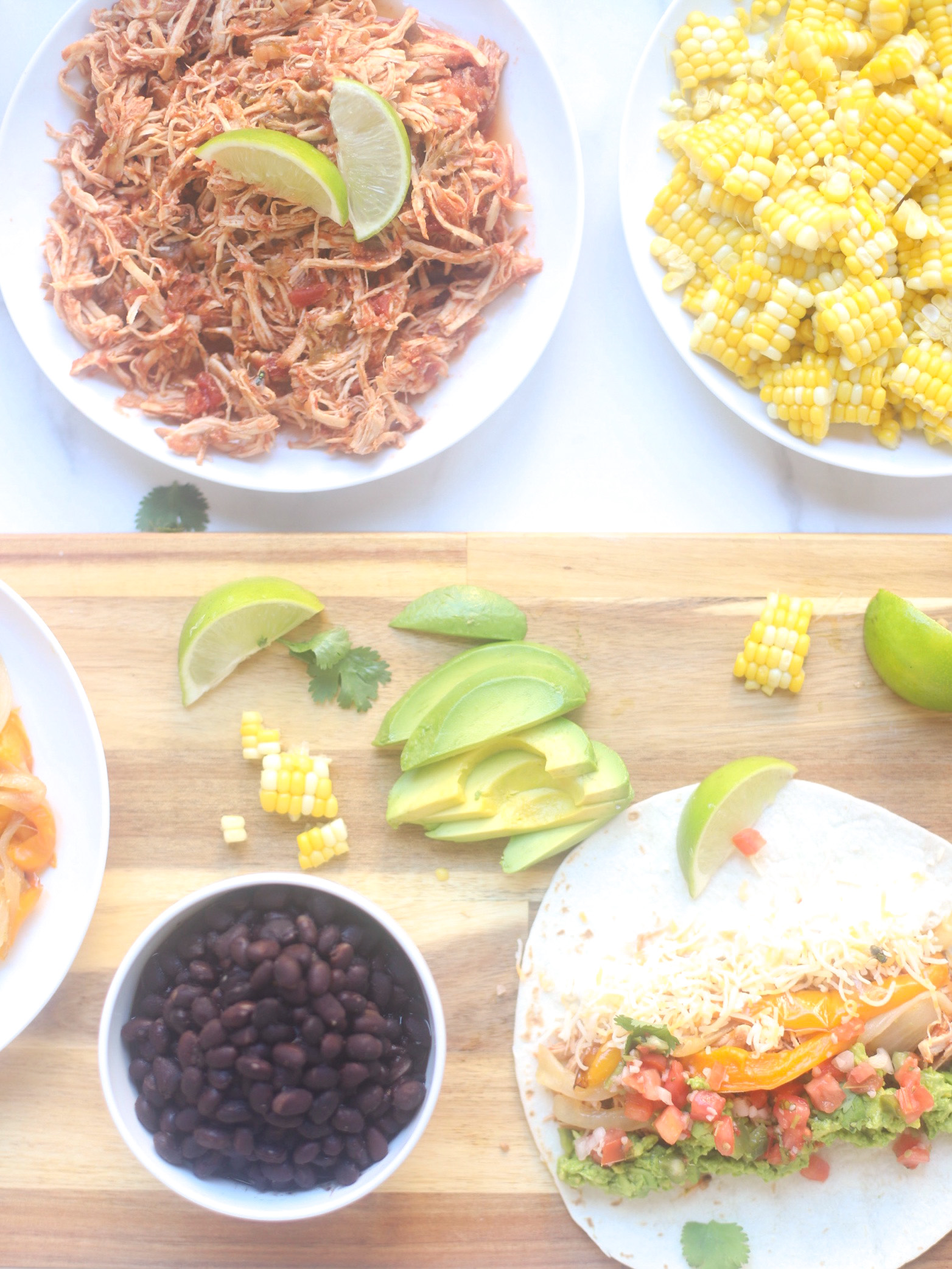 Set Everything Up Like a Make Your Own Taco Bar
When it comes to tacos, we set it dinner out like a taco bar with all of the yummy toppings. It's less work for me, and the whole family gets to pick and choose and put together their own tacos.
A typical taco night for us includes the crockpot chicken, corn on the cob, roasted peppers and onions, avocado or guacamole, pico de gallo or salsa, black beans, O Organics Mexican Shredded Cheese, O Organics Greek Plain Yogurt or sour cream, O Organics Blue Corn Chips, tortillas, and/or cilantro if we have it on hand. We're a family that loves our toppings.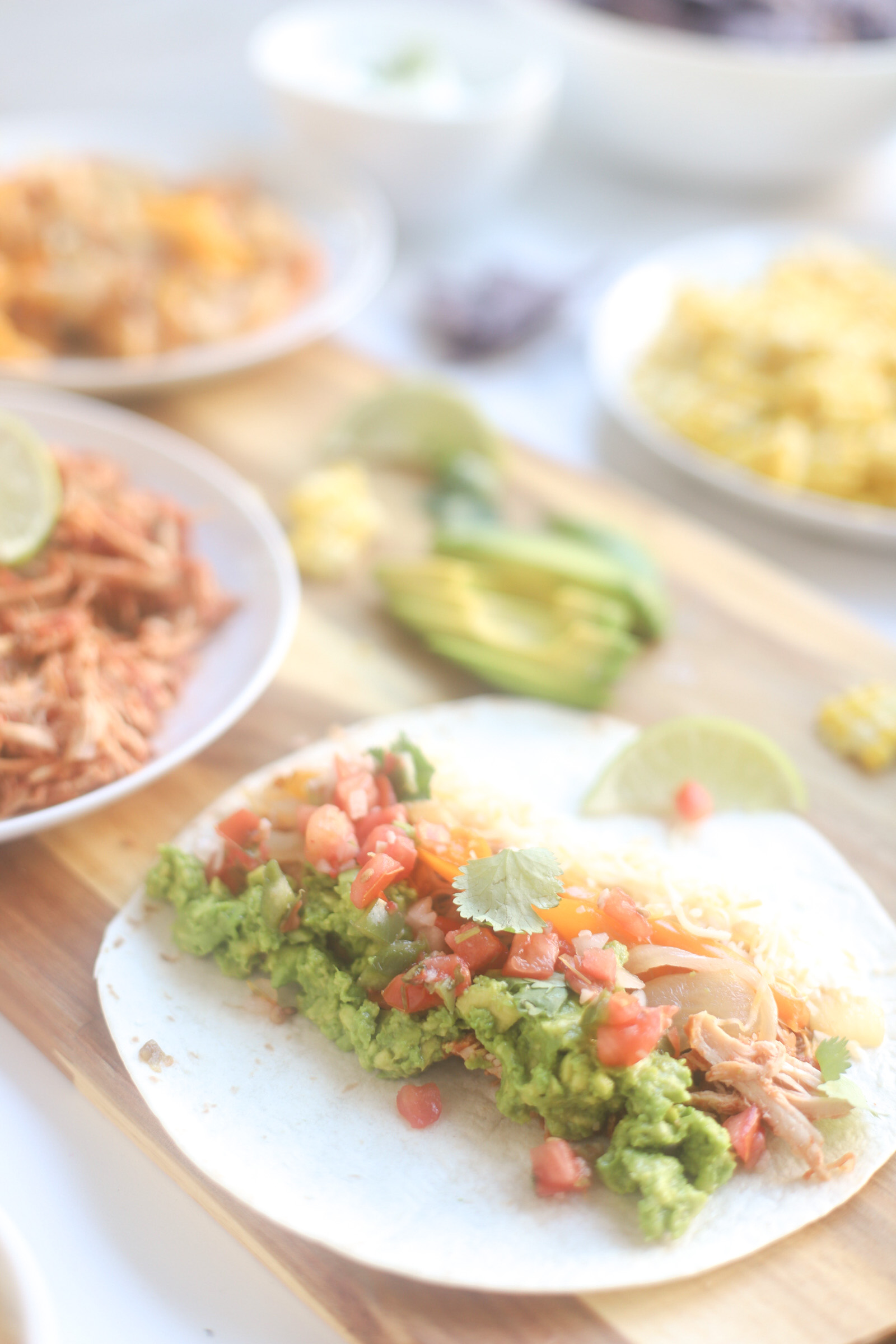 CROCKPOT CHICKEN TACO TOPPINGS
Avocado
Guacamole
Greek yogurt or sour cream
Pico de gallo
Shredded cheese
Shredded lettuce
Shredded cabbage
Sliced olives
Jalapeños
Roasted or steamed corn, cut off the cob
Roasted peppers
Roasted onion
Cilantro
Taco Bowls are a fun variation on classic tacos!
Sometimes we switch it up and instead of using tortillas to make tacos we make crockpot chicken taco bowls with lettuce or brown rice. All of it is delicious, simple, and a total crowd pleaser.
Now let's talk about the key ingredient: the unbelievably delicious, so soft it falls apart, kid-approved crockpot salsa chicken.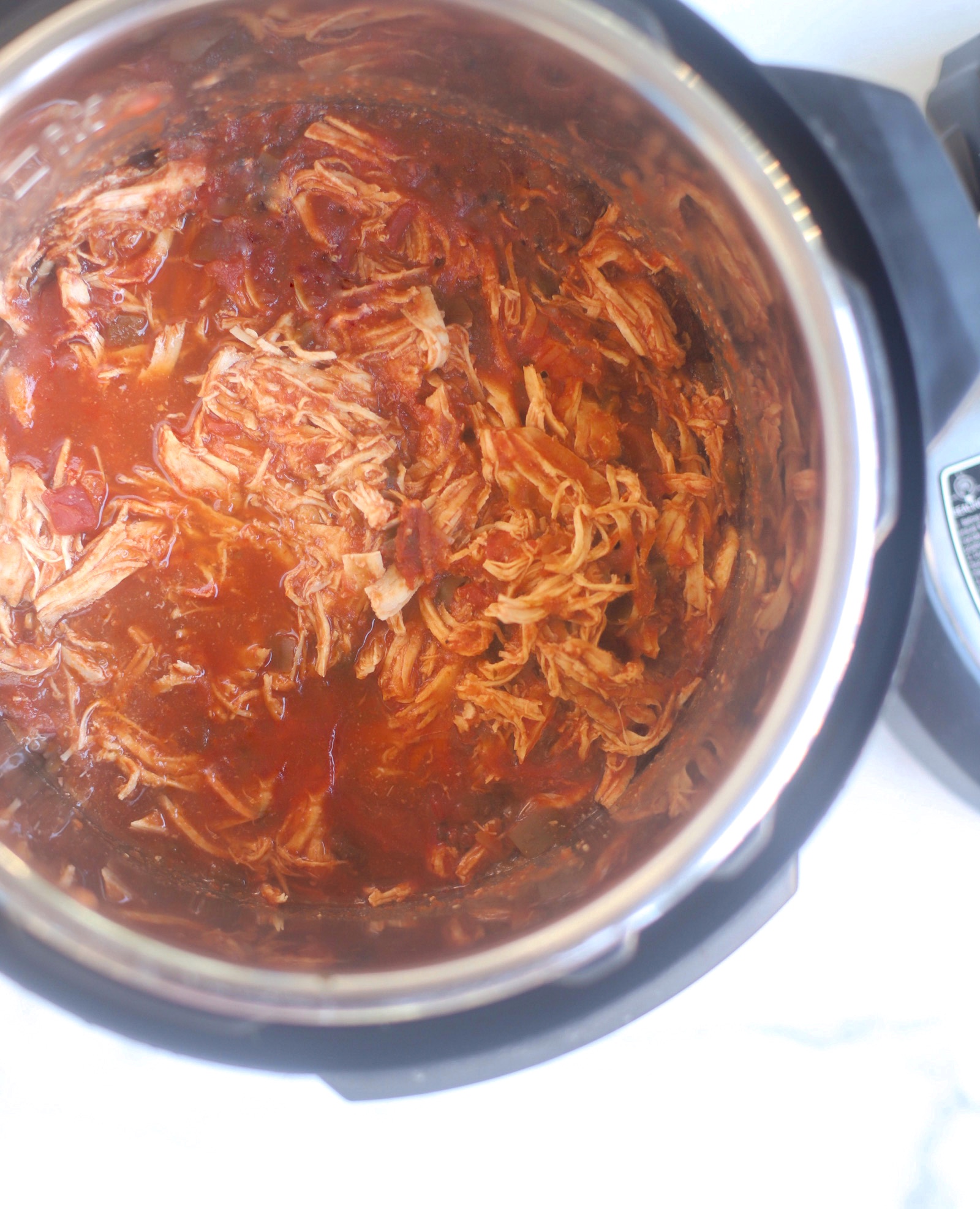 HOW DO YOU MAKE SLOW COOKER OR CROCKPOT CHICKEN TACOS?
This super simple recipe starts with boneless chicken breasts, which are then covered in a jar of salsa, plus a sprinkle of salt and garlic powder and taco seasoning if you like a little extra spice, all in the crockpot. (For our girls, we typically just use the jar of salsa, salt and garlic powder.) After that, the chicken just cooks until it's nice and tender. The final step is to shred the chicken – which will fall apart pretty easily with the help of two forks.
CROCKPOT CHICKEN FAJITAS
By the way, you can also add fresh sliced onions and sliced peppers to the raw chicken breast, salsa, and seasoning mix in your slow cooker to make crockpot chicken fajitas!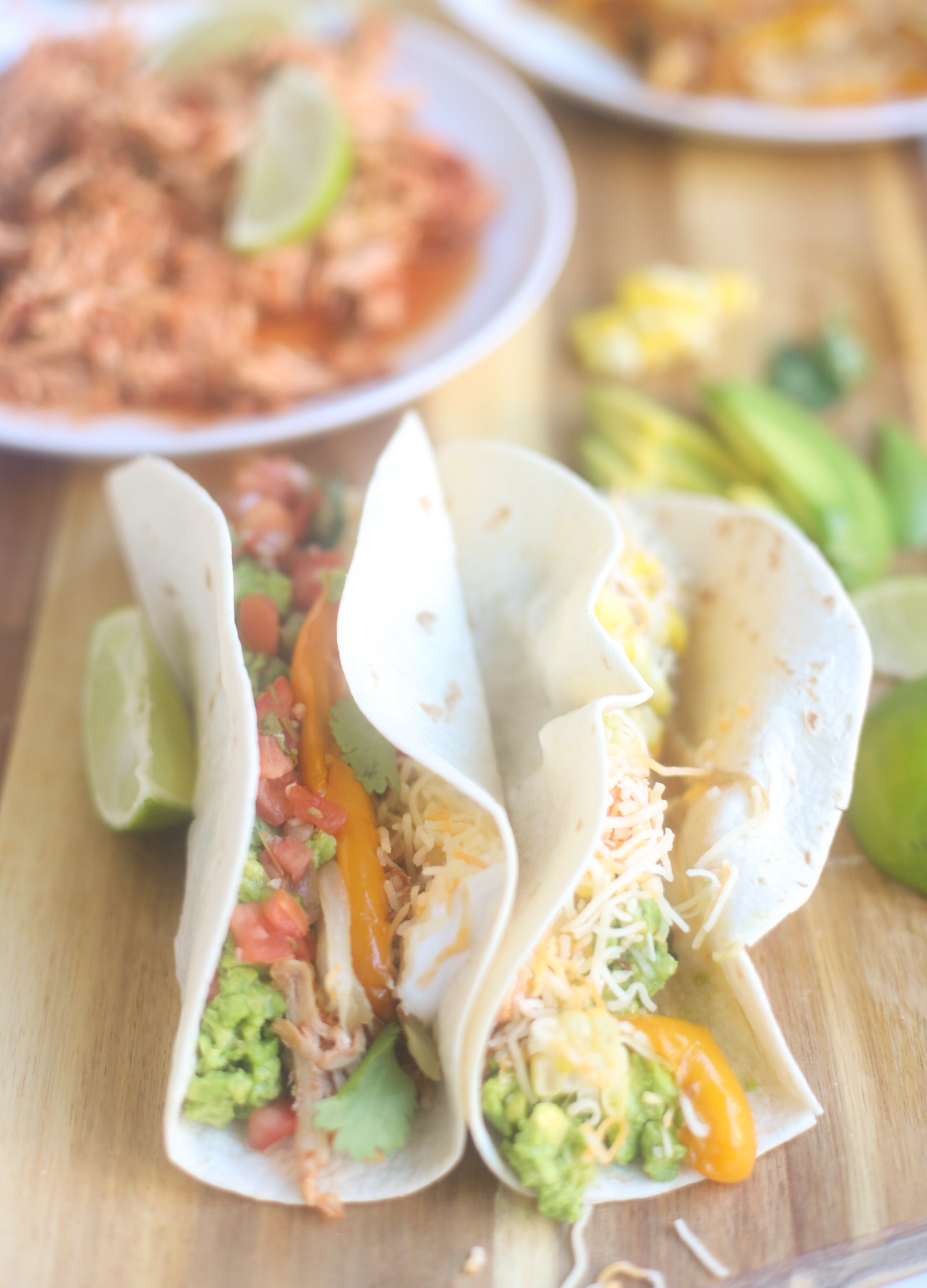 BUILD YOUR TACOS (OR FAJITAS)
After that, it's taco building time! Pile your chicken into warm tortillas and add your favorite toppings.
This crockpot salsa chicken can be used in so many Mexican dishes including burritos, nachos, enchiladas, and more! It really is so versatile.
CROCKPOT SALSA CHICKEN
Add this super easy crockpot salsa chicken recipe to your weeknight dinner routine. Perfect in tacos, fajitas, enchiladas, burritos, nachos, and more!
Ingredients
– 2-3 boneless chicken breasts
– 1 jar of salsa, we like O Organics Organic Mild Salsa
– salt and garlic powder to taste
– taco seasoning (optional)
Instructions
Place the raw chicken breasts into the bowl of your crockpot or slow cooker. Top with salsa and a generous pinch of salt then a little garlic powder.
Set the crockpot on to slow cook on regular heat for 5 hours or high heat for 3 hours.
Once the chicken is cooked, remove the chicken breasts and shred them with two forks on a separate plate. The chicken will be very soft and will also fall apart easily.
Put the shredded chicken back in the salsa in the crockpot, stir, and cover for another 20 or so minutes to allow the shredded chicken to soak up all of that extra salsa sauce. Serve And enjoy!

What about you? What easy lunch and dinner recipes does your family love? I'd love to hear what your favorite simple meals are! I'm always looking for new ideas!
Love these crockpot chicken tacos? Head to our recipe page to check out what else we're dreaming up in the kitchen!