The recipe for these 10-minute peach dumplings is one of those throw it together in five-minutes-or-less and have dessert ready to go by the end of dinner kind of desserts. It's so simple, you've probably already got all of the ingredients in your very own kitchen. The secret: those crescent rolls* you buy in a tube in the refrigerated section of your grocery store! They can also be made vegan, with a few simple tweaks. Oh, and they've got a top secret ingredient you'd probably never expect too. But you'll just have to read on to get the details. 😉
*FUN FACT: Did you know that Pillsbury Crescent Rolls are actually vegan? How great is that!?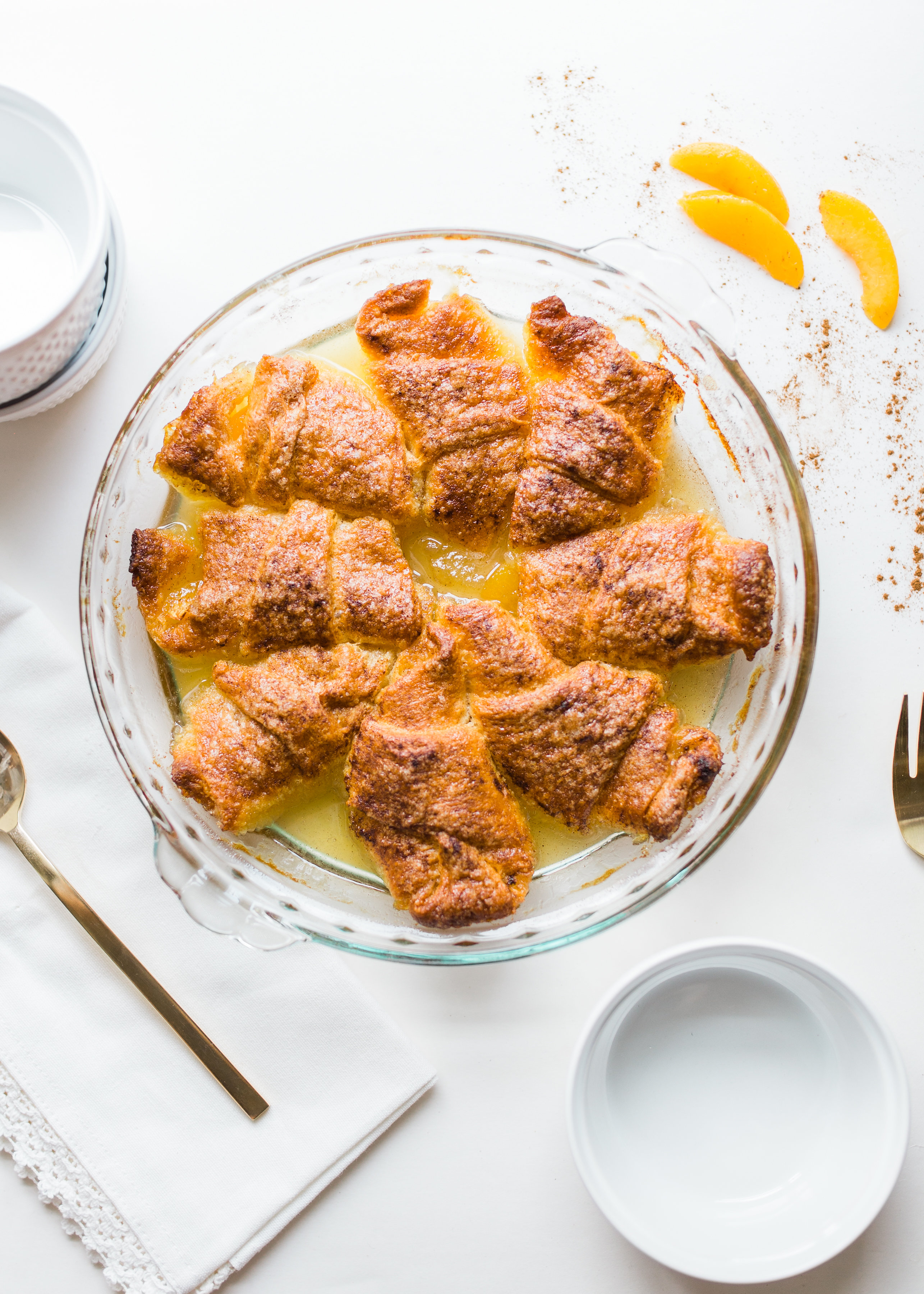 Oh, and let's not forget the versatility of this amazing dessert: you can easily substitute the peaches for apple slices – which we plan to do often in the fall. Dumplings are dumplings. Sugary, delicious, and amazing filled with just about any fruit. Fresh or frozen fruit works SO well here too.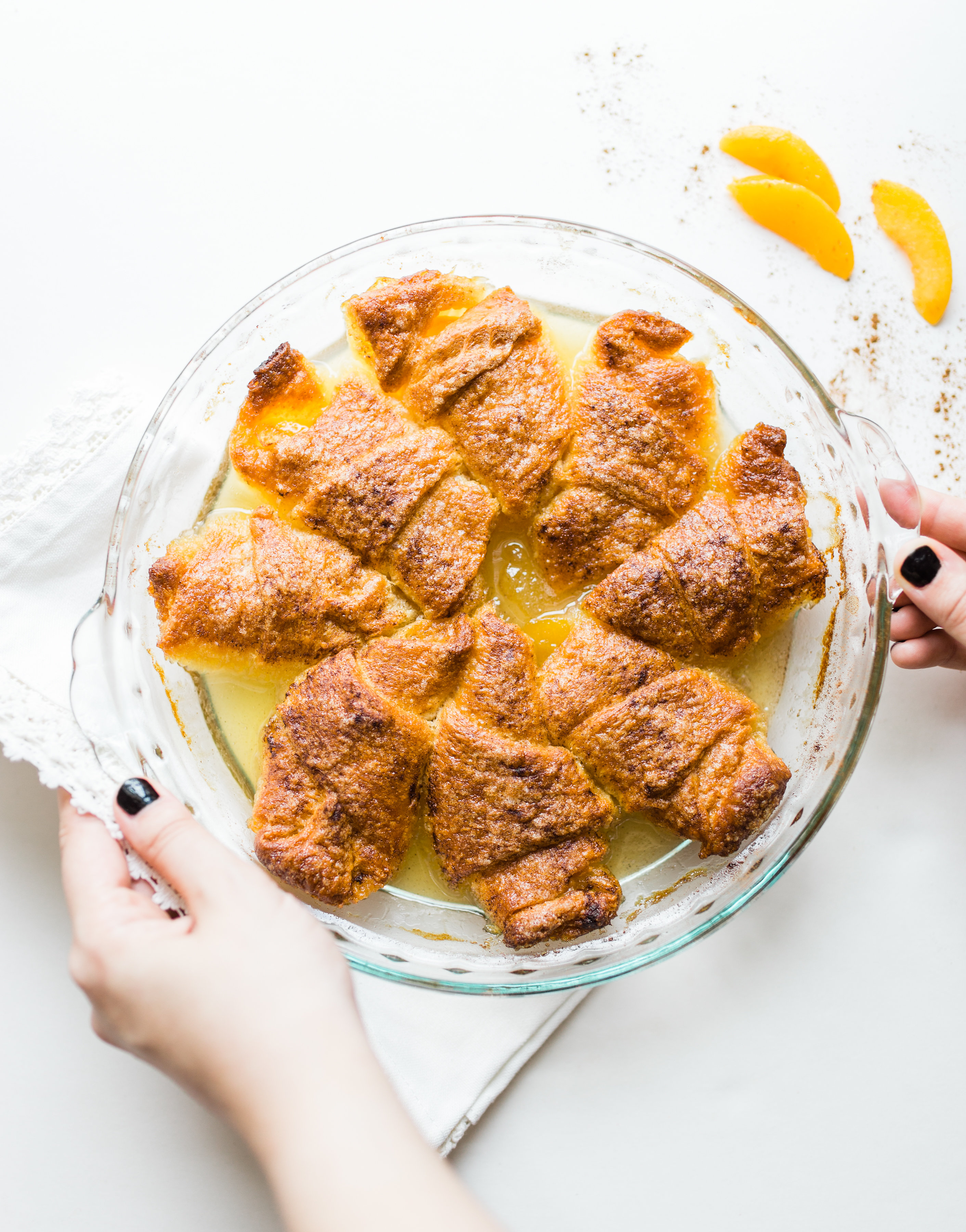 We even made a little video to show you just how easy these peach dumplings are to make:
You know you wanna try these …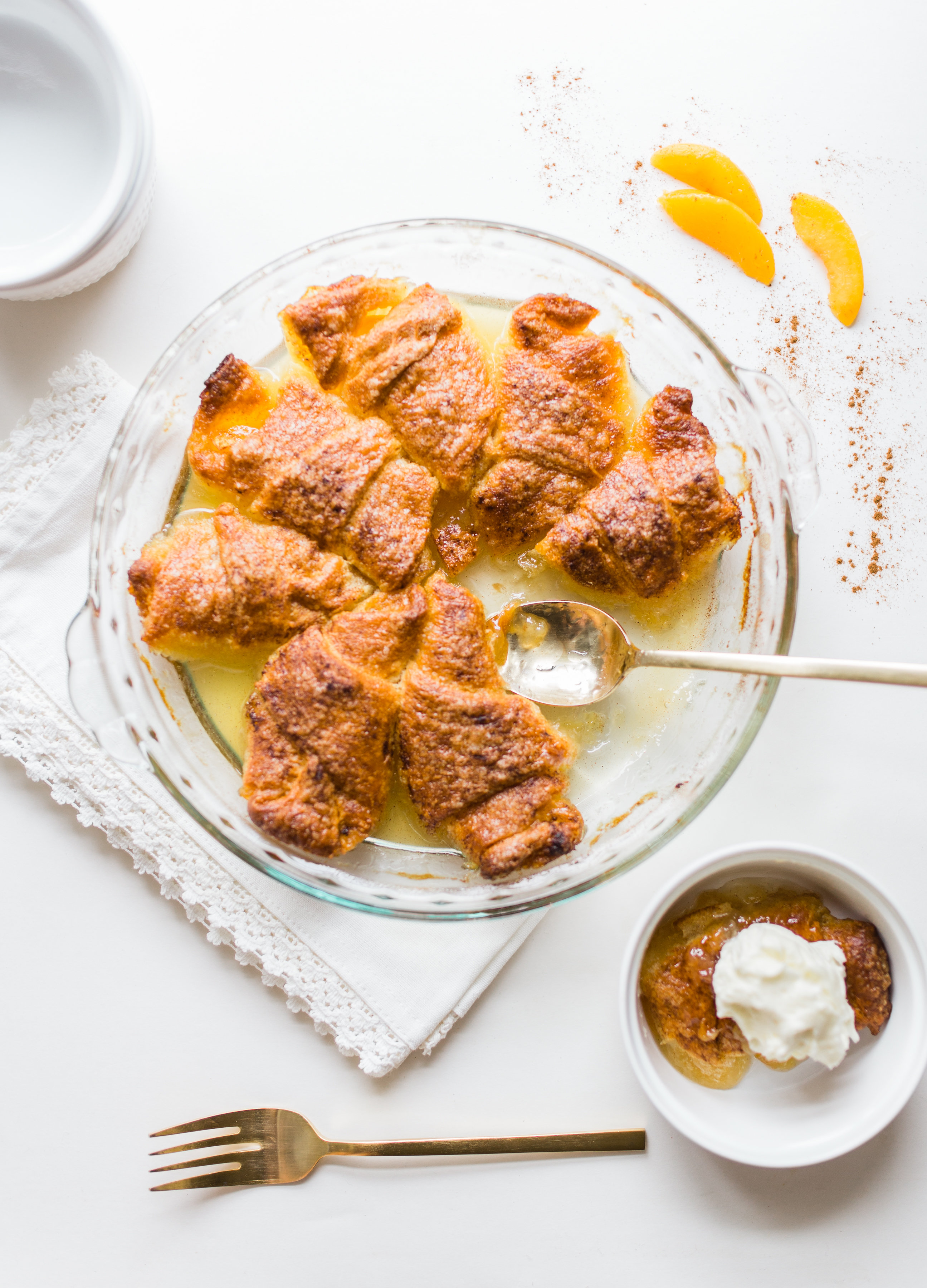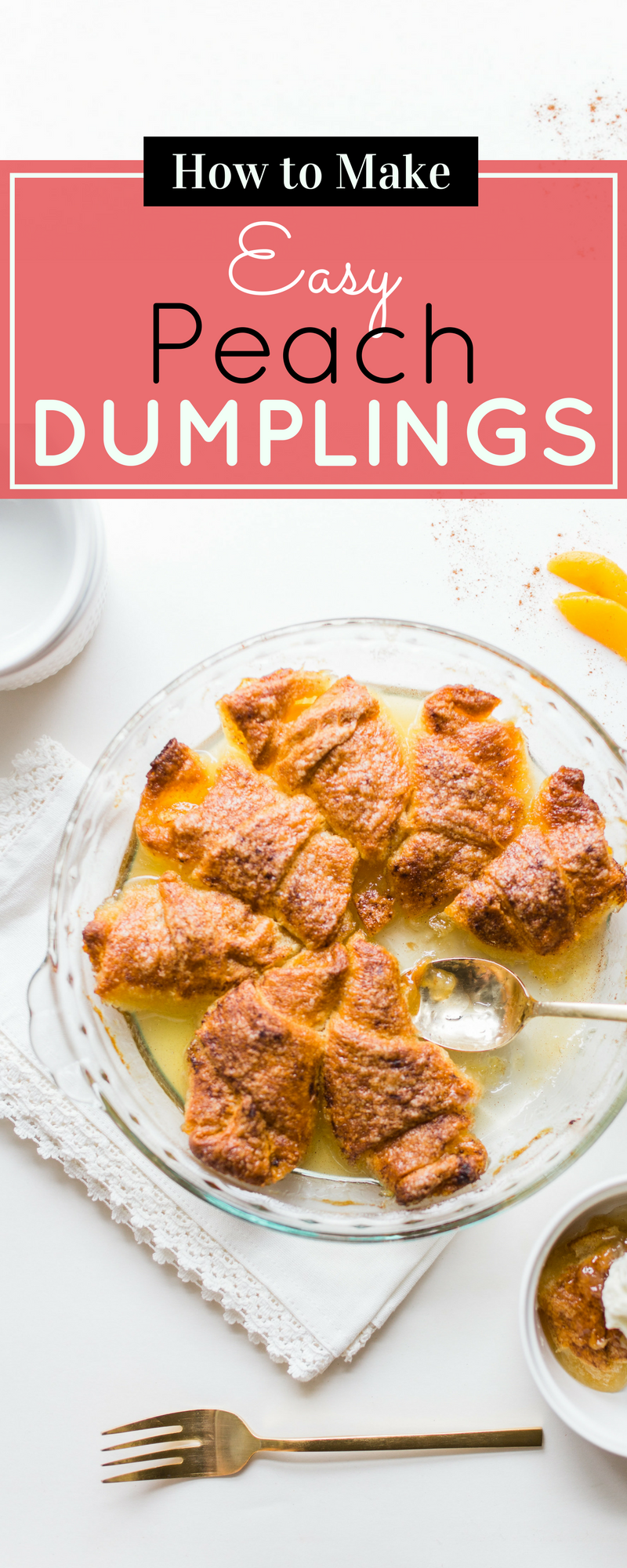 Yield:

16 small dumplings
10-Minute Peach Dumplings (With an Easy Vegan Option!)
These easy 10-minute dumplings are sure to become one of your new favorite desserts. (And we'll show you how to make them vegan too!) Perfect for making in a pinch!
Ingredients
2 cans crescent rolls*
16 whole frozen peach slices (or about 2 whole peaches, peeled and sliced)
1-1/2 sticks (3/4 cup) butter OR vegan butter (We love Earth Balance!)
1-1/4 cup sugar
2 teaspoons vanilla extract
ground cinnamon, for sprinkling
1 can Sprite, 7-Up, Or Mountain Dew
extra butter (or vegan butter), for the pan
Instructions
Butter a 9 x 13 inch baking dish with vegan butter. Roll one to two peach slices in one pre-portioned crescent roll. Place in the pan.
Melt butter, then add sugar and gently stir. Add vanilla, stir gently, then pour the entire mixture over the peach-filled rolls in the pan. Pour about 3/4 of the can of Sprite around the edges and in the middle of the pan. Sprinkle with cinnamon.
Bake at 350 degrees for 40 minutes. Remove from the oven and allow to sit 10 minutes before serving.
When serving, be sure to scoop up some of the extra sweet sauce that's pooled at the bottom and pour it over the top of each dessert. You can also top with whipped cream, vegan cool whip, or ice cream, because, why not!?
Notes
*If you want to keep this recipe vegan, use vegan butter and Pillsbury Crescent Rolls. Pillsbury Crescent Rolls are actually vegan!
Recipe adapted via The Pioneer Woman
So simple and delicious!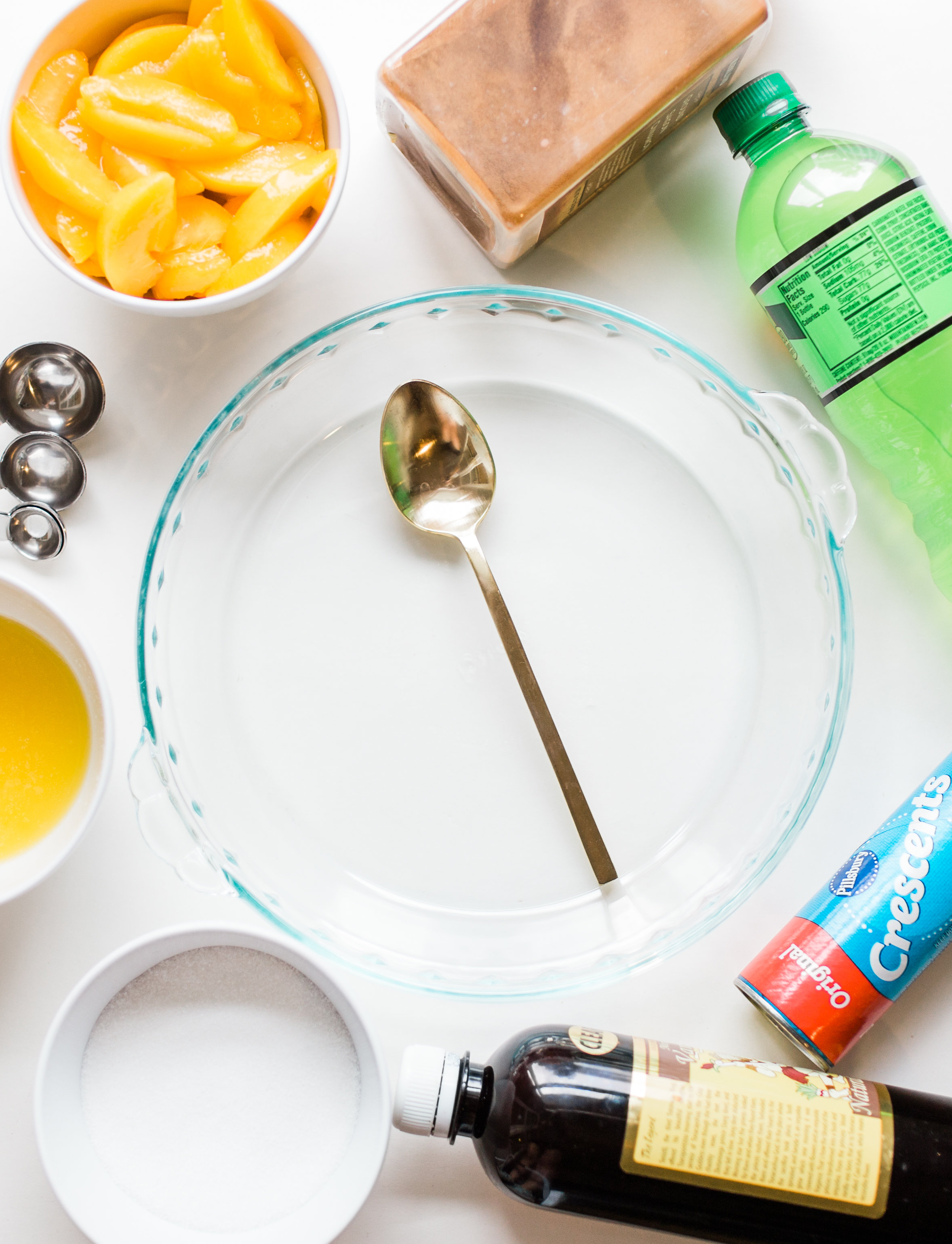 Note: This recipe is made to serve about 8, but since we're a small bunch, I tend to cut this recipe in half, using just one tube of crescent rolls, making 8 small dumplings, rather than 16 (what two cans of crescent rolls would make).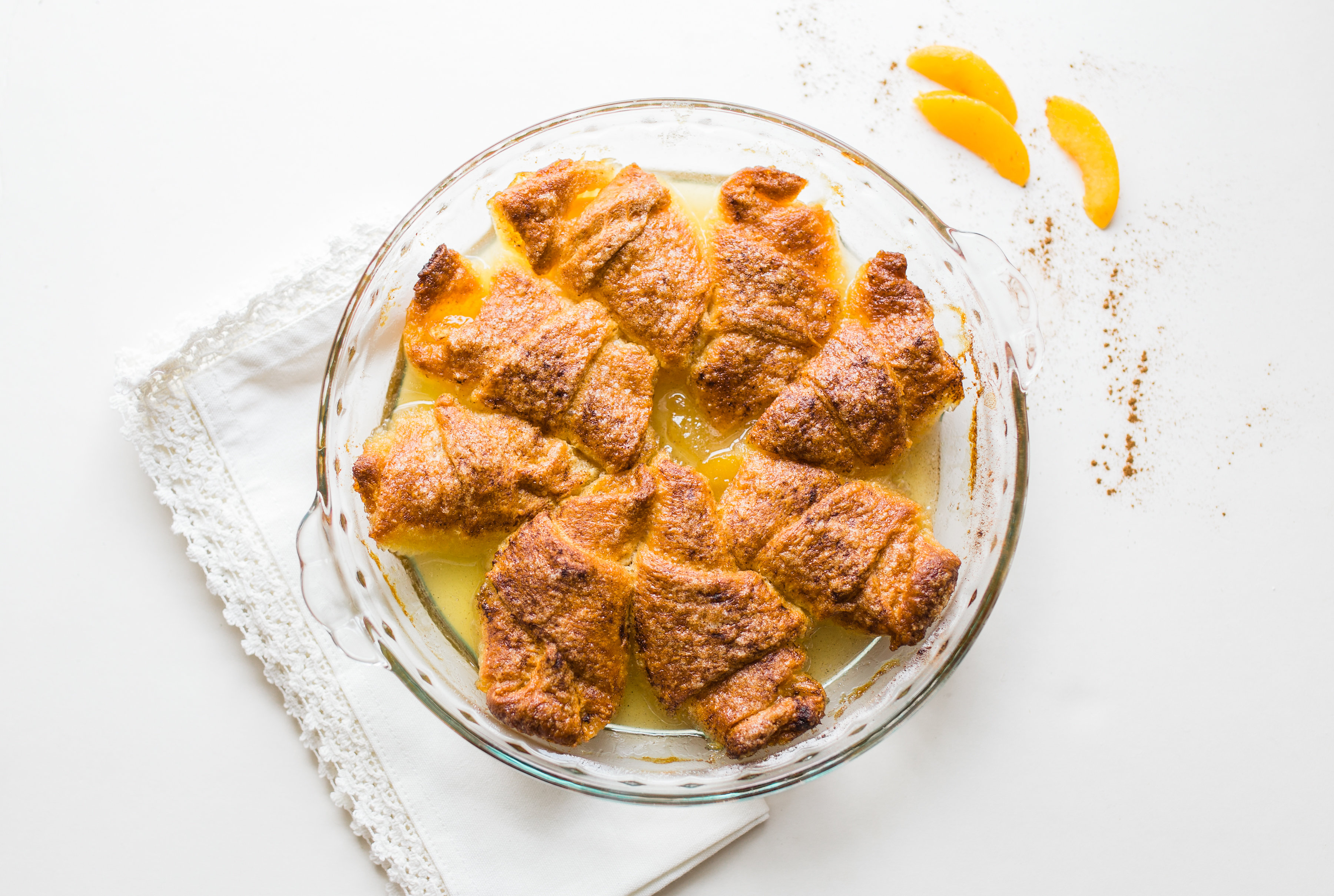 How good does that look?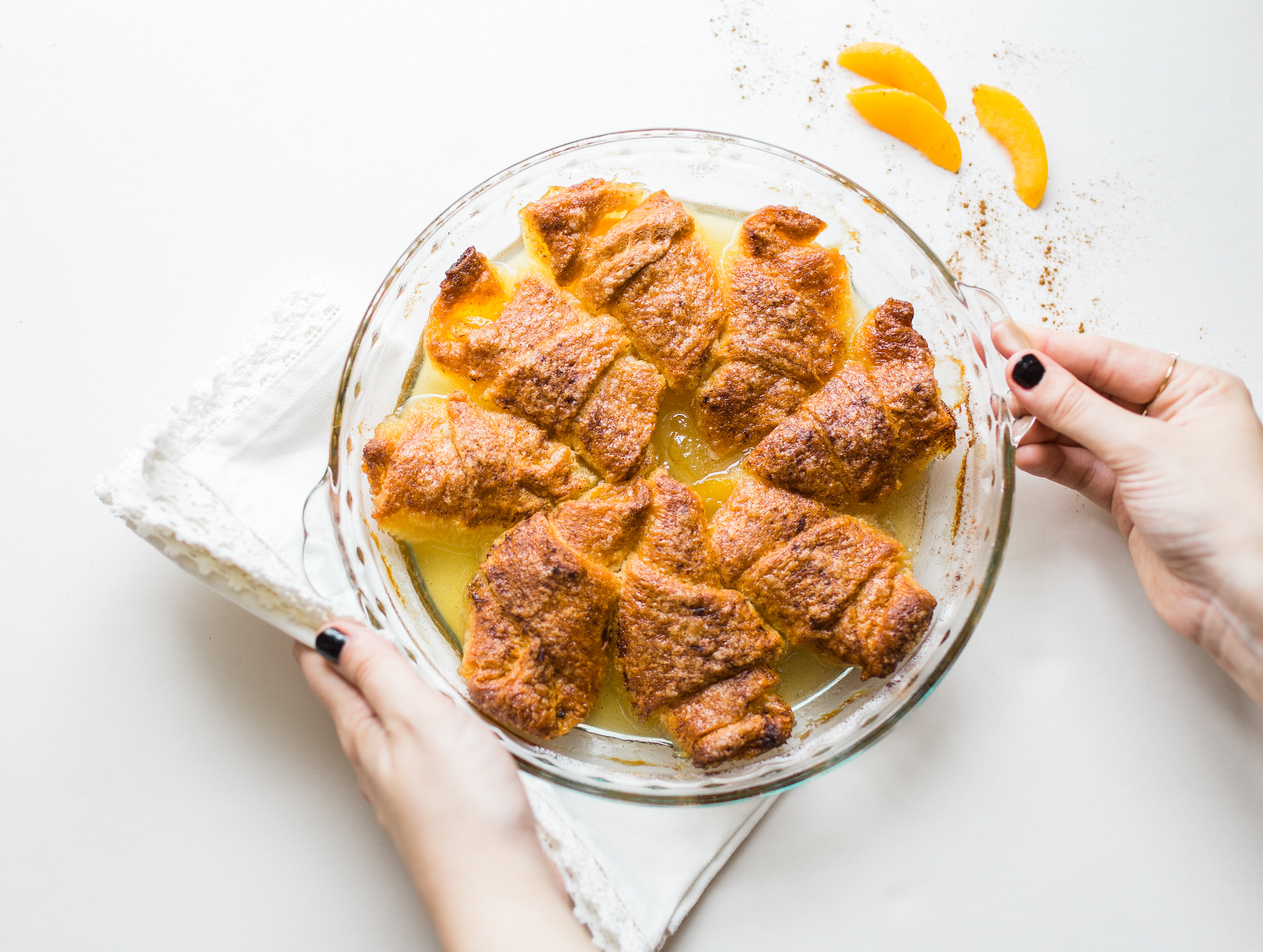 And definitely serve these beauties warm. The peach dumplings are SO good in a bowl topped with ice cream. (Dairy-free for us!)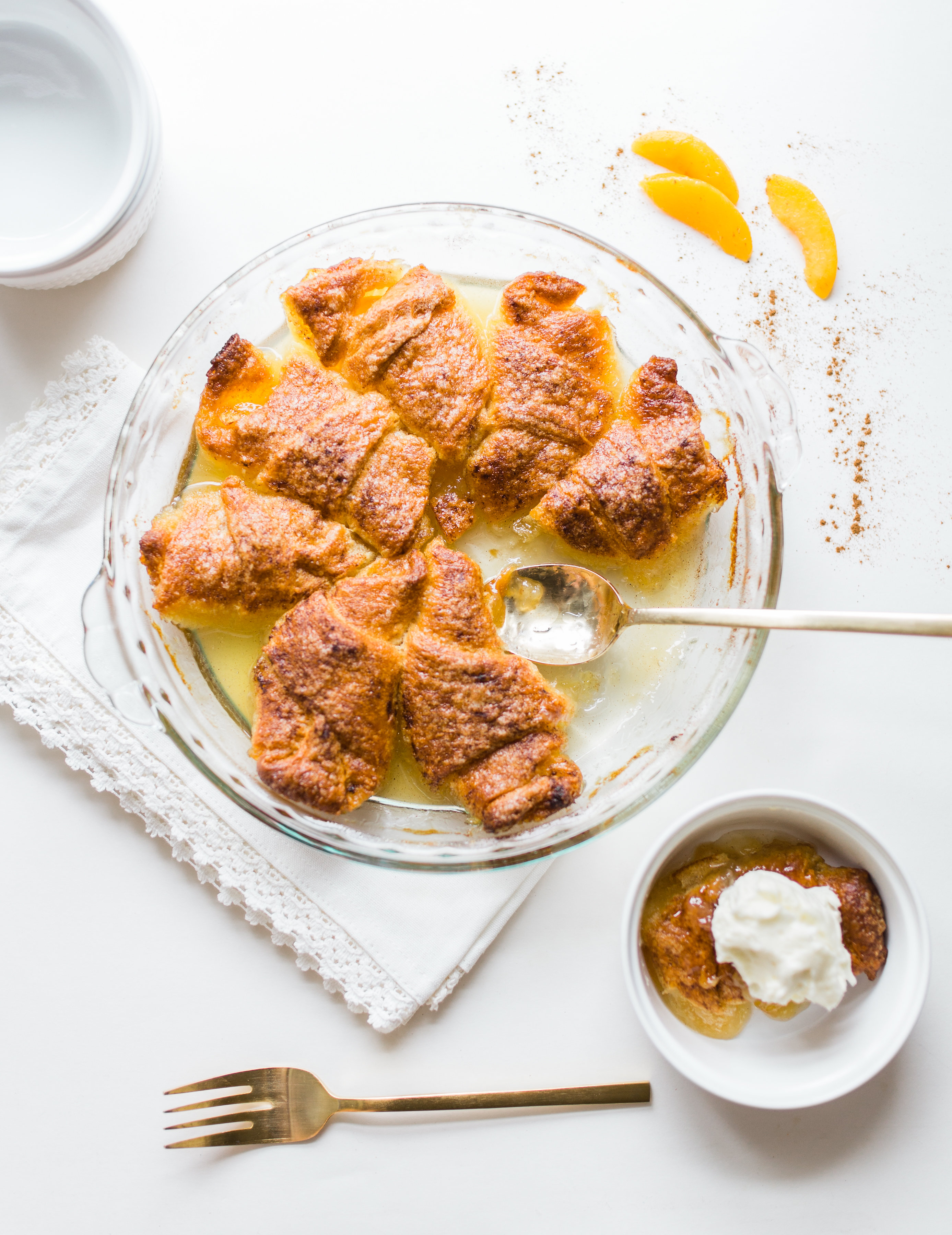 Happy dumpling making!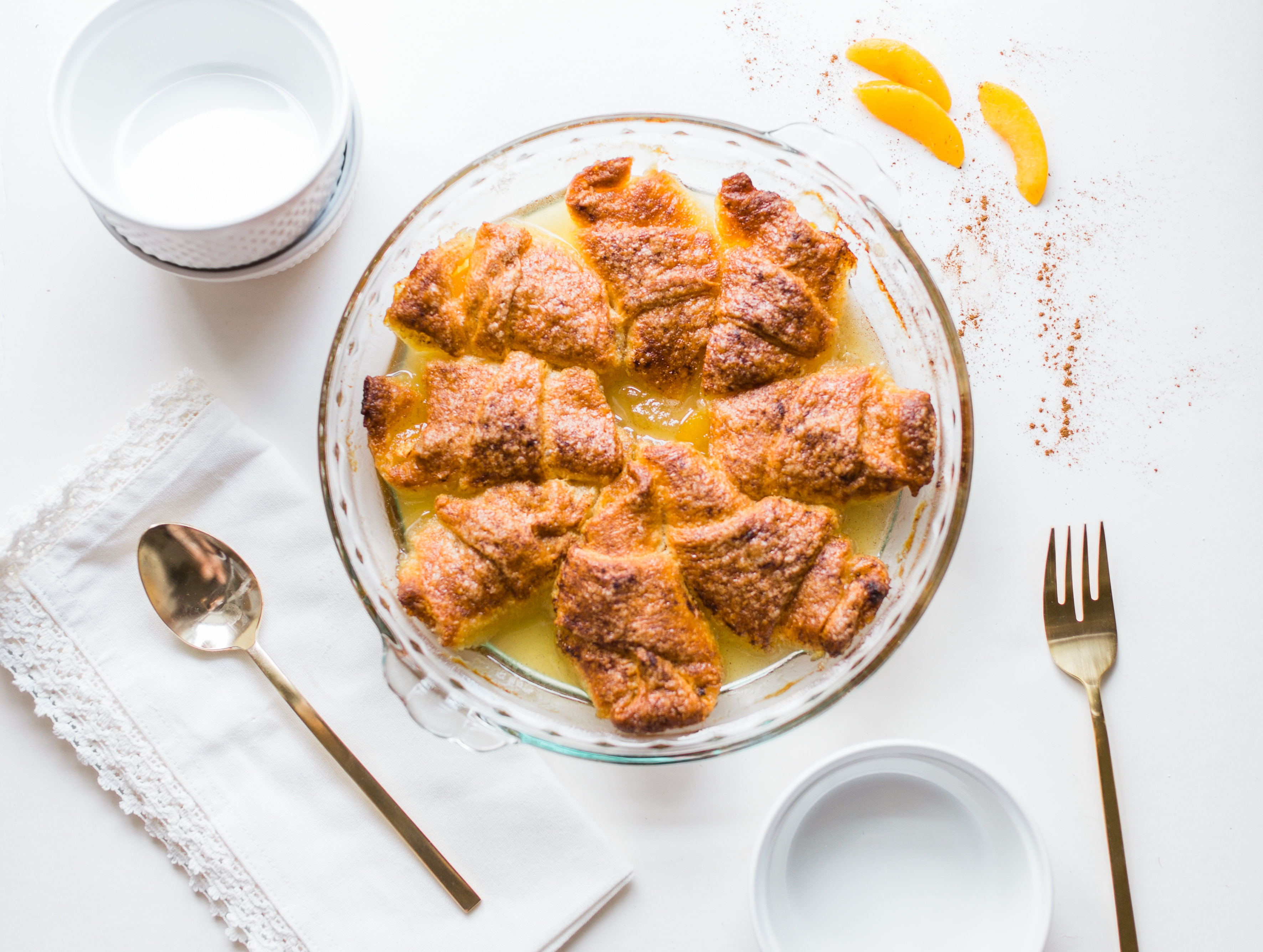 If you make your own peach dumplings, or really, any version of these dumplings, be sure to tag me on social media (@glitterinclexi) so I can live vicariously through all of your yummy no-fuss desserts!
Photography by Annie Watts Photography for Glitter, Inc.
This post contains affiliate links, which means that if you click on one of the product links, I'll receive a small commission. Thank you so much for clicking through and helping to support this little blog business of mine! Read more about our site, privacy, and disclosure policies here.