This post has been sponsored by National Association of REALTORS®. All thoughts and opinions are my own. Thank you so much for supporting the sponsors that help support this little blog of mine.
When hubby and I decided we would sell our very first home here in Raleigh, the first call we made was to a Realtor®, who we had originally found on Realtor.com. Our Realtor® is a firecracker, and the kind of Realtor® who knows the Triangle market like the back of her hand. We had agreed before calling our Realtor® that if she felt selling after only a year of living in our current house was a bad idea, we just wouldn't do it. Because the market here is so hot, she advised us that we should have no trouble selling. With her help, and a bit of research on just how to sell a house, we had three solid offers within 24-hours of listing our house. Looking back, although it was bittersweet to let such a beautiful house go, hubby and I both felt like the end-result was totally worth it, and making our way over to Durham (and so much closer to his job) is the right decision for our little family.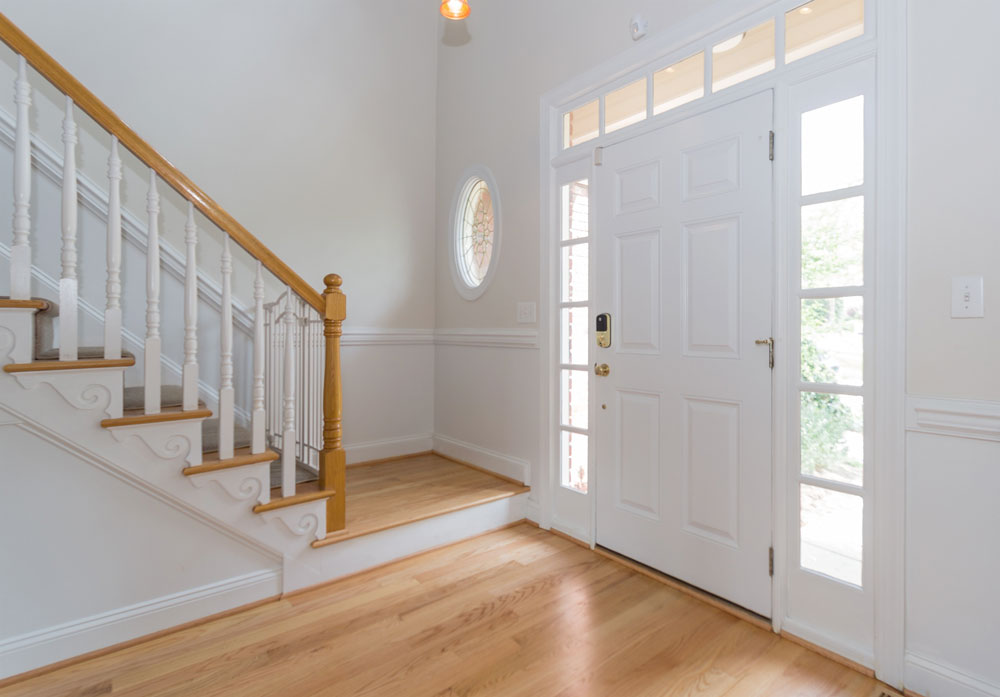 When selling a home, a few important things to know are:
Never underestimate the power of a Realtor®. By the way, A Realtor® is a member of The National Association of REALTORS®. I was amazed at the competitive advantage having a Realtor® gave us. Listing our home in all of the right places, with the right signage, advertising, and know-how, made the whole process so much more manageable. Maybe it's because of our background – hubby is a doctor, and I'm a lawyer – but letting a professional do what she was great at, rather than trying to tackle such a monumental project on our own, was paramount for us. Our Realtor® priced our house above what I ever thought we could ask for, and we actually got over that asking price. Realtors® know the market, know where they can get leverage, know when to push, and where to pull back. The beautiful photos our Realtor®'s professional photographer took, the sleek website and colorful pamphlets she created, those things made our property "sexy" in an already busy market. Once we had accepted an offer, things were just beginning. I suspect she sent at least a hundred e-mails, texts, and phone calls on our behalf. I'm thankful every day that we had her to field all of the questions, arrange all of the inspections and repairs, the contractors and lawyers, and guide us as to what we should and shouldn't do every step of the way. We trusted her advice on selling our home, and the next time we buy, we'll trust her through that process as well. You can find a Realtor® at realtor.com/GetRealtor.
Do Your research. Look at other homes in your area that are selling and mimic what they're doing. A bright, clean home, pictured in beautiful photographs, goes a long way.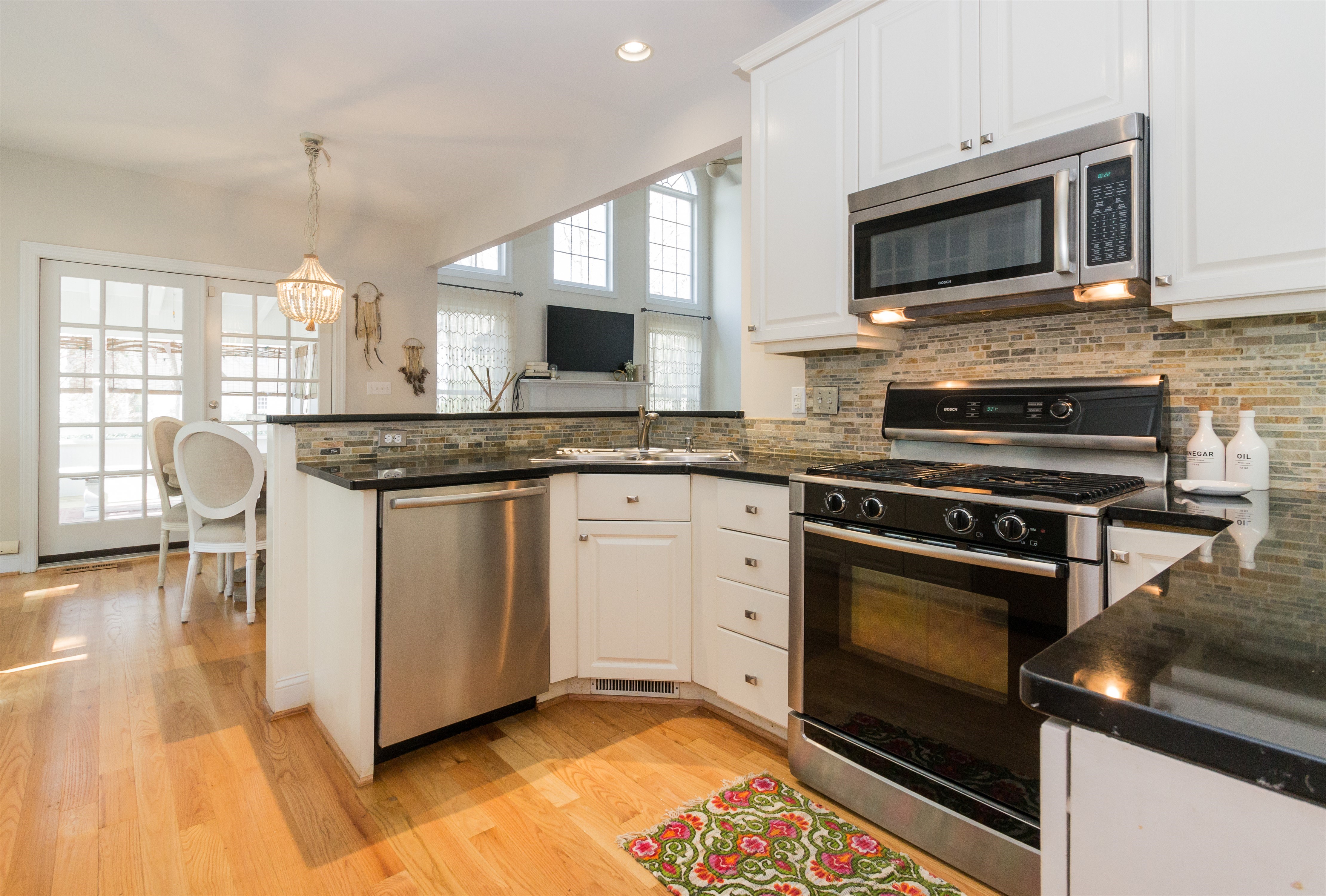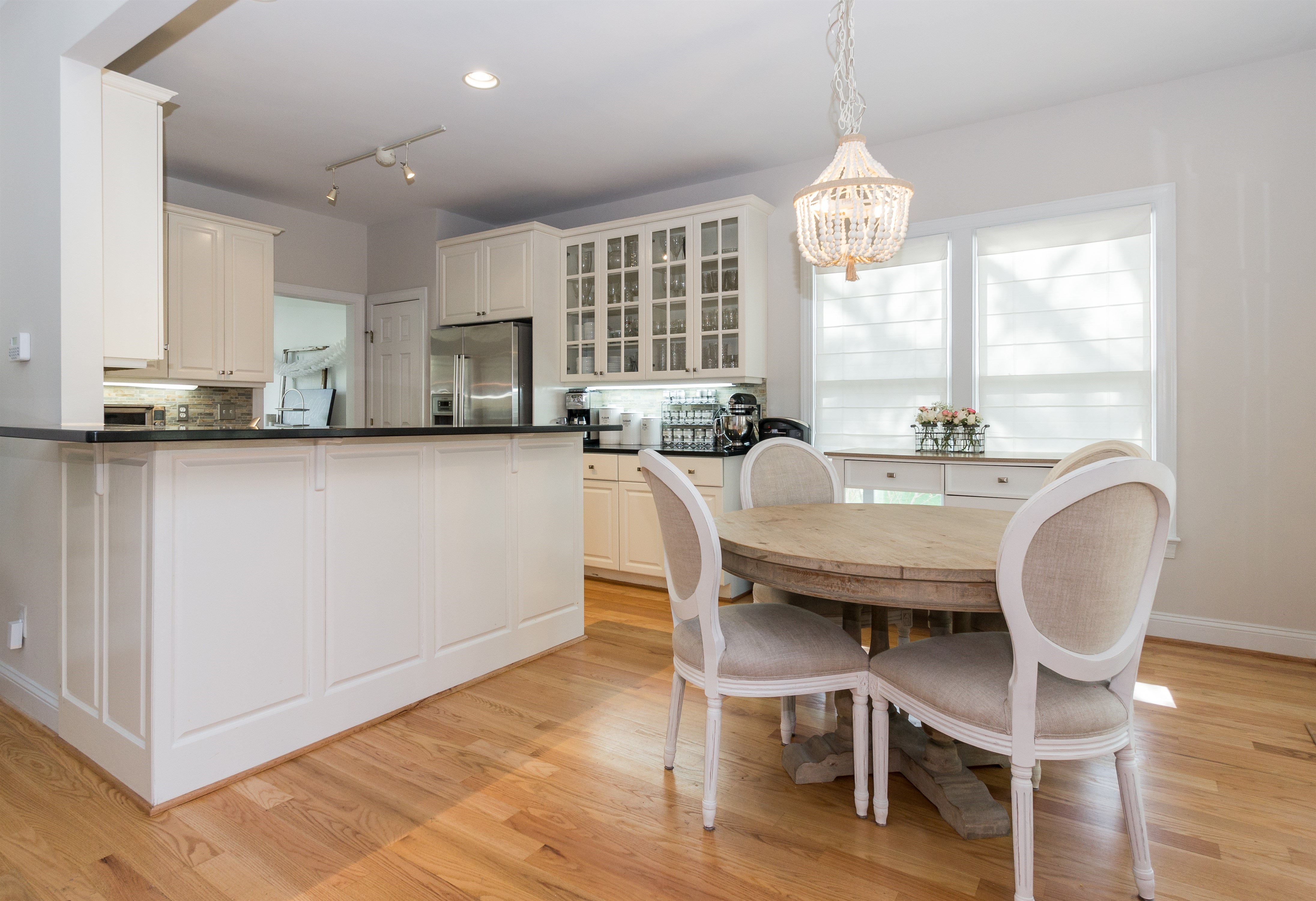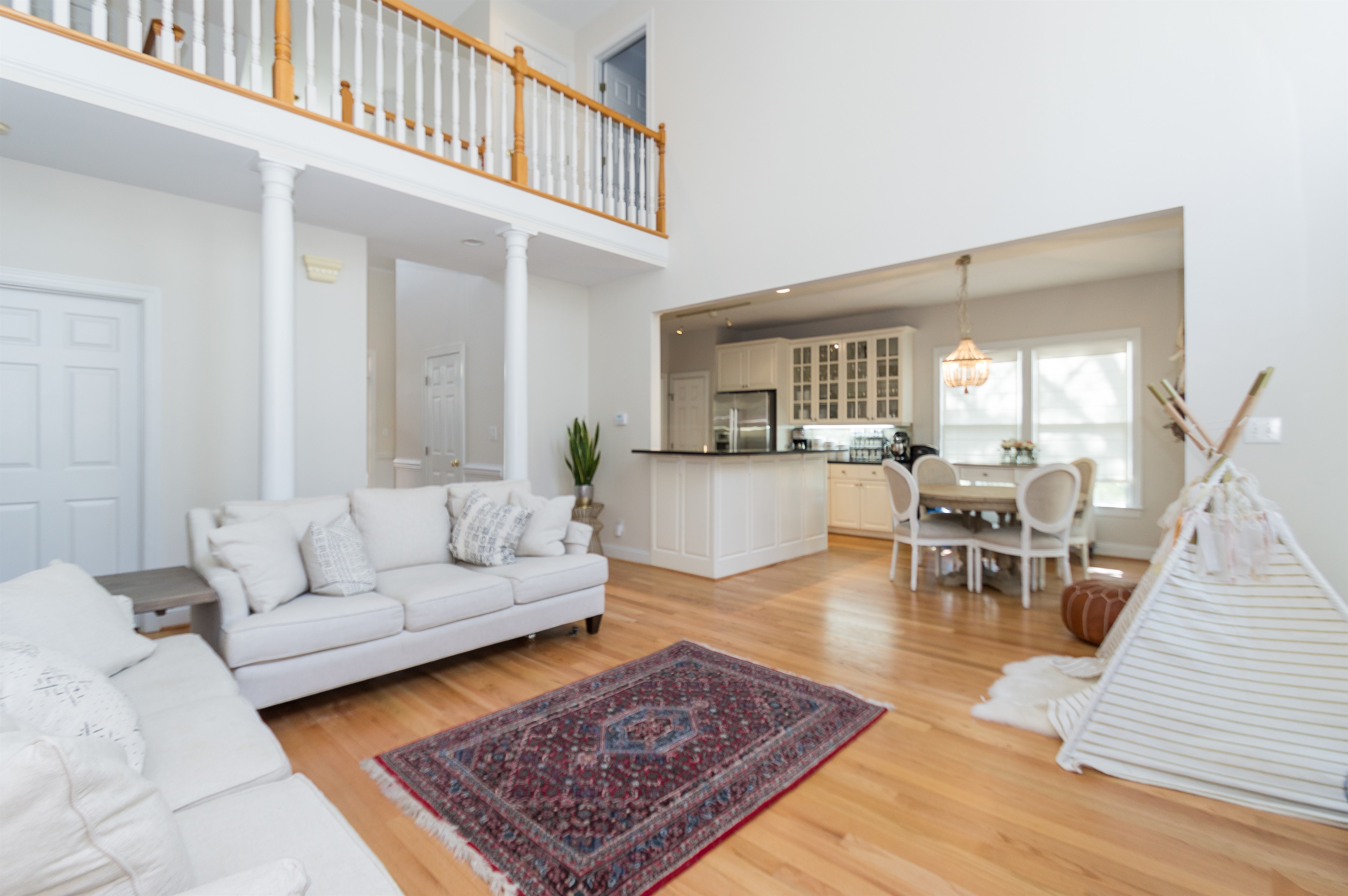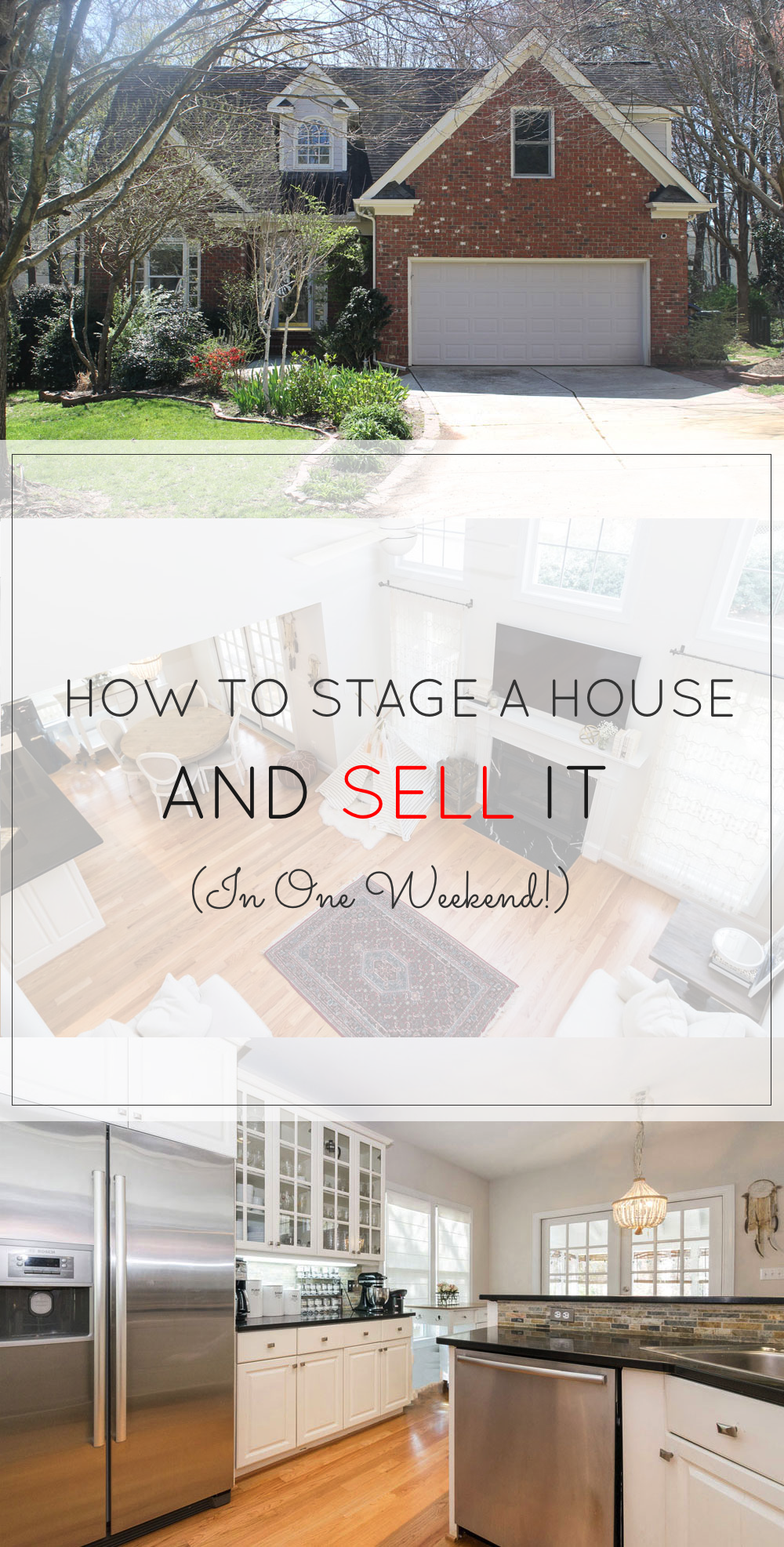 Stage your home. I can't stress this one enough. A Realtor® will have contacts who are professional stagers, stylists, and photographers. Take advantage of their connections. We did our staging on our own, but we spent a lot of time researching what would pop and sell, and I have experience in design. Here's how to stage your home to SELL it:
Start with curb appeal. Have your walls and windows cleaned. Set out attractive planters, plant flowers in the Spring, re-paint your mailbox, have clear, easy-to-read house numbers, keep your porch lights on for potential buyers driving by at night, etc.
Clean your house. Letting the professionals come in and really clean all the surfaces until they sparkle makes a huge difference.
Clear away all of the clutter; and I mean ALL of it. We actually boxed all of our loose items and put them along one wall of the garage. I've been parking on our driveway, rather than in our garage, for the past month, so that we could use our garage for storage. Clean and clear surfaces, counters, table tops, floors, cupboards and closets, so that every space looks more spacious in the eyes of a potential buyer. Ridding our kitchen counters of all of the stuff, leaving just a few cute jars, our coffee pot, and mixer, was a struggle but it really opened up the kitchen. Closets are another big ticket item; remove as much as you can from closets so that they appear larger to a potential buyer. The best part of boxing up the clutter: you're one step closer in the packing process.
Box up the toys if you have kids. We bought two big pink Rubbermaid bins to put all of Scarlett's loose toys away and stacked them in the bonus room. It's okay to have toys – kids do live there – but try to keep them as organized as possible.
Same goes for pets. Put away pet toys, pet beds, food bowls, etc. Though you may be a pet lover, not everyone is. Try to hide signs of pets where you can.
Try your best not to have a "junk" room. Our bonus room has sadly become the land of the lost, where we store things we're not sure what to do with – baby toys Scarlett no longer uses, gifts, yearbooks, DIY projects I have yet to get around to, the list goes on and on. It's important that each room in your house has a clearly defined purpose, i.e., guest room, master bedroom, playroom, office, so that your buyers can visualize a use for each room in the home.
Spend time cleaning the bathrooms and ridding them of clutter. Put the tooth brushes and soap bars in drawers, hang only one or two of your best towels, be sure the garbage pail is empty, put a small flower arrangement on the counter. Basically, your bathrooms should look like a hotel bathroom.
Arrange furniture in a way that makes spaces feel open. Try to "float" furniture away from walls and keep spaces between things like end tables, a coffee table, and sofas. If you have to pull out a chair or two and store them in a garage or attic, do that.
Lighting is key. Buy new light bulbs so that you can increase the wattage in your lamps and fixtures. Great lighting really does add so much to a space.
Don't ignore awkward corners and nooks. Show how they can be used. For instance, normally we keep a desk and chair in the living room for hubby to do work at night, but for our house showing, we moved the desk and chair in this little bonus space we have upstairs. It actually made a perfect office and we were kicking ourselves for not utilizing it all along. We set a cute lamp on top of the desk, and voilà, one functional office space.
Keep your color palette neutral. That includes artwork, throw pillows and blankets, and decorative items. If your sofa is lime green, of course you can leave it, but try to pull out jarring pops of color that may not be everyone's taste. The idea is that you want your potential buyers to walk into a room and be able to visualize how they can make it their own. You want them to feel they can fit right in.
On days that you plan to show the house, make sure everything smells good. It may sound silly, but smell plays a big factor in someone falling for a place. Set out room diffusers, clean everything with a fragrant house-cleaner, try not to eat Indian takeout the night before you plan on showing your house, take out all trash before you leave, etc.
Keep your personal style to a minimum. Just because you love it, doesn't mean everyone else will. Basically, I packed up all of my glitter-covered … well … everything.
Add "lived-in" touches. I put flowers in vases on countertops throughout the home and hung clean, folded towels on towel racks. A bowl of lemons or apples is also a nice touch in the kitchen or living room. Style dining room tables and fireplace mantles with a few simple decorative elements. You can even add subtle nods to the season: think spring and summer blooms to add a fragrant floral touch, fall foliage in autumn, and holly branches and berries in winter. It gives the house a feeling of welcome and warmth.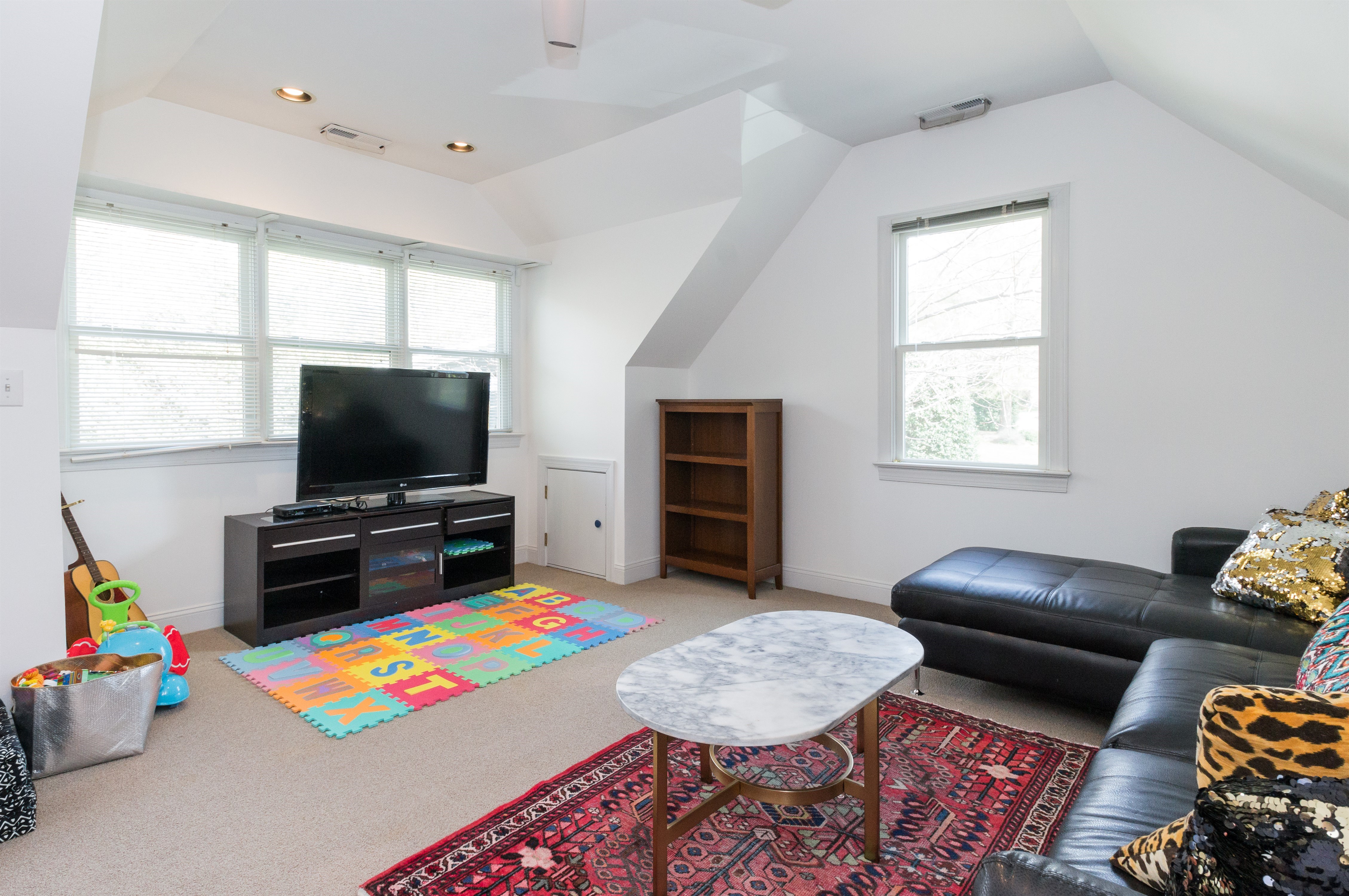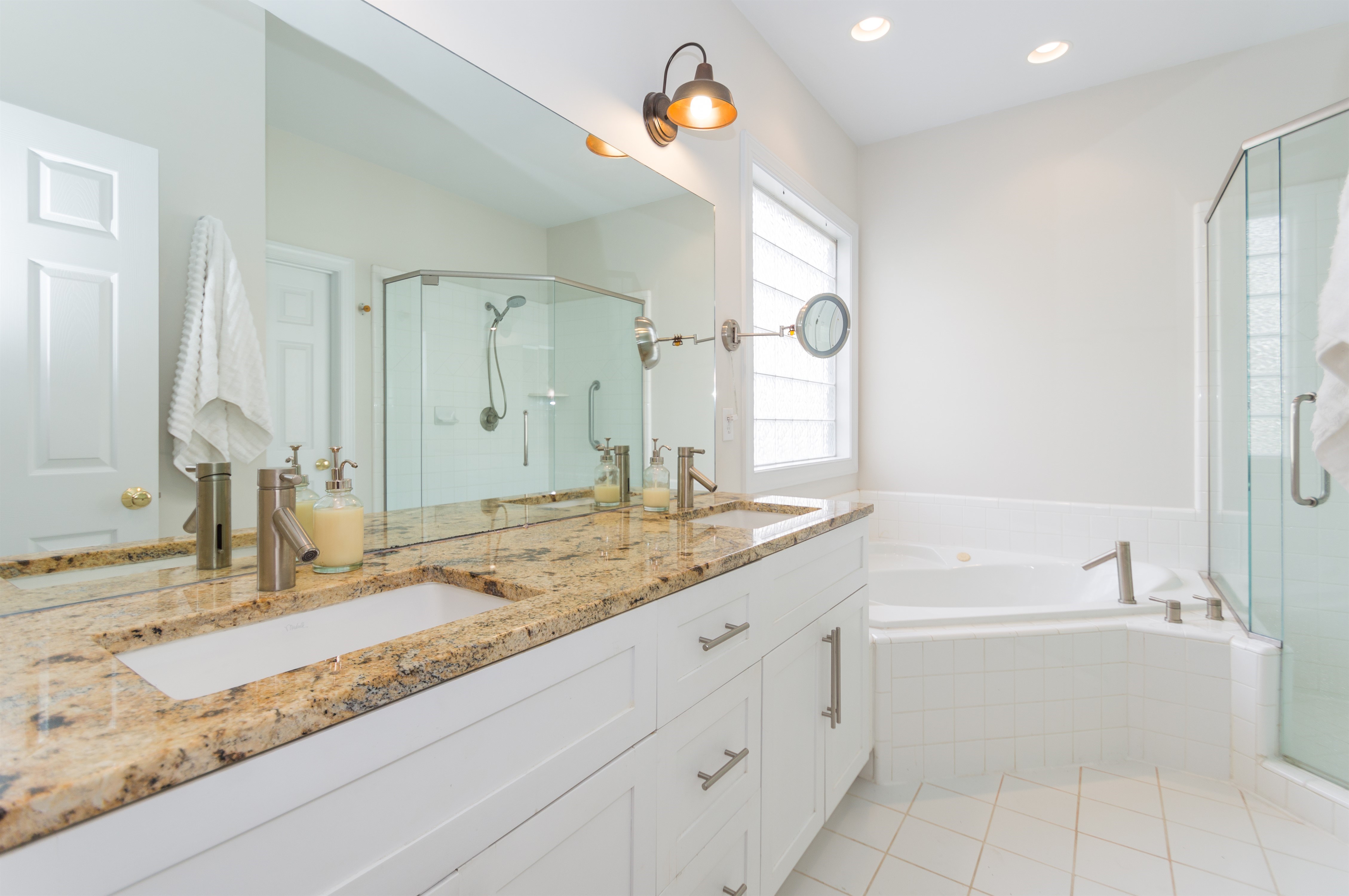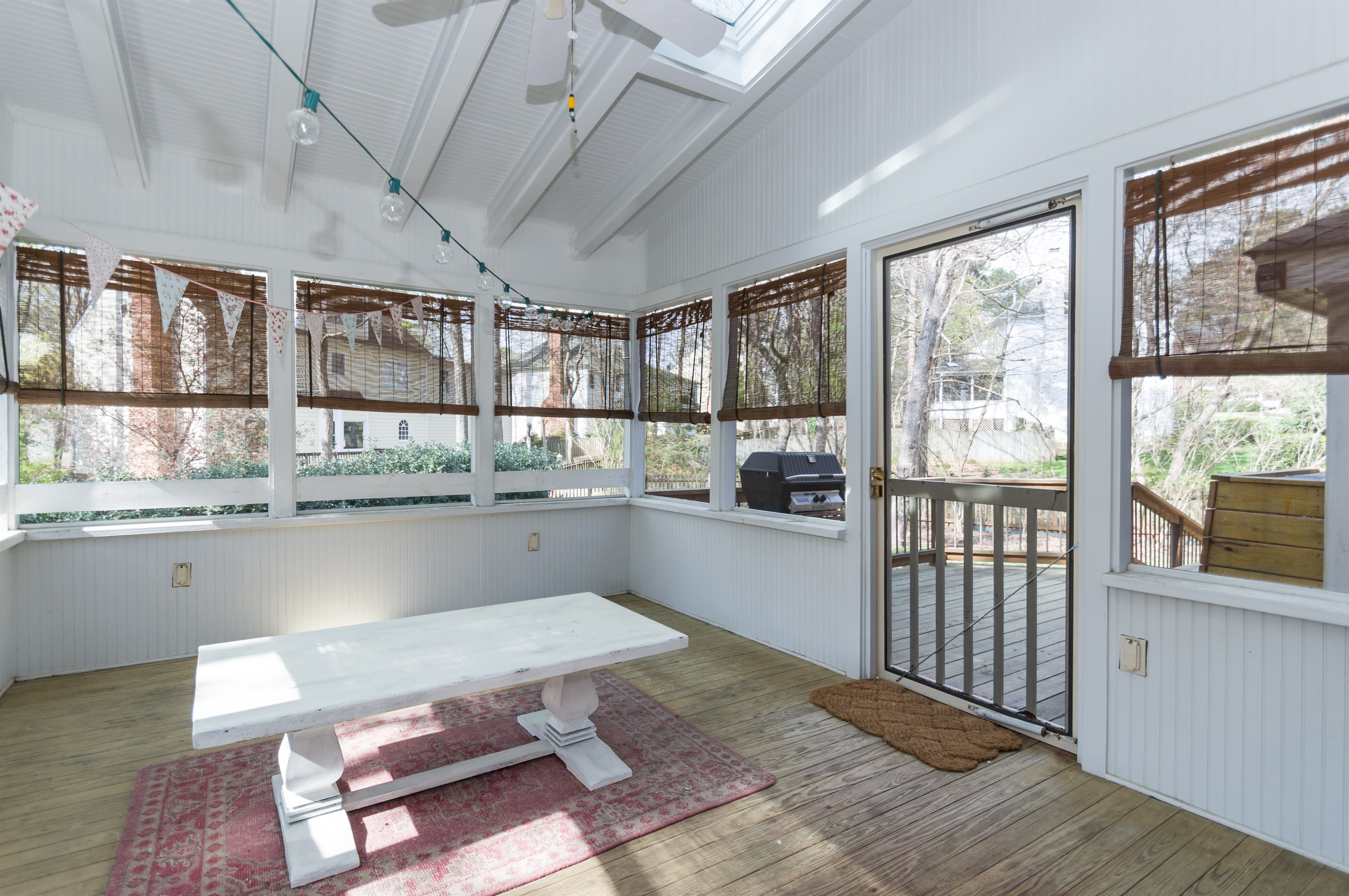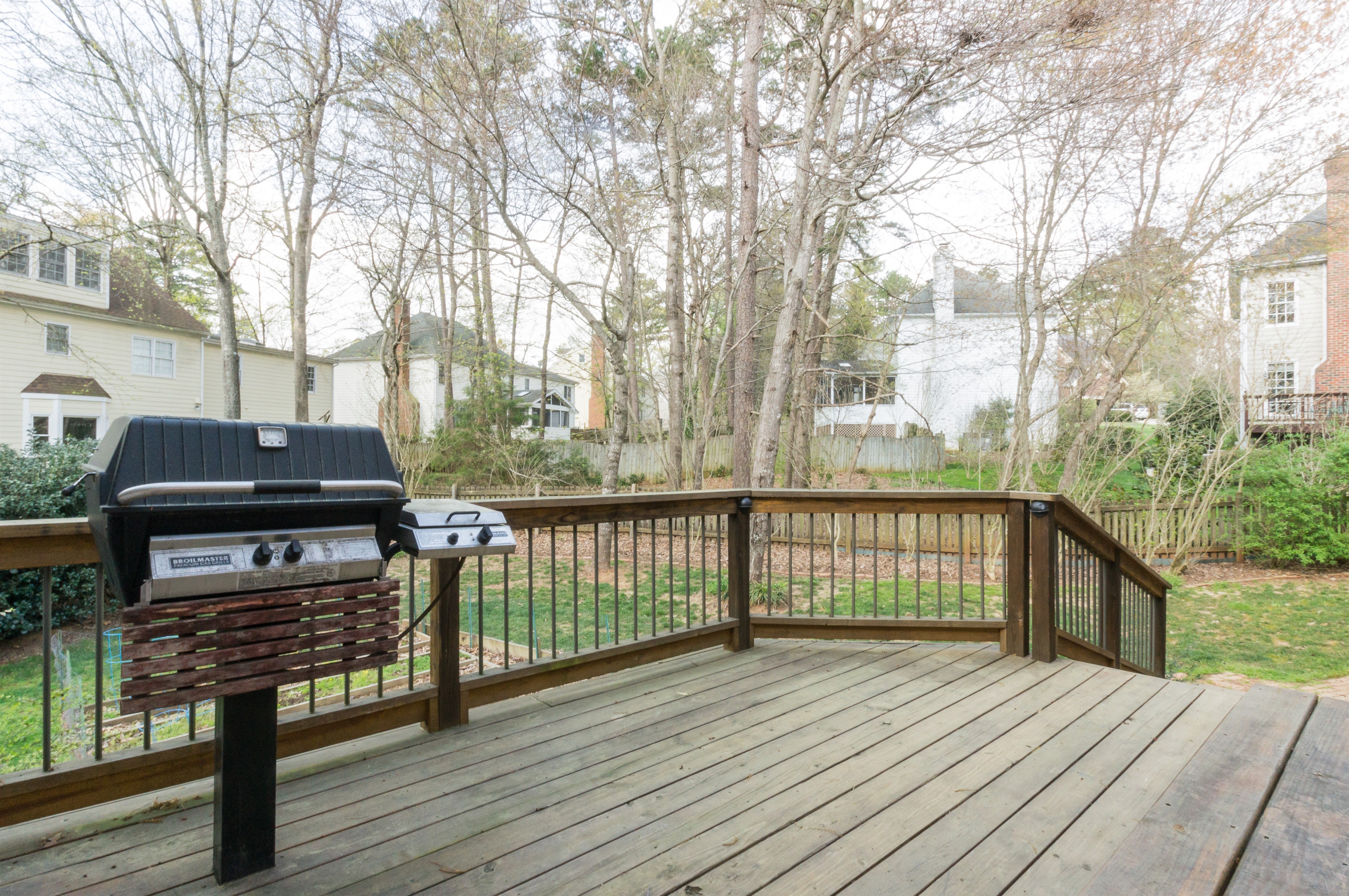 Have you ever sold a home? Do you have any tried-and-true tips for selling a house?
(images of our home via our Realtor®, Mindy Oberhardt)