You may remember a few photos and talk of one amazing Southern-inspired charcuterie cheese board in our Farmhouse Style Winter Wonderland Holiday Party; well I've gotten a ton of questions about that cheese board, and I decided to share just what went into the (surprisingly easy) making of a pretty epic charcuterie cheese board.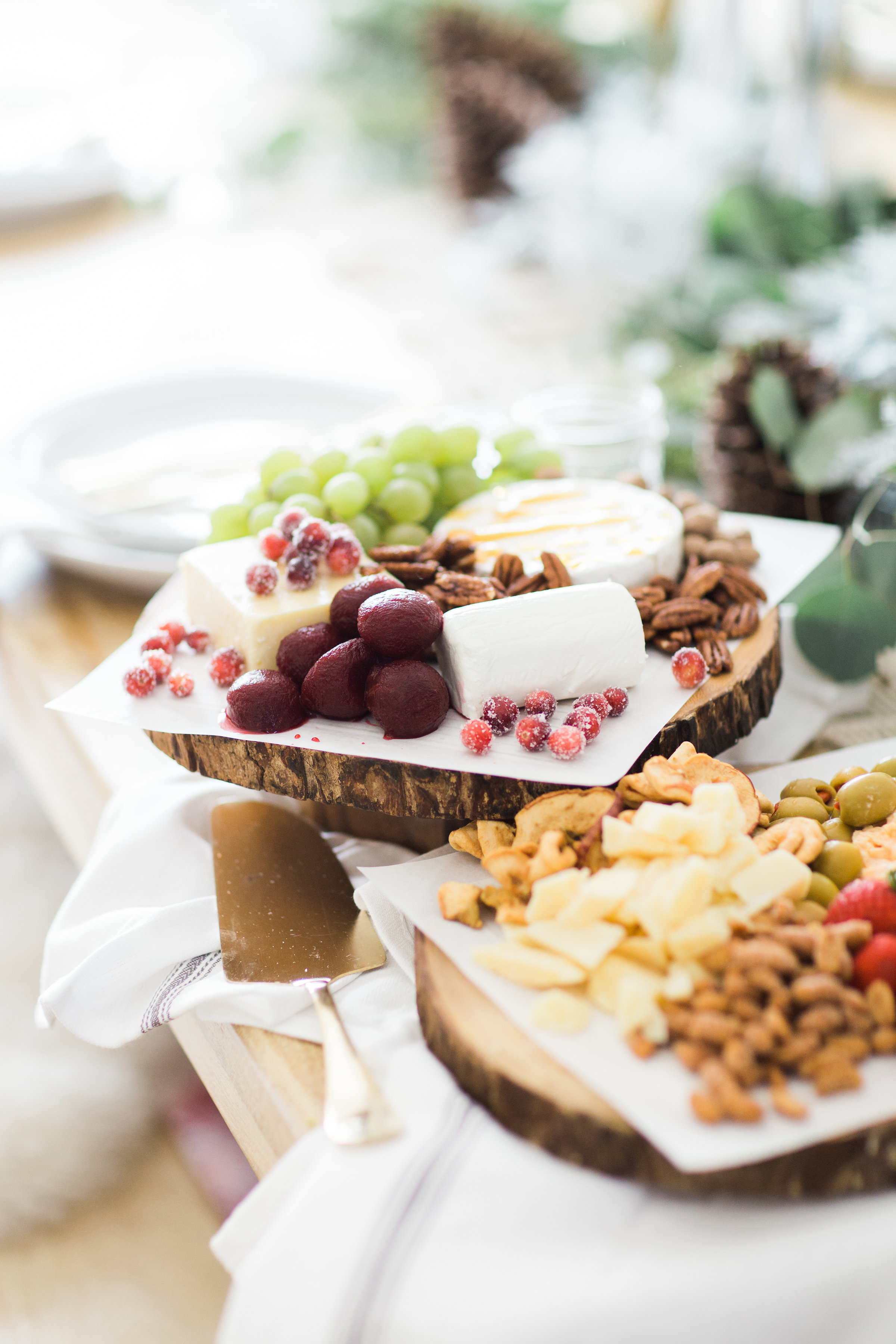 I went with the Southern spin because we've now been in North Carolina just over a year, and I can't help but embrace some of the tradition, especially in the kitchen. I mean, you guys, pimento cheese? It's super weird. But also really addictive. Seriously. Known as "the caviar of the South," the basic recipe is blended sharp cheddar cheese, mayonnaise or salad dressing, and pimentos. So weird. So good. SO made for a Southern cheese board.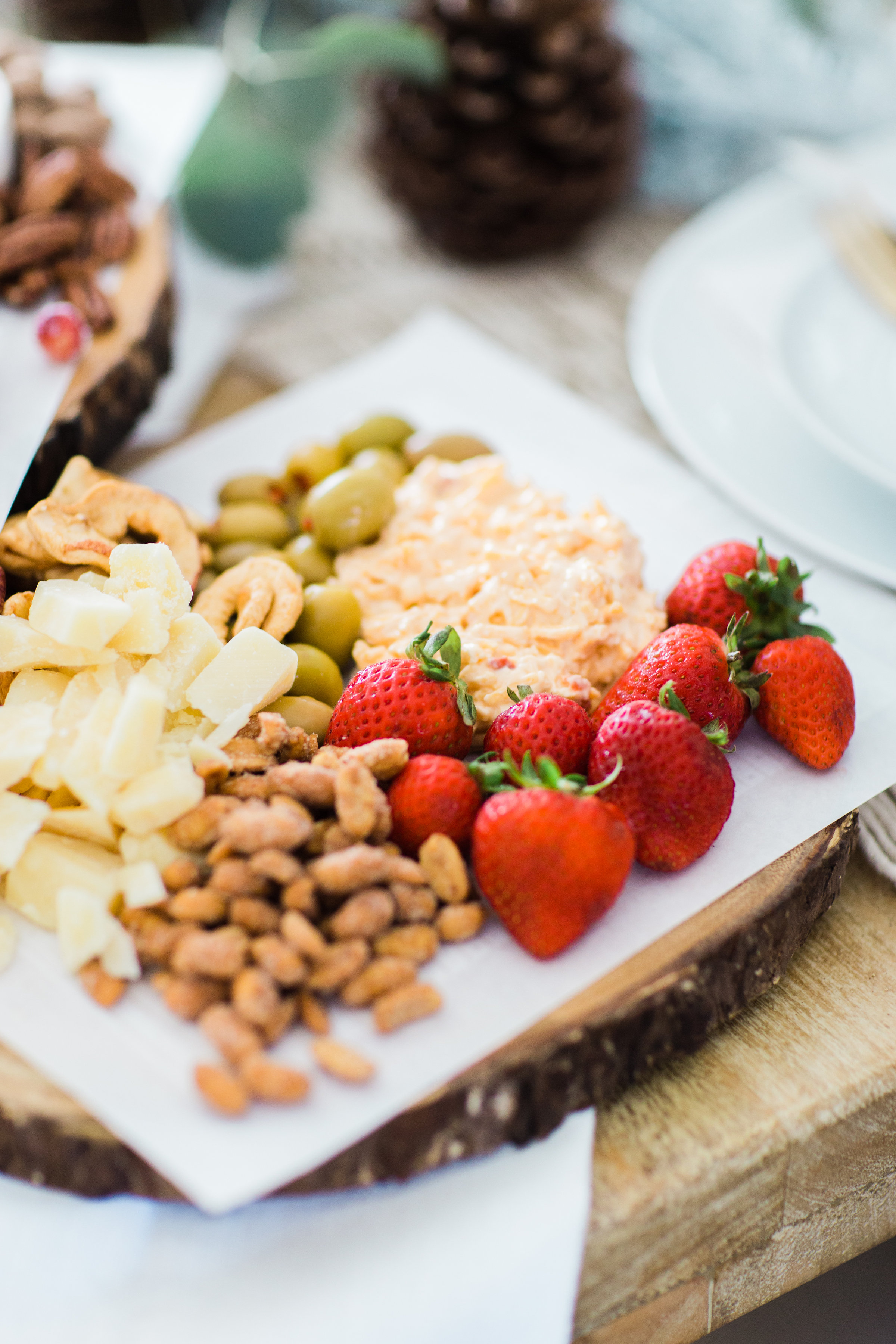 The beauty of a cheese board is that it's pretty foolproof. Buy a bunch of yummy cheeses, you can also do deli meats, grab some fruit and nuts, arrange it on a cool board, slate, slab, marble plate or platter, and Voila! You've got yourself a fancy party appetizer. Martha would totally approve.
By the way, in case you're wondering, I used two wooden bark boards from World Market of varying heights – a wooden bark charger and a wood bark pedestal cake stand – arranged them on my new favorite farmhouse style napkins, and then topped each with a piece of parchment paper to protect the wood.
I'm a big dork, so I tend to go with a subtle theme when I'm creating a charcuterie or cheese board; i.e., if it's an Italian night, you'll most likely find things like parmesan, mortadella, prosciutto, roasted red peppers, olives, and crusty bread.
Read on to see How to Make An EPIC Southern-Inspired Charcuterie Cheese Board (the easy way!)

For A Southern-Inspired Charcuterie Cheese Board:
Brie drizzled with Honey, Jam, or Fig Preserves
Goat Cheese (this can also be drizzled with honey)
Sweet White Cheddar Cheese
Pimento Cheese
Parmesan Cheese (broken up into chunks)
Pimento-Stuffed Olives
Pickled Beets
Dried Apple Rings (We actually bought these at a local apple orchard in the fall!)
Strawberries
Green Grapes
Candied Nuts like Pecans and/or Almonds
Honey Roasted Peanuts
Toasted Walnuts
Sparkling Sugared Cranberries (Because it's the holidays after all!)
As you can probably tell, most of these items, if not all, can be bought at your favorite grocery store and put together right before your party. That's what's so great about a charcuterie or cheese board: it's got major WOW factor without any real cooking or unnecessary stress. 
Special touches, like making candied nuts (here's the recipe for my favorite candied cinnamon-roasted version) or toasting a few nuts just before serving them, or sprinkling the plate with sugared cranberries (get the super simple recipe here) really adds that extra oomph that makes your cheese board memorable. Canned honey roasted nuts, or even those bags of candied nuts from Trader Joe's, also taste amazing and work great here. Dried and fresh fruit adds a sweet and fresh element, and spreads or preserves in a small dollop or on top of a cheese are perfect for a cheese board as well.
And of course, don't forget crackers, pita chips, and crusty bread to act as the vehicle for all that cheese.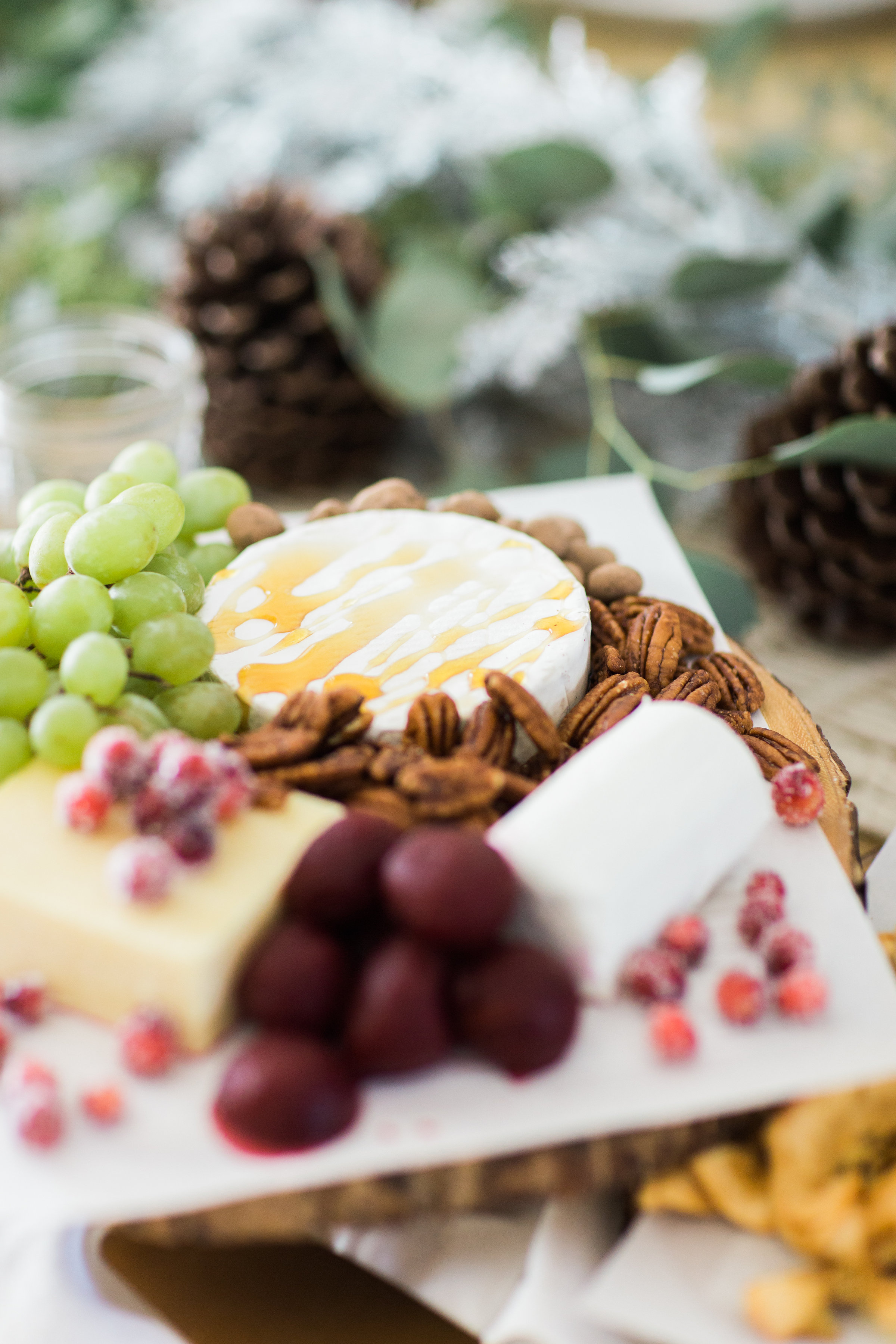 The colors of the beets, grapes, and strawberries on this Southern-inspired set-up really give the cheese board that extra brightness and color to make it stand out.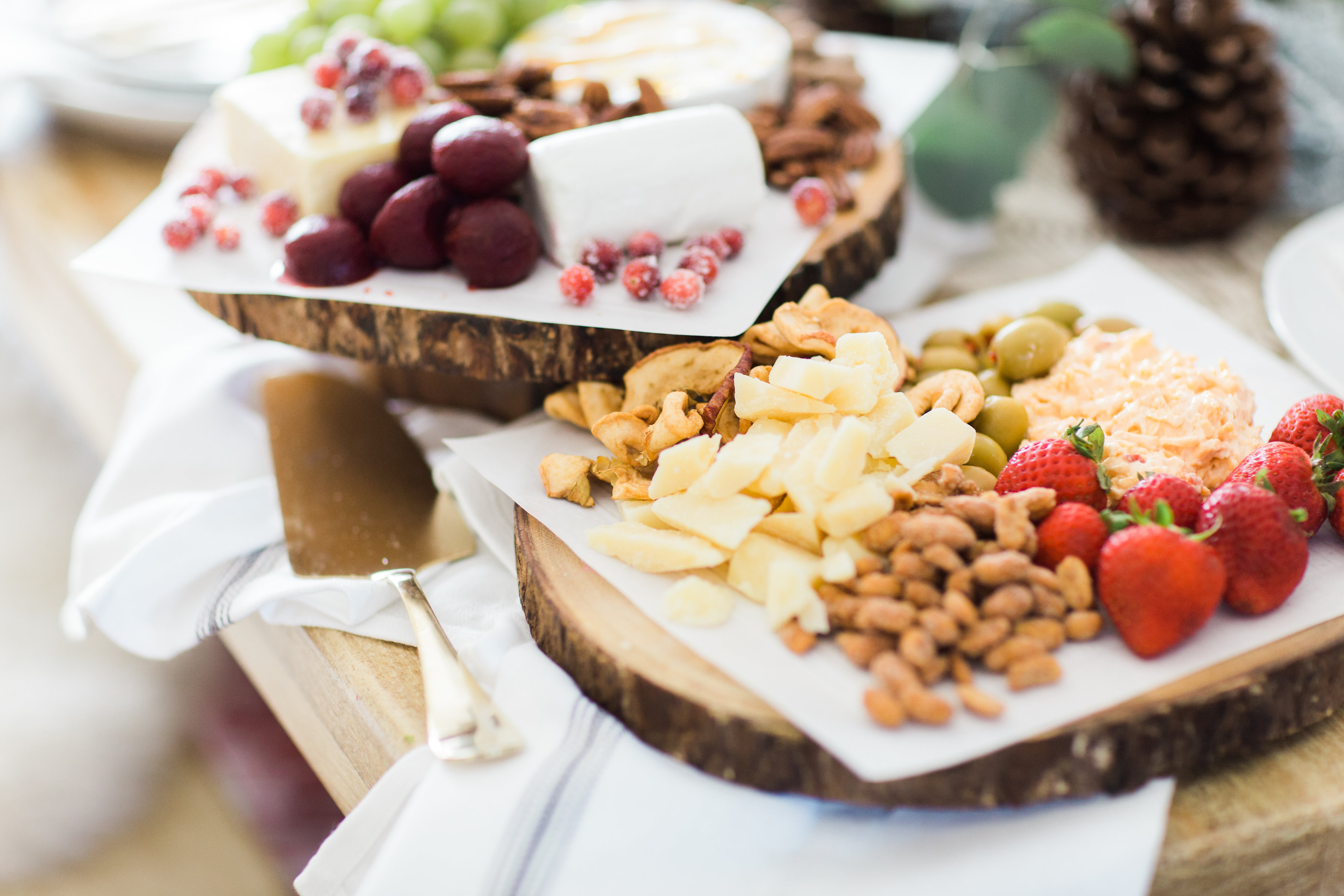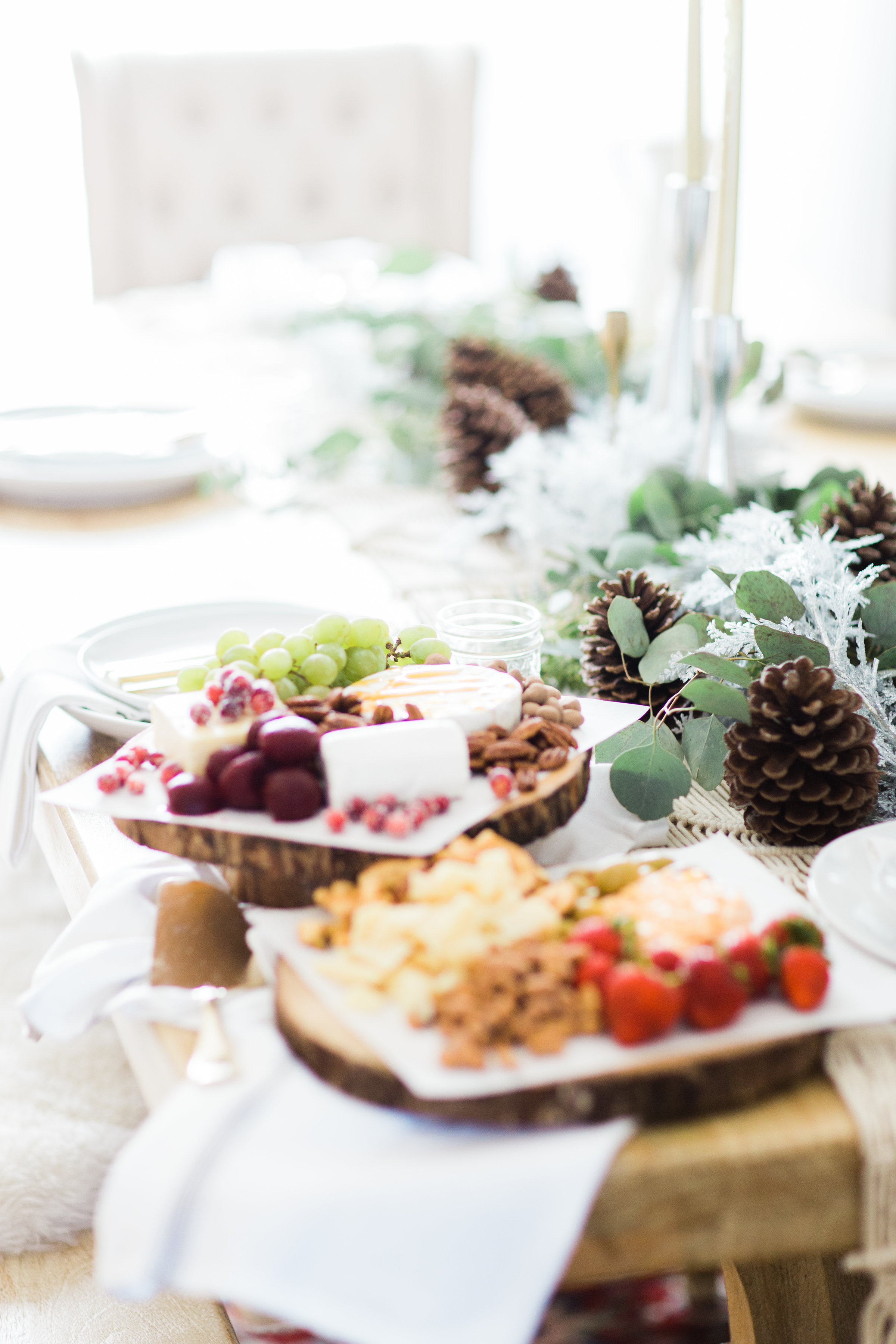 Using cheese, and skipping the meat, also helps keep cost down, and is a great vegetarian appetizer option. Also, CHEESE. Who doesn't like cheese?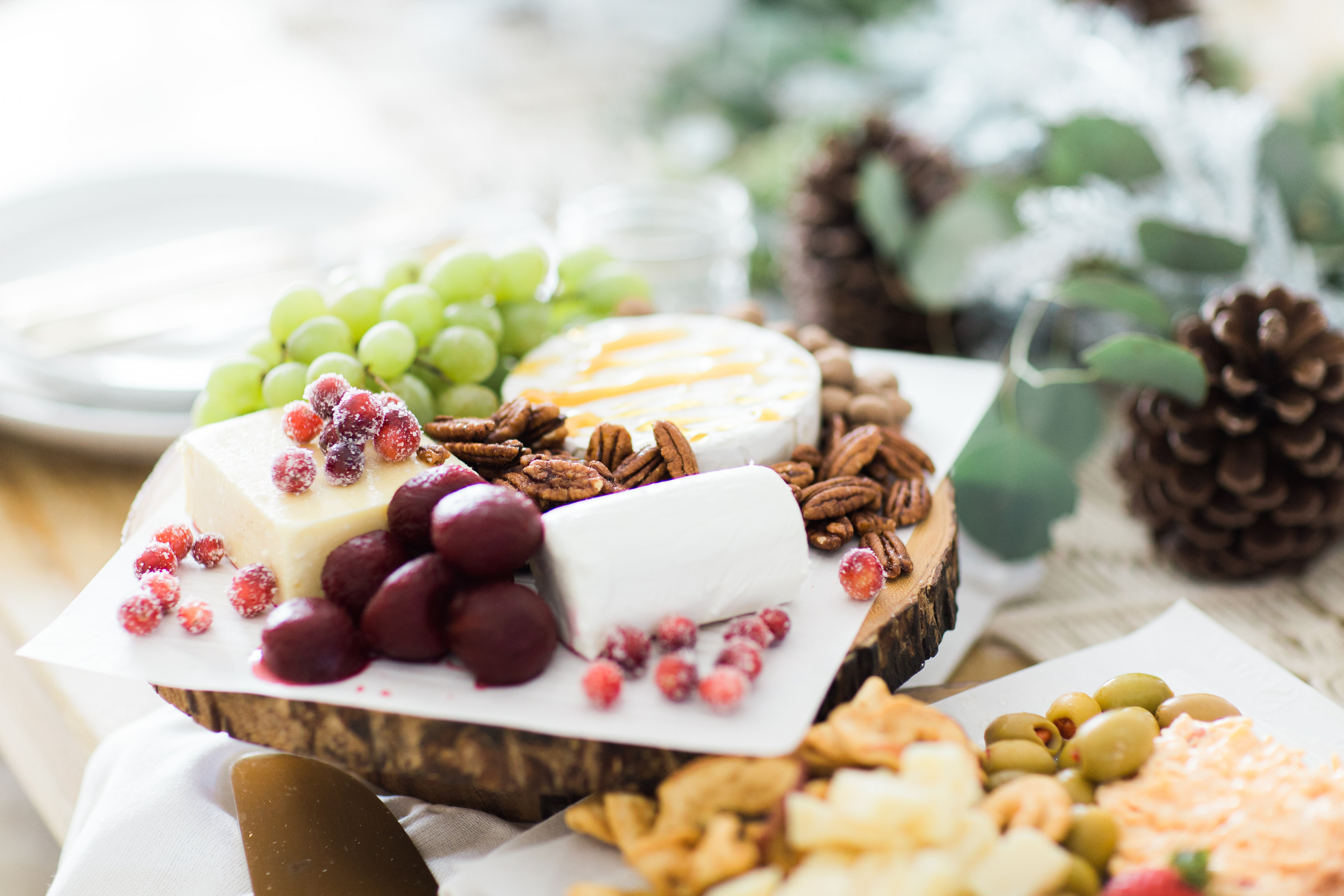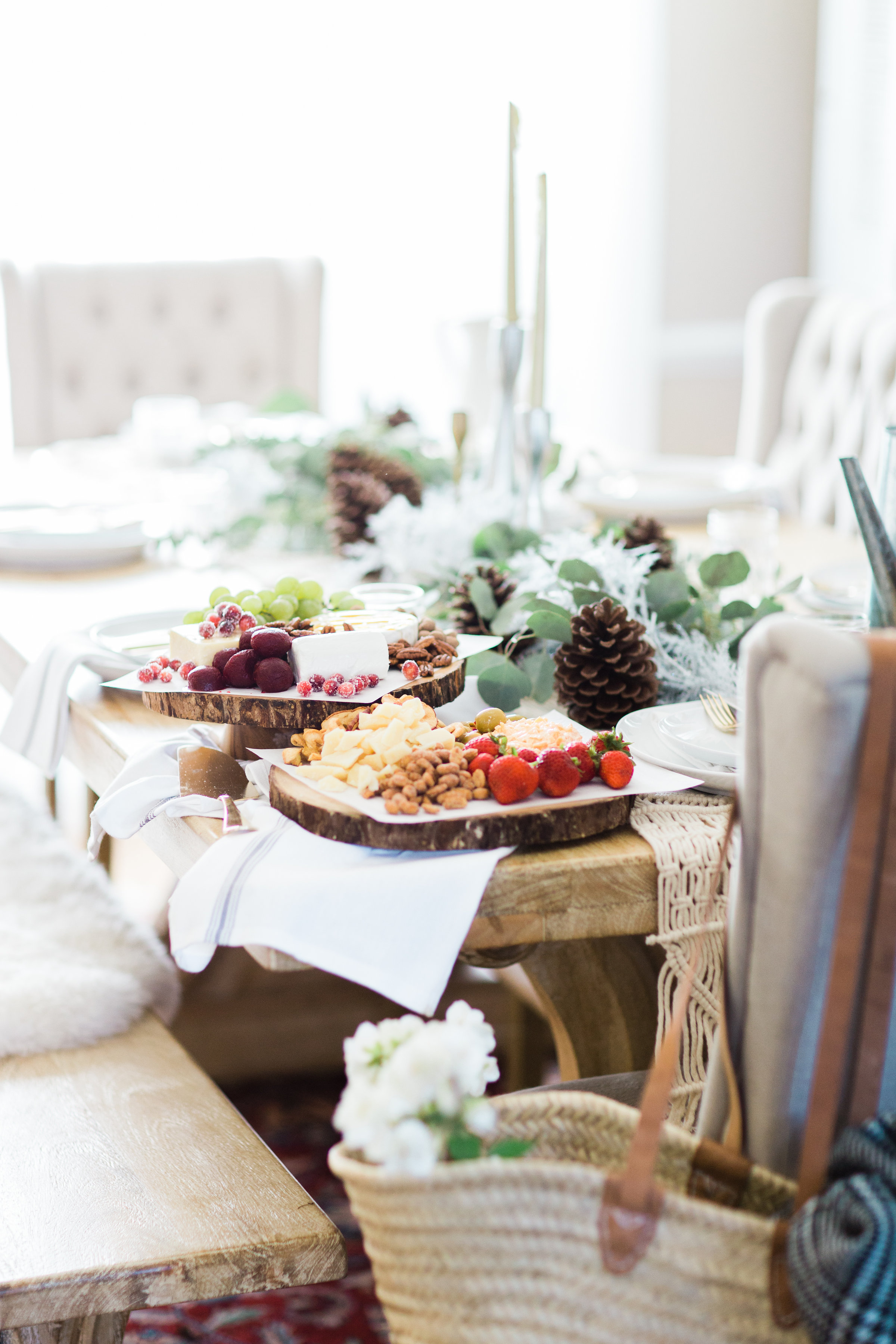 Are you throwing any holiday parties this year? Be sure to tag me on social media (@glitterinclexi) so I can live vicariously through all of your fun parties and EPIC charcuterie and cheese boards!
Photos by Annie Watts Photography