Talk about a great first impression; if you're not already familiar, its time to get acquainted with the cutest doormats around. The quirky doormats that are on the market these days are not only adorable, but they're practically made to be shared on Instagram. And really, isn't that the point? Stores like West Elm, Lulu and Georgia, and Etsy shop Josie B have HILARIOUS doormats, and even Target has stocked up on a few cute doormats this season. Josie B's "Bye Felicia" doormat has been featured on BUZZFEED, Huffington Post, and all over social media. Come on, you know you want your front door to rock a tongue-in-cheek doormat.
Here's where to find the cutest doormats ever …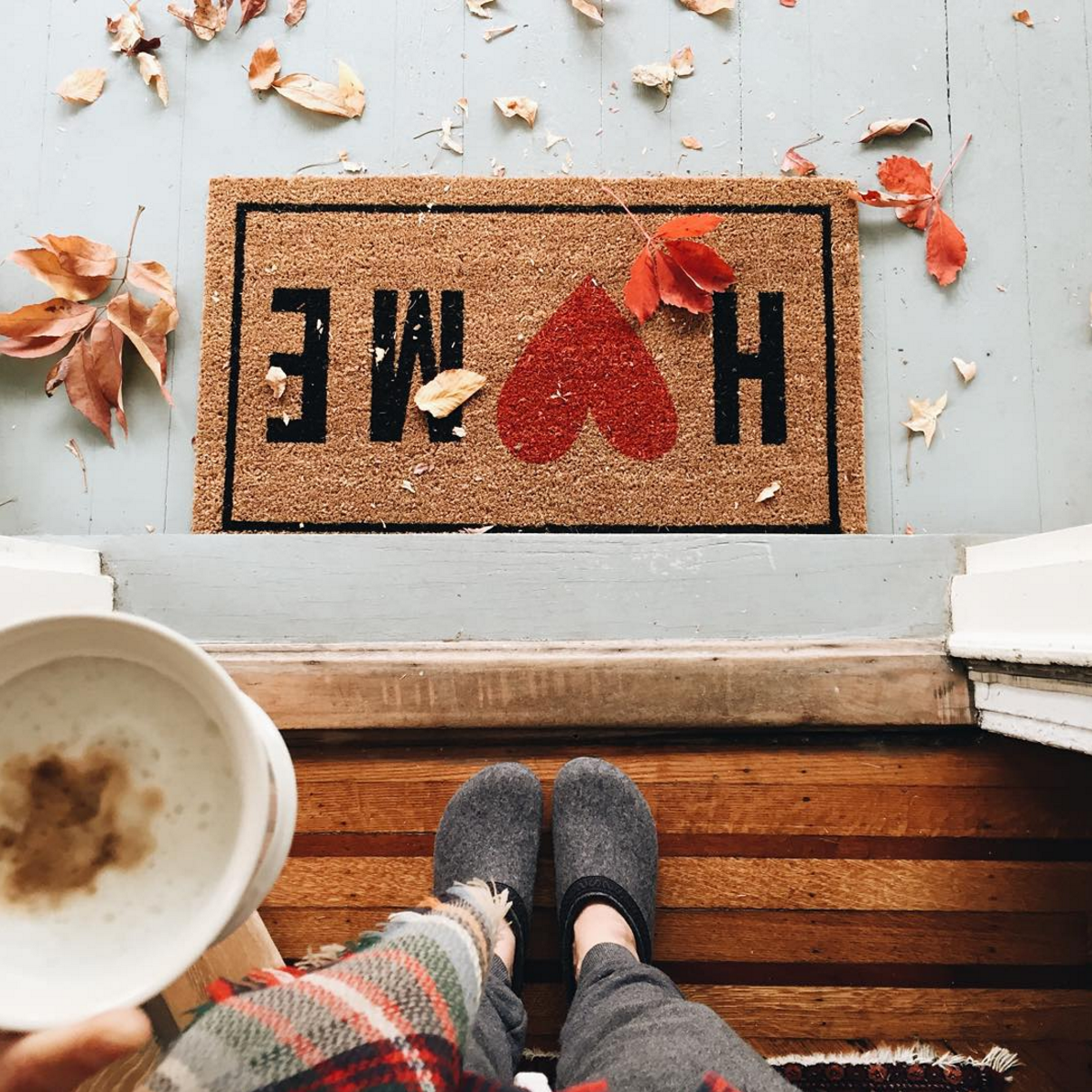 "Home" Doormat via @homeiswherethehartis (You can find the "Home" doormat at Target and I also love this similar "Home Sweet Home" doormat at Target.)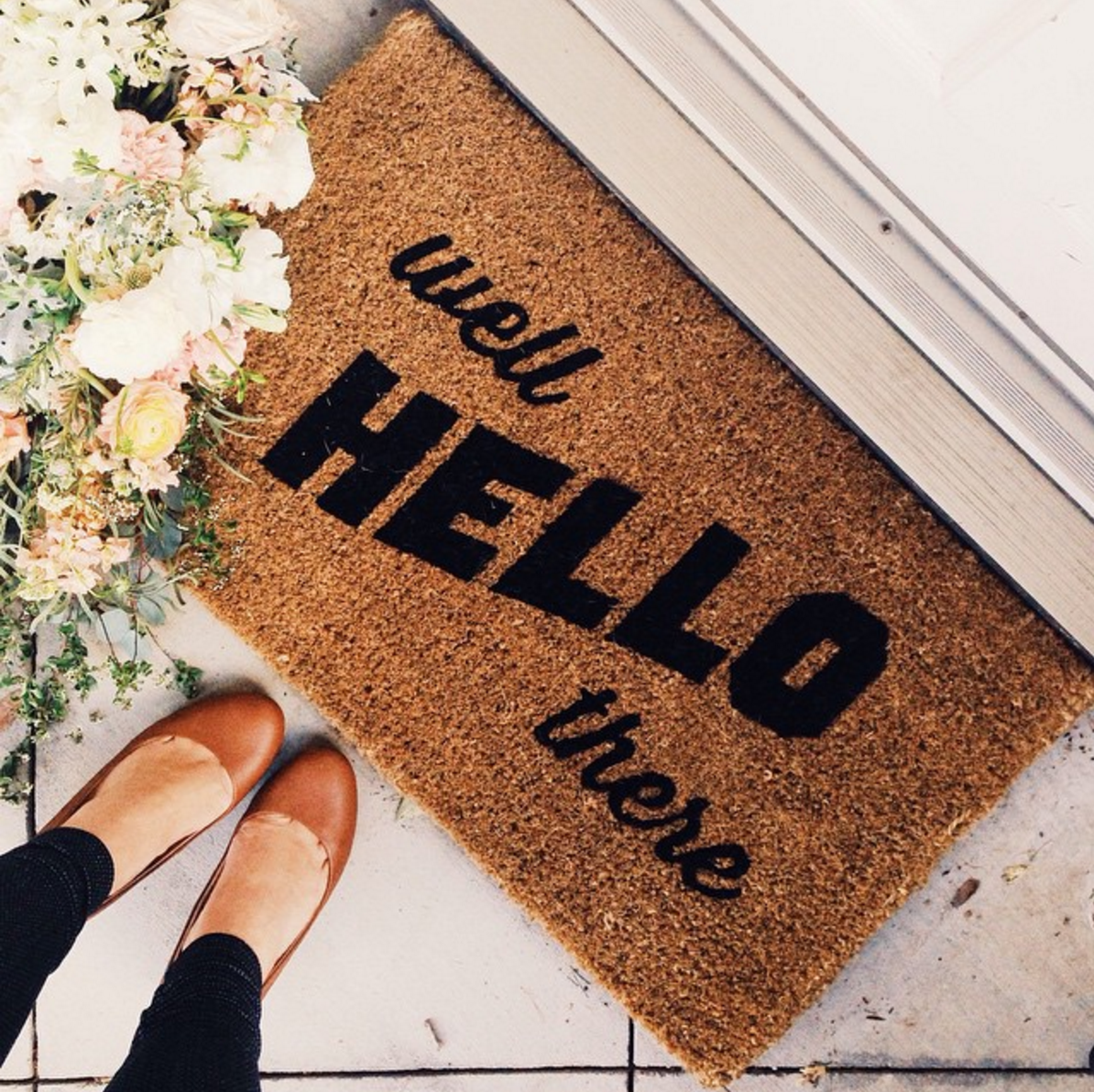 via @elysewhall ("Well hello There" Doormat from West Elm)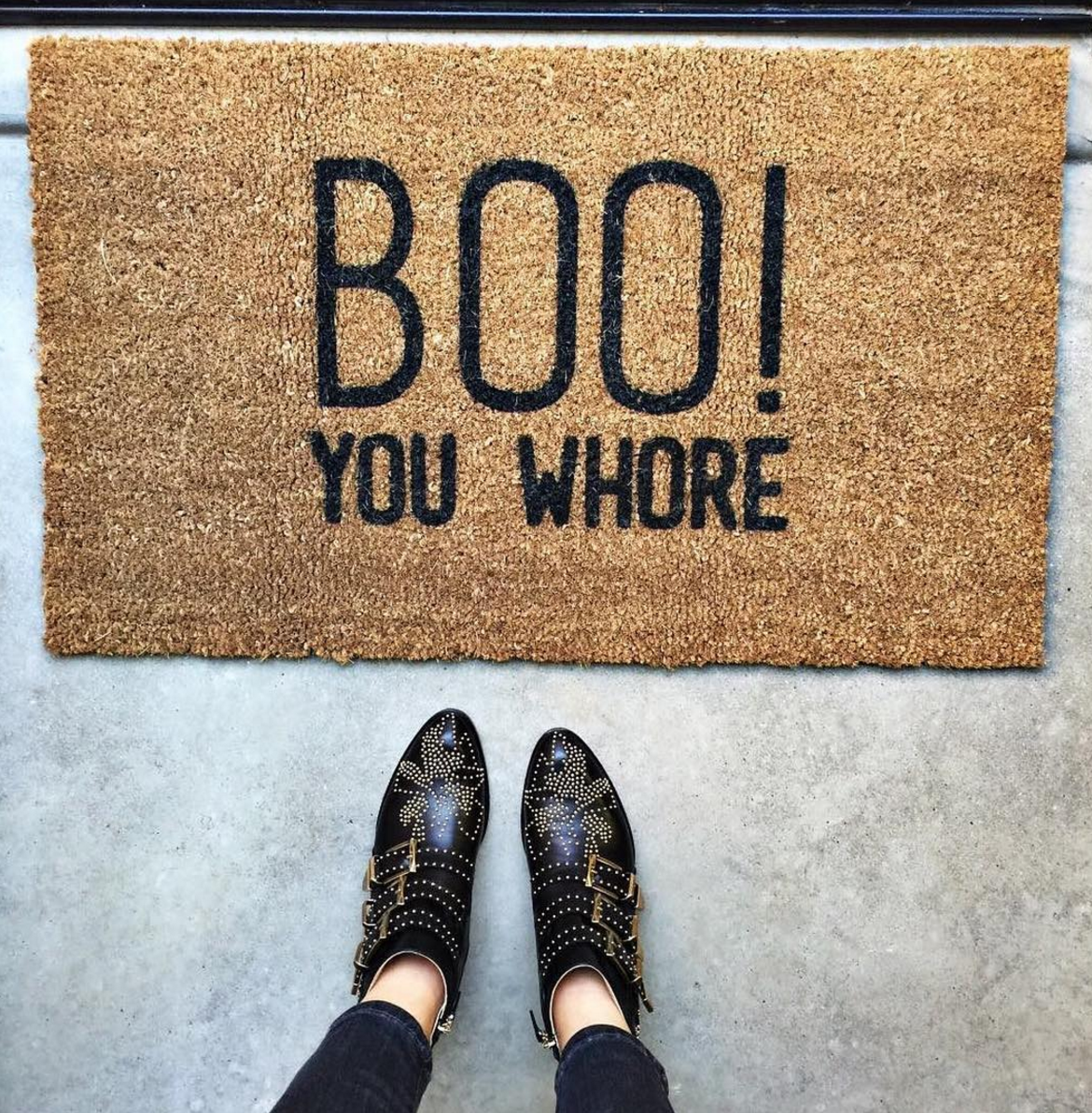 "Boo! You Whore" Doormat via @missymayfield (via Shop Josie B). This "Pick Your Poison" doormat from Target is equally cool.
Donuts, Cheeseburger, Jake Gyllenhaal Doormat via @letsmingleblog (via Shop Josie B)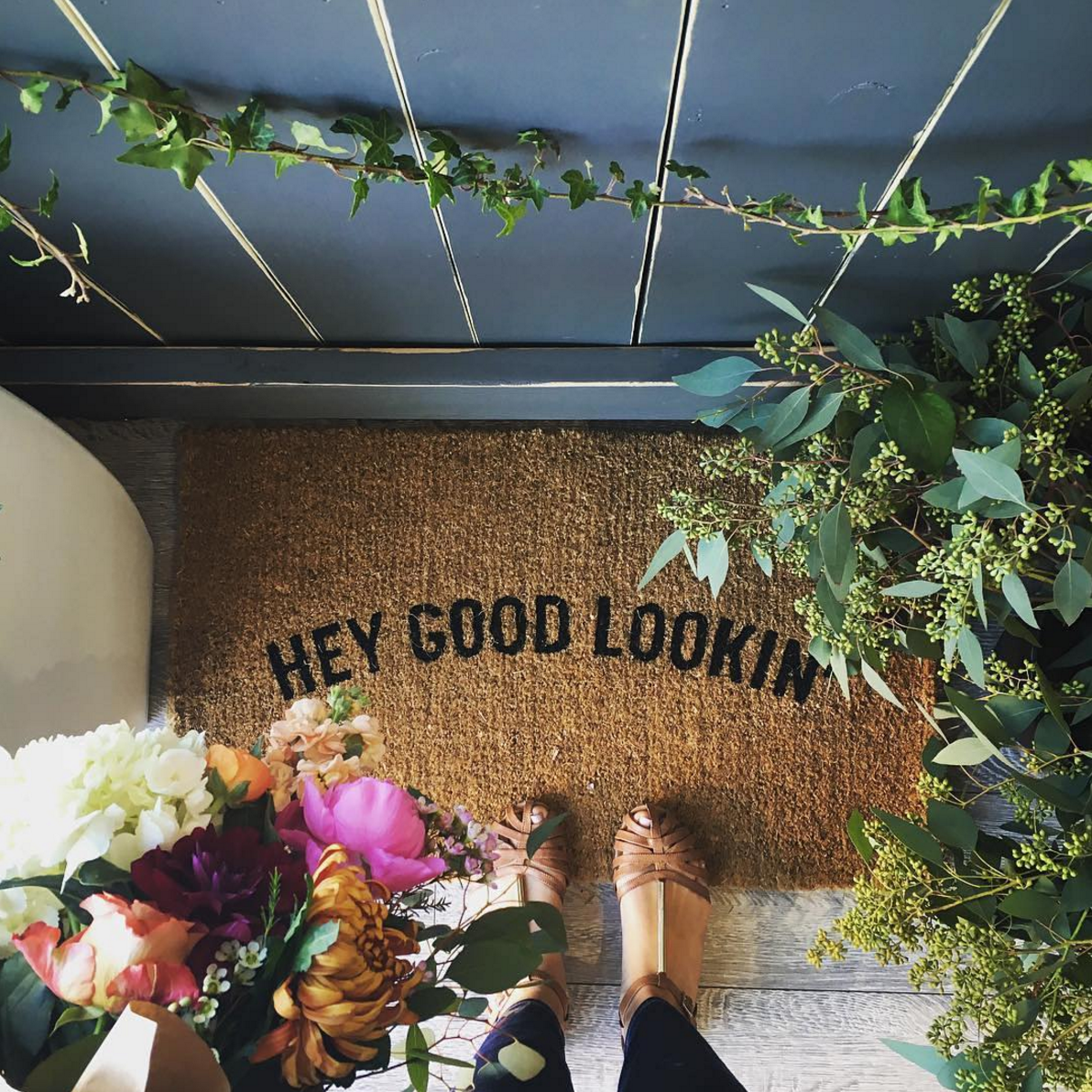 via @thelacedmuse ("Hey Good Lookin'" Doormat from West Elm)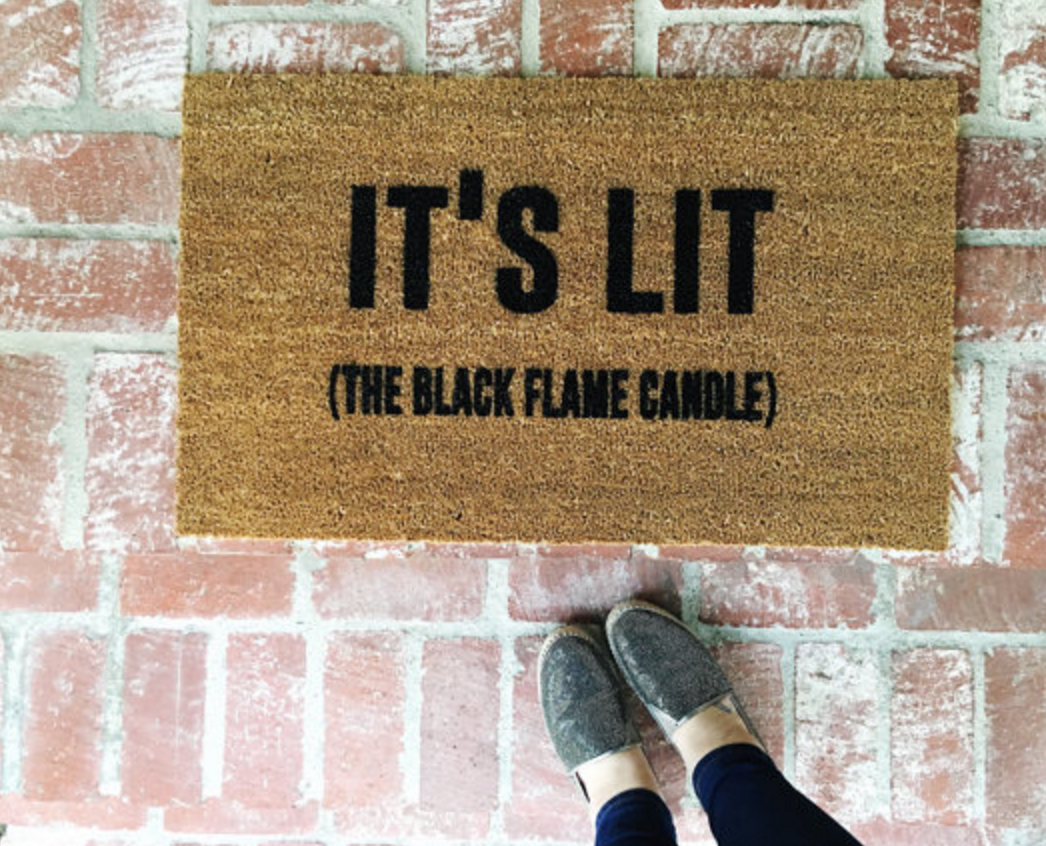 "It's Lit (The Black Flame Candle)" Doormat via Shop Josie B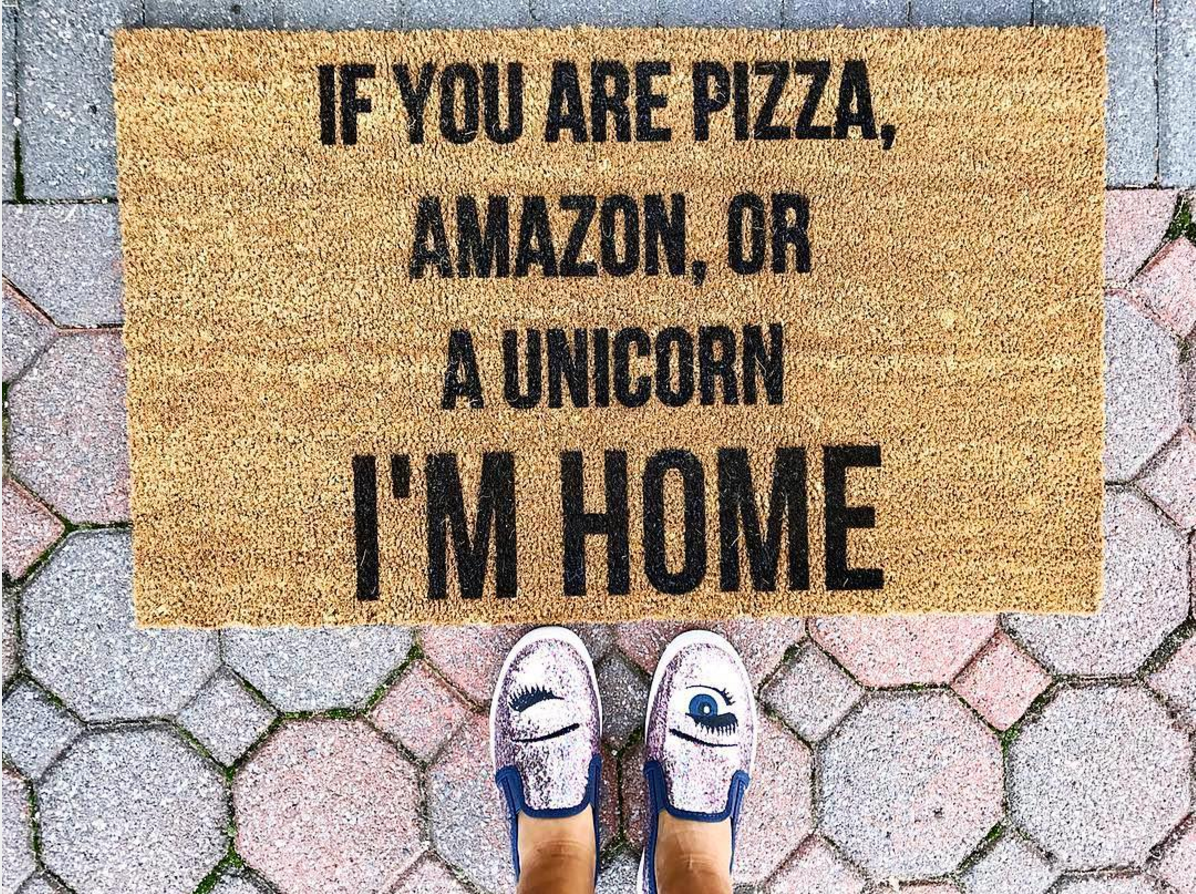 "If You Are Pizza, Amazon, or a Unicorn, I'm Home" Doormat  via @ashleyspedale (via Shop Josie B)
SHOP THE STORY / CLICK LEFT & RIGHT ARROWS TO EXPLORE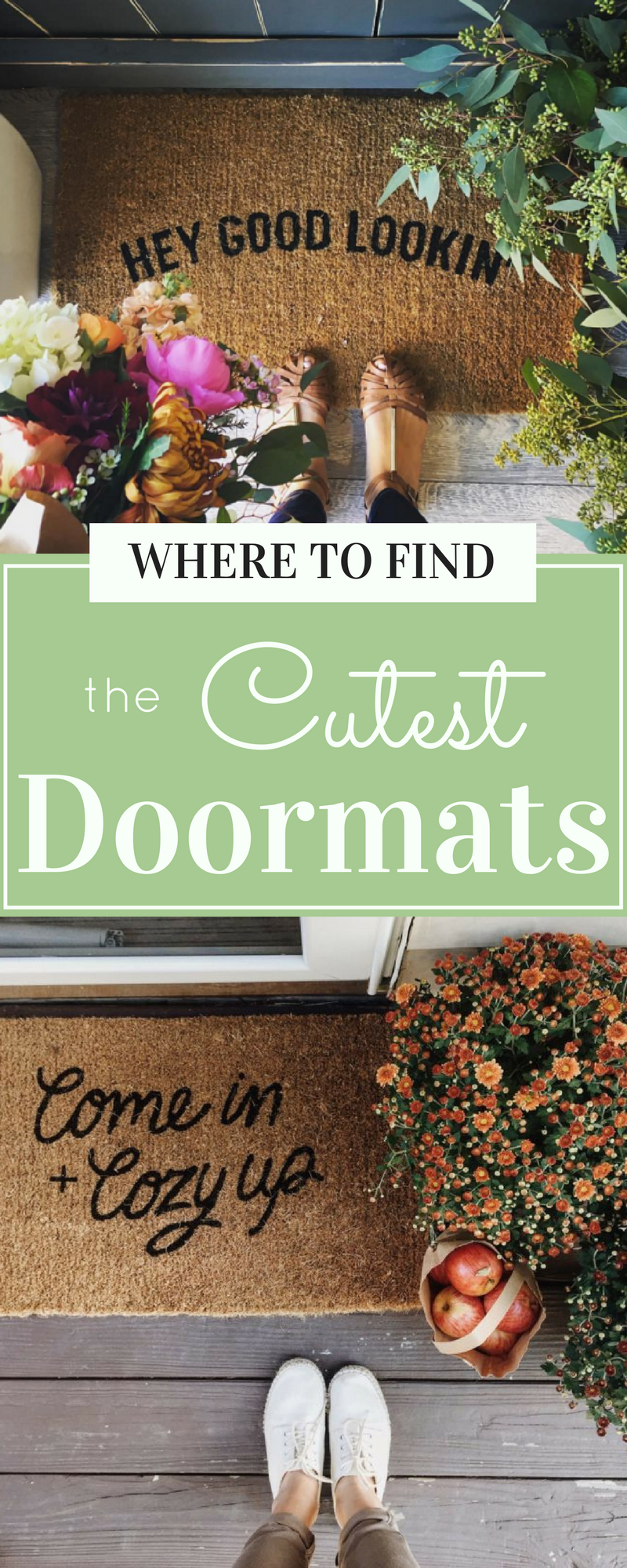 images above: @thelacedmuse ("Hey Good Lookin'" Doormat from West Elm) // "Come in + Cozy up" Doormat via @kaetlyn.anne (similar doormat here)
Would you sport a cheeky doormat on your front porch? Which one is your favorite?
This post contains affiliate links, which means that if you click on one of the product links, I'll receive a small commission. Thank you so much for clicking through and helping to support this little blog business of mine! Read more about our site, privacy, and disclosure policies here.