While I've done a similar post on this before (many moons ago on Glitter & Pearls), it's something I hold very near and dear to my heart (yes, I love the color black that much), and I thought it was about time I shared the highs and lows of wearing black on the big day …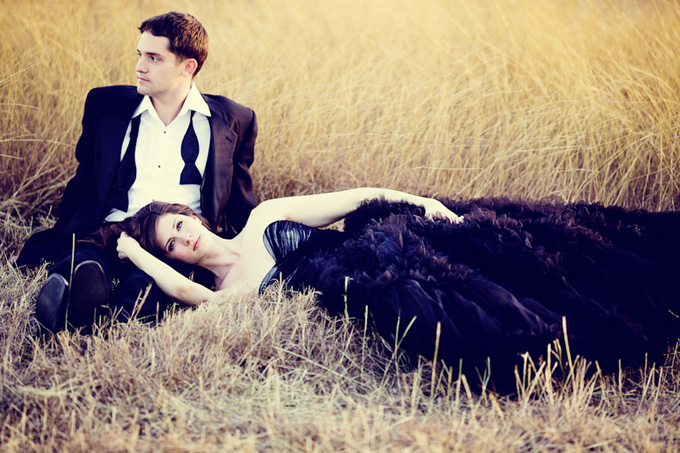 Black is my color.  It speaks to me.  And visibly slims my tush.  Also, white washes me out.  I literally matched my wedding dress.  I am that pasty.  It's lucky my husband likes me.
I desperately wanted to wear a black wedding dress for about 3 seconds, and then I learned about Sarah Jessica Parker's black wedding dress regret.
Sarah Jessica Parker wore a black dress to her 1997 wedding to Matthew Broderick. While the dark color – reserved in days of old – as a color worn strictly in mourning, the actress has had plenty of success in her marriage.  The Sex and the City starlet is still regretting her decision today.
Parker recounts when her son questioned the black wedding dress.  "James Wilkie's teacher is getting married, and he said, 'Do you think she will be wearing black?'" the actress told Harper's Bazaar. "I said, 'No! I can almost assure you.' Then he said, 'Do you still regret it?' and I said, 'Yes, I still regret it.'"
Sarah exclaims, "I'm not kidding. White it up. I'd wear a beautiful, proper wedding dress, like I should have worn that day."
Thank you, SJP.  I ended up accessorizing with black – black Vera Wang cuff, black Alexander Wang Freja Booties, plenty of black eye make-up, etc.  I was happy.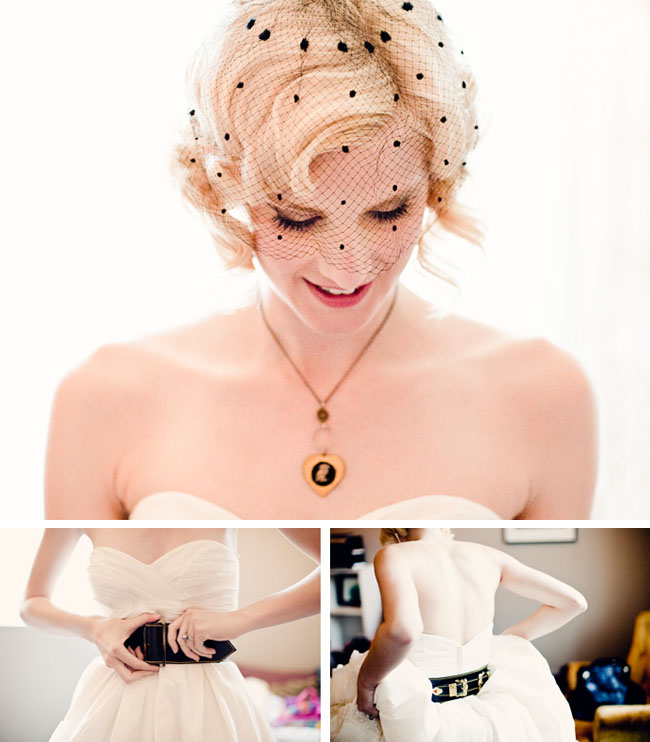 If you love black, go for the details.  I always loved Shannon + Jesse's DIY Wedding, posted by Green Wedding Shoes; the bride wore black (accents) – a black cage veil, black leather belt (LOVE belts & wedding dresses), black vintage charm necklace, and black bridesmaid dresses – it was just the right amount.
In the end, do what makes you feel most you, but remember, those pictures last forever, and you really only get one day to rock a ridiculous white dress (it's actually kind of amazing .. and this, coming from a black dress devotee.)  Just my two cents, of course!
Images via: Glamour and Grace; Photography by: Christina Carroll // Shannon + Jesse's DIY Wedding a la Green Wedding Shoes