After watching my 10th surprise choreographed wedding dance on YouTube over the holiday break, I decided it was time to do a little roundup of my favorite surprise/crazy wedding moments of my own. While I love a great wedding, I love an unexpected wedding surprise all the more. These are a few of my absolute favorites …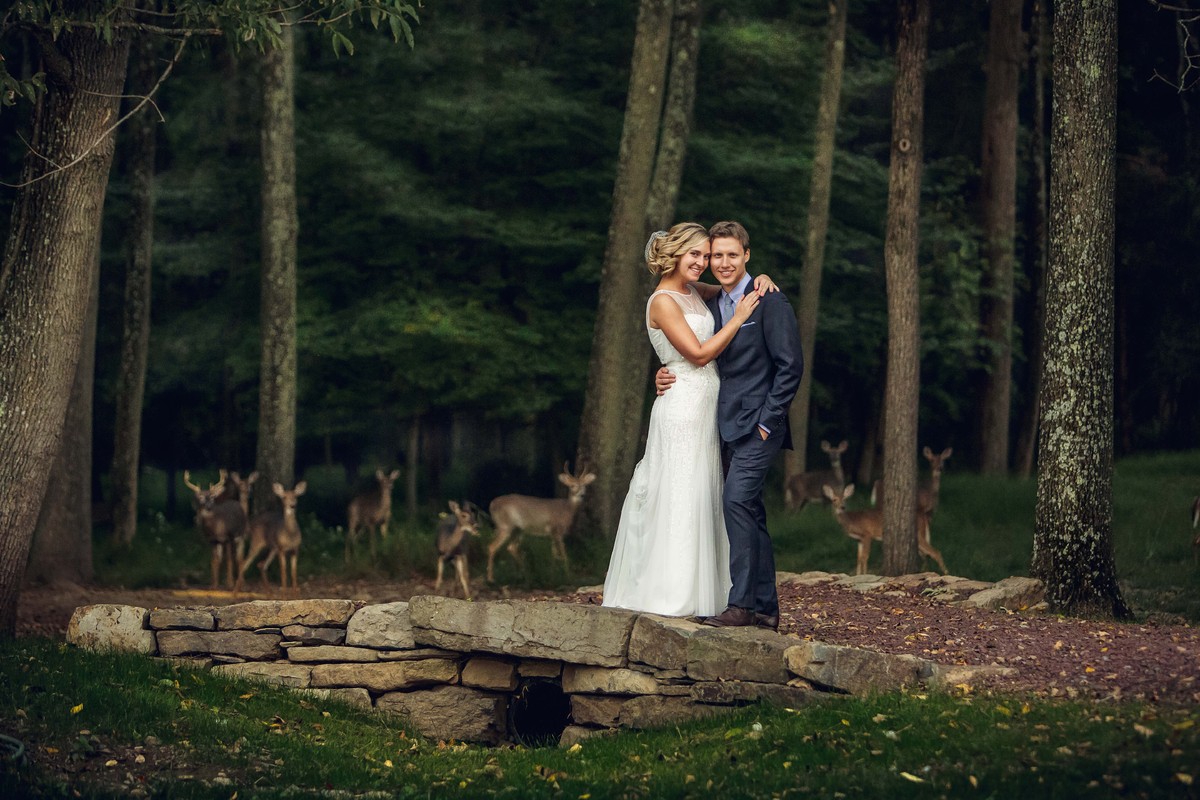 Talk about a photobomb … this couple posed for a wedding photo only to later discover a few incredible guests. The photo was posted to Reddit with the caption, "My brother shot a wedding this weekend, they had some unexpected guests."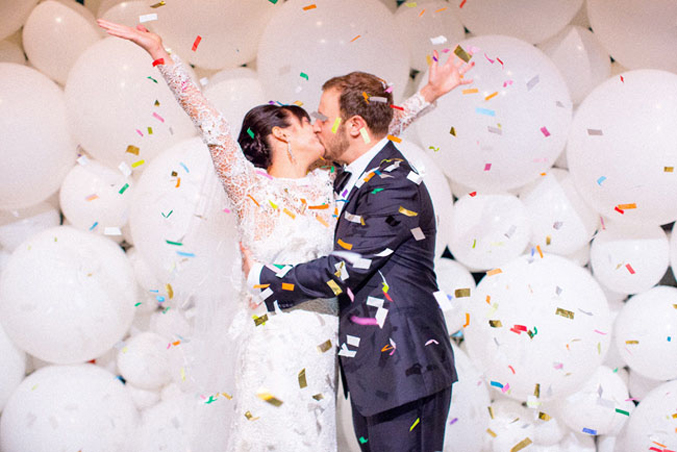 Described as an "epic rager", this carnival-themed wedding – complete with neon lights, loads of confetti and balloons, and surprise Carnival rides just outside the venue – looks awesome.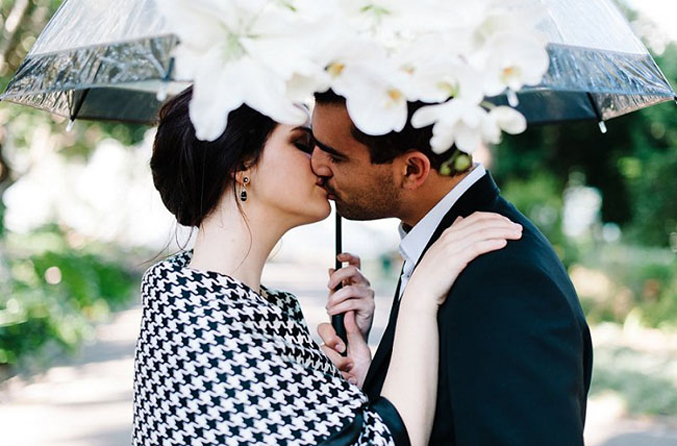 I am in love with this Vogue-inspired elopement. The surprise wedding looks straight out of an Italian fashion magazine. The idea, a surprise proposal … to marry that same day. Would you go for it?
I will forever love watching this video from 2009. The "Forever" entrance is by far the most-viewed wedding video on the Internet (it has been viewed 87.8 million times.)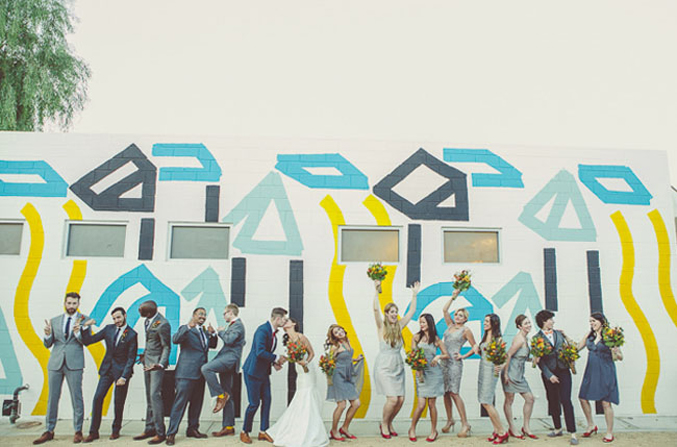 From the photographers on this adorably cheeky wedding: Their brightly colored day was filled with so much love, laughter and surprises! From singing a funny duet at the end of their vows to marching into their reception with a local high school band, they had their guests rolling on the floor laughing and even crying. But the fun and tears didn't end there. After dinner their guests actually surprised [the couple] with a FLASH MOB!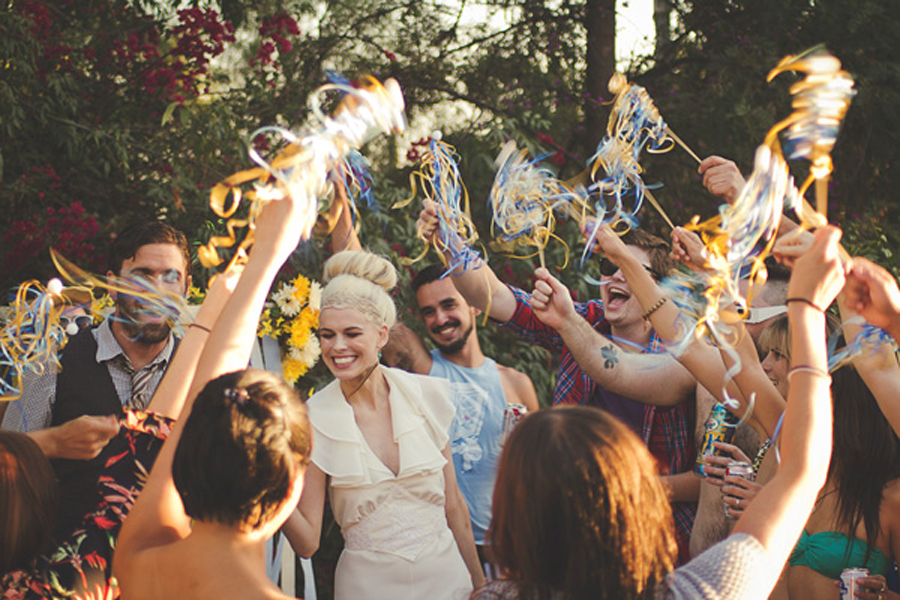 Another surprise throwback wedding with a very cool old-school style.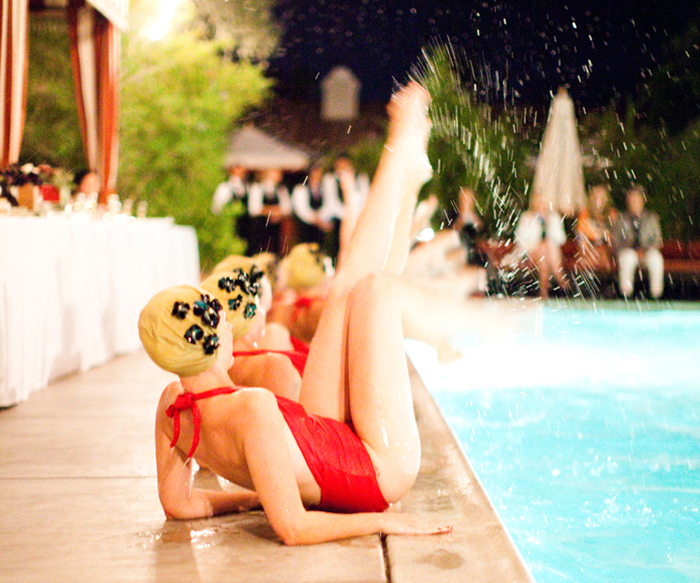 Surprise synchronized swimmers at a retro-inspired wedding … aka, one very awesome use of the Colony Palms Hotel in Palm Springs pool.
From the Bride on the big surprise: My best friend Julia got up and rapped her speech to the tone of the Fresh Prince of Bel-Air which was awesome enough. And then Adam's mom and sister get up to do their speech, and they rap their speech to Too Short (my favorite rapper). These 2 speeches were for sure a highlight of the night because they were hilarious and so different than most speeches!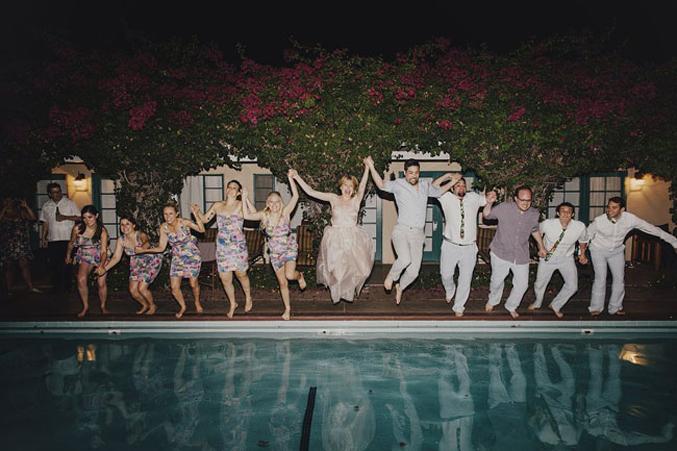 Any wedding that ends in the entire wedding party throwing themselves into a pool sounds like a good party, indeed.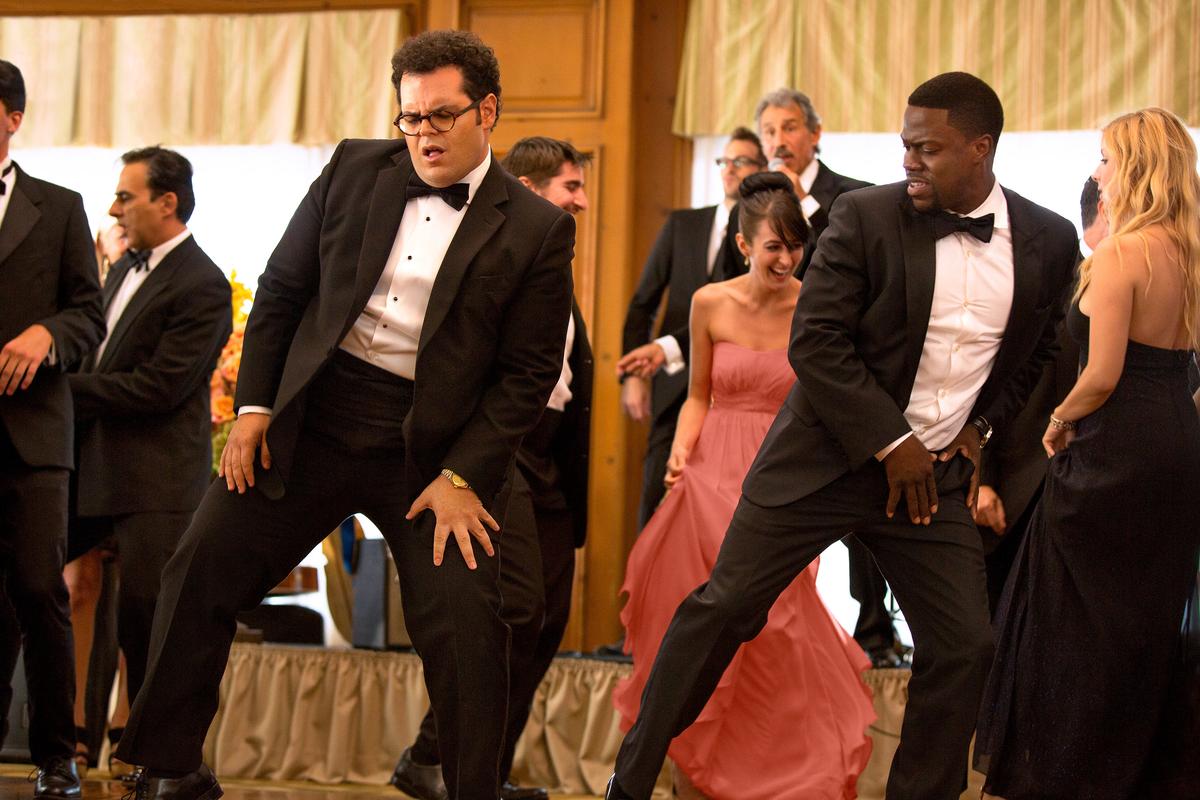 The Wedding Ringer is a hilarious example of one crazy wedding story. Doug Harris (Josh Gad) is a loveable but socially awkward groom-to-be with a problem: he has no best man and wants to give his bride the perfect wedding. With less than two weeks to go until he marries the girl of his dreams (Kaley Cuoco-Sweeting), Doug is referred to Jimmy Callahan (Kevin Hart), owner and CEO of Best Man, Inc., a company that provides flattering best men for socially challenged guys in need. What ensues is a hilarious wedding charade as they try to pull off the big con, and an unexpected budding bromance between Doug and his fake best man Jimmy. The Wedding Ringer opens in theaters on January 16th. Check out the The Wedding Ringer Photo Bomb here.
alt="" width="0″ height="0″ border="0″ />
Disclosure: This post was sponsored by Sony through their partnership with POPSUGAR Select. While I was compensated to write a post about The Wedding Ringer, all opinions are my own.