Totally vampish and gorgeous set against winter backdrops (always dreaming in wedding photography), I am swooning over the wine-stained lips turning up in magazine ads, trendy blogs, and on runways.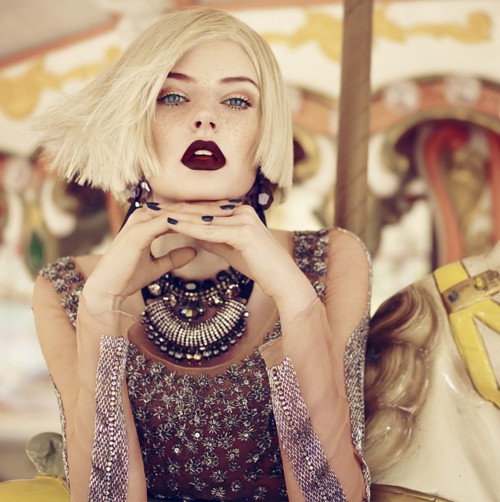 The only hitch (no pun intended – okay maybe it was intended – #SoCheesy), not sure how many brides would have the guts to wear such a deep berry red.  But a deep red really does make quite the stunning contrast against an entirely white outfit (ahem, the dress), and photographs oh-so-well.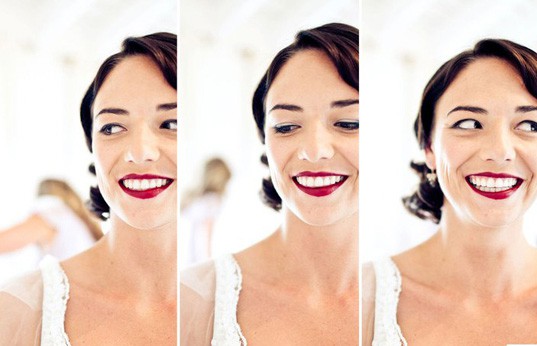 The bride above chose a brighter, albeit still deep, red, and looks stunning.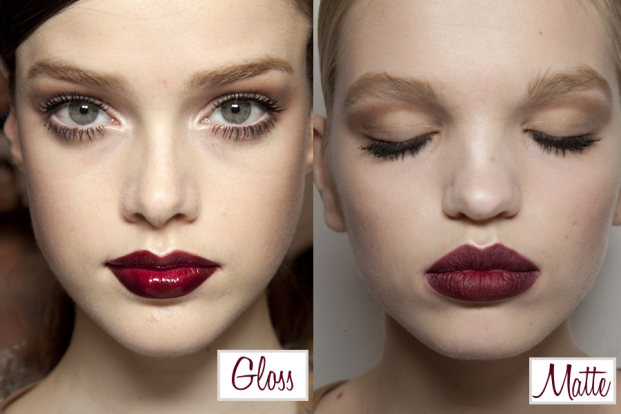 The wine-stained lip effect works in both a gloss or matte finish.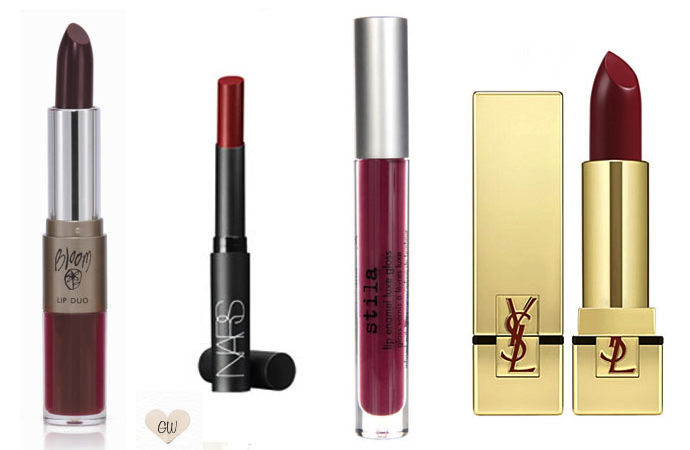 A few of my favorites include: Bloom Lip Duo in Yin and Yang // NARS Pure Matte Lipstick in Terre De Feu // Stila Lip Enamel Luxe Gloss in Euphoria // YSL Rouge Pur Couture Lipstick in #3 Rouge Saadi
Or you can try Sugar "Plum" Lip Treatment (a berry-red tinted chapstick that smells grrreat), if you miss your high-school goth days and want a bit of bold, but can't commit to the deep-hued lip for the big day.
Would you rock the wine-stained lip trend at your wedding or this one better off on the girls from The Craft?
Images via The Pretty Blog // Pinterest