It's no secret that I'm crazy for fresh flowers, so when I saw that New York City had it's very own flower bandit, I was beyond intrigued. Lewis Miller has been dubbed New York City's flower bandit. The flower designer, known for his over-the-top pop-up floral installations, has been flower bombing iconic New York monuments and ordinary street items, like trash bins, with gorgeous floral arrangements. His only mission: to bring joy to New Yorkers and tourists alike. And though I live hundreds of miles away, even just seeing pictures of exploding blooms out of trash bins has my heart all aflutter.
Miller calls them random acts, and in one photo on Valentine's Day, explains: "Because Love is grand but it can also be rough, gritty and complicated just like our beloved City."
More flowers, please.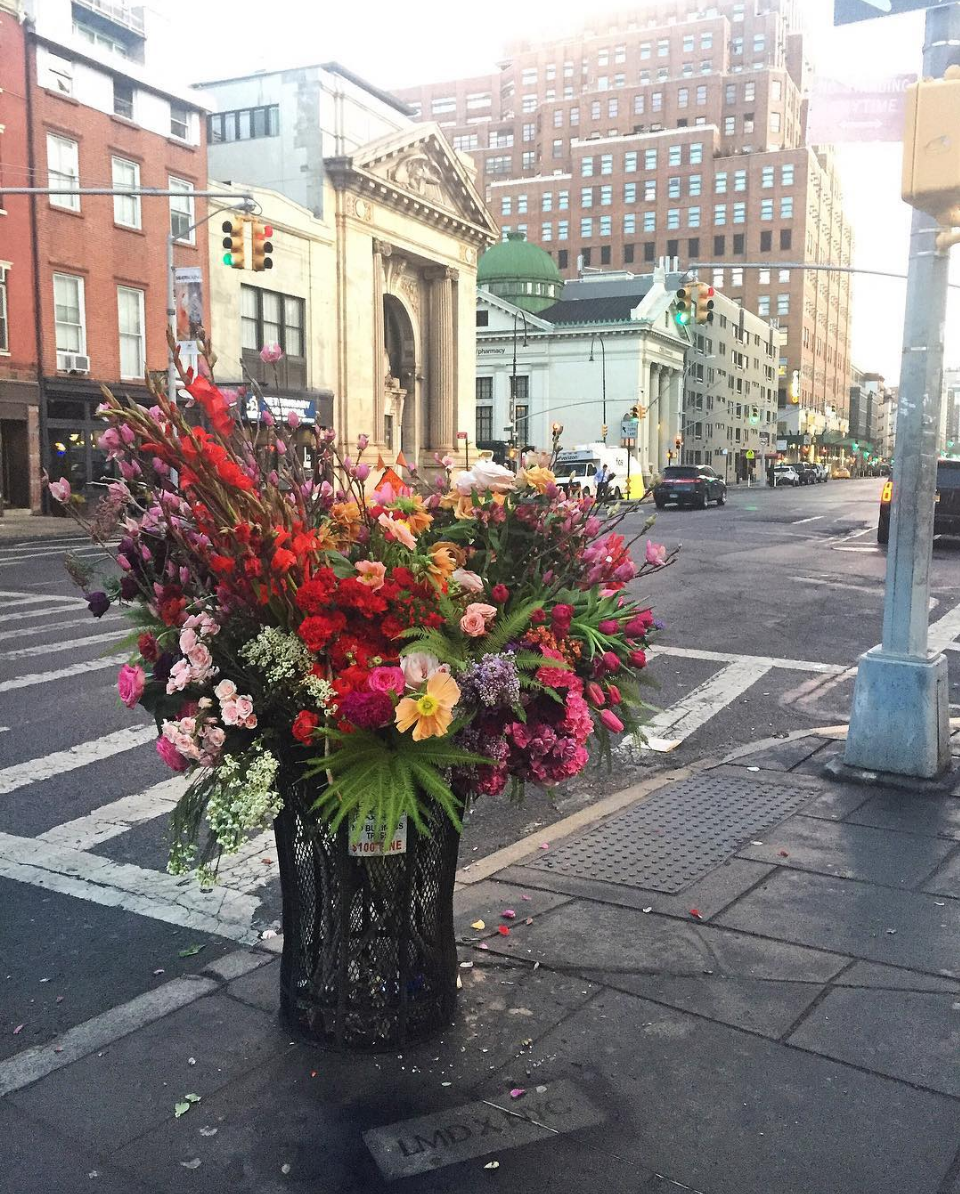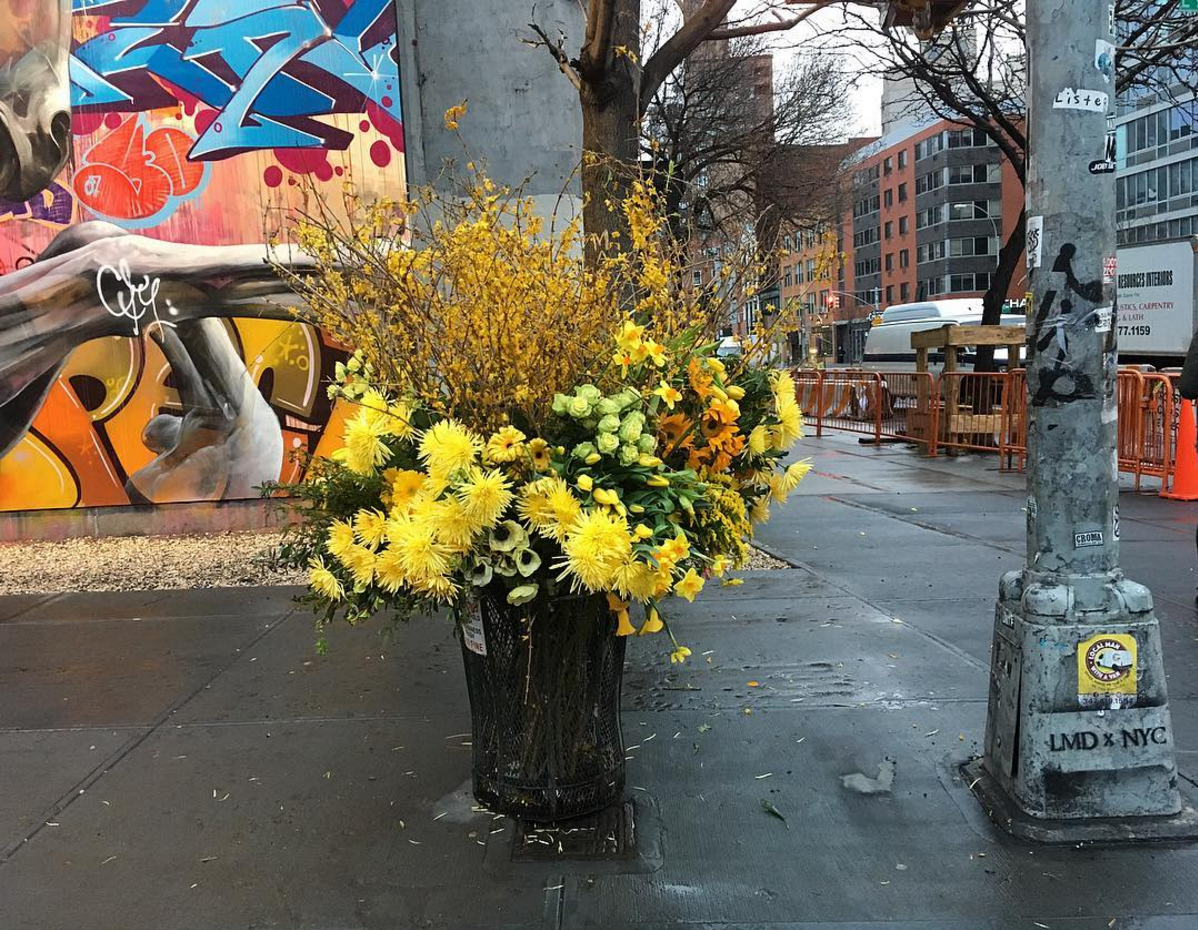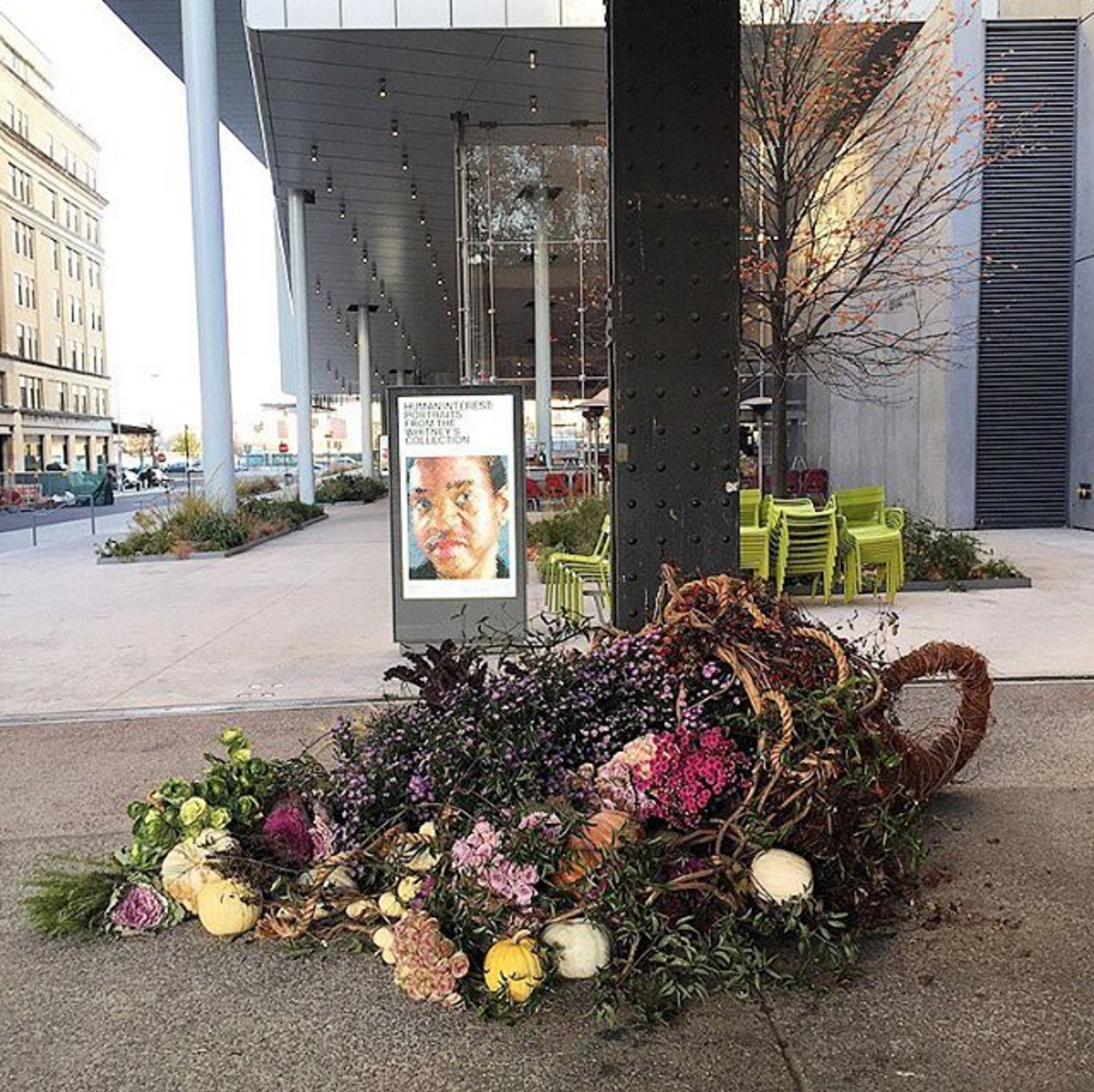 Whitney Museum of American Art (On Thanksgiving: "In these crazy times we're living in, sometimes simply to marvel at something beautiful can help soothe a heart and lift a spirit. We made this 9 foot long cornucopia hoping to do just that. It lives nestled between the Whitney and the stairs to the Highline, but just for today.")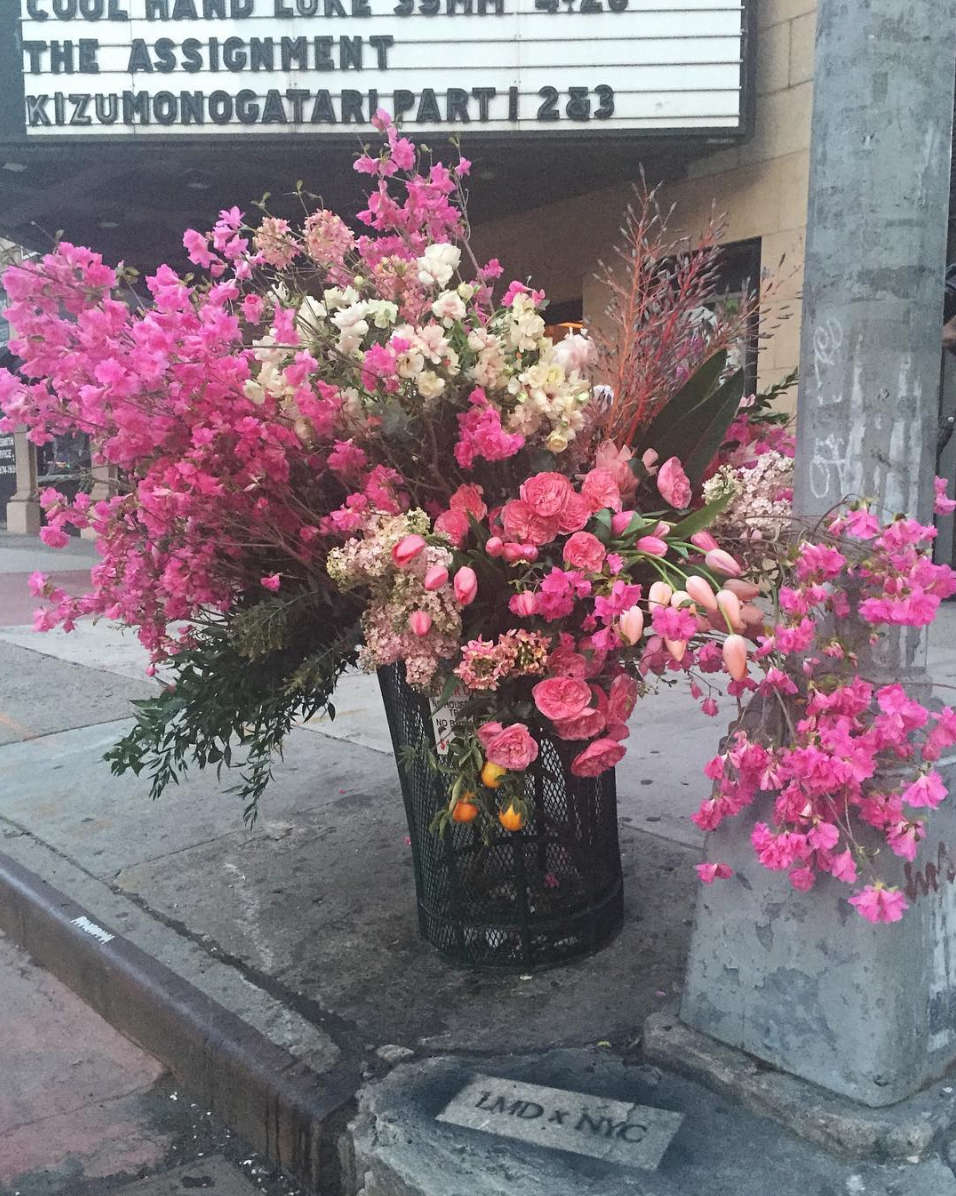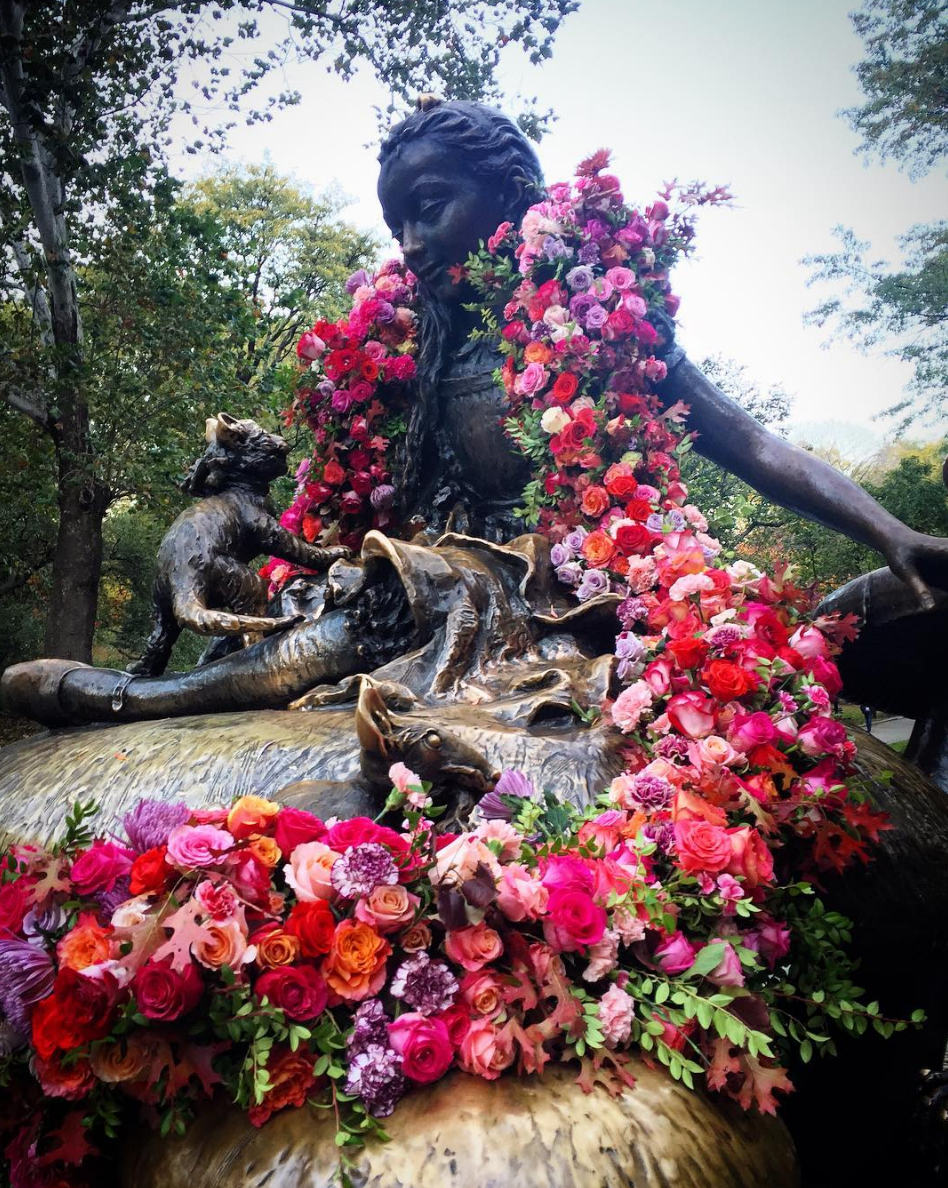 Alice in Wonderland Statue in Central Park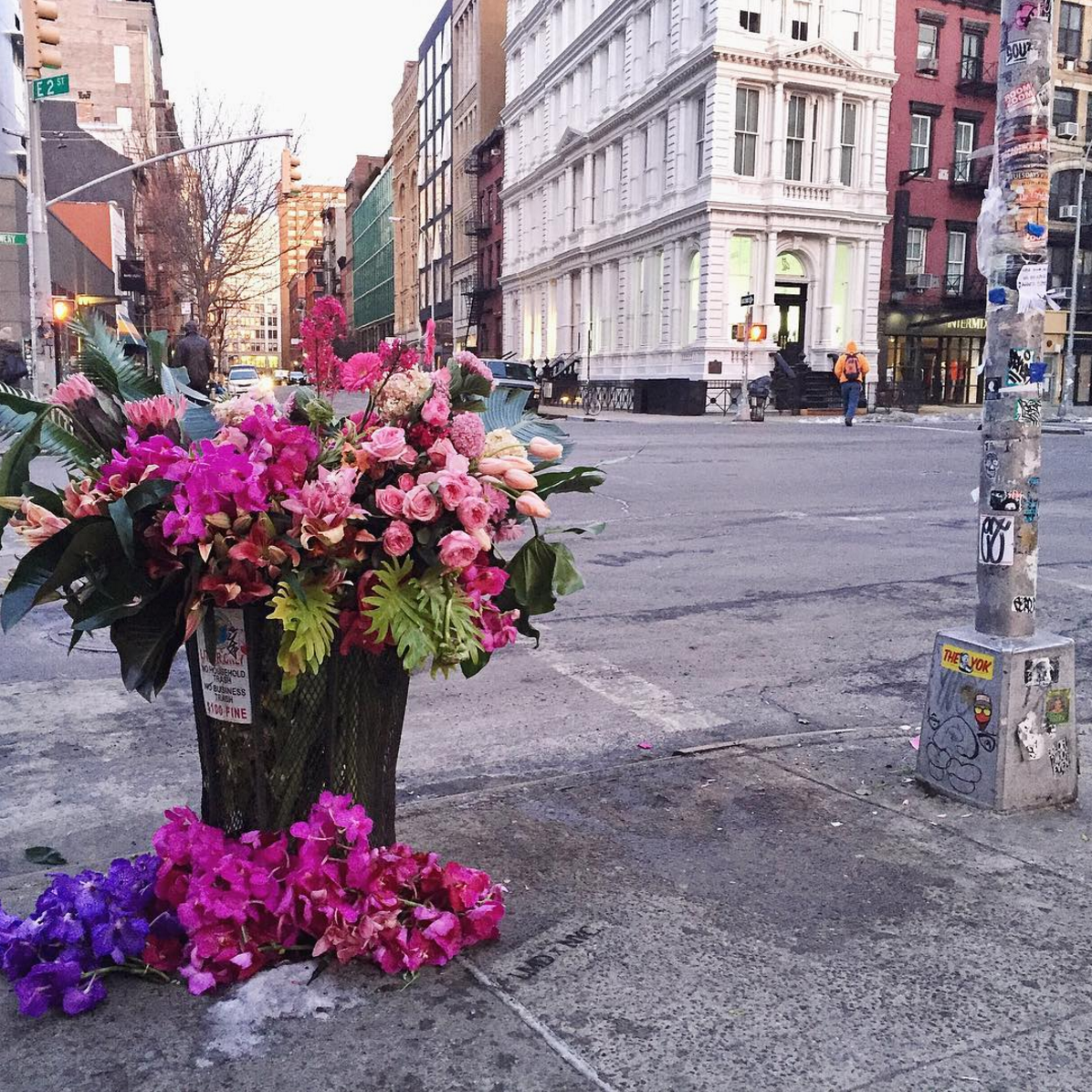 Bond Street And Bowery (Noho/Soho)
Doesn't this make you want to put flowers everywhere? (Psst … have you tried making your own floral arrangement? It's easier than you might think and adds major impact! One of our favorite local florists shows us how.)
You can follow Lewis Miller on Instagram @lewismillerdesign and read more about his pop-up flower flashes on Vogue.