Jessie Randall, the creative director behind one of my absolute favorite shoe and handbag line's, Loeffler Randall, shares a stunning bright white modern home in Park Slope, Brooklyn, with her husband, three kids and dog. They renovated from top to bottom and the results are brilliant; I had to share just a peek into this home tour.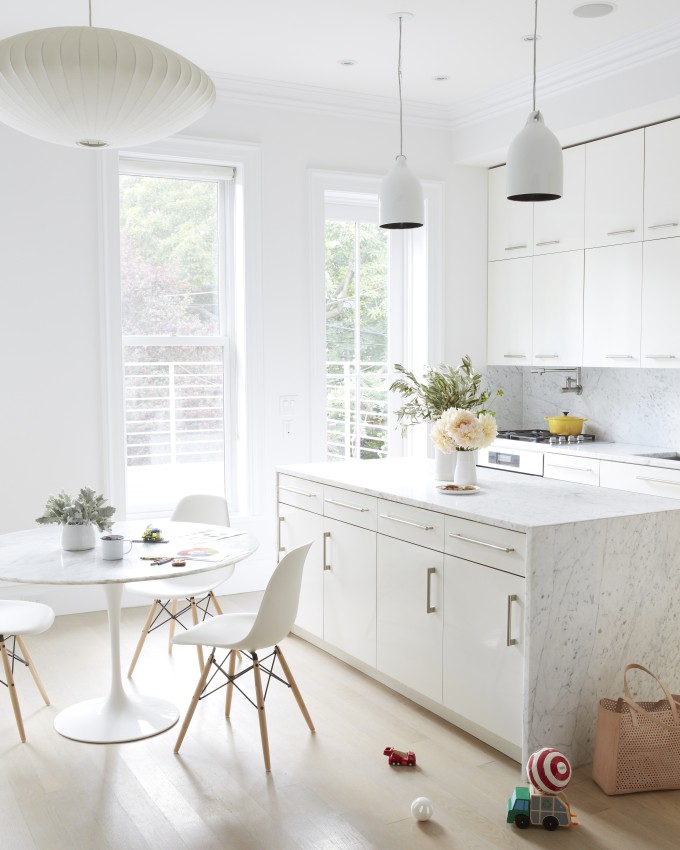 The home is located in Park Slope, an area becoming more and more popular with each passing year, certainly attracts the coolest of the cool.
And Jessie just seems cool – not that that should surprise anyone at all – in that understated, too cool to realize she's cool, making dorky even cooler, kind of way. "I do a lot of knitting, cross-stitching, sewing, quilting. I once got asked in an interview what I want to be when I grow up and I said, I want to be a grandmother."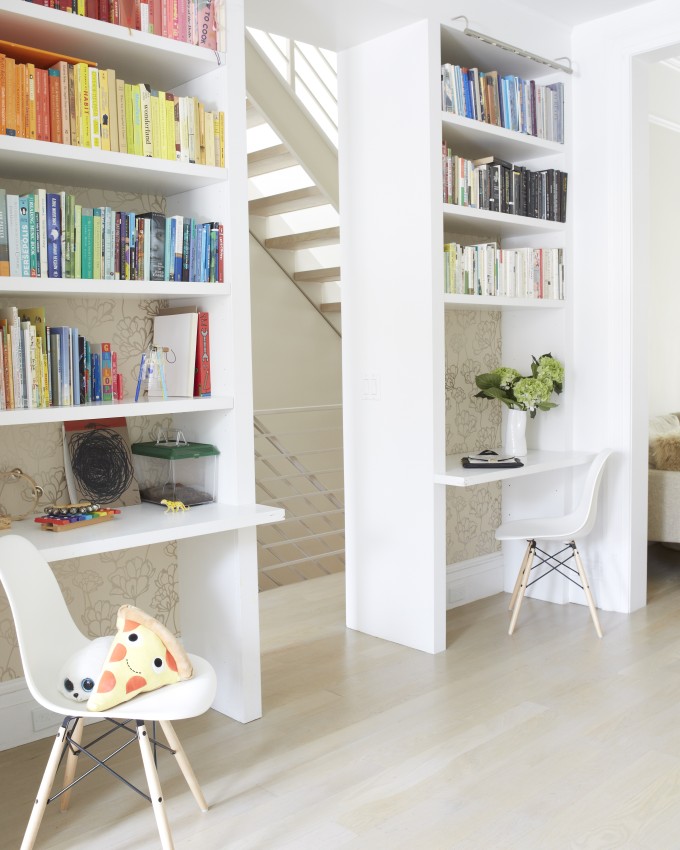 On arranging her books by color: "The knitting store Purl has everything organized by rainbow colors; it's lovely. Then I was home for the day last year, and, on a whim, I said, I'm going to do it! It actually took kind of a long time."
Both the colorful book displays and the unique, yet somehow subtle wallpaper, really pop against a bright white backdrop. (Ahh, the power of white paint!)

See the full home tour on Cup of Jo.
Photos by Alpha Smoot for Cup of Jo. Styling by Randi Brookman Harris.
This post contains affiliate links, which means that if you click on one of the product links, I'll receive a small commission. Thank you so much for clicking through and helping to support this little blog business of mine! Read more about our site, privacy, and disclosure policies here.