This post contains affiliate links, which means that if you click on one of the product links, I'll receive a small commission. Thank you so much for clicking through and helping to support this little blog business of mine! Read more about our site, privacy, and disclosure policies here.
This season's buzziest nail trend, according to its uber popularity on Instagram since the arrival of Spring, is unmistakably the rainbow mani; a.k.a., ombré nails, rainbow nails, or pro gradient nails. Whatever you want to call them – the colorful pro gradient nail trend – multi-colored nails is back again this year, exploding on Instagram, and better than ever.
Ombré Nails: The Pro Gradient Nail Trend Exploding on Instagram
The nail art trend exploding on Instagram involves painting each nail a slightly different shade of a similar color, or an entirely different color all together, depending on the mood. Basically, it's mix-and-match nails, and I am HERE for this trend. (I'm also pretty sure my 4 year old daughter is too!)
The fun of this super trendy manicure is that you really can make it whatever you want it to be. Have fun with polish colors; mix and match every color nail polish for the rainbow mani of your dreams. Bright colors and pastels a bit too much for your taste? Create a subtle neutral ombré manicure using a handful of your favorite nude shades. Looking for something in between? Try pale pastels and soft sorbet- or sunset-inspired colors.
With 10 fingers and 10 toes, you can channel every color of the spectrum and go with an Ombré or pro gradient pattern or just paint every single nail a funky and different color. Whatever colors you go with, the resulting nail art look is totally chic, surprising, quirky and colorful. It looks completely intentional in a really fun way.
Since nails like this do take a bit more thought and effort, my suggestion: go with gel nail polish at a professional nail salon, or try one of these 3 tried-and-true nail polish top coats (plus a solid base coat) to help your at-home mani last a bit longer.
And don't fret:
If standing in front of a wall of nail polish bottles trying to pair the perfect pro gradient colors feels way too intimidating a task, nail guru Deborah Lippmann has you covered with her pre-picked pale pastel Touch Me in the Morning Nail Polish Set, Sunrise, Sunset Set, a super bright Welcome To Paradise Polish Set, and her nude (with hints of blush and rose) Bed Of Roses Polish Set (also available at Nordstrom), or you could check out the Zoya Nail Polish Quad (with several different color options), the Zoya Thrive Nail Polish Sampler, or this butter LONDON Playing Favorites Patent Shine 10X Nail Lacquer Set, which is a beautiful variation of pro gradients nudes (that happens to be on sale at Nordstrom Rack right now!)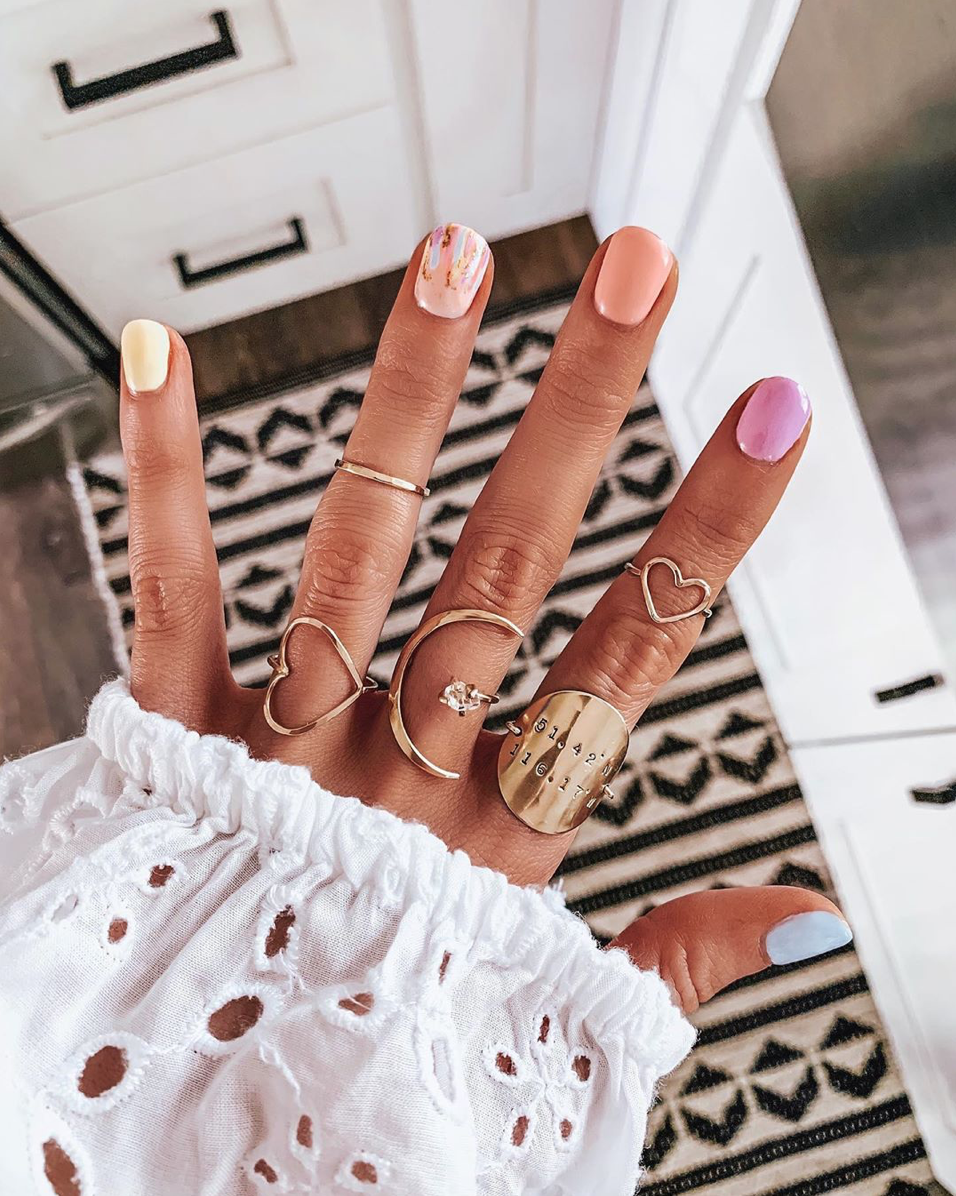 This sorbet-colored rainbow mani practically screams spring. I love it!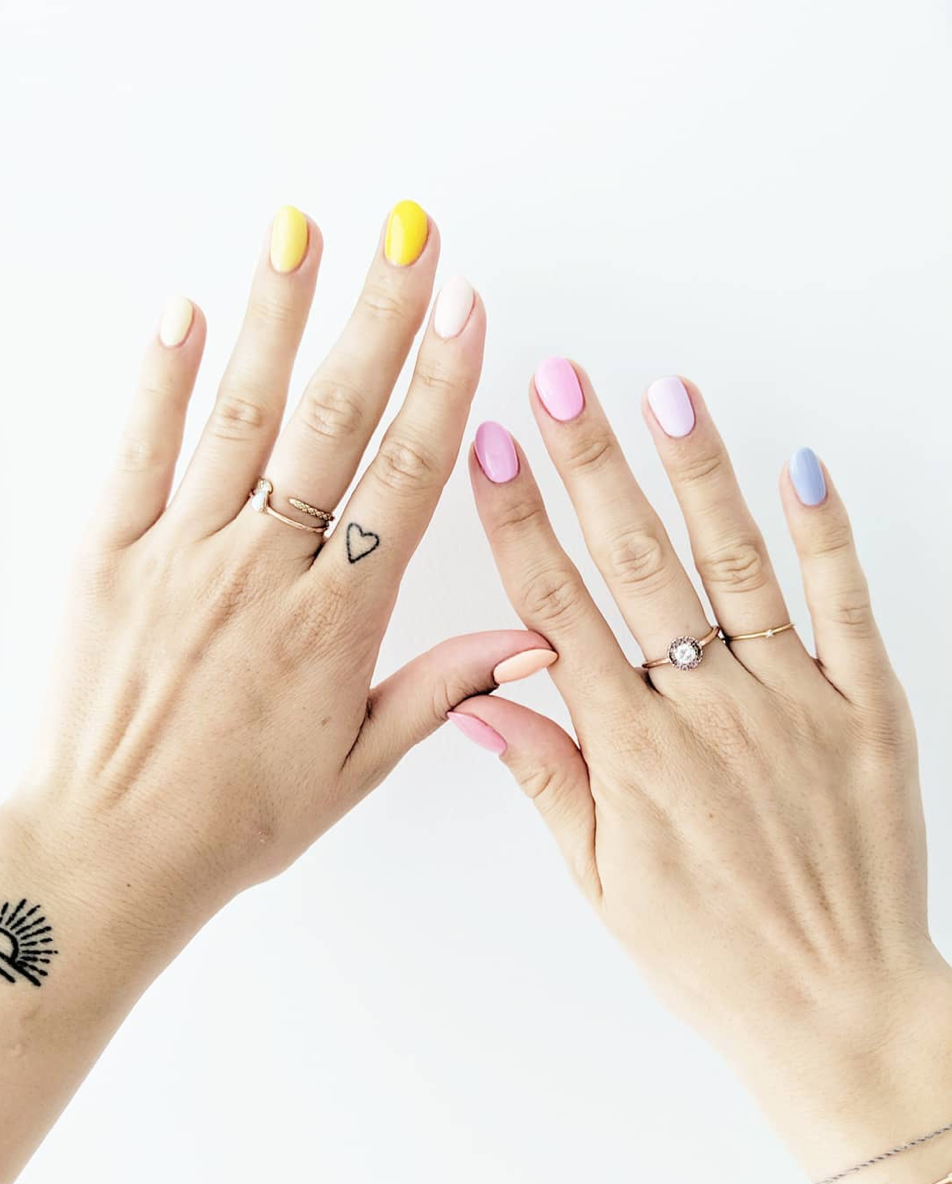 I absolutely adore the fact that this well-planned sunset-inspired manicure runs along every single finger.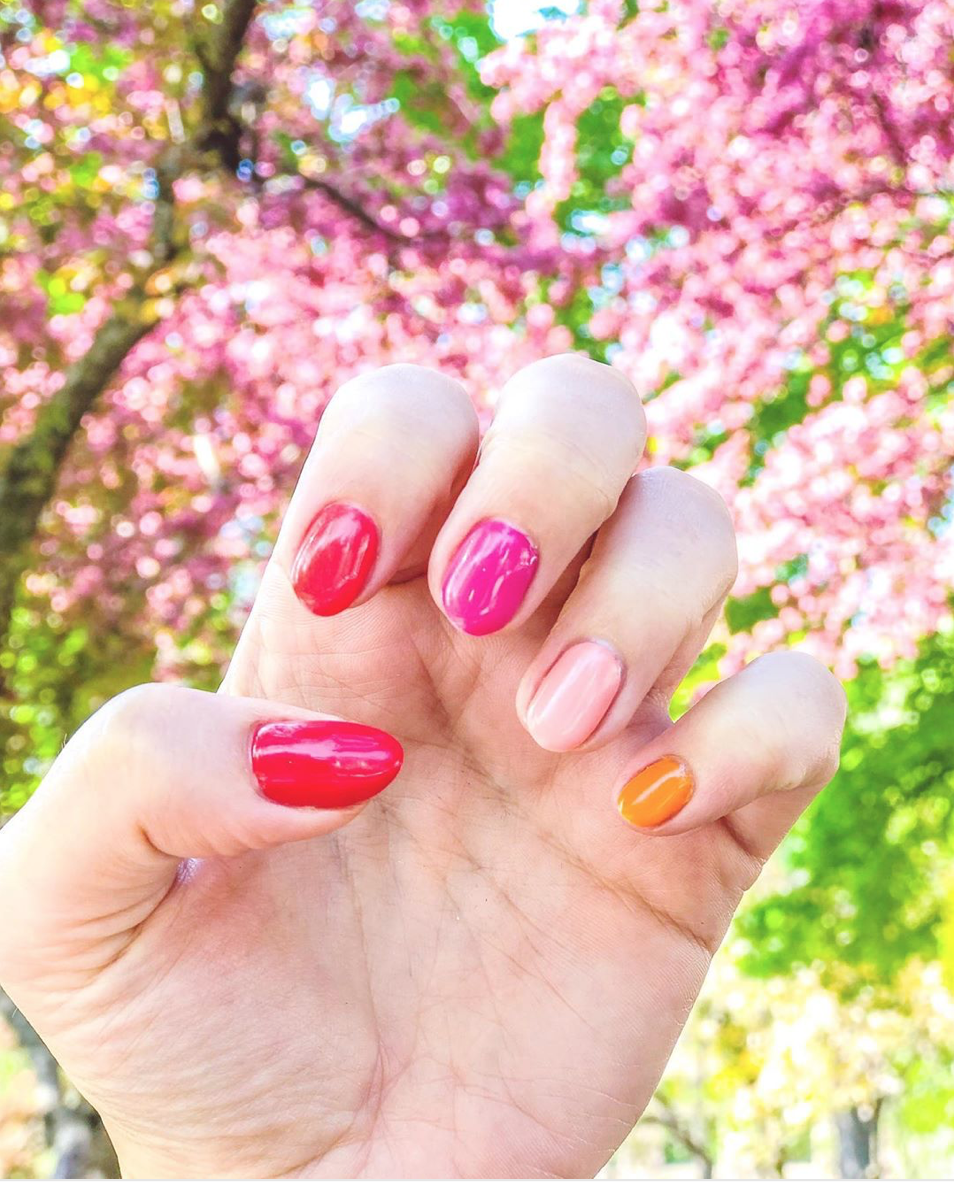 The super bright pink and orange combo here is perfect for spring and summer.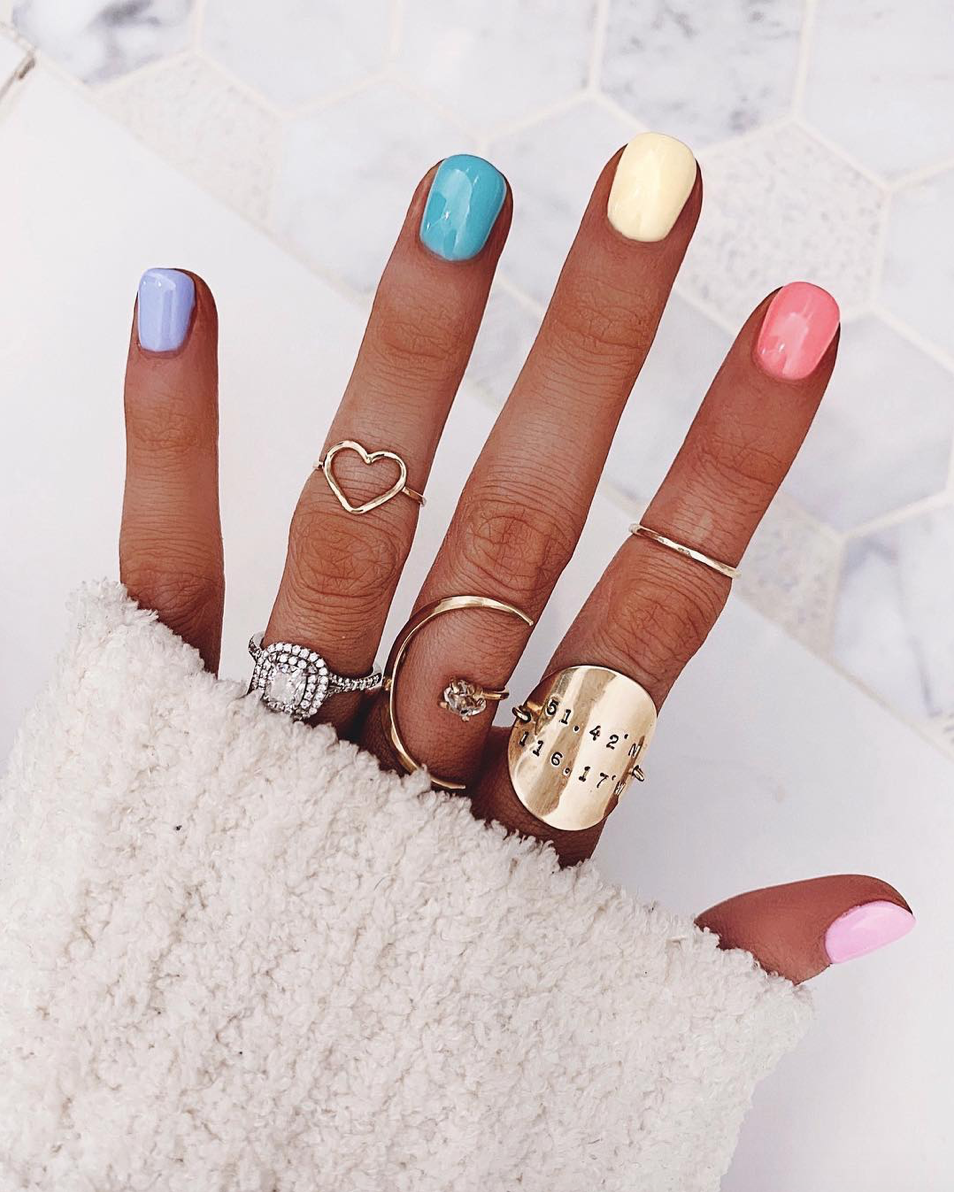 Bright Pastel Rainbow Ombré Nails via @fashionablykay
The super intense brights and glossy shine are just so eye-catching.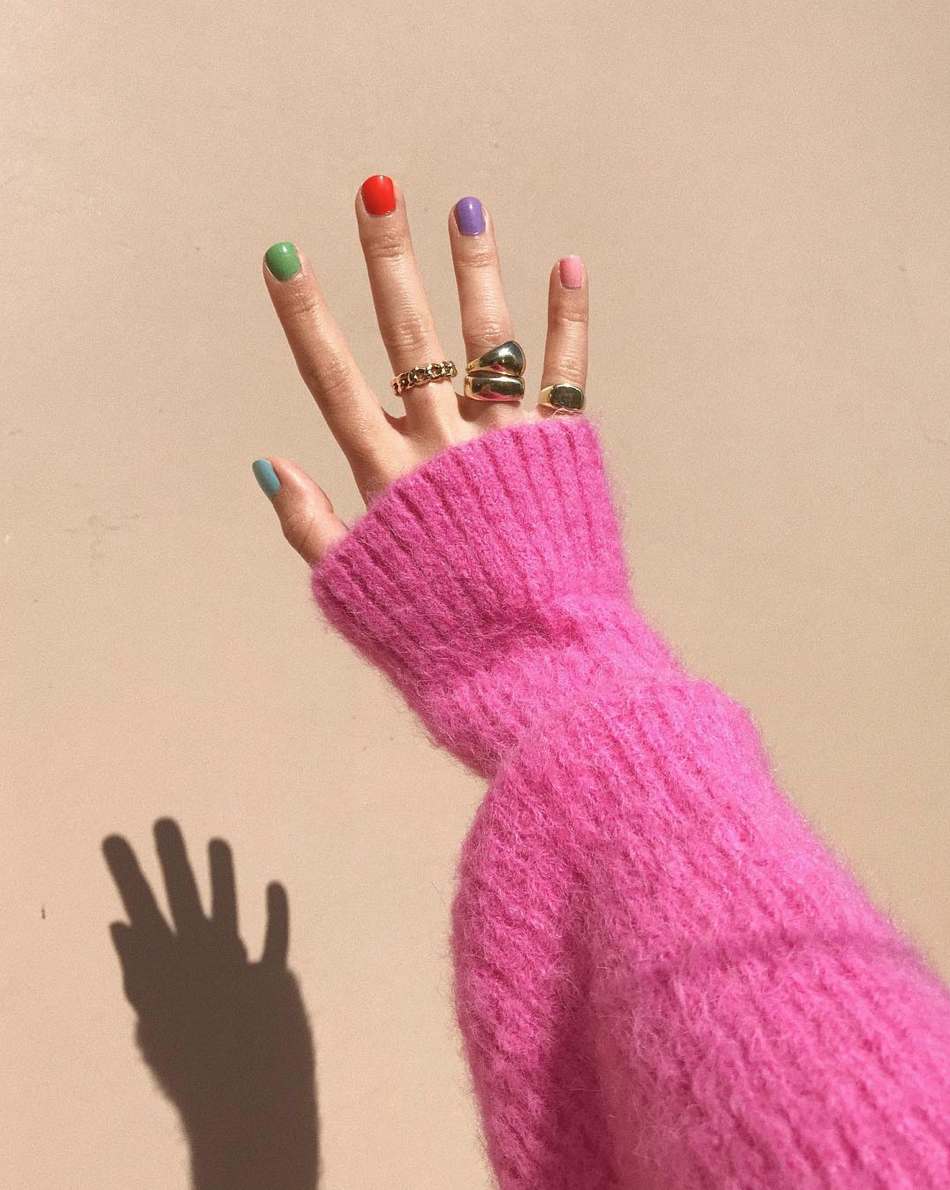 Rainbow Ombré Nails via @thatsaleaf
This manicure really looks like a cheerful rainbow.
How unbelievably chic is this more muted manicure in varying gradient shades of nude? Deborah Lippmann's Bed Of Roses Polish Set (also available at Nordstrom) would create this effect so beautifully.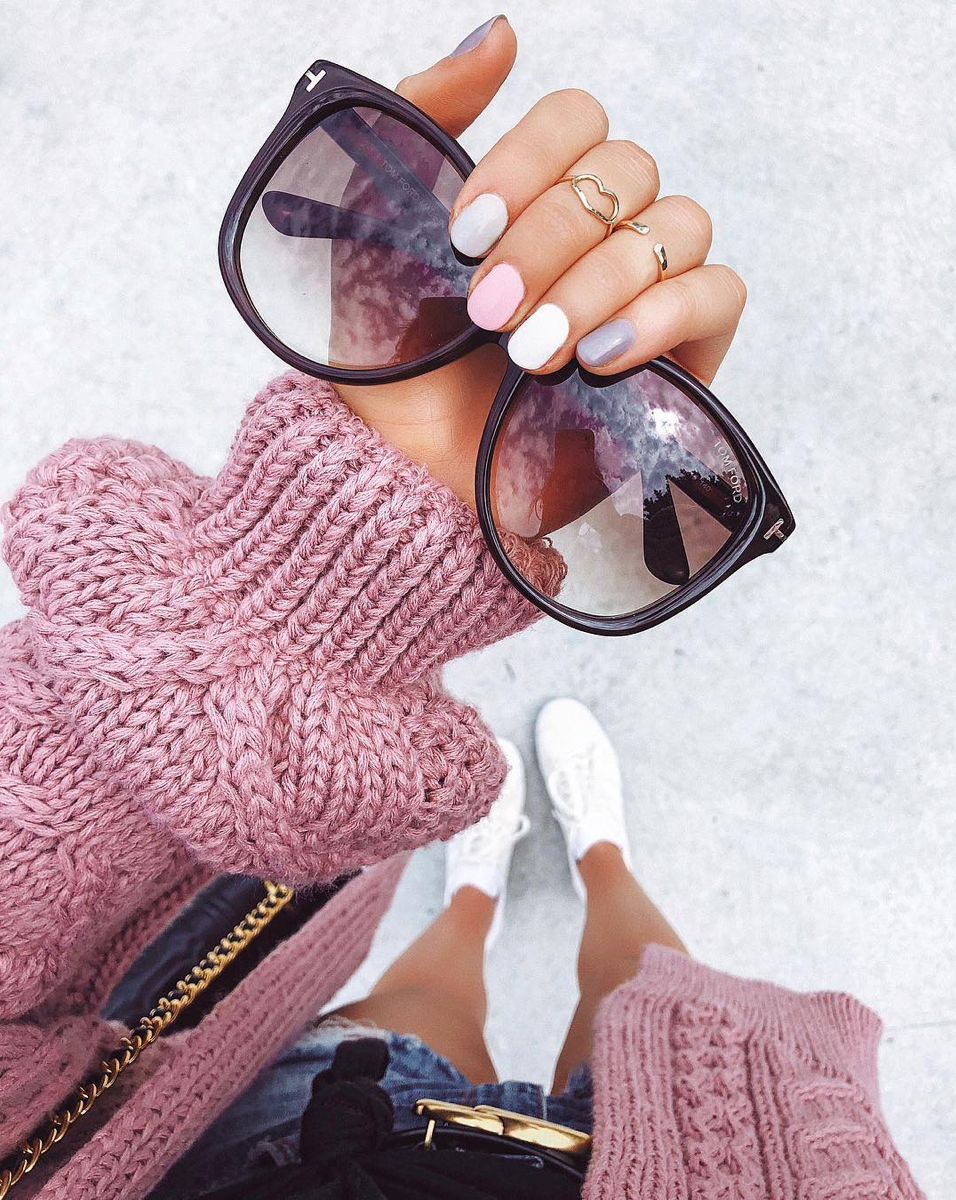 I definitely have a soft pastel ombré mani on my to do list for this weekend now!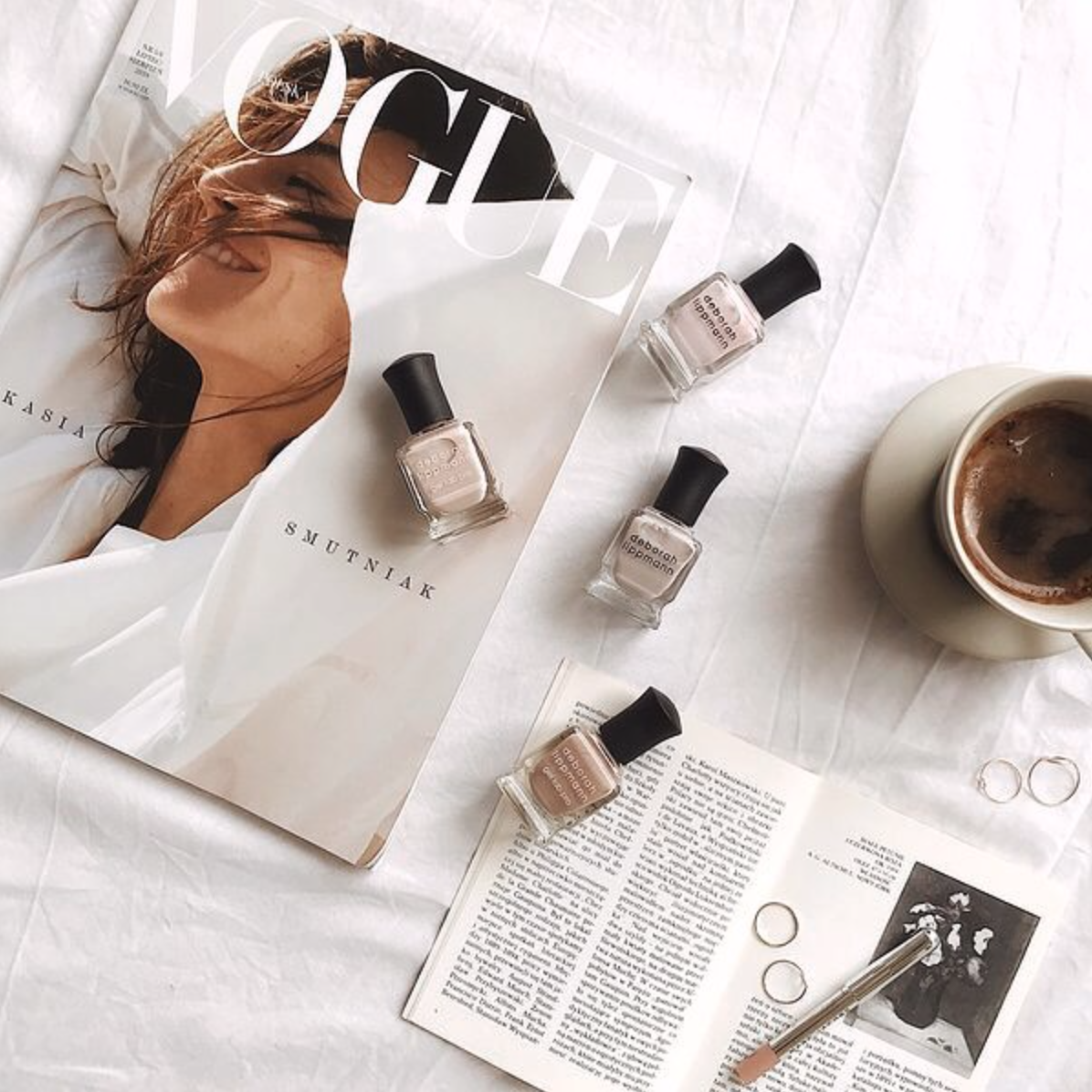 Have fun with your nails this season and give pro gradient/rainbow/ombré nails a try!
SHOP THE RAINBOW MANI NAIL POLISH TREND. CLICK LEFT & RIGHT ARROWS TO EXPLORE
Love this post? Be sure to check out all my beauty favorites right here; including the beauty products I can't stop reaching for lately.