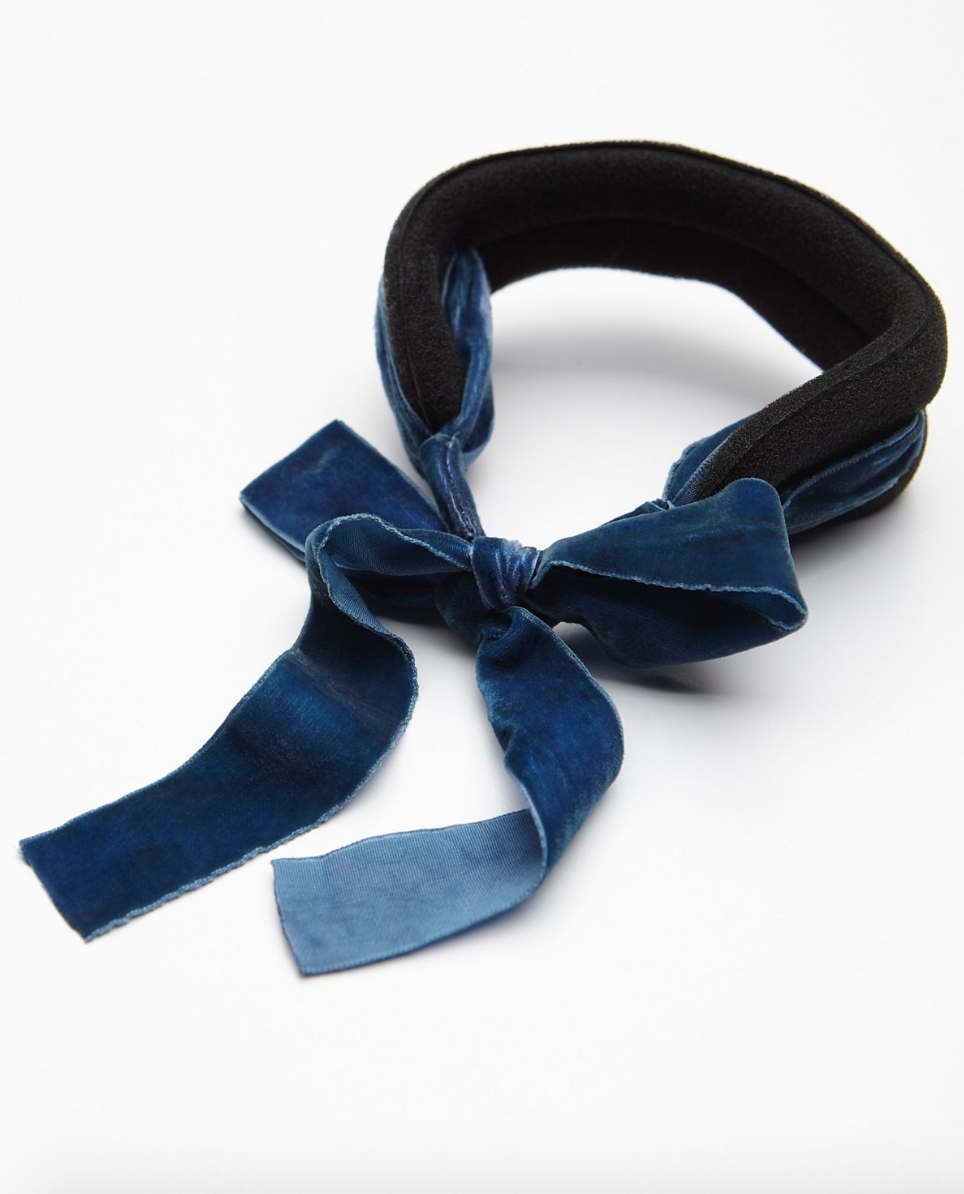 I am a serial bun wearer. I wish I could muster the energy to get more creative with my hairdo, but mostly, first thing in the morning, I just want coffee. Between getting Scarlett ready, the dog outside, and that life-giving cup of coffee in my hands, my hair typically falls in last place. It's not until the UPS guy shows up at our door that I realize I look like a hot mess.
And then I stumble upon this nifty little hair tool, and my bun dreams have pretty much been answered. I know, I know, you're probably thinking, "Lexi, it's just a stupid ribbon." But that's the thing, it's not. Reminiscent of these (kinda nerdy) ponytail wraps of the nineties, this "ribbon" hair tool actually has hidden wire so that your pretty little ribbon stays put. You get that whimsical bow look without it constantly slipping out of your hair throughout the day. The wire will also help to secure your bun; a.k.a., a total lazy girl's bun win. So yeah, I'm kind of excited about putting a bow in my everyday bun, but this bow is magical and beautiful and mine, all mine.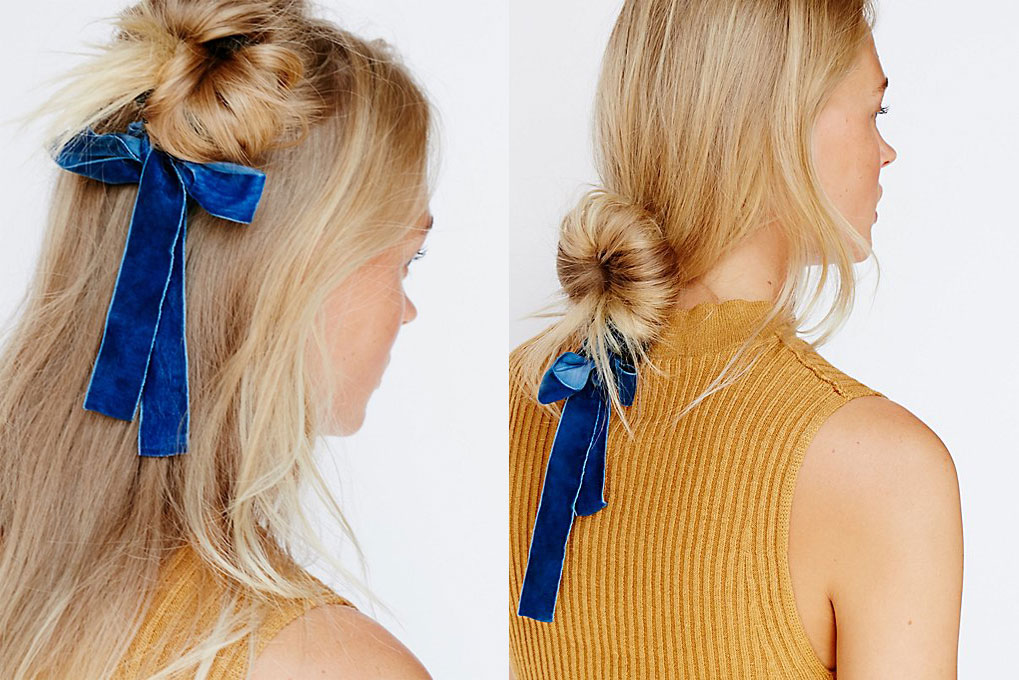 Images: Free People Velvet Chignon Hair Tool (There's also a drippy velvet bow on an elastic hair tie that I'm kind of digging as well!)
This post contains affiliate links, which means that if you click on one of the product links, I'll receive a small commission. Thank you so much for clicking through and helping to support this little blog business of mine! Read more about our site, privacy, and disclosure policies here.