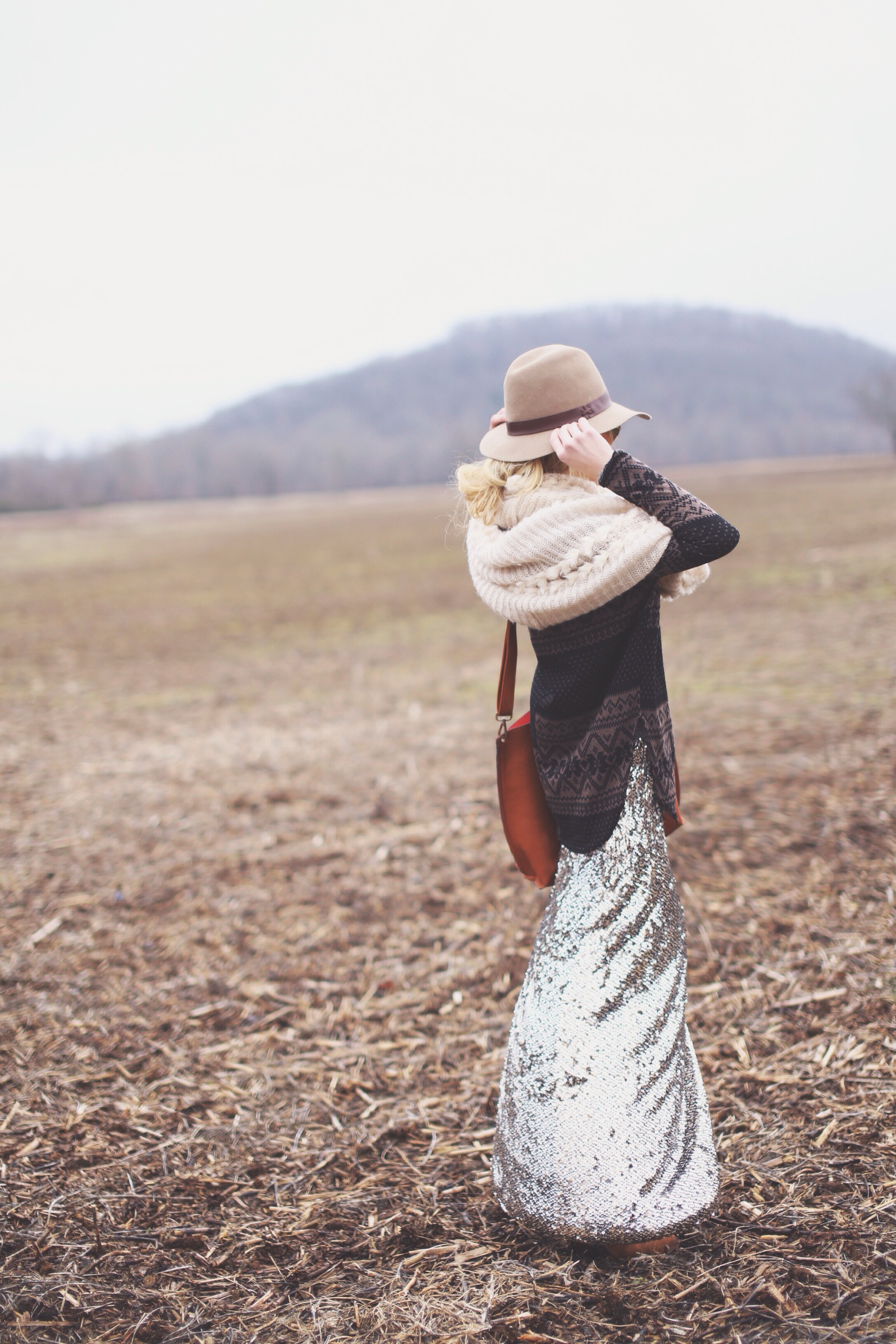 Happy Friday, everyone!!  A few little love notes to get you through the weekend …
Dear Mary, your outfit posts are simply inspiring.  I can't wait to click over every morning to see what you'll be wearing … because it is all just so gosh darn beautiful.  (And by the way, dear readers, if you love that sequin skirt Mary is rocking – sadly now sold out from Calypso St. Barth – check out my post all about sequin maxi skirts; it's a good one!)
Dear fans of a good cry, watch the trailer for The Fault In Our Stars.  Based on a bestselling novel by John Green, the film follows the love story of a teenage cancer patient named Hazel Grace (Shailene Woodley) who falls for the charming Augustus (Ansel Elgort), whom she meets in a support group.  The idea of watching this movie, and/or reading the book, actually sort of terrifies me.  I've put off reading the book for a while now, knowing that the story is about a girl who was diagnosed with stage 4 thyroid cancer.  For those of you who've followed along on Glitter, Inc. for a while now, you might know that I was diagnosed with thyroid cancer a few years ago, and even after the surgeries, etc., still have to have regular check-ups, bloodwork, and ultrasounds to always be sure.  Surety is the kind of thing you crave once you've had cancer.  (You can read a bit about my story, here, Getting Personal +A Thank You.)  But I'm a sucker for a love story, and my guess is, I'll go see the movie, gripping my husband and sister's hands at full strength while inhaling a soft pretzel and choking back tears.
Dear Verily, thank you for this amazing post all about how to photograph food.  So needed.
Dear Anna Kendrick, you are awesome, and totally super bowl commercial hot.
Dear best fashion inventions ever, Rag & Bone designed sweatpant jeans.  They're sweatpants that are printed to look like jeans.  Comfy and adorable … and hello, they're presentable sweatpants!  Genius.
Dear Lana del Rey, now I'm even more excited to see Maleficent.  This movie is going to be amazing, and Lana's haunting cover of the 1959 "Once Upon a Dream" is no different.  Is anyone else noticing a trend?  So many good movies coming out in the next few months!  (Also, ridiculously excited to see Winter's Tale.)
Dear Bleecker Tote, I am now loving new-to-me Australian handbag line, Vintage Princess; thanks for the intro!
Dear weekend breakfast (and snack every hour after that), try this amazing granola recipe – it makes perfect clumpy granola every time.