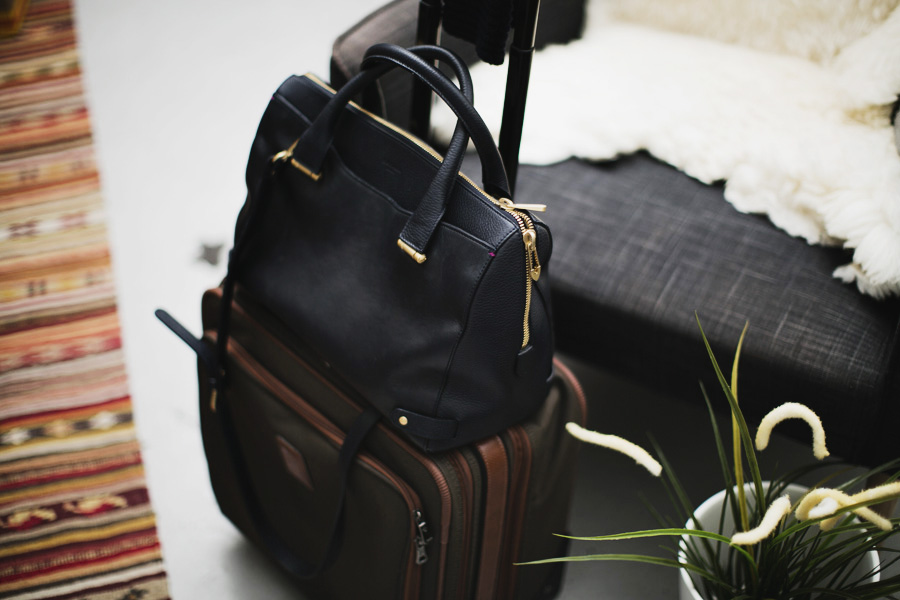 Tomorrow we're jetting off to Boston for a day or two, and then it's a full week at my parent's house on the coast in Maine, and I cannot wait.  For the first time in a long time, I've been acutely aware of how much I need this break.  It's not that I'm burned out, just a little overwhelmed.  I've been working long hours at the law office and then rushing home to switch hats and plug away at the blog, often-times way too late into the night.  When I went part-time as a lawyer, I vowed to neatly divide my day in two, so that I wouldn't be frantically blogging after midnight, but lo and behold, life gets in the way of fancy plans, and here I am, juggling a whole lot.  It's okay, but I'm ready to put my feet up, eat too much lobster, and just breathe.  Though don't worry too much, I'll still be updating the blog through the holidays (mostly because I can't help myself!)
Now on to the good stuff … this week's little love notes …
Dear Alice + Olivia, you're Pre-Fall 2014 collection is just so good.
Dear pad thai fans, rumor has it, this recipe is fairly simple and delicious.  Definitely going to have to try this.
Dear procrastinators, check out these last-minute ways to decorate your home for the holidays and all of the fun gift guides (most online retailers have fast and free shipping in these days leading up to Christmas!)
Dear perfect little black dress (a.k.a., lace and leather), be mine.
Dear fashion, throwing ballet into the mix is always a good idea.
Dear Pinterest, I just love when you lead me to pictures like this. Now that's a dreamy bedroom.
Dear self doubt, I'm now on a crusade to drop the fat talk after writing this post and reading about Jennifer Lawrence's interview with Barbara Walters. "If we're regulating cigarettes and sex and cuss words, because of the effect it has on our younger generation," Lawrence asks Walters, "why aren't we regulating things like calling people fat?"
Dear holiday spirit, get into it by watching (and simultaneously laughing out loud) as Billy Eichner and Amy Poehler ambush New Yorkers on the street and try to get them to sing Christmas carols.  It's amazeballs.
Image via Park and Cube