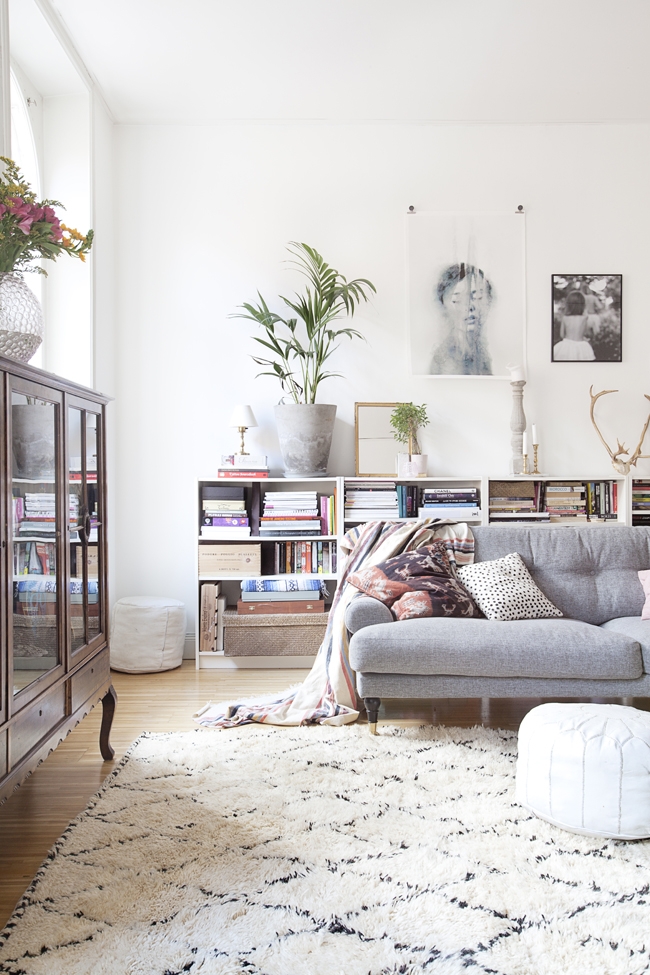 Dear living room, why can't you look this cool and effortless? Instead, you're in piles of books and recipes and notebooks and pencils and blog-to-do's and half-started craft projects and glitter.  The glitter part is the good part (despite the fact that I don't think a day goes by that my husband and my dog don't track glitter out the front door).  But really, if the rest of the room could look half this chic, well that would be neat.  Maybe a moroccan rug would help?  (Living room image via Lovely Life.)
Dear everyone, did you catch the great news?  The legal e-book I wrote for The B Bar is officially live, and I couldn't be more excited.  (I know, right … I wrote an e-book!?)  Read all about it!
Dear beauty junkies, Bobbi Brown launched a new youtube channel.  The channel is called "I love makeup."  Me too.
Dear perfect song, I can't get you out of my head.  (I Love The Rain The Most by Joe Purdy.)
Dear Tiffany, your crafting paradise rocks.
Dear t-shirt dress, never have I ever wanted a t-shirt … attached to a dress … more.
Dear bloggers, Sugar & Cloth's new series all about blog photography is simple and helpful.  Definitely a must if you're trying to up your photography game.
Dear October, you're as good an excuse as any to rekindle my obsession with this dip-dyed orange and cream wedding dress.
Dear DIY leather bow hair tie, say hello to my weekend.  Michaels here I come.
Happy weekend, everyone!  I'll be taking another shot at setting up my home office (all.weekend.long.) — wish me luck!