This post contains affiliate links, which means that if you click on one of the product links, I'll receive a small commission. Thank you so much for clicking through and helping to support this little blog business of mine! Read more about our site, privacy, and disclosure policies here.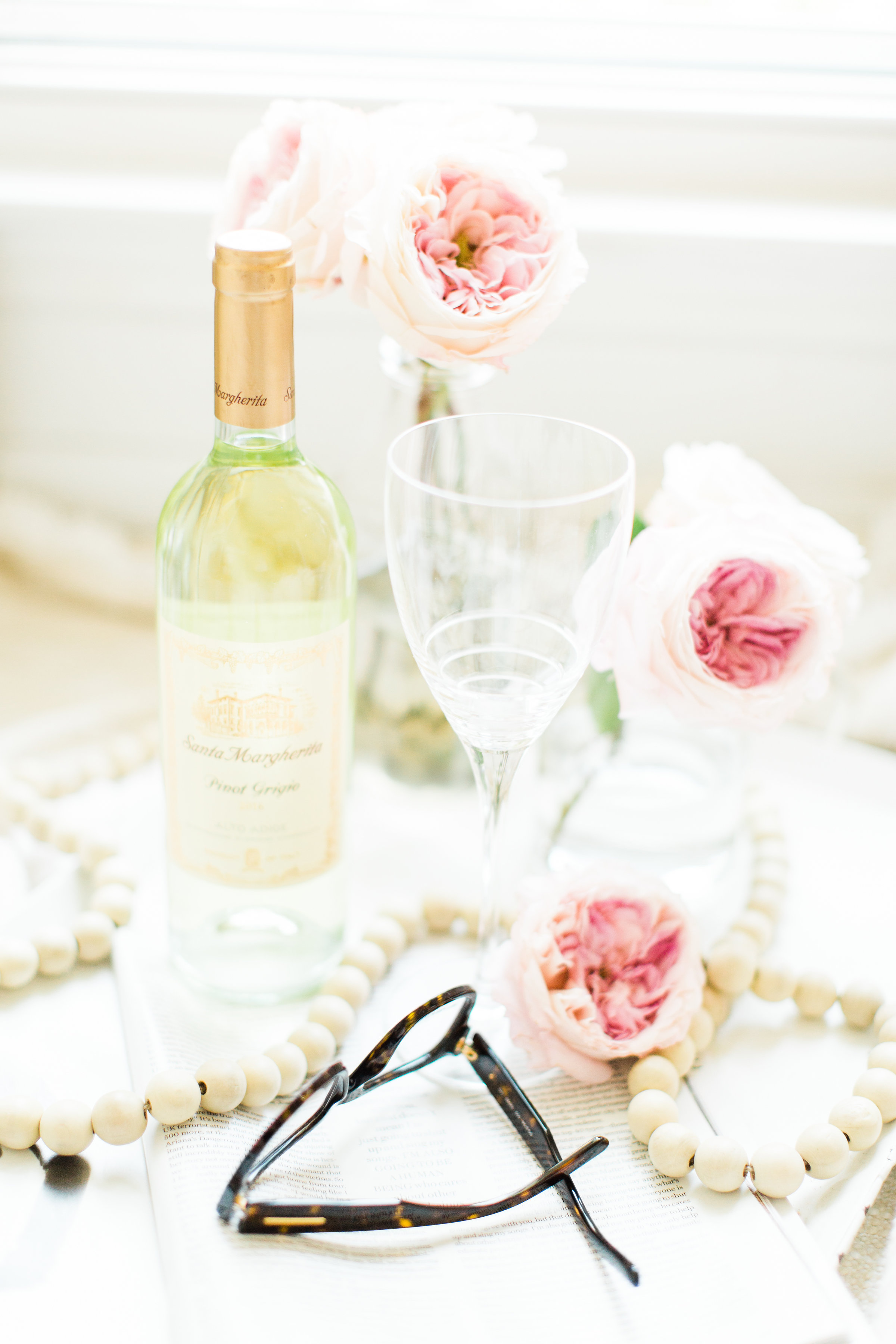 Happy weekend! How have your weeks been going? We've been busy as ever, and though we have about a million things on the checklist for the weekend, hubby is working for about half of it. Whomp whomp. So we'll be cramming as much as we can in on Saturday, and Sunday I'll play with the girls and start to prep for next week's photo shoots.
Speaking of partners, hubby and I have recently started renting movies at home and having at-home "date nights." I'm not gonna lie: I don't know what took us so long! 😂 Seriously, just ordering delivery for dinner, opening a bottle of my favorite wine, and paying $5 to watch a movie from the comfort of our sofa, *without* having to wash my hair and put on makeup on a Saturday night feels like a little slice of heaven. The secret's out = #livingroomdatenight is where it's at.
I'll be sharing what we're up to throughout the weekend over on instagram (lots of fun behind-the-scenes on my insta stories too!), facebook, and twitter. Follow along! How about you? Any exciting weekend plans?
With that, a few little love notes to the things I loved most this week …
1 – Dear Instagram crushing, you must, must, must start following @c.b._designs if you're as obsessed with dreamy farmhouse interiors as I am. She is killing it with the fall inspiration. I mean, her pumpkin-covered staircase is EVERYTHING. (Seriously, I've already pinned SO much fall goodness to my Pinterest board.)
2 – Dear design know-how, the 3-inch decorating mistake everyone makes. (Plus, three more tiny tweaks that can make a big difference around your home.)
3 – Dear grace under pressure, 5 habits of highly mindful people.
4 – Dear career search, 9 job-finding secrets, according to head-hunters.
5 – Dear thermostat wars, here's why some people "run hot" or cold.
6 – Dear glamorous home updates, at under $200 this stunning cream wood bead chandelier makes a major impact for a fraction of the price of a normal chandelier. Swoon. (See more of my favorite WEEKLY FINDS right here.)
7 – Dear weekend baking, soft and chewy oatmeal whoopie pies with cream cheese frosting.
Get the origins of these sweet little love notes, here, and catch up on love notes of the past.
SHOP THIS WEEK'S LITTLE LOVE NOTES POST | CLICK LEFT & RIGHT ARROWS TO EXPLORE

Photo by Annie Timmons Photography for Glitter, Inc.