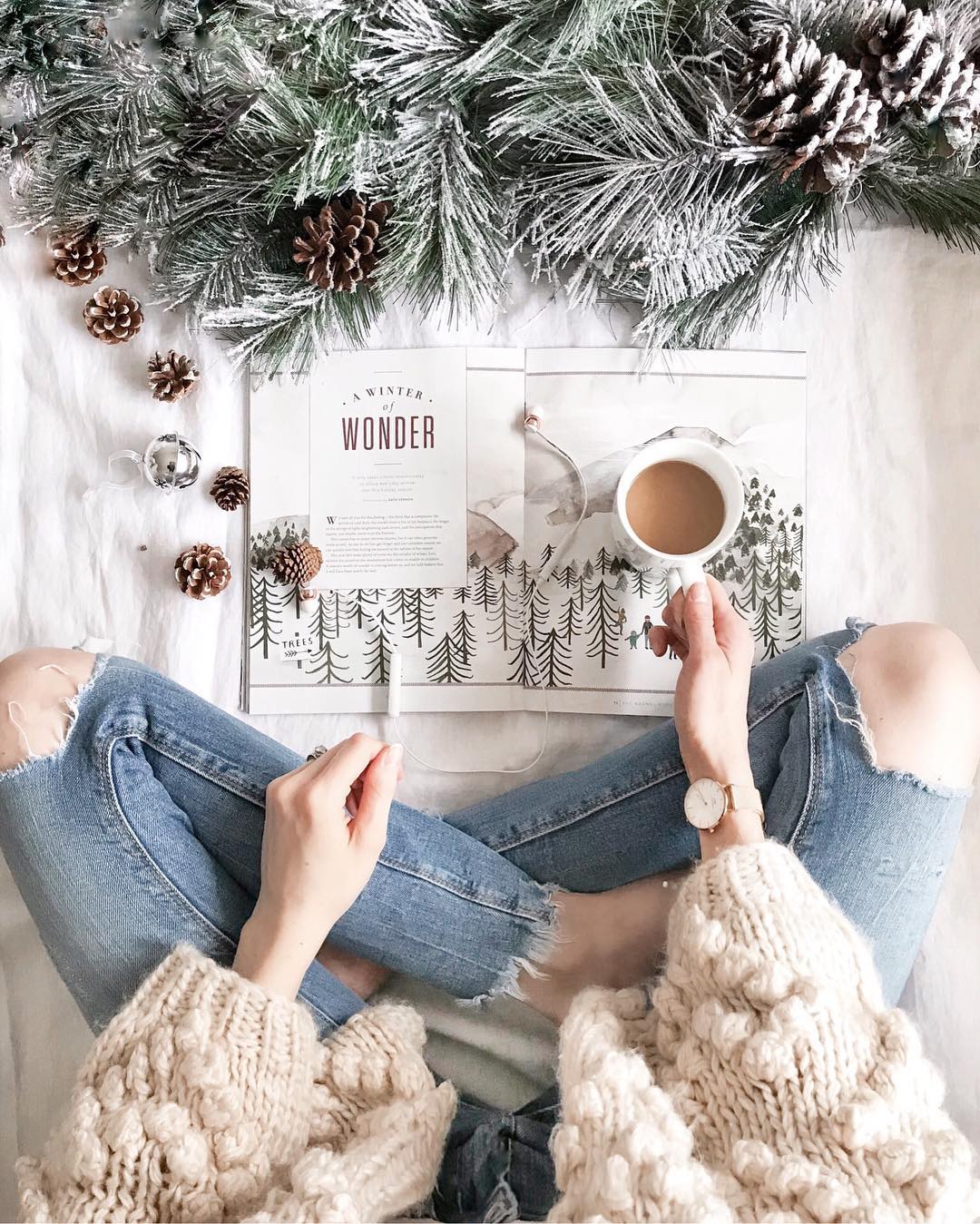 H E L L O  W E E K E N D ! ! ! It has been a jam-packed week (photo shoots and lots of holiday work), plus hubby has been working crrrazy hours at the hospital – days and nights, boooo. Today, Saturday, we're mostly hunkering down since the weather is all kinds of gross. It's about 33° out and it's raining cold slushy ice. It's supposed to turn to snow at some point today, but mostly it's just cold and grey. Tonight we have a holiday party and tomorrow is the local Chanukah festival; so I'm really hoping this weather holds out. But, I always have about a gajillion presents to finish shopping for and wrapping. I'll be sharing what we're up to throughout the weekend over on instagram (lots of fun behind-the-scenes on my insta stories too!), facebook, and twitter. Follow along! How about you? Any exciting weekend plans?
With that, a few little love notes to the things I loved most this week …
Dear Instagram crushing, follow @quentinandco. Her feed is absolutely gorgeous. You're welcome.
Dear words of wisdom, read Emma Watson's thoughts on insecurity. They're powerful and beautiful and sad.
Dear cardigan dreams, pom poms make everything ten times more adorable; exhibit A.
Dear words in print, words journalists write that no one ever says.
Dear lessons in love, a secret to a happy marriage.
Dear movies I really want to see, Ladybird. Have you seen it? It's on my must-see list. You know … the one I'll get to about a year after a movie is in theaters, because it's the only way busy moms get to see movies. 😂
Dear weekend baking, homemade chocolate teddy grahams.
Get the origins of these sweet little love notes, here, and catch up on love notes of the past.
image via @quentinandco
This post contains affiliate links, which means that if you click on one of the product links, I'll receive a small commission. Thank you so much for clicking through and helping to support this little blog business of mine! Read more about our site, privacy, and disclosure policies here.