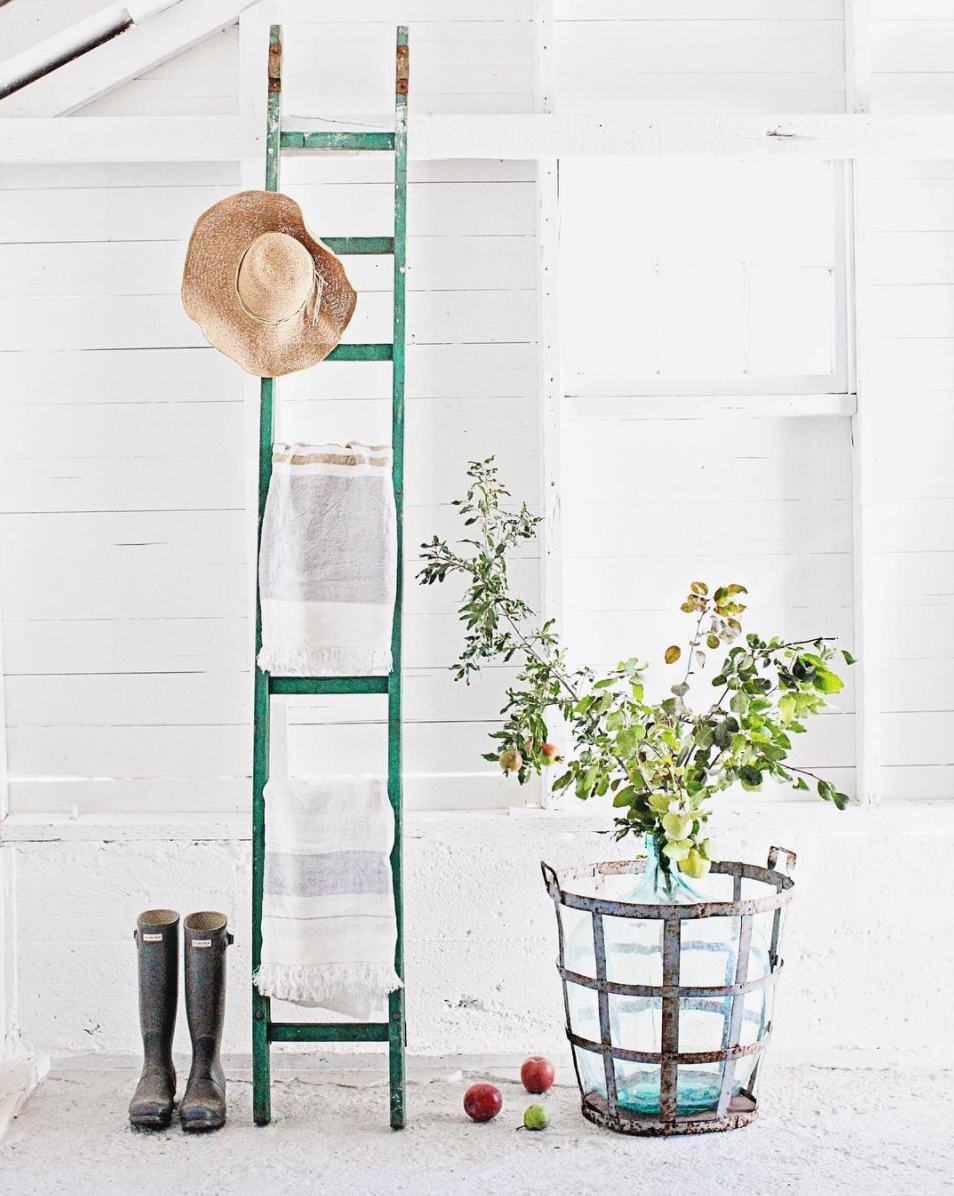 Happy Friday! Who's busy decorating for Halloween this weekend? Other than a few pumpkins, I feel SO behind. Normally, on October 1st, I've got my giant rubbermaid bins out, hanging bats and pumpkins and witches; but of course, a certain perfect newborn came whirling in on the 3rd, thwarting my Halloween decorating ambitions. Here's to hoping we can get it done this weekend! As for life around here, we're adjusting to a new normal with two girls. Of course, having a two-and-a-half week old and a three-year-old means we're tired ALL of the time, but it's learning to juggle two tiny humans that's been the biggest challenge. Still, I melt every time they do anything adorable (which is about every other second), and I can't get enough. We're going to attempt to go somewhere with the girls this weekend, mostly to give Mama and Scarlett a chance to be out of the house. (Thank goodness for Scarlett's school each weekday morning; I think that's really kept things mostly normal-ish for her and I'm so grateful.) Any moms out there have any sage words of advice about parenting multiples? The juggle is SO real.
I'll be sharing what we're up to throughout the weekend over on instagram (lots of fun behind-the-scenes on my insta stories too!), facebook, and twitter. Follow along! How about you? Any exciting weekend plans?
With that, a few little love notes to the things I loved most this week …
Dear Anthro lovers, Anthropologie is turning 25 today and it's their BEST Anthro Day yet: I'm talking 25% off EVERYTHING! The sale is ON.
Dear picture perfect, this photographer spends an eternity waiting for museum visitors to match artwork and the result is worth the wait.
Dear cool weather must-haves, a pretty perfect velvet dress for fall.
Dear wanderlust, you'll never guess where and what Airbnb's most popular listing ever looks like.
Dear good scents, an education in finding the right fragrance.
Dear bride styles, the evolution of wedding dresses throughout history.
Dear smiley face no-no's, emoji etiquette in work emails.
Dear playing dress-up, here's a pretty good guess at what everyone's going to be for Halloween this year.
Dear weekend baking, white chocolate pumpkin scones with espresso glaze.
Get the origins of these sweet little love notes, here, and catch up on love notes of the past.
image via @dreamywhiteslifestyle
This post contains affiliate links, which means that if you click on one of the product links, I'll receive a small commission. Thank you so much for clicking through and helping to support this little blog business of mine! Read more about our site, privacy, and disclosure policies here.