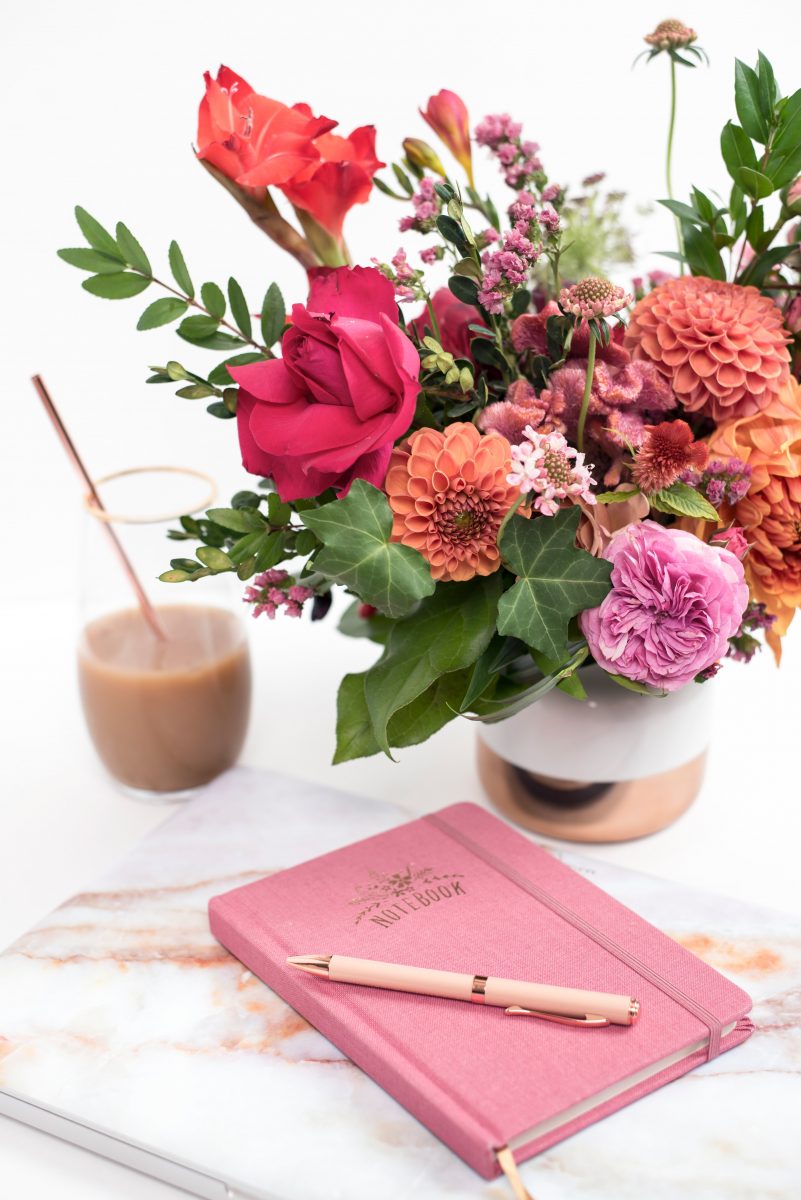 It's been more than a week with our sweet baby girl, Emme, and I swear there are moments where I feel like she's been here all along; she just fits, you know? Scarlett is completely smitten with her little sister, and I find myself begging her to stop throwing her arms around Emmeline at least every other minute. I mean, a newborn is a peanut after all. Not such a bad problem to have. Of course, we're exhausted, but it comes with the territory. Trying to stay on top of blogging and two kids, has been quite the feat, still I know slowly but surely, I'll get the hang of it.
I'll be sharing what we're up to throughout the weekend over on instagram (lots of fun behind-the-scenes on my insta stories too!), facebook, and twitter. Follow along! How about you? Any exciting weekend plans?
With that, a few little love notes to the things I loved most this week …
Dear feel good tricks, this simple activity can make you so much happier. (It's science.)
Dear fellow mamas, anyone ever try the Miracle Swaddle? Emme is basically a Houdini, and we can't keep her little arms secure in any of our homemade swaddles. We've heard good things about the Miracle Swaddle. Have you tried it?
Dear end-of-week giggles, if you aren't already following mama, @mayavorderstrasse, now is the time. She's beautiful and hilarious and all of her Instagram snaps are A+.
Dear DIYs to try, the cutest owl pumpkins made using just a Sharpie.
Dear chiller temps, THE perfect scarf. (Aaaand I plan on pairing it with this sleeved t-shirt dress in black I just snagged on Amazon. It was $16.99 (and several of the colors are $9.99!) I have a feeling I'll be living in this all fall.
Dear party planning prep (because it's almost the season!), how to throw a large dinner party without losing your mind.
Dear weekend baking, pistachio chocolate sable cookies. (These look SO good.)
Get the origins of these sweet little love notes, here, and catch up on love notes of the past.
This post contains affiliate links, which means that if you click on one of the product links, I'll receive a small commission. Thank you so much for clicking through and helping to support this little blog business of mine! Read more about our site, privacy, and disclosure policies here.