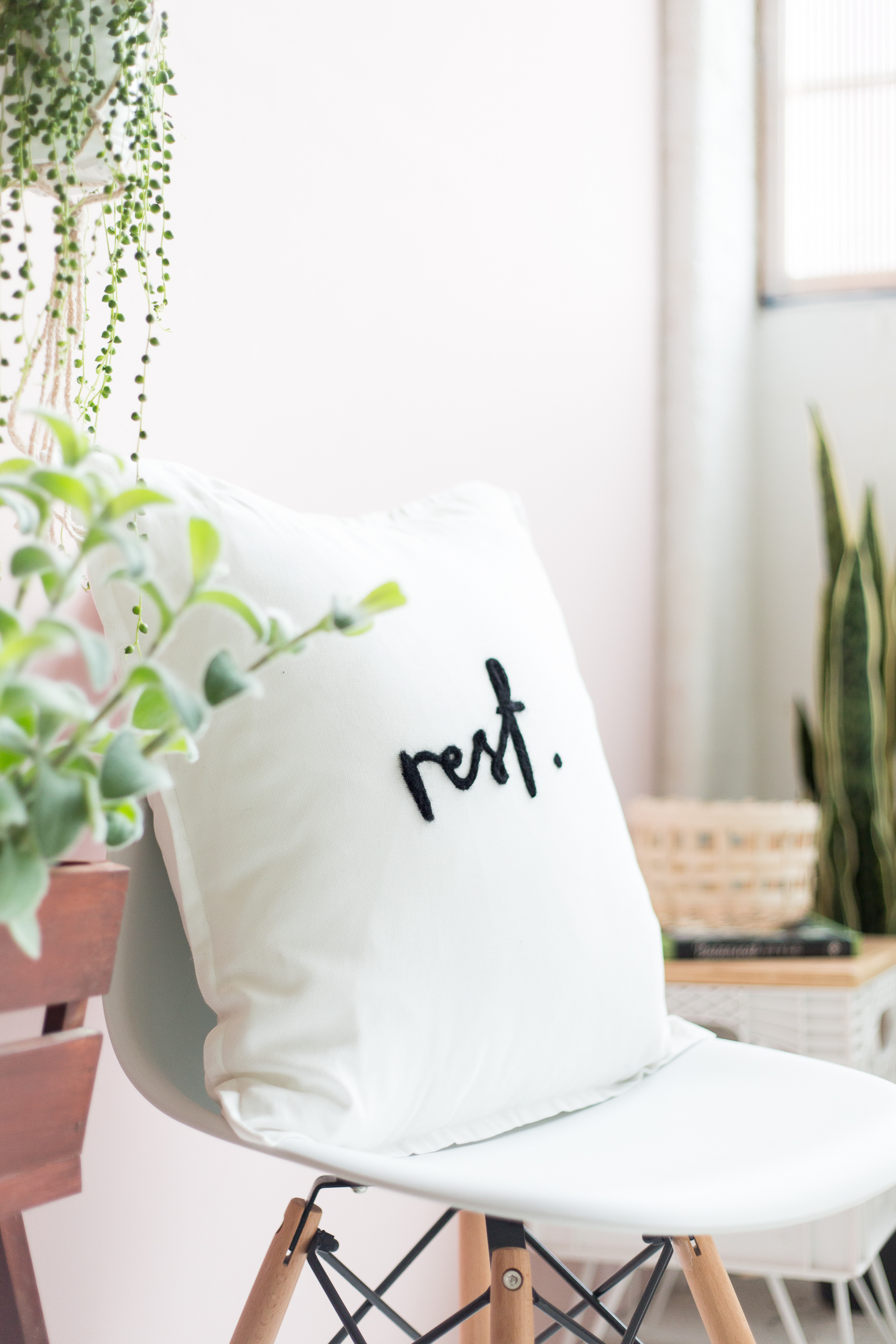 Hello, weekend! We've got baby on the brain with her due date just days away (we think!) I hit 39 weeks on Tuesday, so at this point, it's just a waiting game. My scheduled brain wants to do ALL of the things before baby's arrival, but the rational part of me knows I should be kicking up my feet, munching on cookies, reading a good book, and enjoying these last few days with my little family of three. My baby brother is in town for a wedding, so at least we have him to play with in between wedding events, though I wish I could do more! Maybe we'll sneak off to a farmers market and a good meal here and there while he's in town. Meanwhile, I'll be sharing what we're up to throughout the weekend over on instagram (lots of fun behind-the-scenes on my insta stories too!), facebook, and twitter. Follow along! How about you? Any exciting weekend plans?
With that, a few little love notes to the things I loved most this week …
Dear DIY's to try, this felted needle lettering pillow, because REST and a little craft project, are probably just what I need.
Dear making waves, the evolution of women in stock photos.
Dear travel bug, want to prolong that trip? Here's how to bring your vacation home with you.
Dear beauty mavens, iconic eyebrows throughout history.
Dear small space woes, 11 brilliant tips for making your tiny fridge feel bigger.
Dear daily swoon, this travel photographer captures gorgeous flowing gowns against breathtaking landscapes.
Dear inspiration for the home, 5 color palettes to try this fall.
Dear weekend baking, pumpkin dream cake. Because it is time to break out the pumpkin!
PSST … Friday is the LAST DAY of this epically huge sale. My fall picks, right this way.
Get the origins of these sweet little love notes, here, and catch up on love notes of the past.
image via Fall For DIY
This post contains affiliate links, which means that if you click on one of the product links, I'll receive a small commission. Thank you so much for clicking through and helping to support this little blog business of mine! Read more about our site, privacy, and disclosure policies here.