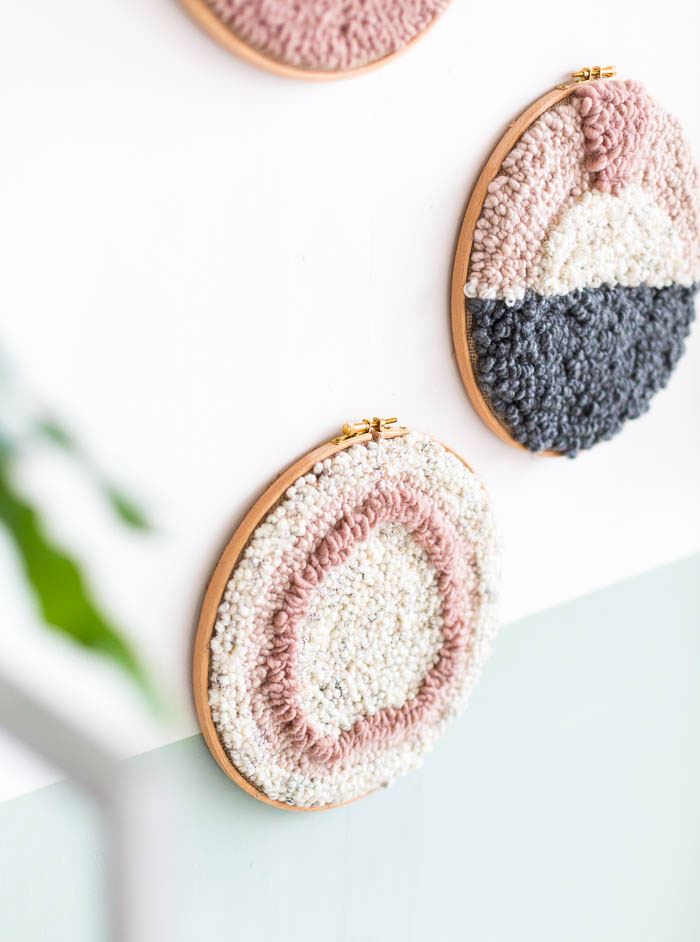 It has been a crazy few days, to say the least. My entire Miami family is currently en route to North Carolina to avoid Hurricane Irma. We're expecting to have a very full little house by the end of the weekend, and that's just the way we like it. In the meantime, I've stocked up on water, lighters, and ALL of the carbs, in case we lose power from the ugly bands of the storm. Though truthfully, growing up in Miami, I know just how unpredictable these storms are, and I know it may never make it up this way. Here's to hoping. I hope you all are prepared, and staying safe and dry. Thinking of all of you!
I'll be sharing what we're up to throughout the weekend over on instagram (lots of fun behind-the-scenes on my insta stories too!), facebook, and twitter. Follow along! How about you? Any exciting weekend plans?
With that, a few little love notes to the things I loved most this week …
Dear DIYs to try, how cool is this punch rug artwork for beginners?
Dear leaving on a jet plane, these are the Science-backed secrets for beating jet lag.
Dear fall accessory refresh, you won't be able to take your eyes off of this delicate handmade herkimer diamond bar necklace. (And it's just $56!)
Dear everyone, how to be better at stress.
Dear fine hair woes, 11 life-changing tips to make your hair look thicker.
Dear bargain-hunters, deals you can nab with your student email address (even if it is a decade old).
Dear weekend baking, chocolate sheet cake with fleur de sel frosting.
Get the origins of these sweet little love notes, here, and catch up on love notes of the past.
image via @fallfordiy
This post contains affiliate links, which means that if you click on one of the product links, I'll receive a small commission. Thank you so much for clicking through and helping to support this little blog business of mine! Read more about our site, privacy, and disclosure policies here.